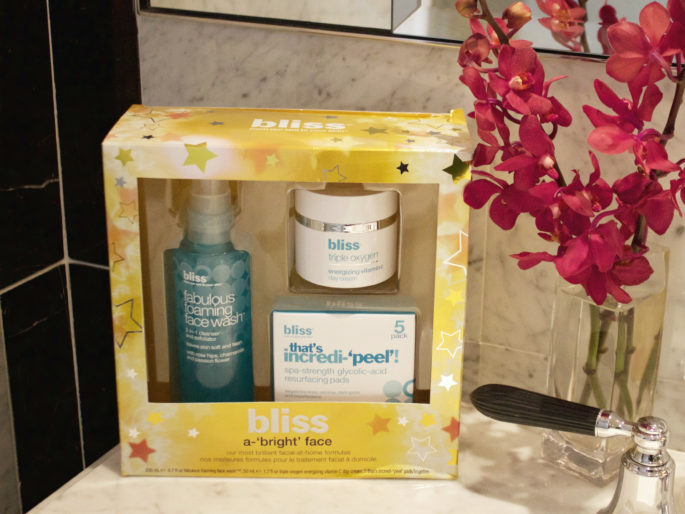 It's still not too late for last minute gifts and this one, A-Bright Face by blissworld.com is an absolute perfect example of one that will be a hit. I was kindly sent this set for a review and after enjoying it myself, stocked up on some for my family and friends as holiday gifts, and I wanted to share it with you guys in case you are still looking for some ideas.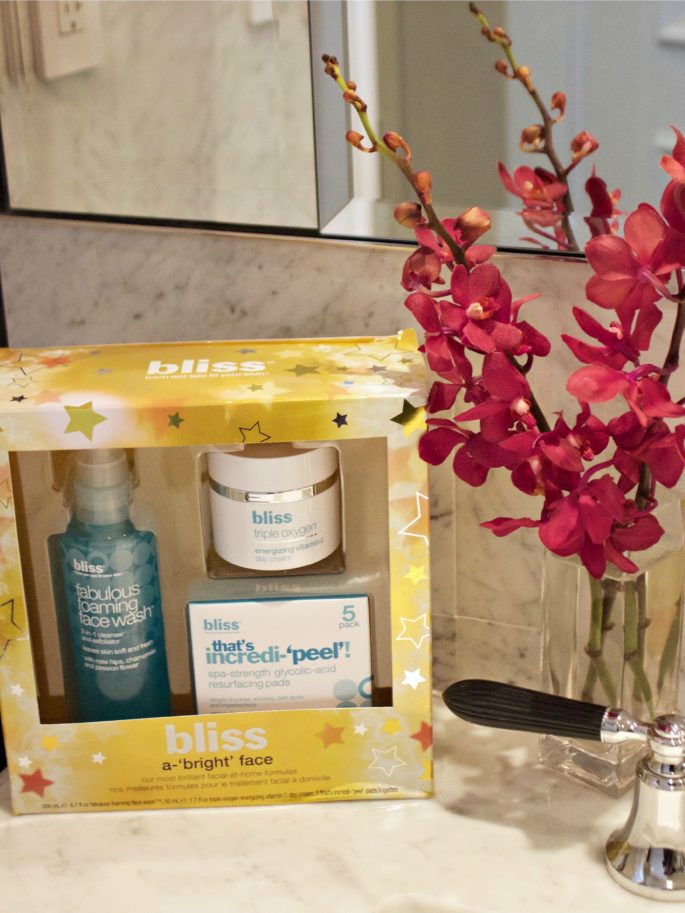 The A-Bright Face set includes a face wash which I was quite fond of from before, Incredi-Peel sachets and a Oxygen+ C Energizing Cream for only $49, where the value of the products if purchased separately comes in at almost double that.
The wash is oil-free and has tiny delicate beads which help to clean and exfoliate while at the same time leaving your face fresh and smooth.
The cream, which is more like a lotion, is really lightweight and lovely. Containing vitamin C it helps to even out and  brighten the complexion. The hyaluronic acid helps to preserve moisture and the vitamin A in it acts as an antioxidant, keeping the skin plump and supple. It does wear nicely under make-up and seems to be doing the trick. The only down side I find with it is the packaging. The cream has quite a runny consistency so being in a jar doesn't do it any favors in preventing having the product spilled and simply wasted.  Change of packaging would be highly appreciated.
As for the Peel sachets, I am in complete love with them because they are truly a facial on the go. The set includes 5 of them so you can definitely test it and see how they work before committing to buying a full pack. I love using these pads at home, but most of all I love taking them with me on my travels. They are super convenient and keep all the city pollution – change of climate – running on little sleep – skin issues at bay. The glycol acid helps to exfoliate the skin without leaving it dry or burnt with just the right level of strength.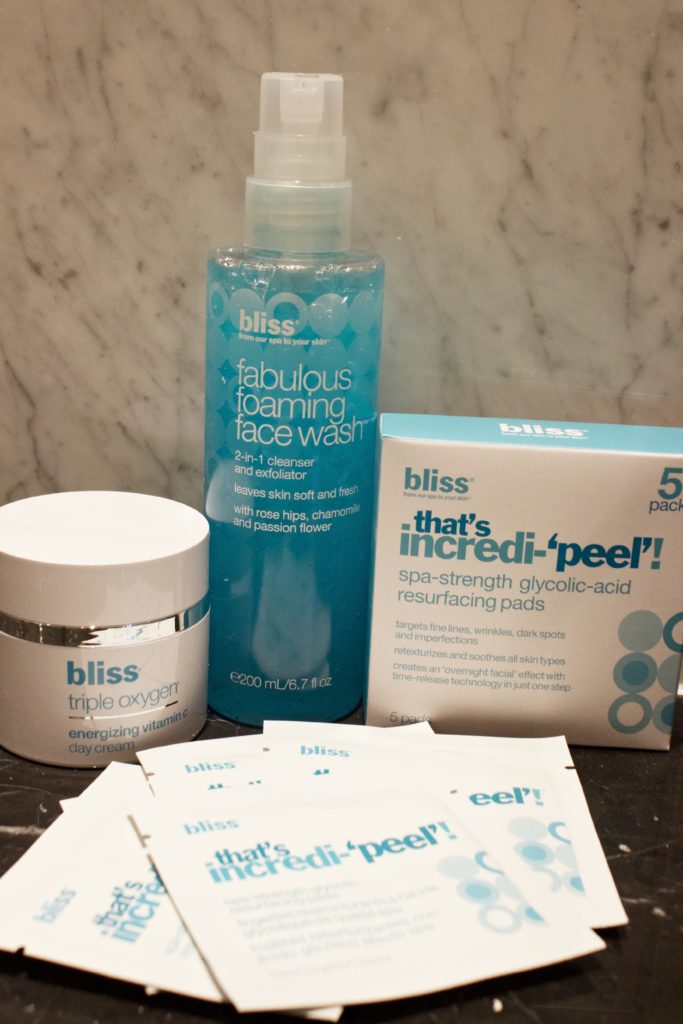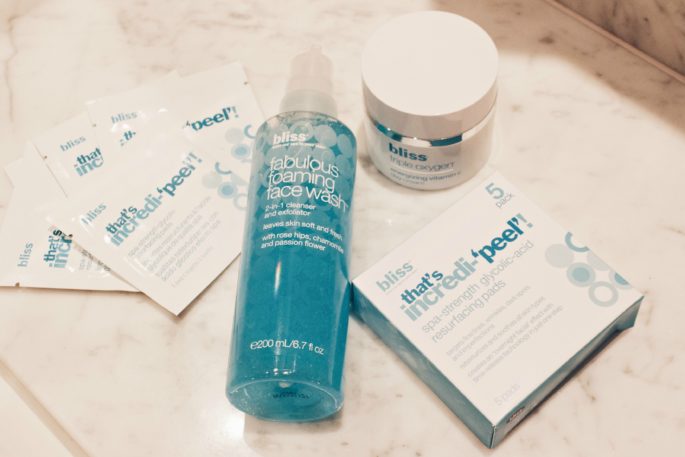 The set is great since every item in it delivers. You can find this set at Kohl's and ULTA.
Also you can save 20% on almost everything on the Bliss website with the code DAZZLE20.
And finally, I am also giving one set away to one of my lucky readers! Simply leave a comment down below or like/comment the corresponding post on my IG account to be entered for the draw. The winner will be announced on the December 22. Good luck!