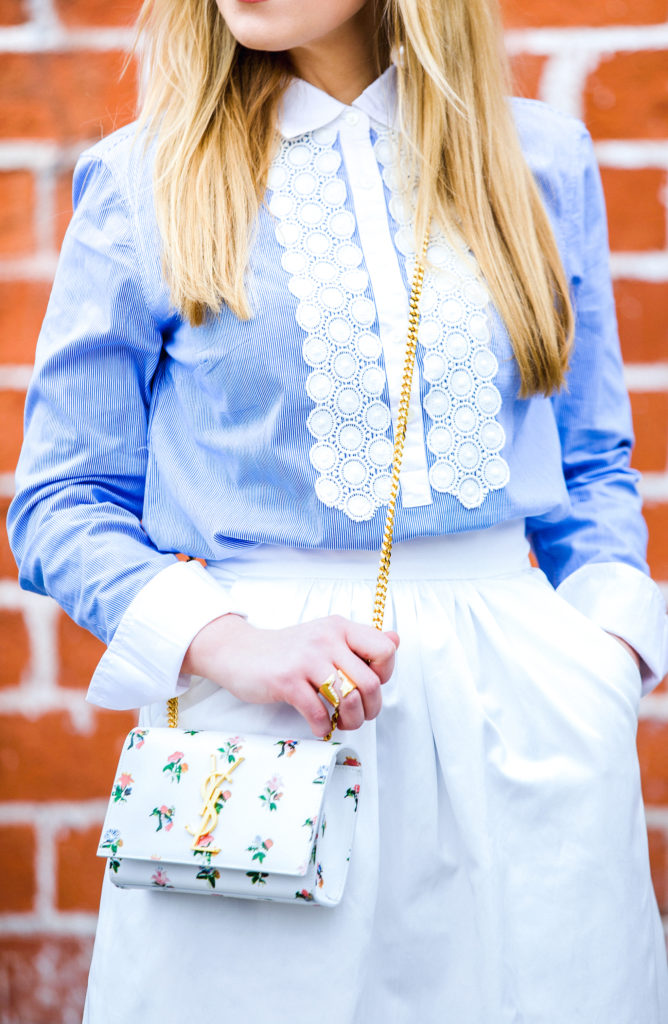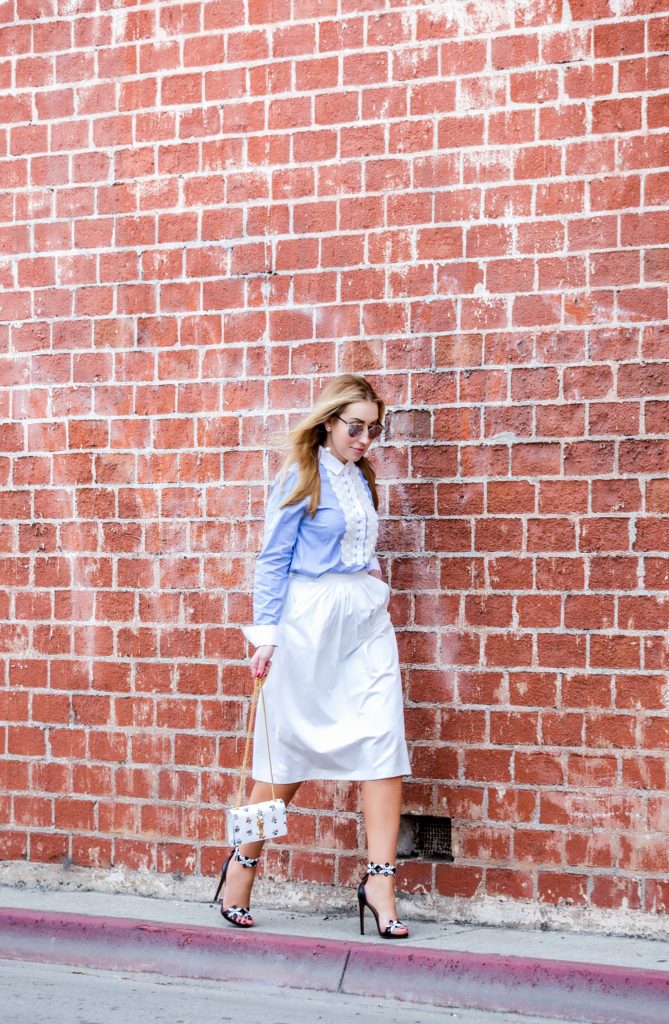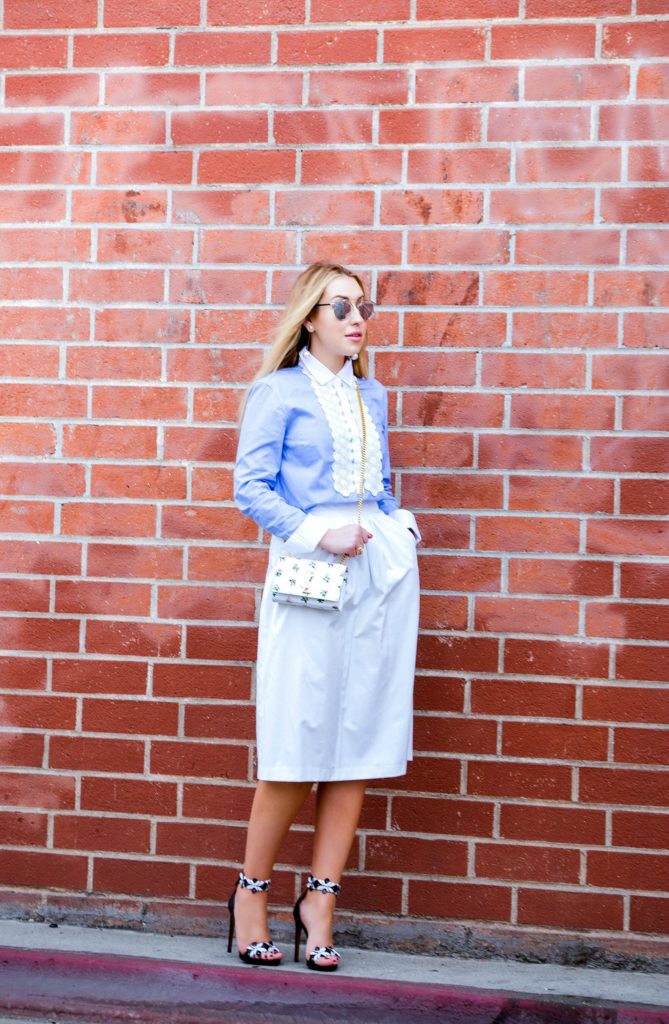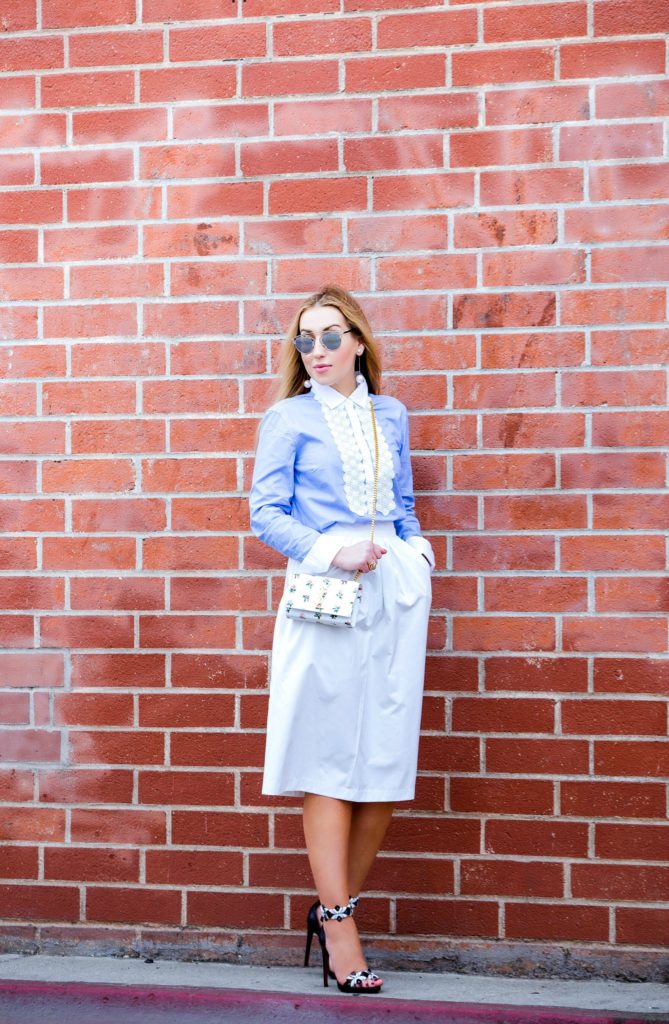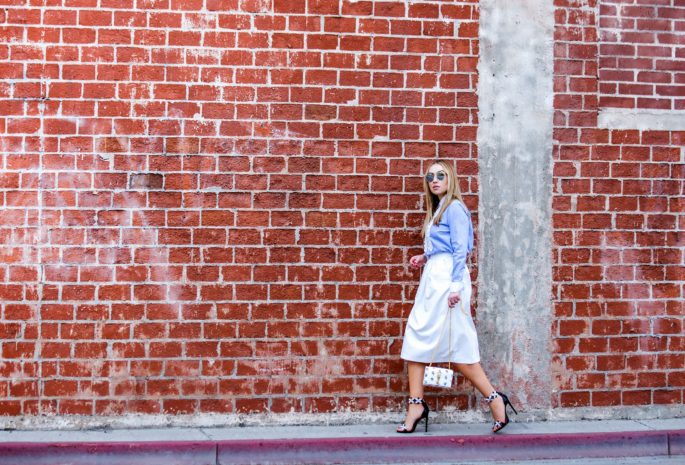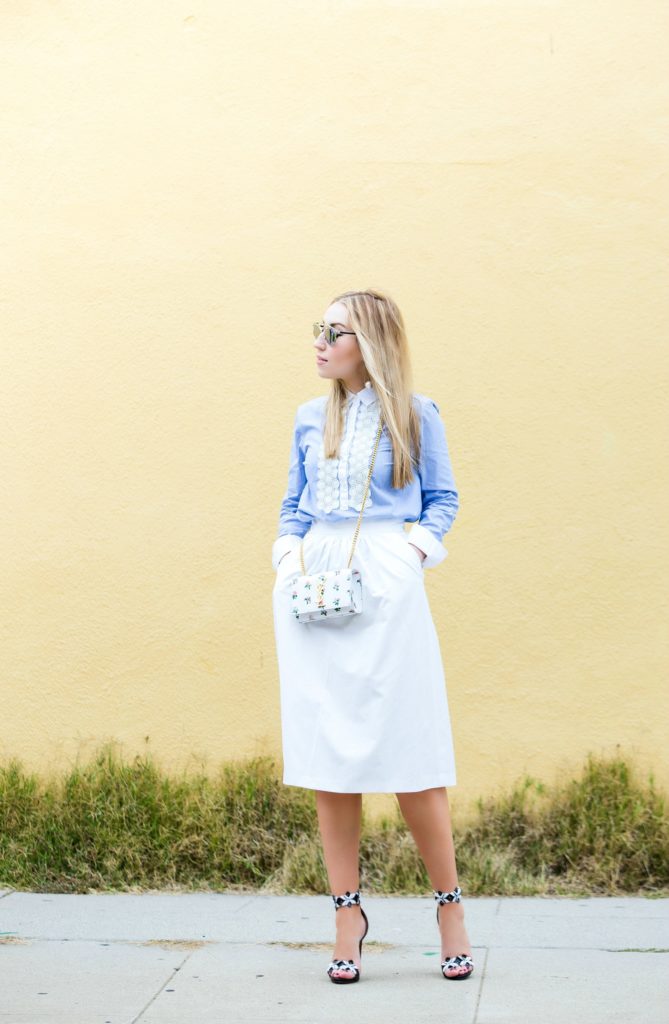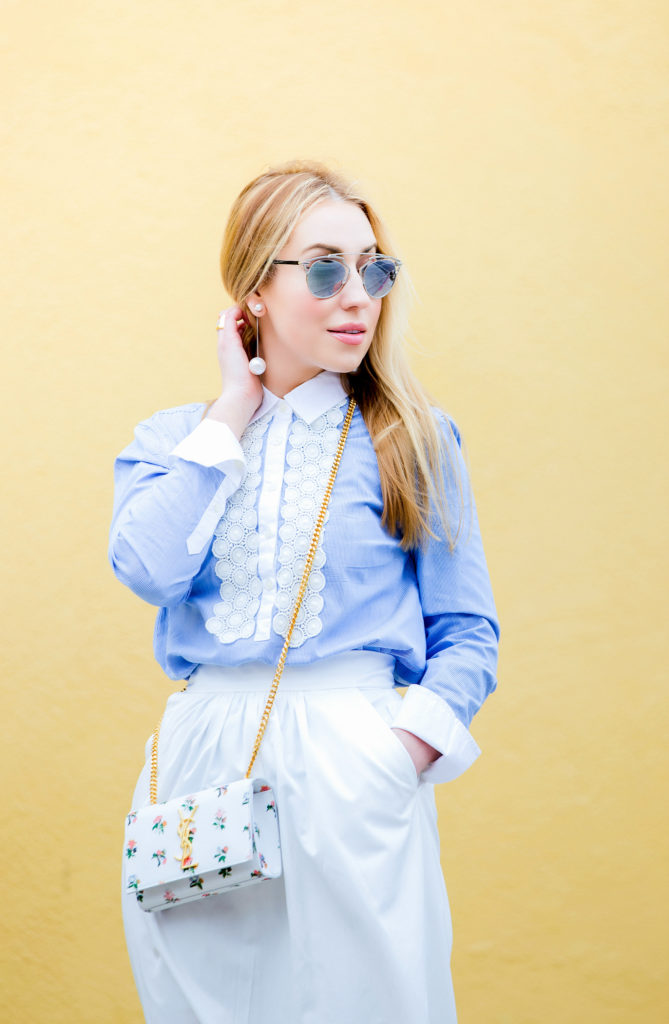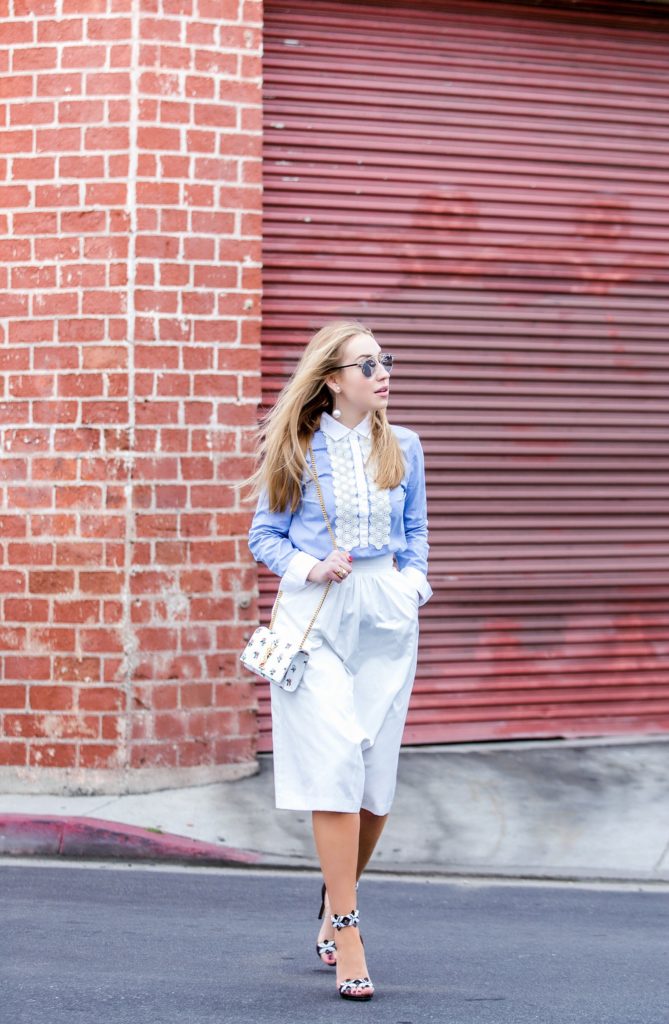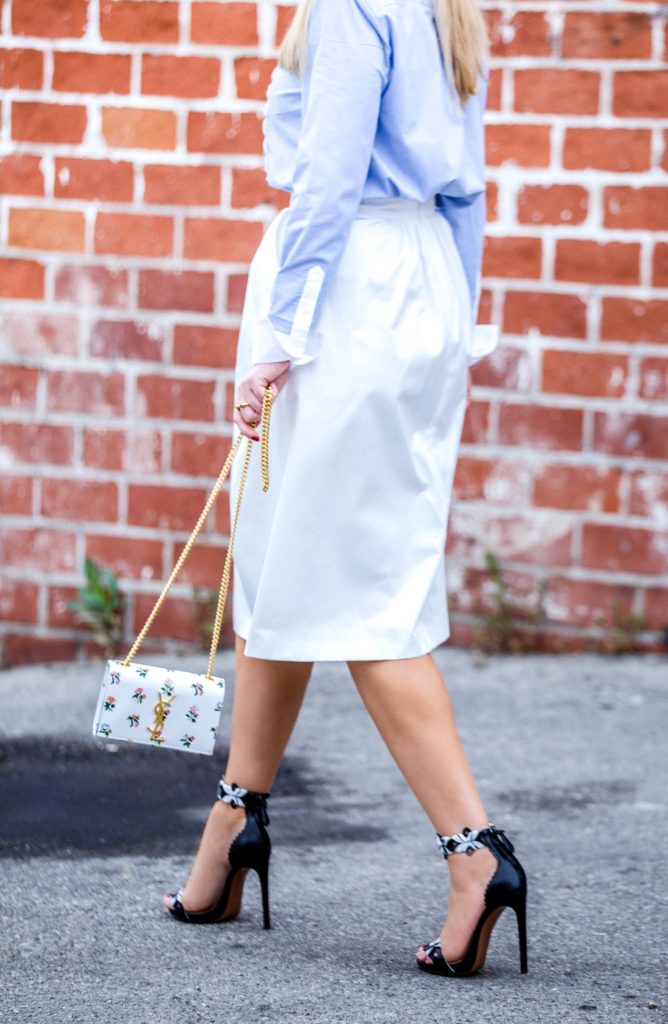 Shirt: Banana Republic similar 1 | 2 | 3
Skirt: Zara also 1 | 2 | 3
Sandals: Alaia currently love 1 | 2 | 3 | 4
Bag: Saint Laurent 1 | 2 | 3
Sunglasses: Dior 1 | 2 | 3
Ring: Vita Fede
Earrings: Salvatore Ferragamo
For a person who loves to pick and play with accessories out of the immense fashion varieties, the accents are always the most fun part of putting together the outfit. That way you can dress up or down the most basic or creative outfit within a matter of minutes.
Floral pattern, embroidered bib and laser cut detailing of these Alaia sandals are perfectly accentuated against the crisp white skirt and blue classic cut stripe button down shirt. Dangling Ferragamo earrings add a playful and timeless touch to the whole look taking your daytime work outfit into a more festive post work / meetings happy-hour scene.
Photography by Janice Reinold of Chasing Hiromi Photography