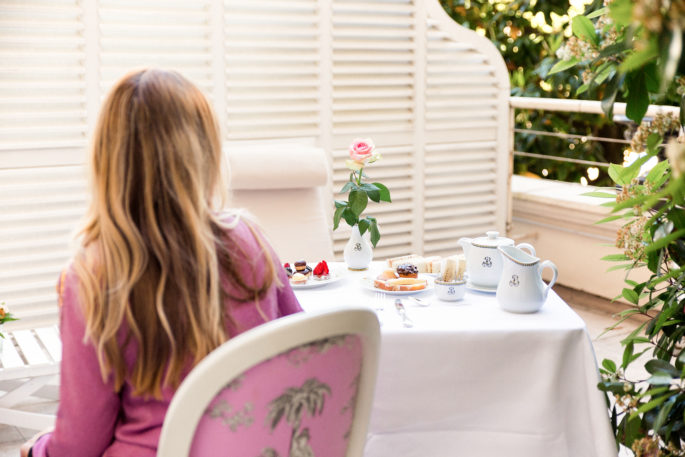 I hope everyone is having an amazing summer so far, enjoying warmer months and some relaxation time wherever you might be. That's one of the reasons why I haven't been able to update the blog as much as I want to.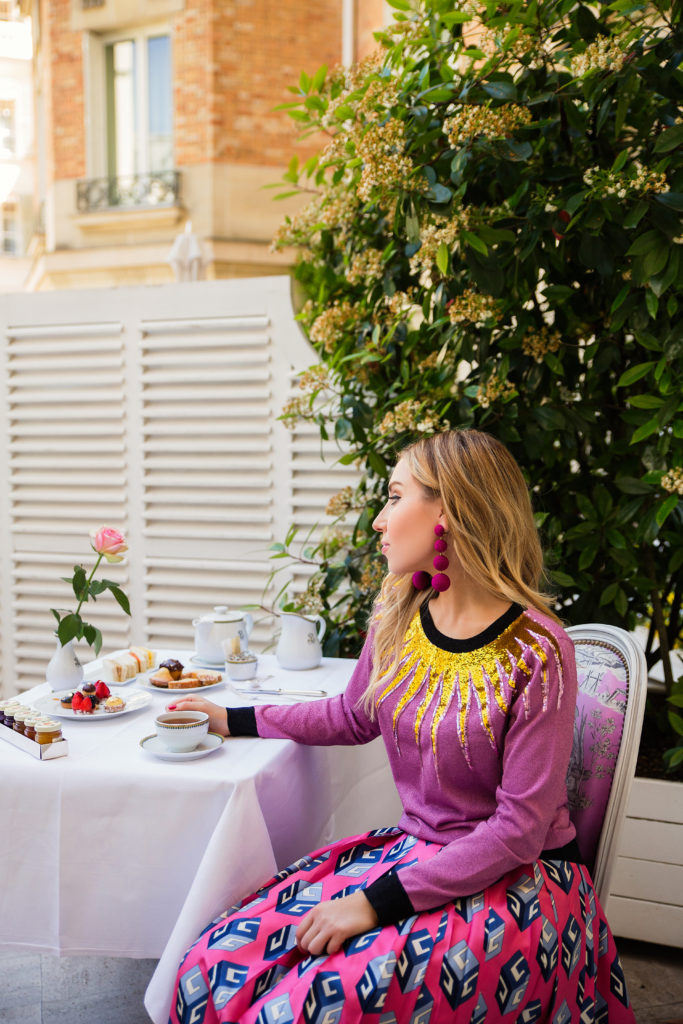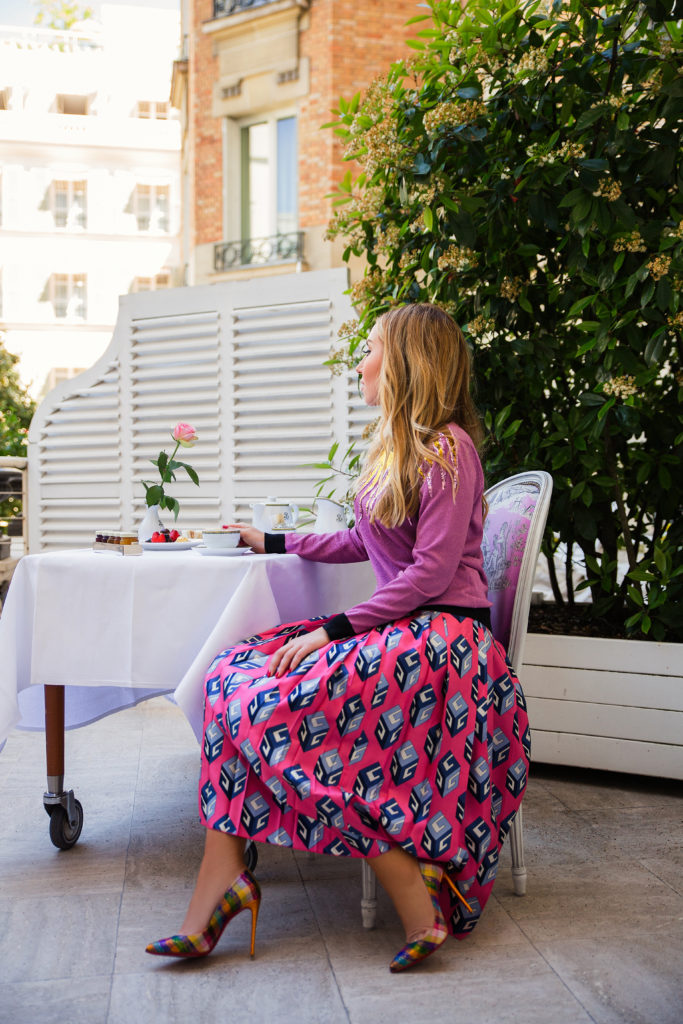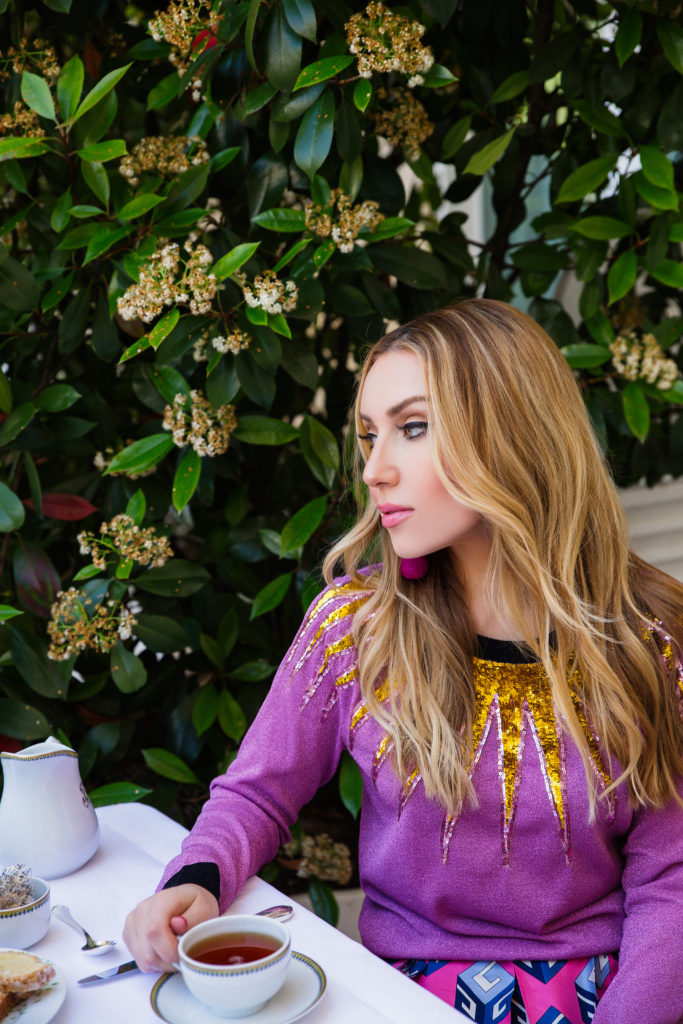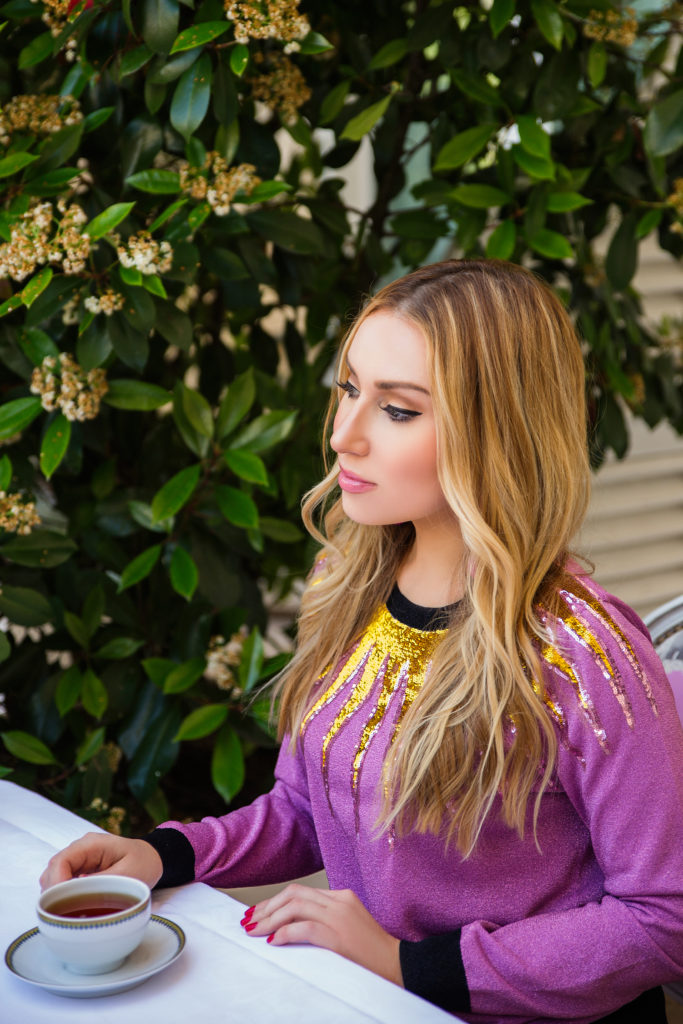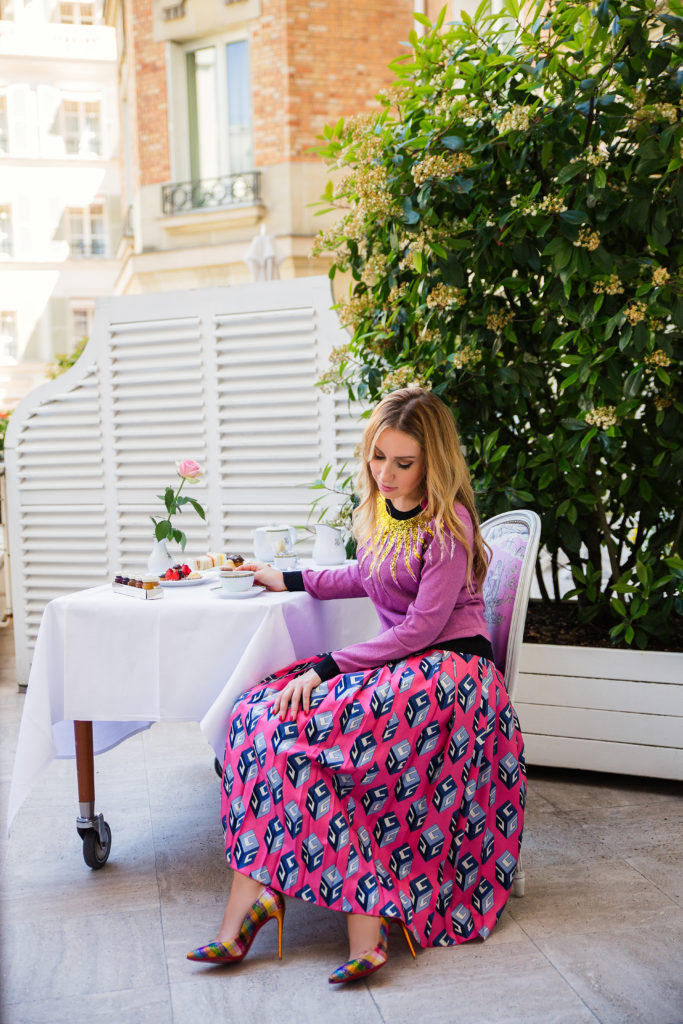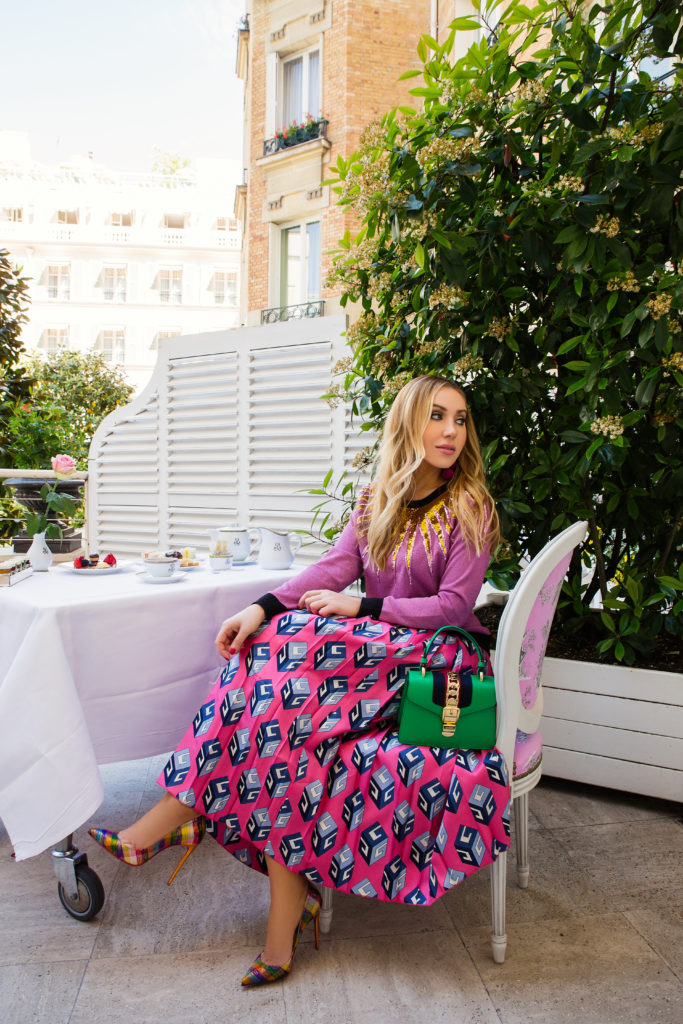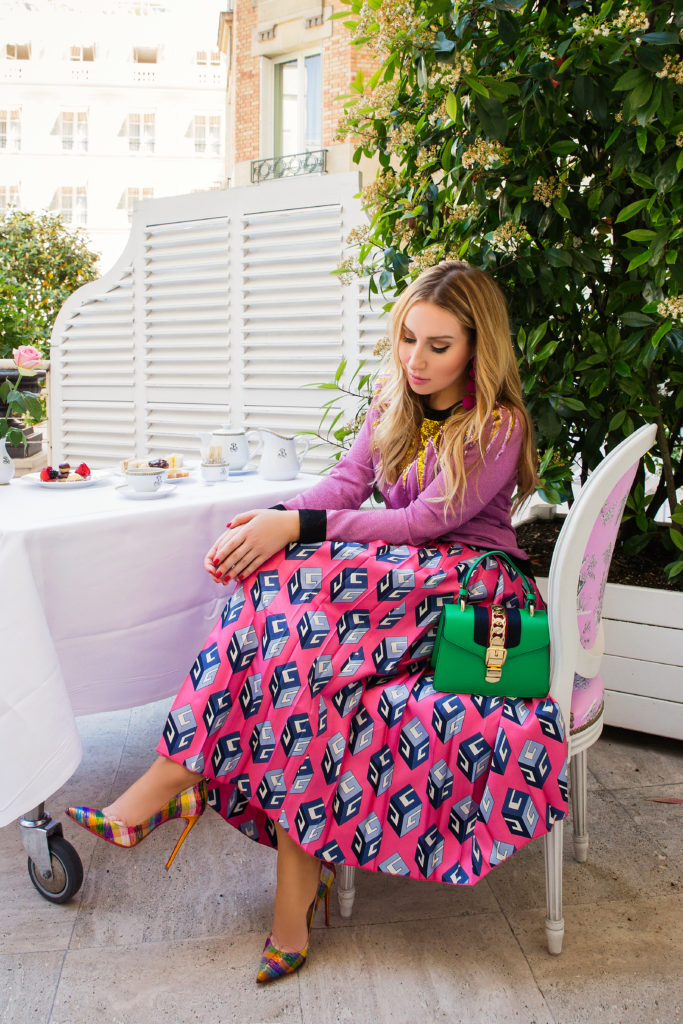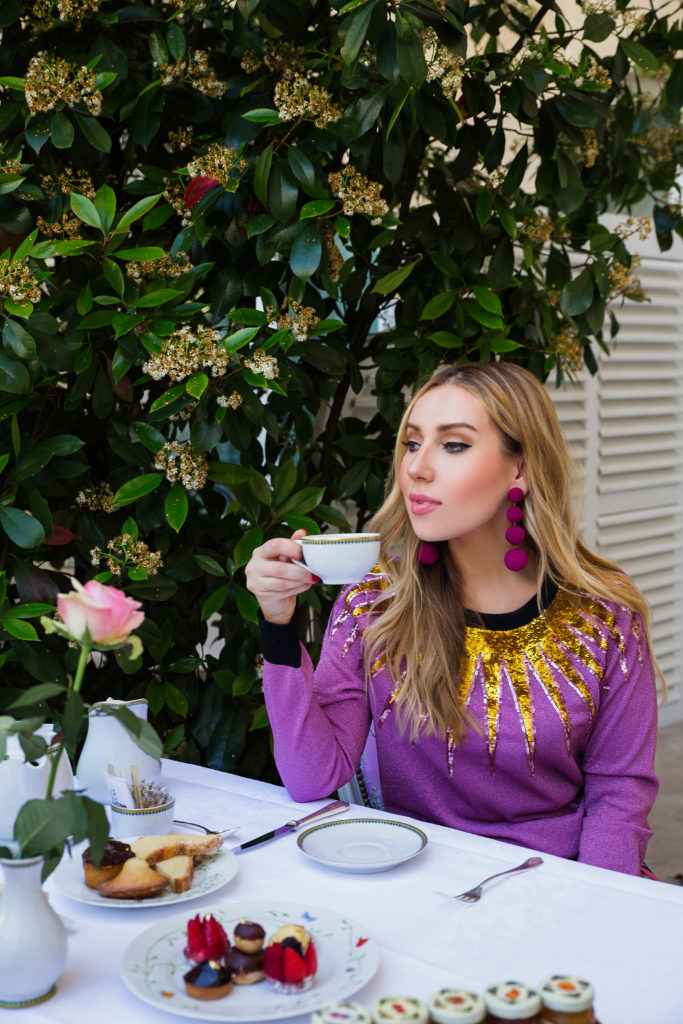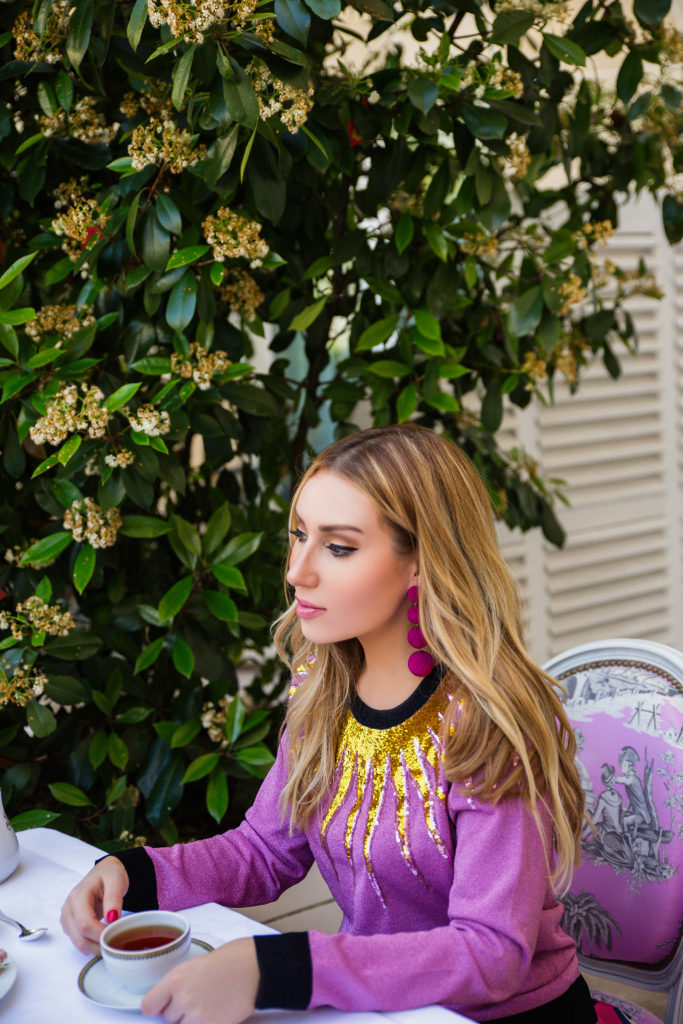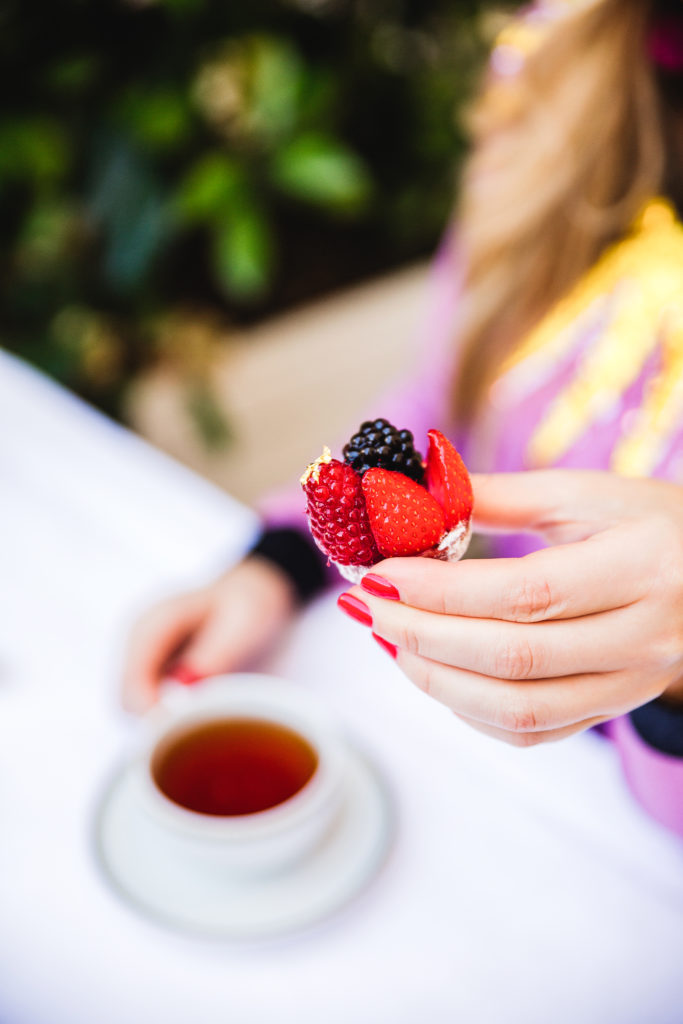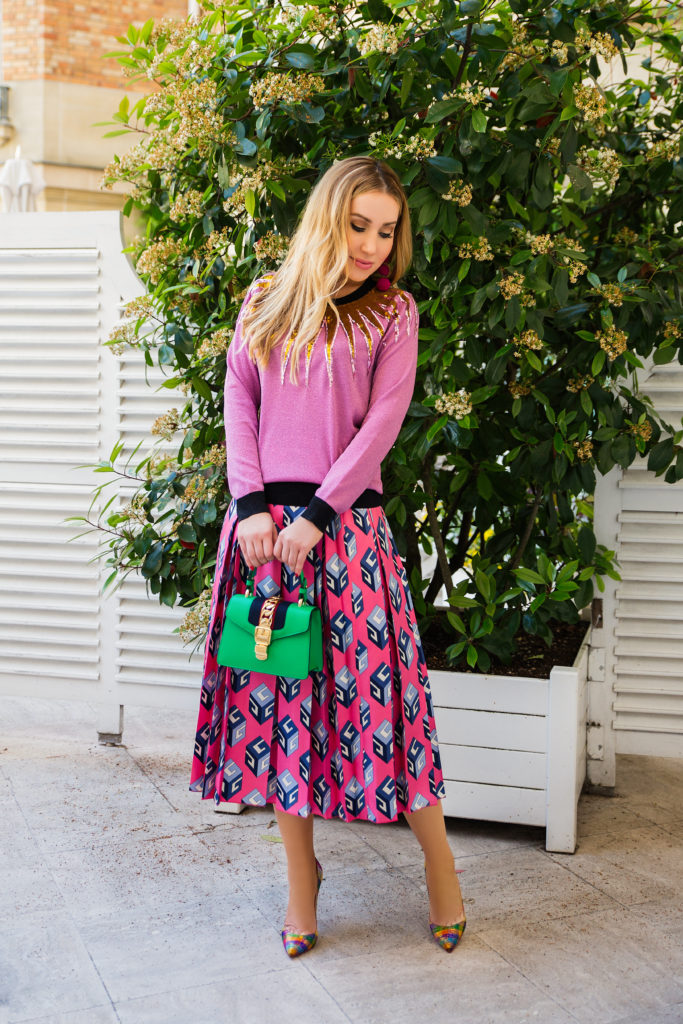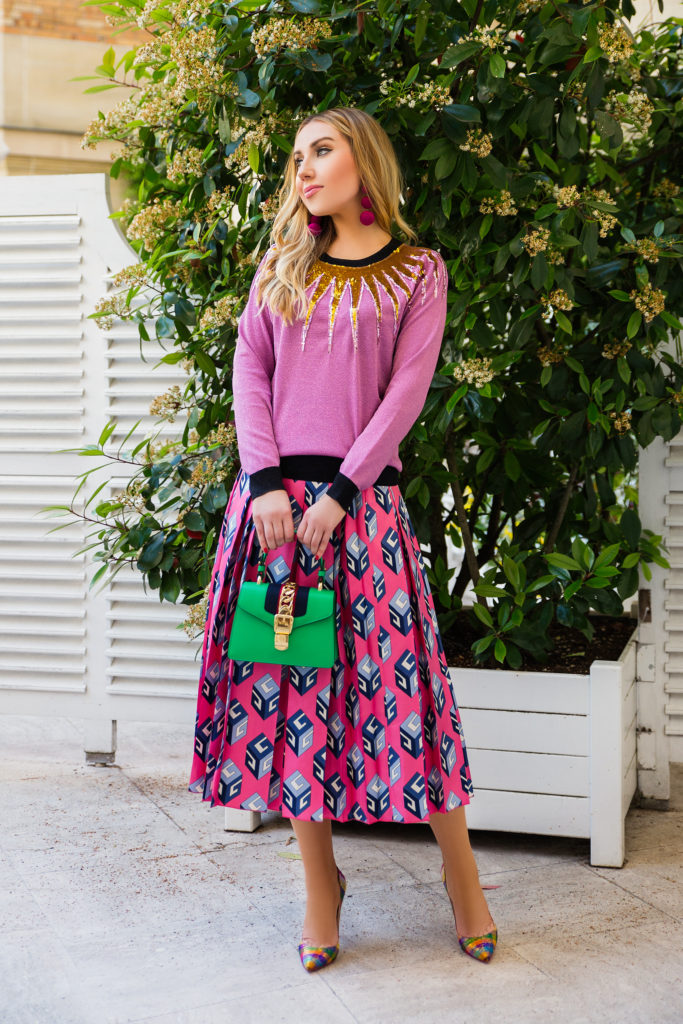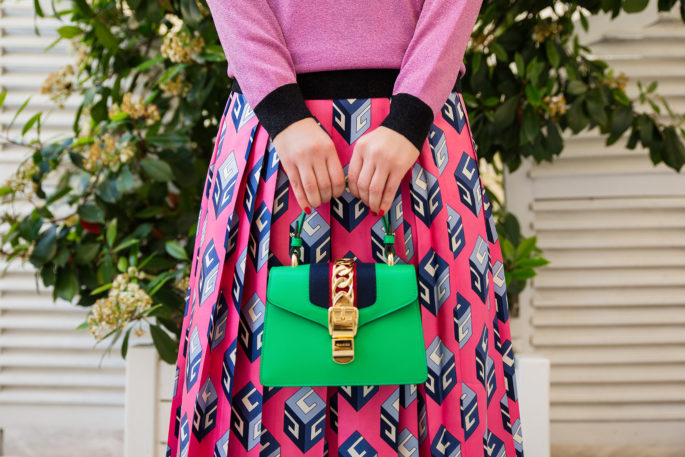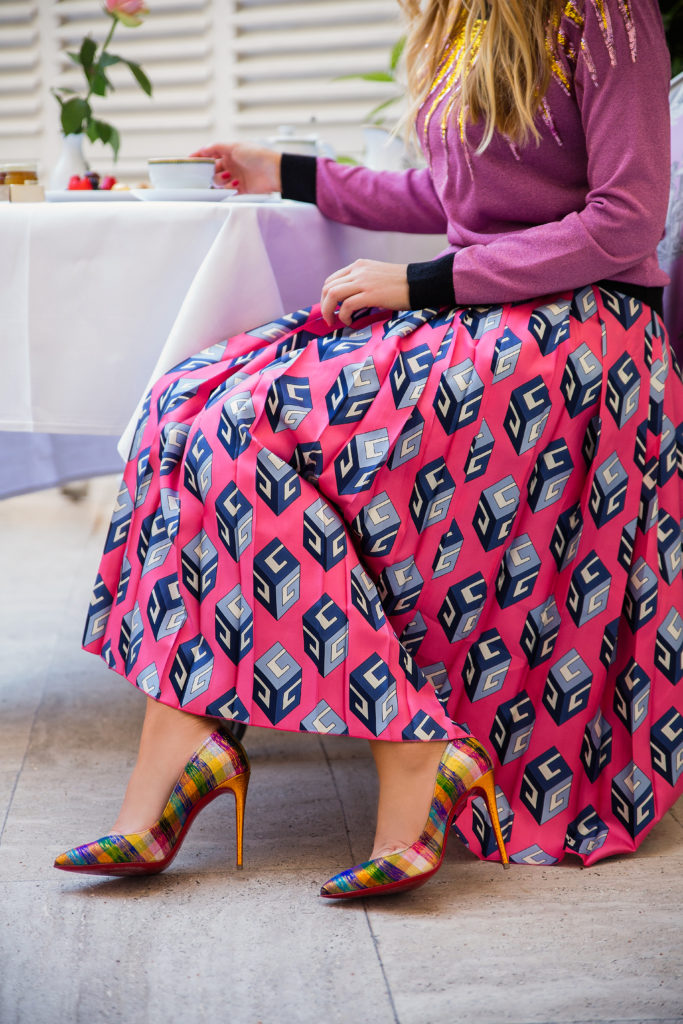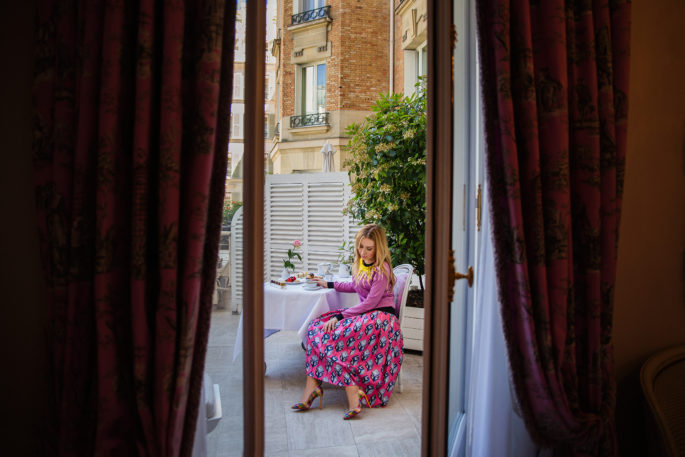 Sweater: Gucci 1 | 2 | 3
Skirt: Gucci 1 | 2 | 3
Pumps: Christian Louboutin 1 | 2
Earrings: Rebecca de Ravenel 1 | 2 
Bag: Gucci 1 | 2
Lips: Dior in Pink and Buxom in Dolly
But now, I'm back in the swing of things and this is another post from Paris finally featuring some of my favorite Pre-Fall '17 Gucci pieces.
Also I would like to share with you my personal feedback from a few recent stays at one of the best hotels in Paris – Le Bristol. The post is not being sponsored by anyone affiliated with the hotel, just my personal experience. I do travel a lot, be it for work or pleasure, and sometimes a place will stand out in a way that deserves a special mention.
When it comes to Paris I have stayed in a number of hotels across different ranges. There are always some positive things and maybe some less so positive occurrences.  Some special hotels, however, accomplish what I think is the hardest thing when traveling, making you feel like you are at home.
Le Bristol is one of those places that strives for just that. To me the hotel is the purest representation of French hospitality and culture in dining, decor, and ambiance, but also feels like your own warm, welcoming home tucked away from the madness of a busy city. One more thing that absolutely makes this hotel a favorite for me is the property's most famous and special team member, Fa-Raon, who roams around keeping an eye on all the activities at the hotel and entertaining visitors, waiving with his fluffy tail as he strolls around the lobby and reception.
The main restaurant of the hotel, Epicure, and chef Eric Frechon deserve their own mention as well. It is always an experience to remember with outstanding presentation and unmatched flavors. It is, without a doubt, one of my favorite restaurants in Paris, along with a few other impeccable contenders. So if you have a special occasion or something to celebrate while in the city of lights, I highly recommend looking into booking Epicure for that special moment and having the experience of a lifetime and special memories that you will remember for years. 
Photography by  Ula Blocksage
Editing by @Retoucher_Editor
SaveSave
SaveSave
SaveSaveSaveSave
SaveSave
SaveSave
SaveSave
SaveSave
SaveSave
SaveSave
SaveSave
SaveSave
SaveSave