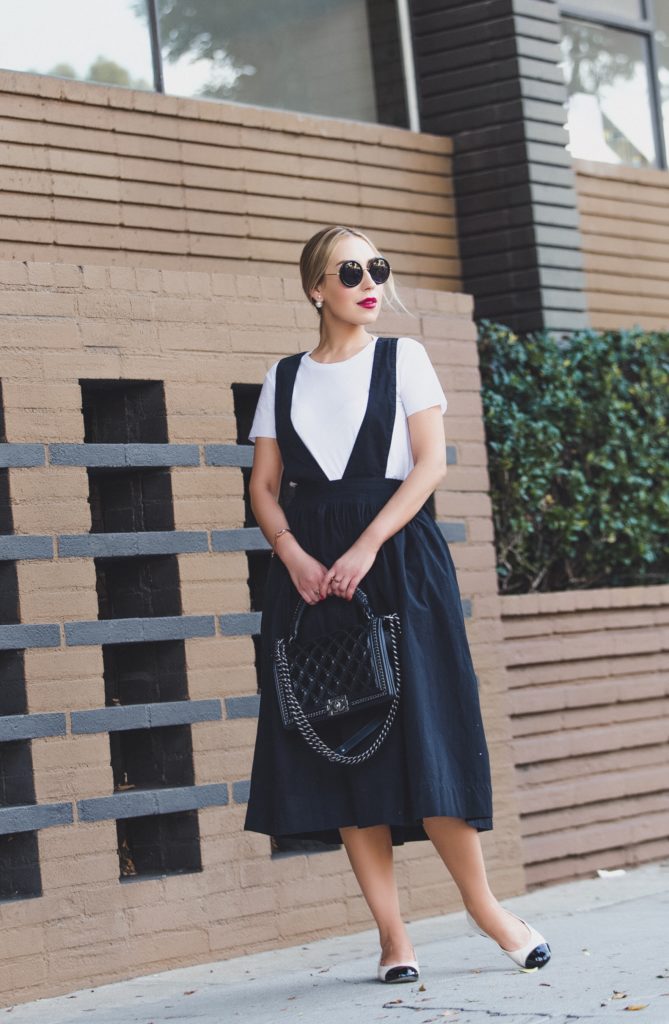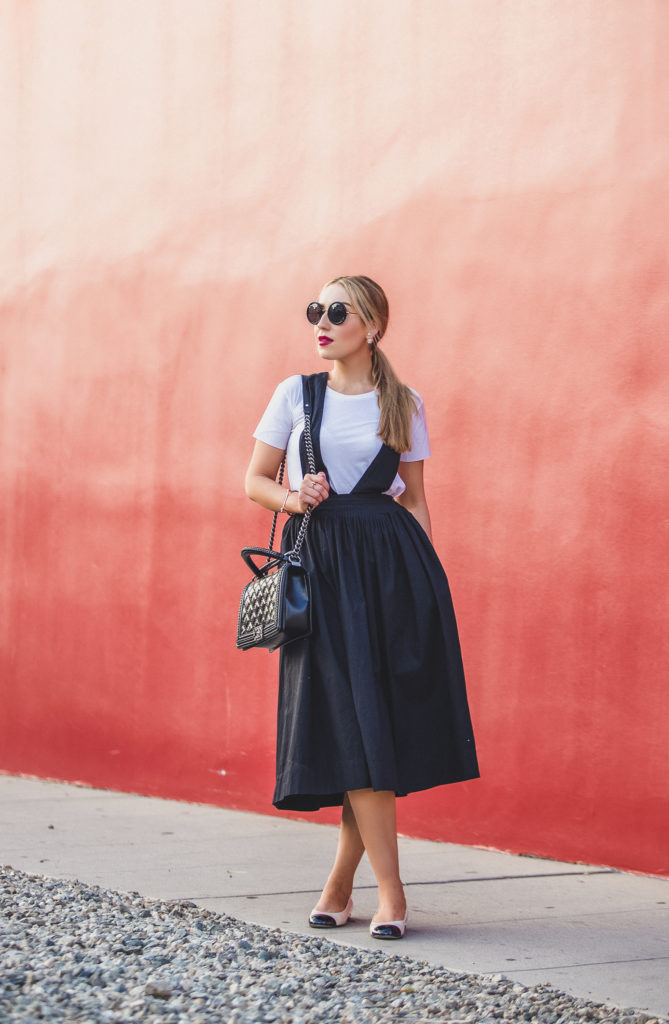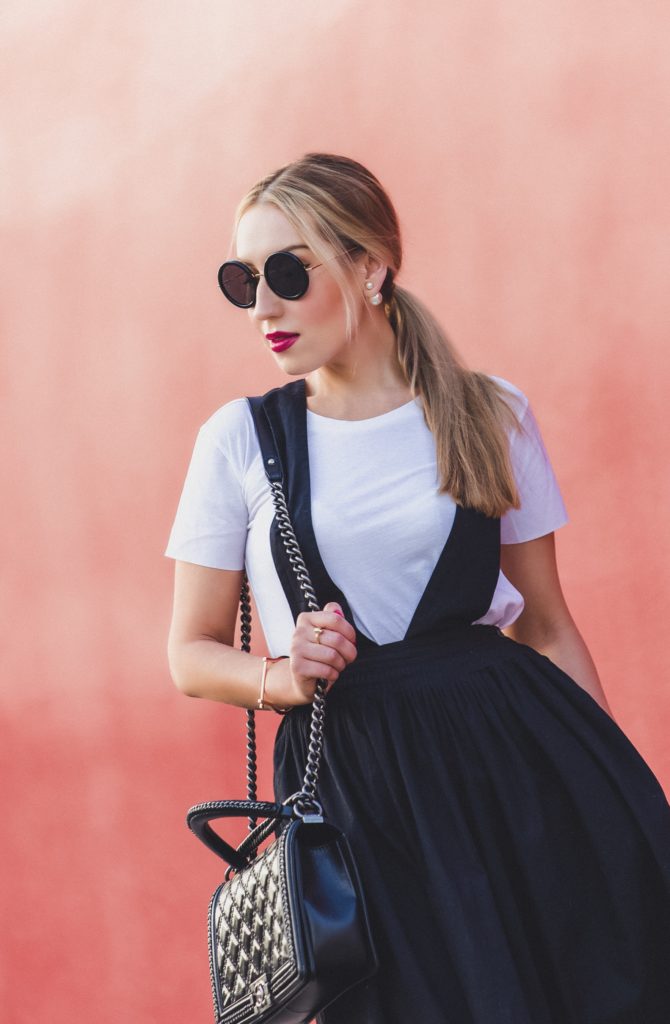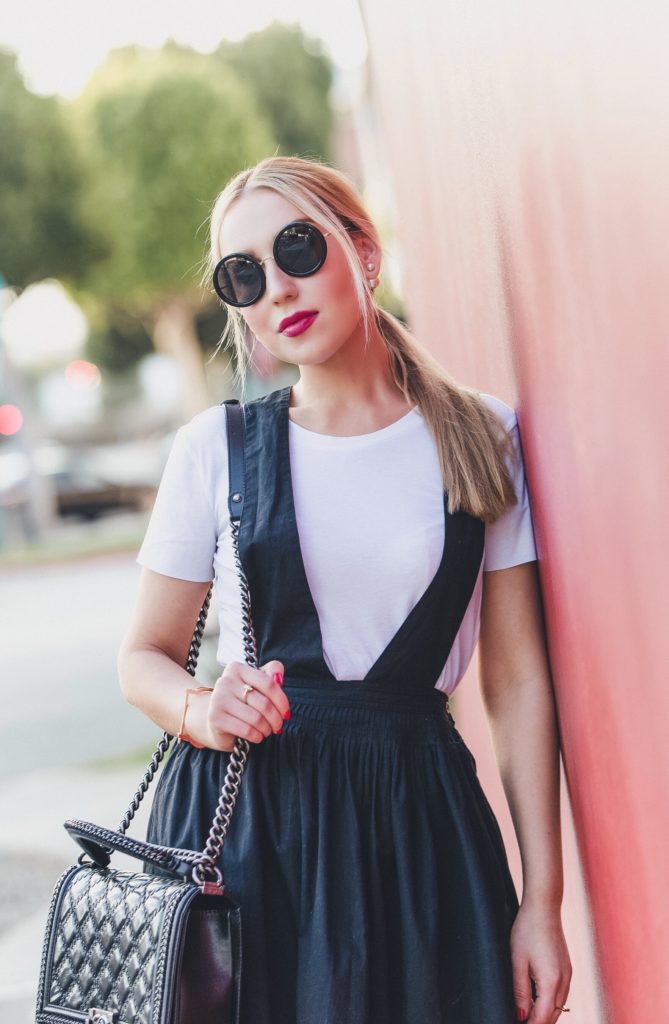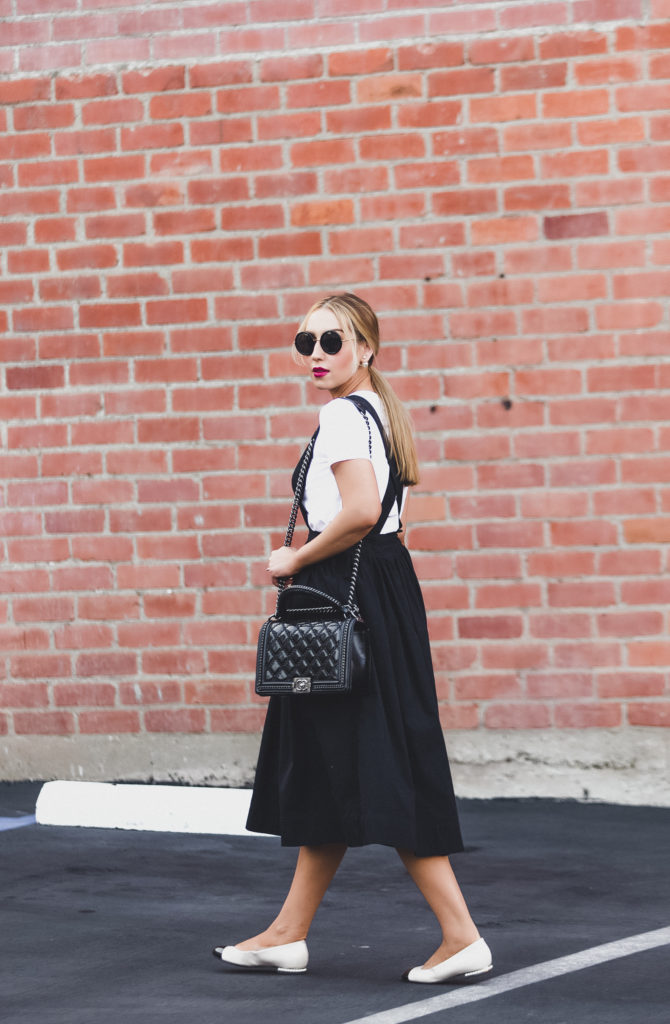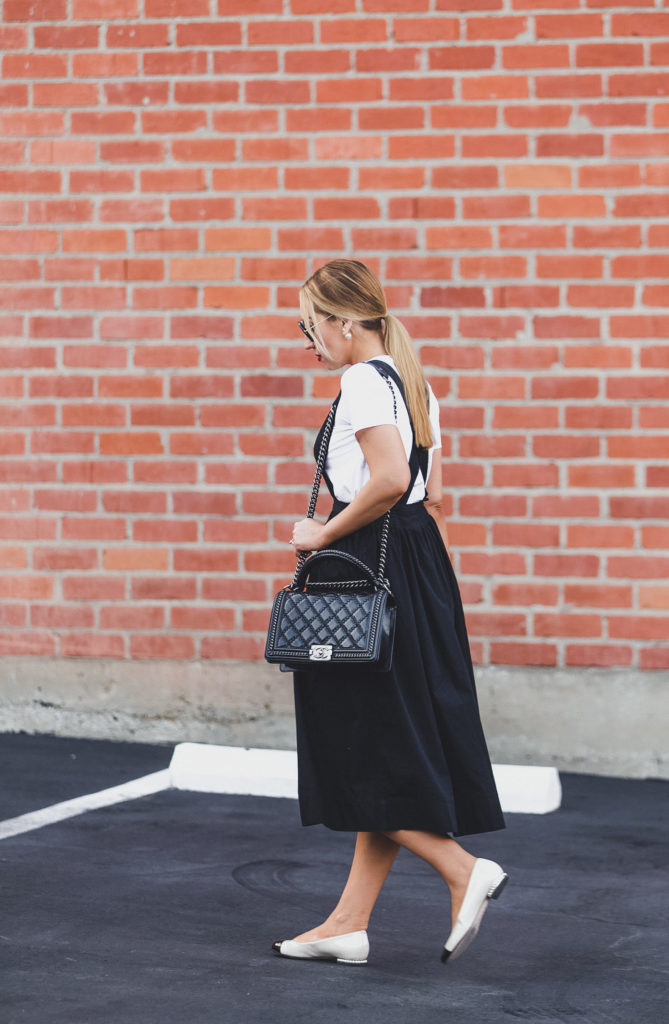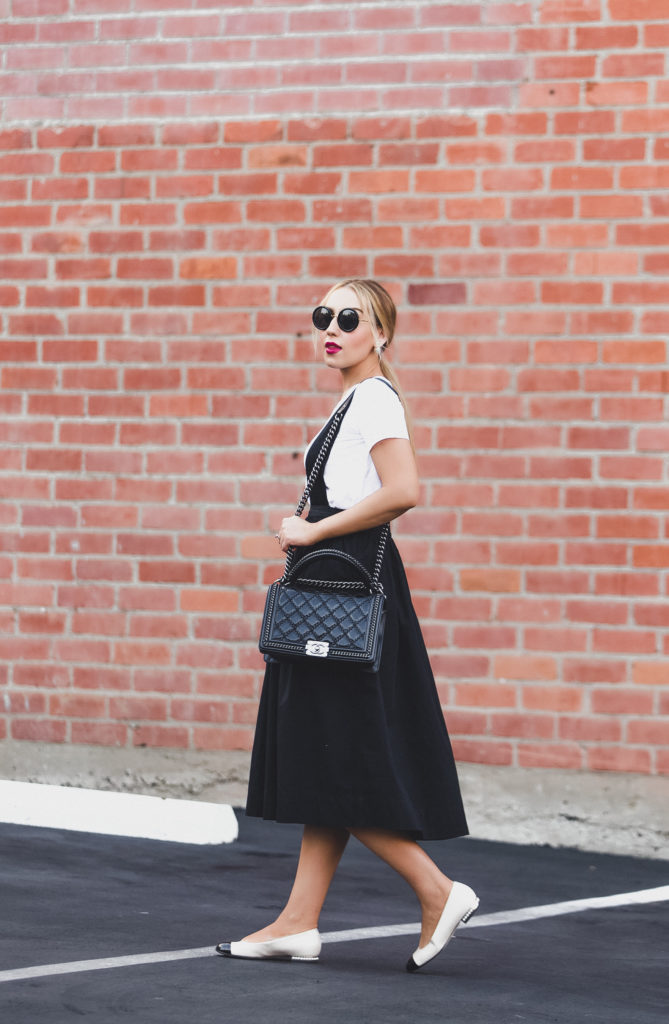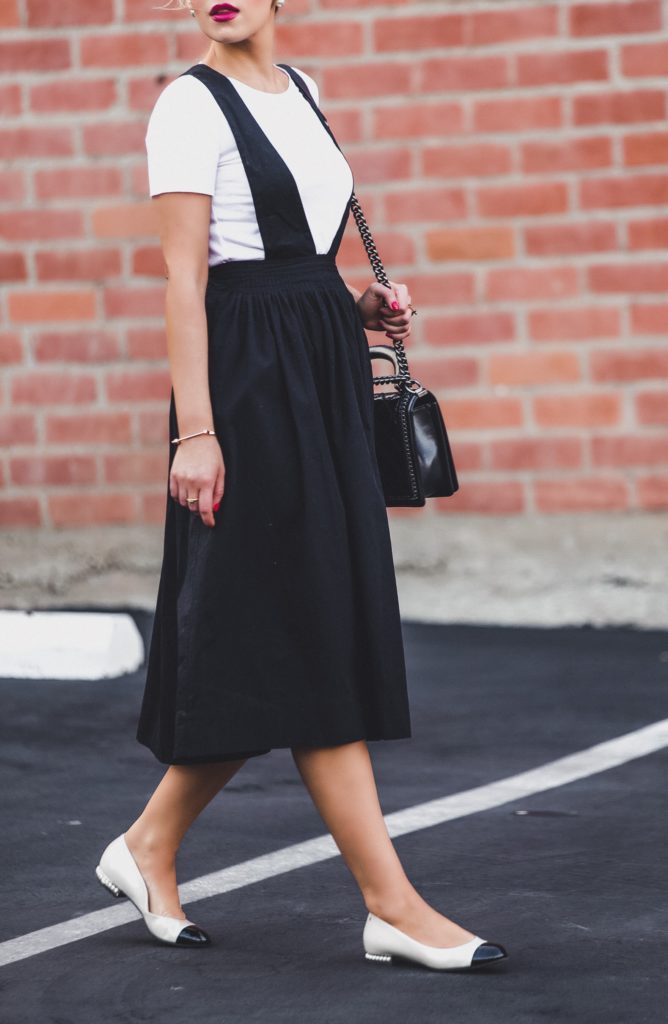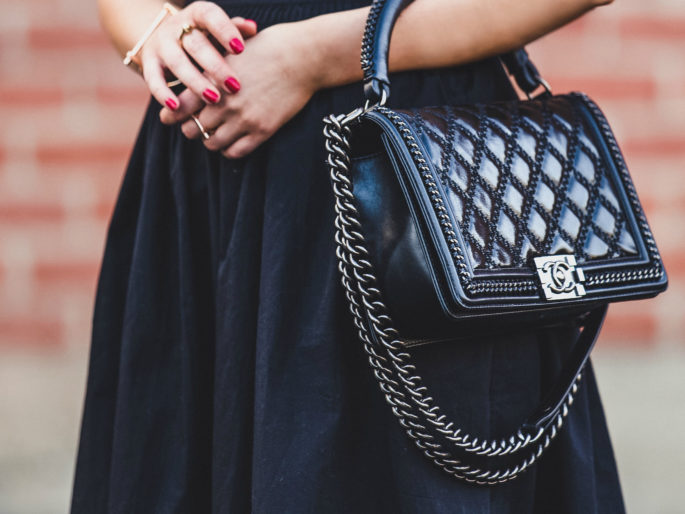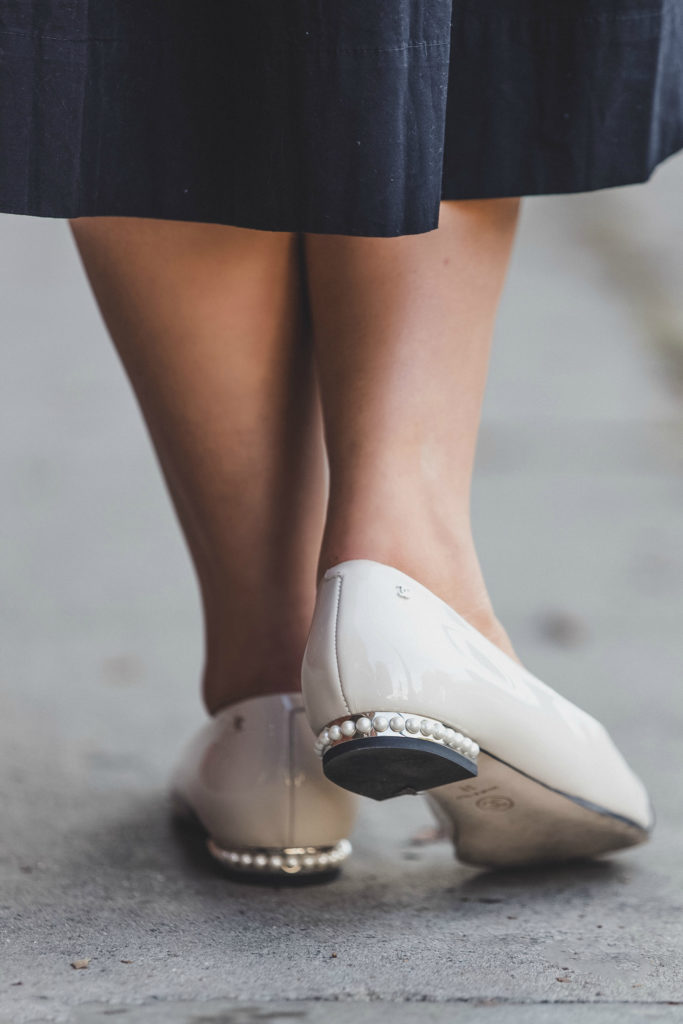 Skirt: Urban Outfitters similar 1 | 2 | 3
Flats: Chanel current pearl embellished picks 1 | 2 | 3 | 4 | 5
T-shirt: Theory 1 | 2
Bag: Chanel similar quilted style picks 1 | 2 | 3 | 4
Sunglasses: The Row 1 | 2
Bracelet and Rings: Miansai
I am definitely more of a "less is bore" type of person who loves layering, accessorizing and playing with all types of prints and textures.
But even I can't deny the power of a simple classic t-shirt. Good ol' cotton friend feels great on the skin and pairs well with pretty much everything, from a playful tutu skirt to structured masculine cut trousers.
I like how by keeping the entire look simple, I am able to keep the attention on the dainty pearl details of the ballerinas and the chain of the bag, making them look more wearable and less dressy at the same time – perfectly appropriate for an afternoon out and about in the city. 
Photography by Janice Reinold of Chasing Hiromi Photography