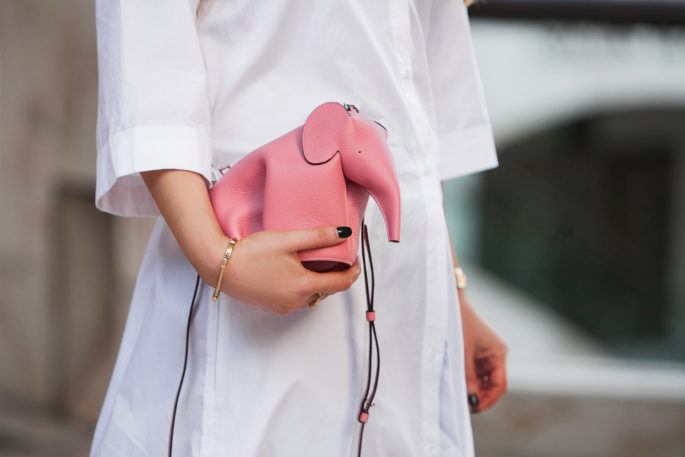 Jeans and crisp white button-downs are basic no-brainer staples for everybody's closet, or to say the least, they should be.
I personally reach for non-distracting, easy to put together pieces not only when it's directly needed but also when planning to wear something busier or that has a strong statement quality.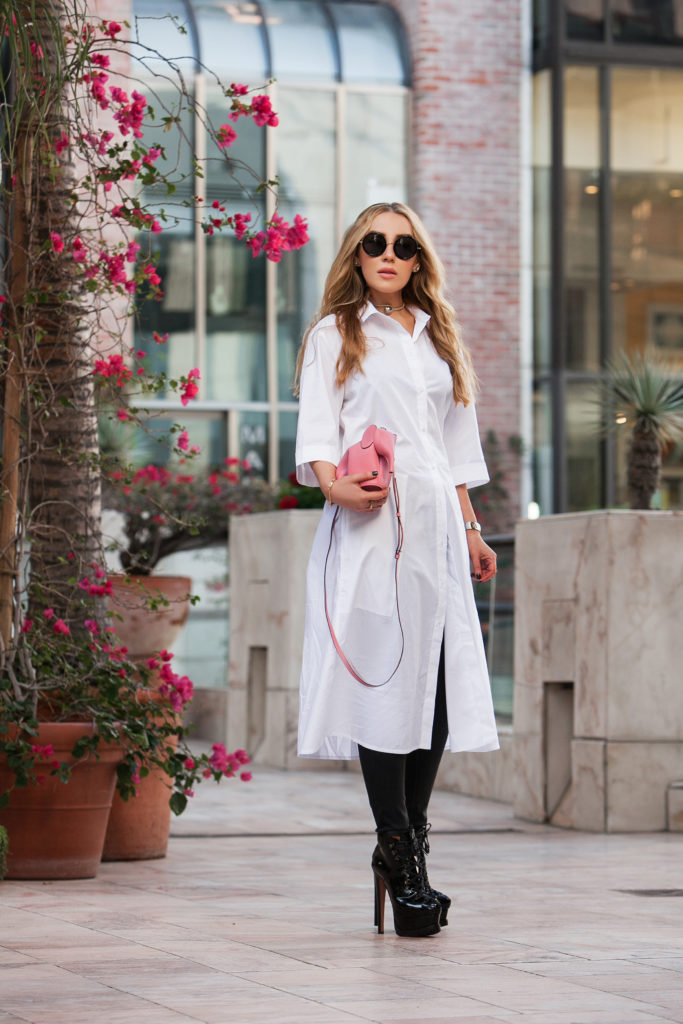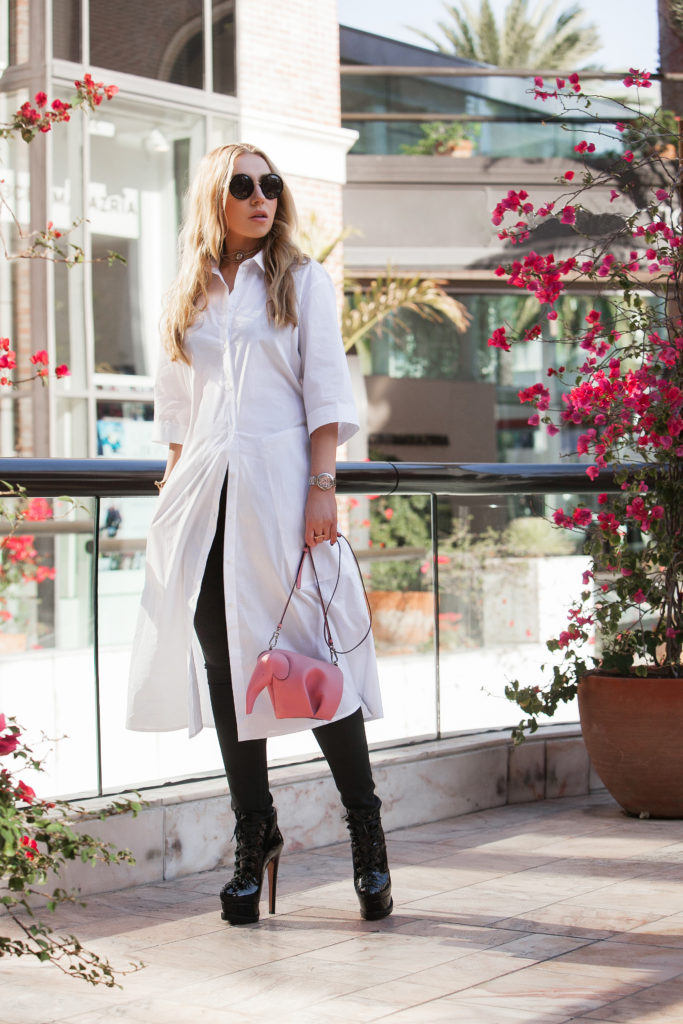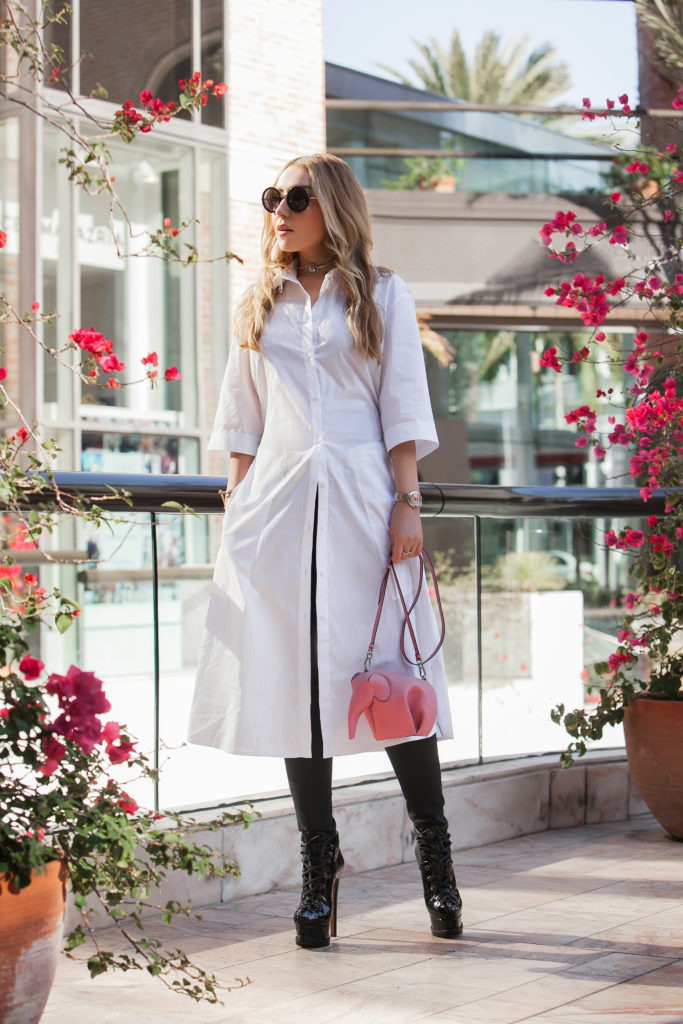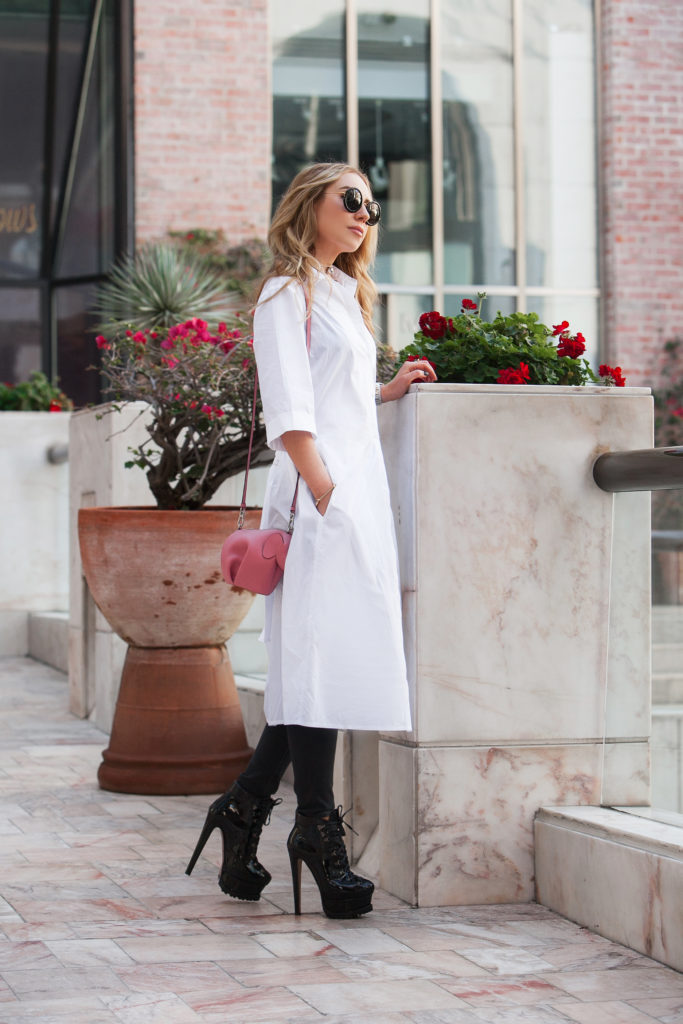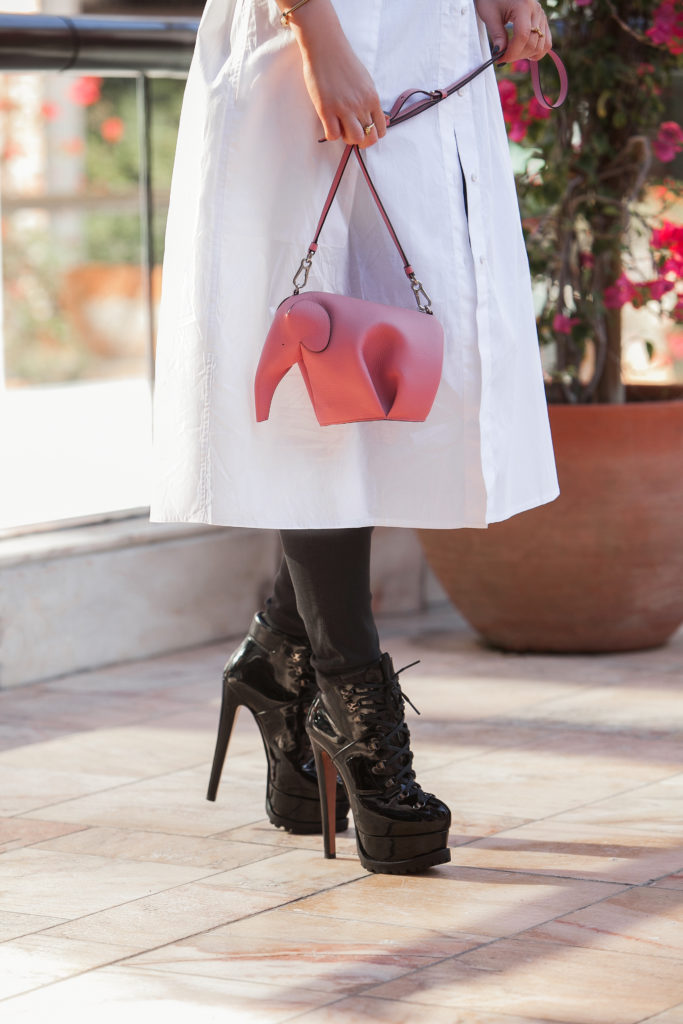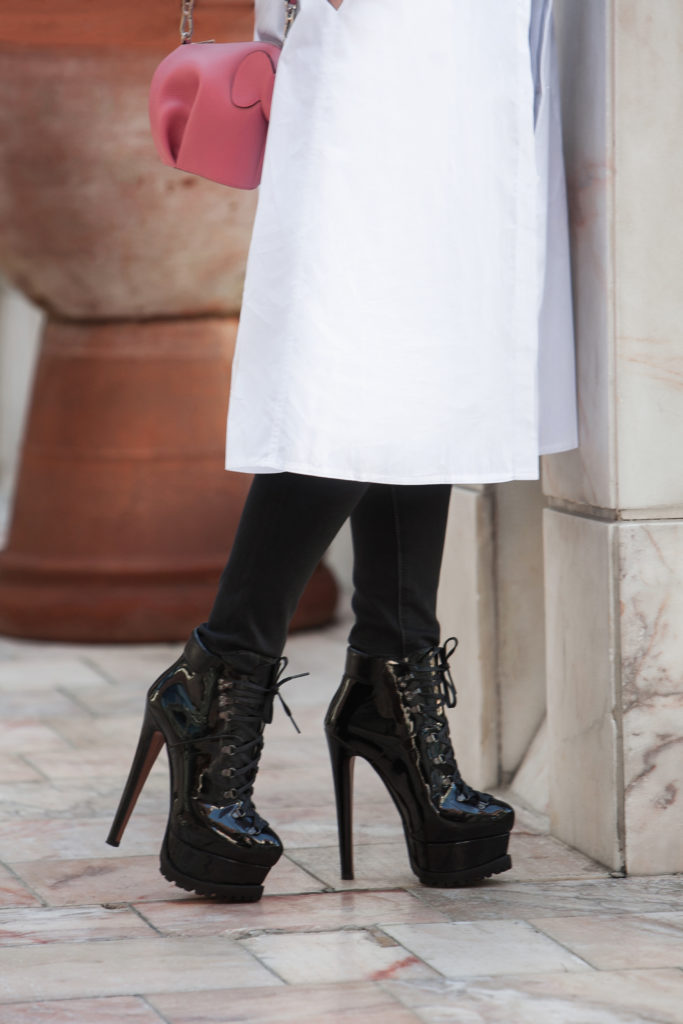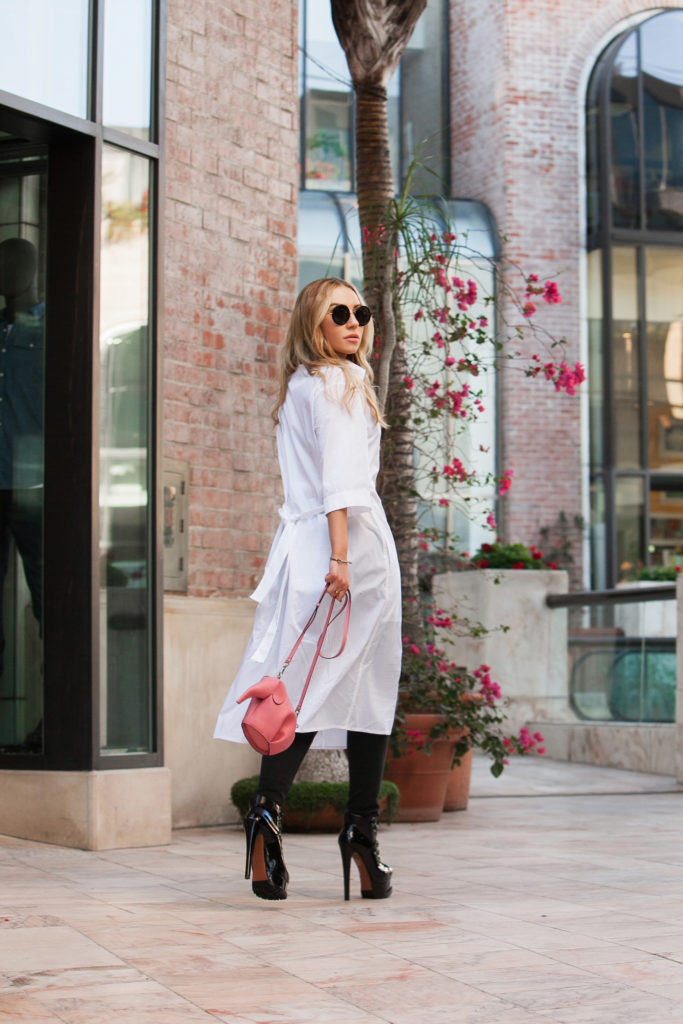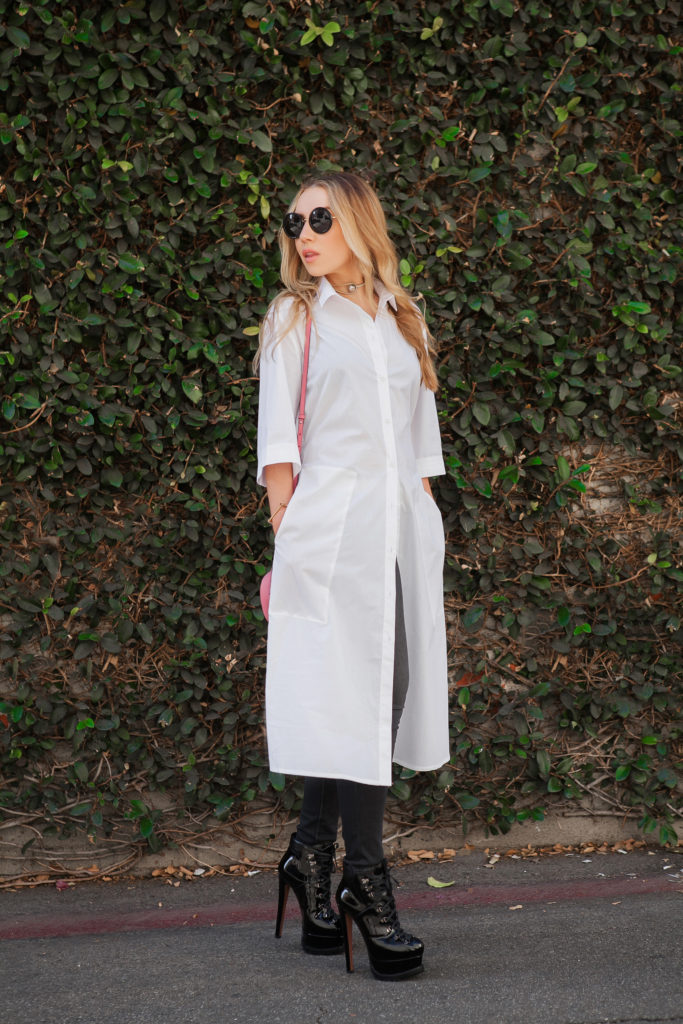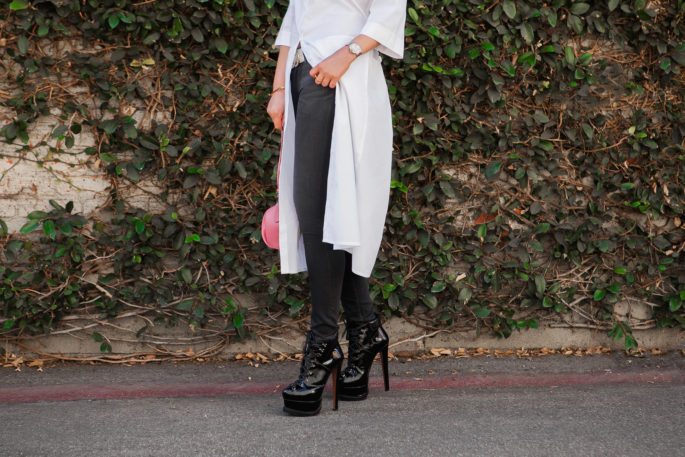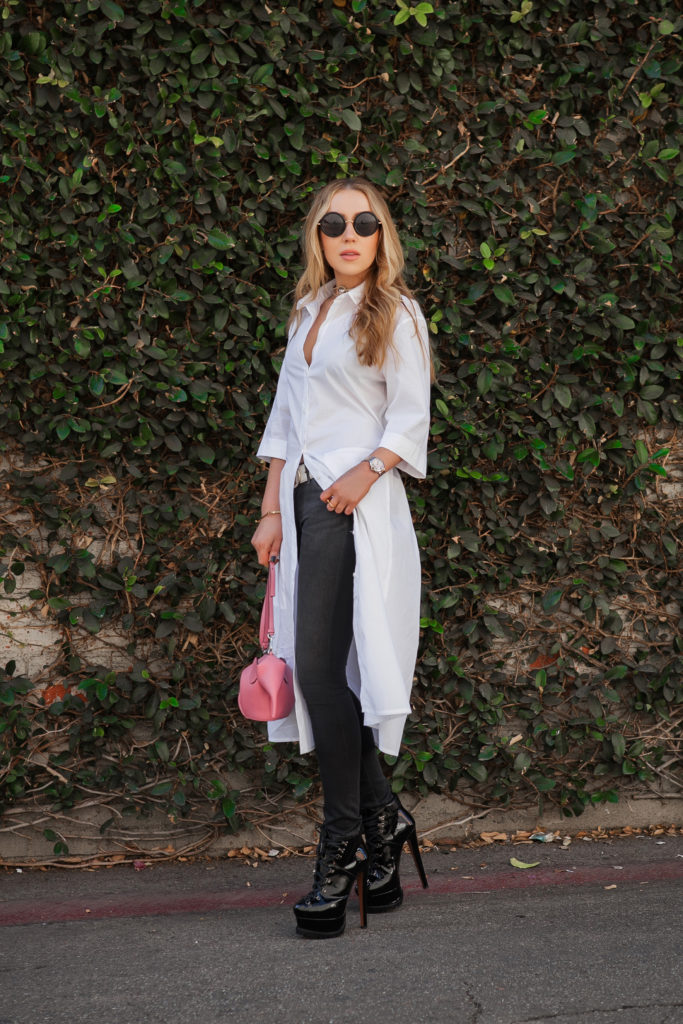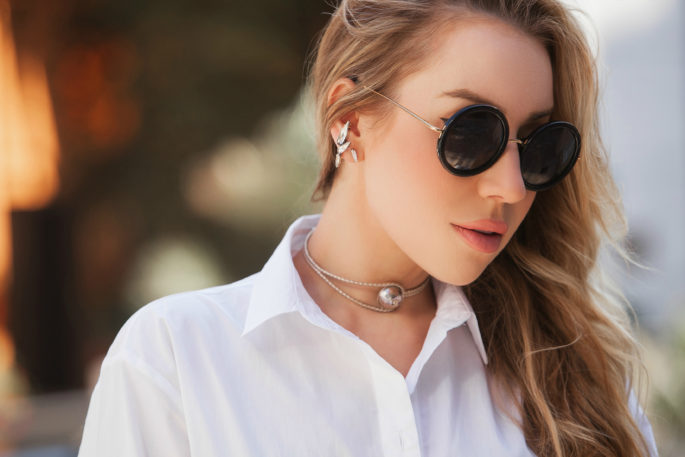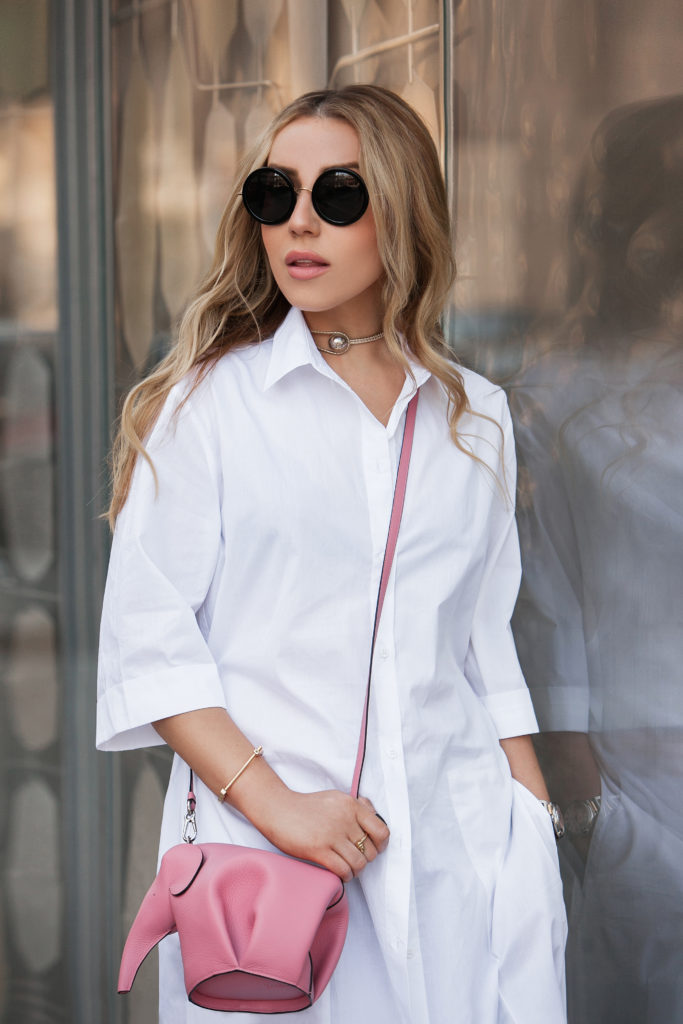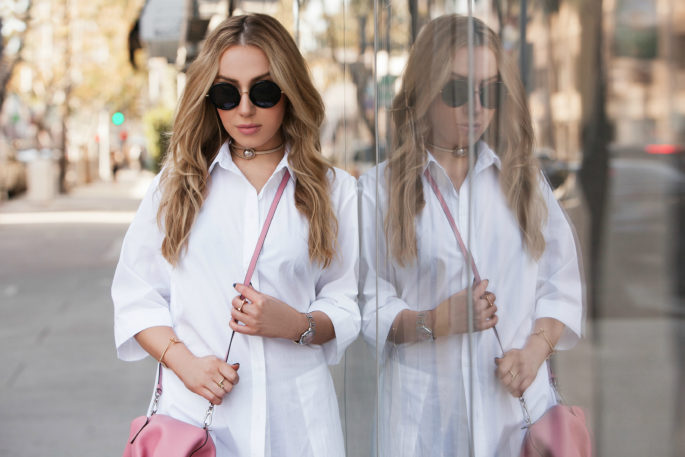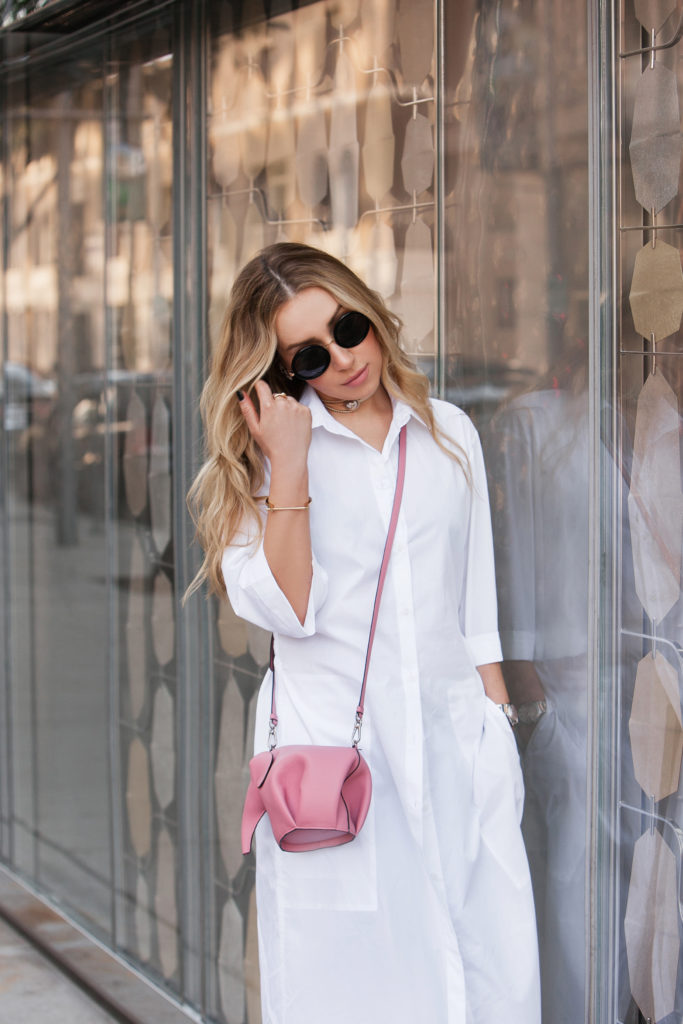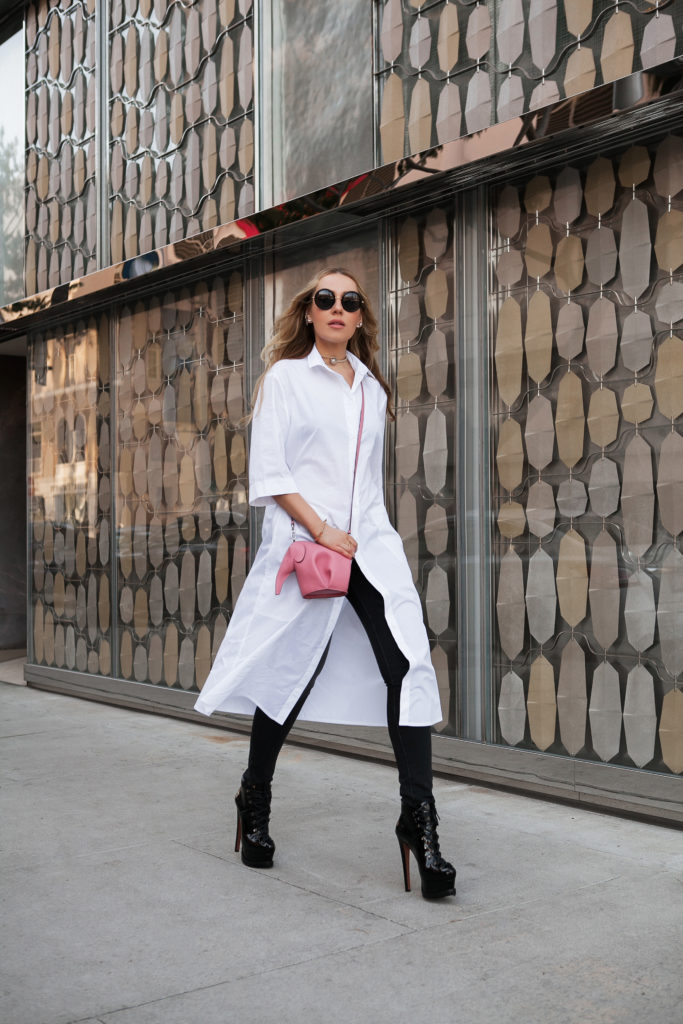 Jeans: AG Jeans c/o
Shirt: H&M Trend similar oversized styles 1 | 2 | 3 | 4
Bag: Loewe 1 | 2 | 3 | 4
Boots: Alaia similar 1 also like 2 | 3 | 4
Sunglasses: The Row 
Necklace: Chanel
Rings and bracelet: Miansai 1 | 2
Earrings: Ryan Storer
Here is an example today, wearing a pair of the most comfortable skinny jeans by AG Jeans in a favorite faded shade of black (I was on the look out for this hue for a while after accidentally destroying a similar pair) with a long button-down tunic shirt. By keeping the canvas clean and comfortable with jeans and a shirt, you get the room to play with accessorizing.
Loewe's elephant bag carries such a fun statement message on its own, although having it in a baby pink shade takes some extra effort to keep an eye on the rest of the outfit in order not to look like an adolescent and pull it all together.
To really move away from any semblance of a teen look, these Alaïa bad boys really come in handy. Dramatic platforms and chunky heels are dominating among shoe styles for fall and winter 2016. Vetements, Balenciaga, Saint Laurent, Marc Jacobs and Gucci all brought their own vision in reviving sky high platforms. Monsieur Alaïa seems to keep it his own way, bringing style and variety every season and disregarding the trends. You can always find excellent and tastefully made platform styles in his collection to elevate your favorite basics.
Photography by Mila Zvereva