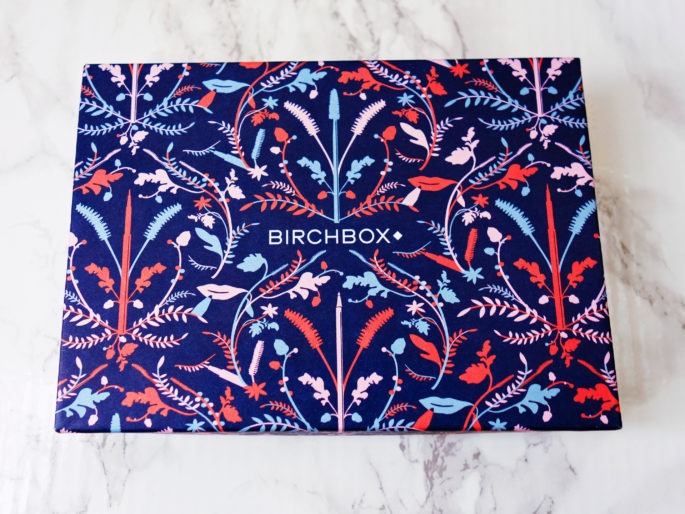 Recently I got a chance to try one of the subscription boxes from Birchbox. It was completely new experience for me, where you get to sample various products before biting the bullet and investing in a full size version.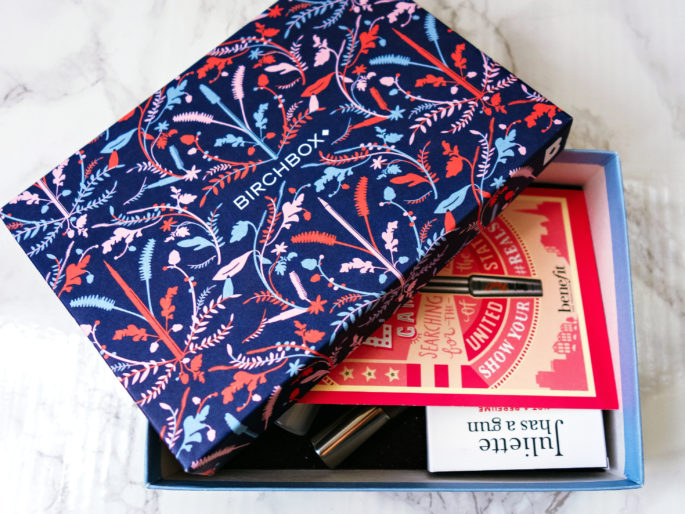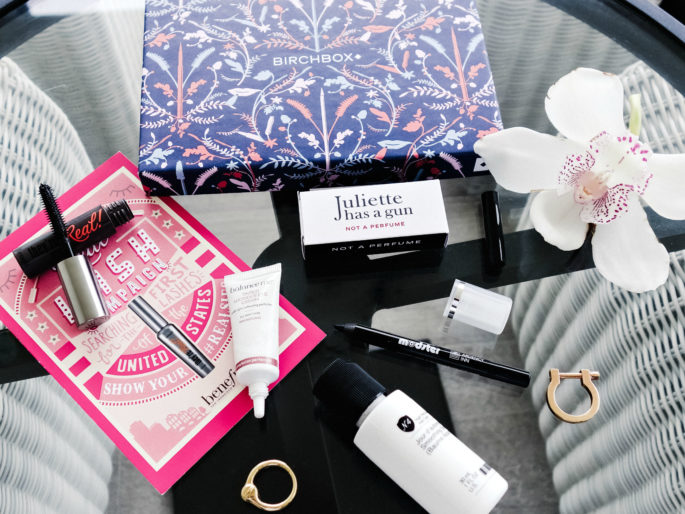 It's a great way to discover products you might have had zero idea about. I was familiar with the concept but never got to trying it myself. The box I received was from November edition, and they do tend to rotate and change each month.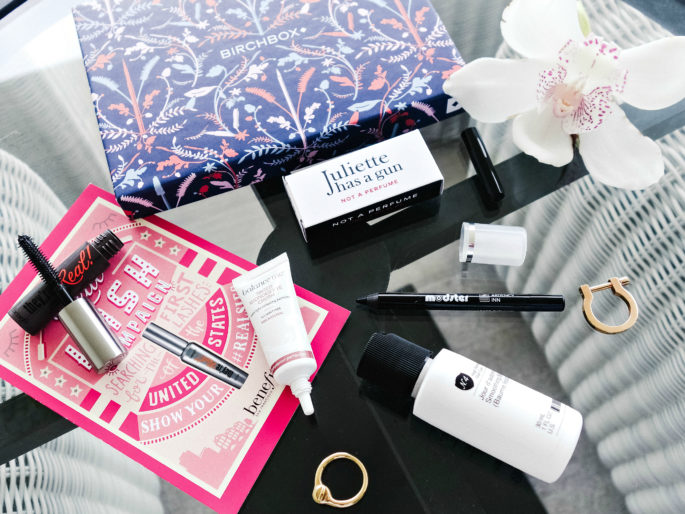 Products: Birchbox
My November box included Ardency Inn Modster Smooth Ride Supercharged Eyeliner, Balance Me Tinted Wonder Eye Cream, Number 4 jour d'Automne Smoothing Balm, Benefit They're Real! Lengthening Mascara and Juliette Has a Gun – Not a Perfume.
Here are my thoughts on the content of the box:
Ardency Inn Eyeliner: I found the eyeliner, in shade black, to be creamy and smooth with decent staying power. I do have super sensitive eyes and the liner agreed with them just fine. I did like the depth and intensity of the color. The only comment I do have is that though it promises to stay put in the description, it started getting lightly smudged by the end of the day on my lower lash line and inner rim of the eye – but again, my eyes tend to tear a lot and the liner was tested in the humid Miami weather.
Balance Me Tinted Wonder Eye Cream: is a very lightweight eye cream with light-reflecting properties, which is great for brightening up the under the eye area. I did like this quality as well as the tightening effect of the cream due to the anti-aging vitamins. It also worked great worn under make up, without irritating or stinging the eyes. I did appreciate the natural list of ingredients which make up 99% of its content. It's just a great feeling to read and know what a product is made of be it food, beauty, hair or skin care products. The only part that the cream was lacking was the moisturizing ability. It just wasn't quite enough for me as a person who has been using Retin-A for years, which comes with the price of skin that needs extra moisture and nourishment, especially the under the eye area.
Number 4 jour d'Automne Smoothing Balm: I am so glad I discovered this product in my Birchbox, which will be added to my hair styling routine. It made my hair soft, didn't give it a weird texture, didn't weigh it down and it impressively kept the frizz away despite the Miami humidity. The product was applied to damp hair before drying and lightly applied as a finishing touch to the ends. Really enjoyed this product!
Benefit They're Real! Lengthening Mascara: It wasn't my first experience with this product. It is a nice staple mascara that's been on the market for awhile now, earning love from many.  And that love is well deserved – it does exactly what it says – it lengthens. I tend to gravitate towards lengthening mascaras in general, so this is a winner for me. It stays put without being waterproof. It does seem to dry a little faster than some other brands on the market, but other than that, I definitely recommend giving it a shot if you are in search of a new mascara.
Juliette Has a Gun – Not a Perfume: This was the most confusing product in the November Birchbox edition, as I liked but also disliked certain things about it. I am a bit picky when it comes to perfumes, and I don't know if that's a good or bad thing. It's just not that easy to find a scent that pleases my nose. Sometime I sit on the scent for a few days to see how it opens and how it dries as well as how it smells the next morning. Upon applying Juliette Has a Gun – Not a Perfume, I discovered a familiar scent. I couldn't put my finger on it and then read that many people find this fragrance similar to Dolce Gabbana Light Blue. That's one I still own and do very rarely apply when I want something sentimental from my high school and early college days. The sample is like a lighter and drier version of Light Blue, and I think my lack of enthusiasm for the product comes from the fact that it leaves a really faint scent on me. 
Summing this review up, I wanted to again mention that I did test the products mostly during my short but wonderful time in Miami for Art Basel this year, so they might work differently in other weather or settings.
The products were kindly sent to me by Birchbox in exchange for my honest opinion, which I hope you found useful.