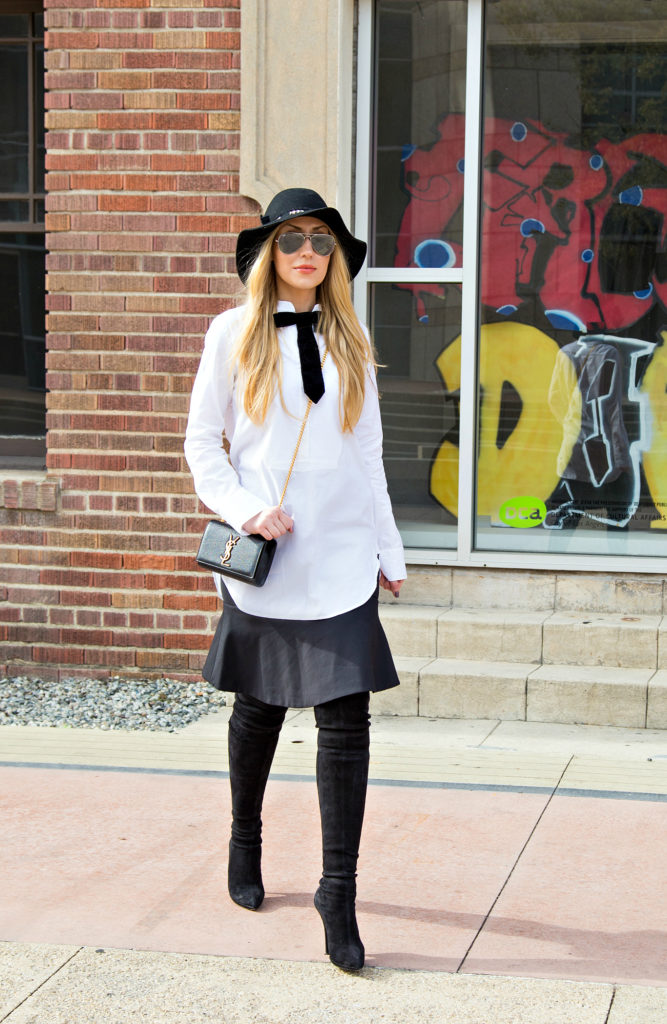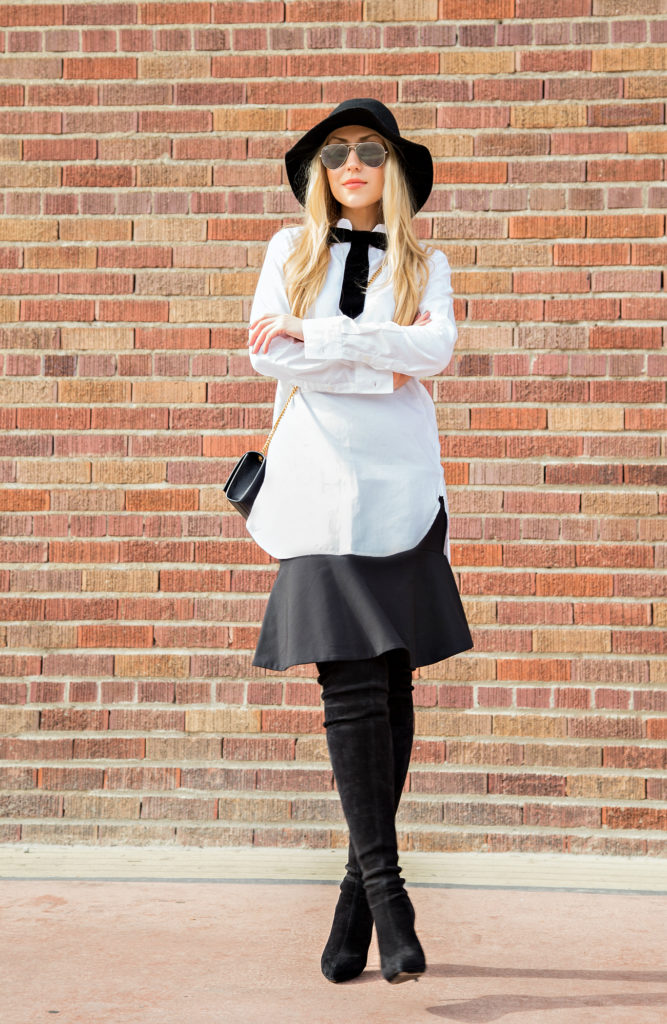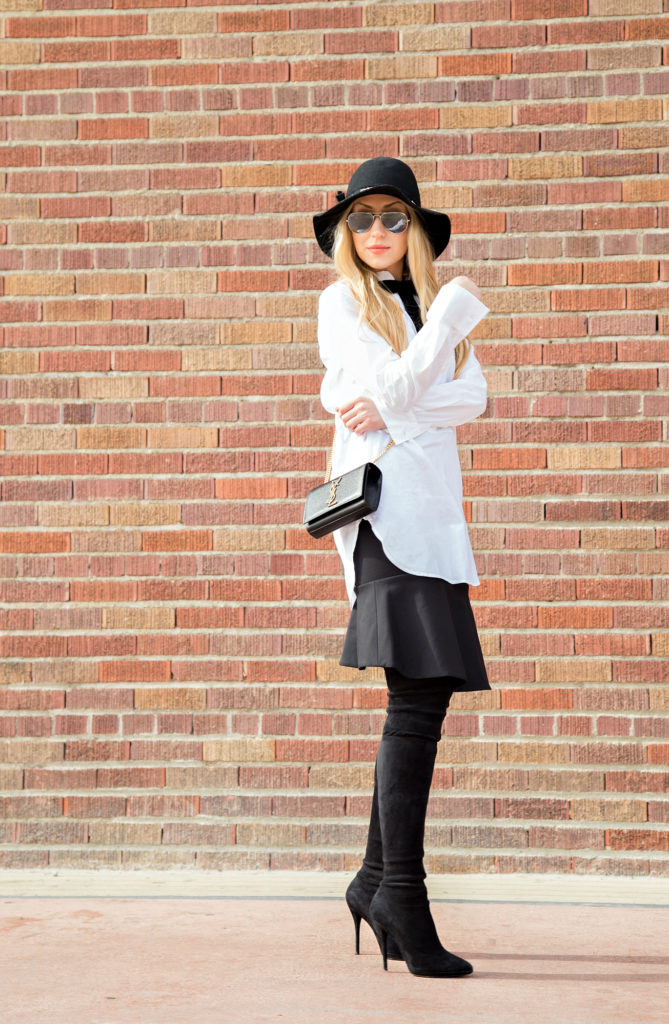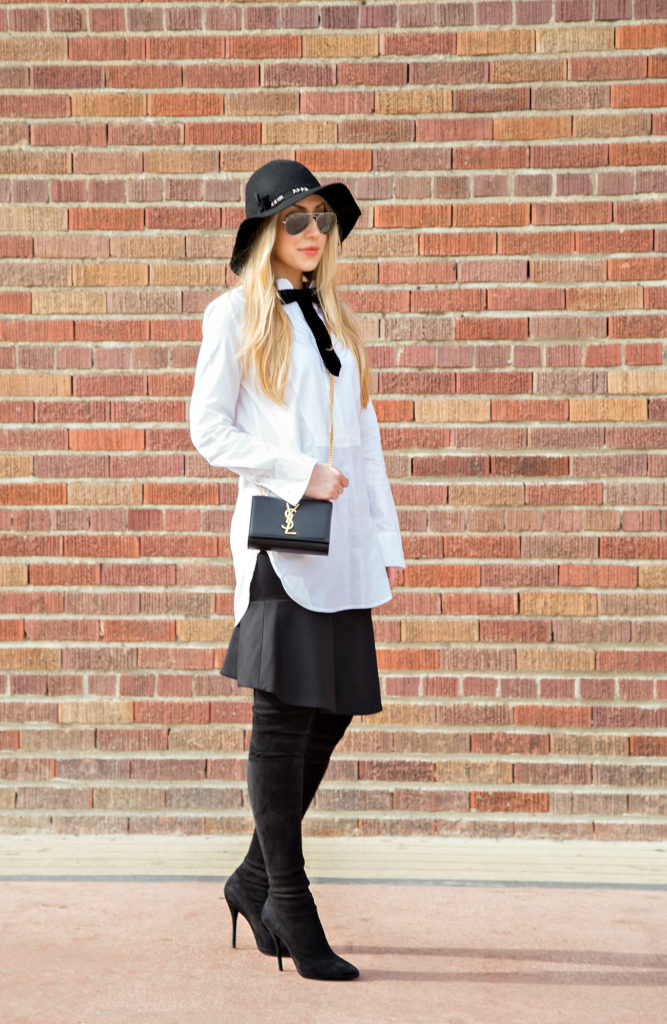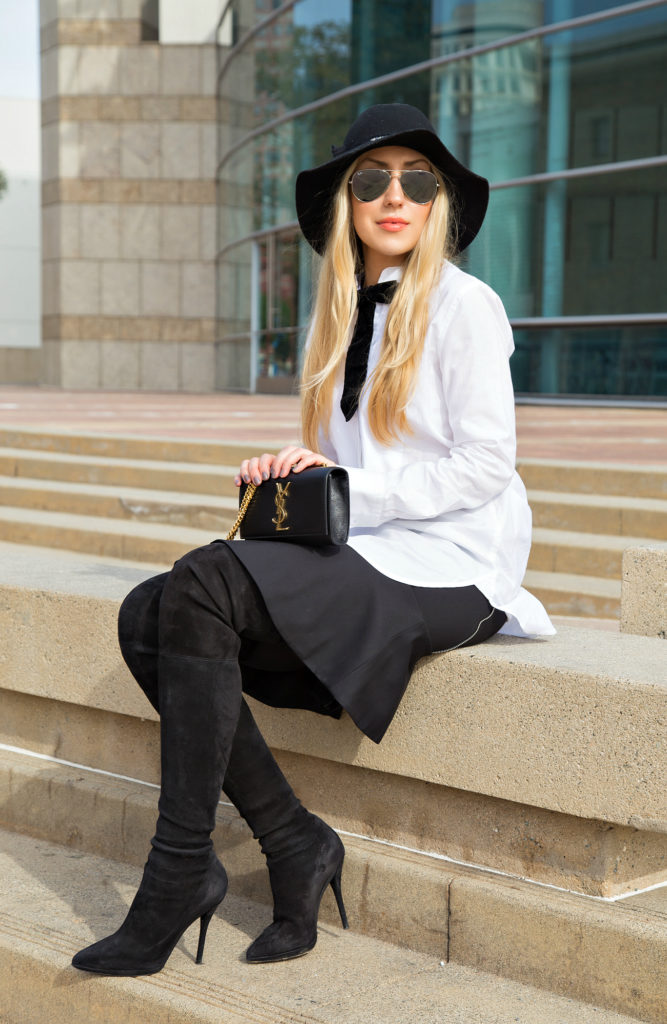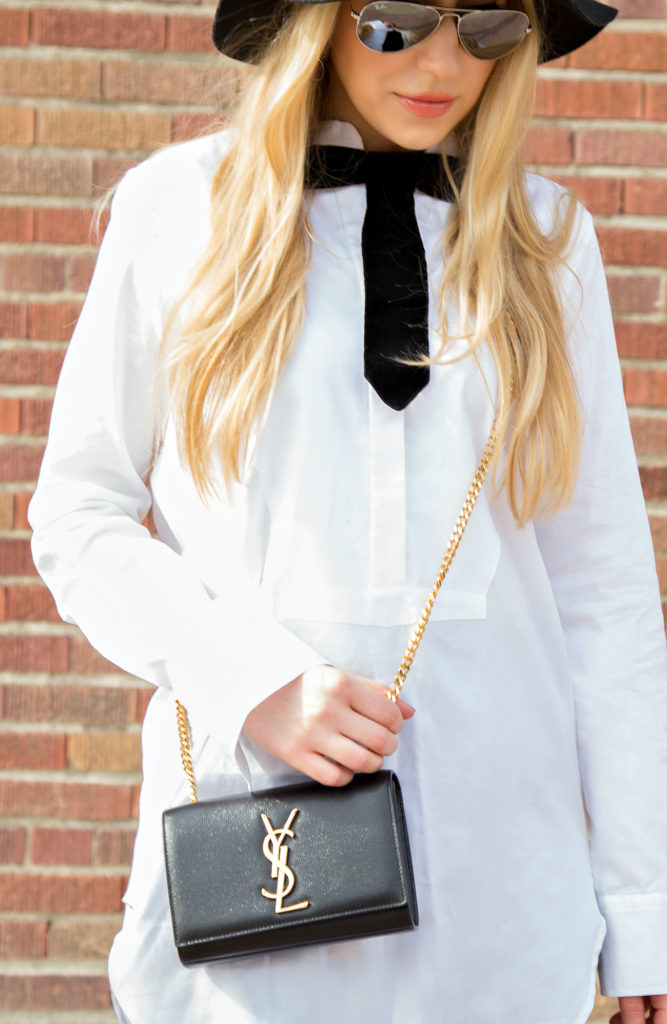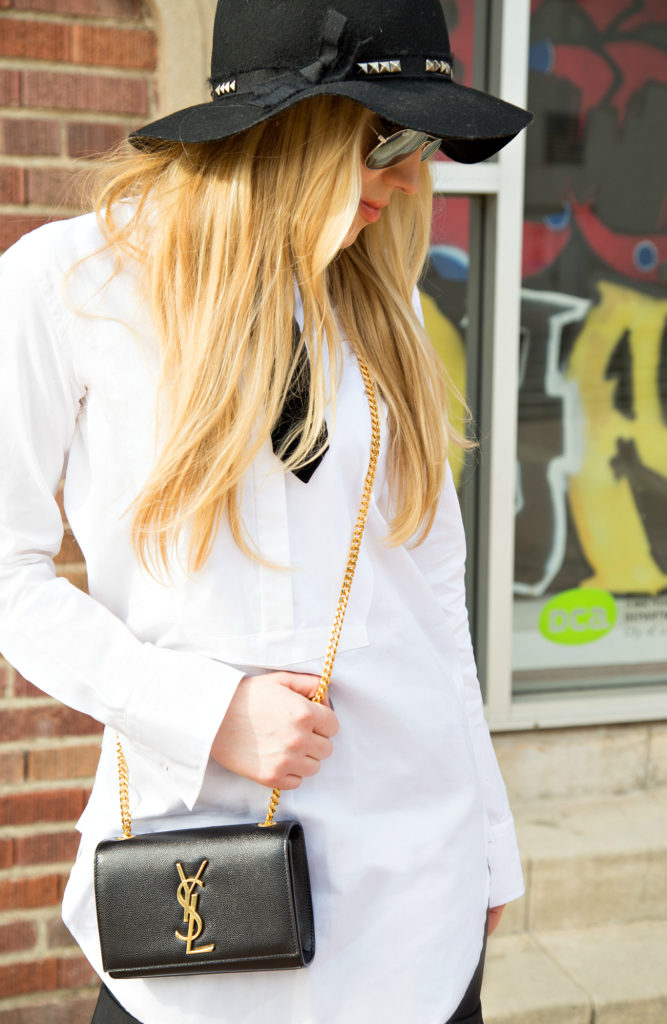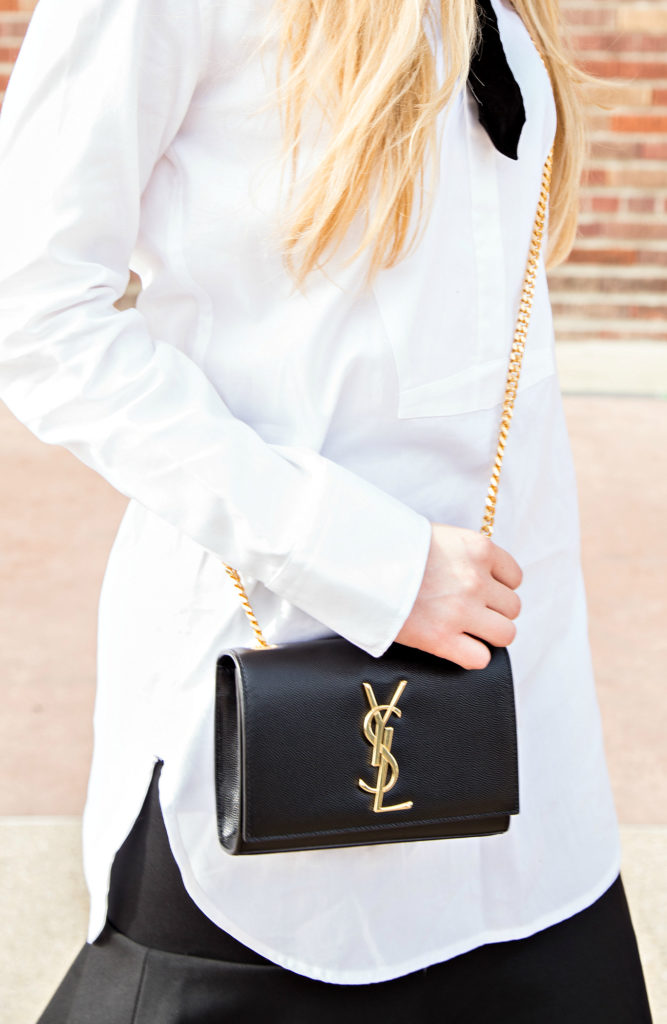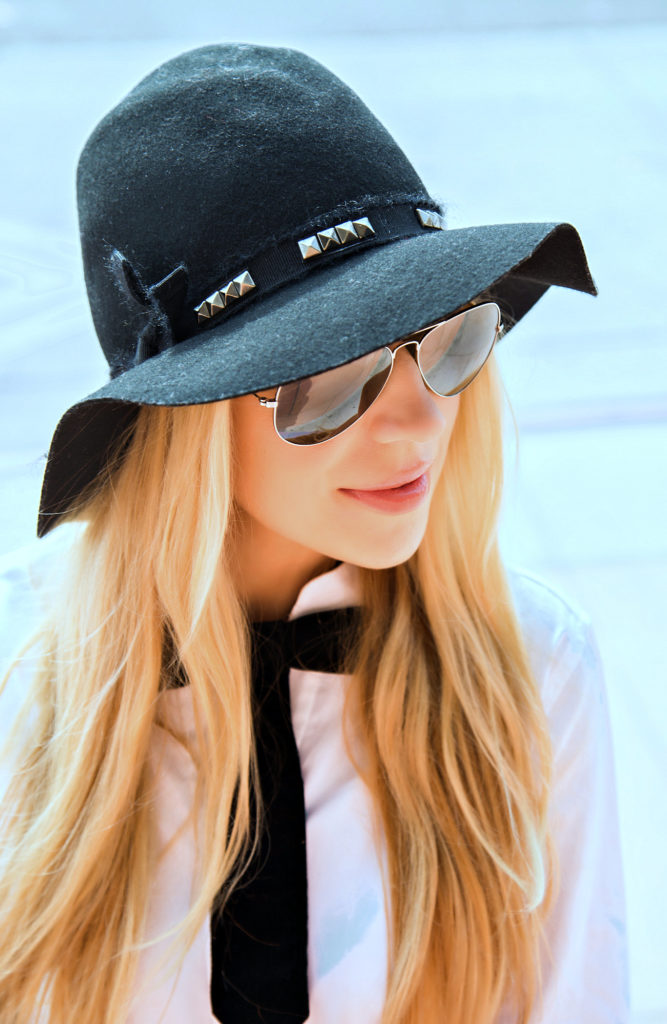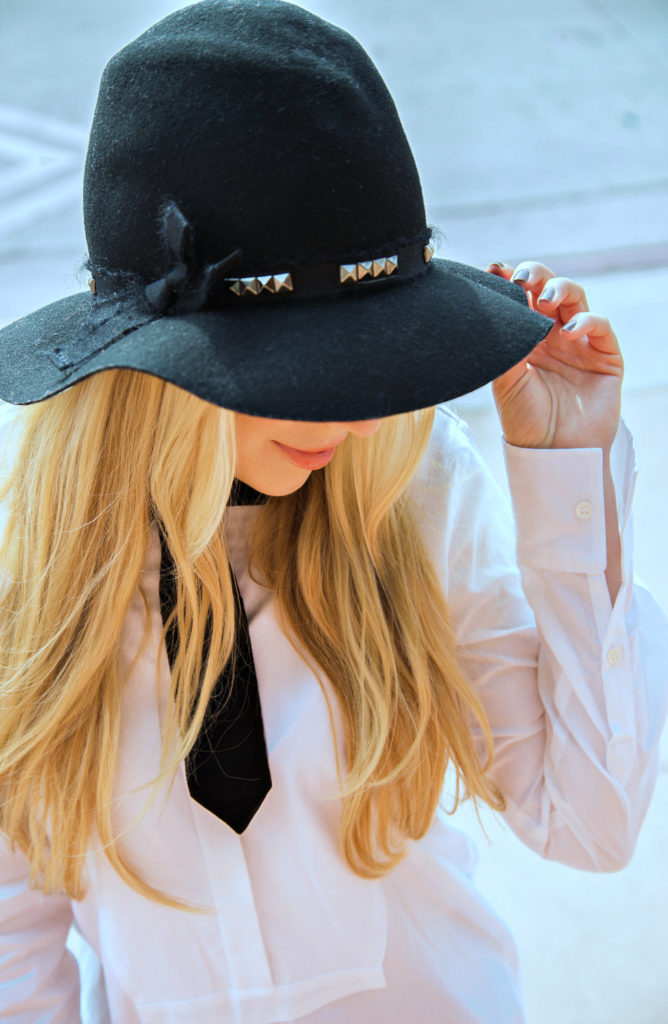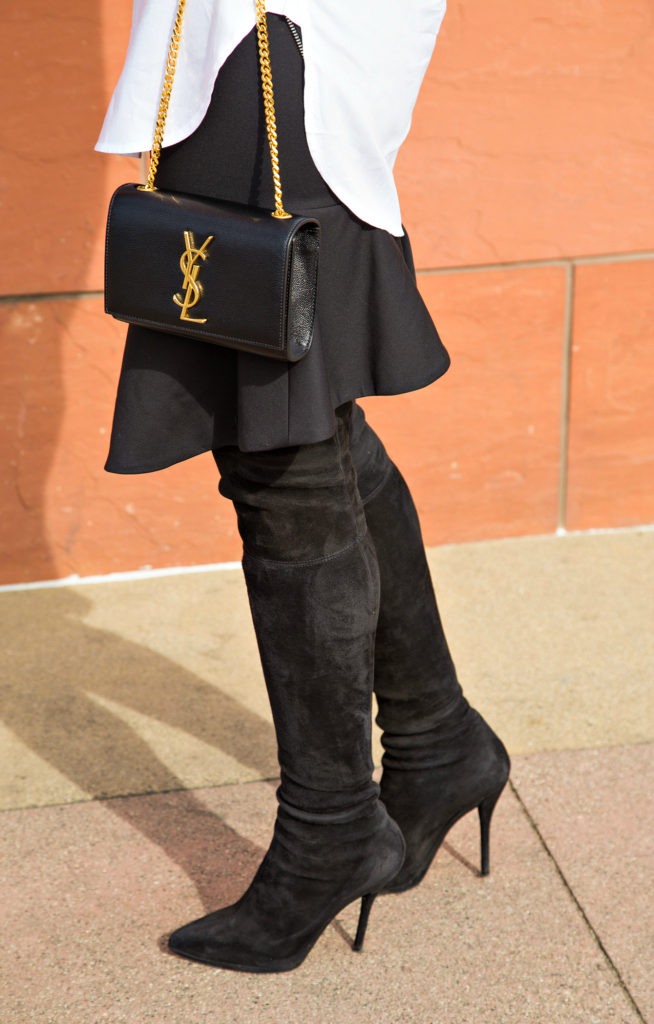 Skirt: Zara (similar) 1 | 2
Shirt: Sandro Paris (similar) 1 | 2 | 3
Boots: Casadei (similar) 1 | 2 | 3 | 4
Hat: Zadig and Voltaire (similar) 1 | 2 | 3 | 4
Bow Tie: Asos (similar) 1 | 2 | 3 and a splurge 4
Bag: Saint Laurent 1 | 2 | 3 | 4
Sunglasses: Ray-Bans 1 | 2 | 3
Lips: Dior Addict Fluid Stick 1 | 2
Since we are slowly moving into spring time and warmer temperatures I am trying to incorporate boots and wool hats as much as possible whenever the weather allows. Once it gets into the 80's, I definitely won't  get a chance to sport anything but sandals and pumps at best living in Southern California. Sophisticated wool felt hats will be swapped for light and carefree Panama and wide-brimmed sun hats.
It is always a bittersweet feeling when you long for some sun, warmth, beach time and a change of fashion season, but are not quite ready to part with fun sweater and coat layers while dressing for the weather and playing with seasonal shoe varieties.
As of right now, I think I am looking forward to dinners al fresco, long warm sunset evening strolls on the beach and no-tights needed temperatures. I am sure the spoiled Angeleno in me will change her mind a few more times about wanting to go from winter to spring pretty soon. We always wish for what we don't have. It's in our nature!
Photography by Janice Reinold of Chasing Hiromi Photography