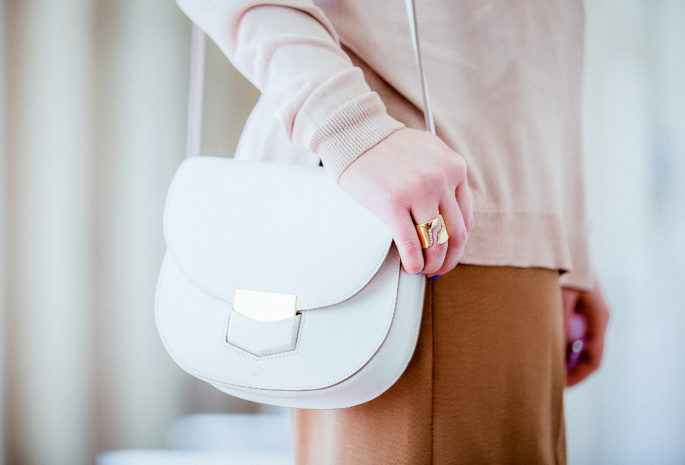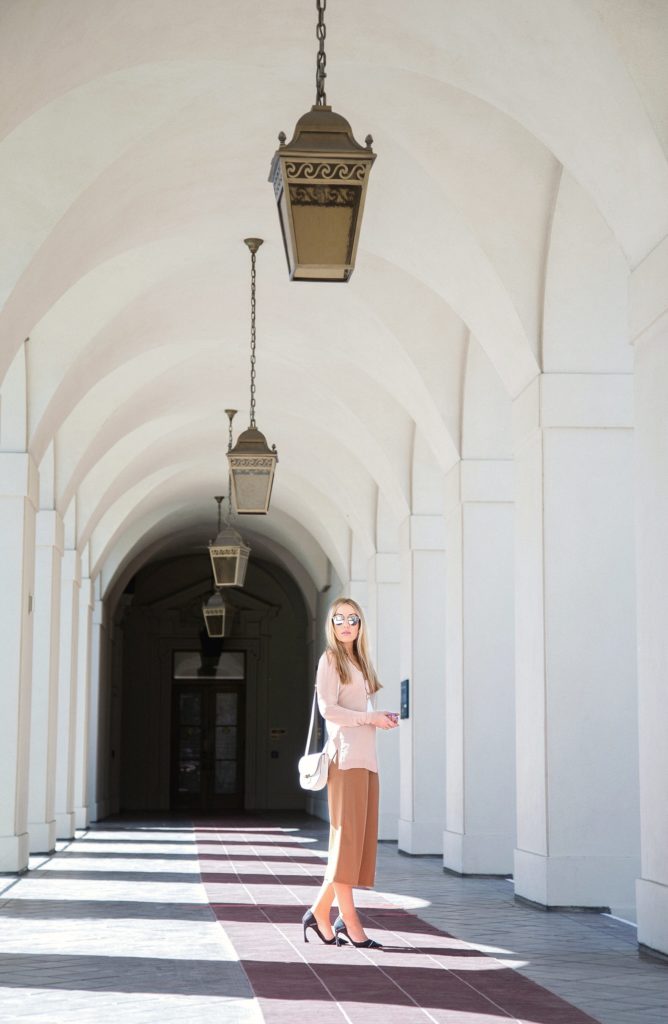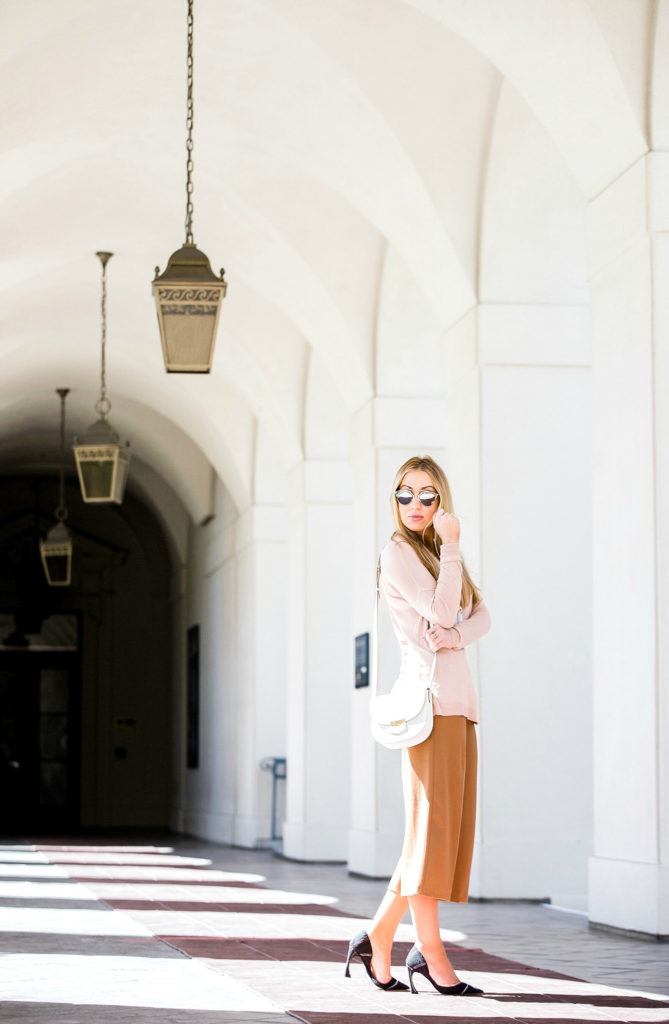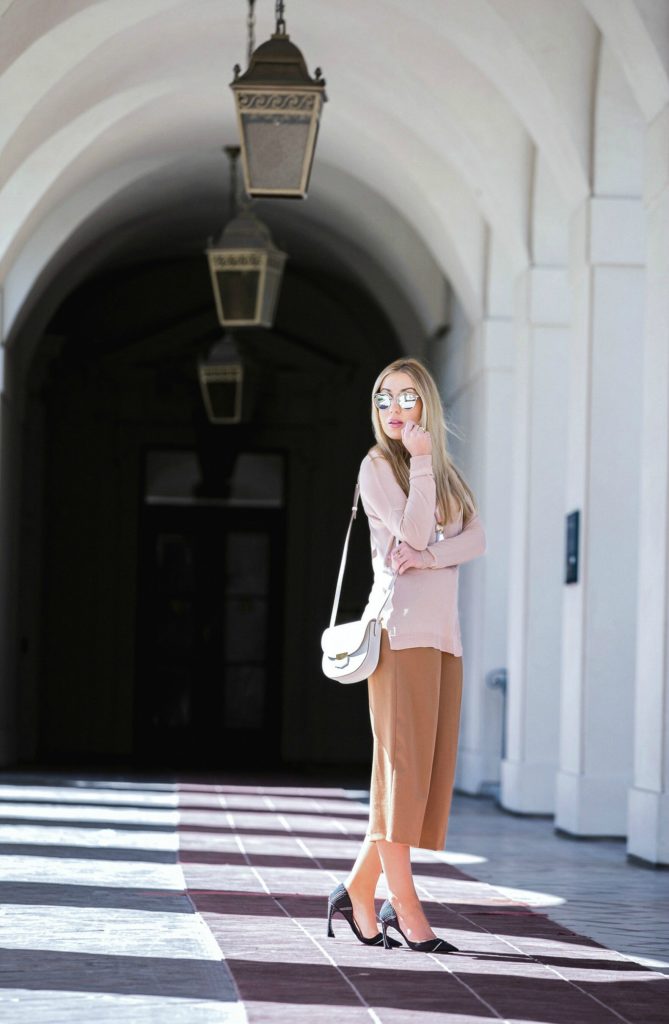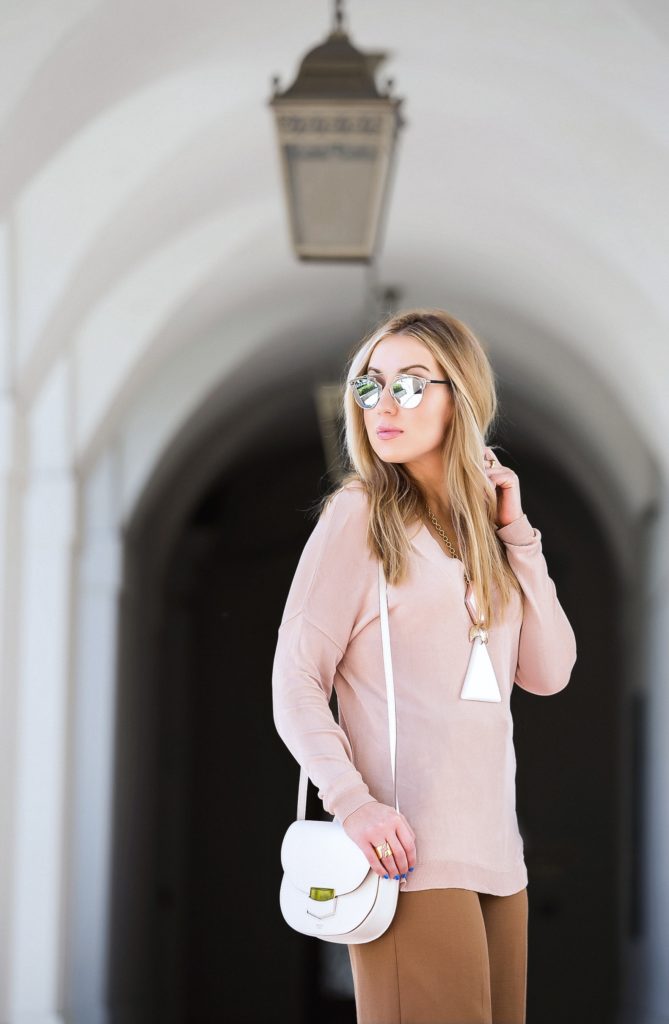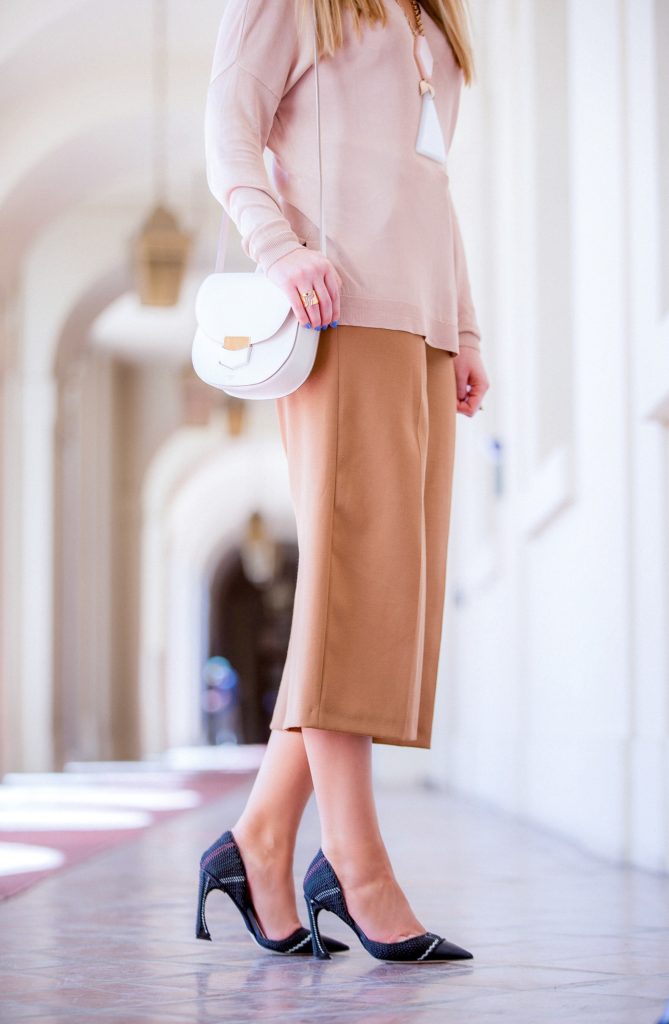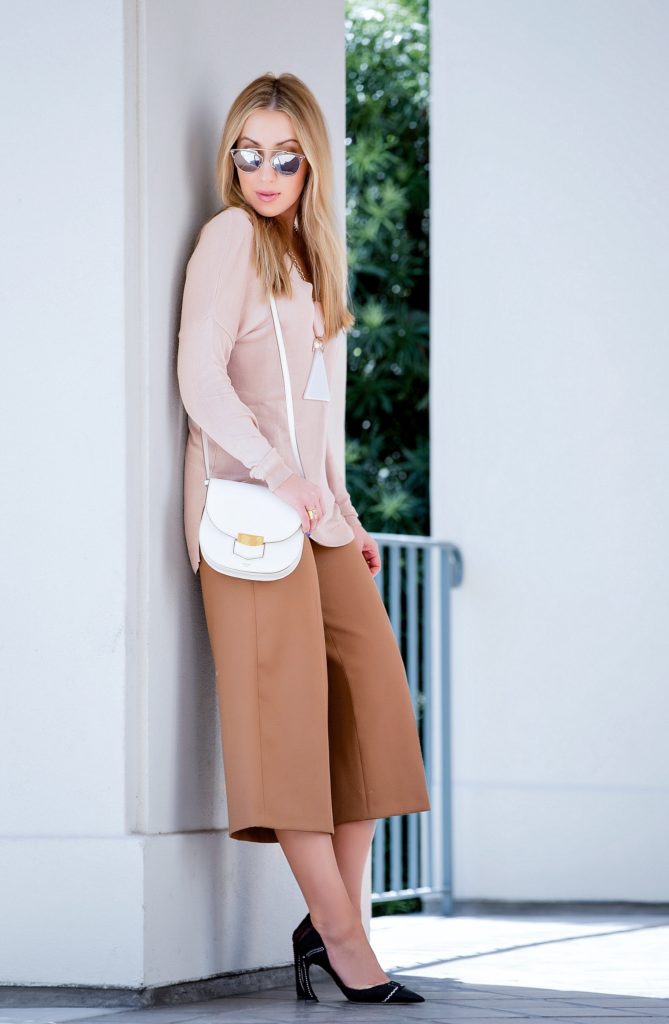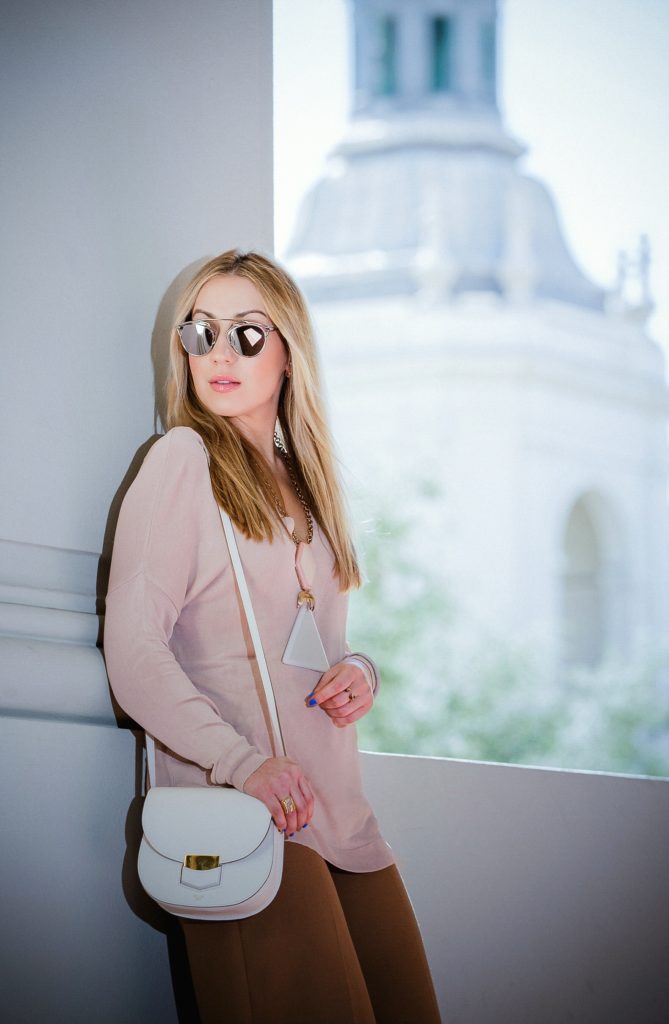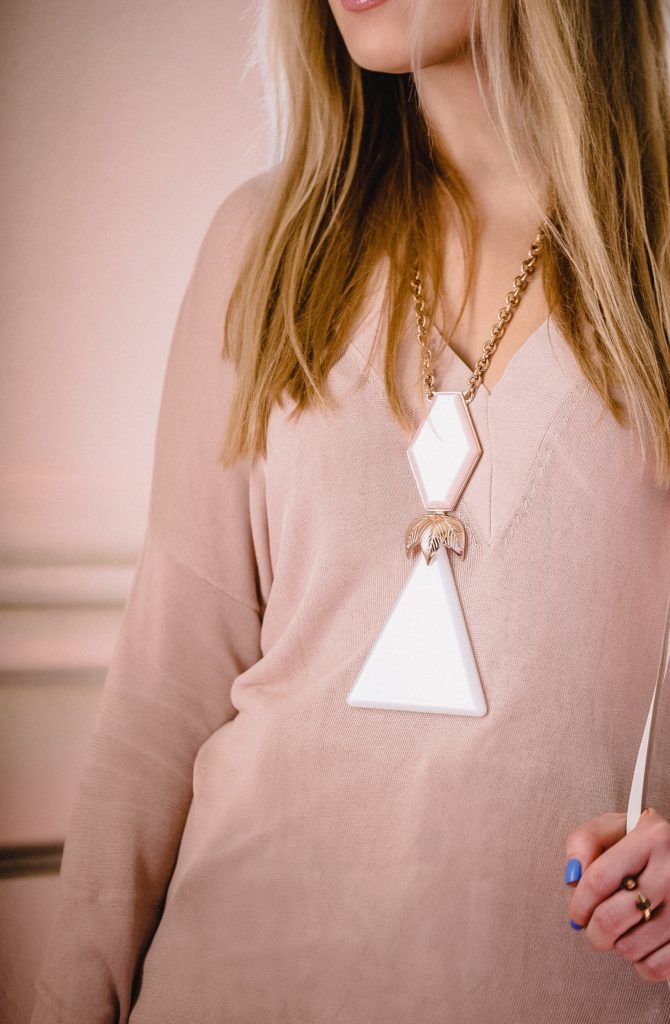 Sweater: Rag & Bone similar 1 | 2 | 3
Culottes: Zara current picks 1 | 2 | 3 | 4
Bag: Celine – white bag picks currently on sale! 1 | 2 | 3 | 4
Pumps: Dior navy picks 1 | 2 | 3 | 4
Sunglasses: Dior 1 | 2 | 3 | 4
Rings: Vita Fede 
Necklace: Giorgio Armani
Today I am sharing with you another comfortable yet put together enough outfit that can be adapted to a work friendly attire or a business casual out and about look.
This is yet another example of how culottes serve as a professional but trendy looking alternative to pants and trousers. It is also a great option in the summer weather, when pants are somewhat the best pick for the look but can be just a tad too warm, due to culottes being cropped and having a wider cut.
Blush tones are also a great hue to wear in the warmer temperatures when dark colors attract and absorb more heat. The best thing is that the color complements most skin tones and is a great alternative for light blues, grays and whites that are popular in the season.
Photography by Janice Reinold of Chasing Hiromi Photography