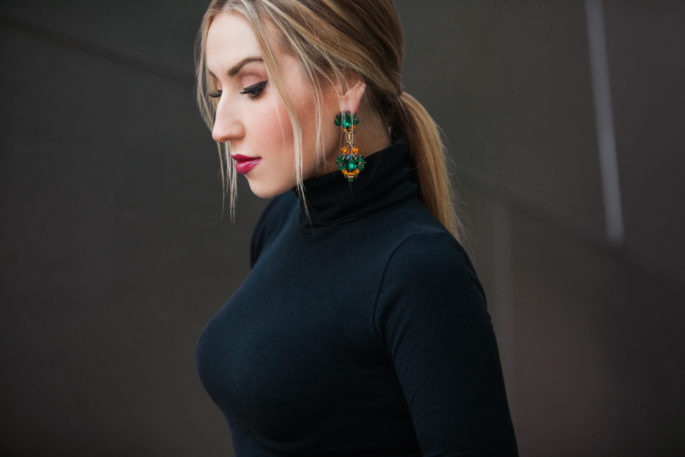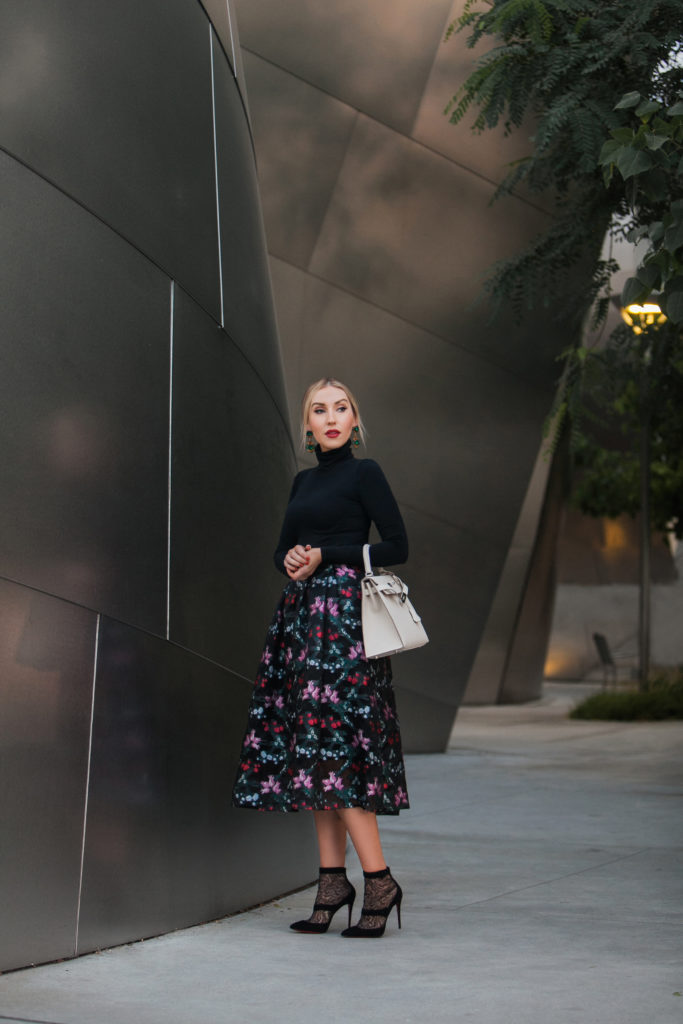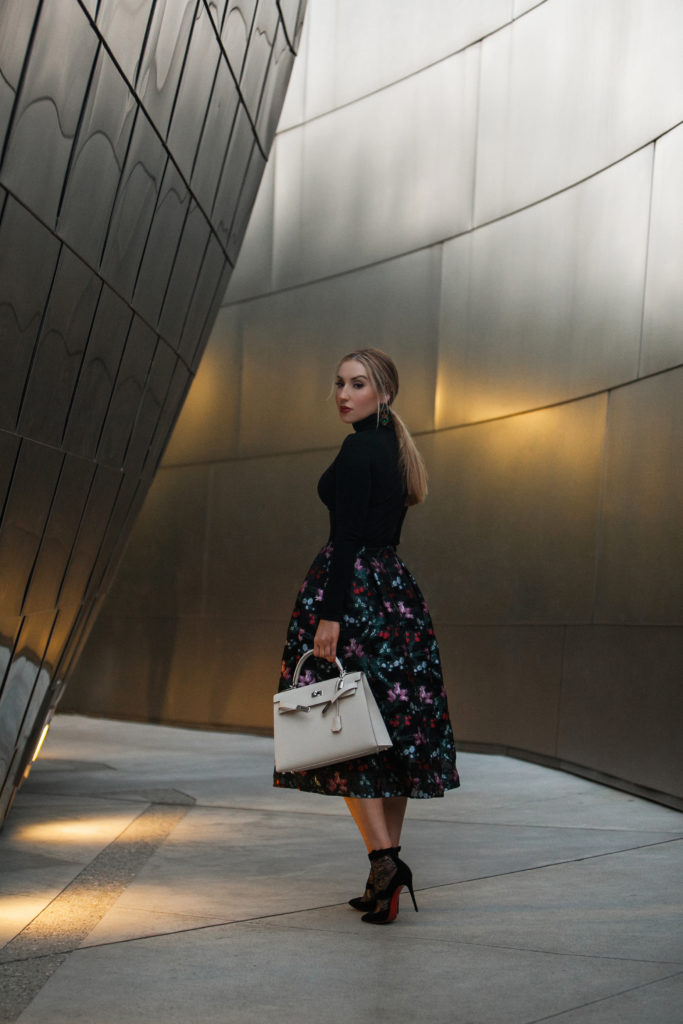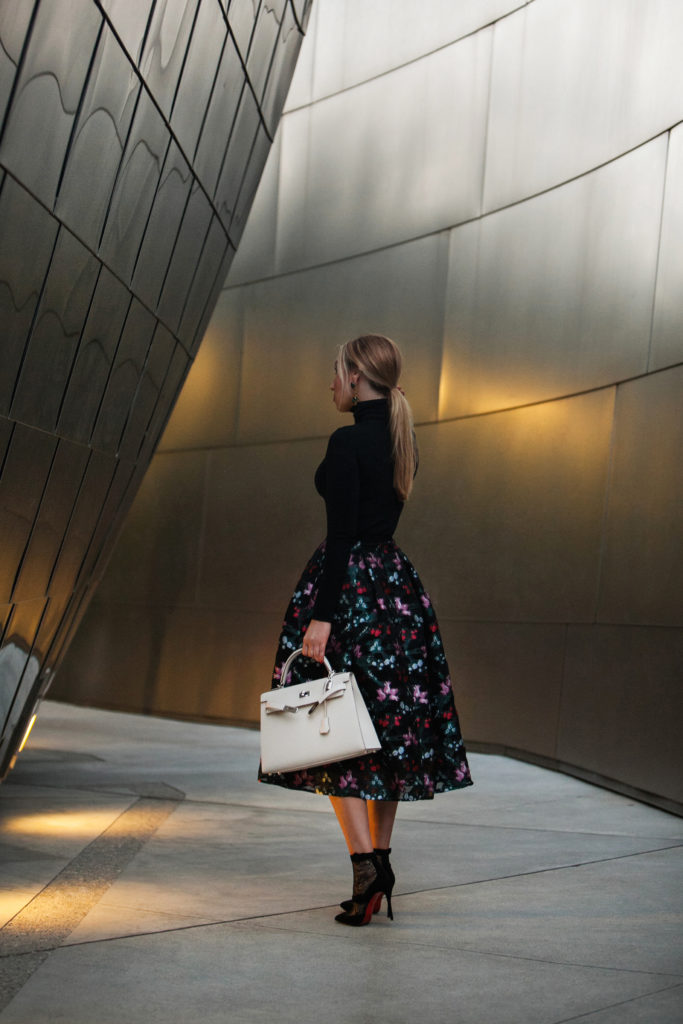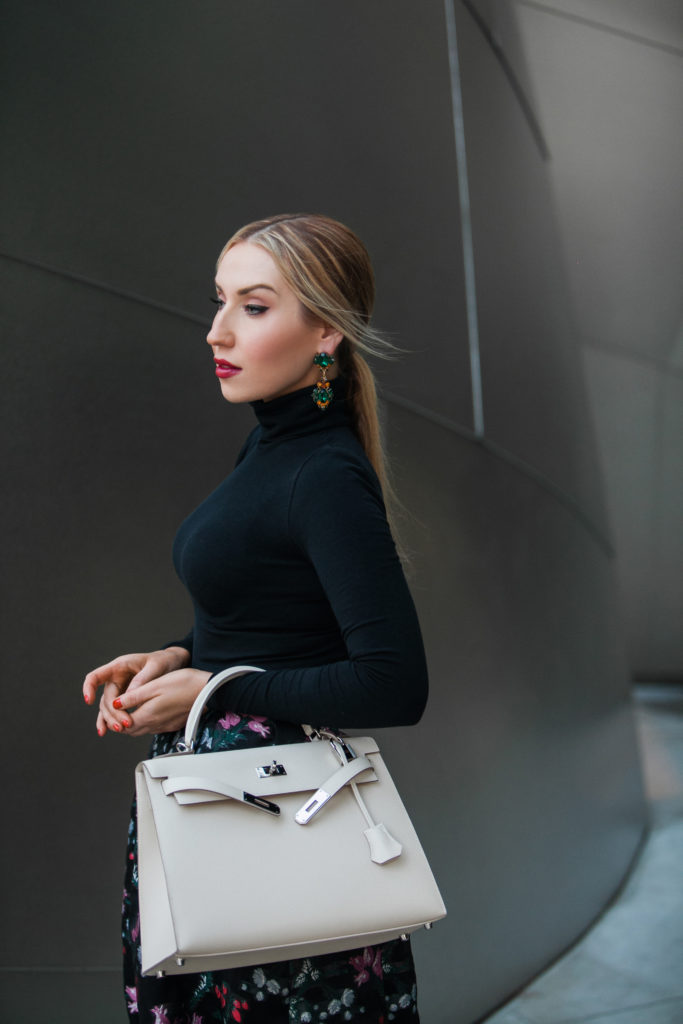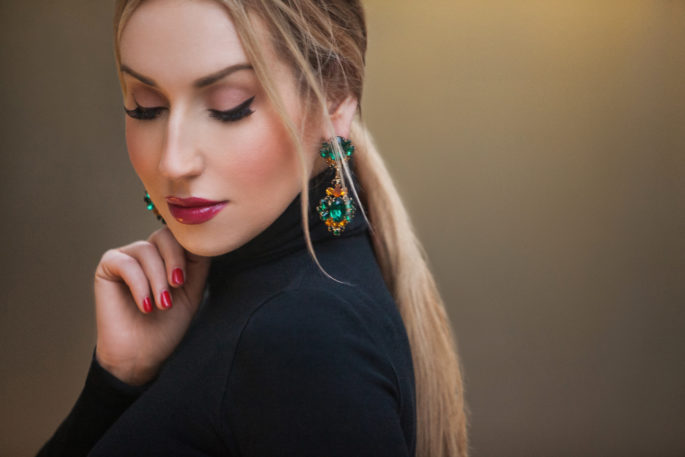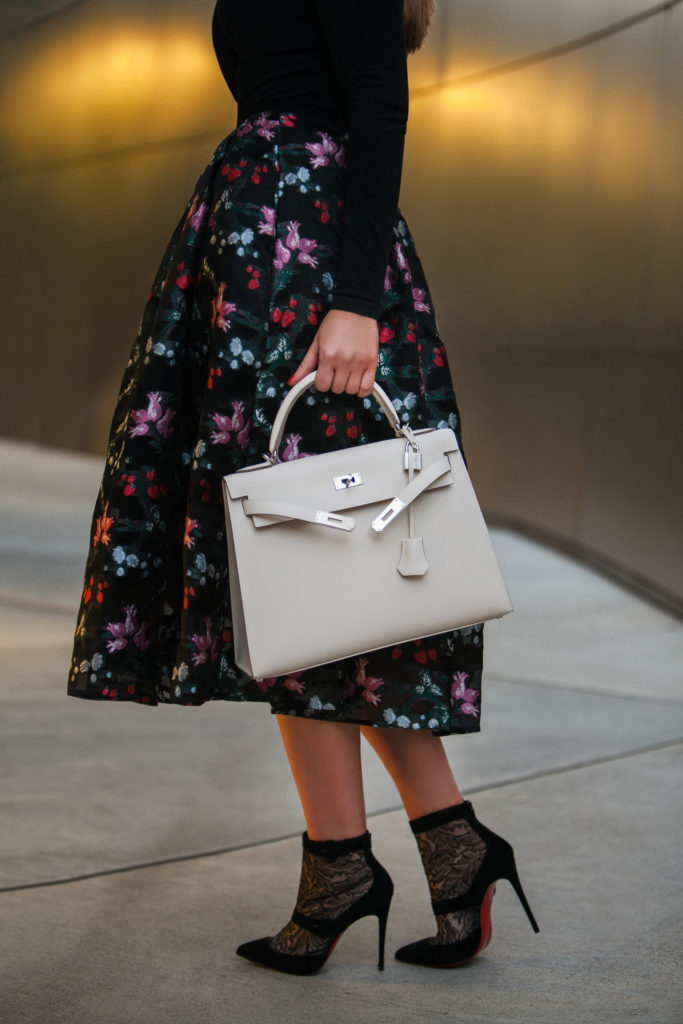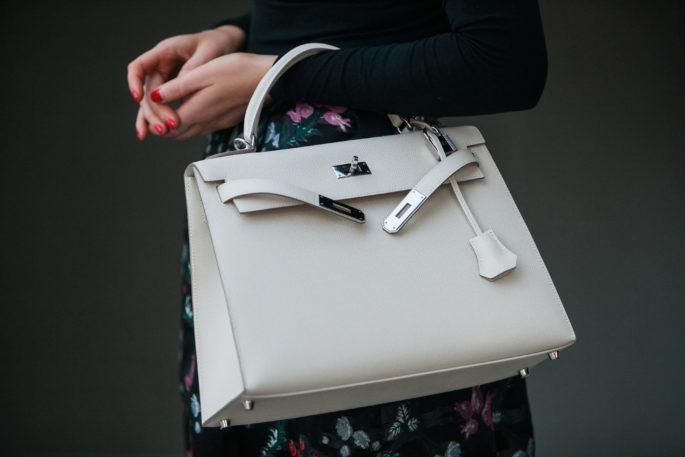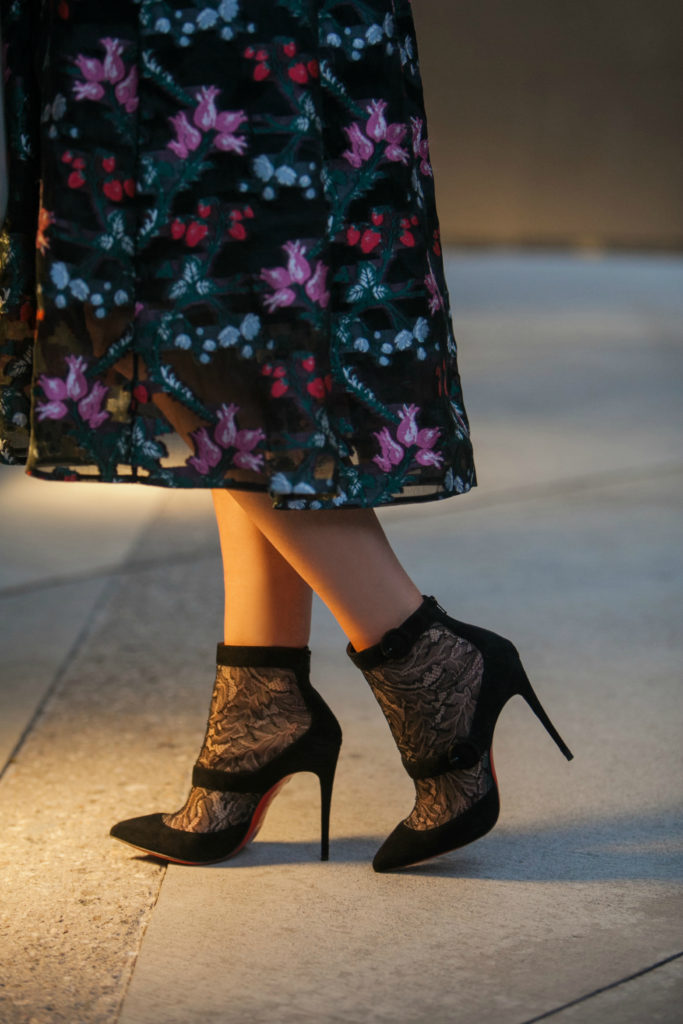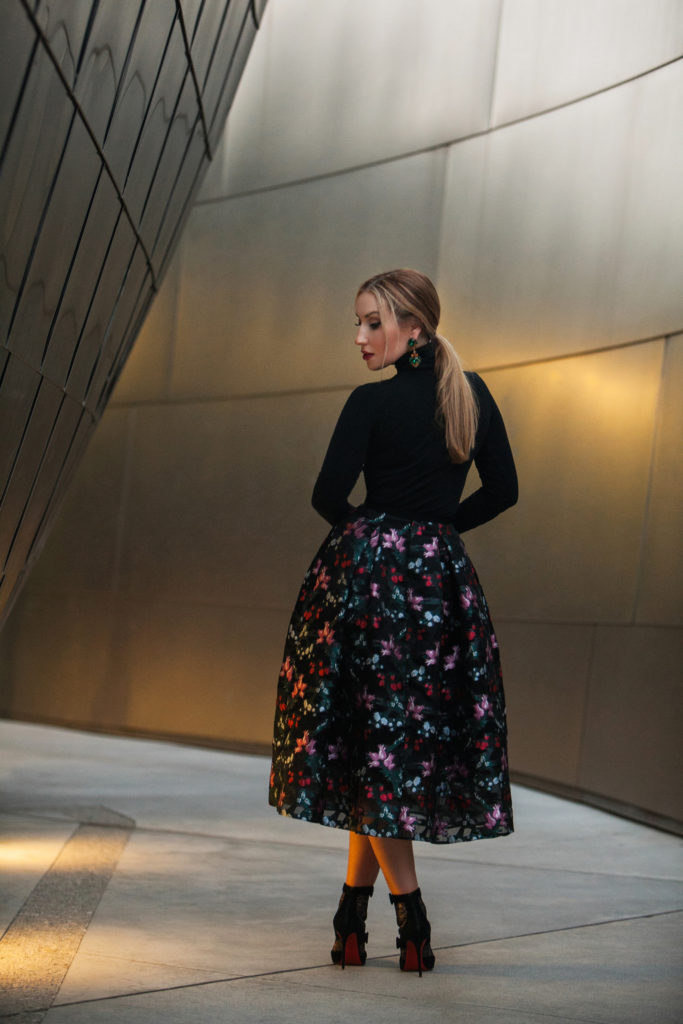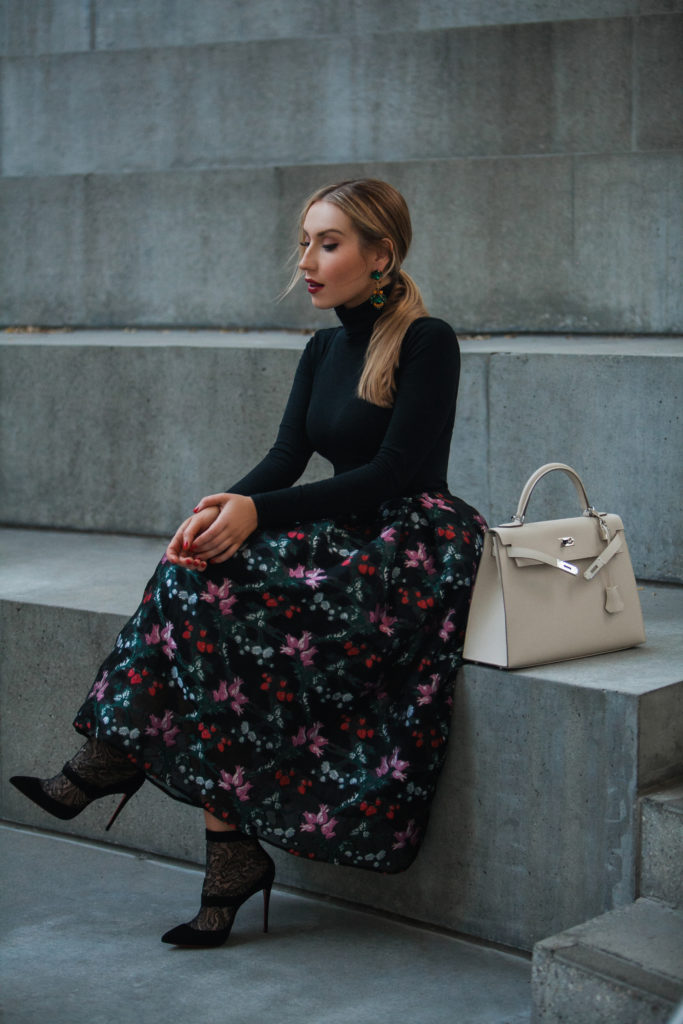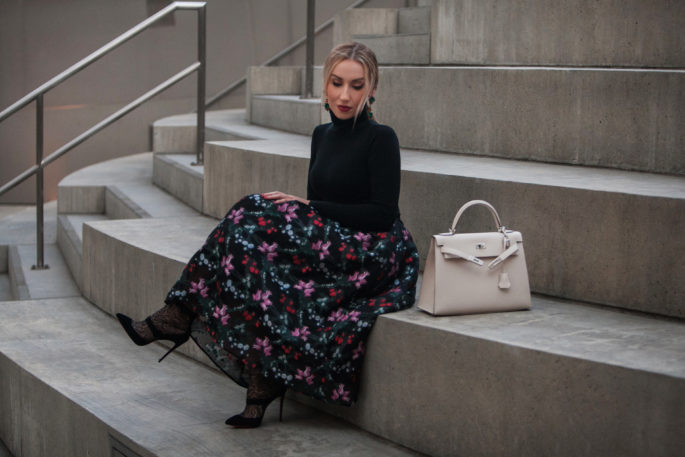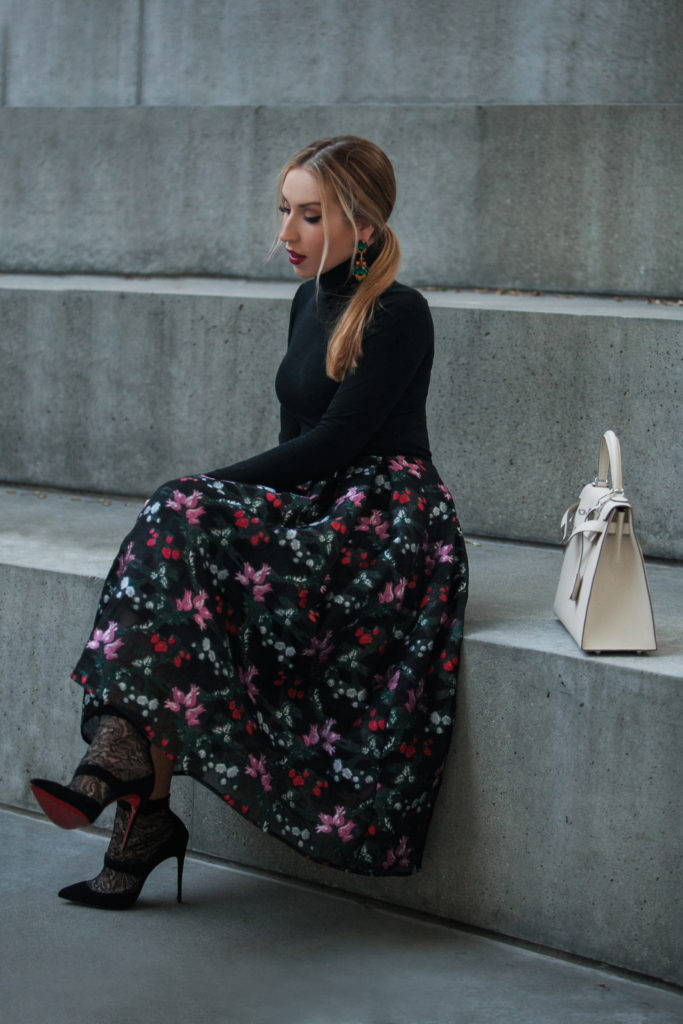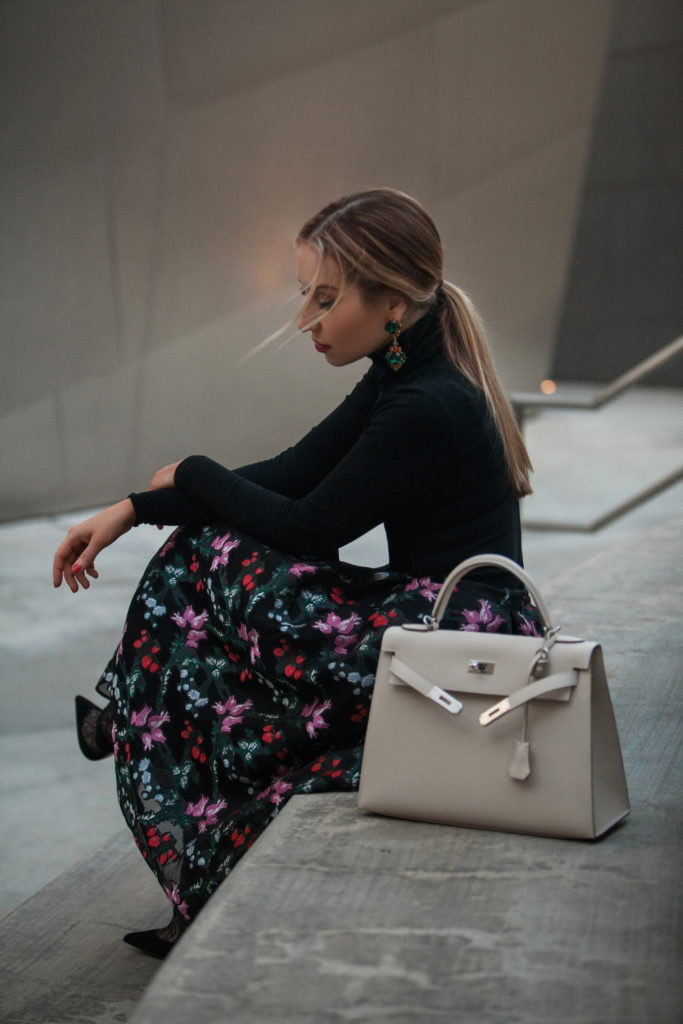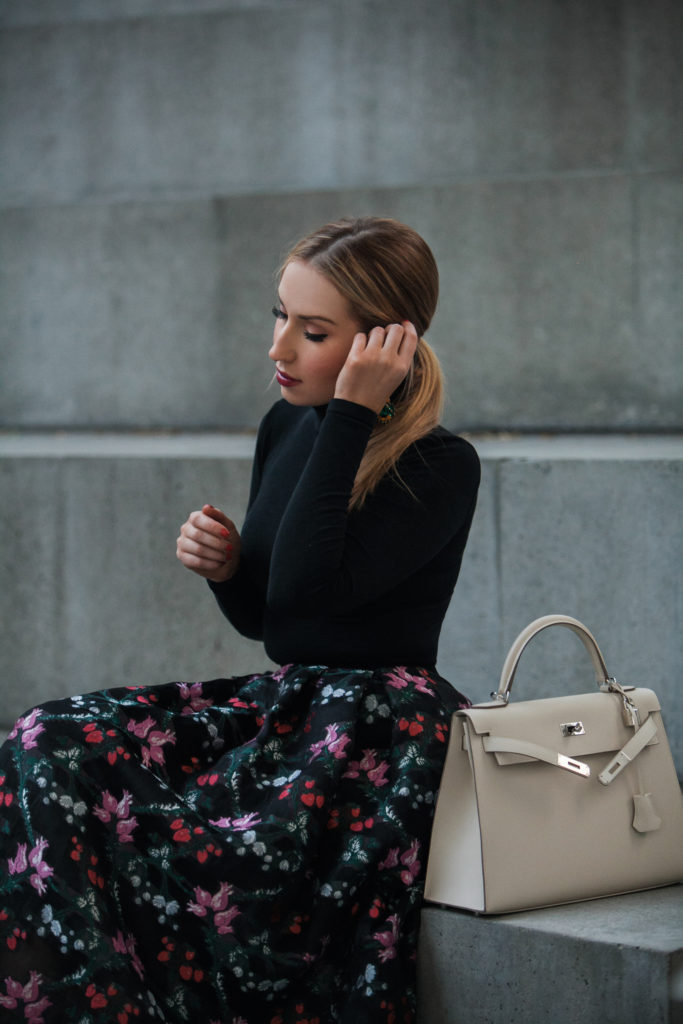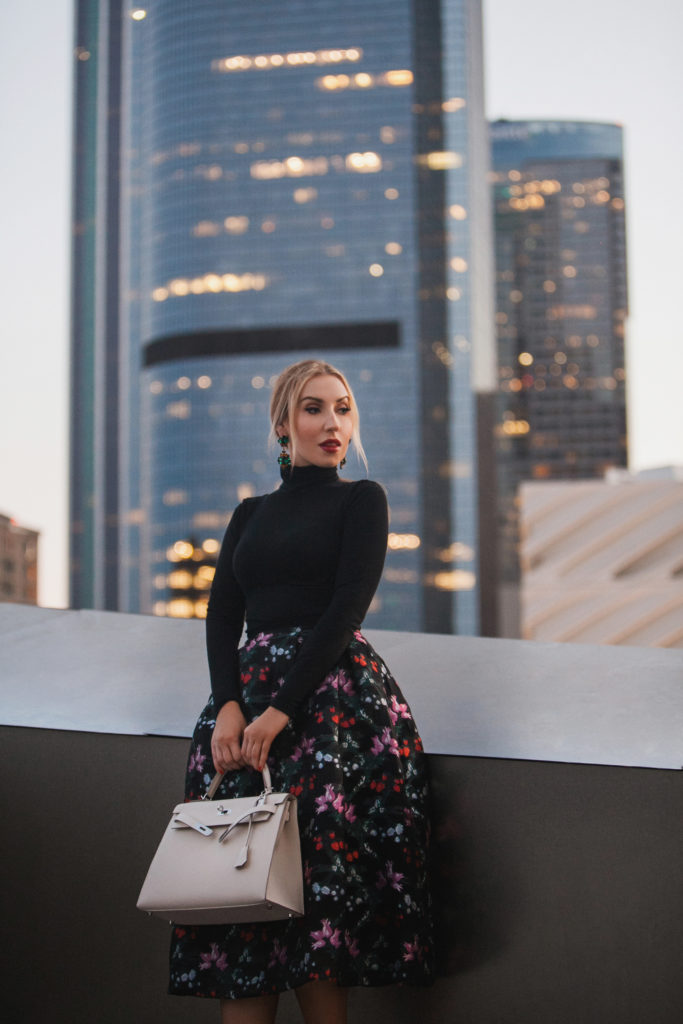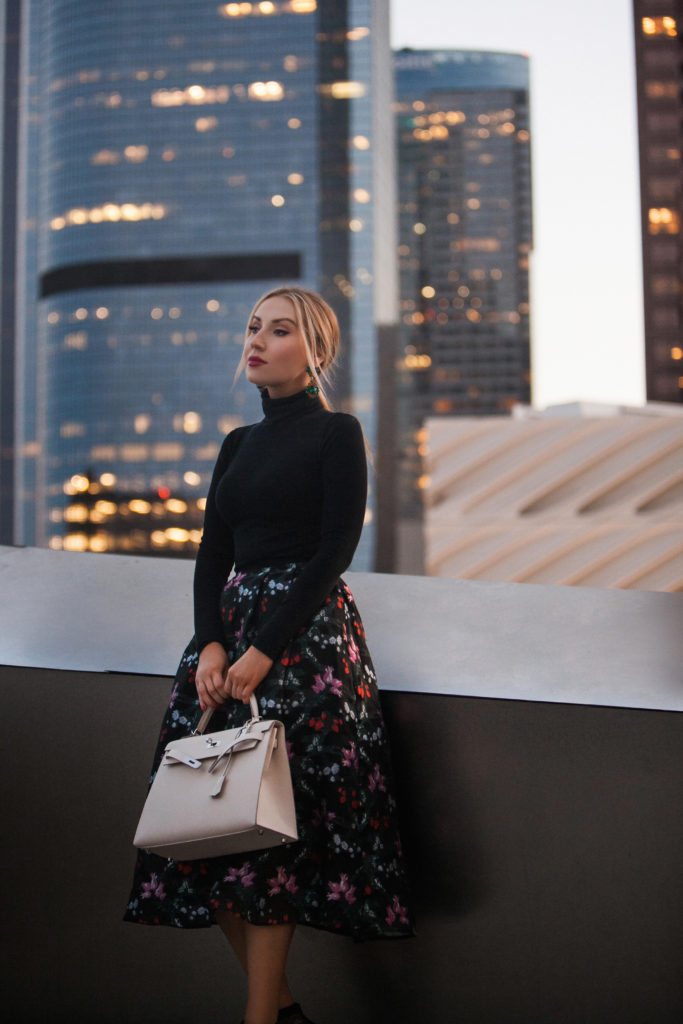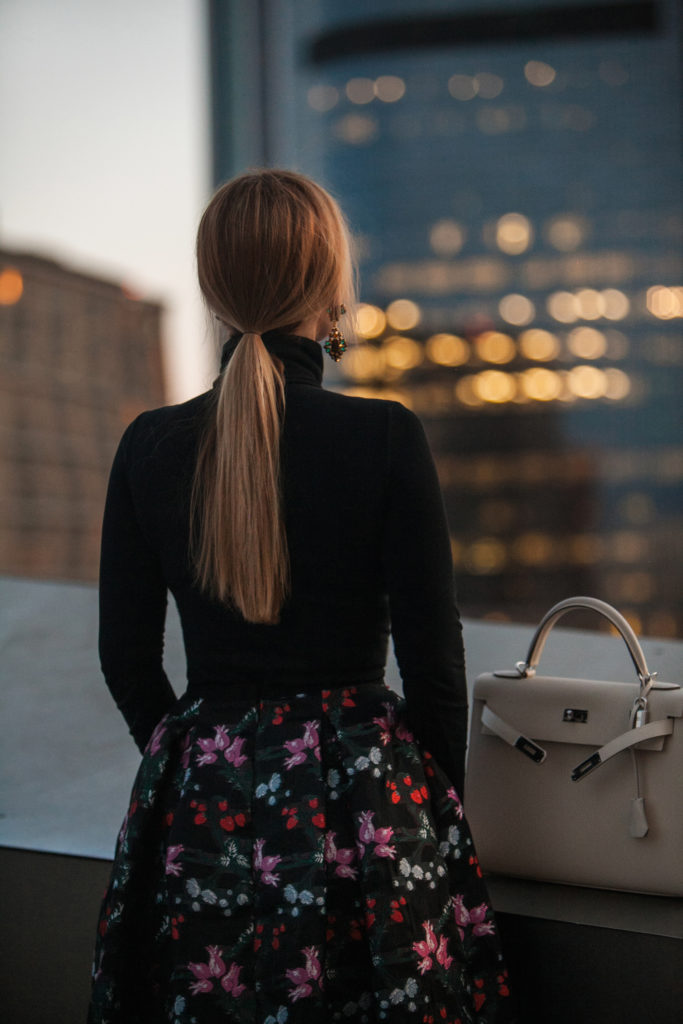 Skirt: Erdem similar 1 | 2 | 3
Bodysuit: Wolford 1 | 2 | 3 | 4
Boots: Christian Louboutin 1 | 2 also 3
Bag: Hermes
Lips: Chanel
One of my favorite layering pieces in cooler weather has always been a turtleneck. It perfectly works under jacket, as a sleeved basic shell with a lighter top or vest paired with a trousers or skirt. It is mostly utilized due to its sleek exterior and of course, for comfort.
For that matter, Wolford is one of my favorite brands when it comes to hosiery and basic layers. The last thing we like to feel is the itch or skin discomfort from direct contact with a fabric that doesn't feel that great as the day goes on. Wolford always feels like a second skin, helping even the utmost hosiery disliker to stay warm and look work or event appropriate.
Bodysuits have recently made a strong comeback by creating a streamlined silhouette allowing them to be worn both as a casual top option and dressy alternative. That's why turtleneck bodysuits are always a basic staple in my closet for when the temperatures drop, combining the benefits of both clothing pieces in one. 
Photography by Mila Zvereva