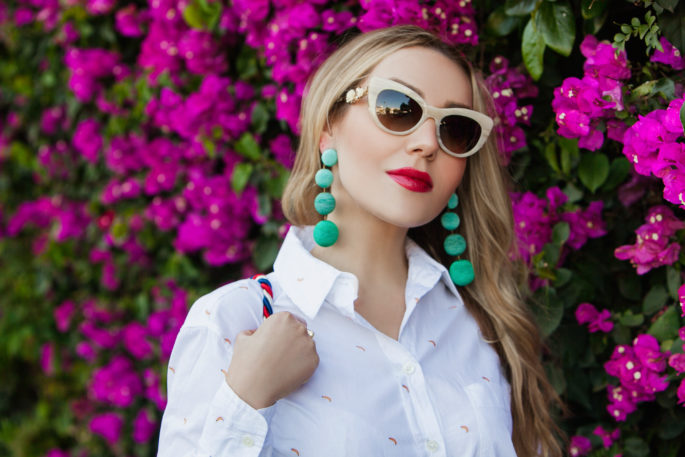 Les BonBon earrings by Rebecca De Ravenel were the epitome of summer for me: bubbly, bright and fun. Isn't that what we want our summer to feel like?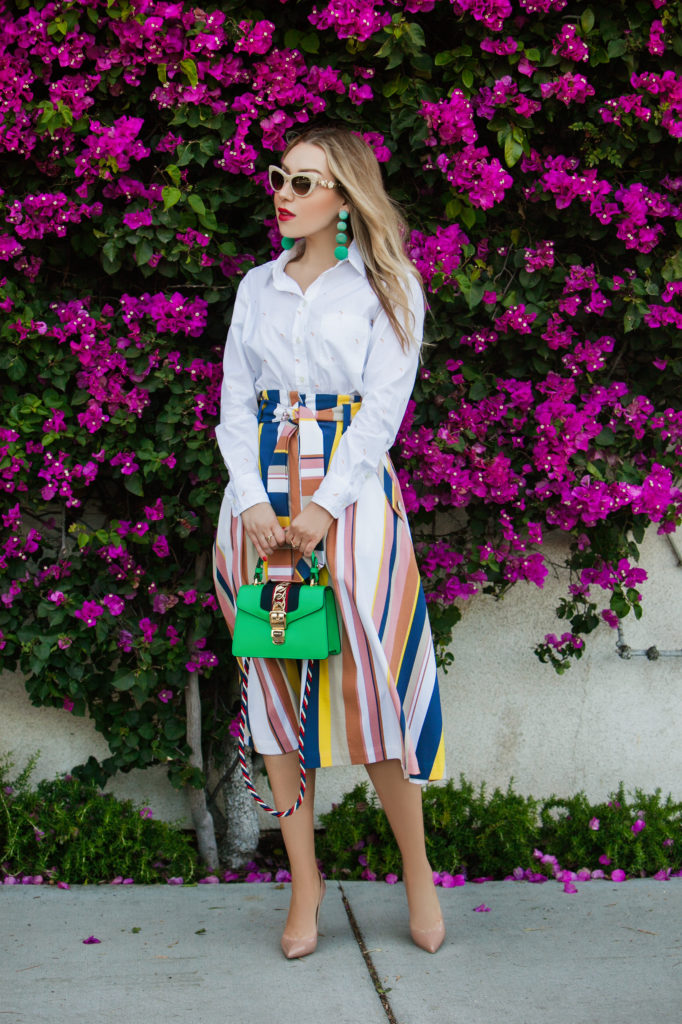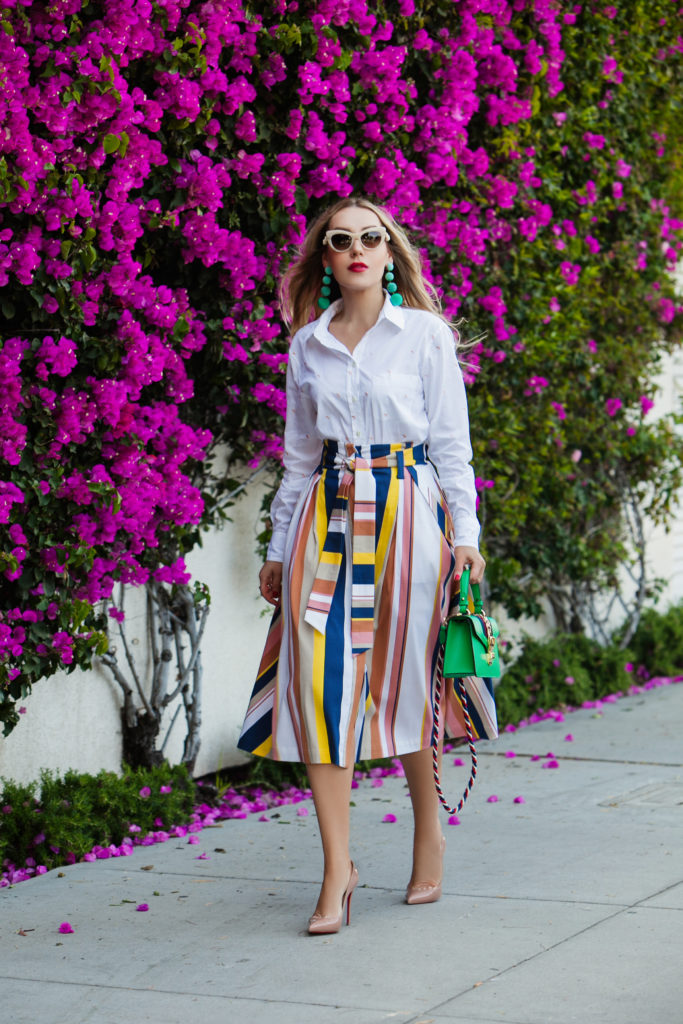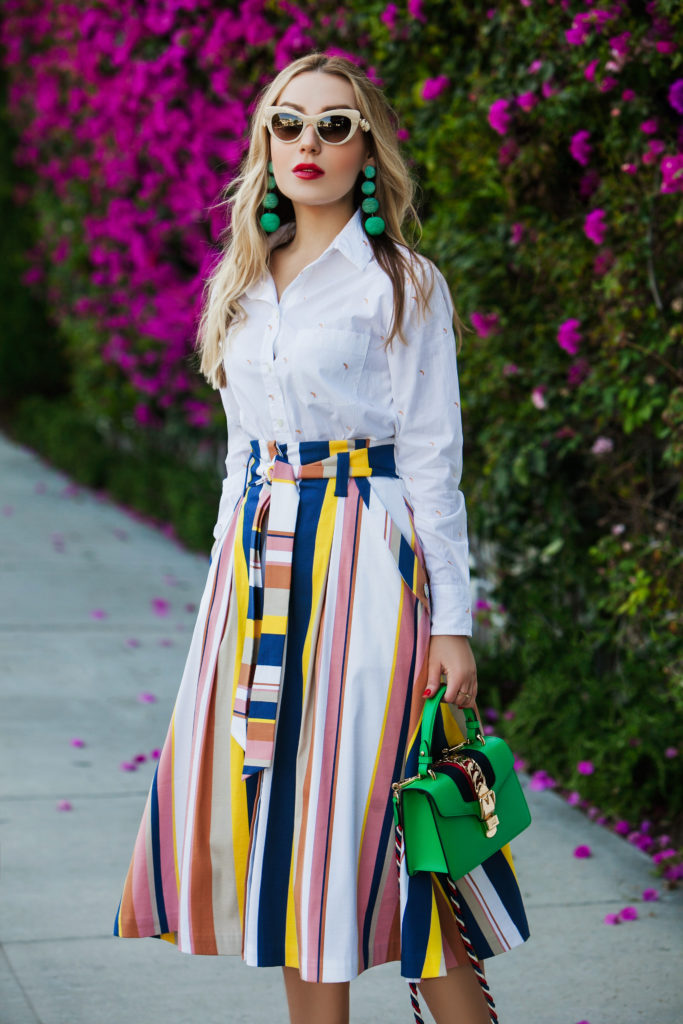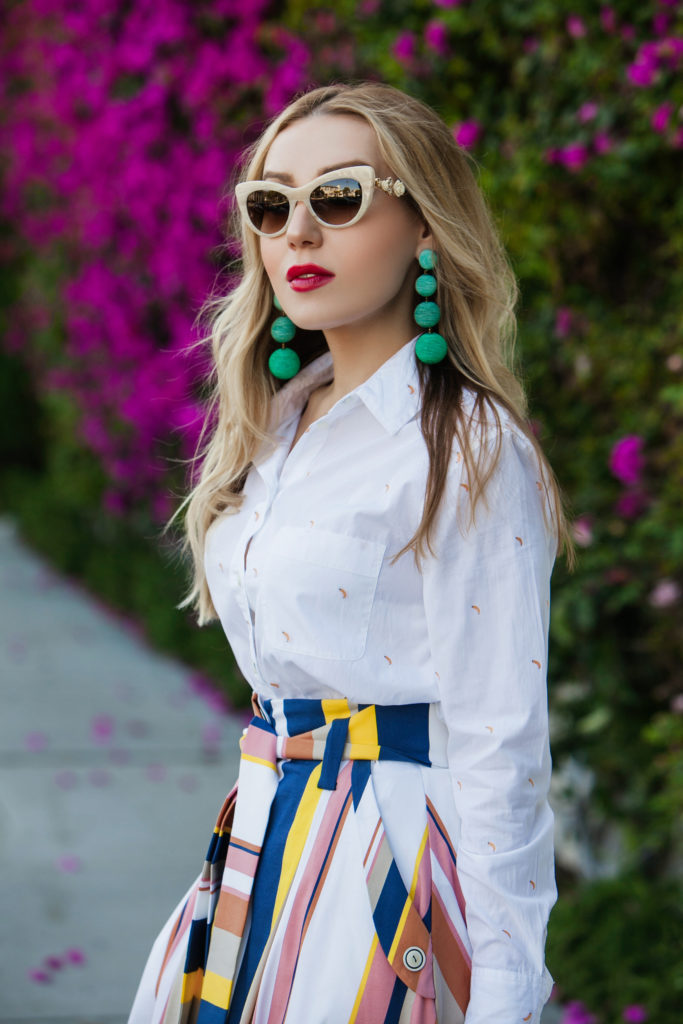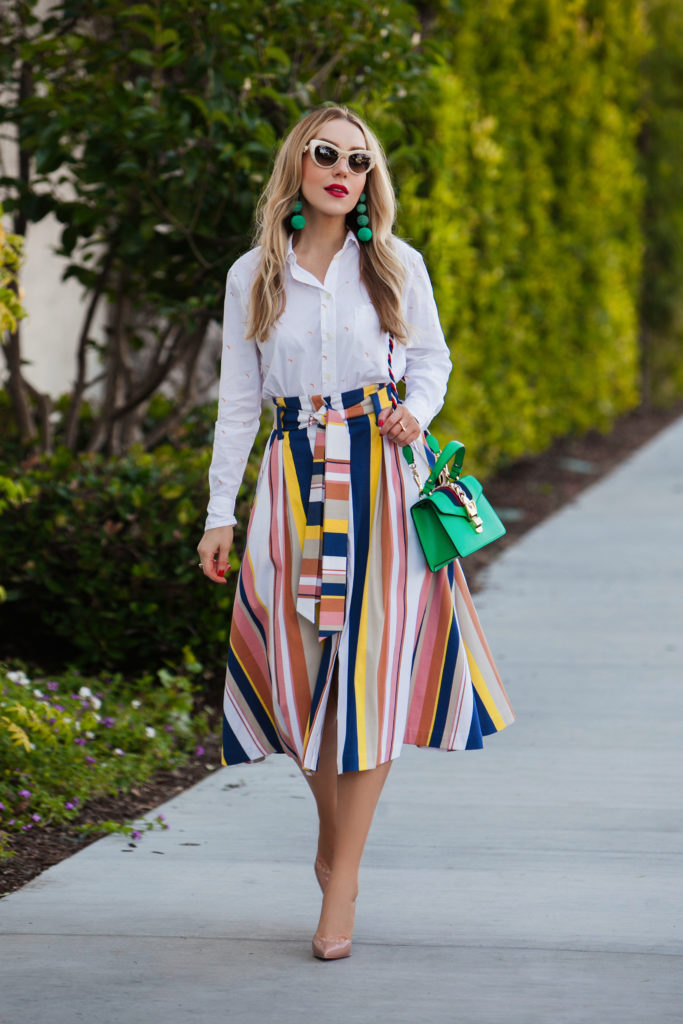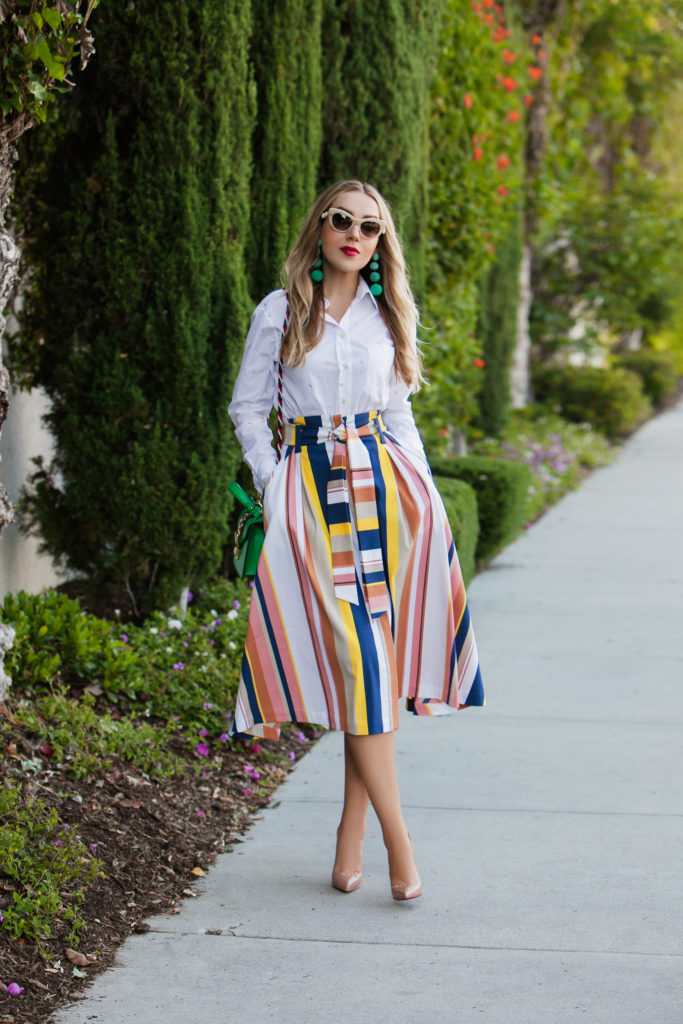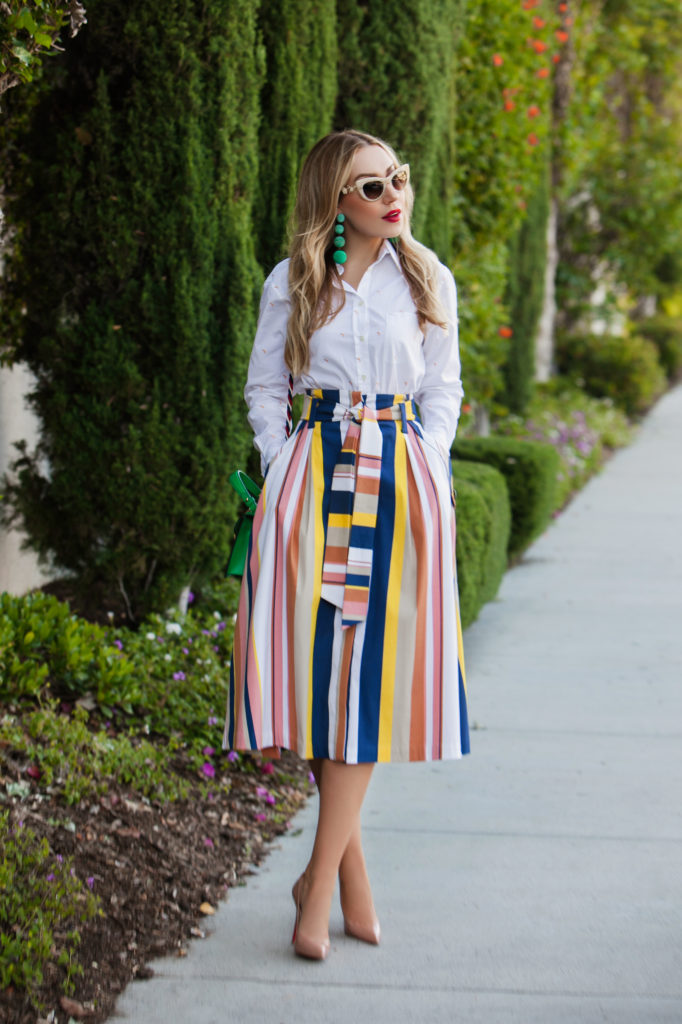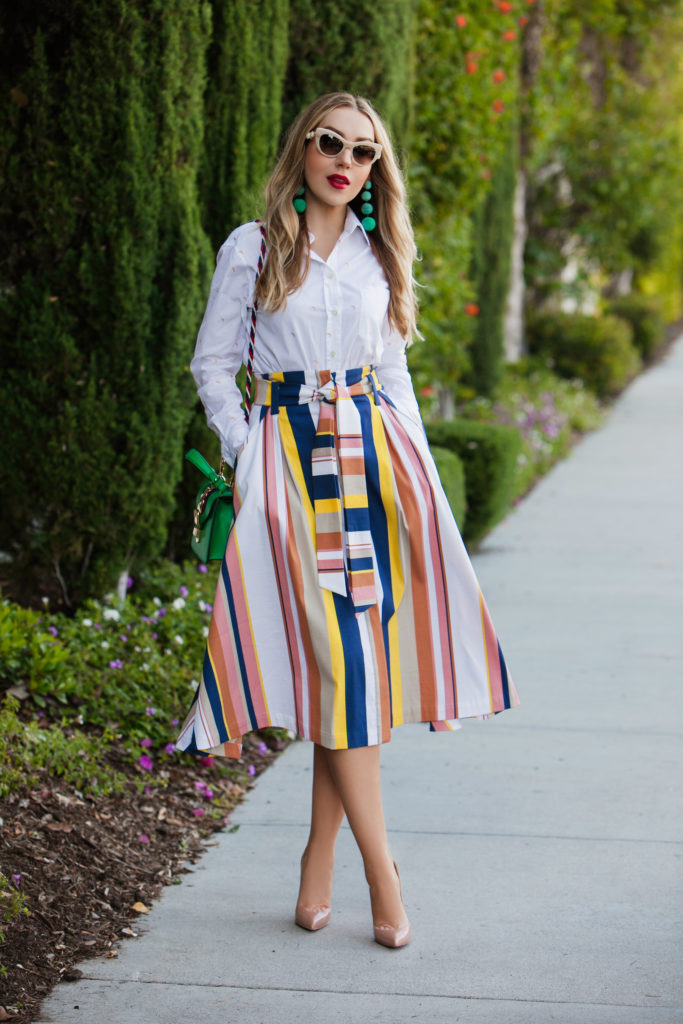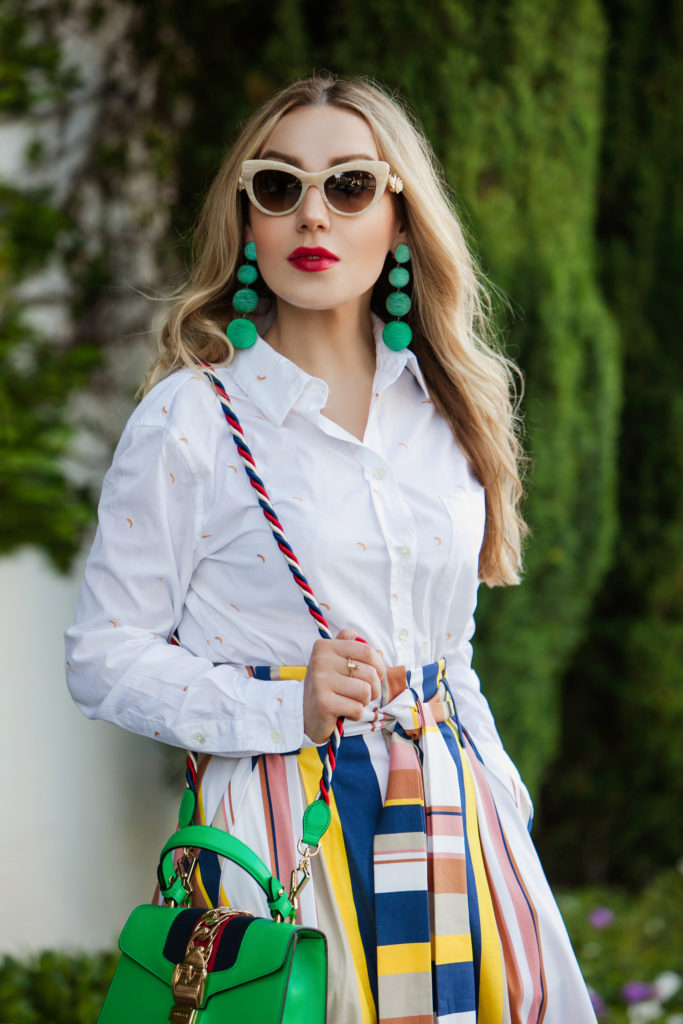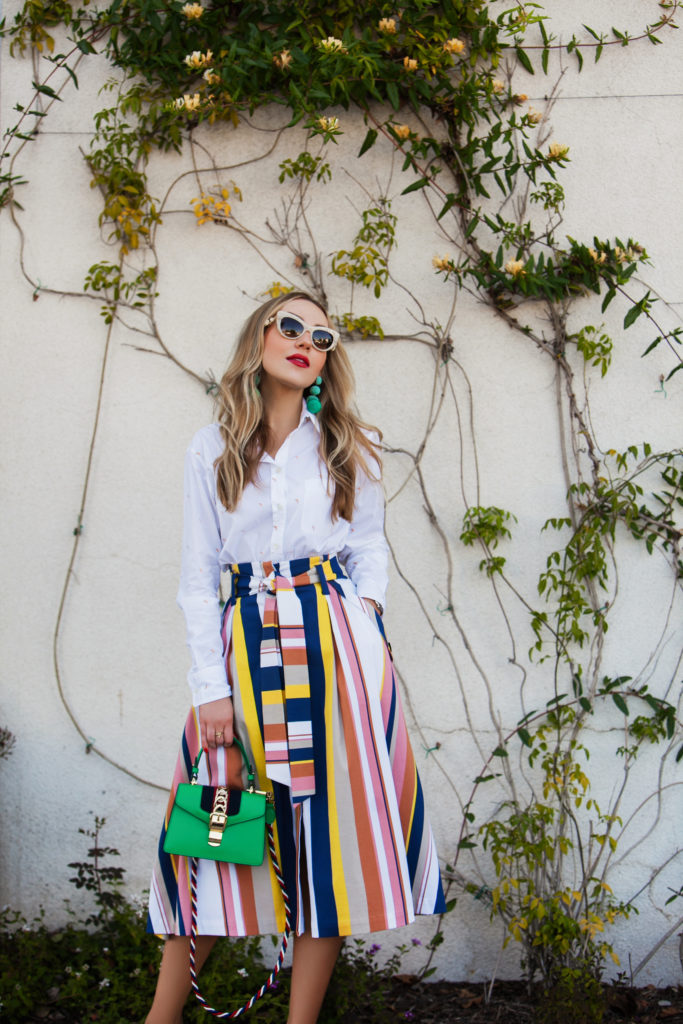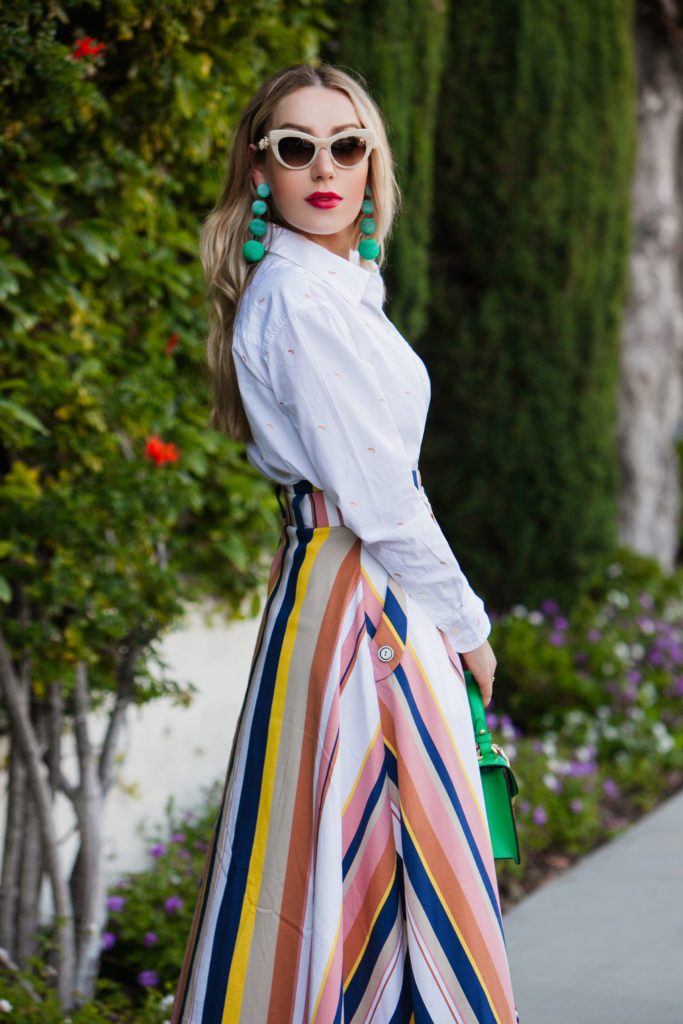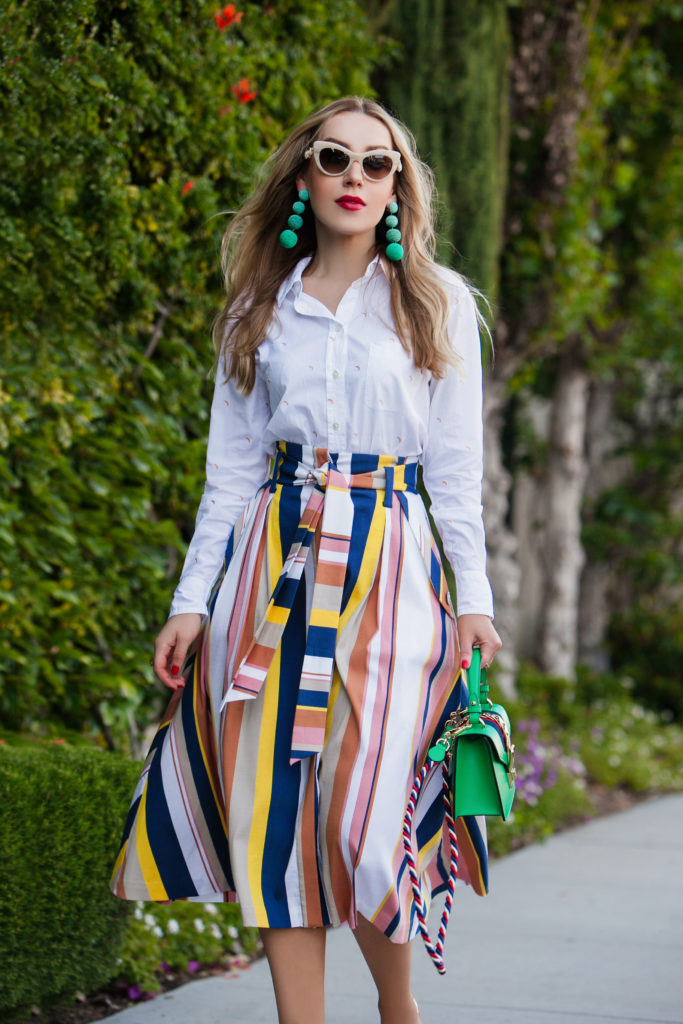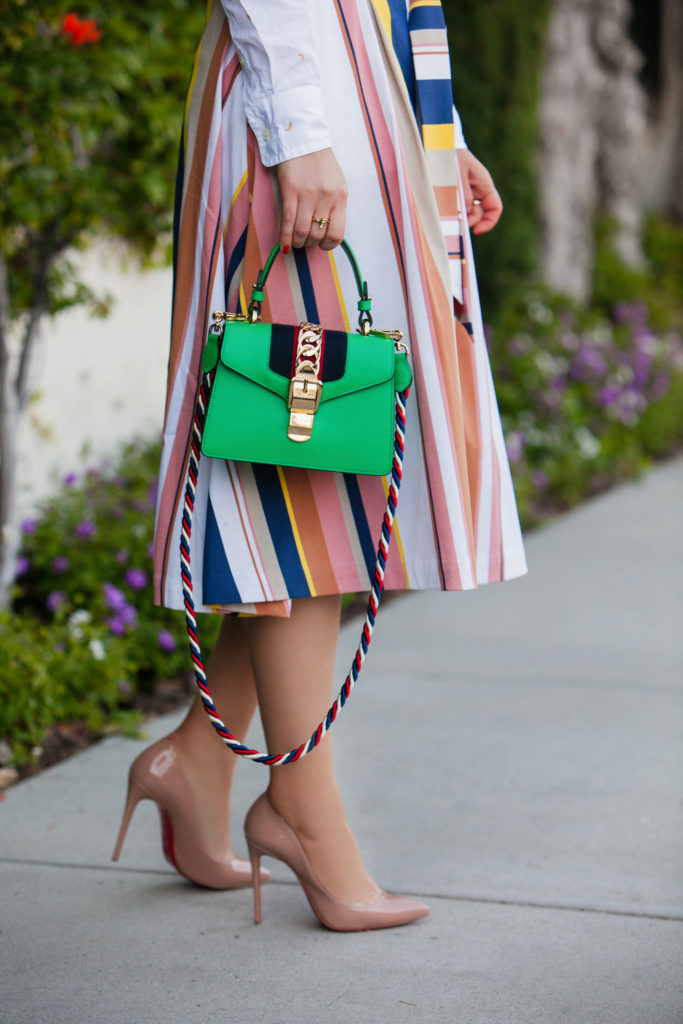 Skirt: Tanya Taylor 1 dress version 2 also like 3
Shirt: Equipment current favorites 1 | 2 | 3
Pumps: Christian Louboutin 1 | 2 | 3
Bag: Gucci 1 | 2
Earrings: Rebecca de Ravenel 1 | 2 | 3
Sunglasses: DOLCE & GABBANA 1 | 2 | 3
Lips: Chanel in 99 Pirate
Even those who tend to stay away from colors can spice up their look with the neutral versions in gold, white or black.
On a sadder note it's almost mid-August and summer has already passed more than half its time, and that just feels so bizarre to me. I always happen to travel for vacation in June and July and have the biggest FOMO when leaving LA, since summertime in SoCal is quite beautiful and the weather is so amazing. But unfortunately for Europe it's the only time when it's warm enough if you want to plan a European summer trip on the beach or in the city. So, I am trying to enjoy the rest of August in Lalaland, catching up on what the city has to offer and with the people I haven't seen since the beginning of the summer due to everyone's travels.
It's sort of continuing vacation mode but in my home city, which is just the best! So enjoy the rest of August and try to get the most of what's left of this summer. Believe me, it will be over before we know it!
Photography by Mila Zvereva
SaveSave
SaveSave
SaveSave
SaveSave
SaveSave
SaveSave
SaveSave
SaveSave