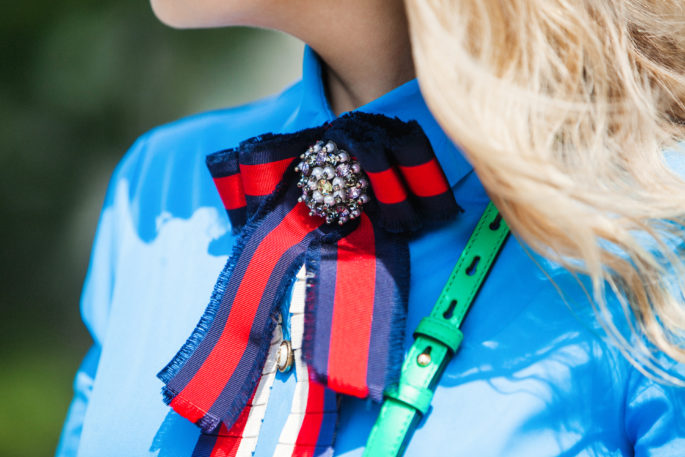 When it comes to the details, bows are definitely a favorite of mine. Dainty, oversized, classic or edgy as they come, they have a place to be in elevating our looks on daily basis.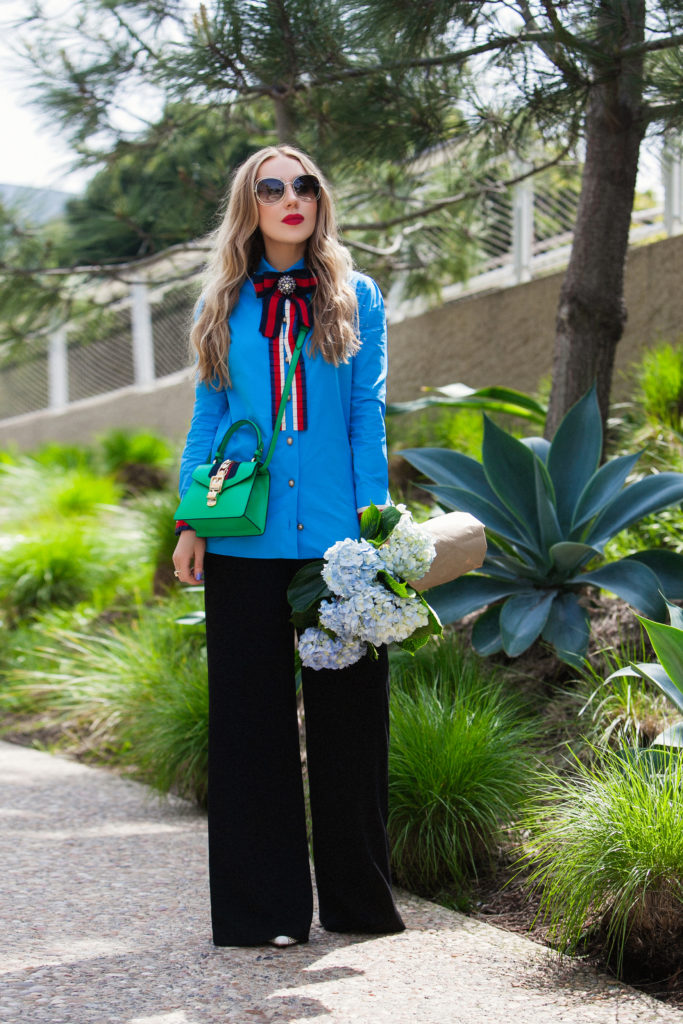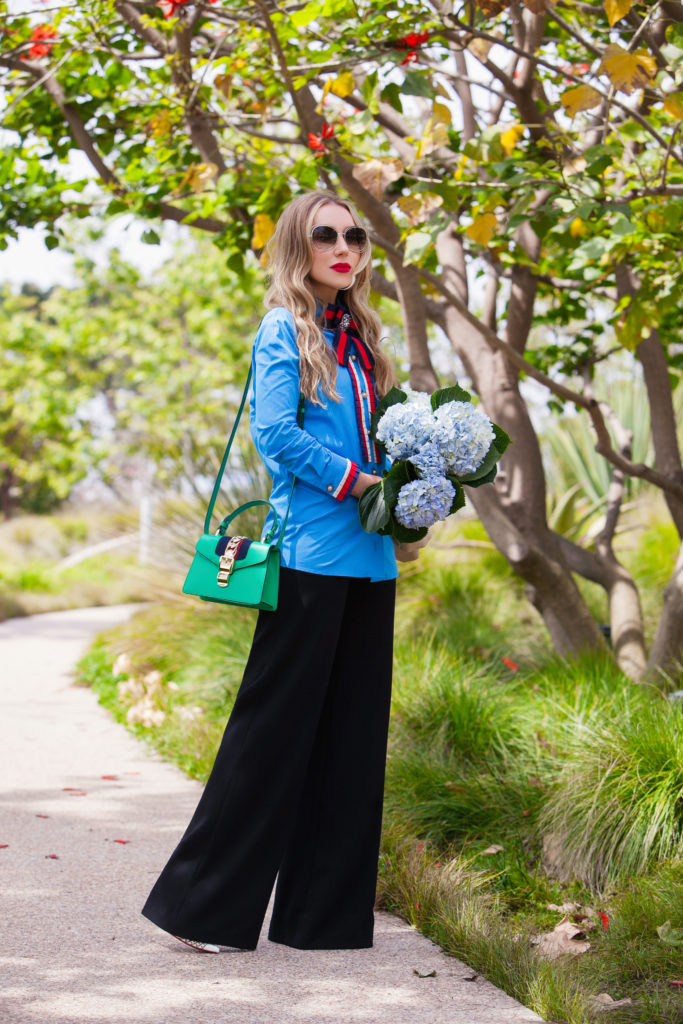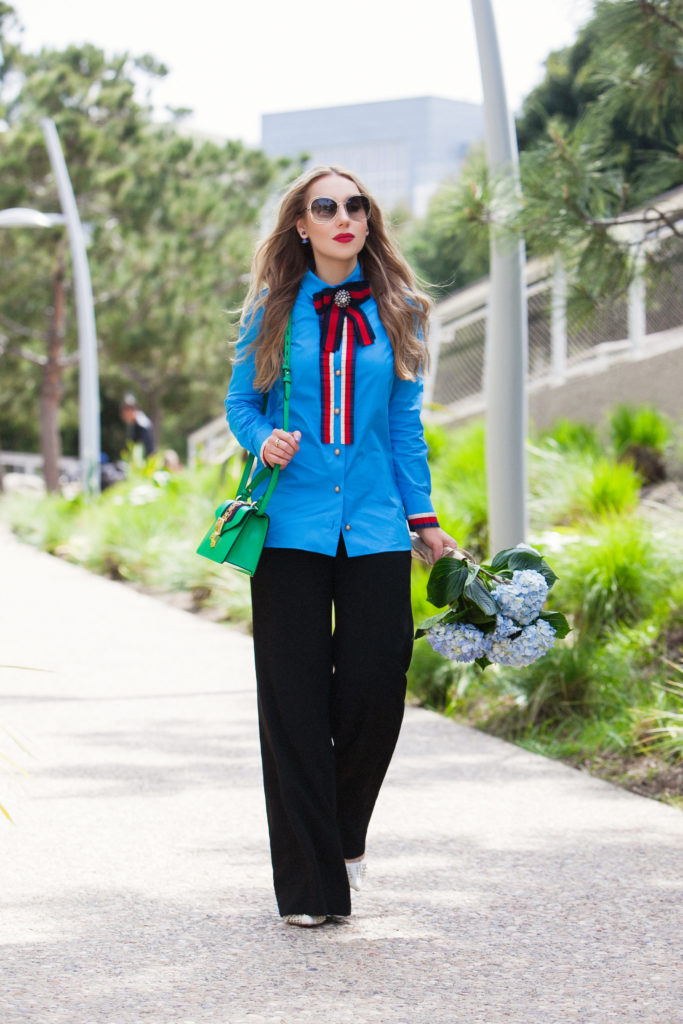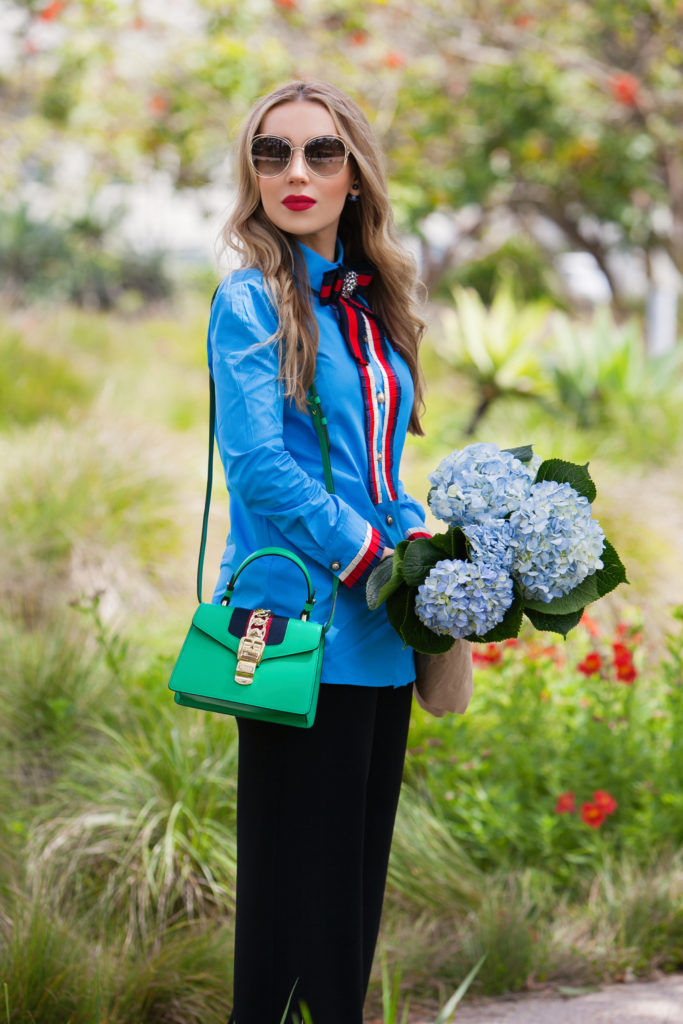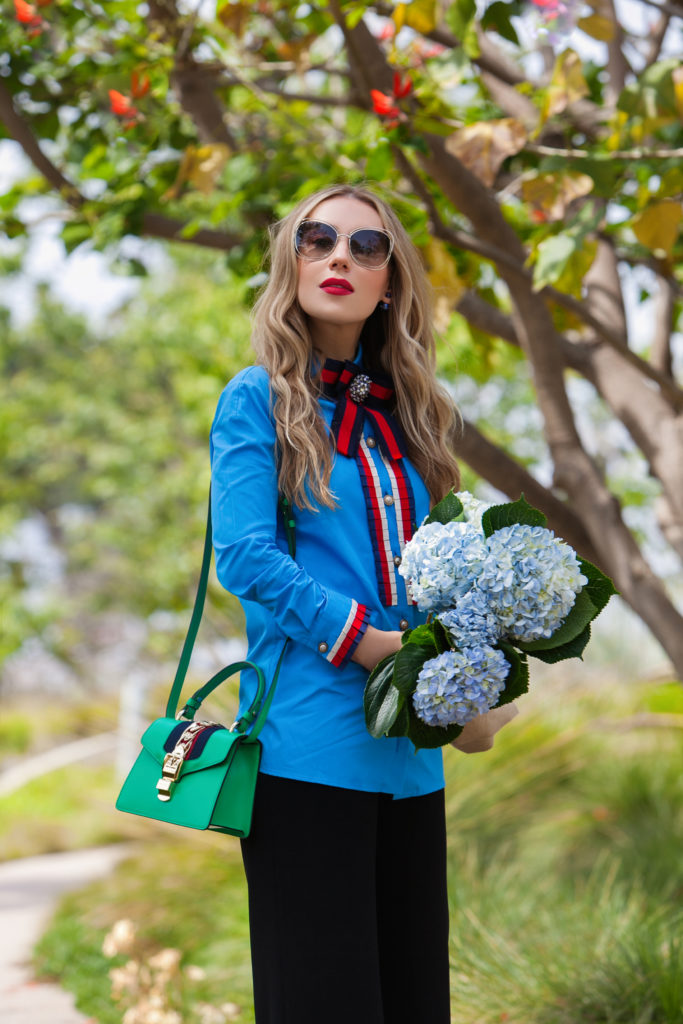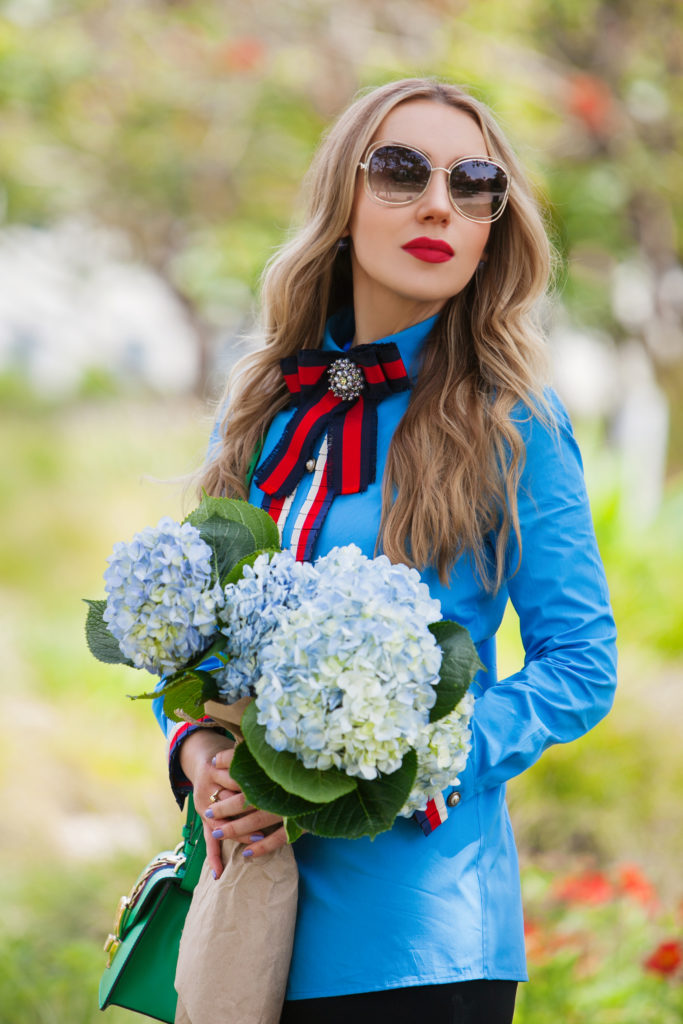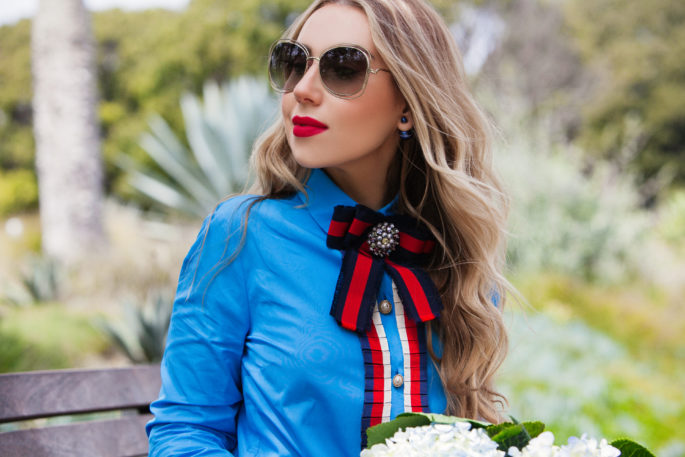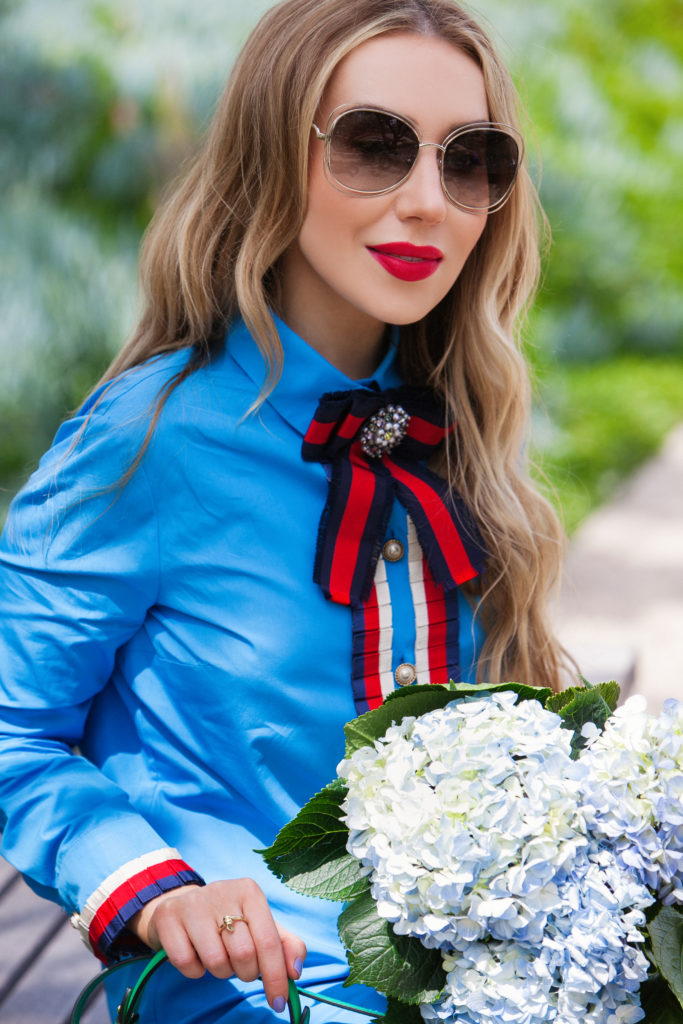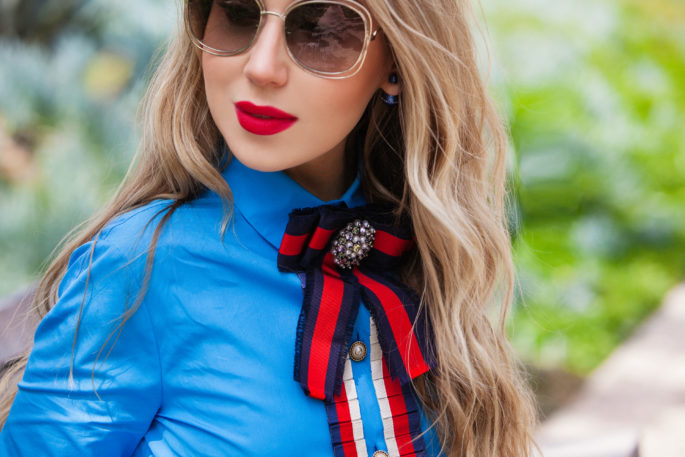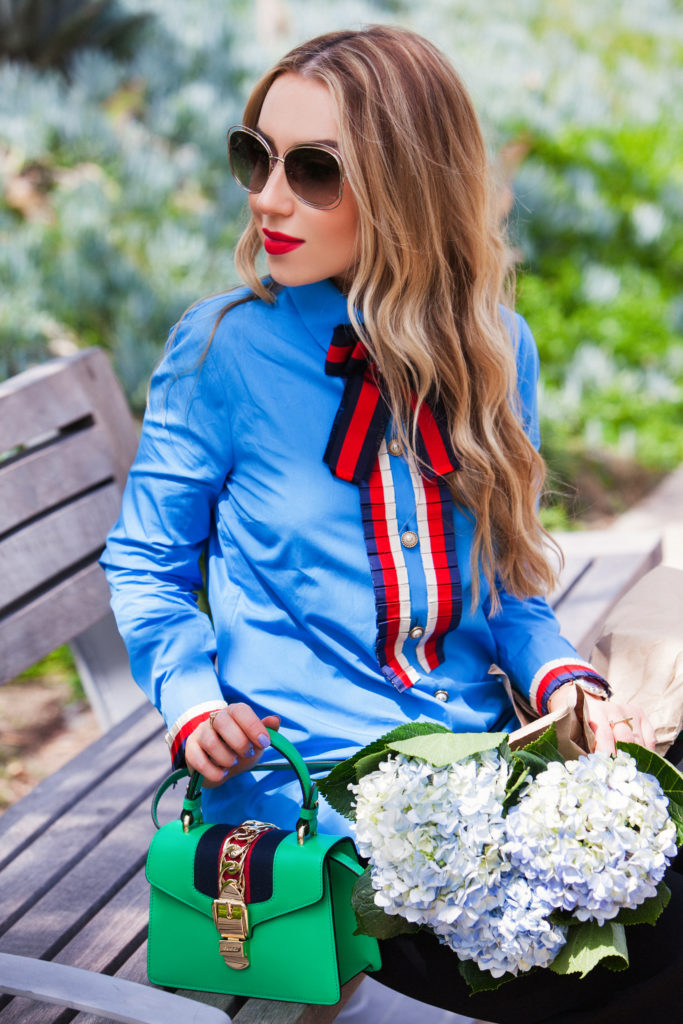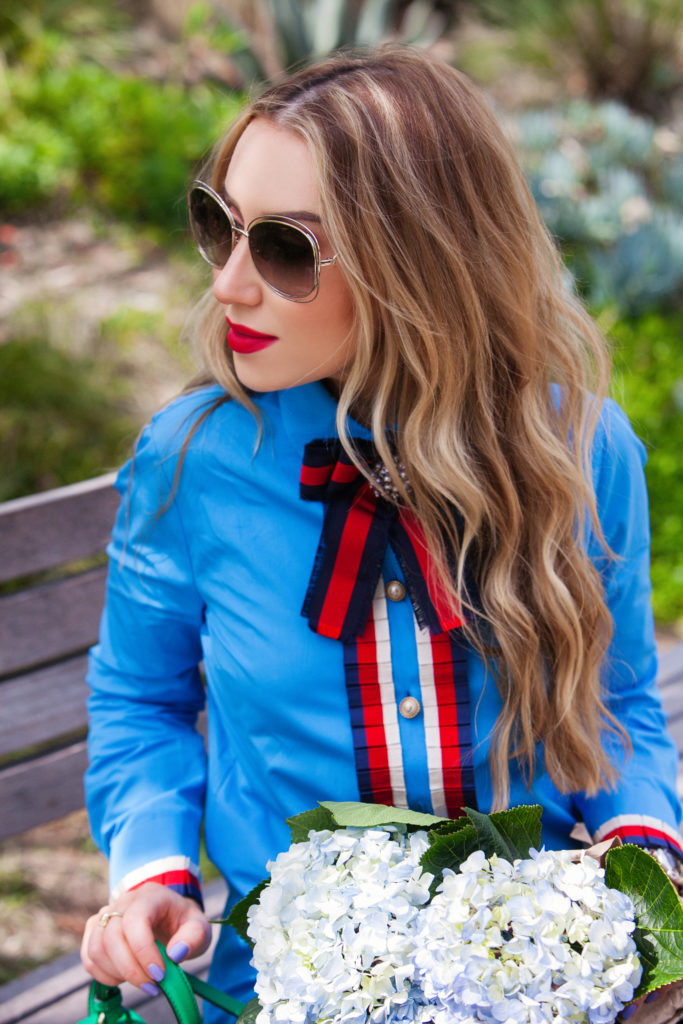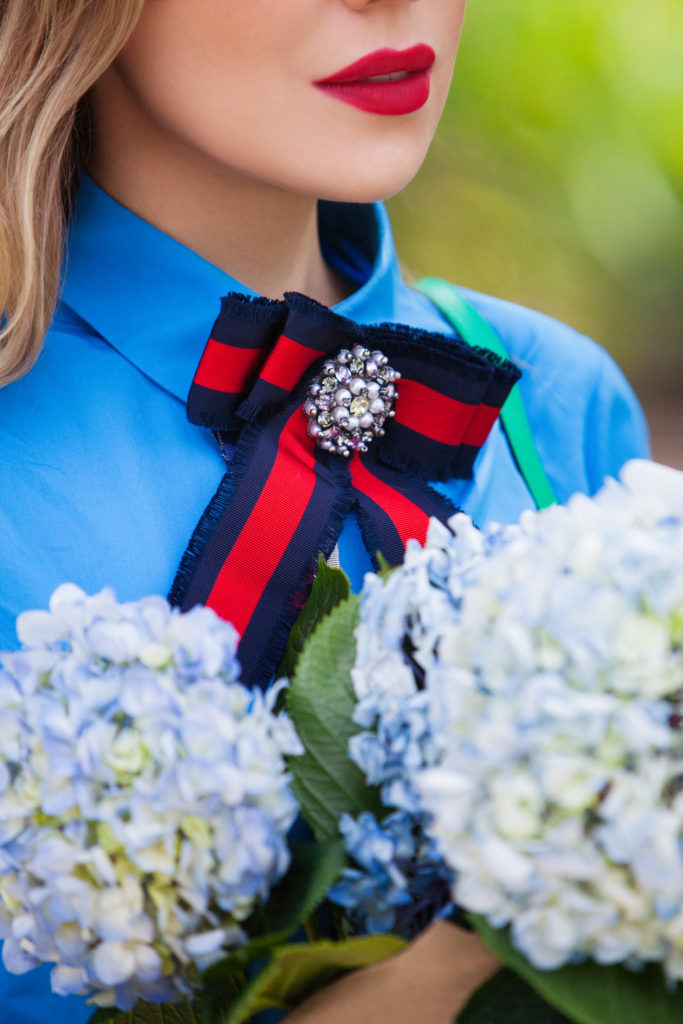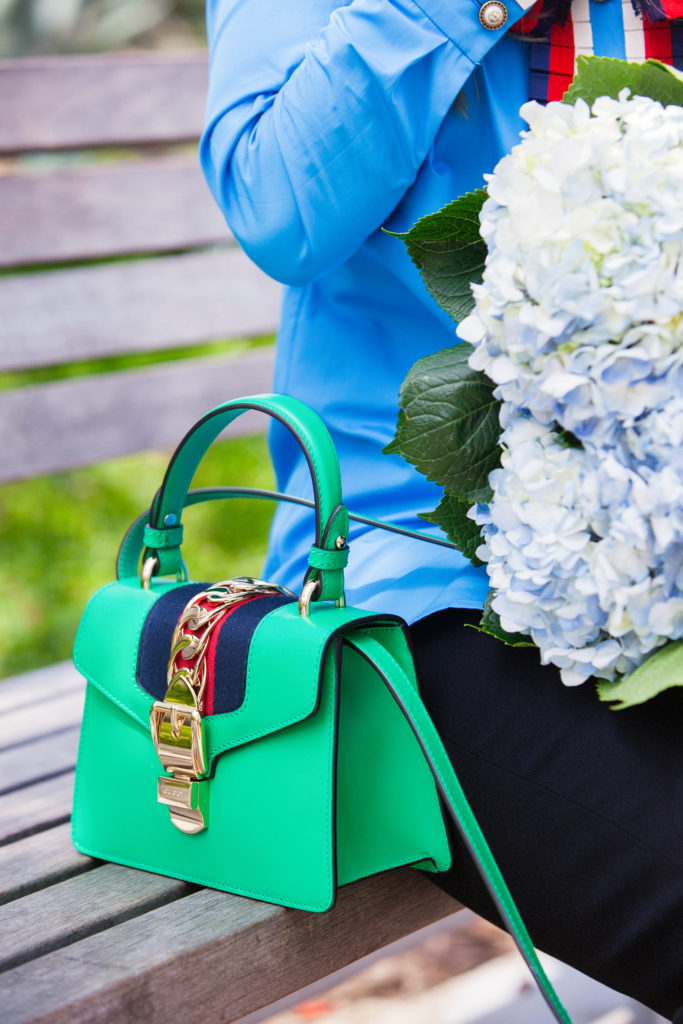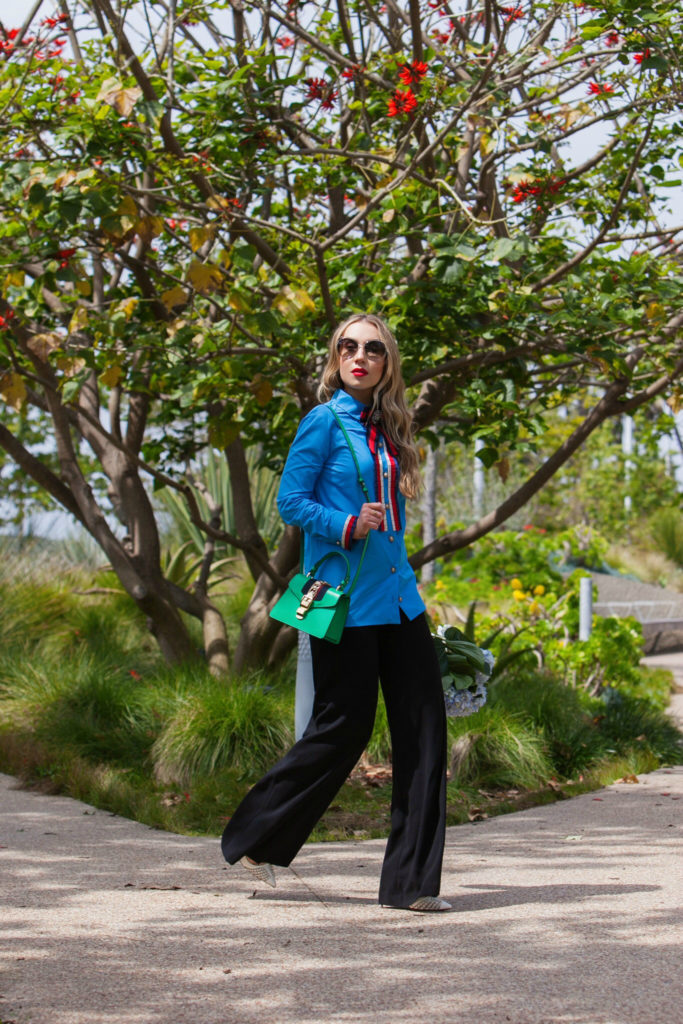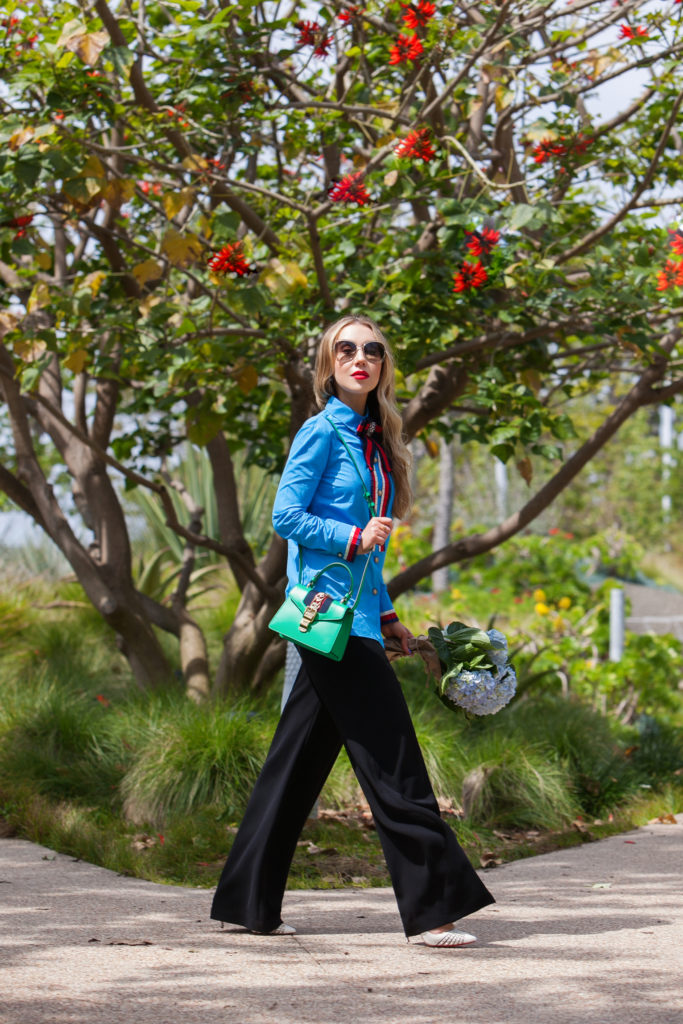 Shirt: Gucci 1 | 2 also like 3
Pants: Zara also 1 | 2 | 3
Pumps: Christian Louboutin similar 1
Bag: Gucci 1 | 2
Sunglasses: Chloe 1 | 2 | 3 | 4
Lips: MAC in Ruby Woo
The element can be attached or incorporated in so many ways or in various places to style it: garments, lingerie, bags, hats, shoes, jewelry you name it – designers have tried it all. The beauty of it is that it can add a touch of romance or prepiness to the simplest look, or a bit of edge or even punk feel in oversized sizes or shapes. The charm is in the variety of ways to utilize bow detail to fit the vast majority of tastes and styles.
The beauty of this particular Gucci button down shirt is that the bow is detachable and has a pin which gives you room to play with it and enjoy wearing so many more ways.
Do you find bows appealing and how do they fit or enhance your personal style?
Photography by Mila Zvereva