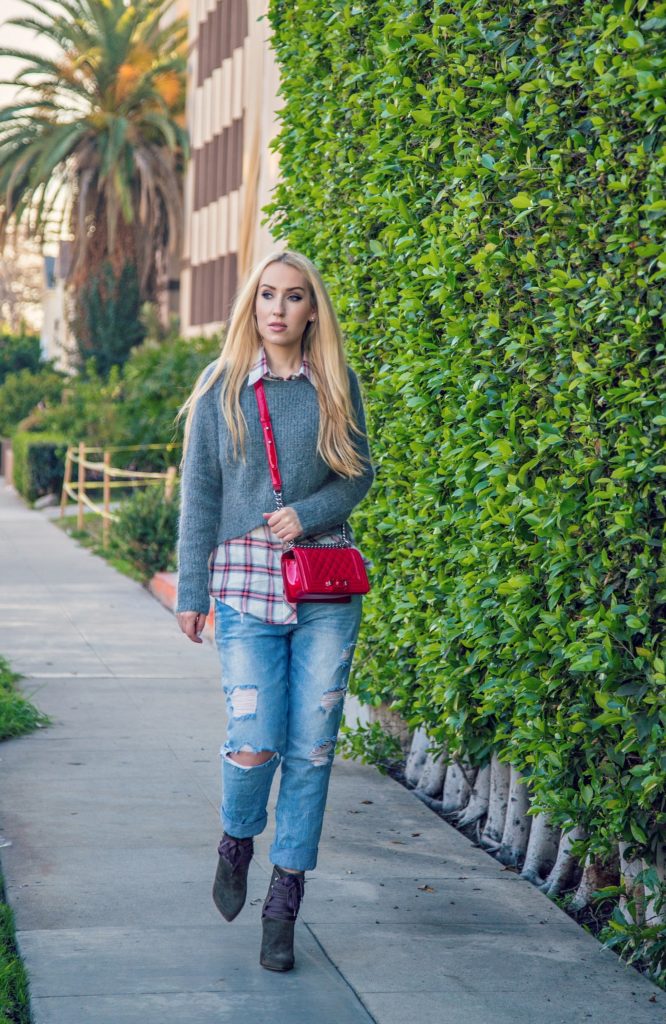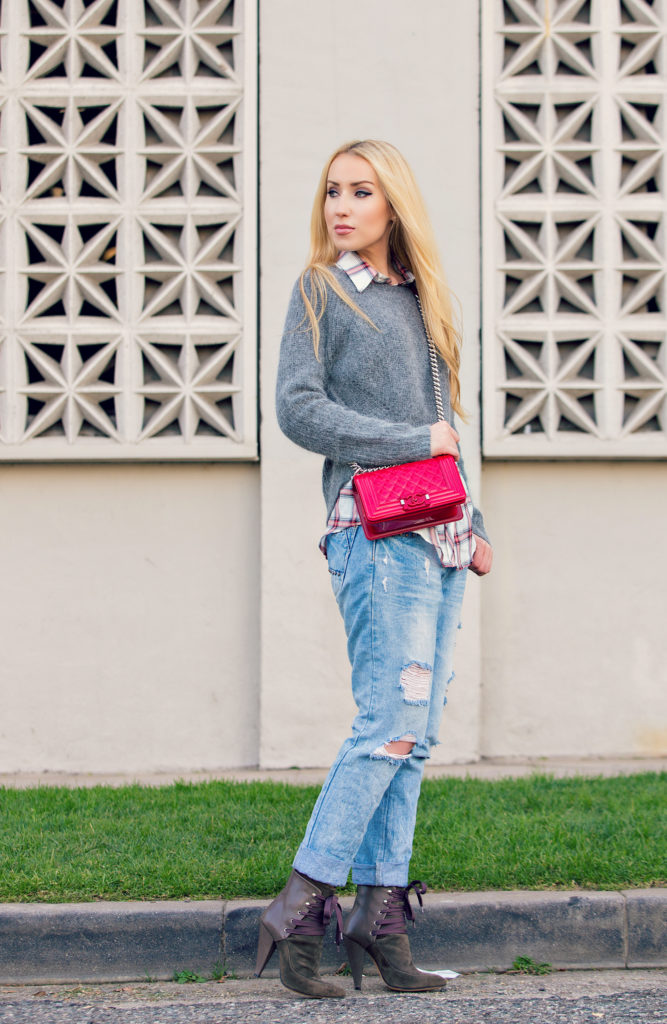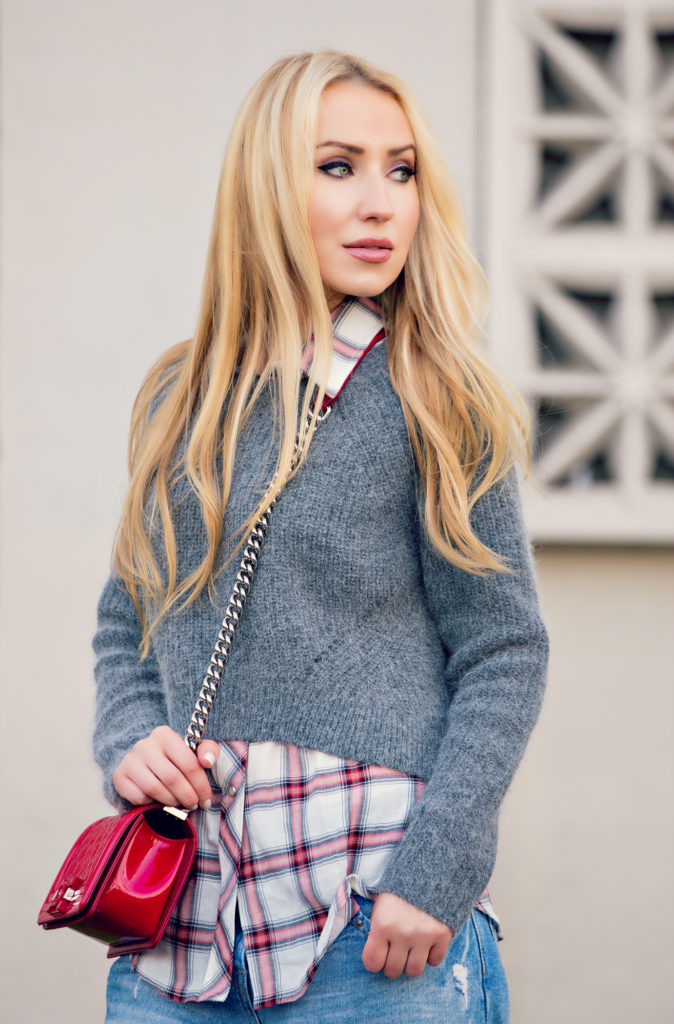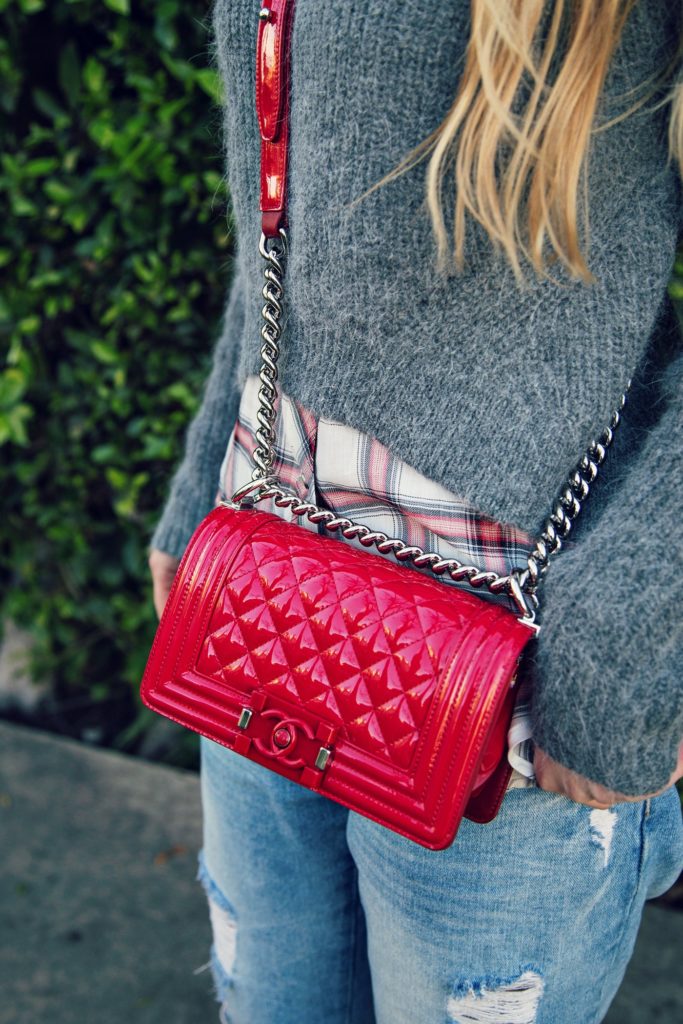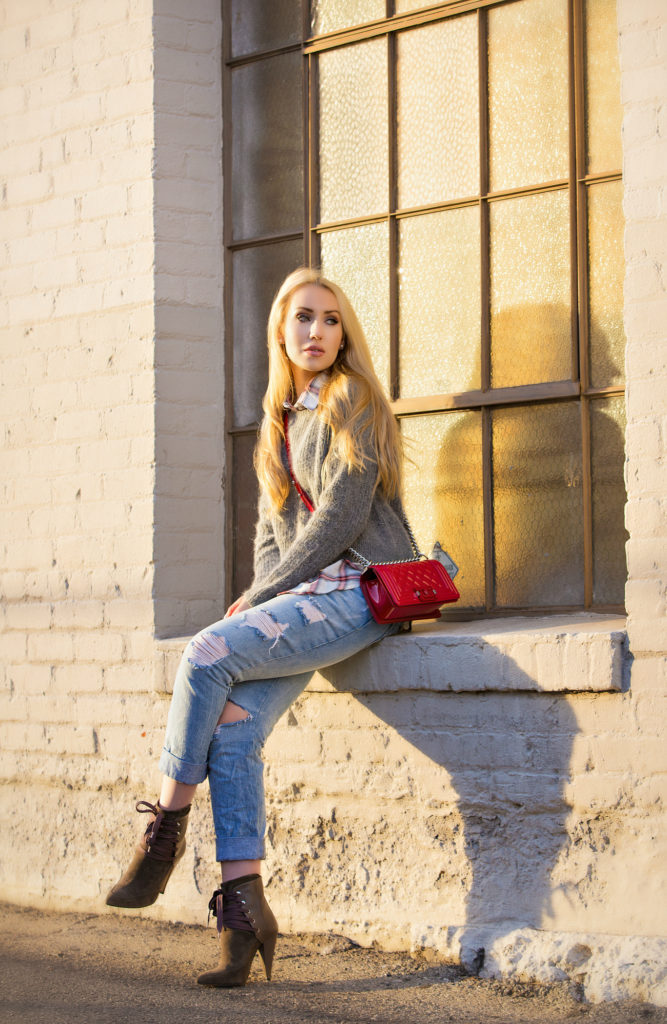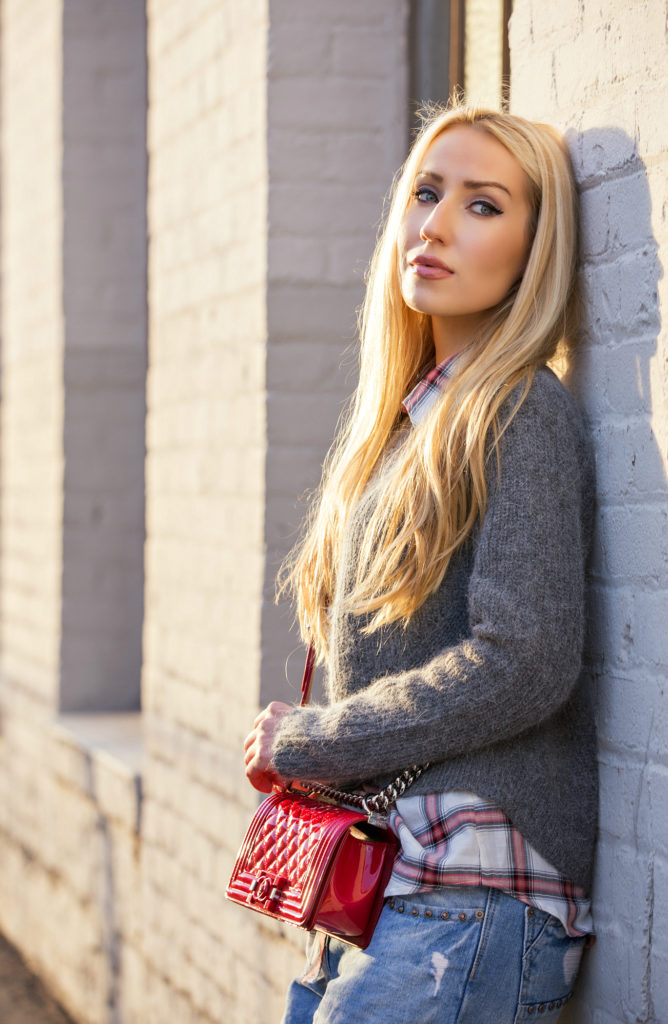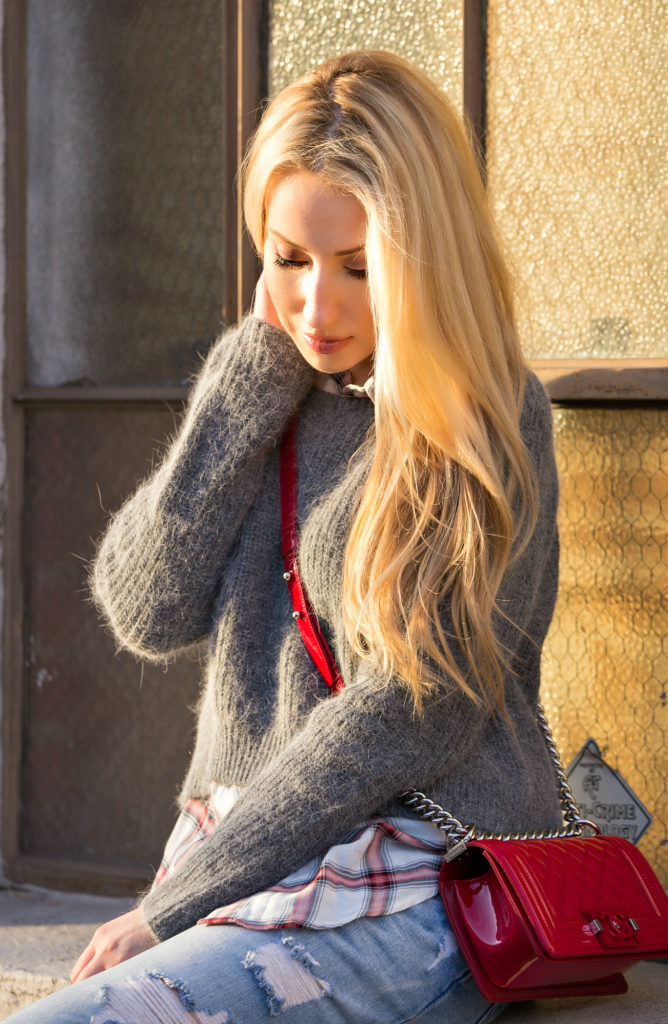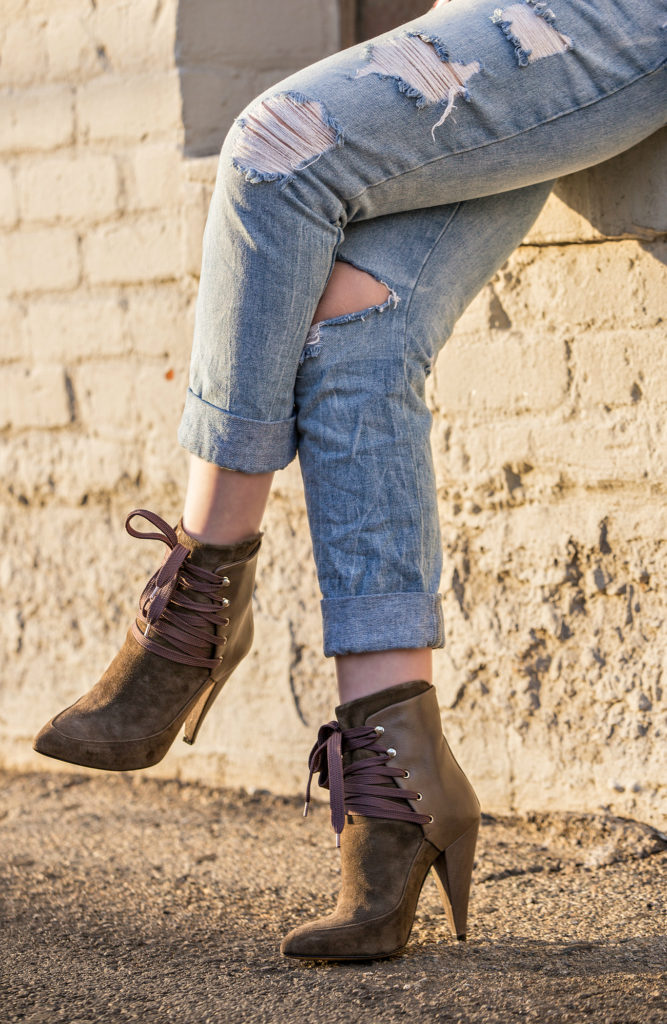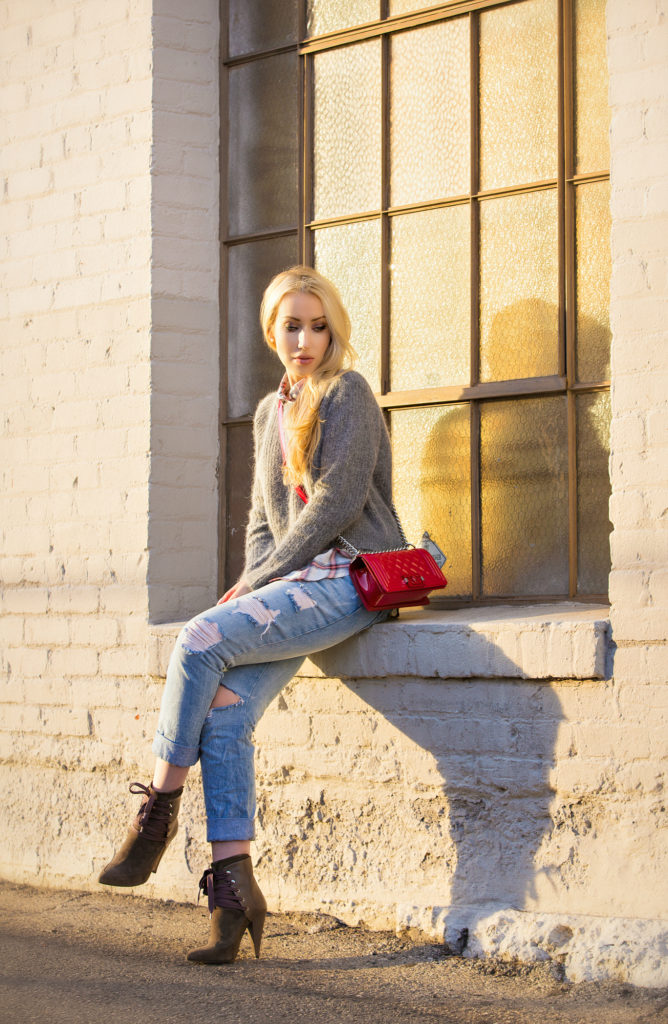 Boyfriend Jeans: Zara (similar) 1 | 2 | 3
Jumper and Shirt Combo: Maje (similar) 1 | 2 | 3
Bag: Chanel (similar red bags with chain detail) 1 | 2 | 3
Boots: IRO 1 | 2 | 3
Lips: CLINIQUE Chubby Stick Lip Balm and Clarins Colour Quench Lip Balm
This Chanel "Boy" bag was the latest treat I brought back with me from this last trip to Paris. Until recently, I was that person who just wasn't into this whole "Boy" Bag craze that started a few years ago. 
For me, Chanel was always about a classic, timeless shape and silhouette.  So this Boy bag always seemed foreign to me, like a little hip intruder or a "wanna be".
But this last time in Paris, when I saw this little "Boy" in the store display something about it just called my name.  It was the perfect size bag in a classic, beautiful red color and patent leather finish – which I love! But also, the whole look of the bag was just whimsical and carefree at the same time.  It just so happened that this "Boy" stole my heart and I had to bring him home with me! 

Photography by Janice Reinold of Chasing Hiromi Photography