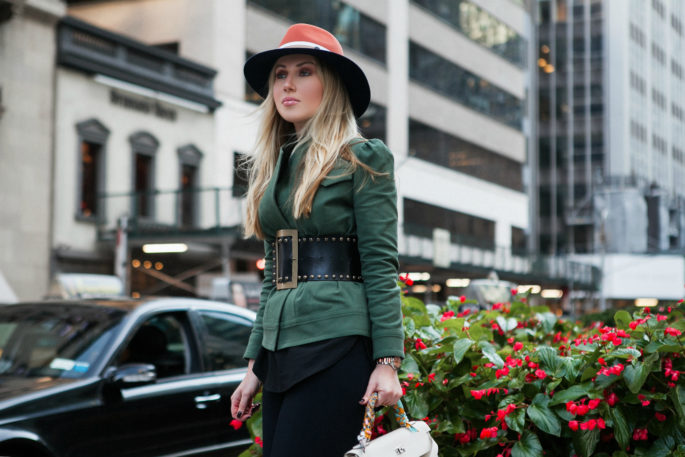 One of the trends that carried over into FW17 season was the wide oversized waist belt – and I couldn't be more ecstatic about it!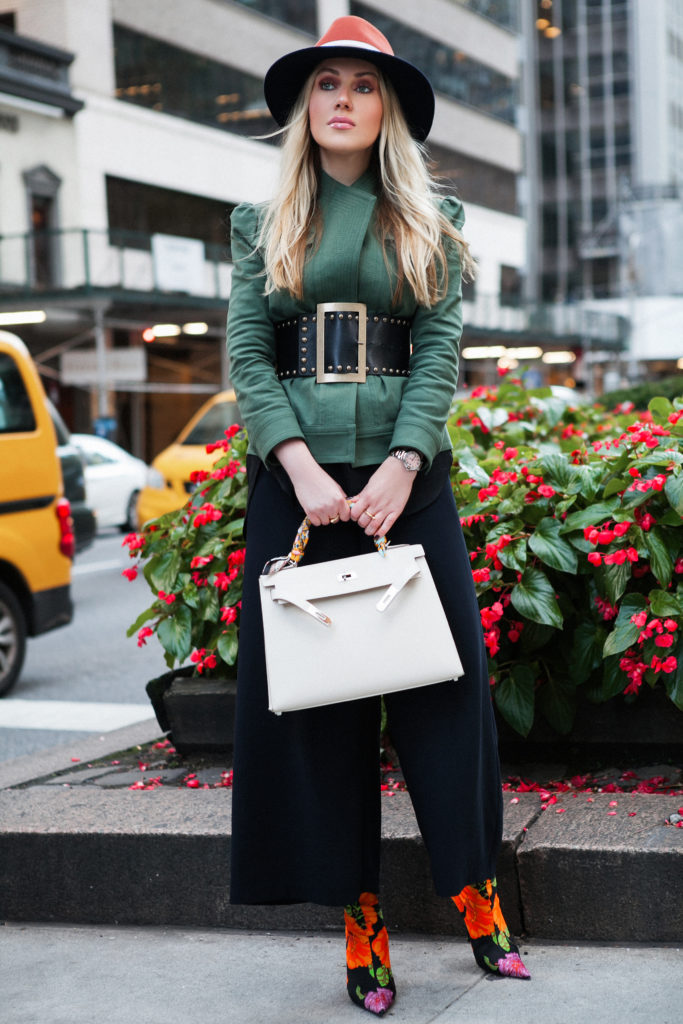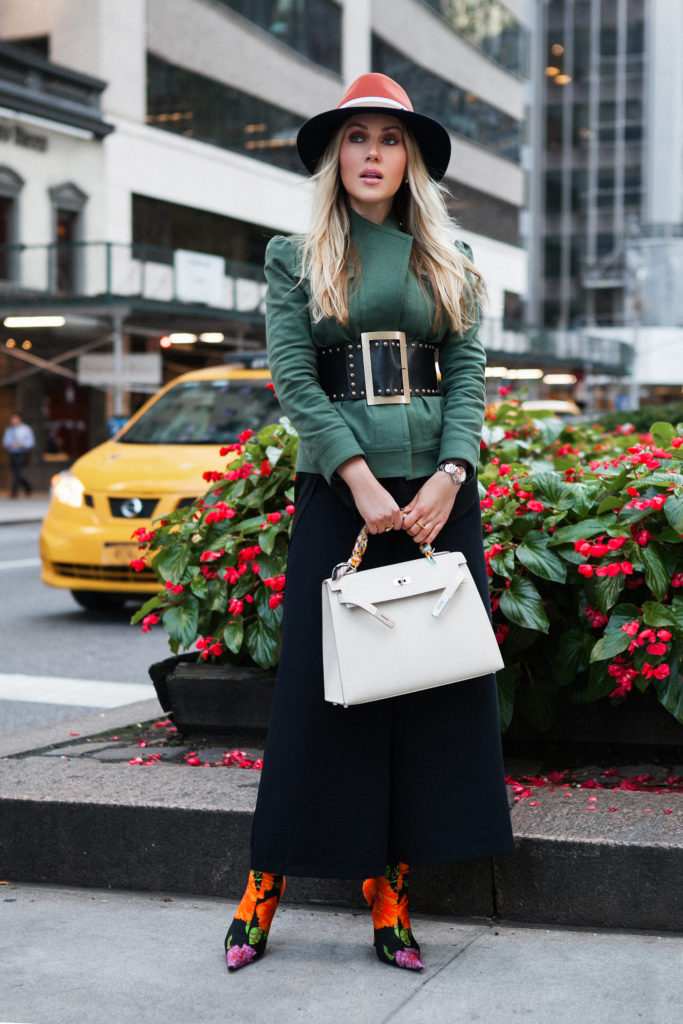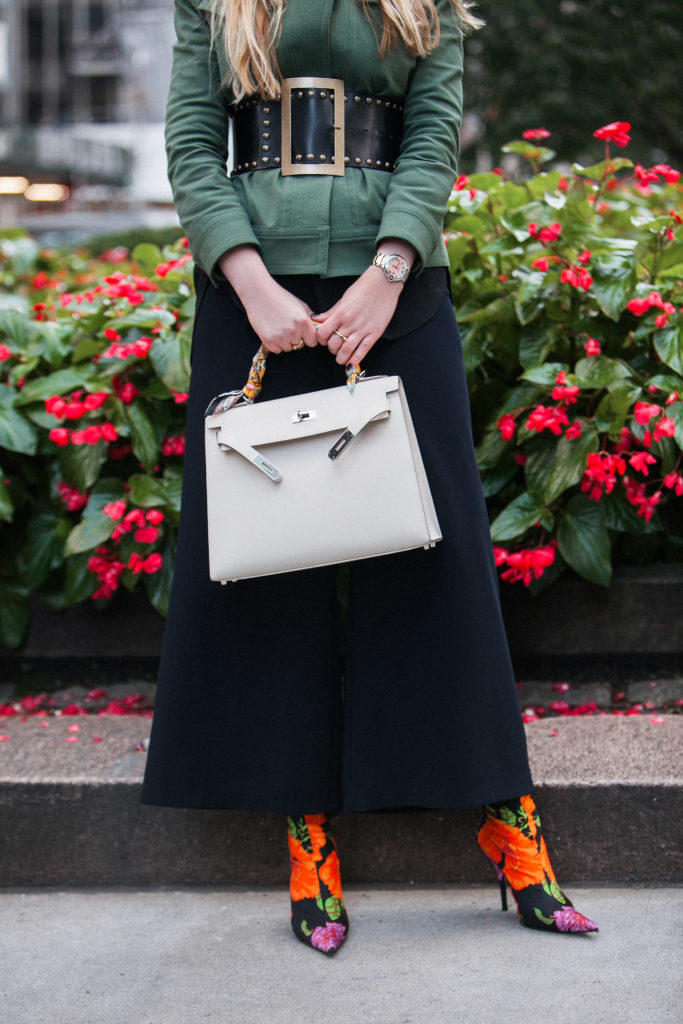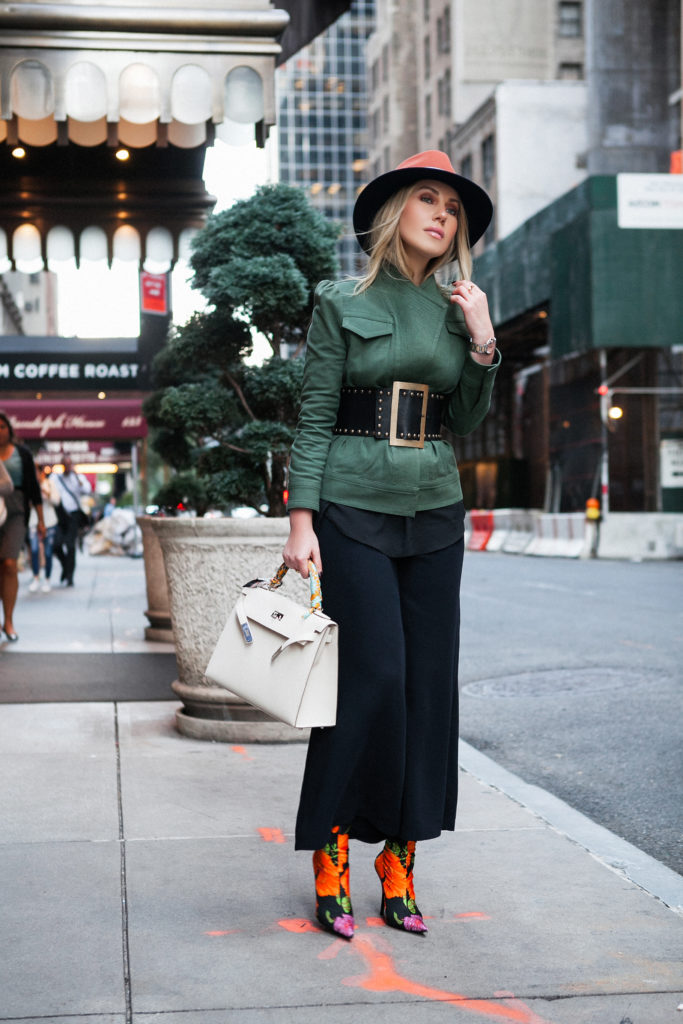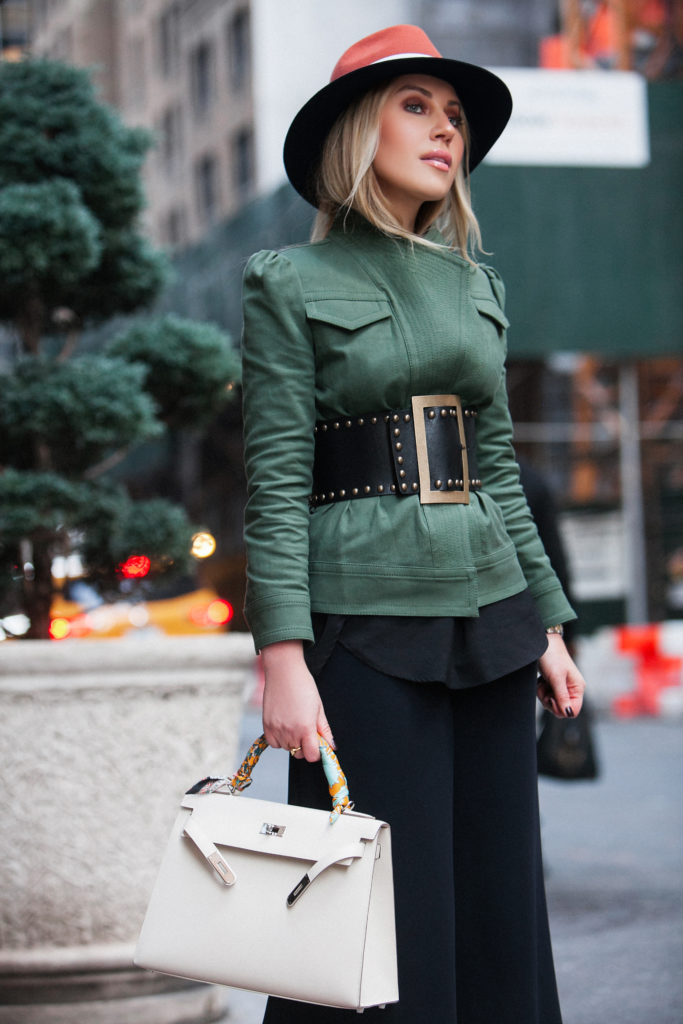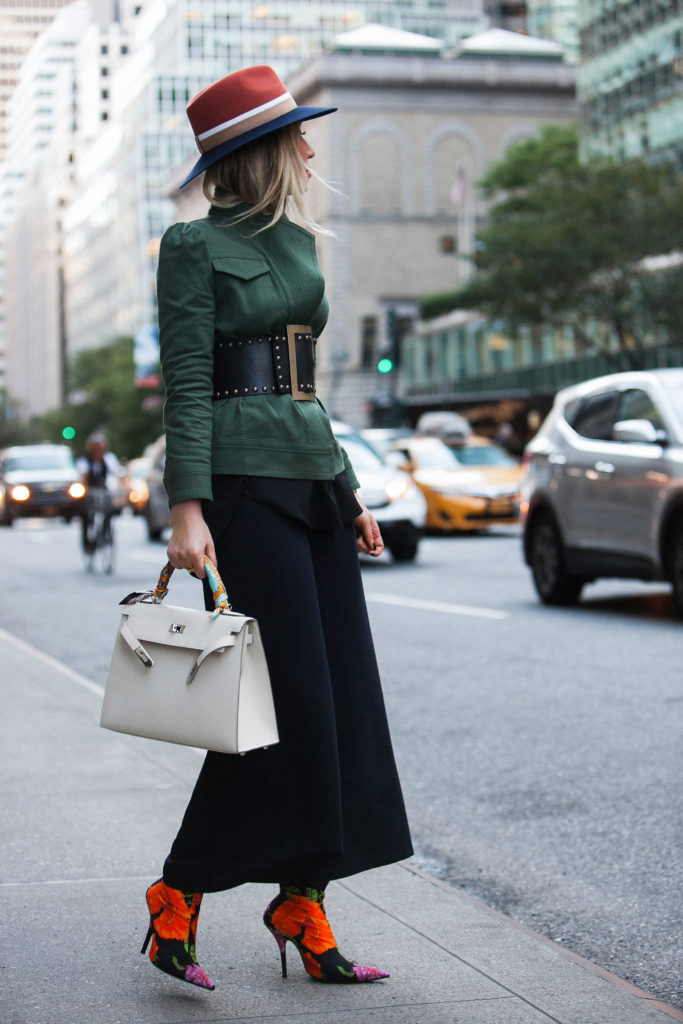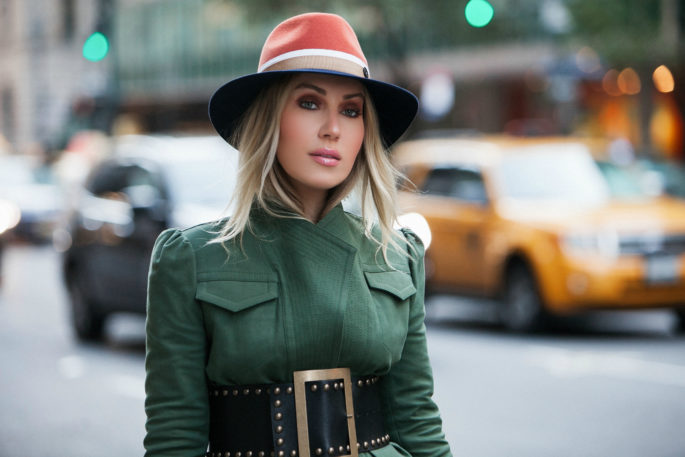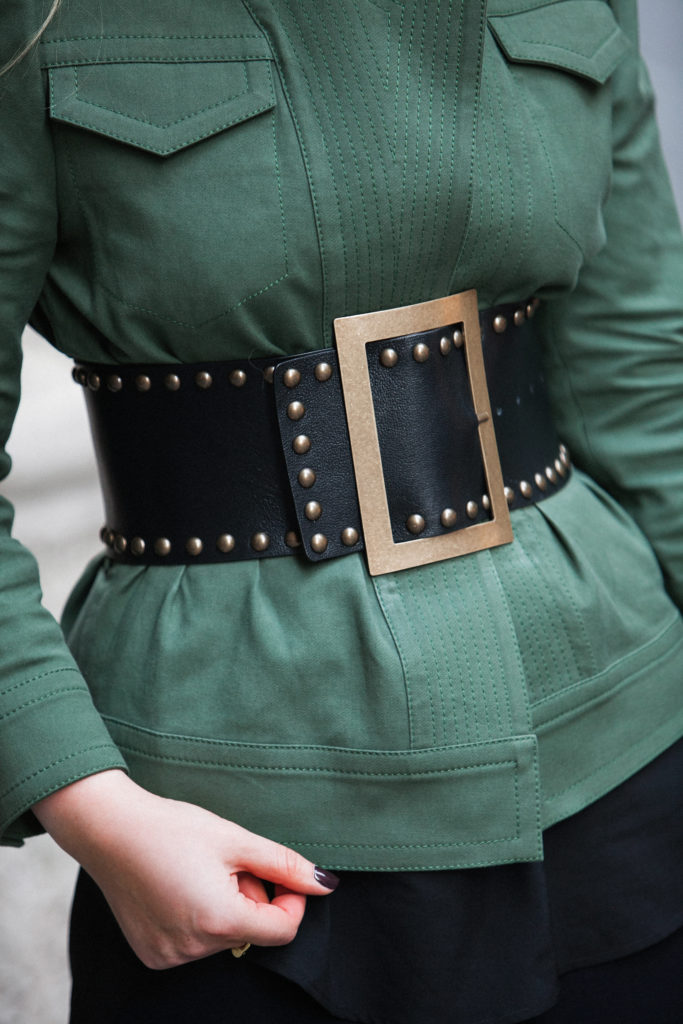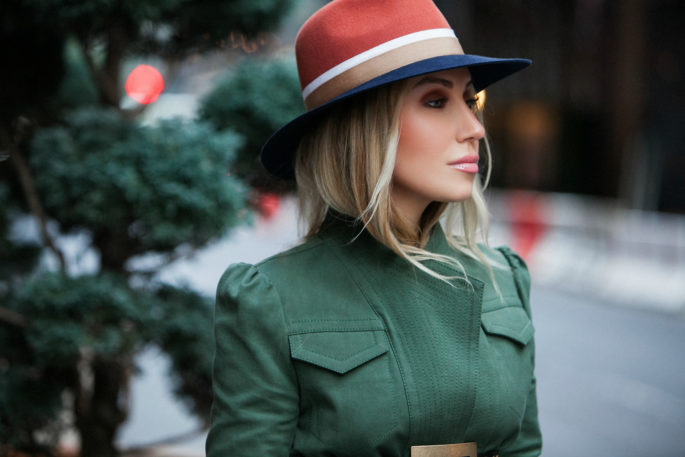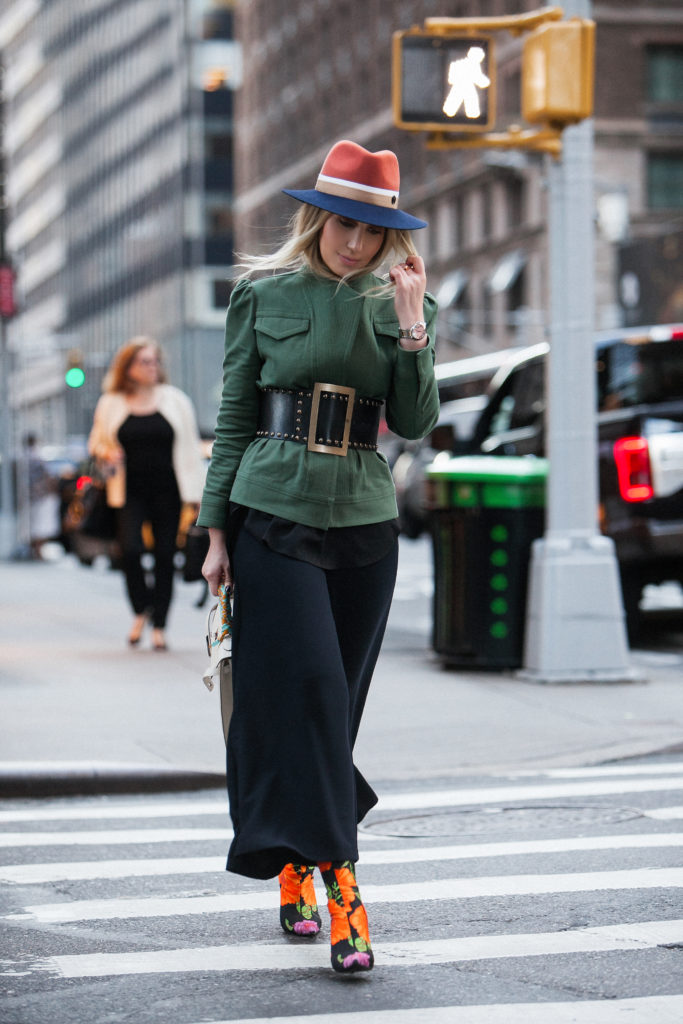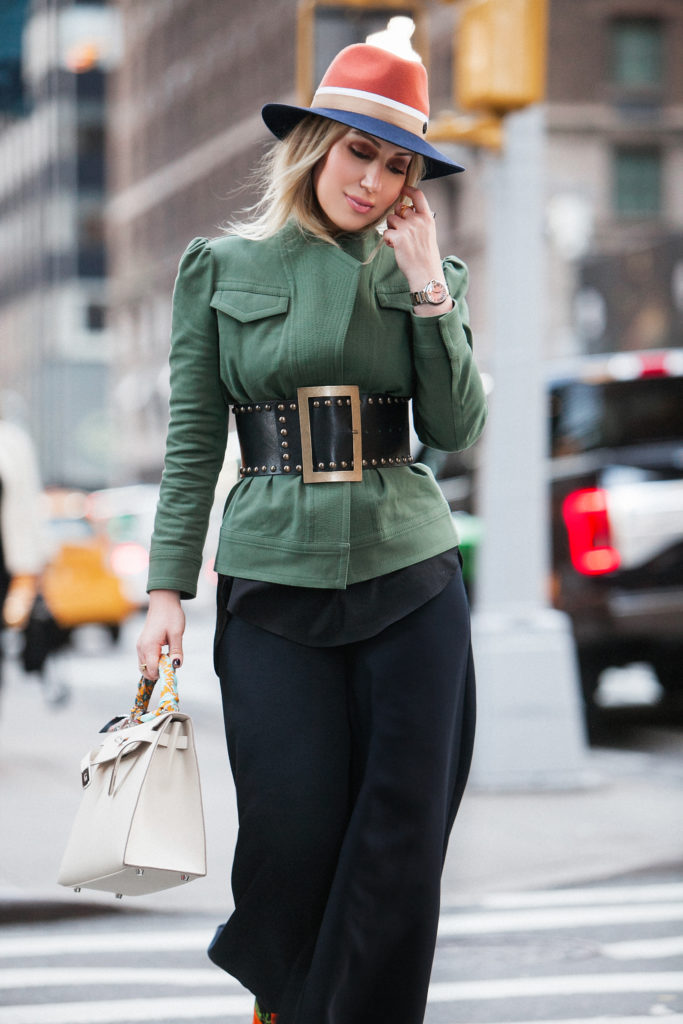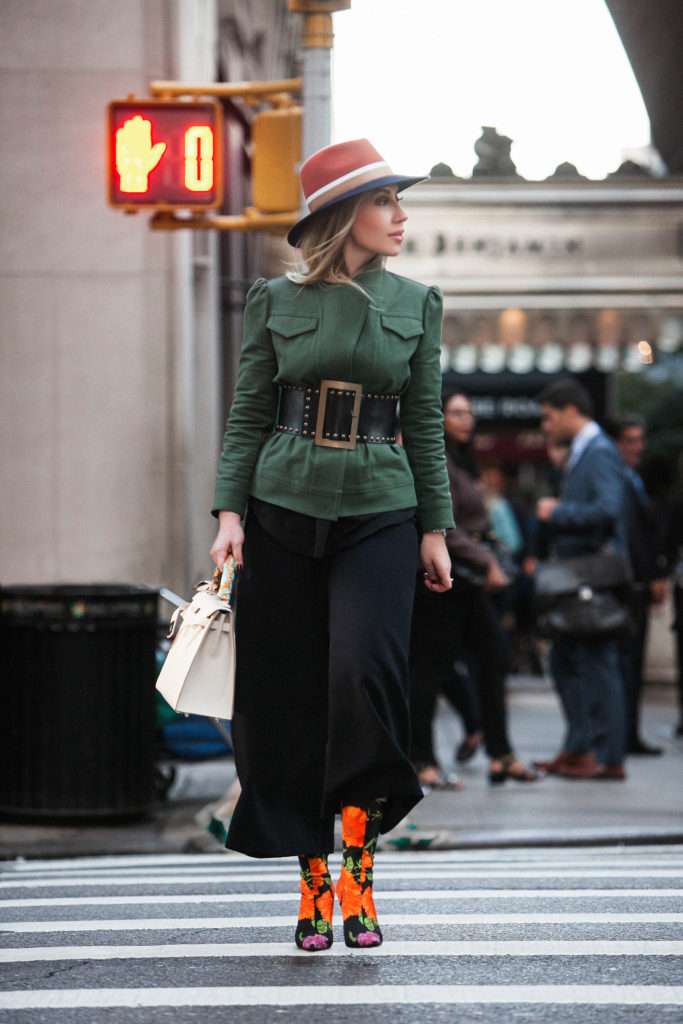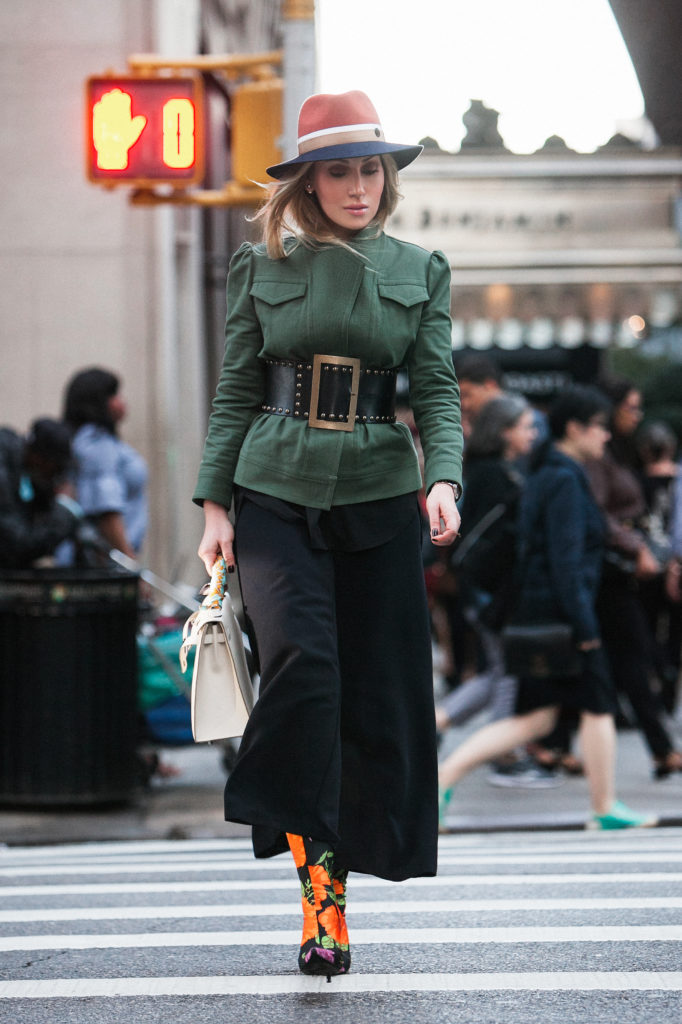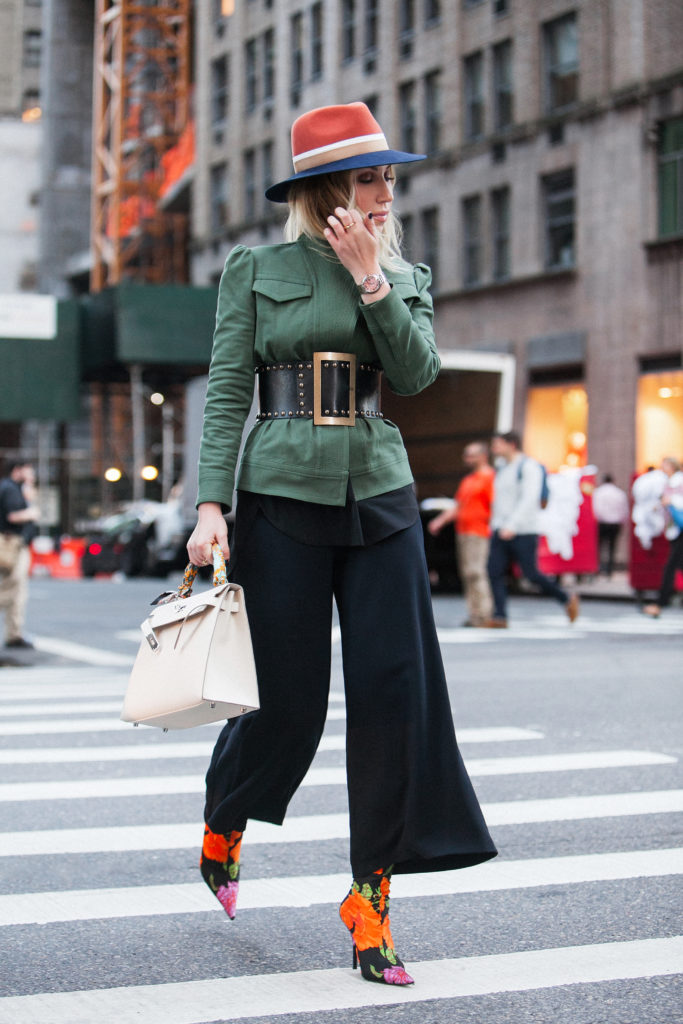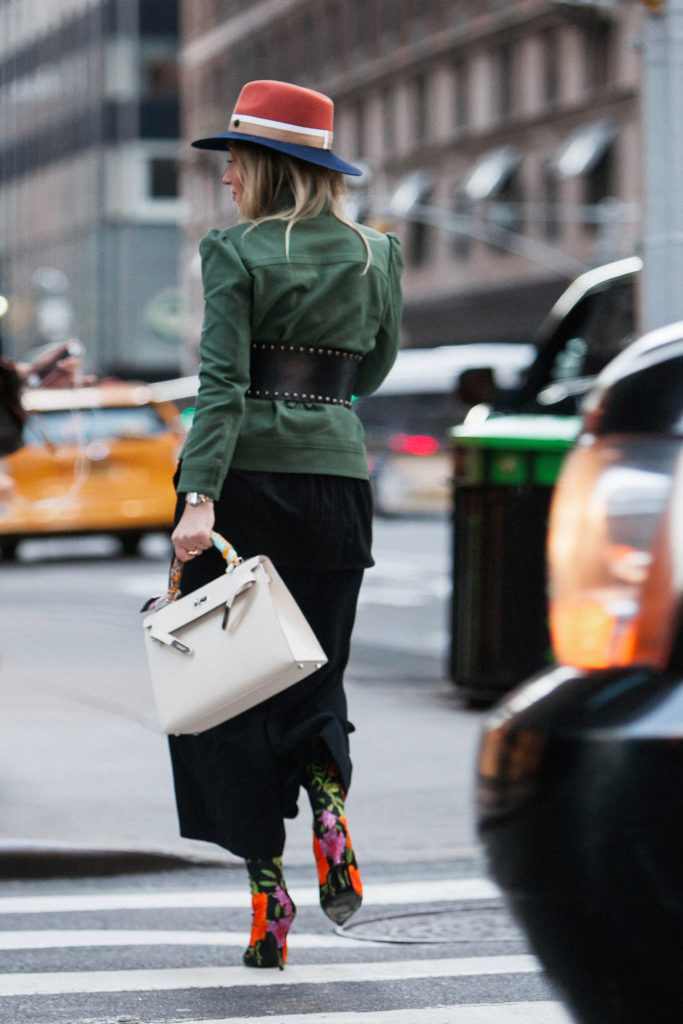 Jacket: DEREK LAM 10 CROSBY 1 | 2
Pants: H&M similar 1 | 2 | 3
Boots: Balenciaga current season version 1 | 2 | 3 | 4
Hat: Maison Michel similar 1 | 2 | 3
Belt: Philosophy di Lorenzo Serafini similar wide options 1 | 2 | 3
Lips: MAC with Buxom
Belts are one the most fun accessory pieces to play with in general for me, but when they come in a wide oversized version there is definitely more creative upside to explore.
The versatility of these belts also adds to the appeal due to the ability to add feminine silhouette to otherwise boxy shapes or accentuate the existing waistline even further or by adding more structure to the basic cut.
Another current favorite trick I really love having back is tucked-in hair, since cooler seasons come with more option for layers where the desired amount and length of hair can be hidden under jacket, scarf, coat or whatever your imagination allows. That way you can sport a different do, protect your ends from cold weather and keep it from getting wet or frizzy during or post rain. That's the exact reason I styled my look this way in NYC on a rainy day during fashion week, saving me from a midday disaster – I was really pleased with the refreshing result.
Photography by Mila Zvereva
SaveSave
SaveSave
SaveSave