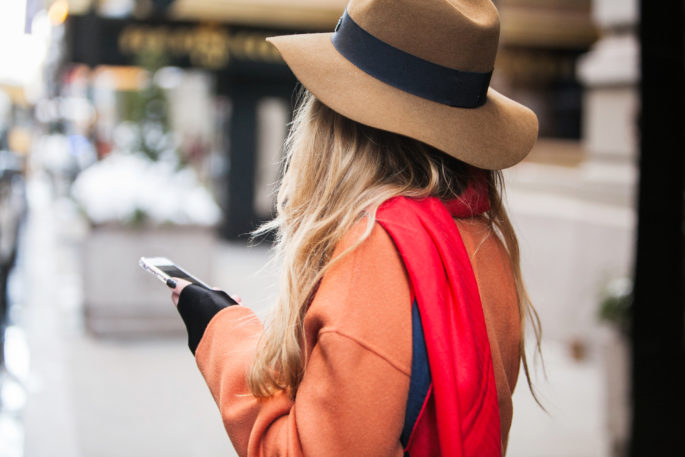 Every season as cooler temperatures start approaching I start looking for new outwear options.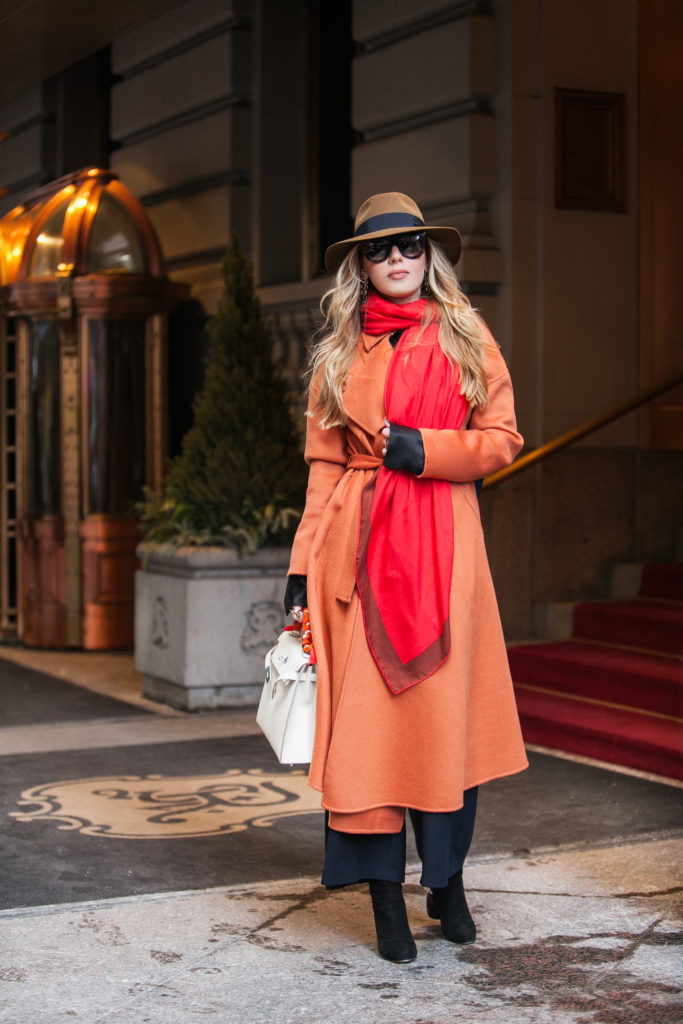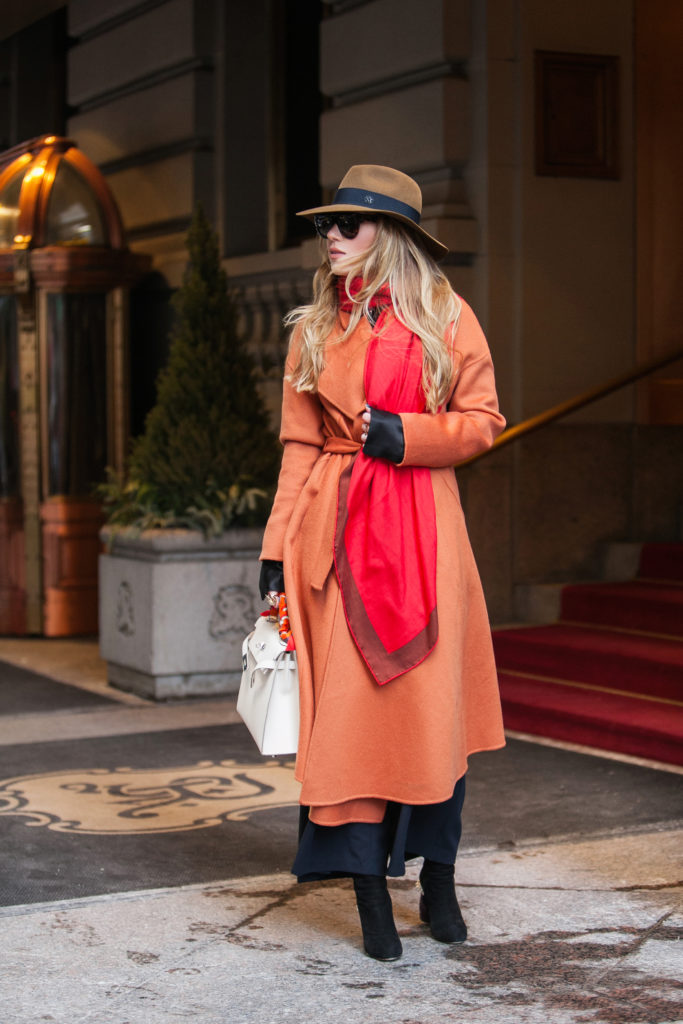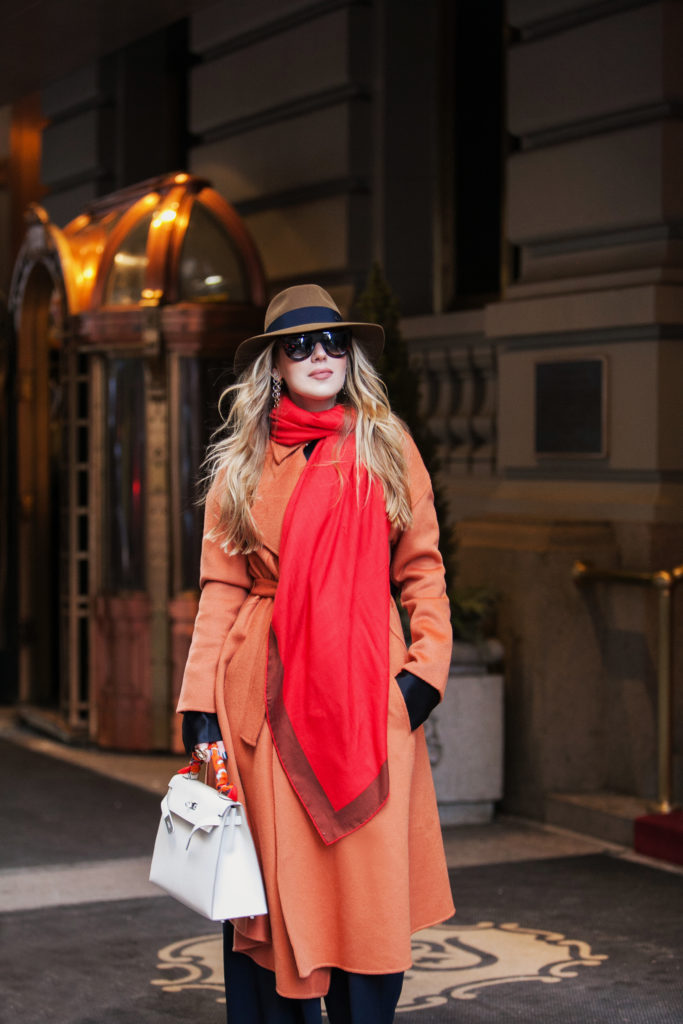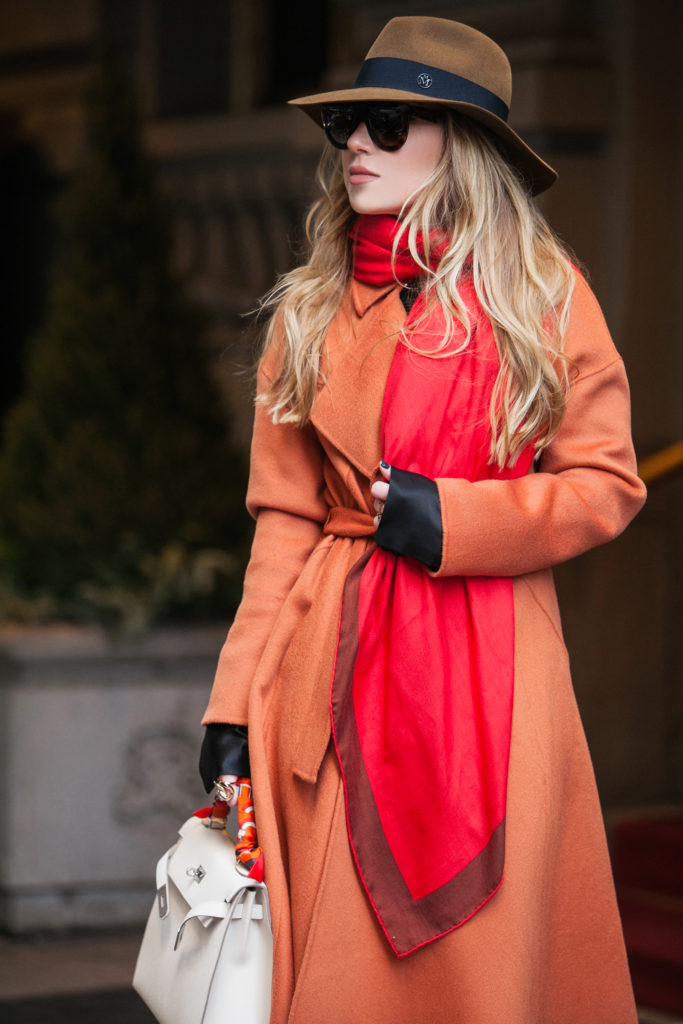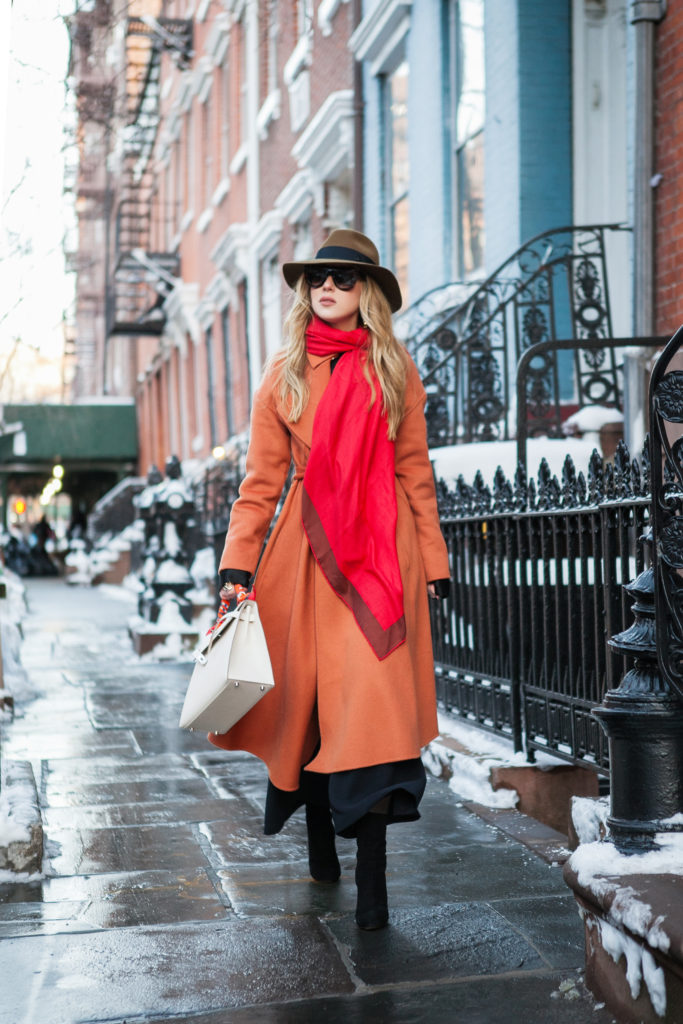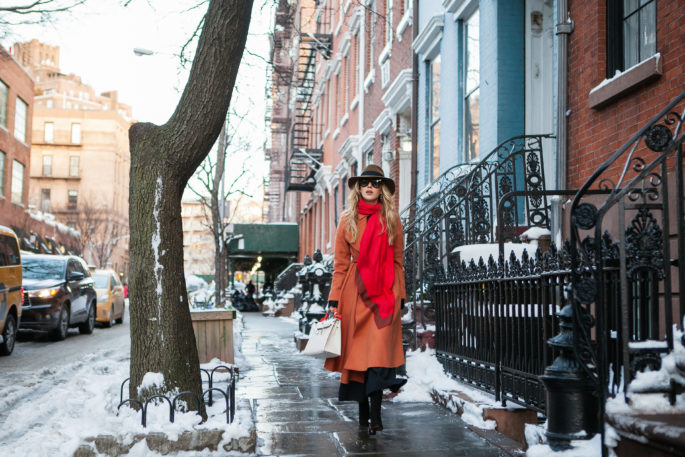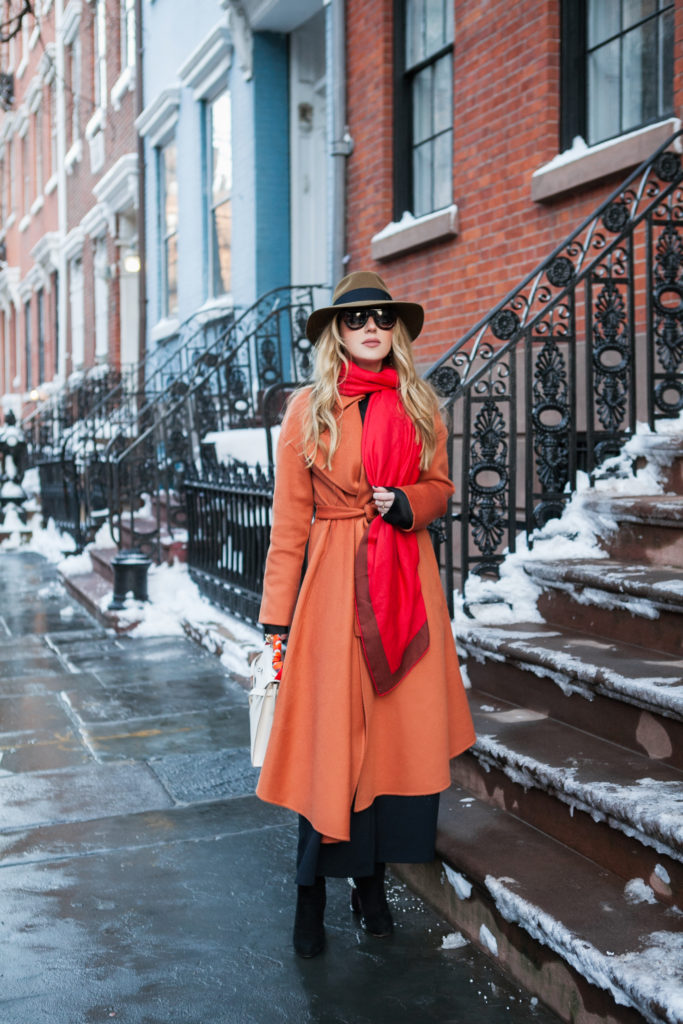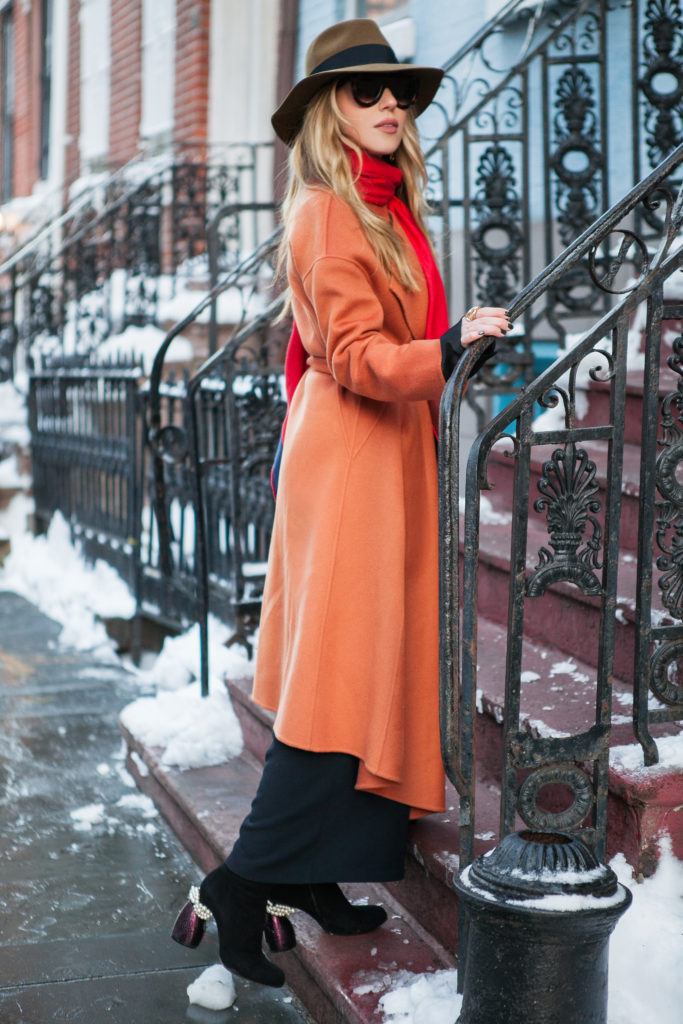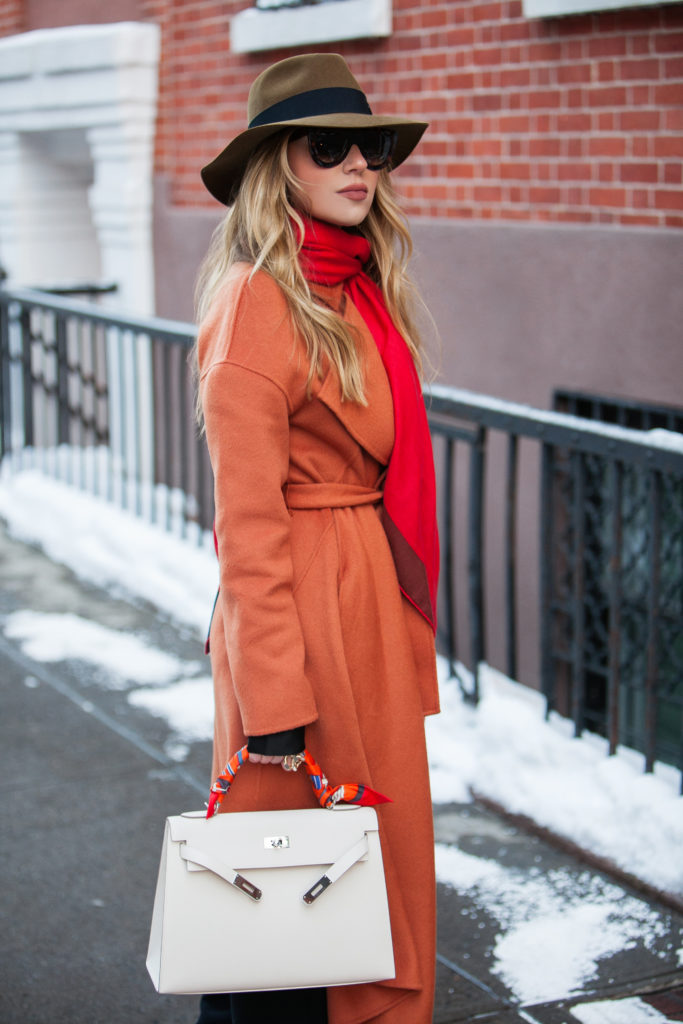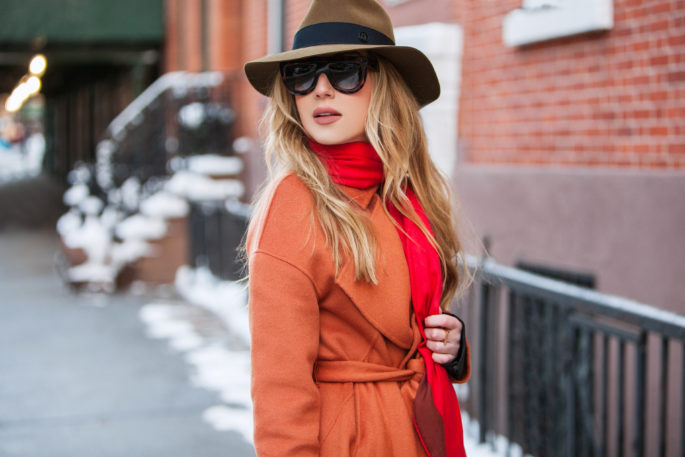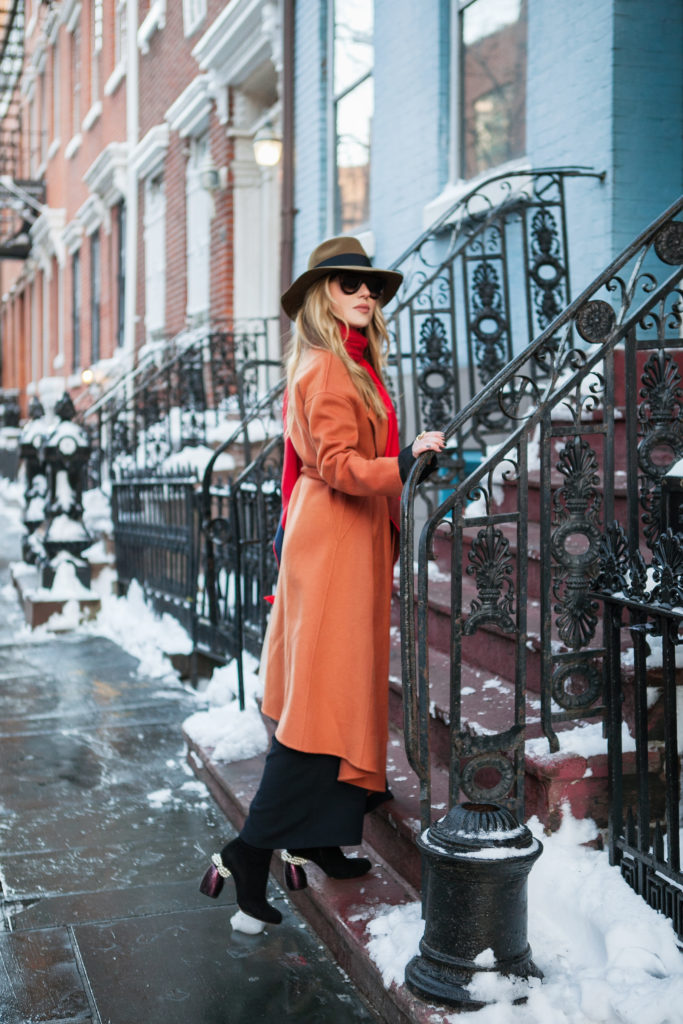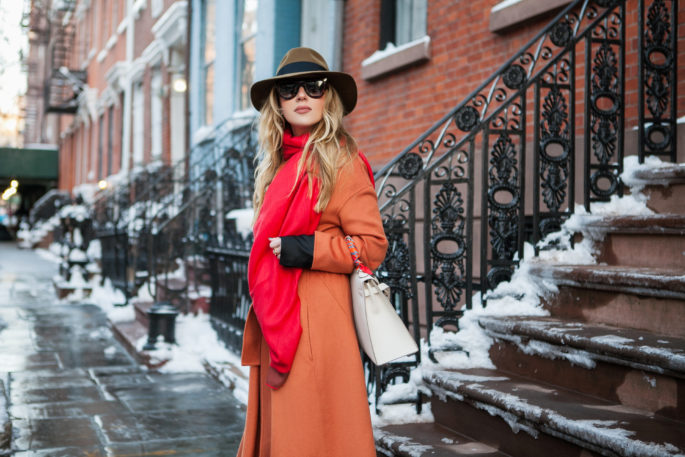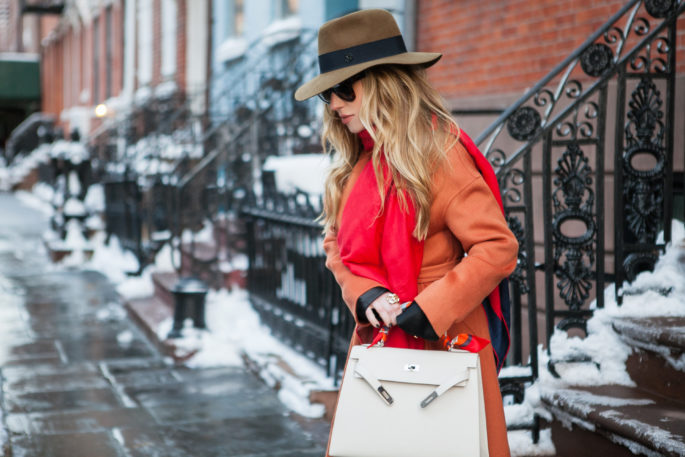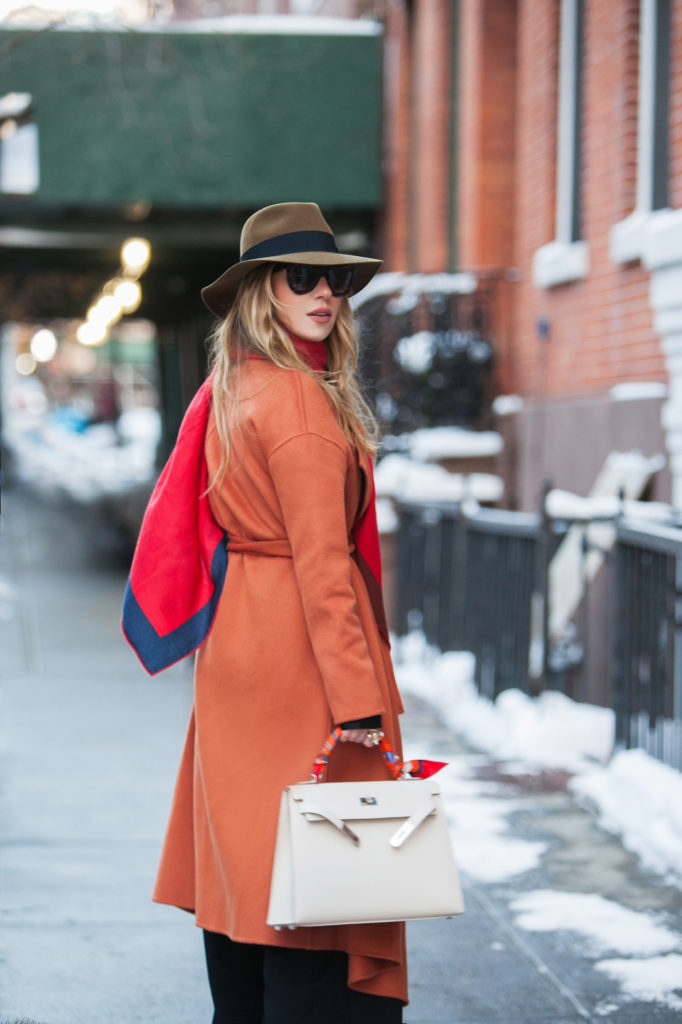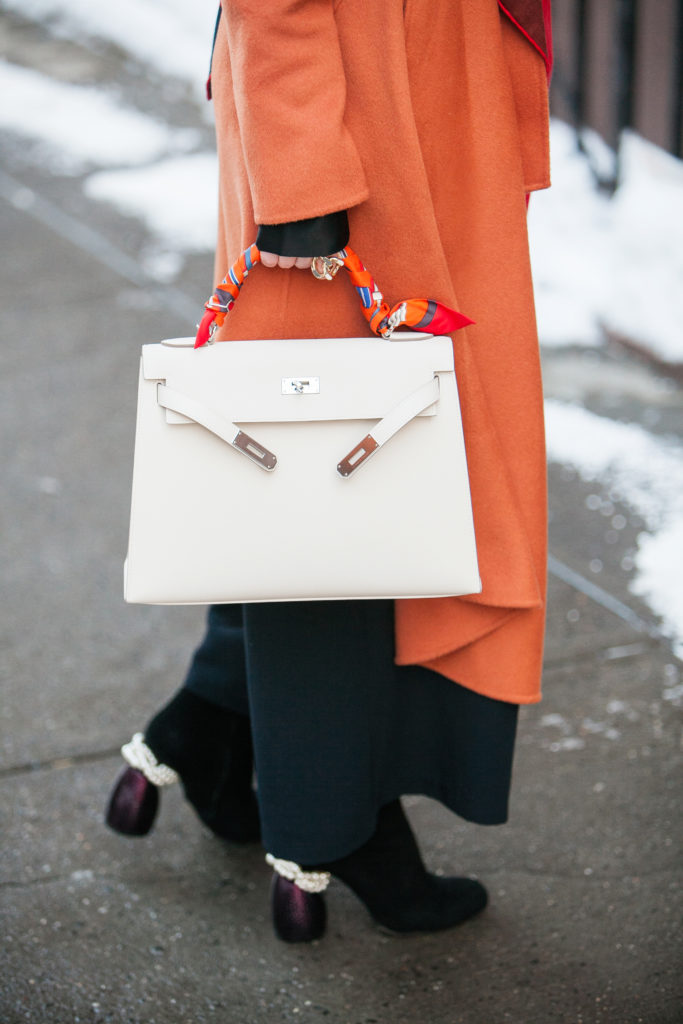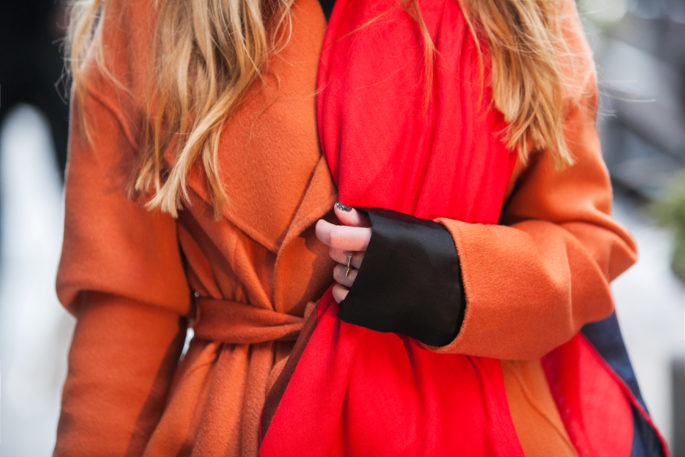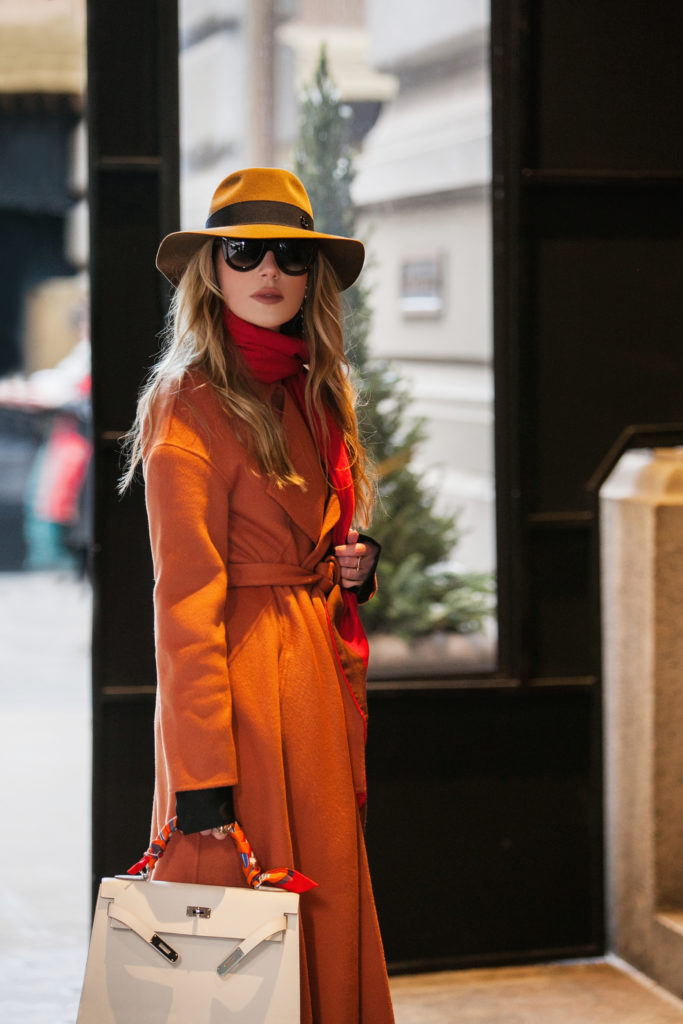 Coat: Hugo Boss
Pants: H&M 1 | 2
Scarf: Hermes
Hat: Maison Michel 1  and in these colors 2 | 3 | 4
Boots: Dries Van Noten current spring season picks 1 | 2 | 3 | 4
Sunglasses: Celine
Ring and Earrings: Dior
Bag and Twilly: Hermes
Lips: MAC in Burnt Spice
Good quality outwear usually comes with a hefty price tag, so adding one or two favorite picks every season can build a decent outerwear closet overtime, making those gruesome, wet and cold seasons more fun and creative.  Even just adding an assortment of cuts in black, navy and grey color schemes can give your winter wardrobe variety.  
This burnt orange number from the Hugo Boss runway collection caught my attention, adding a colorful option to my existing coat collection and giving me many ideas the way it can be styled by letting certain hues pop.
Give me any type of weather condition, just as long as I can get creative and put some colorful layers to work.  Are you with me?
Photography by Mila Zvereva