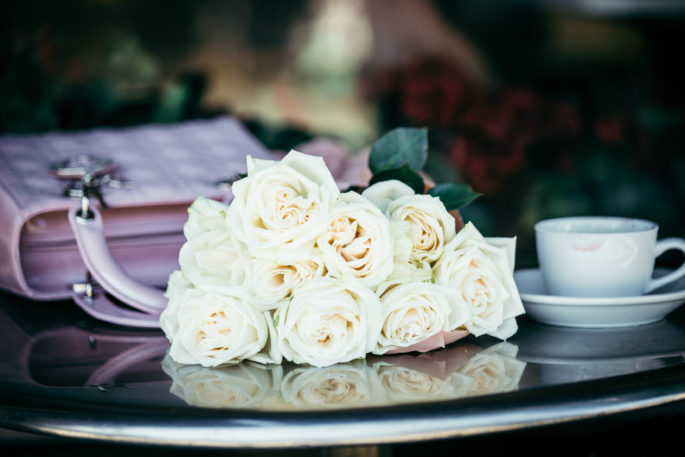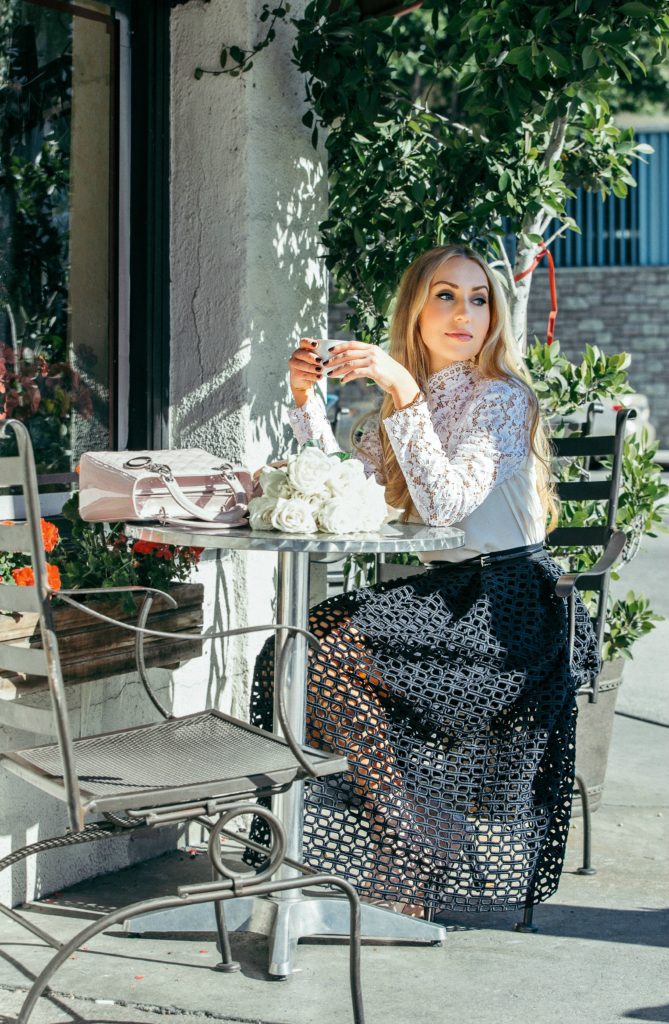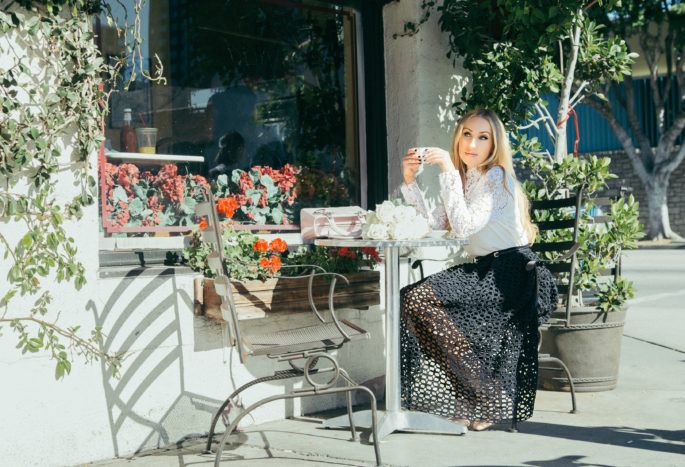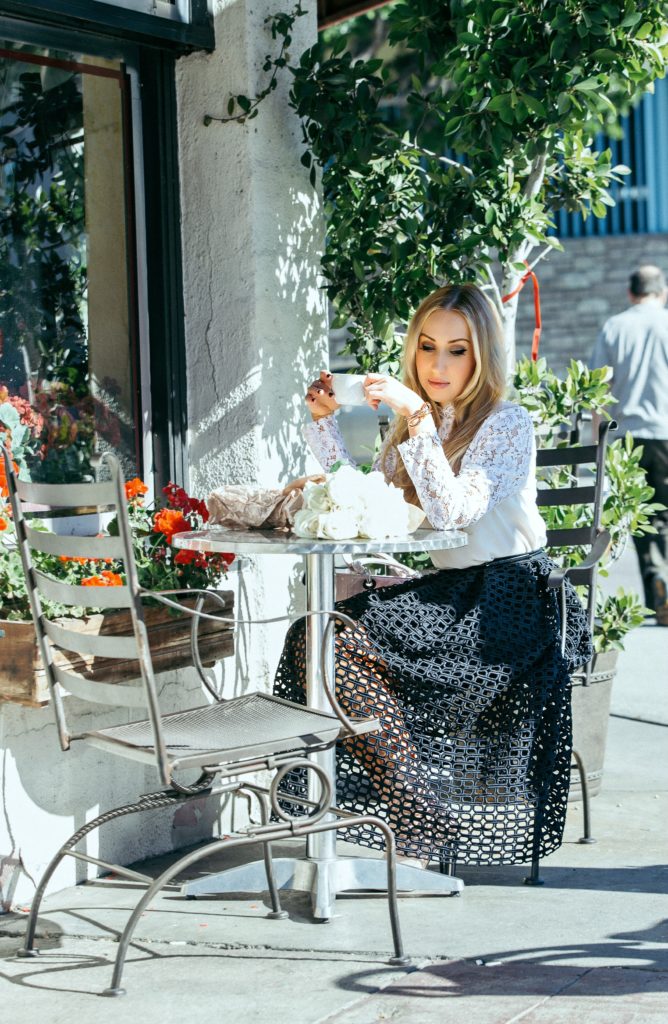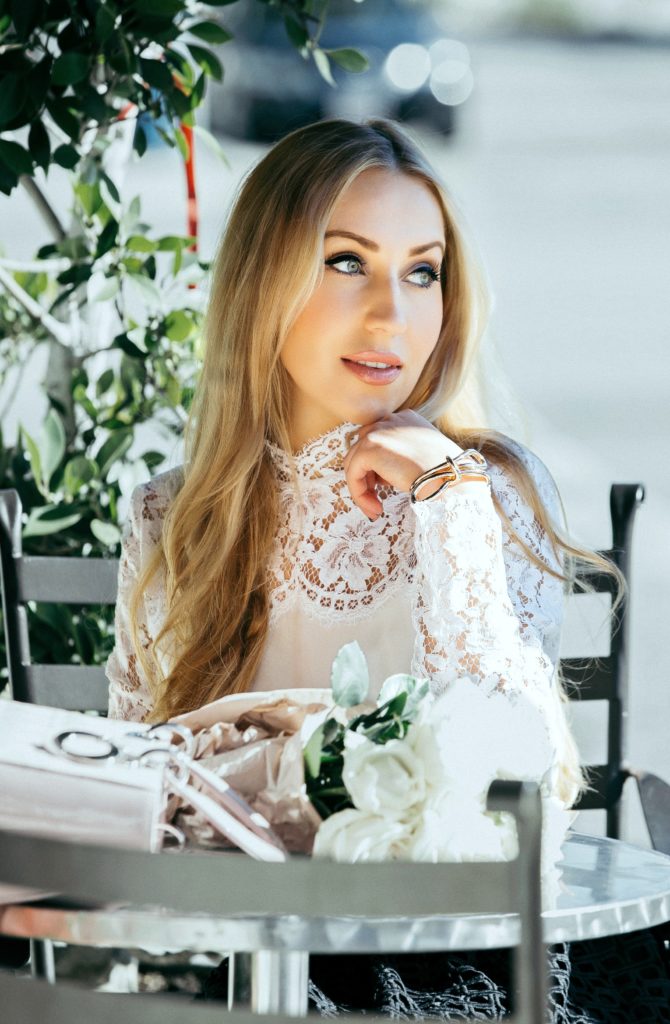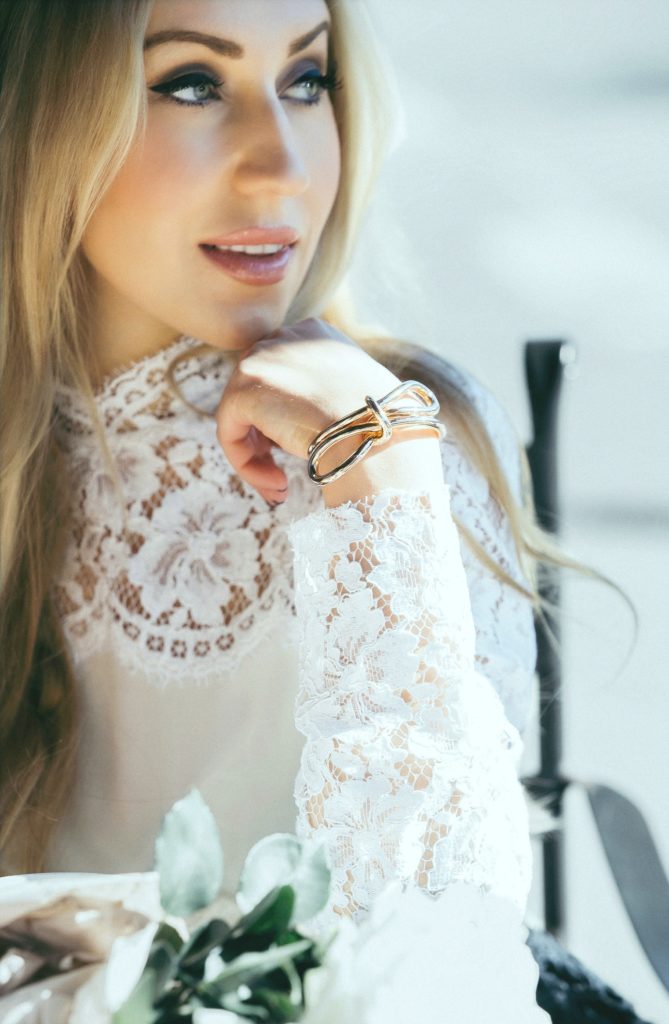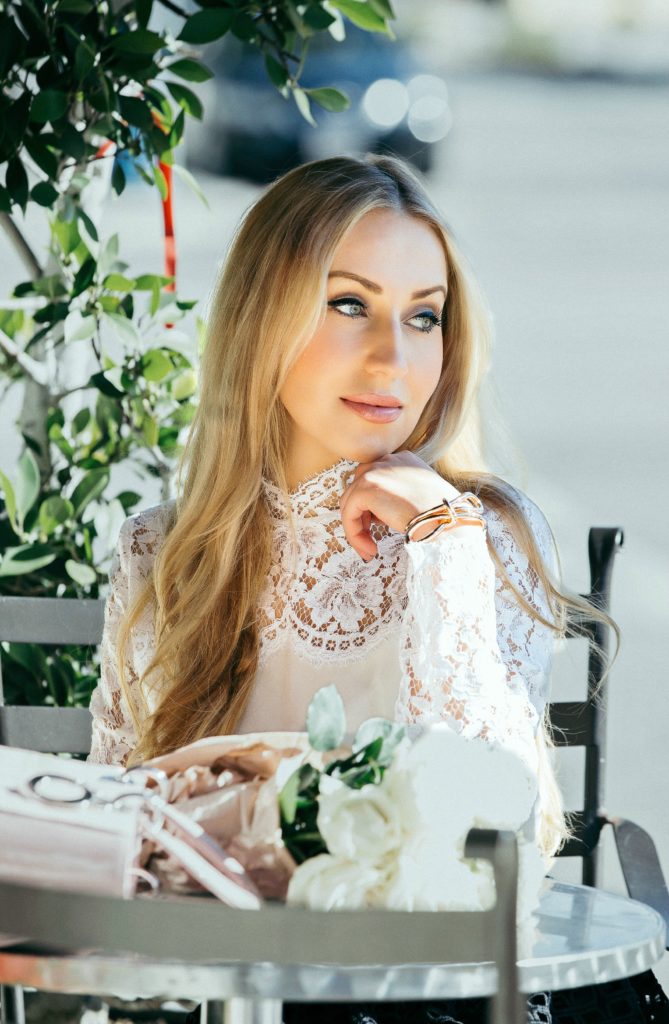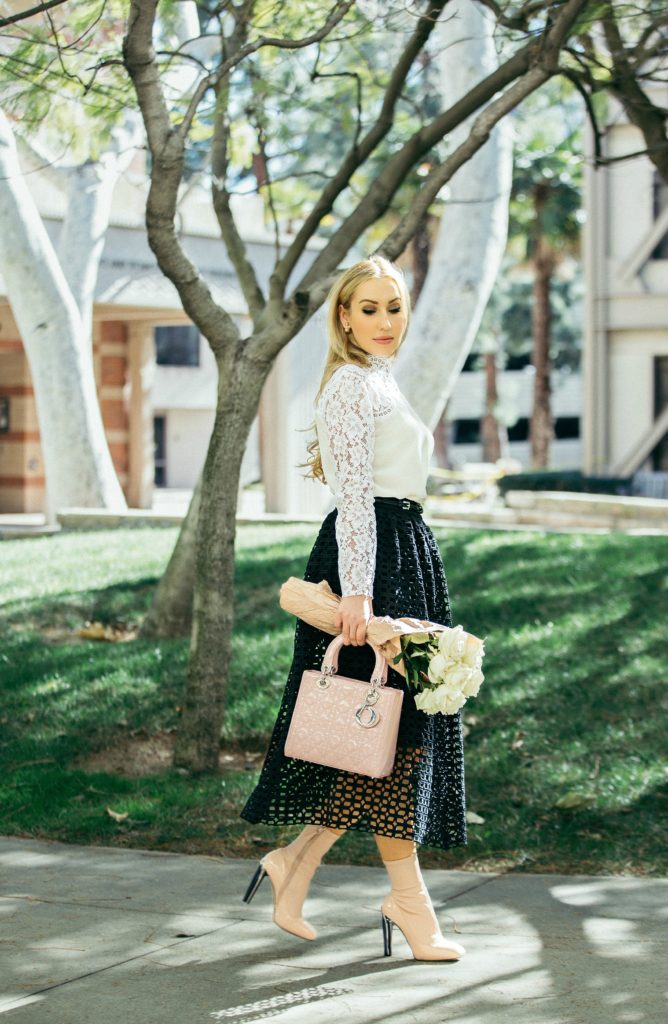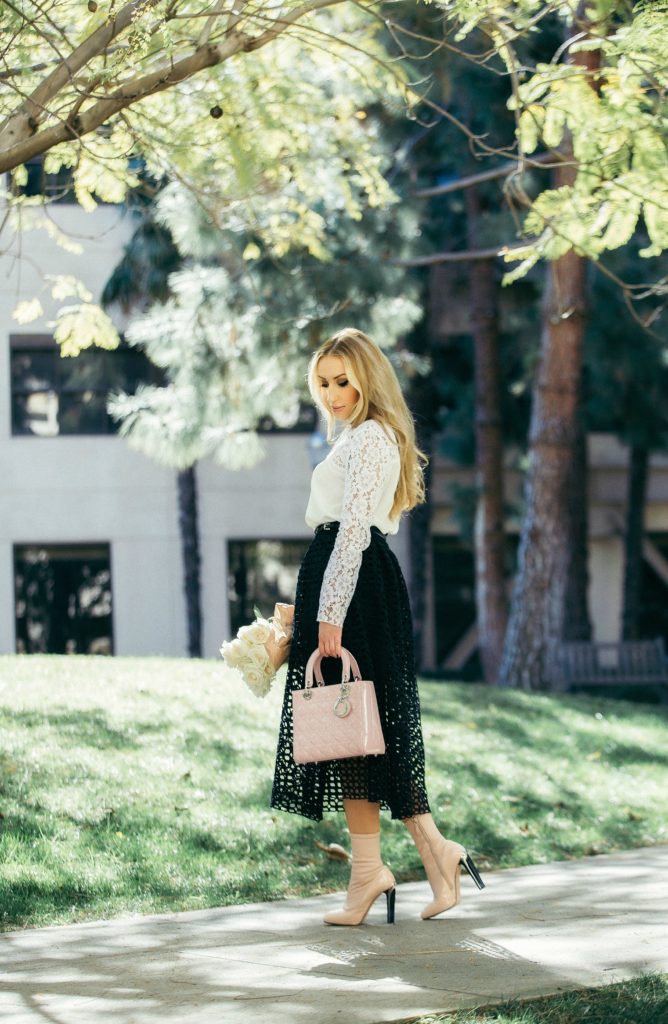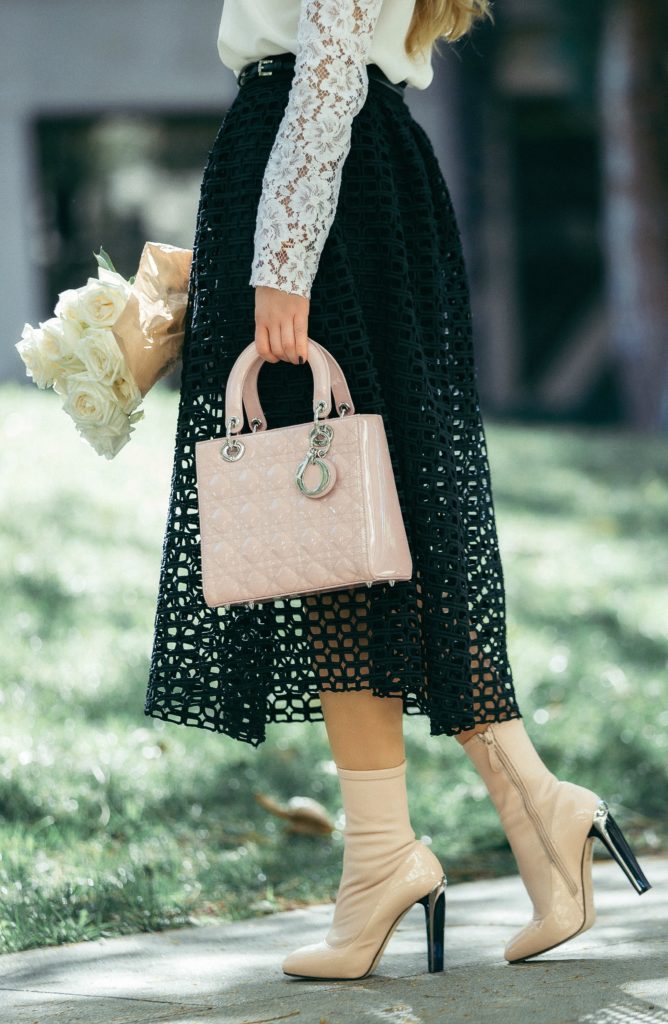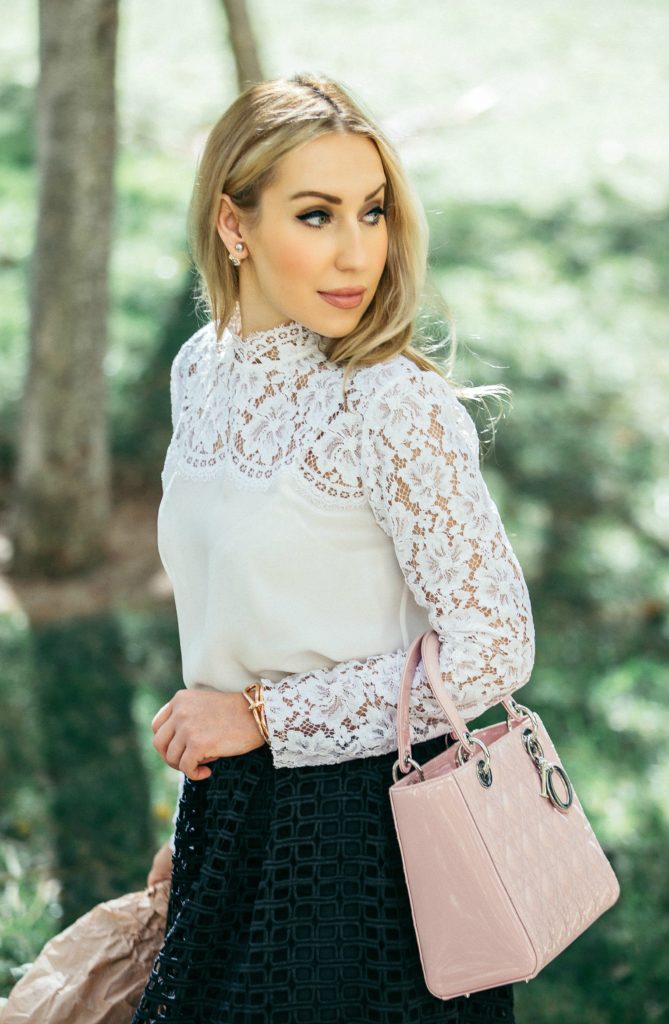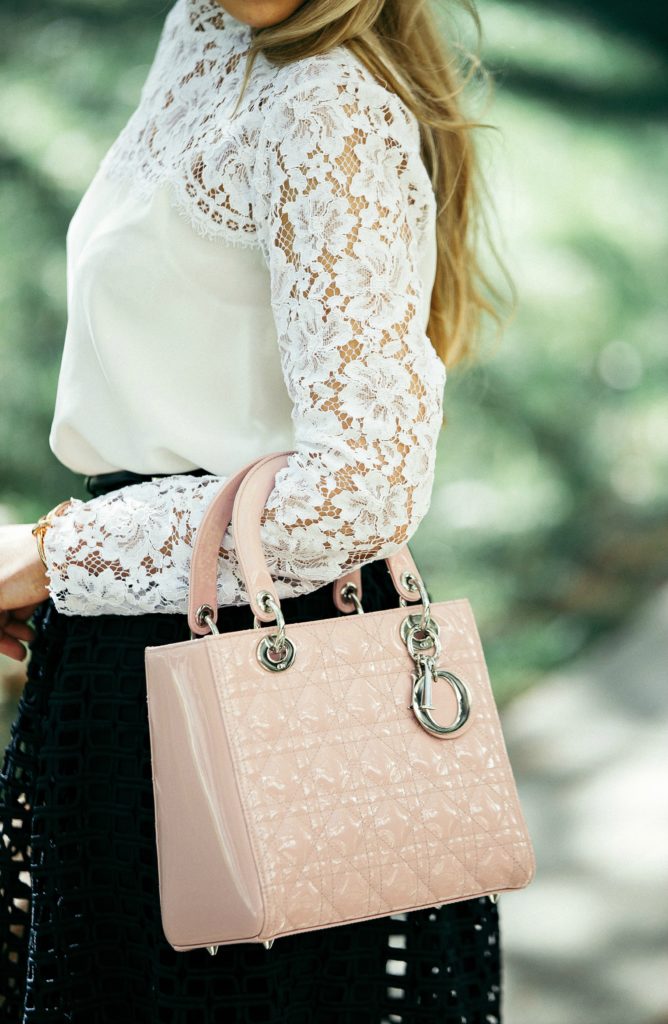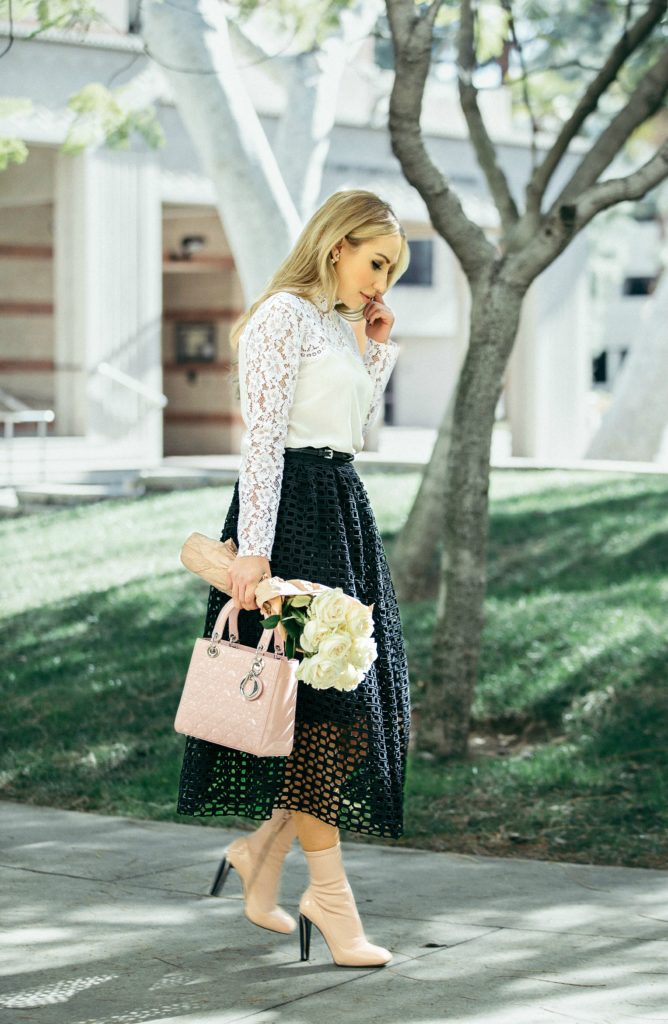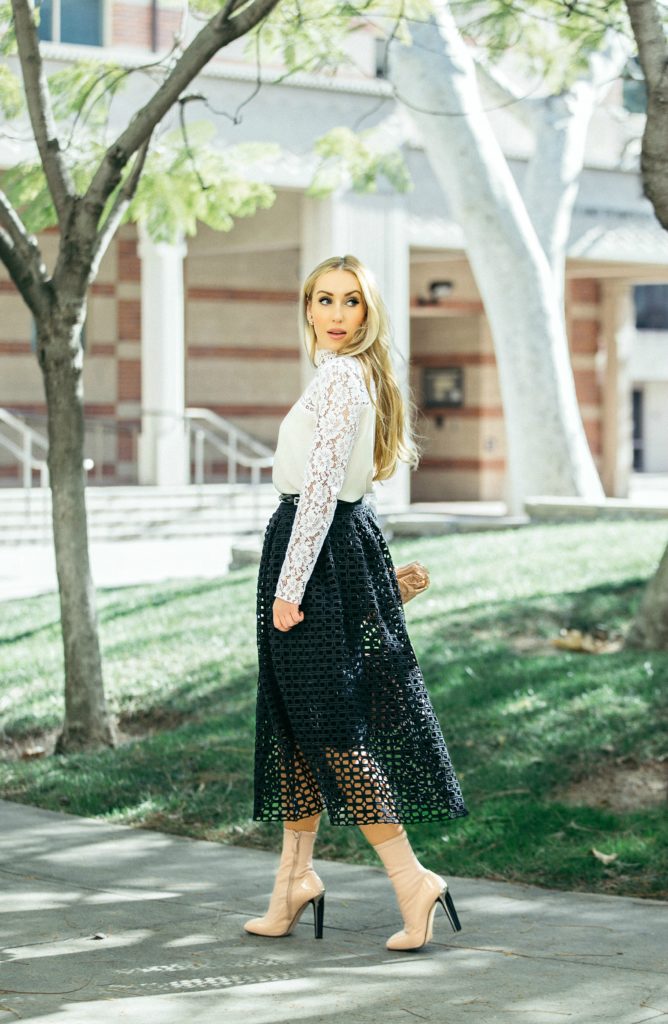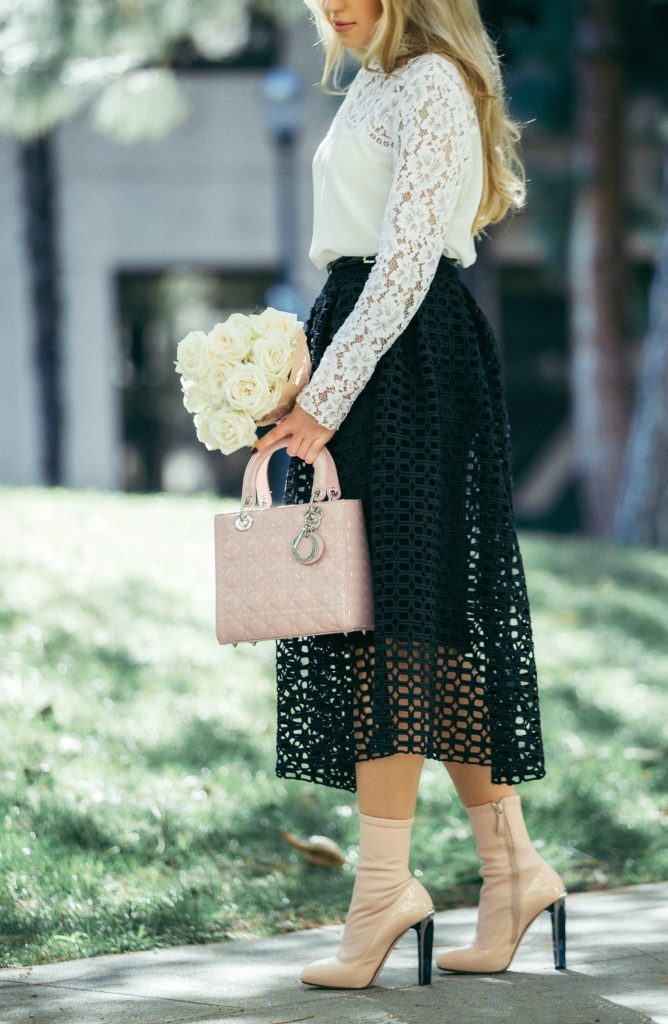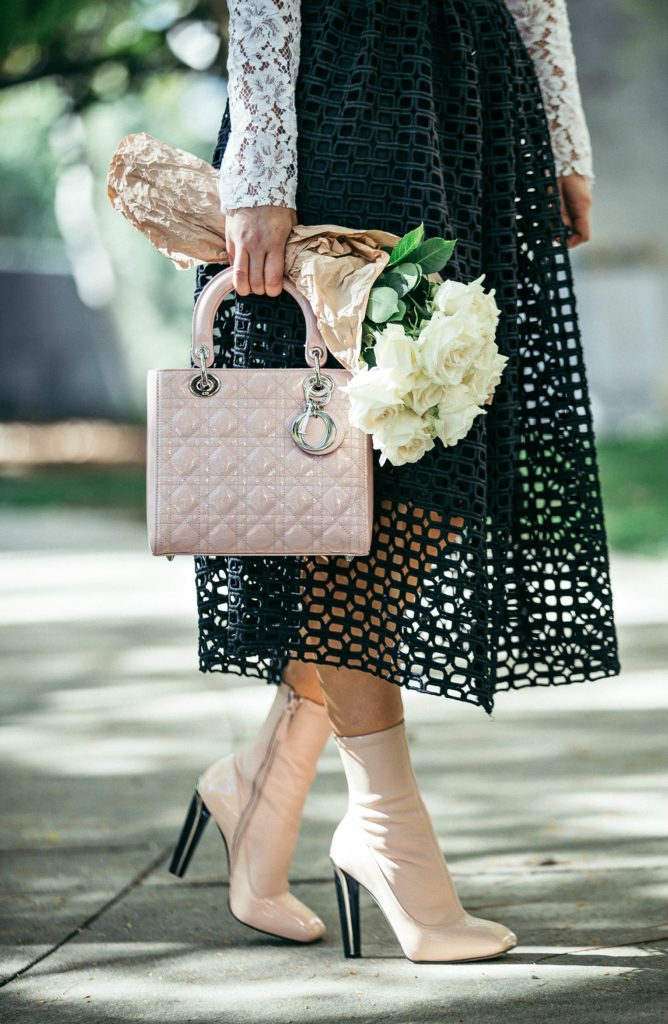 Skirt: Maje (sold out) current  1 | 2 | 3
Blouse: Sandro current picks 1 | 2 | 3 | 4
Bag: Dior similar color picks 1 | 2 | 3 | 4
Boots: Alexander McQueen 1 | 2 | 3
Earrings: Dior
Bracelet: Balenciaga 1 | 2 | 3
Hello there! It's better late than never, but I hope you had an amazing Valentine's Day spent with your loved ones or just pampering and comforting your lovely self!
Initially this post was supposed to go live devoted for Vday but as it goes – life happens. I just got back to LA from NYC where I was for NYFW16, that's why my free time to work on the blog was very limited, unfortunately.
NYC weather was definitely pretty dreadful this time with temperatures that didn't allow much freedom of moving around – just transportation from point to point for me. I just don't do cold very well. I do love the snow but wind and biting frost are not my friends for sure. Still trying to figure out how some of the fashionistas in NYC were prancing in sandals, crop tops and bare legs to the fashion shows. Maybe we just live in different dimensions? lol.
The content for this post was shot at one of LA's cafes right before I left for NYC, and as you see we are already experiencing some summer heat waves in LA. I found the same 80+ temperatures upon returning back which feels great at the moment! So good to be home!
Photography by Janice Reinold of Chasing Hiromi Photography