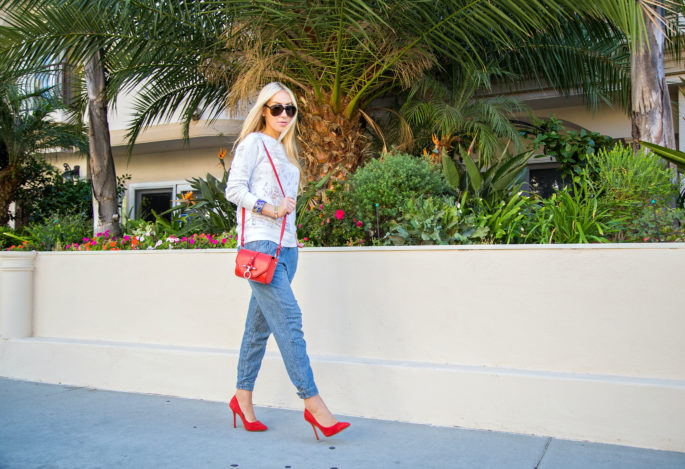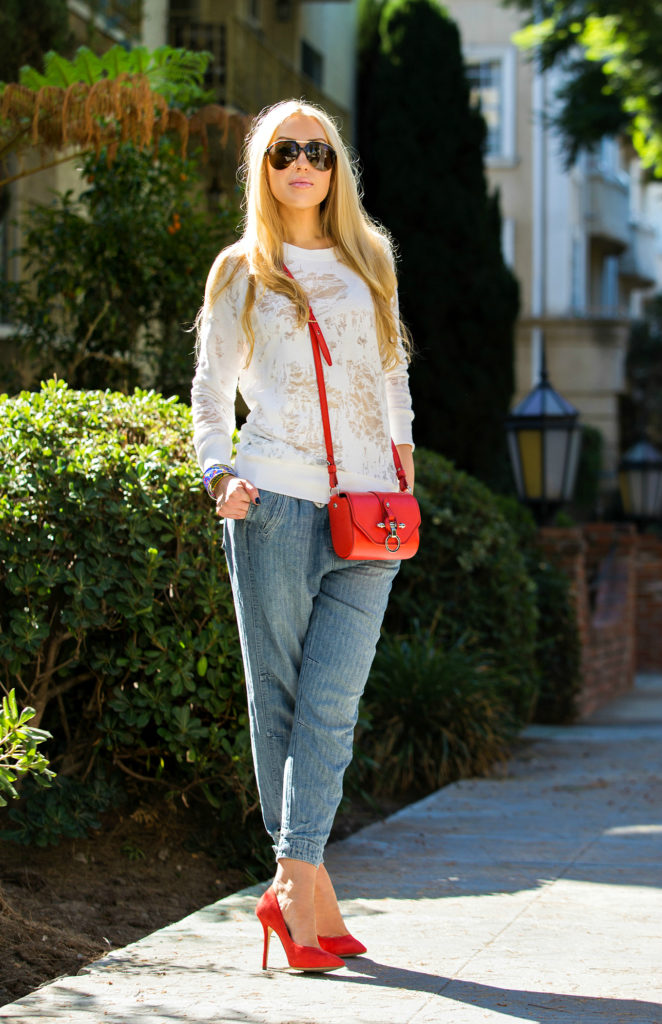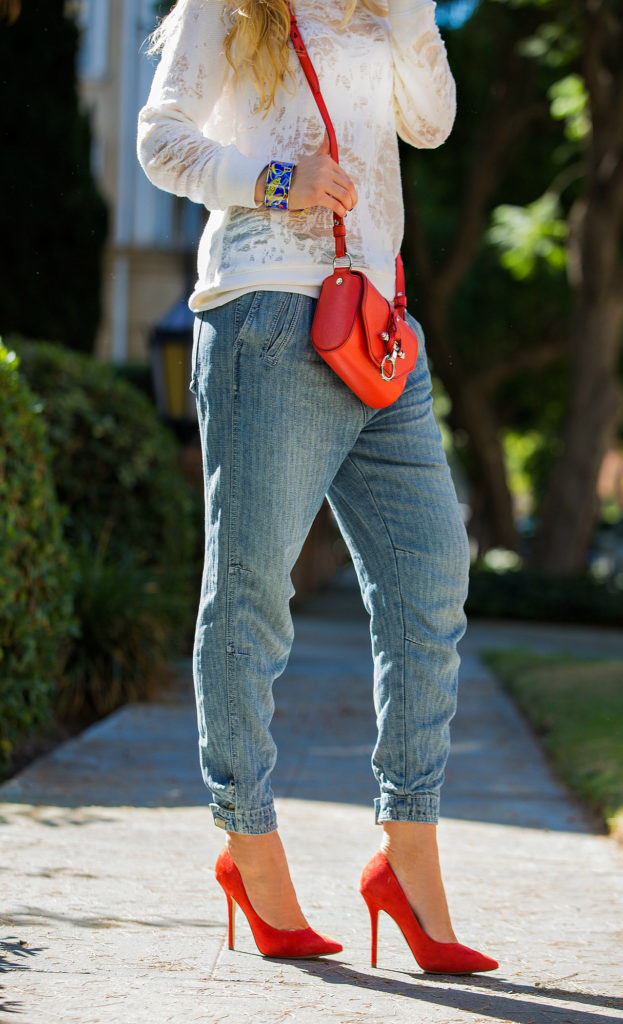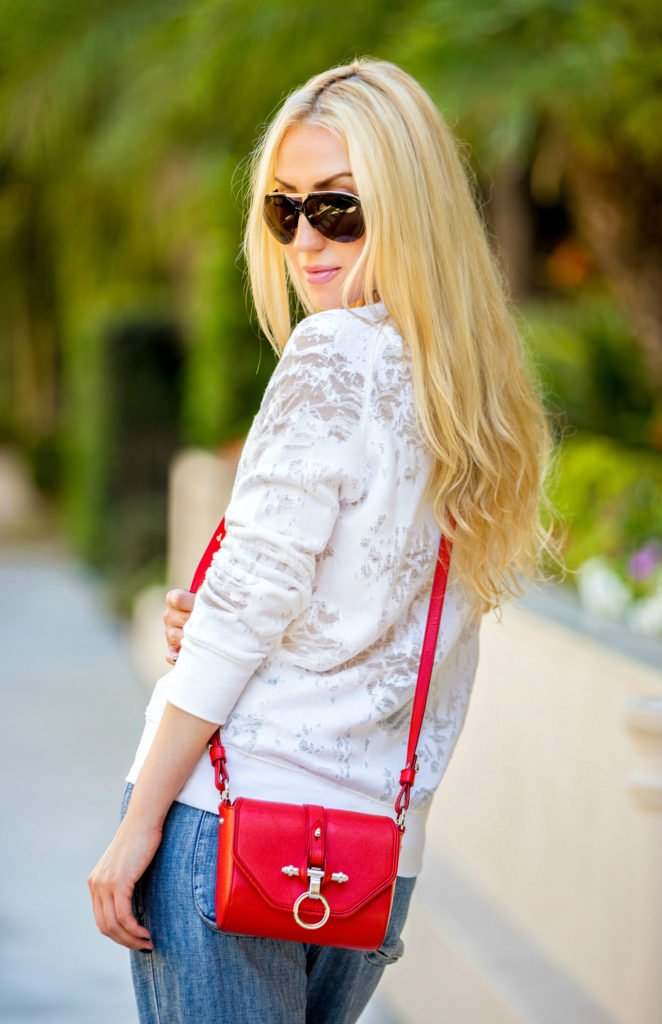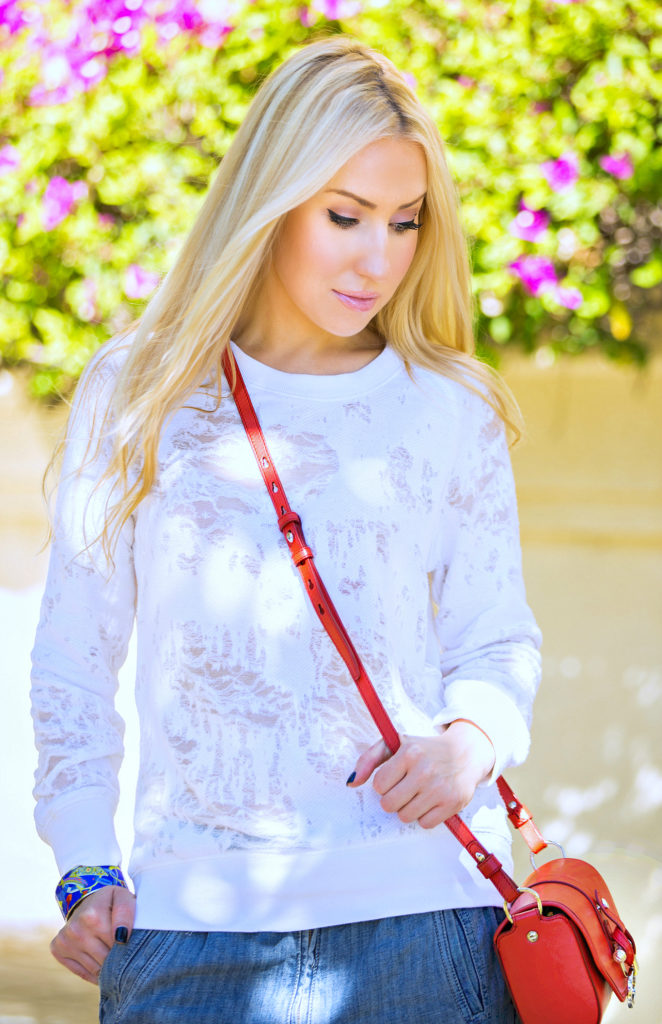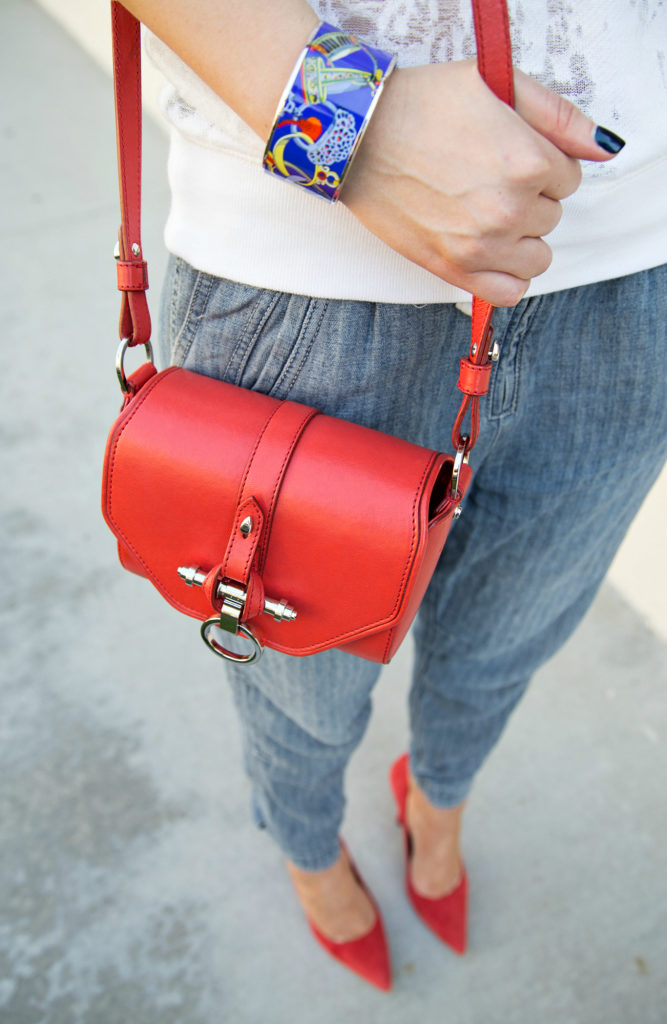 Sweater: IRO Paris 1 | 2 | 3 | 4
Pants: Free People (similar)  1 | 2
Bag: Givenchy 1 | 2 | 3 | 4
Pumps: Boutique 9 (similar) 1 | 2 | 3
Sunglasses: Tom Ford also like this 1 | 2
Bangle: Hermes
Lips: Yves Saint Laurent VOLUPTÉ SHEER CANDY  #12
Although I love dressing up and wearing skirts and dresses, most of my lounge wear and errand day outfits consist of loose pants and boyfriend jeans.
This is just part of adapting to southern California living and it's relaxed so called "California Casual" style. Sometimes when you have to drive and be on the road for a while or run from place to place, since everything is so spread out here the last thing you need is to be uncomfortable. Loose pants are just so easy for me to switch from flats to heels when needed.