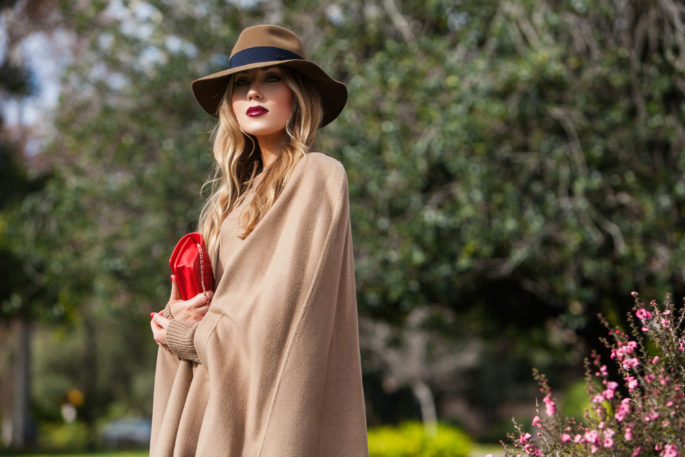 As the temperatures start dropping, finding the perfect camel coat is probably one of the season's biggest dilemmas.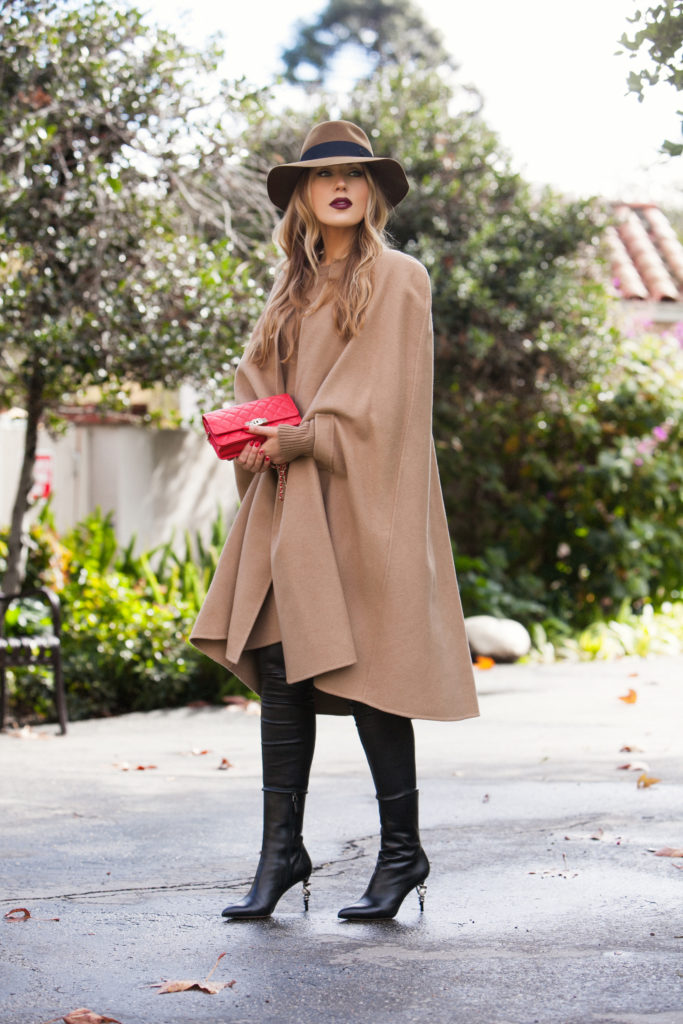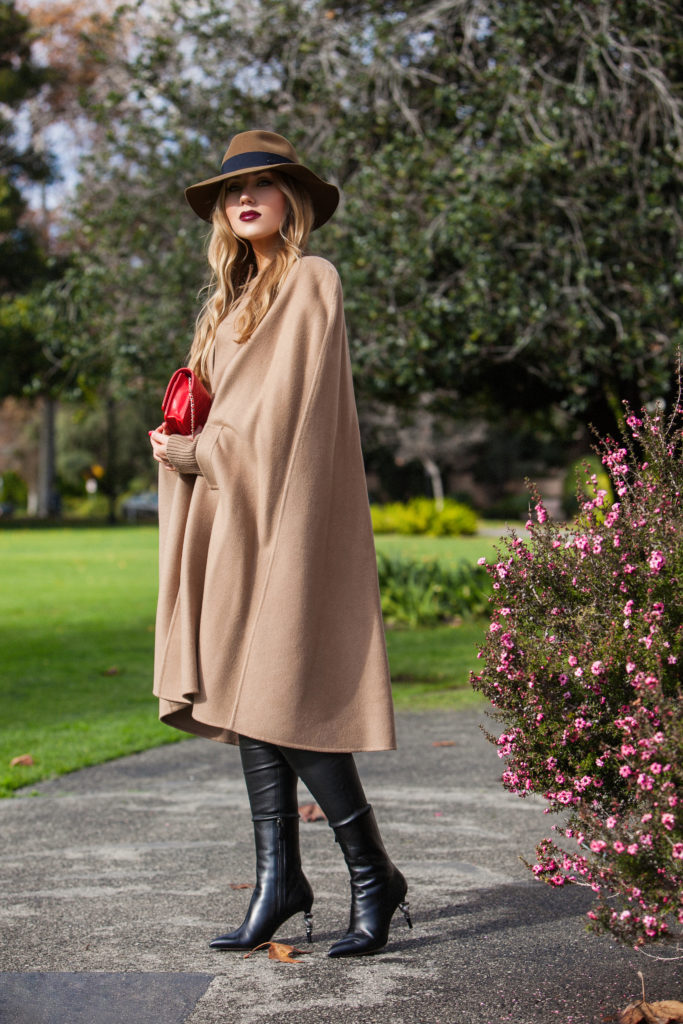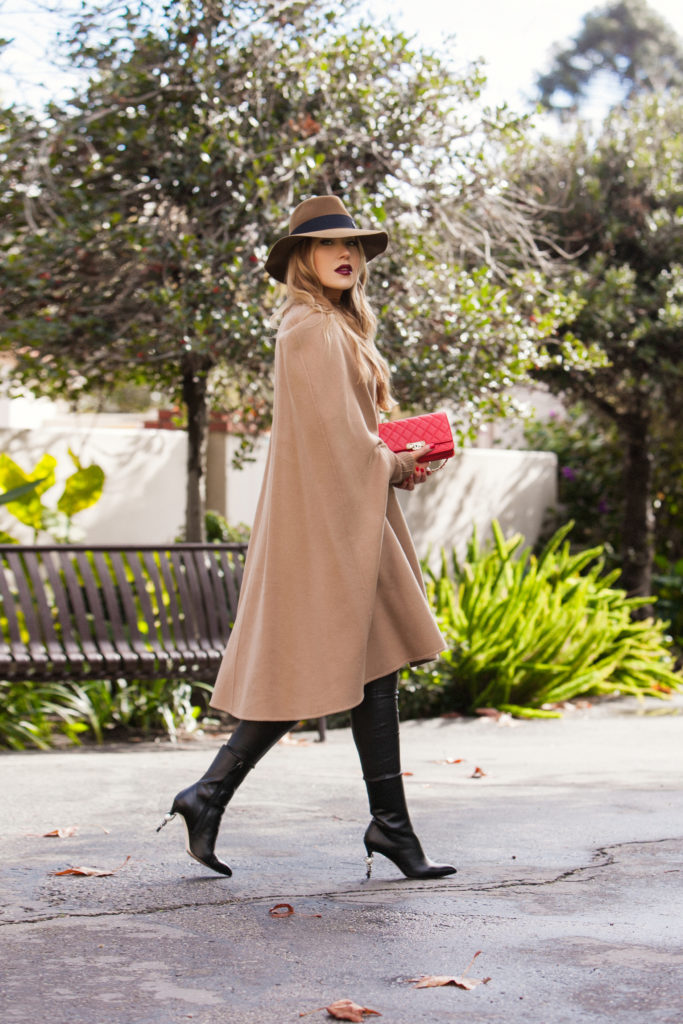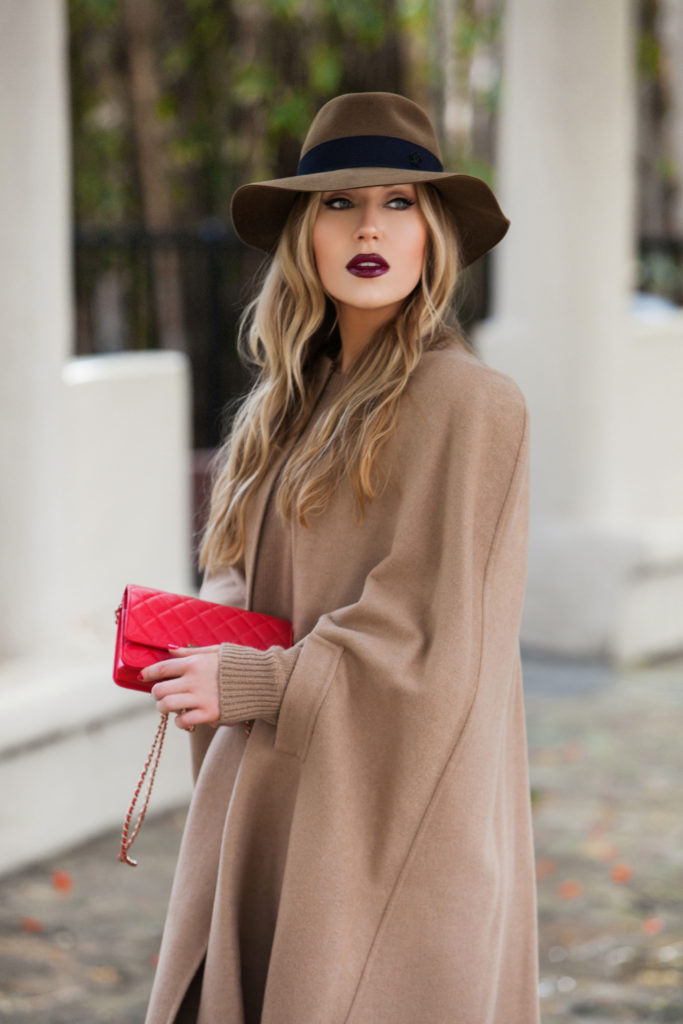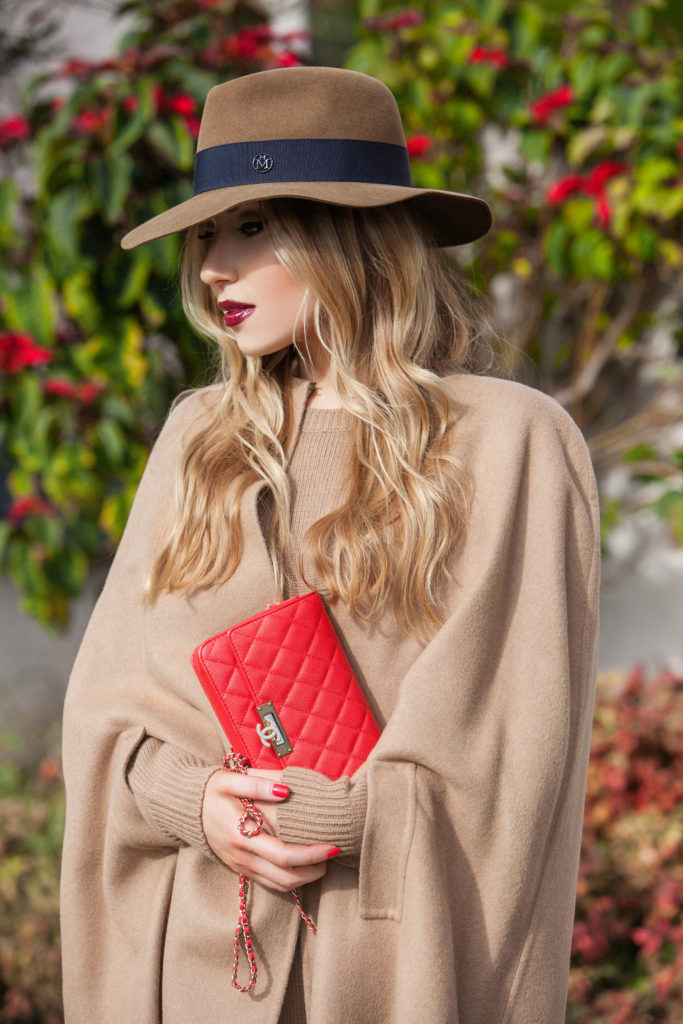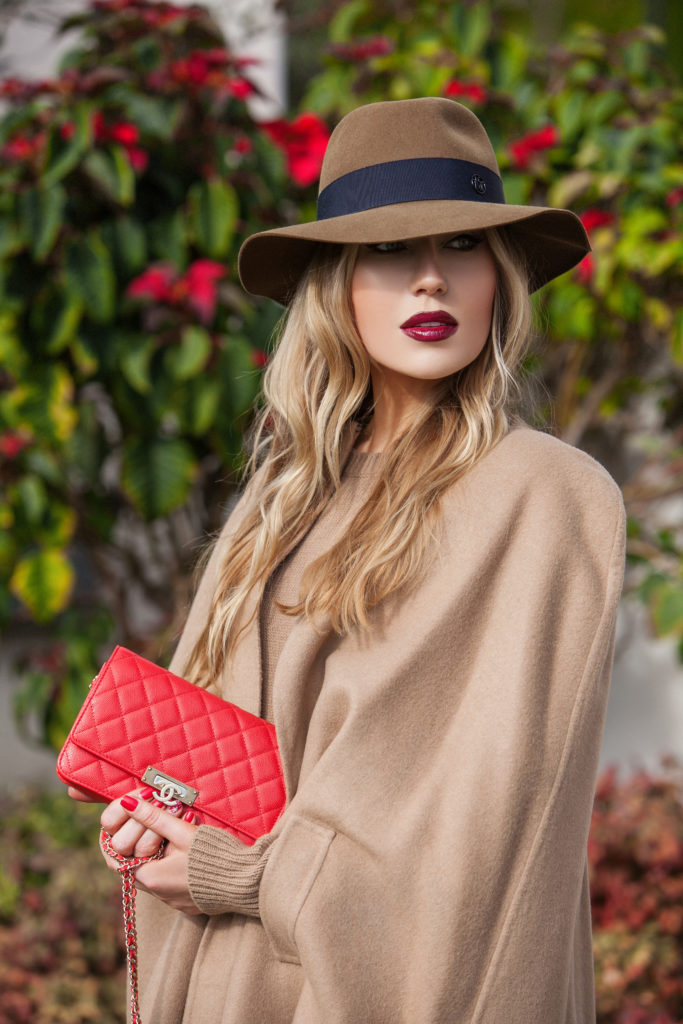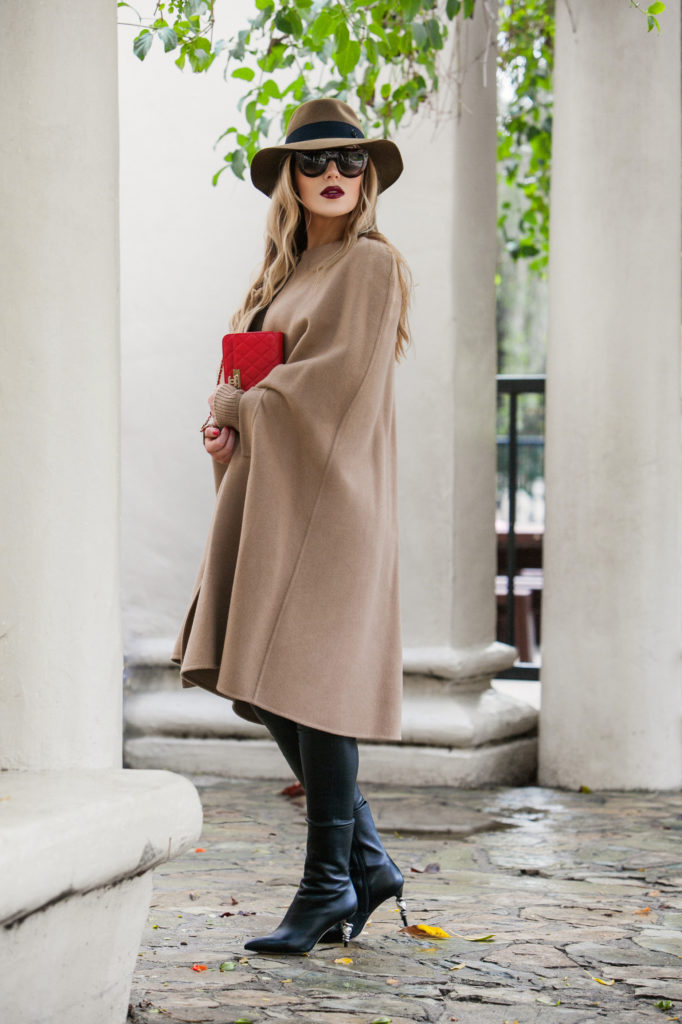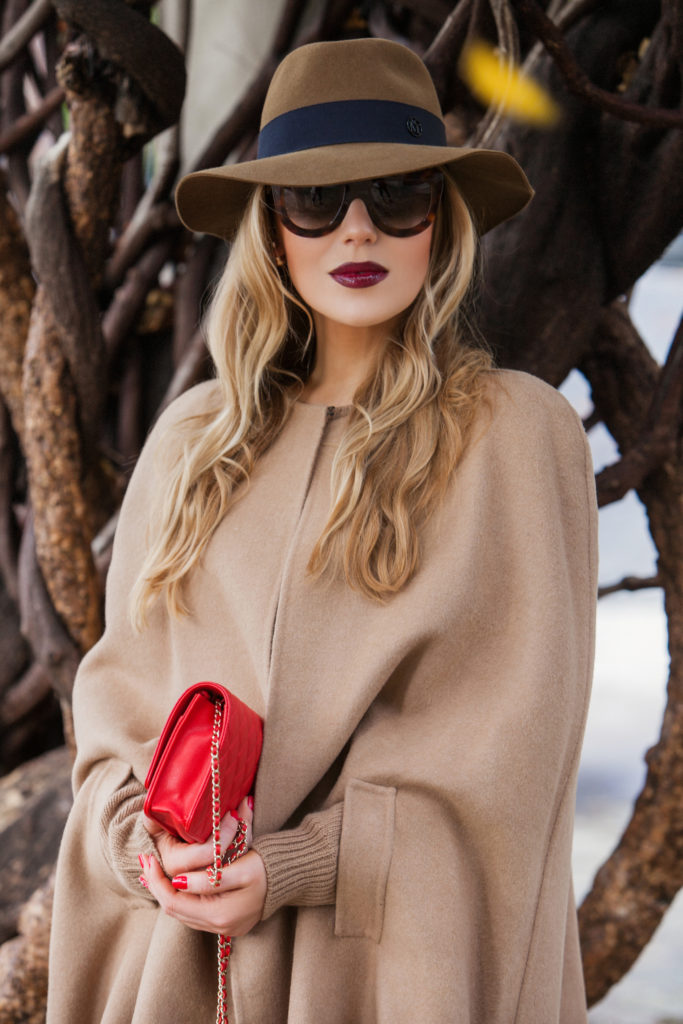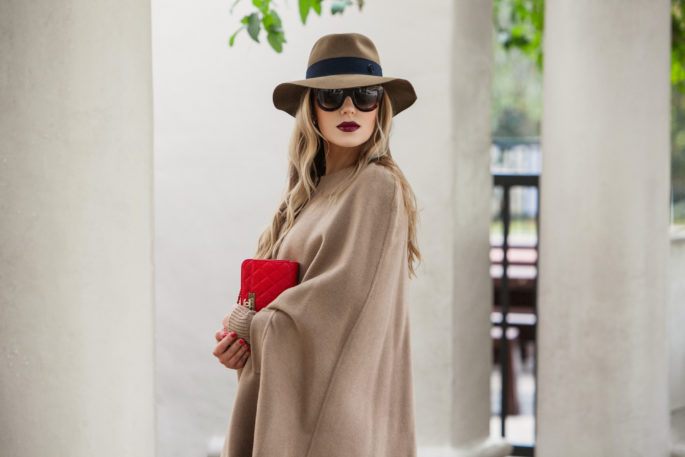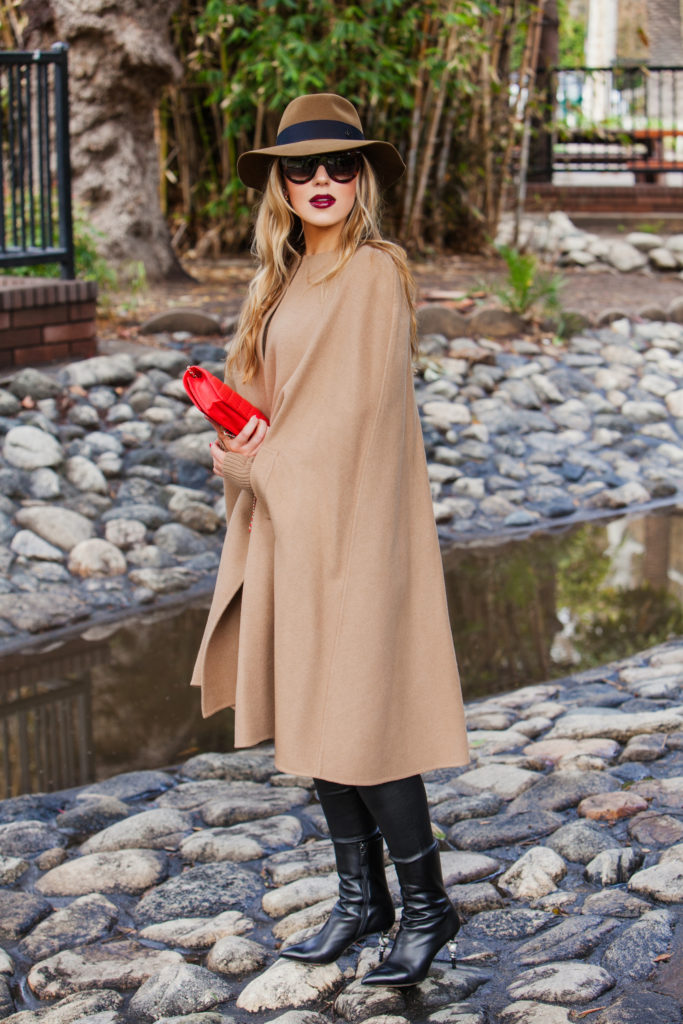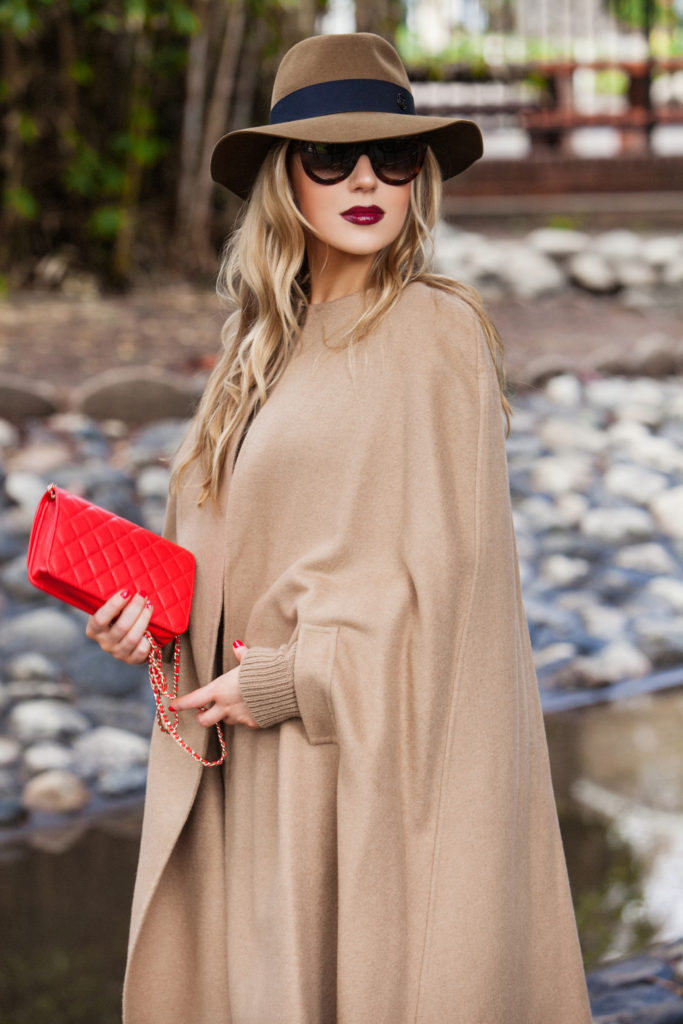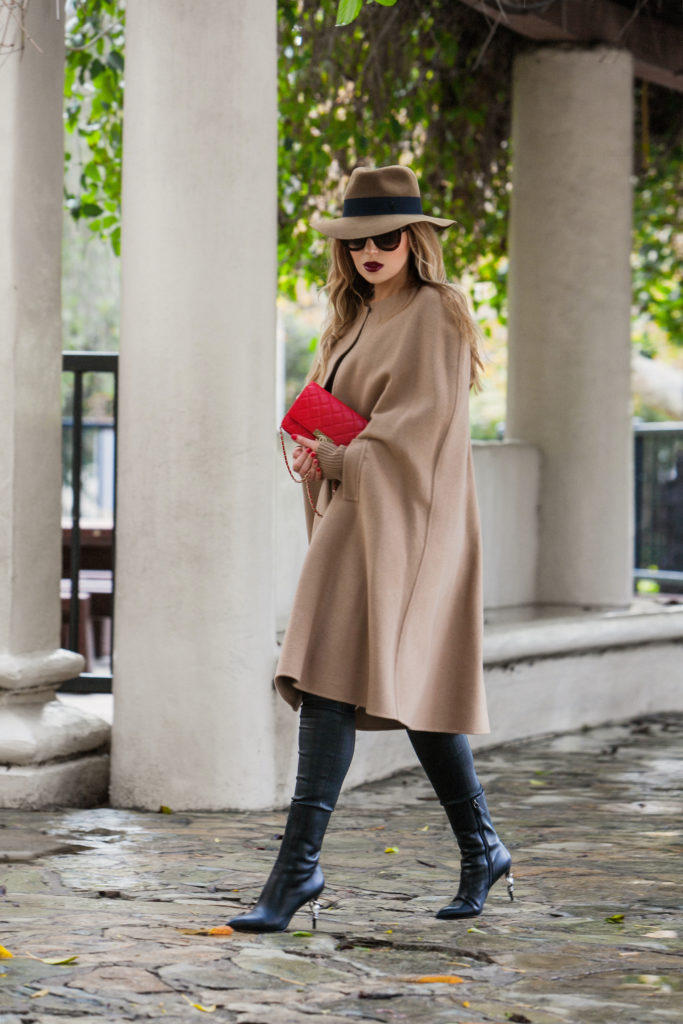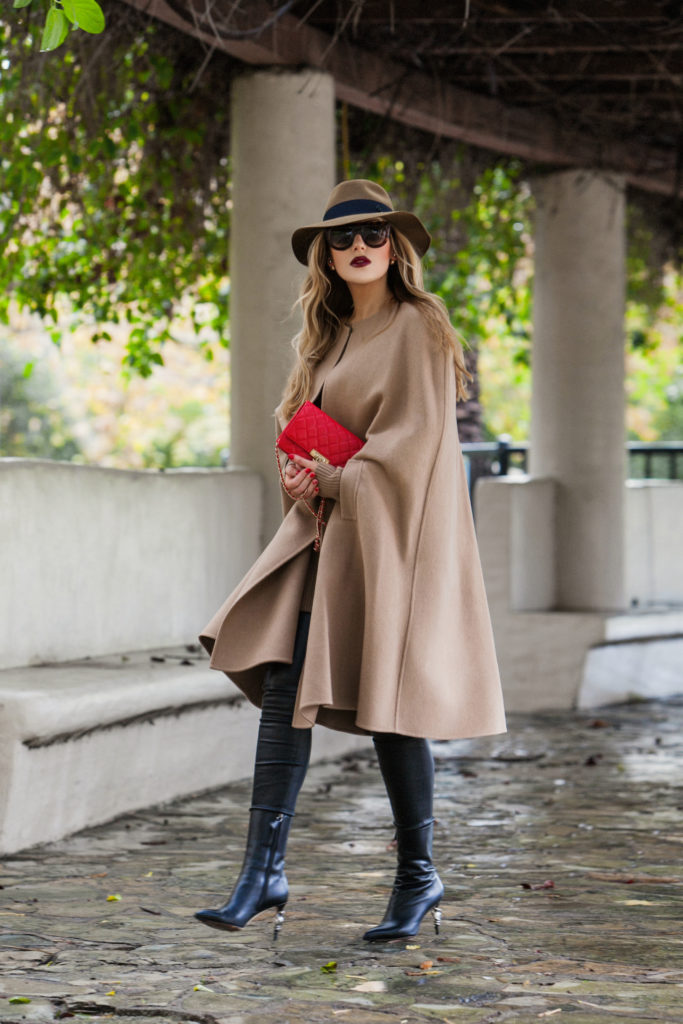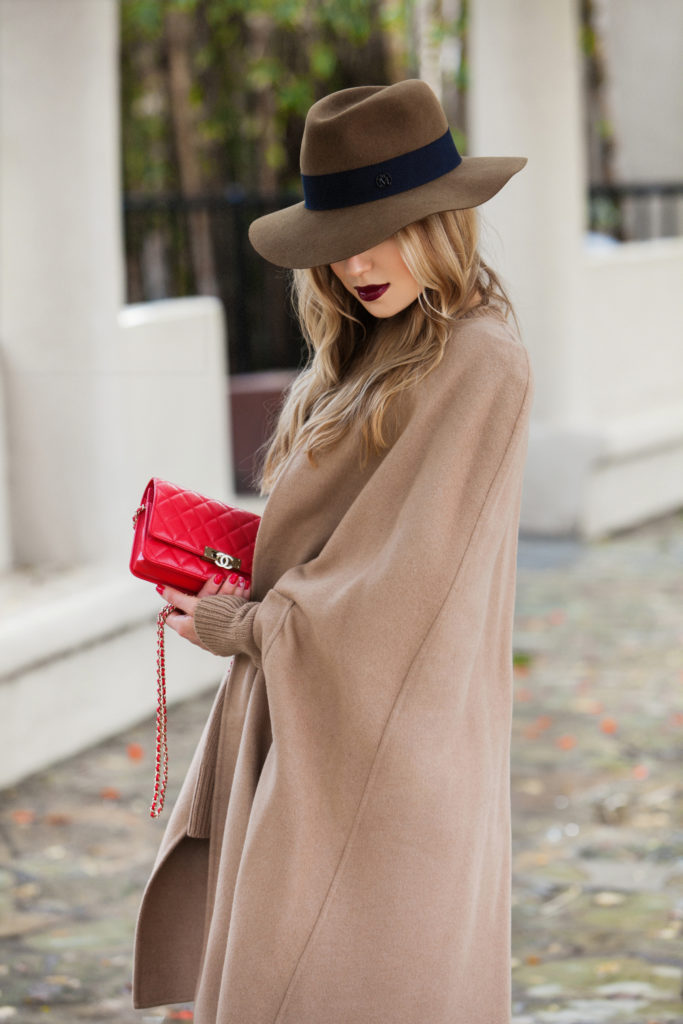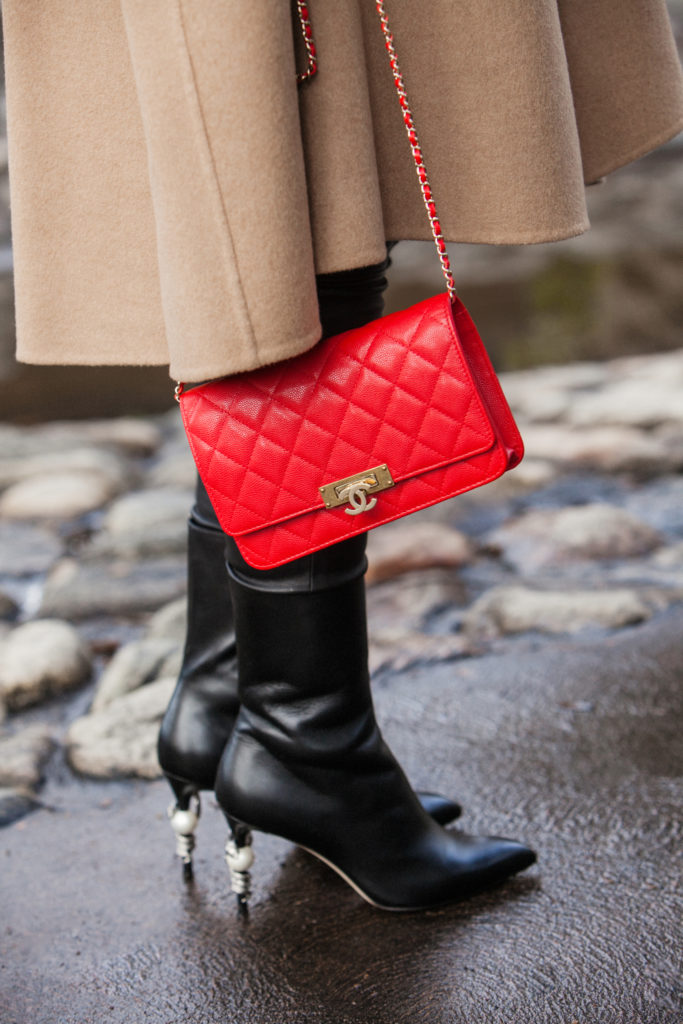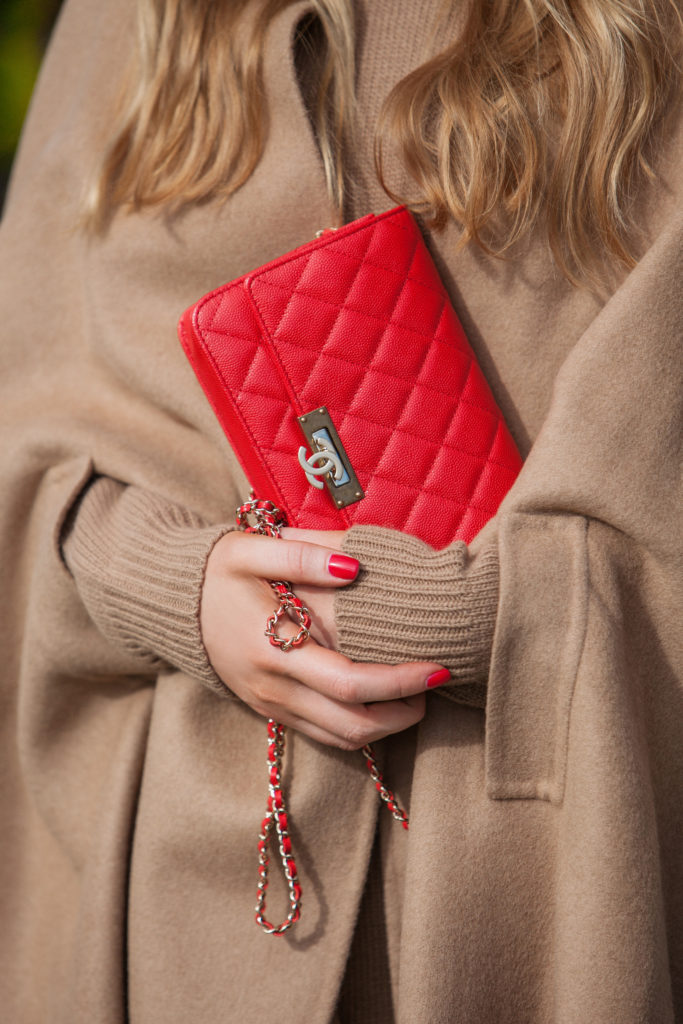 Cape: Oscar de la Renta similar 1 | 2 | 3 | 4
Pants: Alice and Olivia 1 | 2 | 3
Sweater: Prada similar tan options 1 | 2 | 3
Boots: Chanel pearl accent options 1 | 2 | 3
Hat: Maison Michel 1  and in these colors 2 | 3 | 4
Bag: Chanel quilted favorites 1 | 2 | 3 | 4
Sunglasses: Celine 1 | 2
Lips: Dior Addict Fluid Stick in Trompre L'Oeil over Kat Von D in Vampira
The tricky part is to find it in the right cut, shade, fabric and of course, price point.  I was on a dual mission – to find all of the above qualities but in a cape version, which I haven't been successful at during these past winters.
Luckily for me I was finally able to find one, of course when least expected and planned – when my budget was focused on my spring wardrobe, new collection arrivals and when the weather was transitioning into the next season – on final markdown. It was a perfect match, so this beautiful creation by Oscar de la Renta came back home with me and patiently waited till next winter. And then, it kept my camel cape style cravings satisfied once the season arrived.
Knowing how pricey outerwear can get I would recommend putting aside some budget for the end of the winter season when discounts are the highest so you can score an amazing deal, leaving you with more budget to spend on accessories to style it with.
Photography by Mila Zvereva