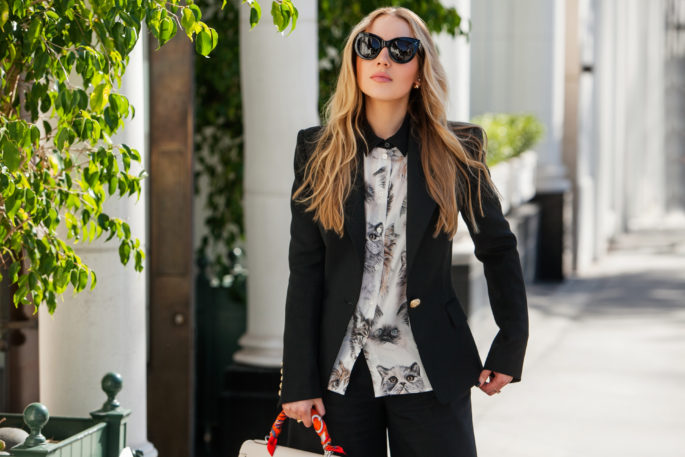 Today's post is brought to you by a big cat aficionado. My love for felines (and all animals) is strong as I am a mama to a furry little boy.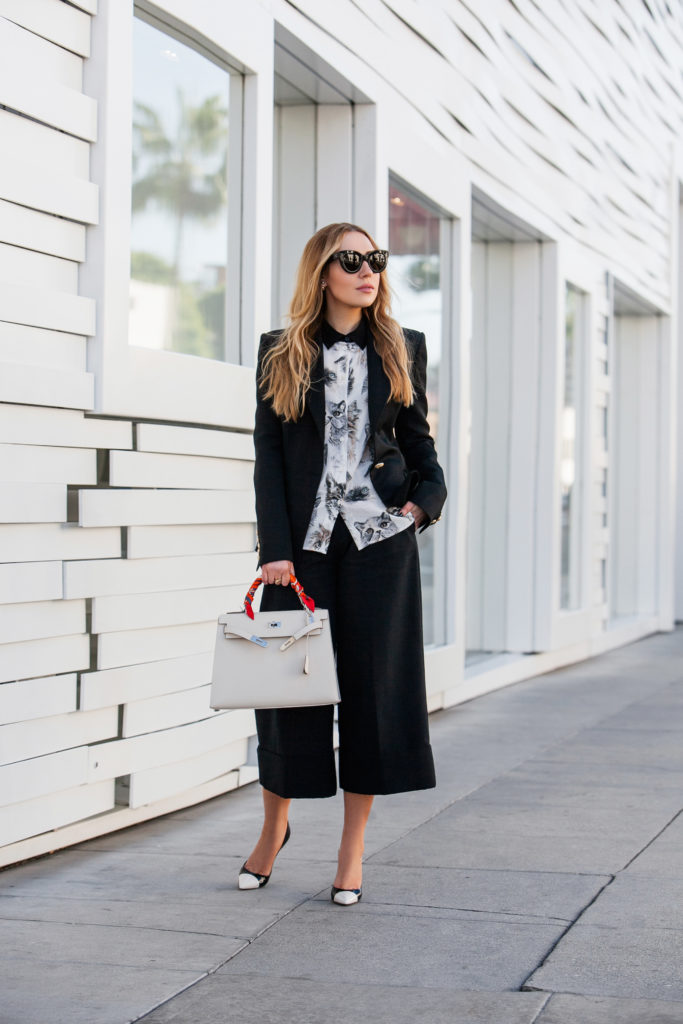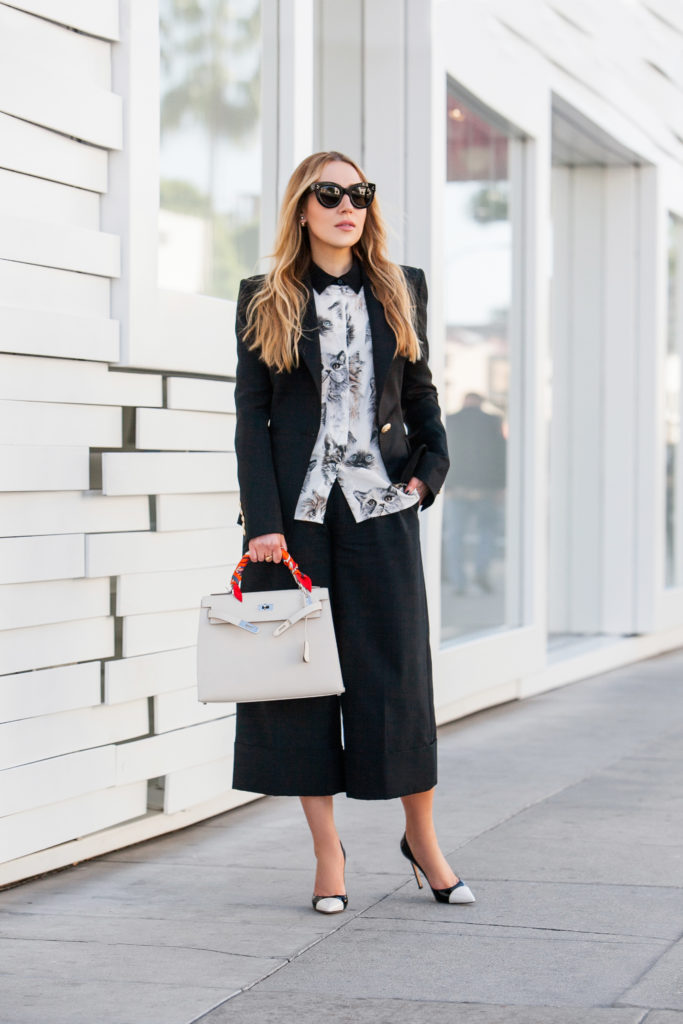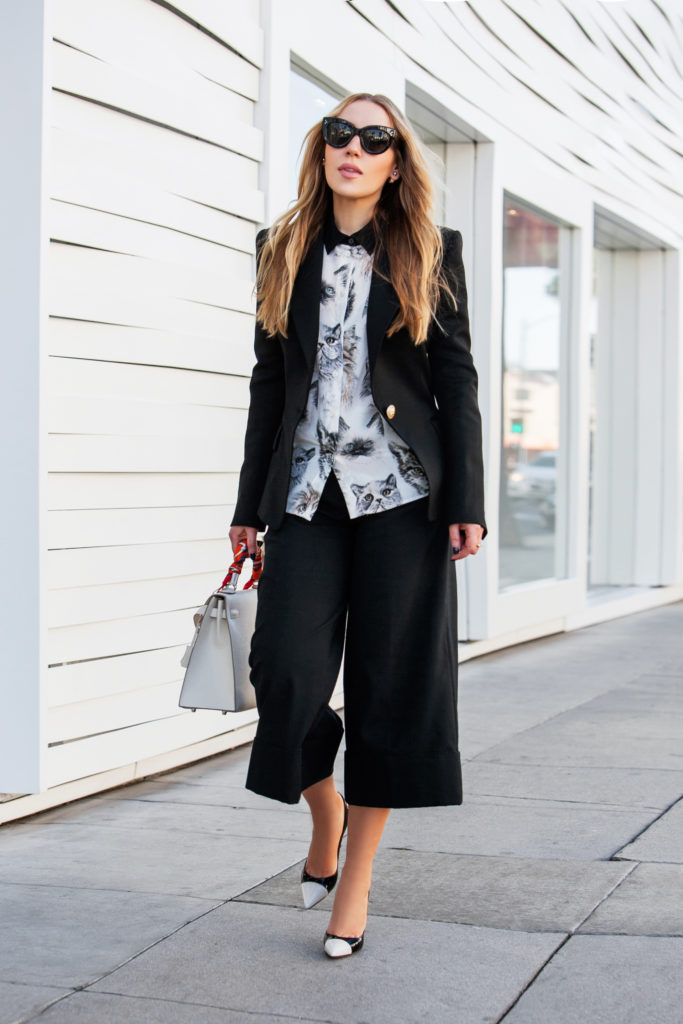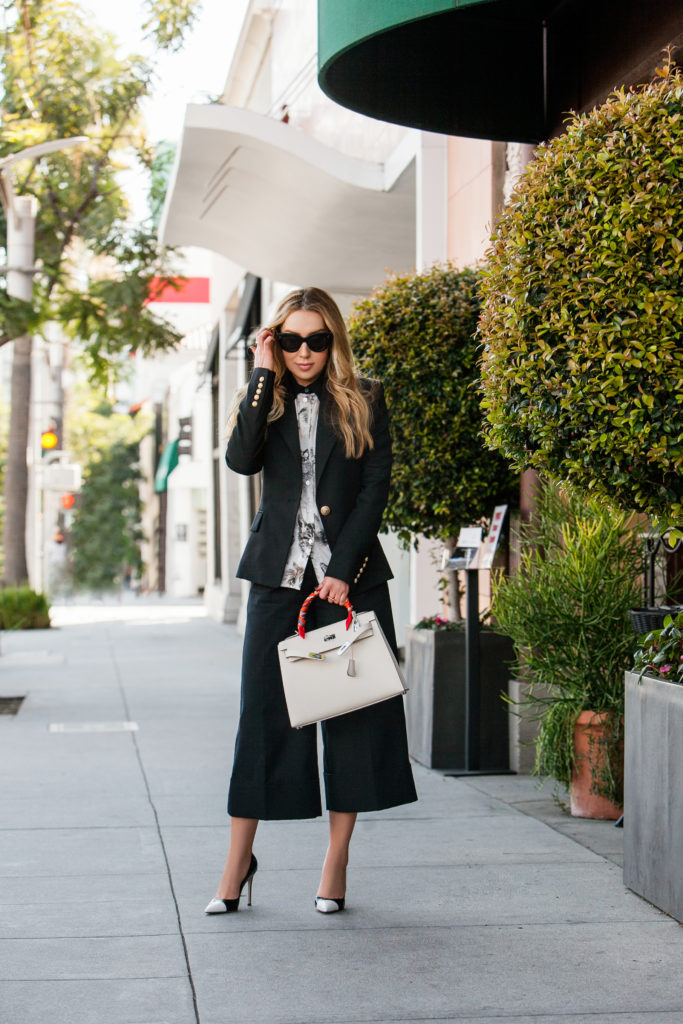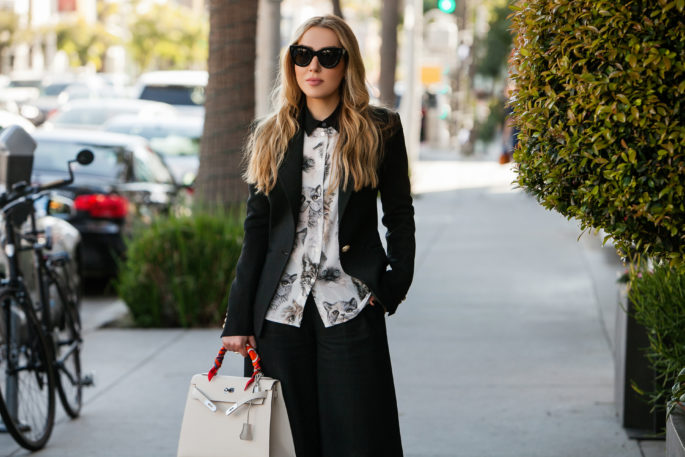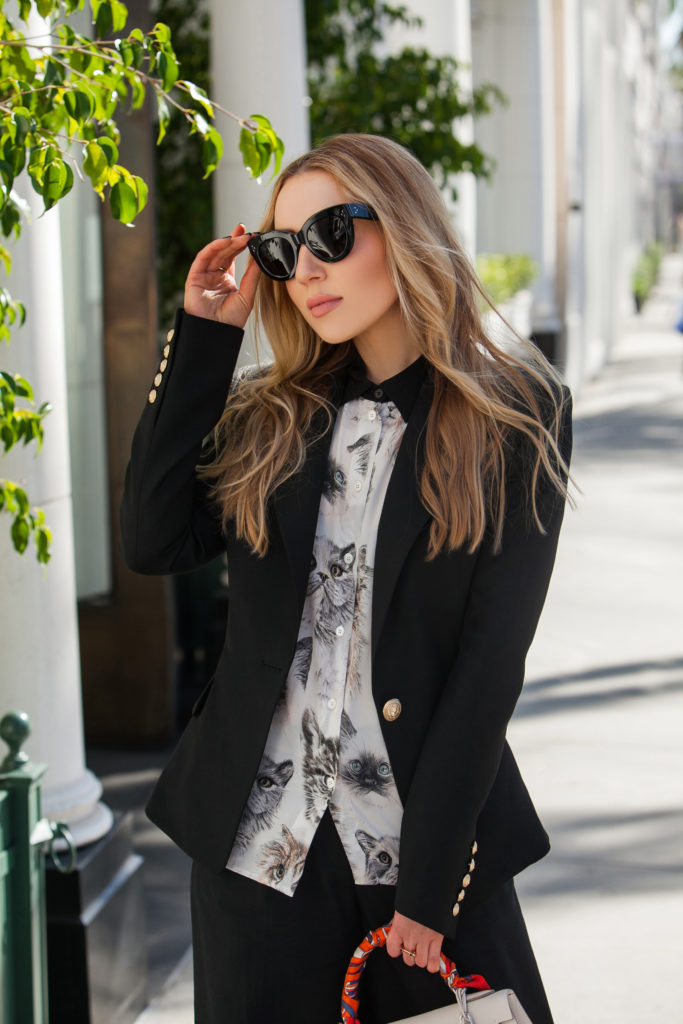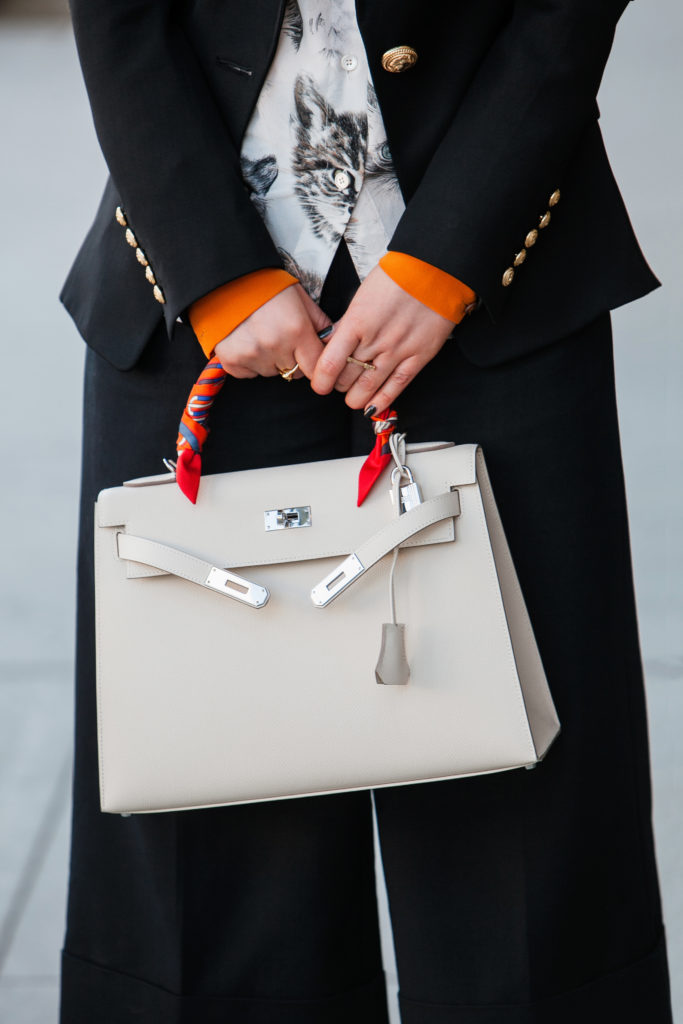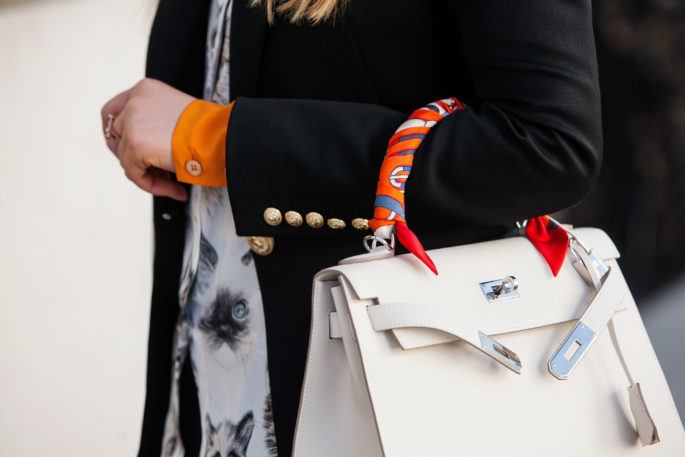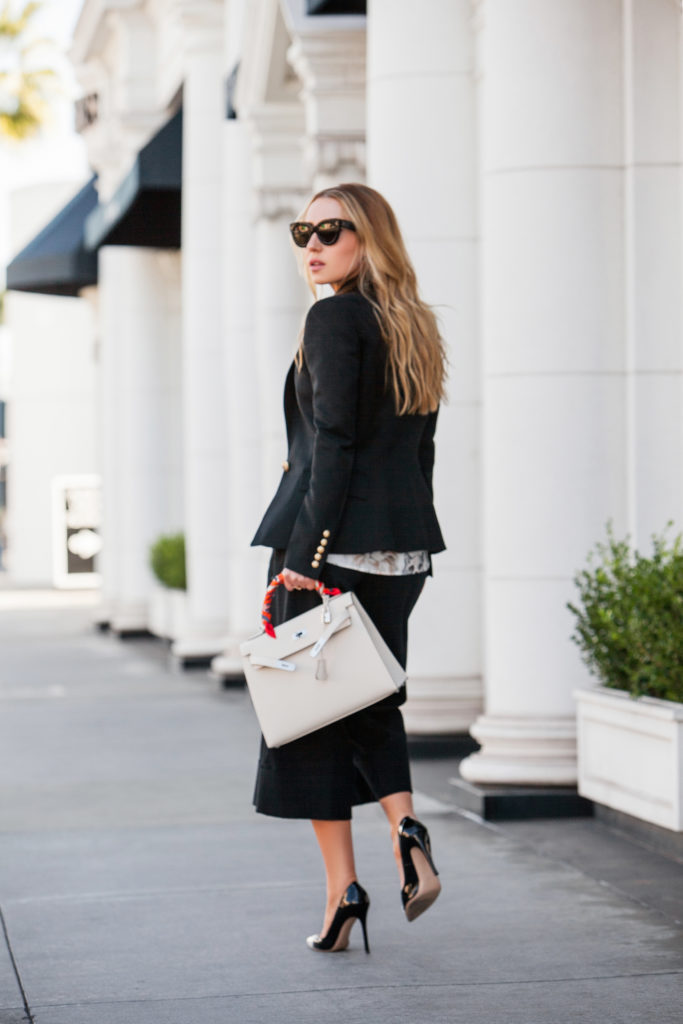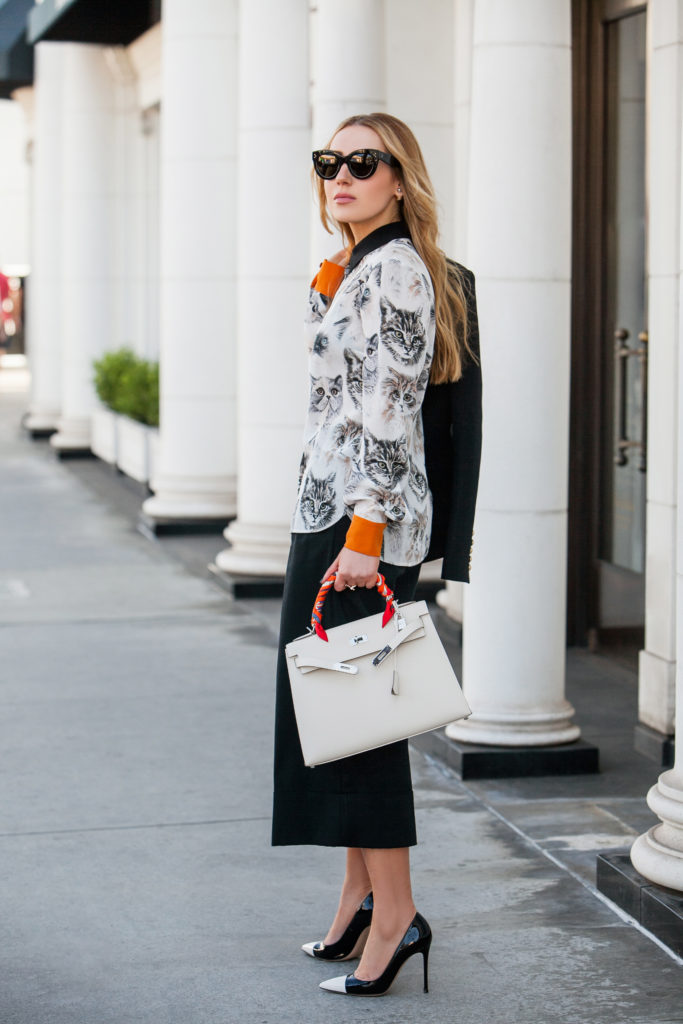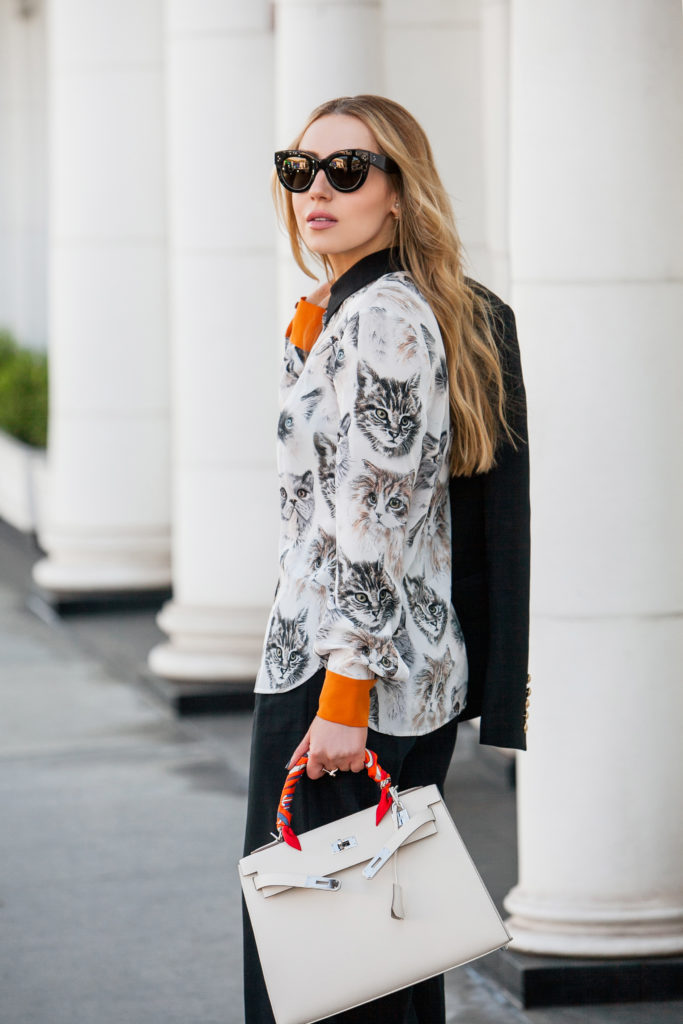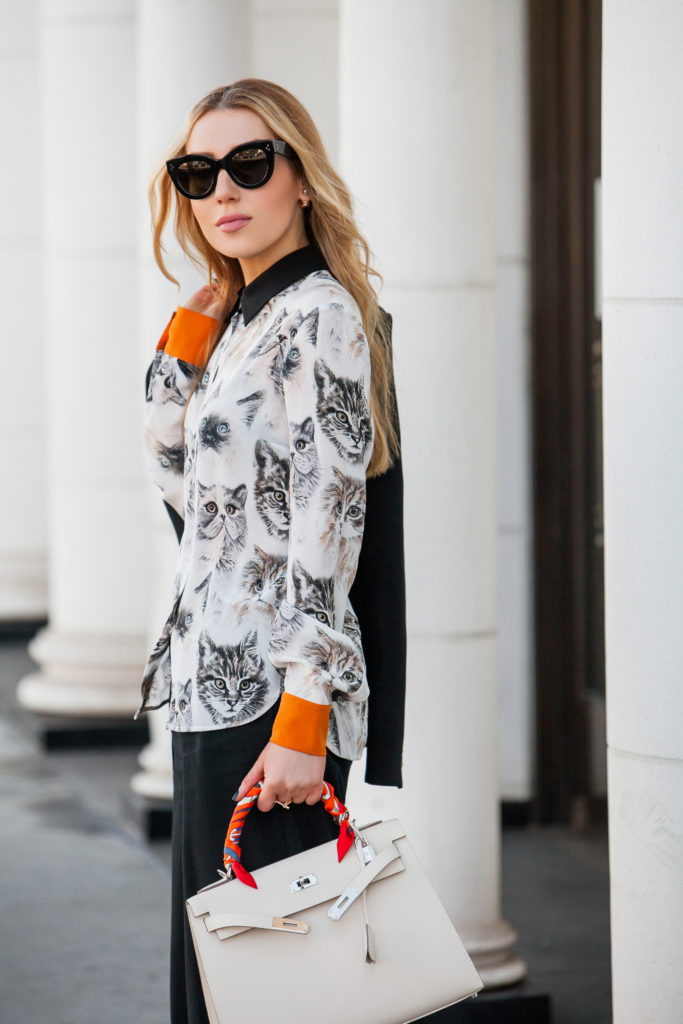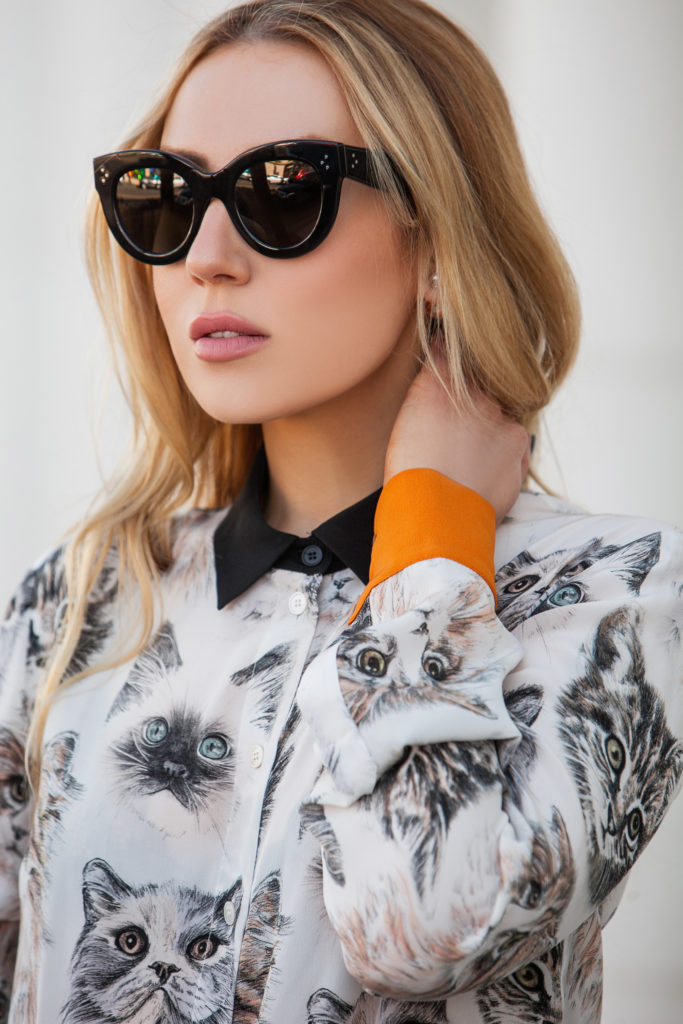 Blazer: Balmain 1 | 2 | 3 | 4
Shirt: Stella McCartney 1 | 2 | 3
Culottes: Tibi 1 | 2 | 3
Pumps: Gianvito Rossi similar 1 | 2 | 3
Bag and Twilly: Hermes
Sunglasses: Celine
Any movie involving an animal getting hurt or in danger is the worst type of drama for me, so I was banned from watching those since I was 5. I pay a lot of attention to how people treat animals when letting them in my inner circle.  It might not be a big deal for some, but it is a big factor for me.  
That's why I truly admire what Stella McCartney stands for with her sustainable eco brand and frequent incorporation of flora and fauna prints. And for that particular reason, they always find their way into my closet. This cat print blouse is really special because I think one of the cats looks like my boy, so it was a no brainer.
Photography by Mila Zvereva