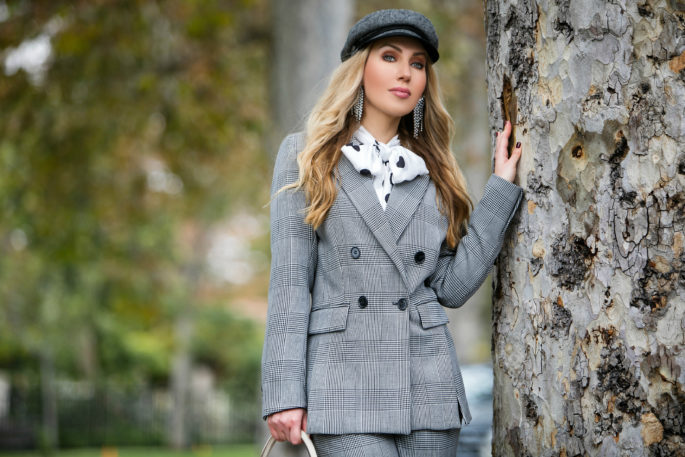 Checks, plaid and houndstooth this season were definitely all over the runways. Due to high demand, companies like Zara, Topshop and H&M quickly equipped themselves with some great affordable options.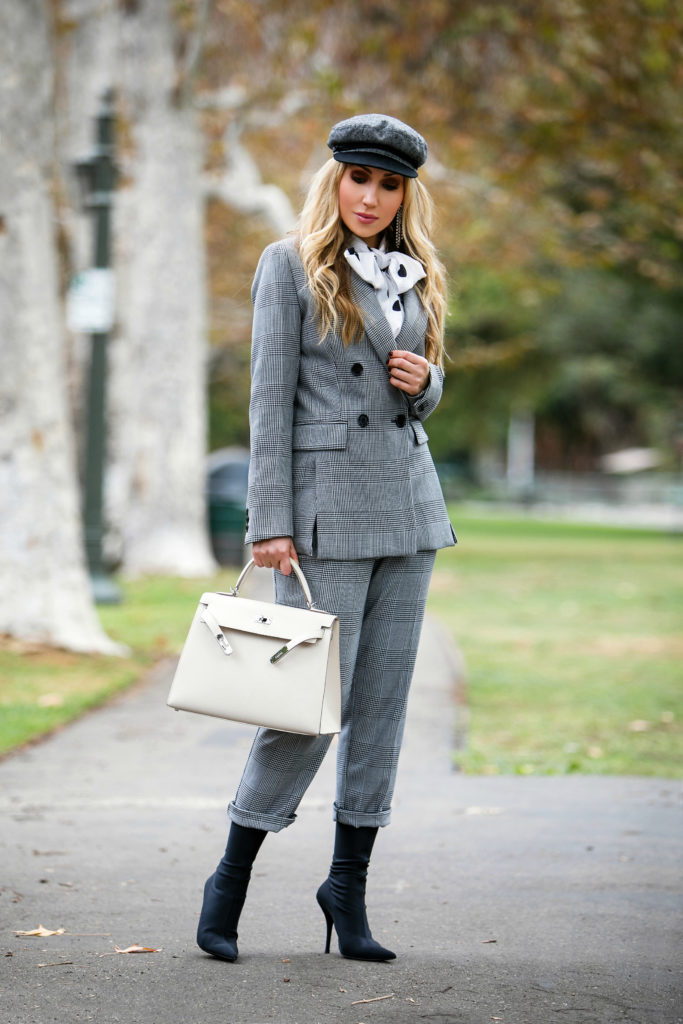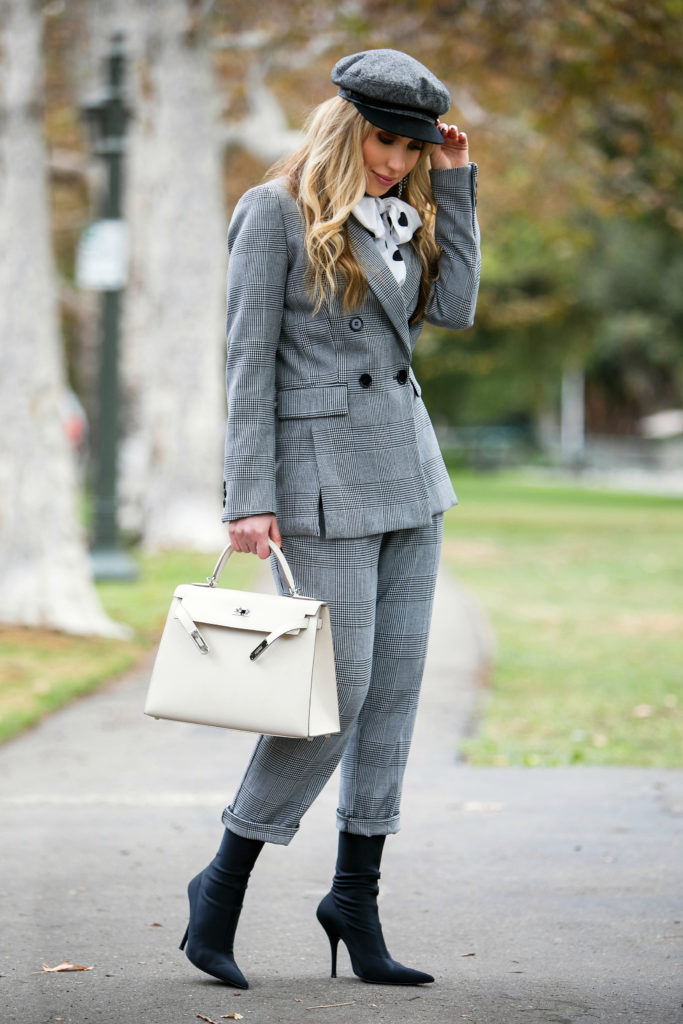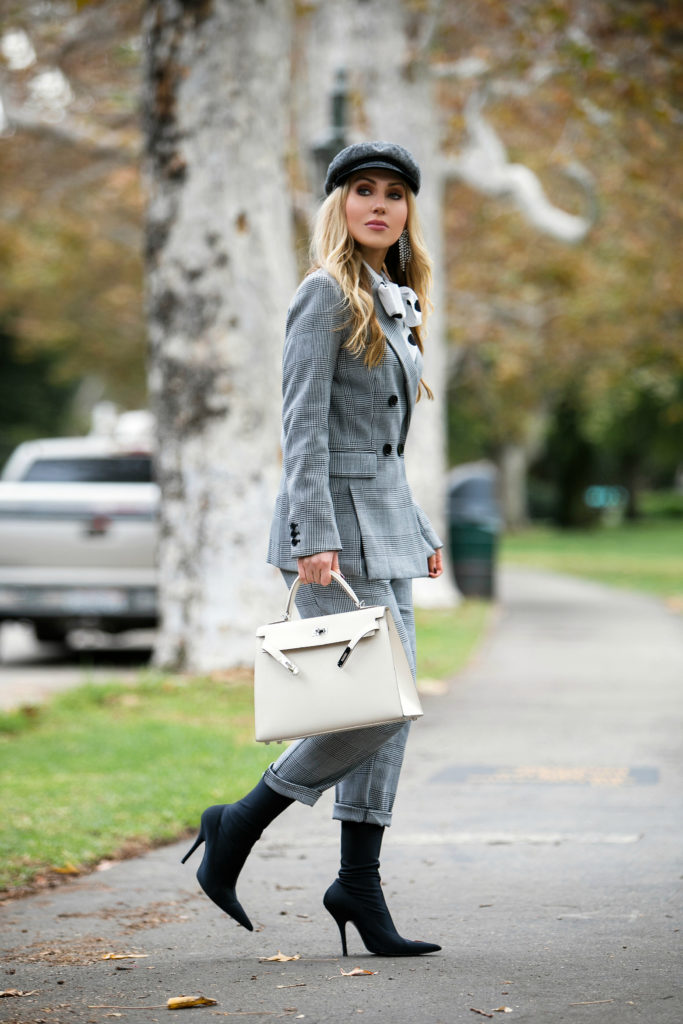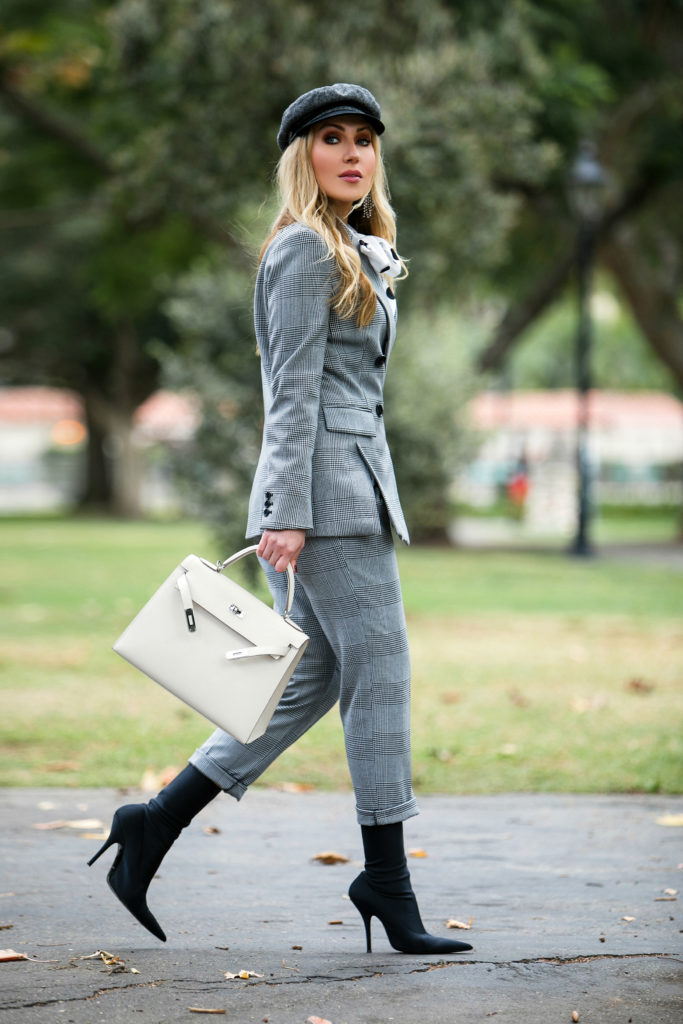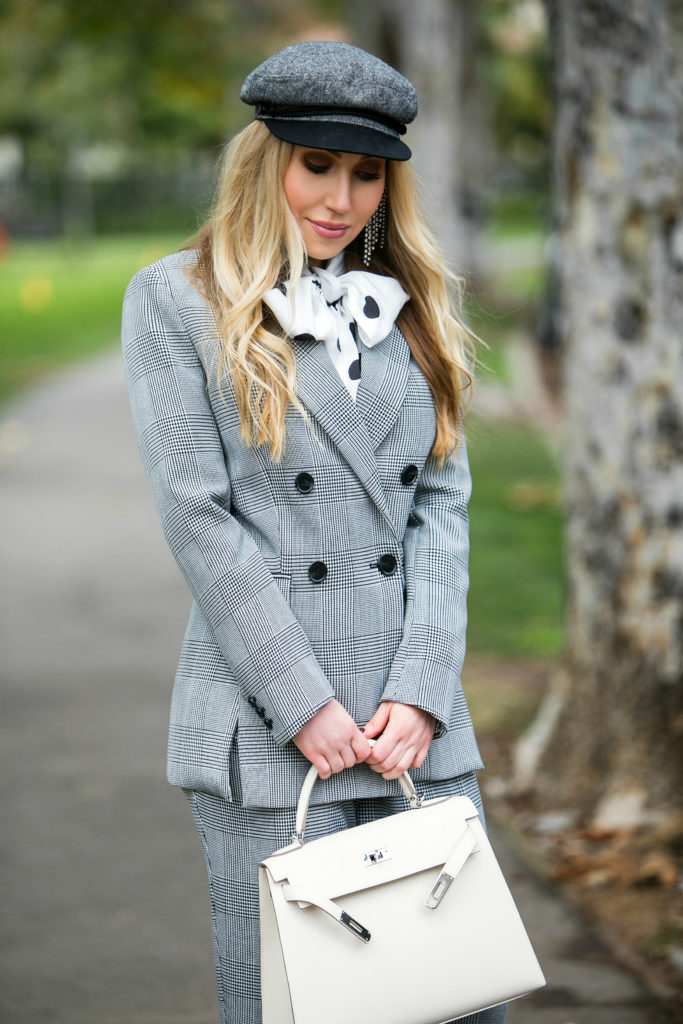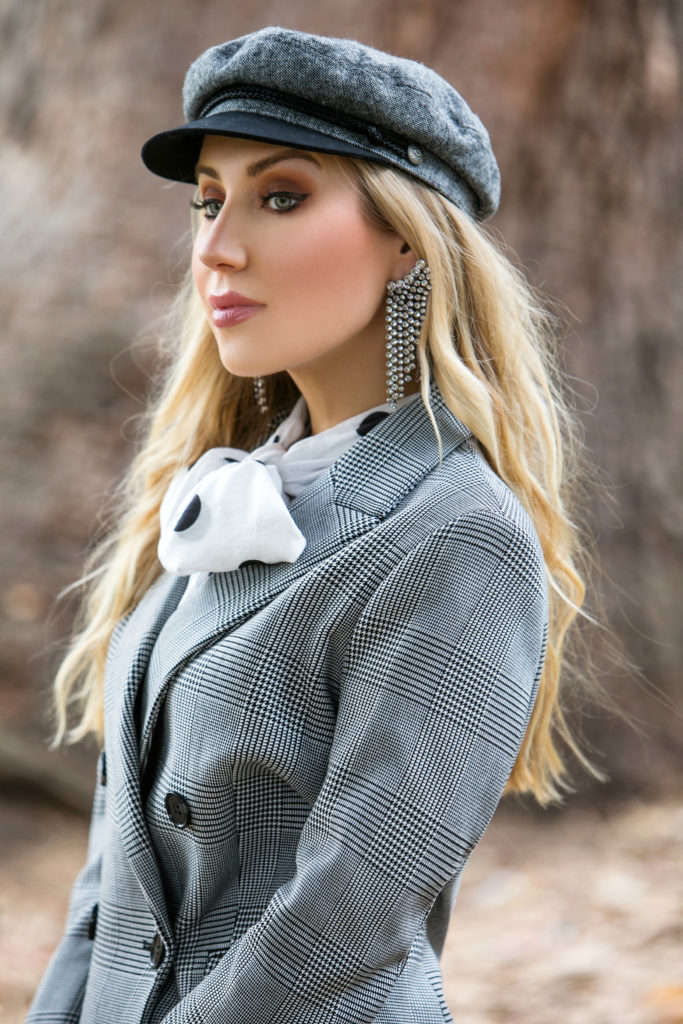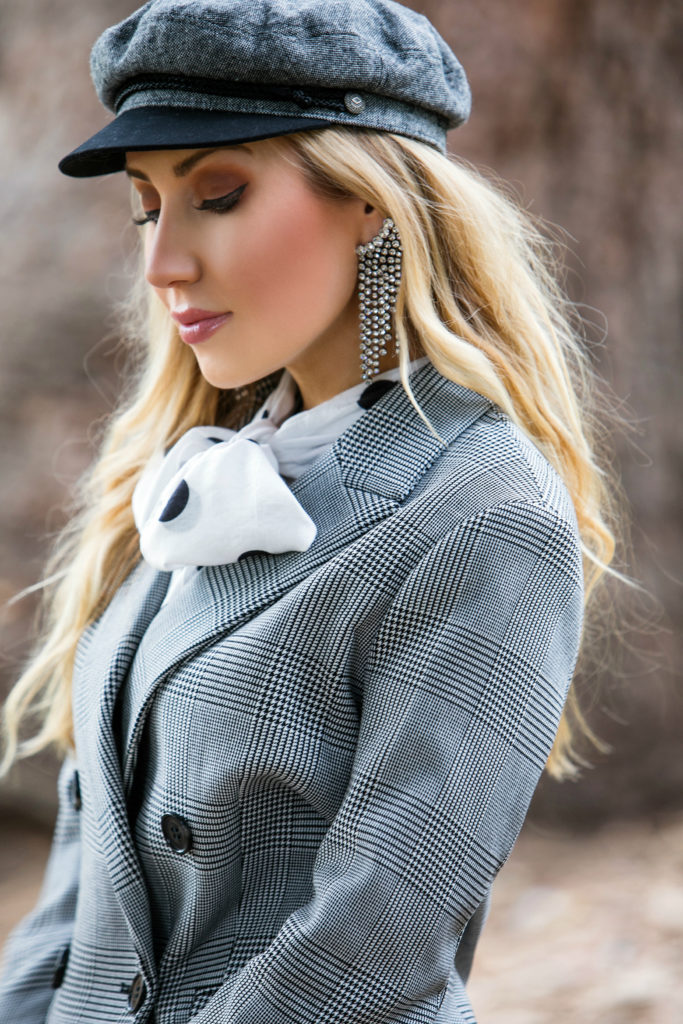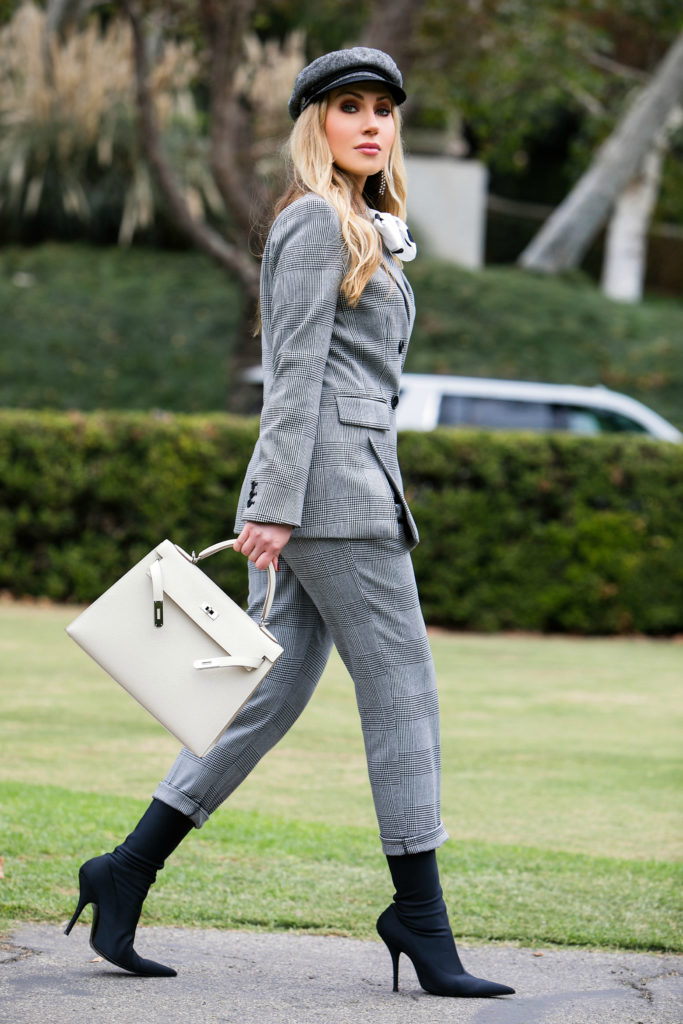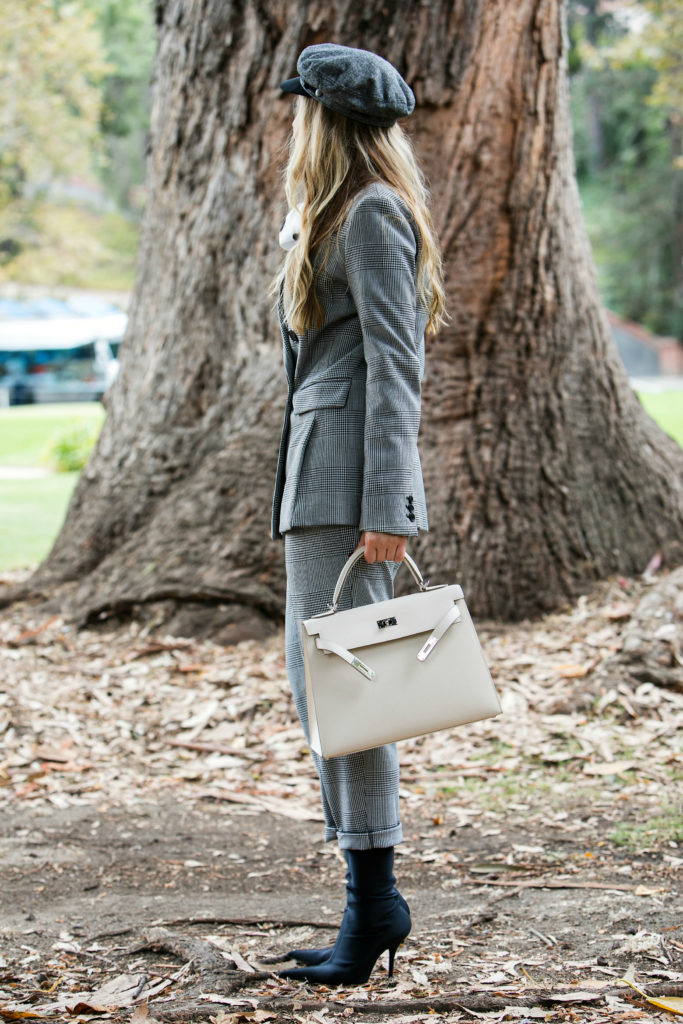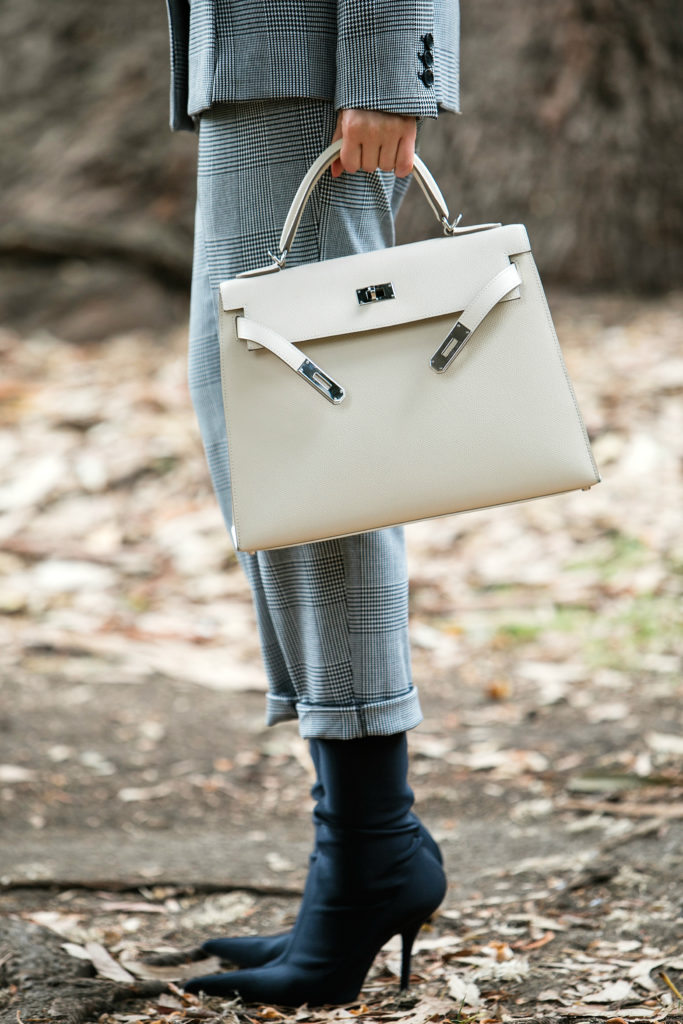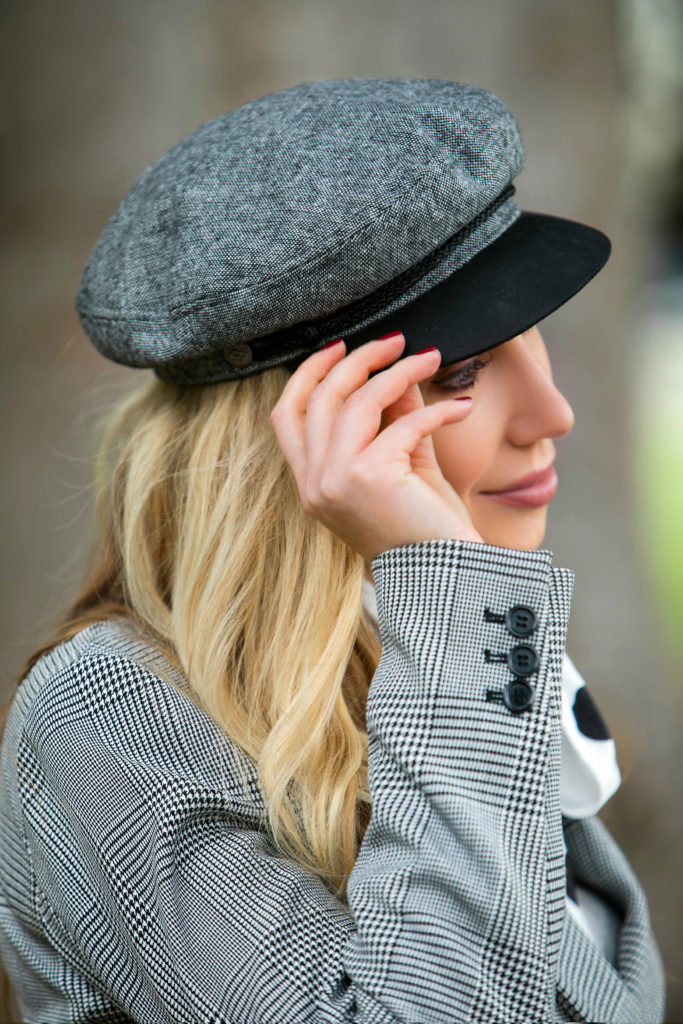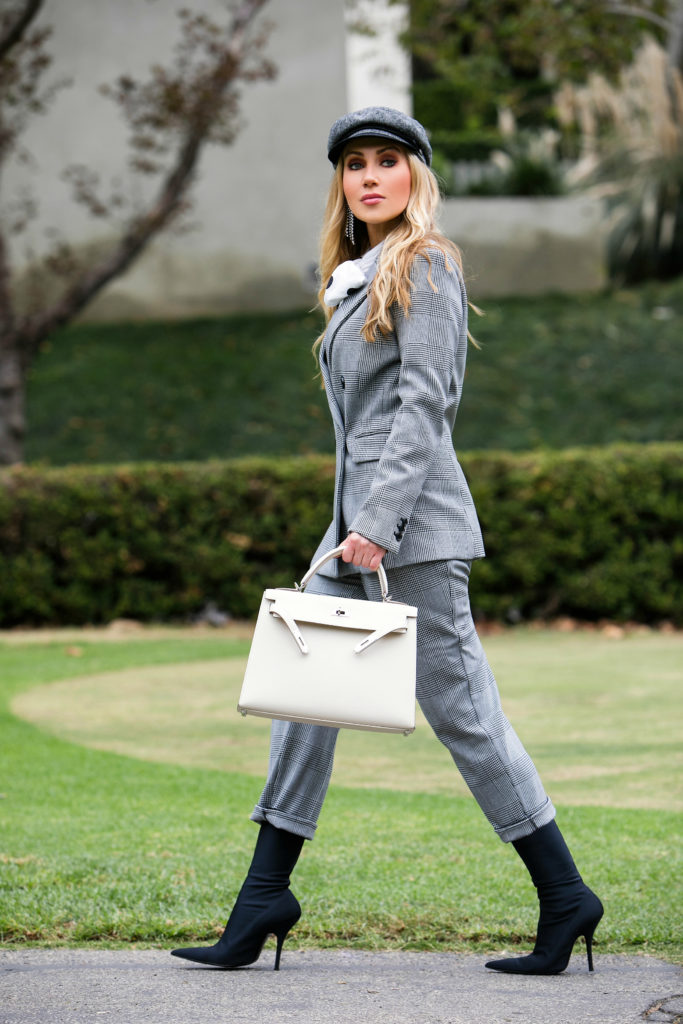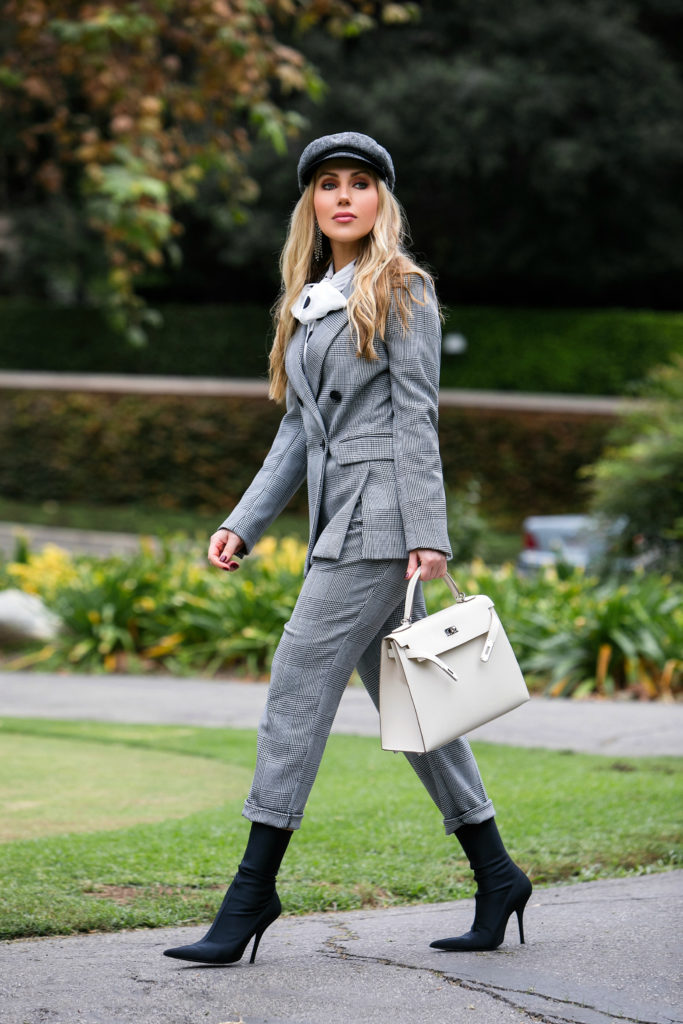 Jacket: H&M
Pants: H&M
Top: H&M similar 1 | 2
Boots: Balenciaga 1 | 2 | 3
Bag: Hermes 
Earrings: Isabel Marant similar 1
Hat: Brixton
I have in general a thing for checkered print, especially around fall / winter time, playing off of the seasonal contrast, so I didn't need to be sold to jump on the pattern hype. But I did get the urge to find a coordinating suit version. Jackets and blazers are always welcomed in my closet but I wasn't sure how much use I would get from matching plaid pants. So finding this wonderful suit at H&M was a major score that satisfied my suit cravings for checks.
While I was browsing H&M store I also stumbled on the loveliest polka dot blouse which to my surprise was only $9, so I right away grabbed it in 2 sizes: one to be worn with a skirt or tucked since it runs more snug and a little shorter and the larger size, which is a little looser and longer, to wear with pants and jeans. Do you do something similar when the price tag allows and you like the piece a lot? 
Did you fancy adding any plaid or checked pieces this FW season? Or may be rediscovered some of your already beloved finds in your closet?
Photography by Mila Zvereva
SaveSaveSaveSave
SaveSave
SaveSaveSaveSave
SaveSave
SaveSave
SaveSave
SaveSave