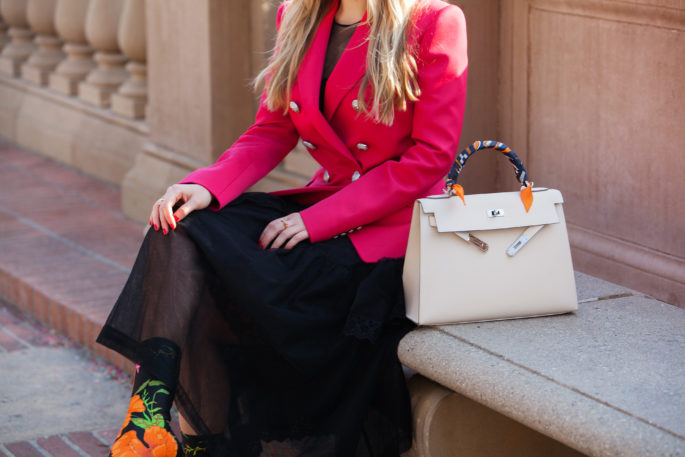 Red blazers are definitely a no-brainer to make a statement. You won't stay unseen wearing it, but who would even want to when wearing this bold and rich cherry Balmain number.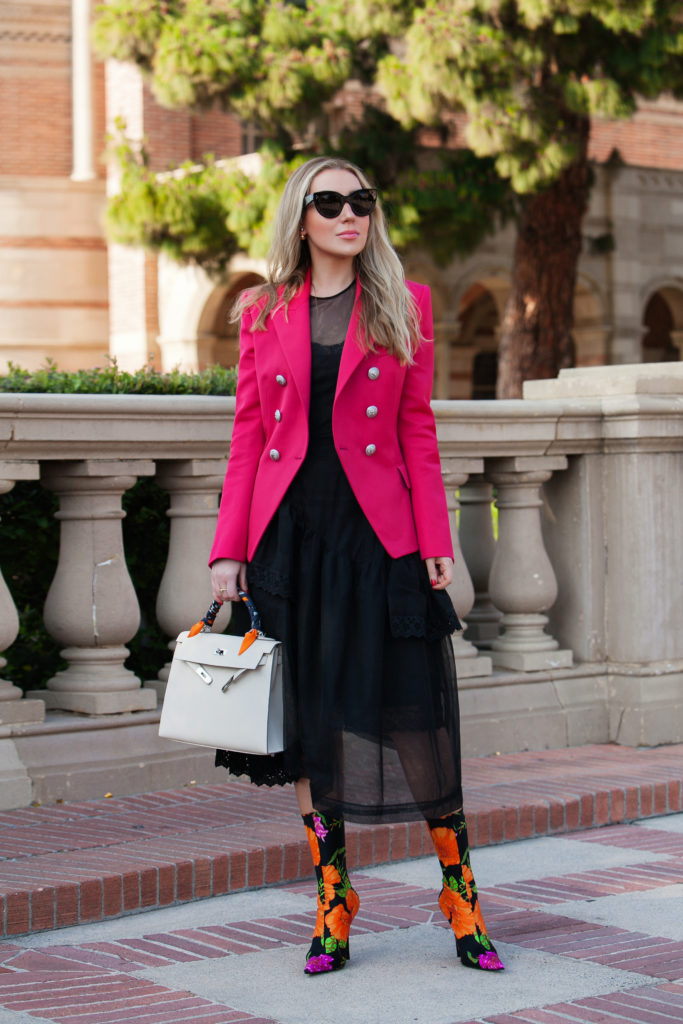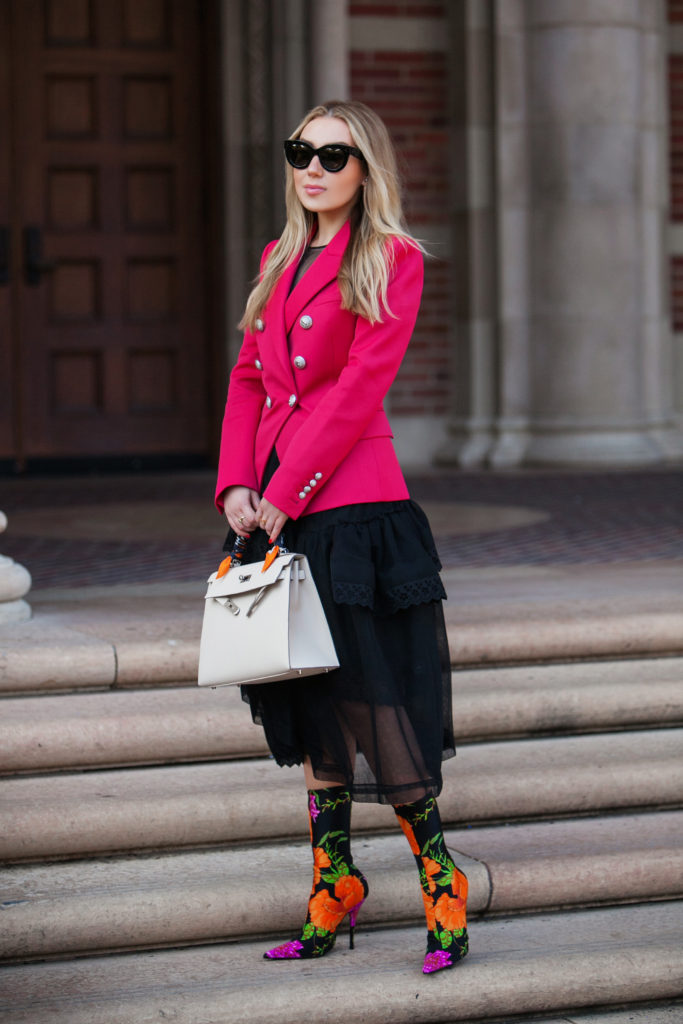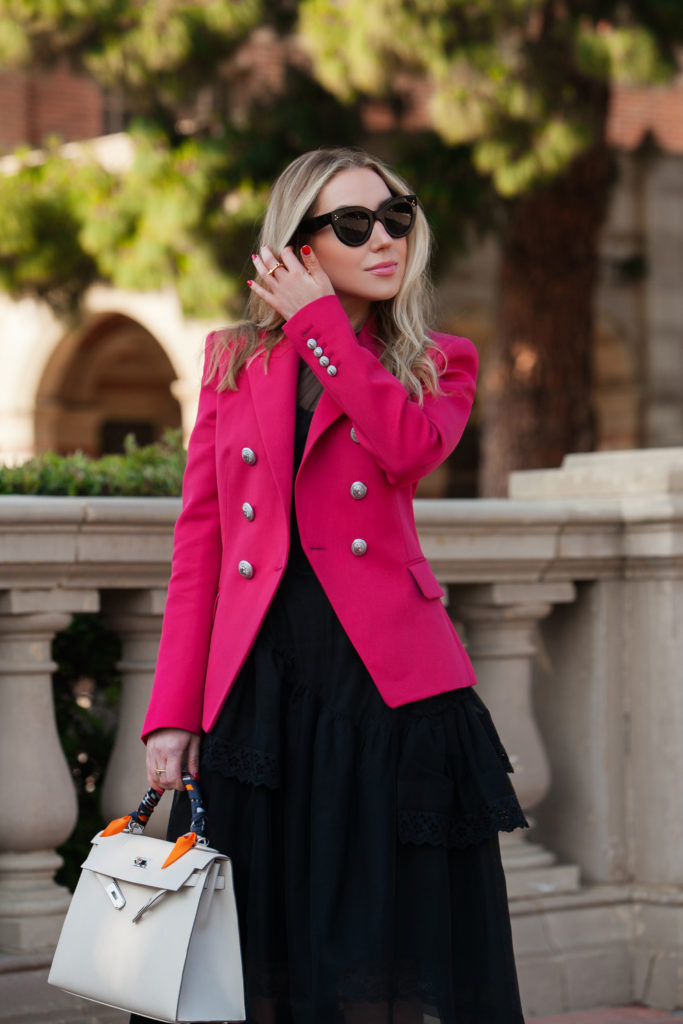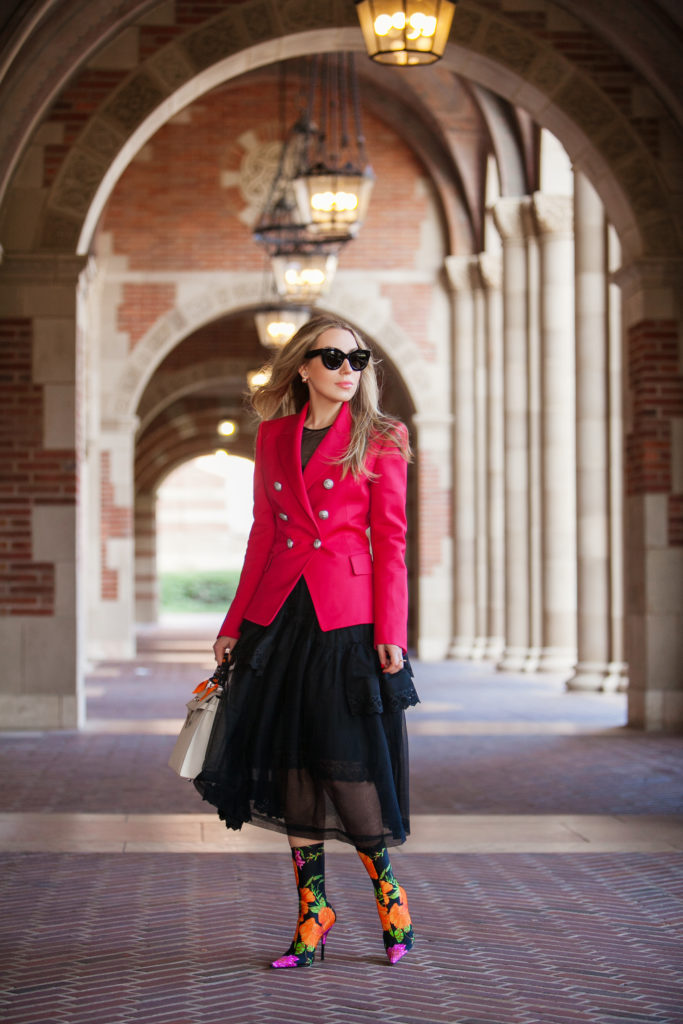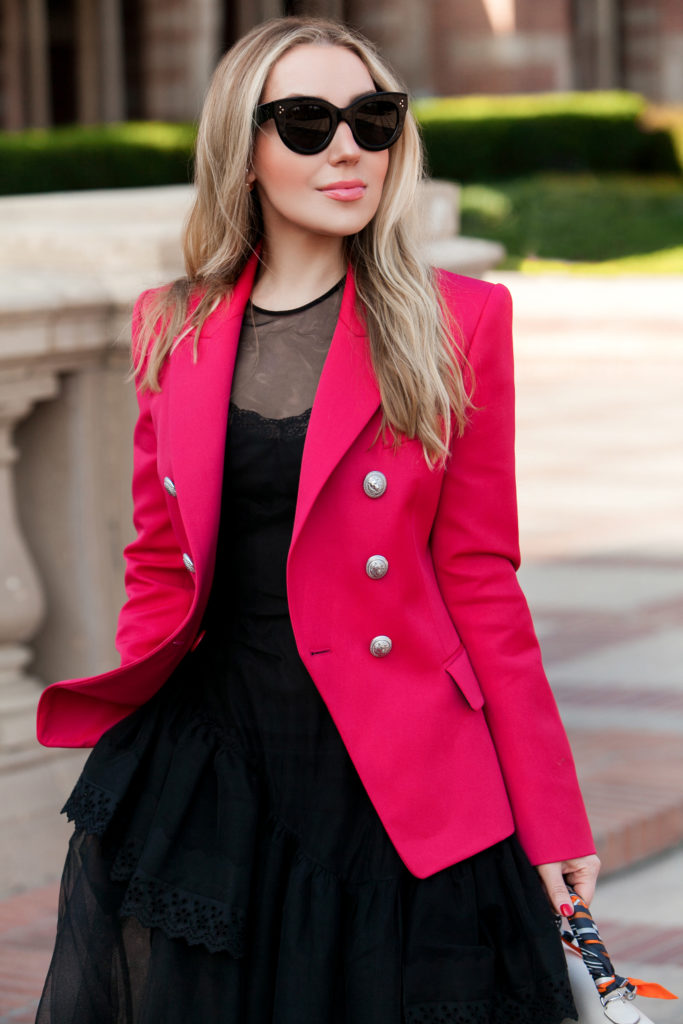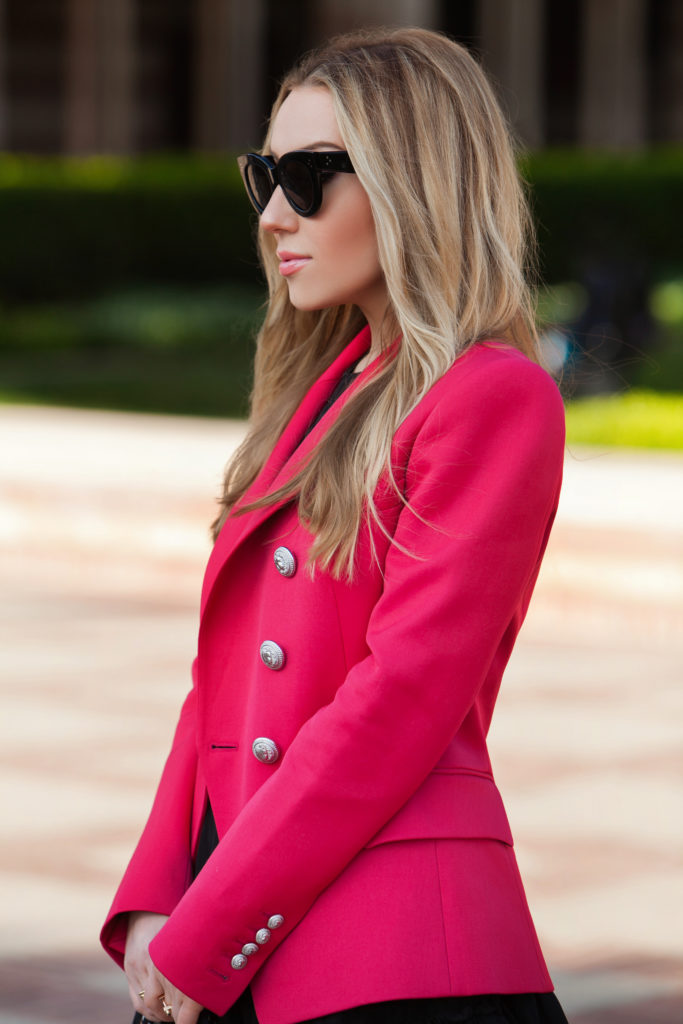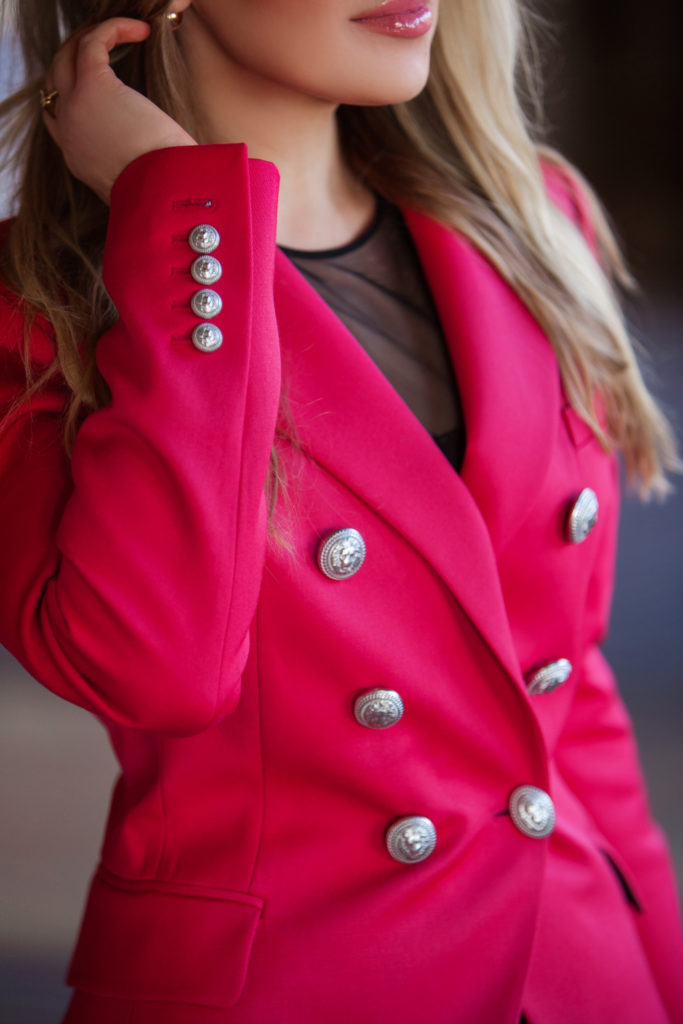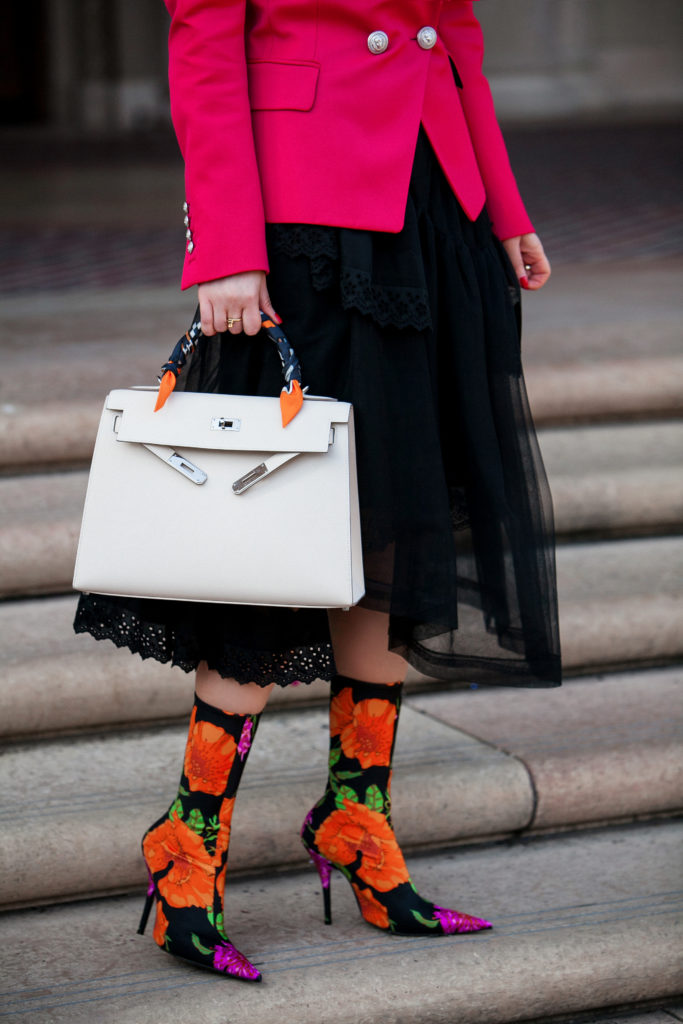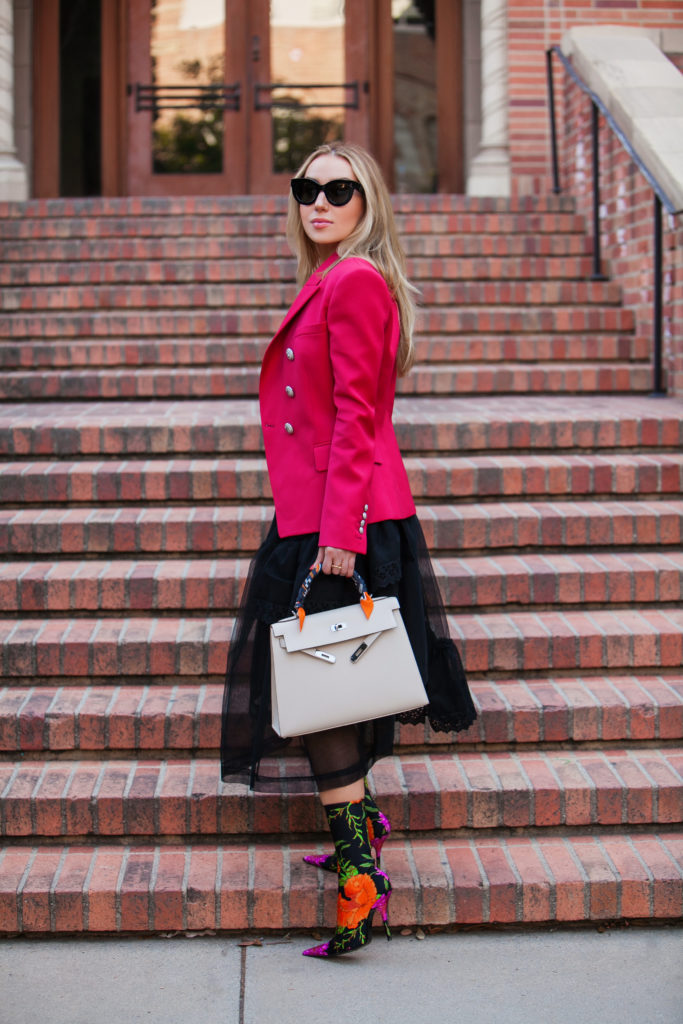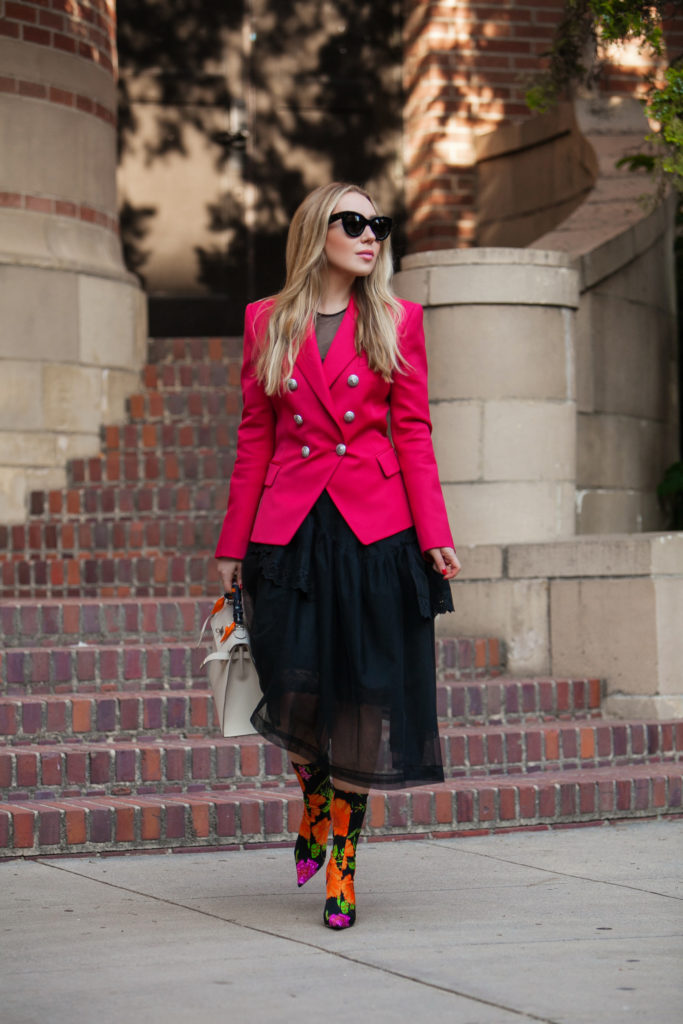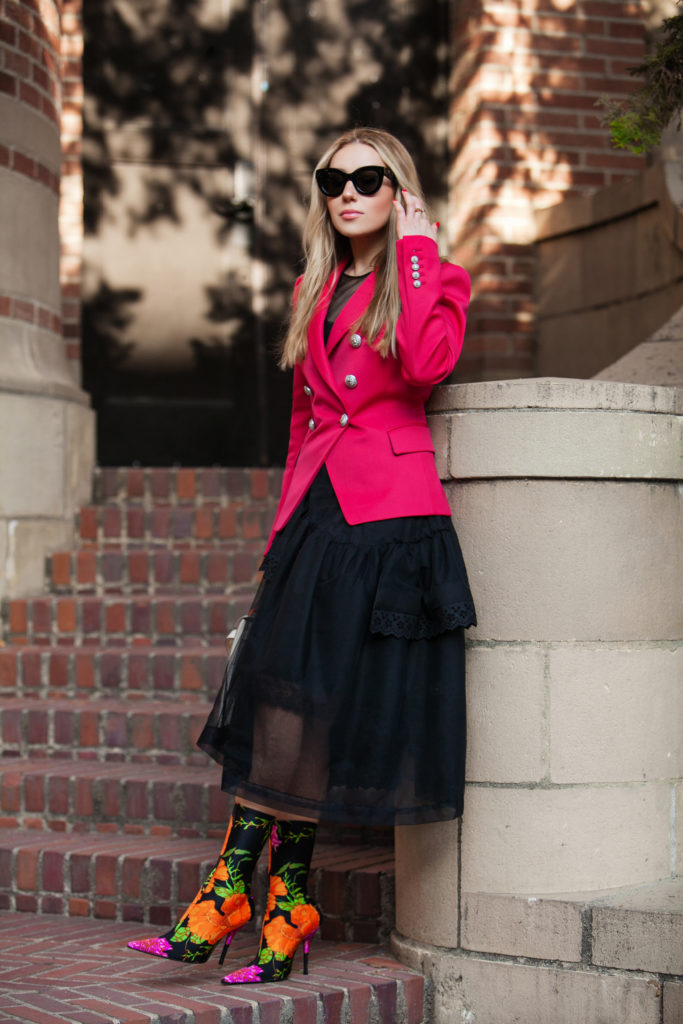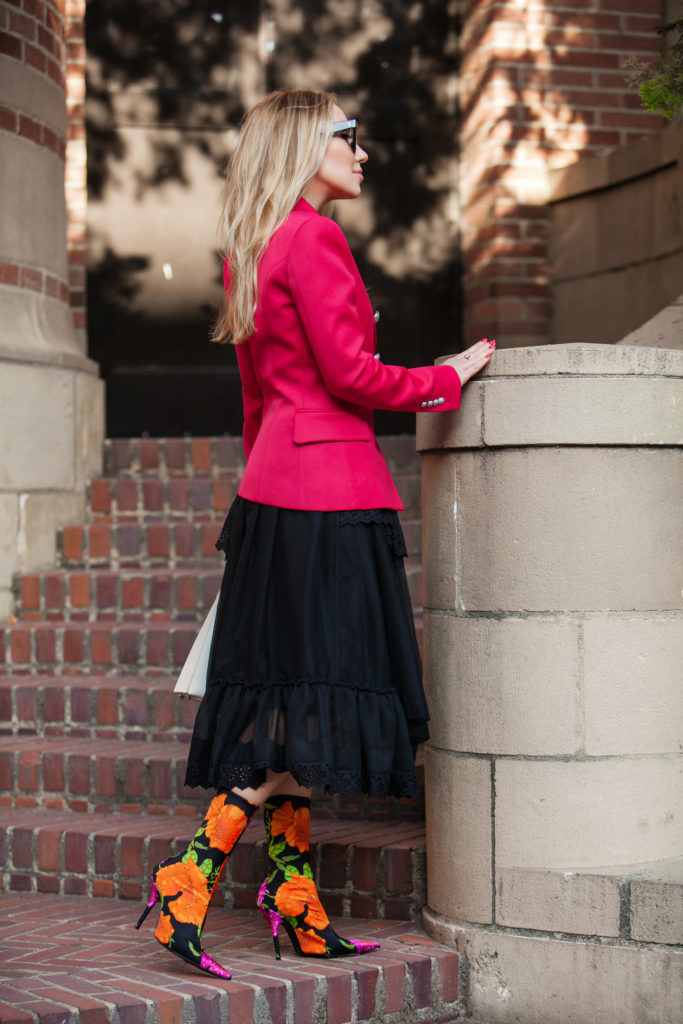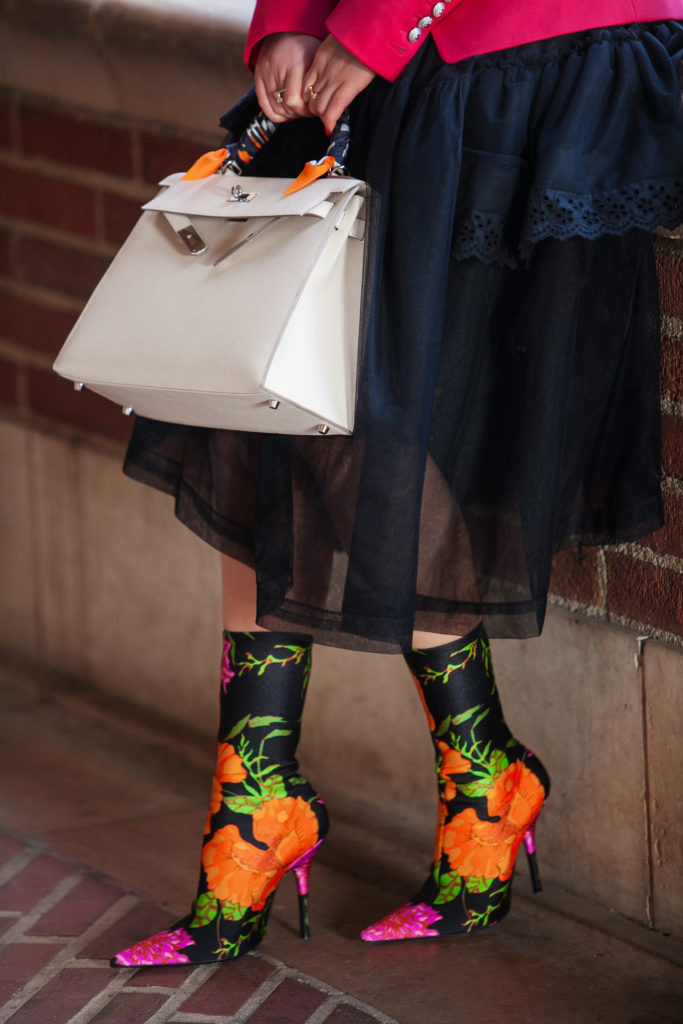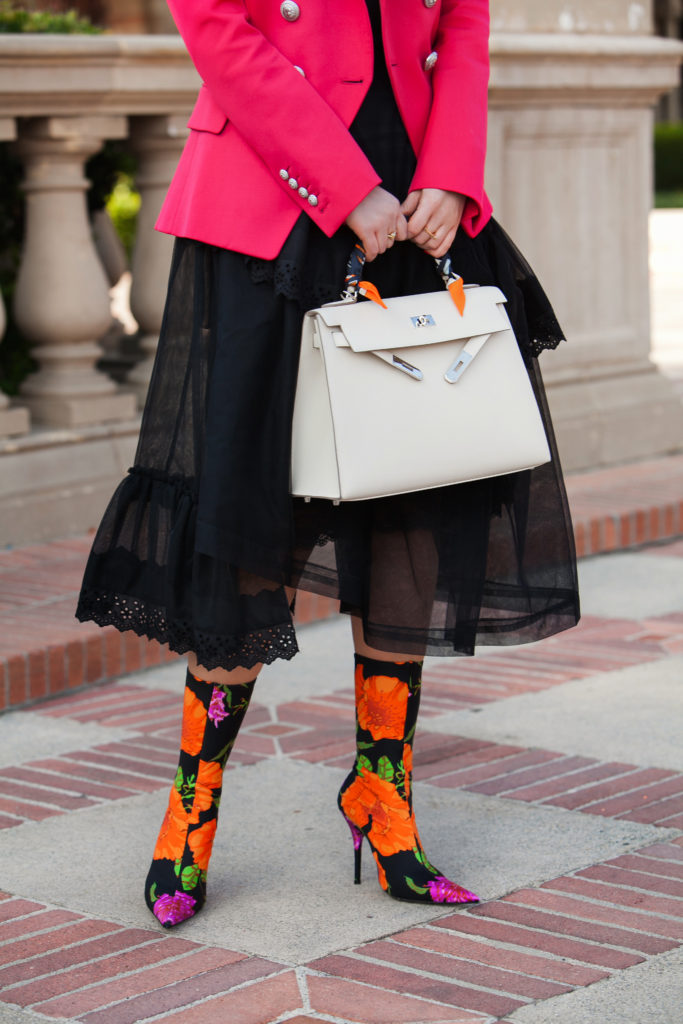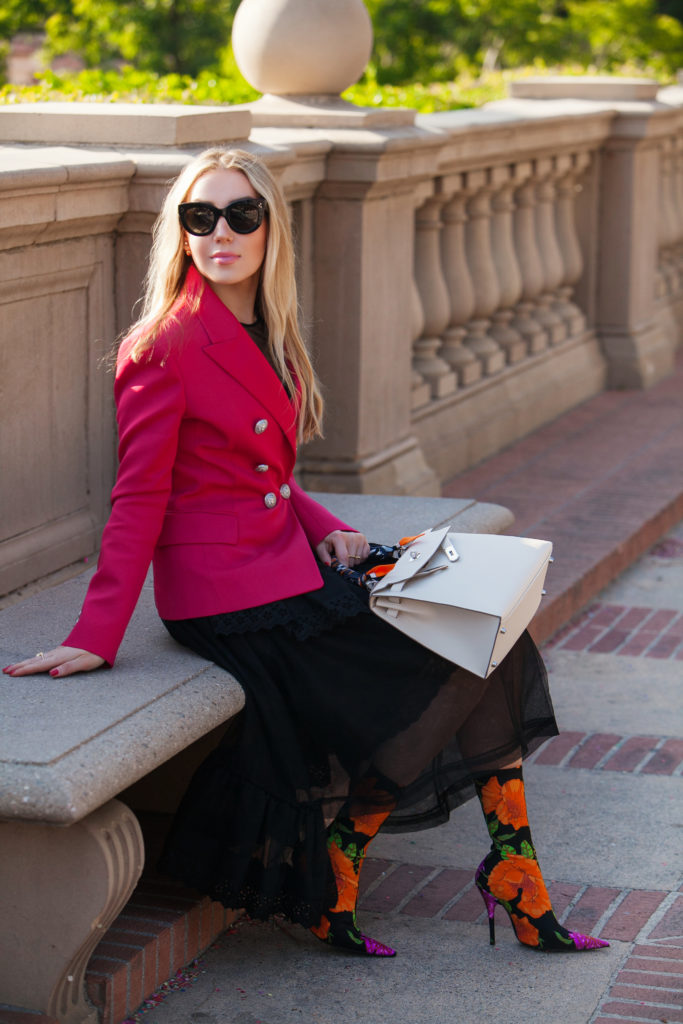 Dress: Simone Rocha 1 | 2 | 3 | 4
Blazer: Balmain 1 | 2 | 3 | 4
Boots: Balenciaga current season variety 1 | 2 | 3 | 4
Sunglasses: Celine
Bag and twilly: Hermes
Lips: Dior in Pink and Buxom in Dolly
When I was looking to add another color of the classic Balmain blazer to my wardrobe, I went with red, which goes with pretty much any color and has the same effect as black if you are looking for a brighter hue – but you do have to love wearing red, which I totally do. 
Pairing this classic Balmain blazer with floral Balenciaga boots was a little daring but I really wanted to make the print pop and almost come to life against the red and black combination. Going with all black or white is a little safer and will make the boots stand out as well, but trying new color combinations and having fun is what I am all about. Safe options I usually leave behind the scenes or for my mundane activities where creativity needs to be toned down or kept to a minimum. Jury duty in red a blazer and floral boots anyone?
As for shoes, I mentioned the versatility of this Balenciaga knife style in the previous post. This floral print was seasonal so I am not sure if it is still readily available in stores but for the new season the colored variety is abundant and comes in many cheerful options and finishes like lace and velvet along with the standard spandex. So if you are looking to add some trendy sharp pointy-toe shoes to your closet this season look no further as Balenciaga has some great options for you.
SaveSave
SaveSave
SaveSave
SaveSave
SaveSave
SaveSave