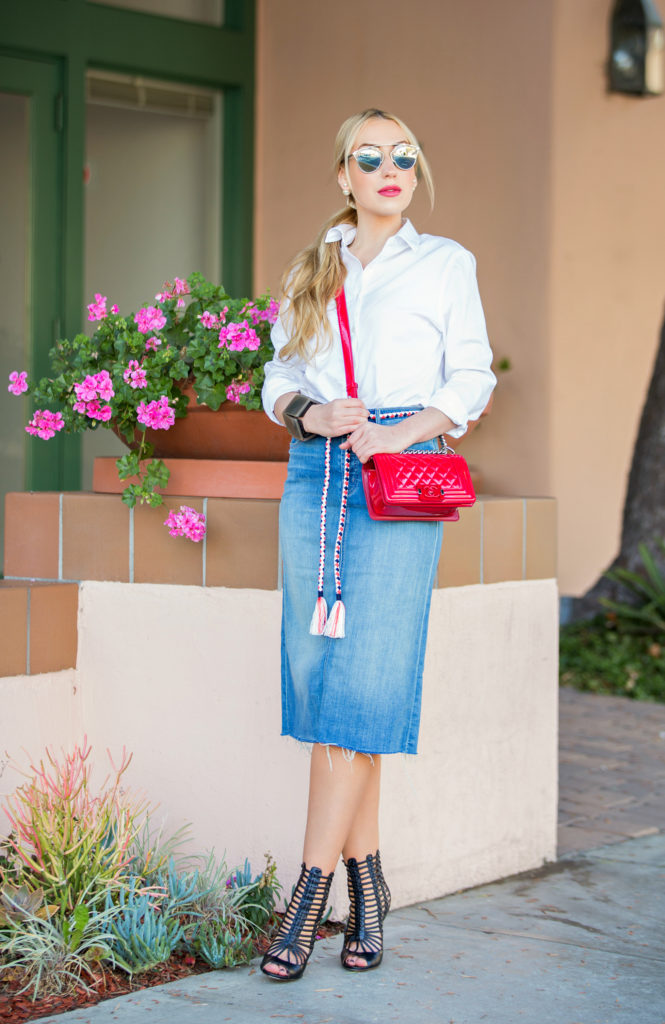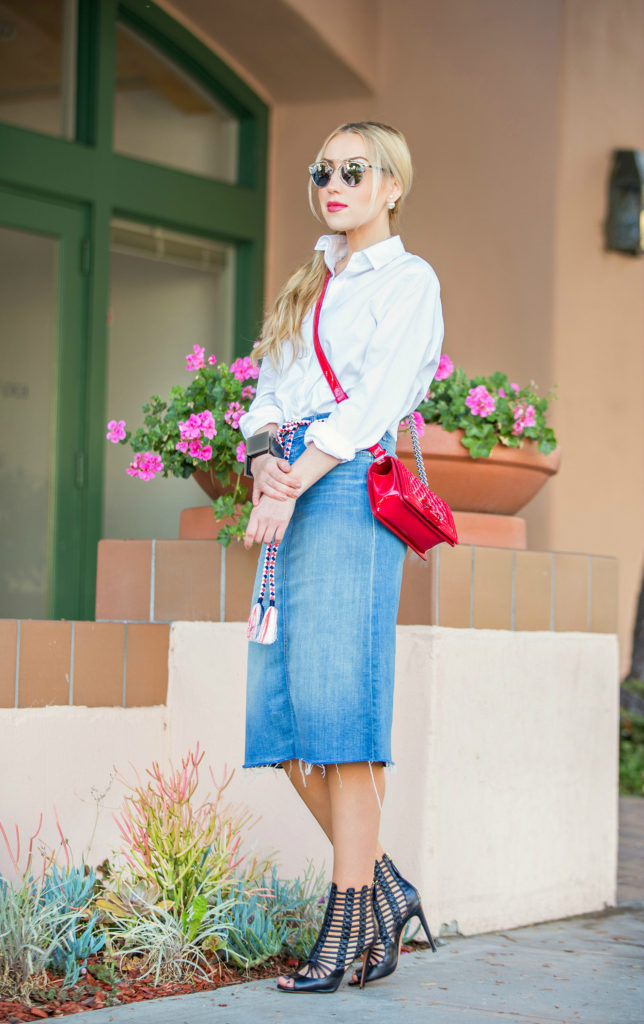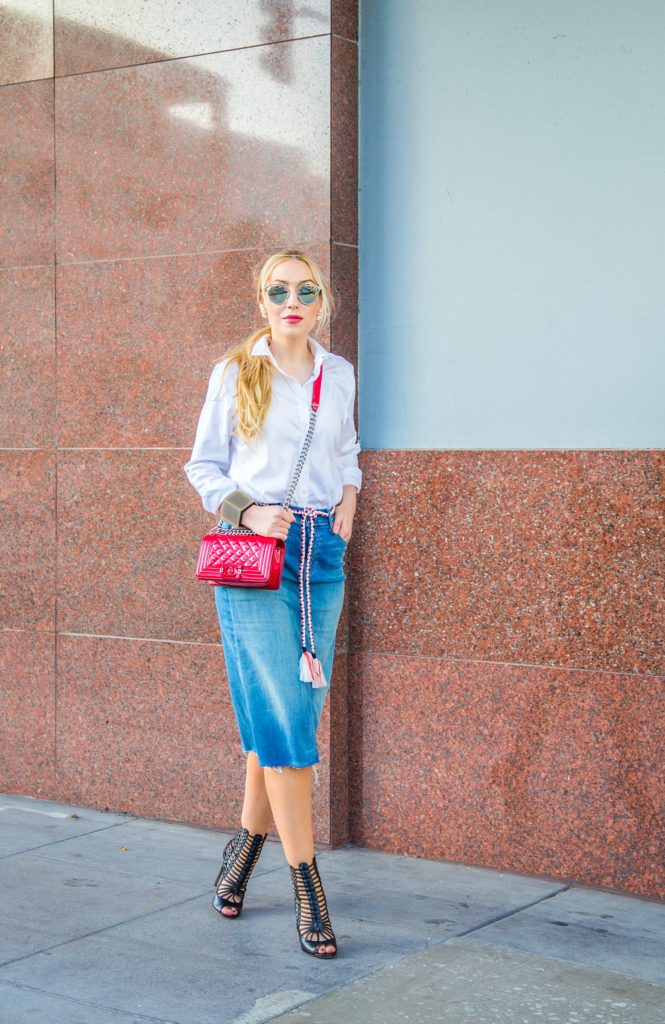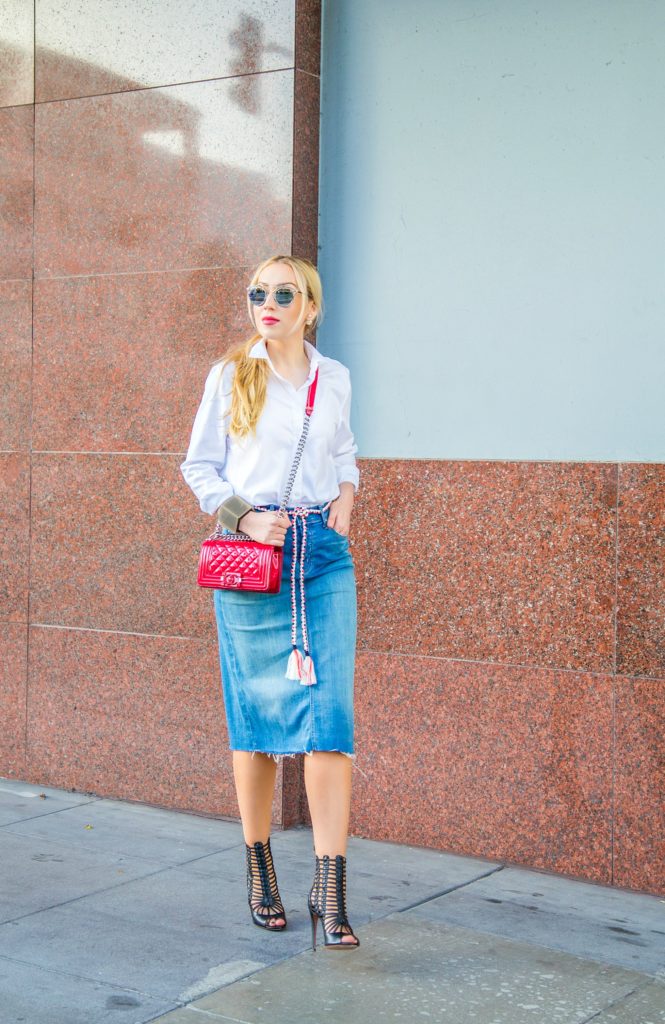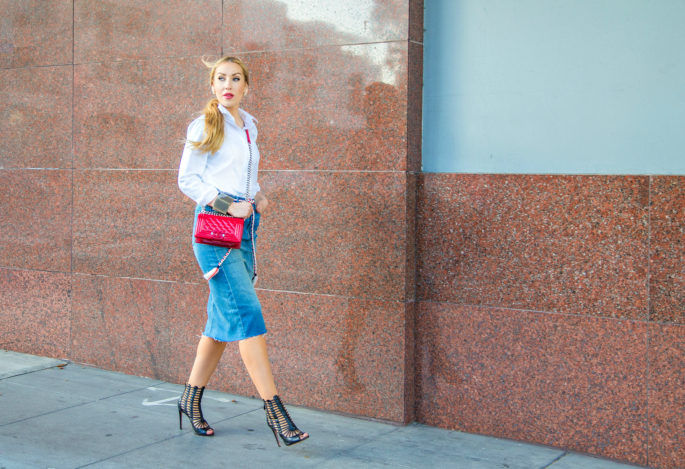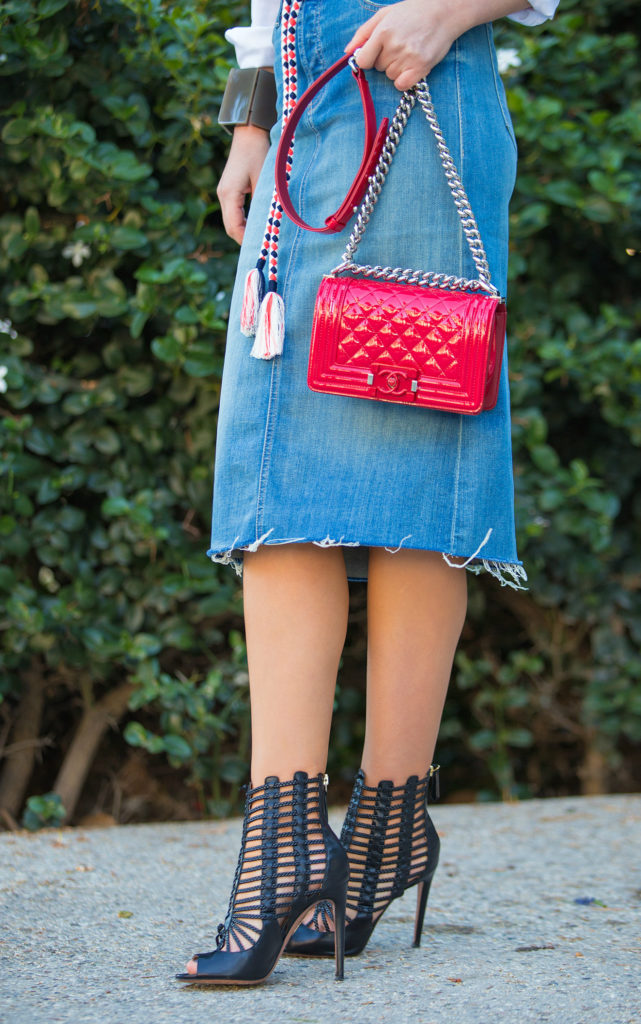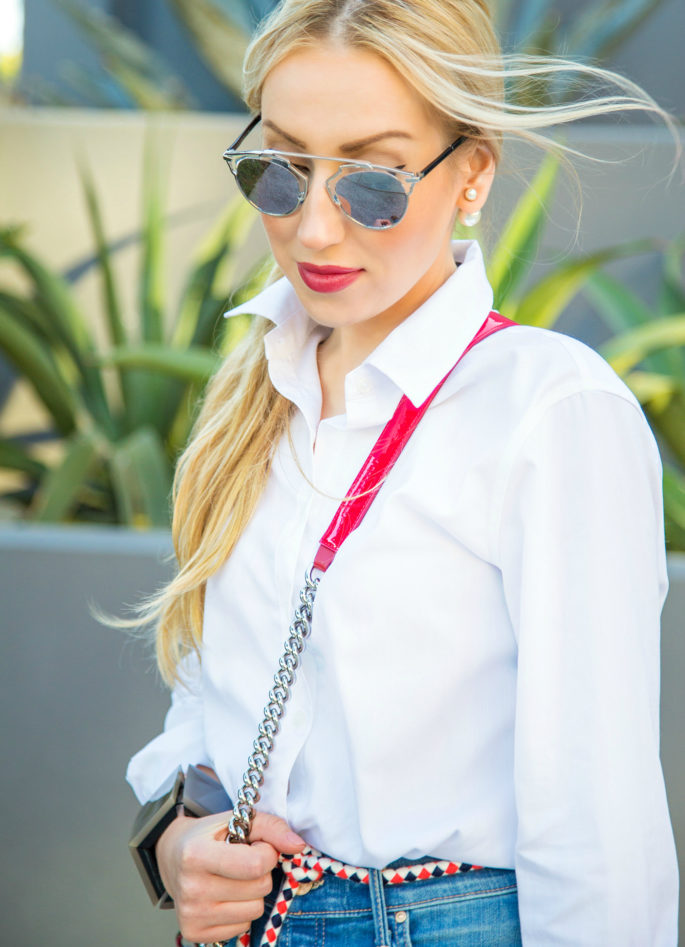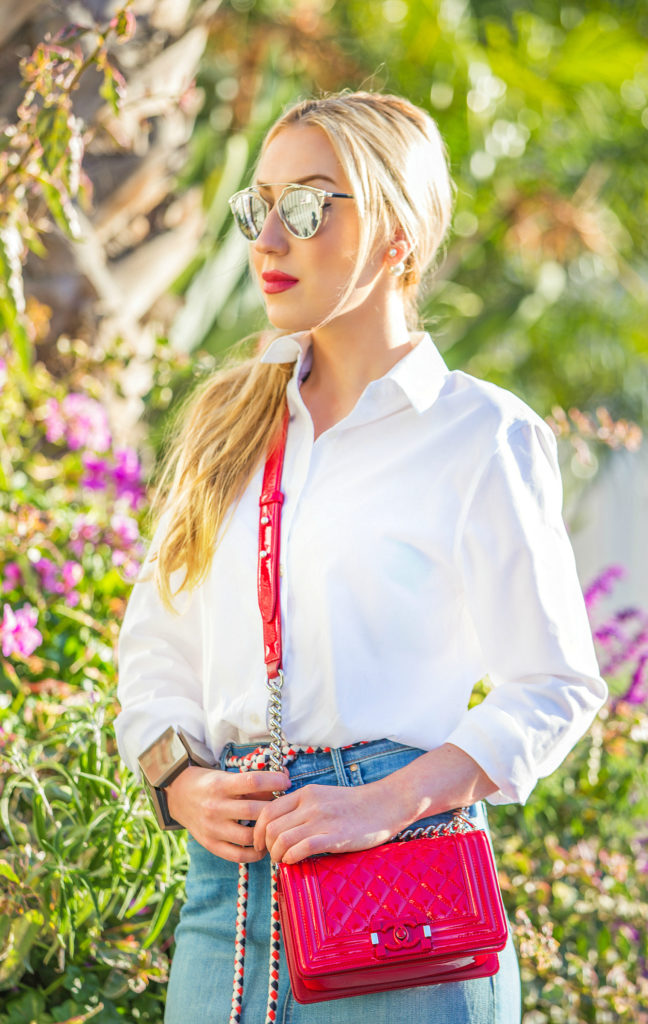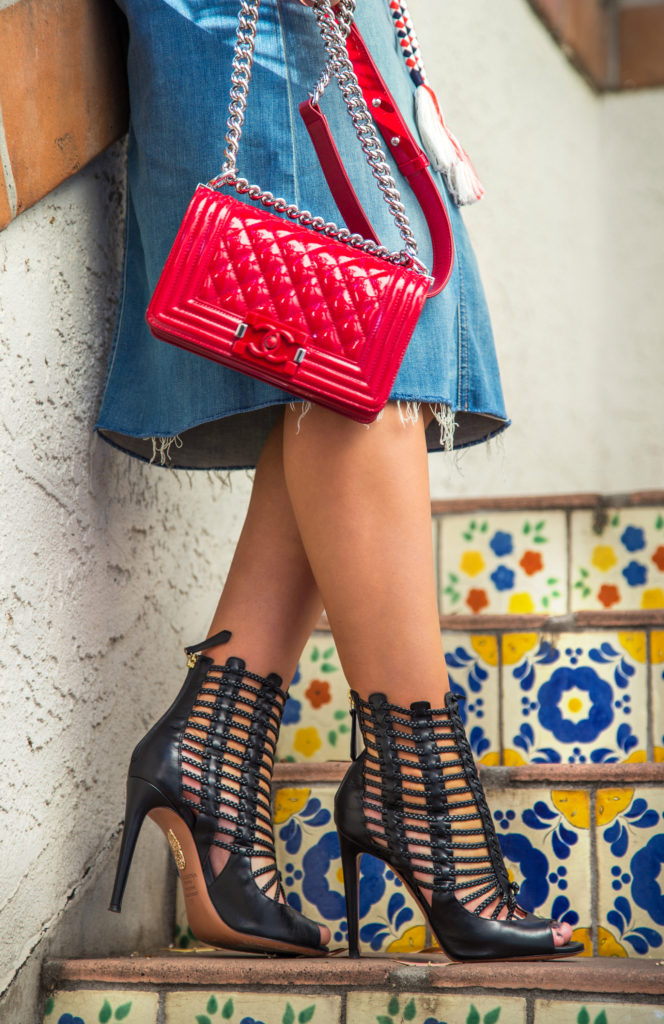 Skirt: Mother 1 | 2 | 3
Shirt: Jones New York (similar) 1 | 2 | 3
Sandals: Aquazzura (similar) 1 | 2 | 3
Bag: Chanel (similar style and color) 1 | 2 | 3 | 4 | 5
Belt: J.Crew  
Sunglasses: Dior 1 | 2 | 3
Earrings: Dior
Bracelet: Marni
Lips: Chanel Rouge Coco Lipstick in 452 Emilienne
Since the denim skirt made its return in 2014 and is still going strong in 2015, I am wearing it mainly due to its ability to create an outfit with clean lines. I have paired it before with some sweaters and blazers but my favorite is still matching it with a button-down shirt in different prints and colors.
The trick is to add a professional or carefree touch to the look depending on the event or place for the worn outfit. In my case it is a relaxed but polished business meeting outfit in a creative environment, but it can be worn beautifully with a khaki, black or red shirt or even a simple t-shirt for a more relaxed feel.  
Photography by Janice Reinold of Chasing Hiromi Photography