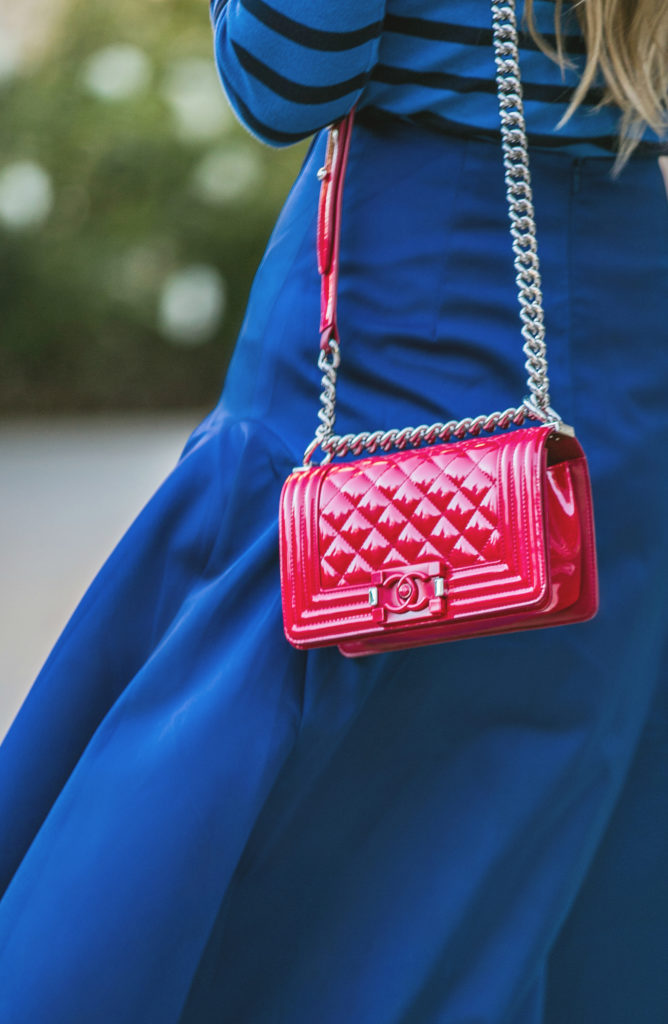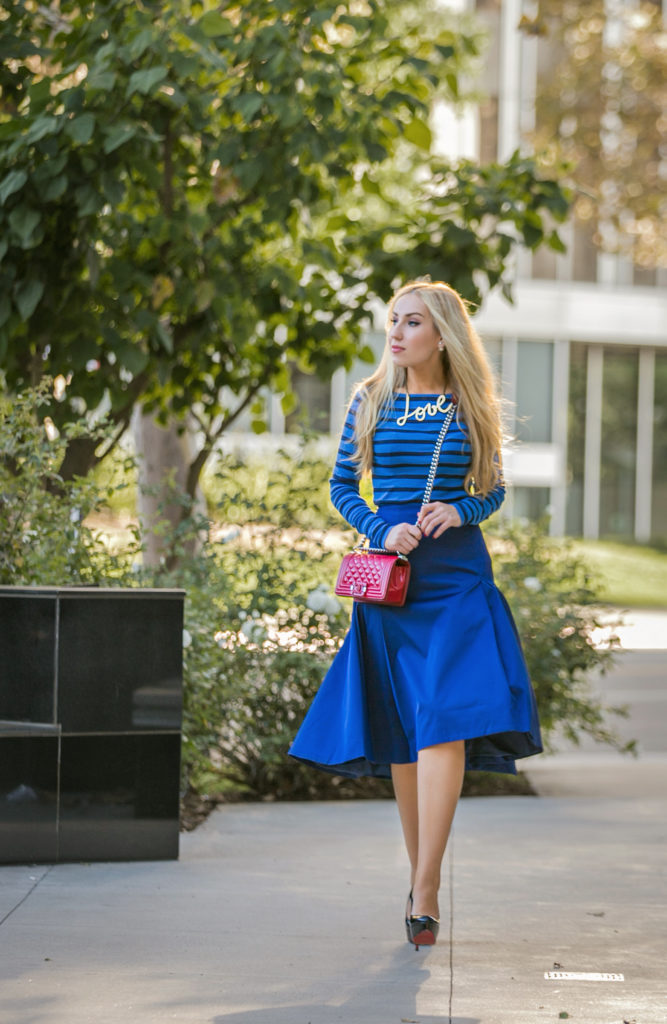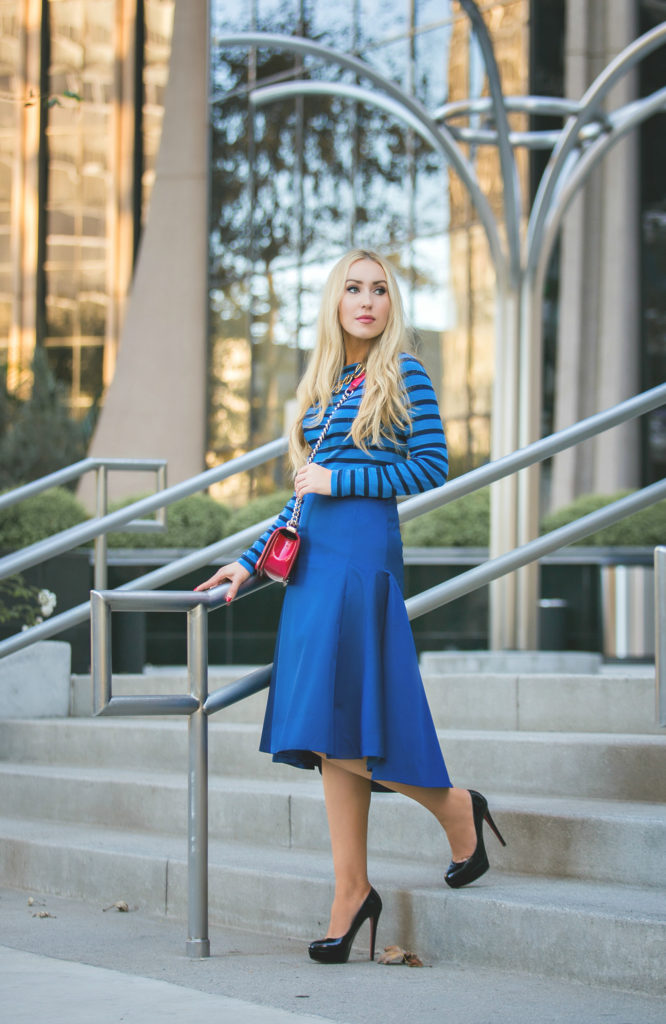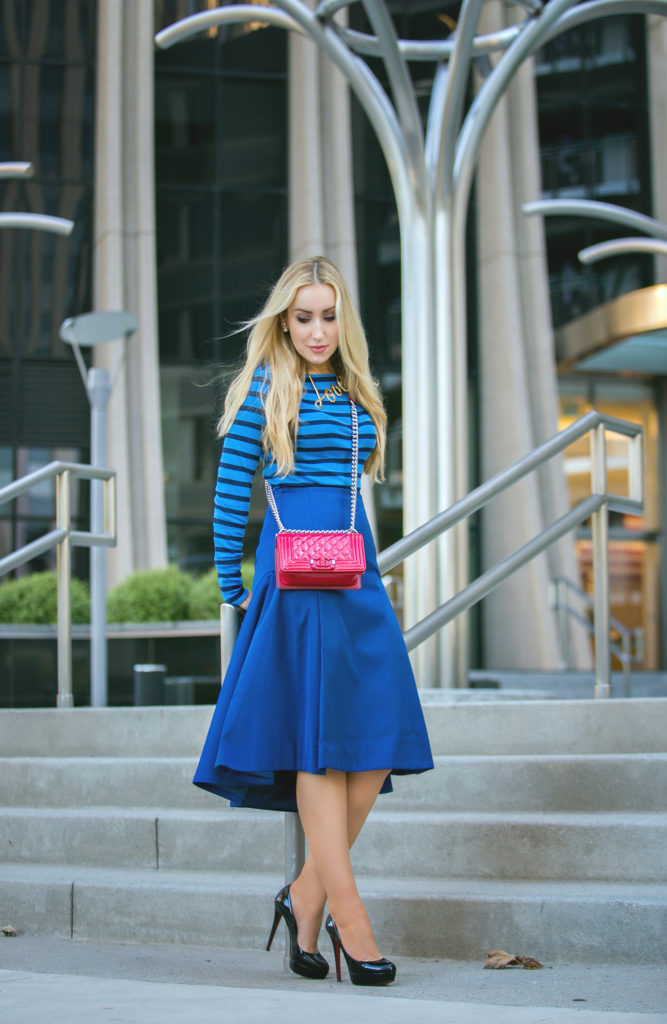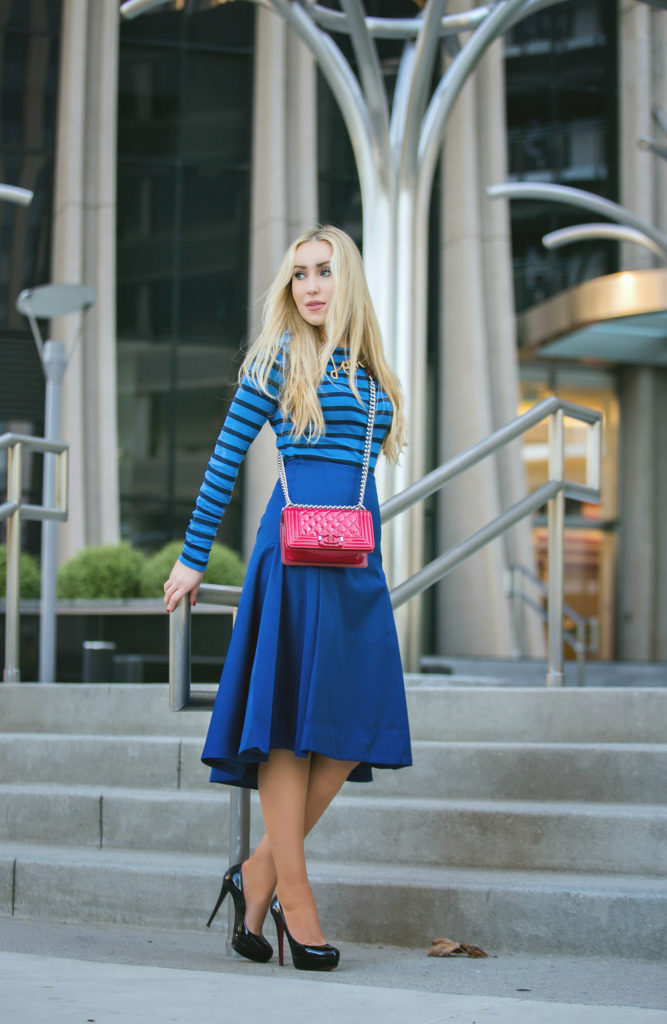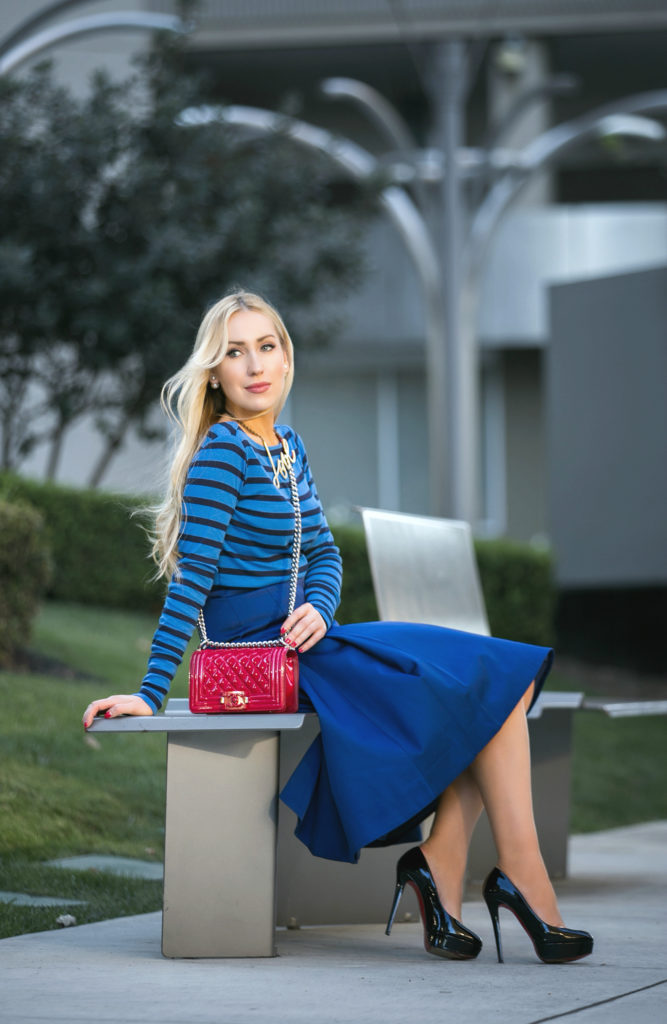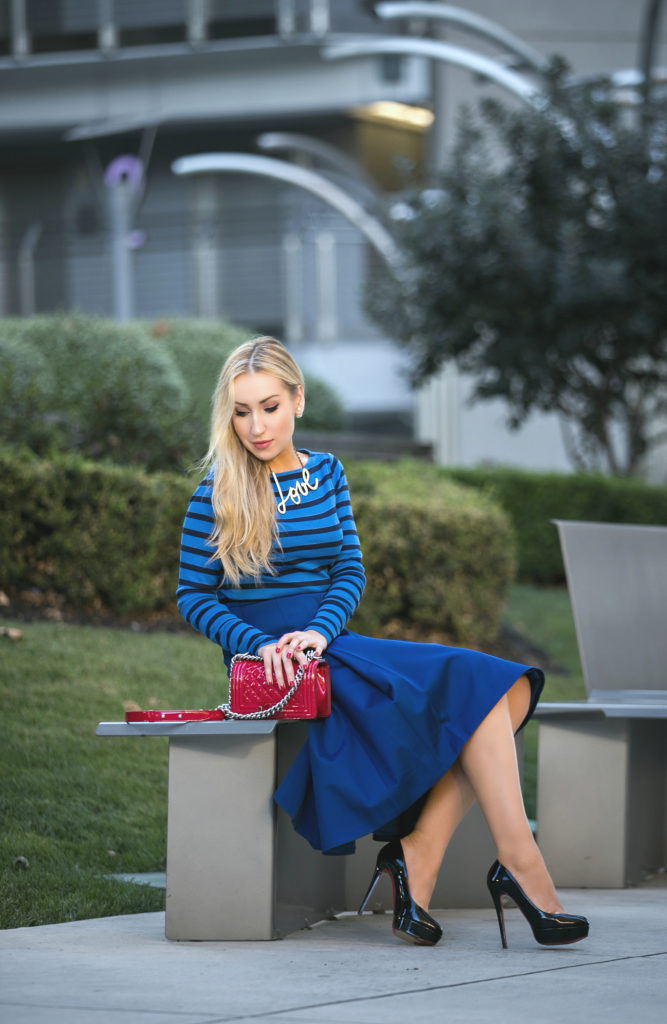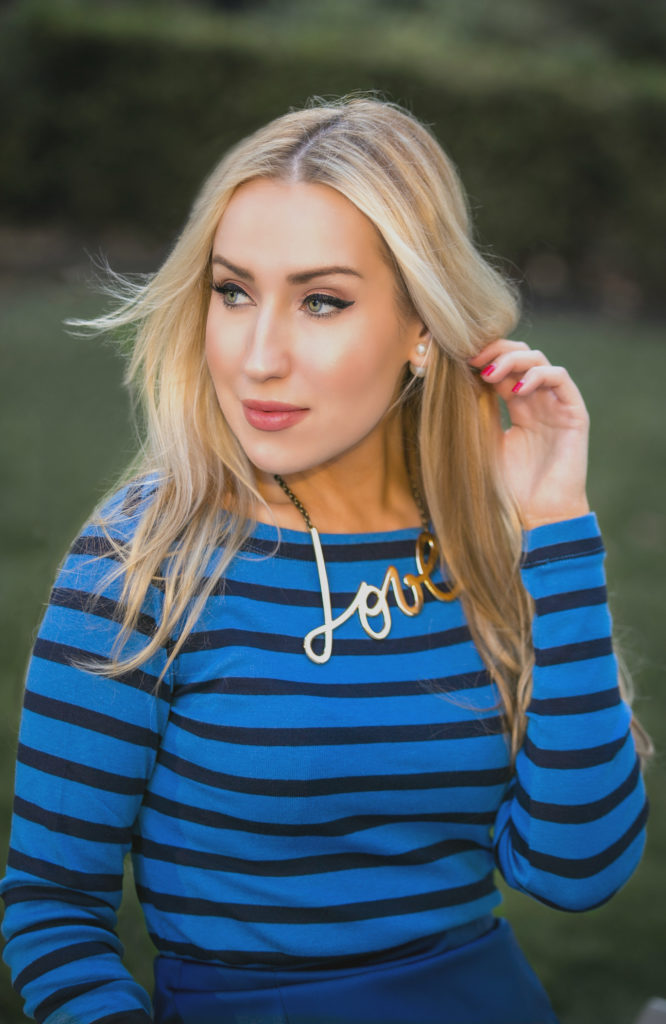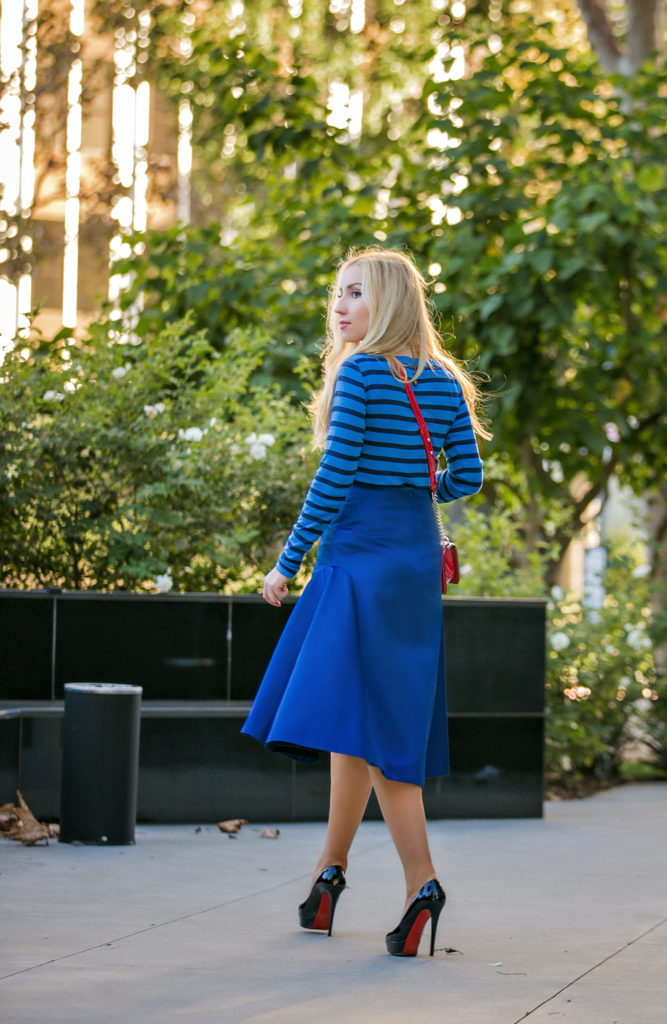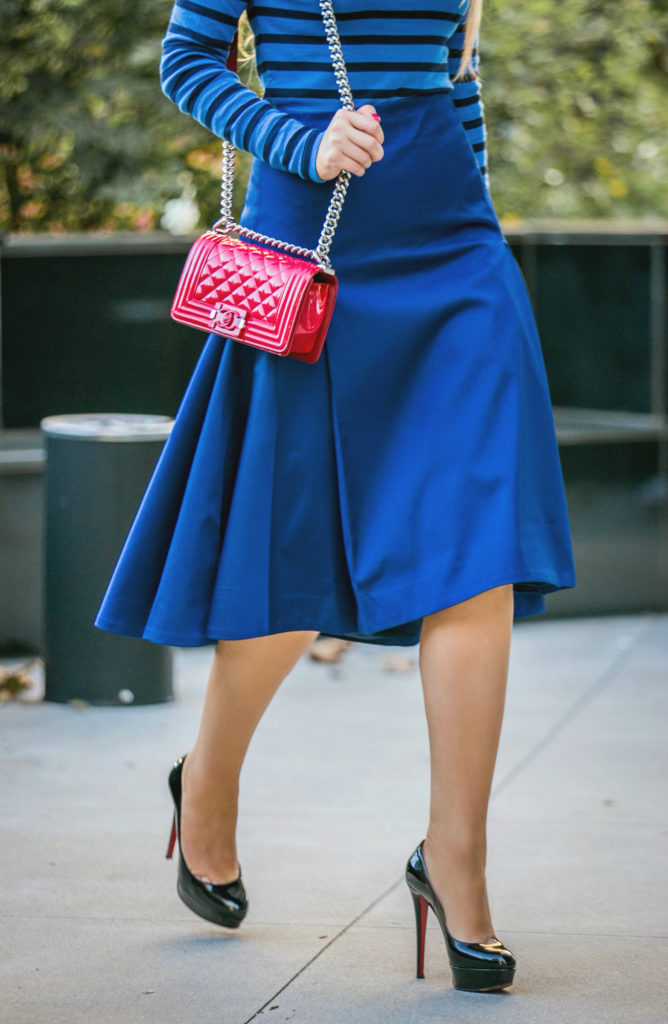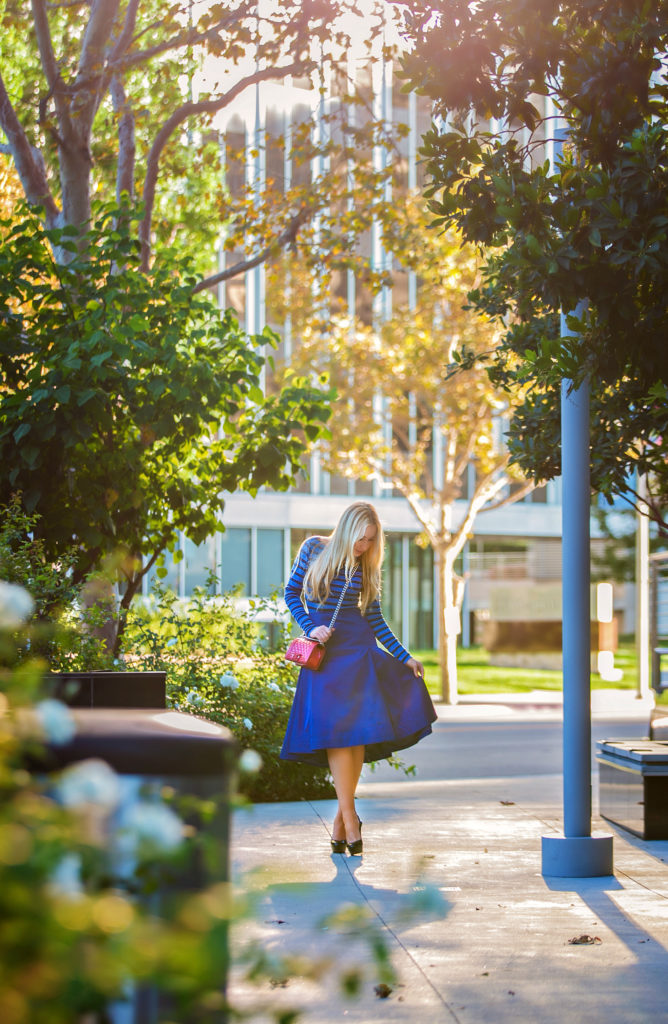 Skirt: C/meo (similar) 1 | 2 | 3 | 4
Top: Gap (on Sale!)
Pumps: Christian Louboutin 1 | 2 | 3
Bag: Chanel (similar color and finish) 1 | 2 | 3
Necklace: Lanvin 1 | 2 | 3
Lips: NARS Velvet Matte Lip Pencil Dolce Vita
Today while working on this post I made the observation that even though blue and its wide array of hues and shades are probably the colors I wear most often, but if you asked me about my favorite color it probably would not make it to the top of the list, and I can't tell you why. It's just a color that's always there, I guess. It doesn't make me excited, but subconsciously it's always present in the back of my head, and as it happens to be, has a pretty significant present in my closet. Blue is a color that works with my hair color and complexion and honestly, looking back I don't think I have ever tried on a shade of blue that I didn't like the way it looked on me: navy blue, denim blue, royal blue, cobalt blue, Tiffany blue, sapphire or turquoise – they all work well.
I guess the same thing goes with white – not many people would mention it as a favorite color but it is one of the most worn ones for sure, even though black gets all the hype and attention.
Is there something you can relate to with the regards to what we like versus actually use on daily basis?
Photography by Janice Reinold of Chasing Hiromi Photography