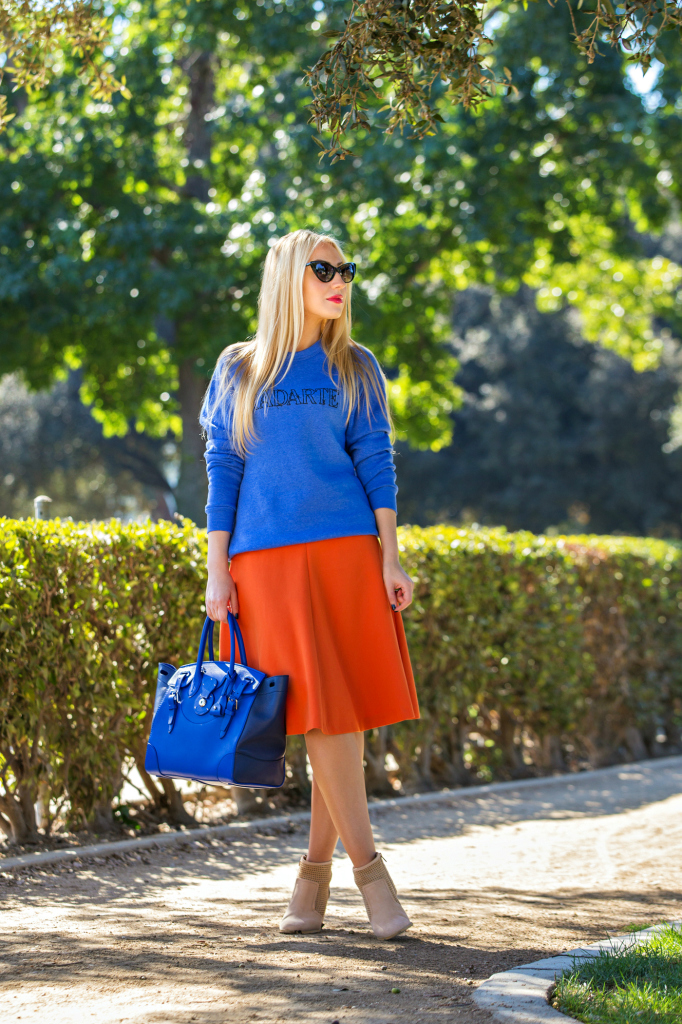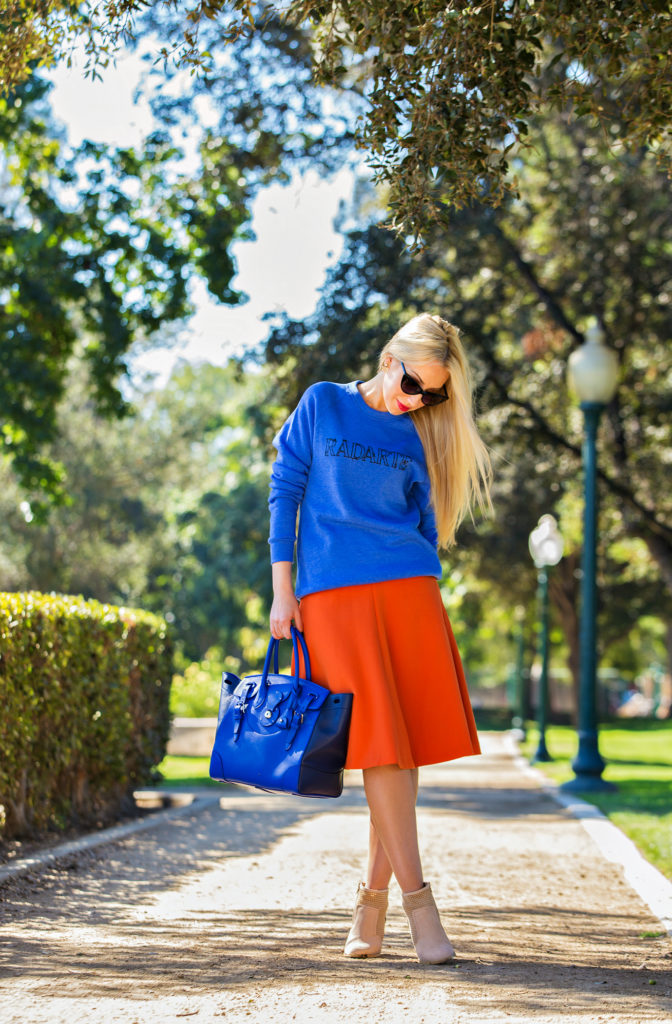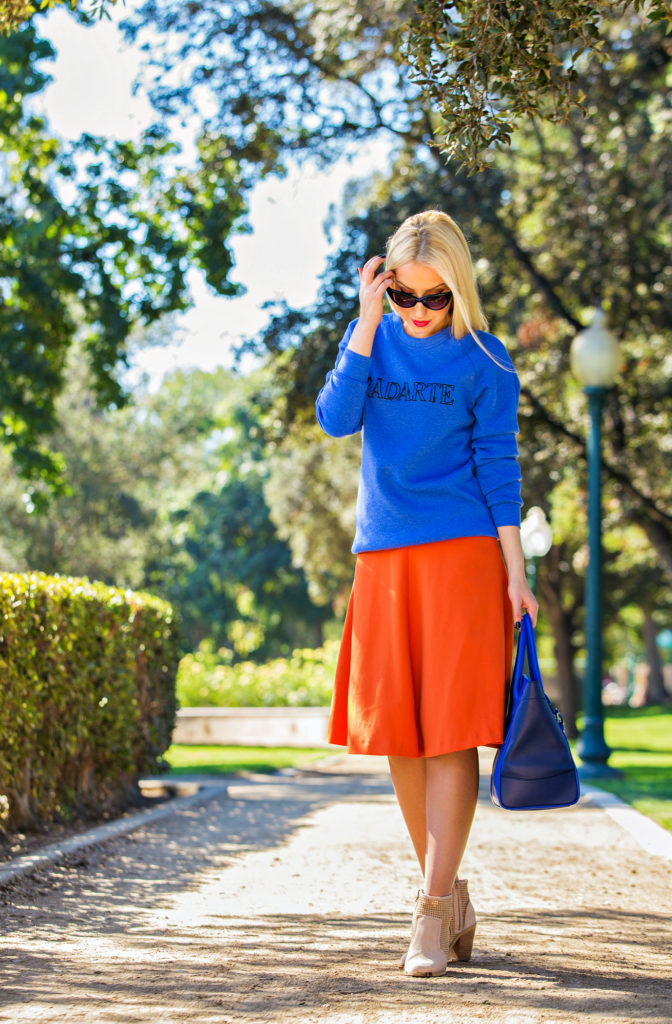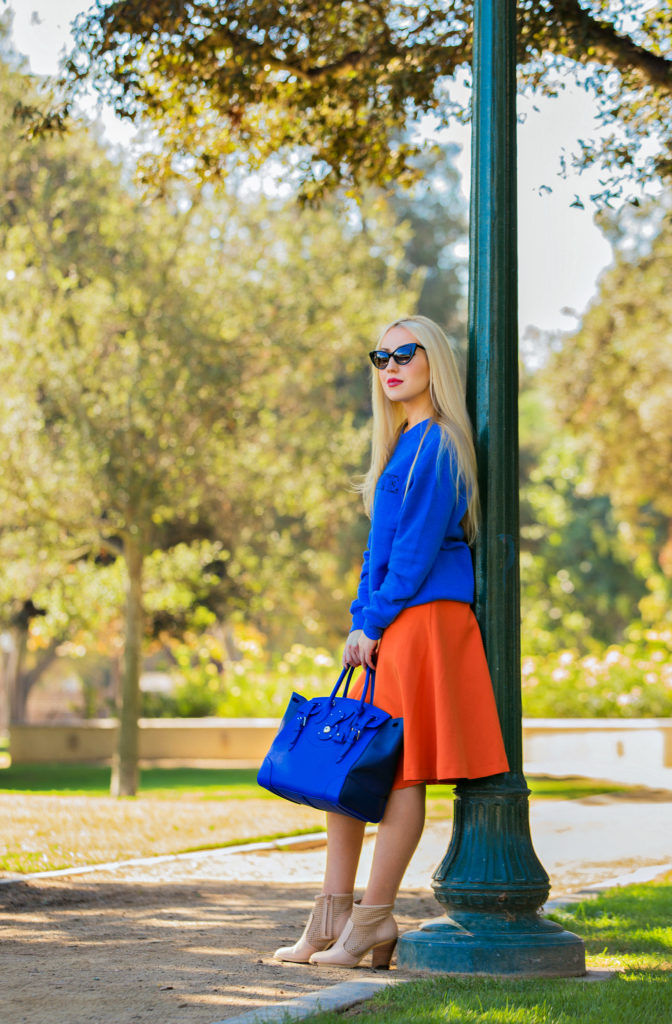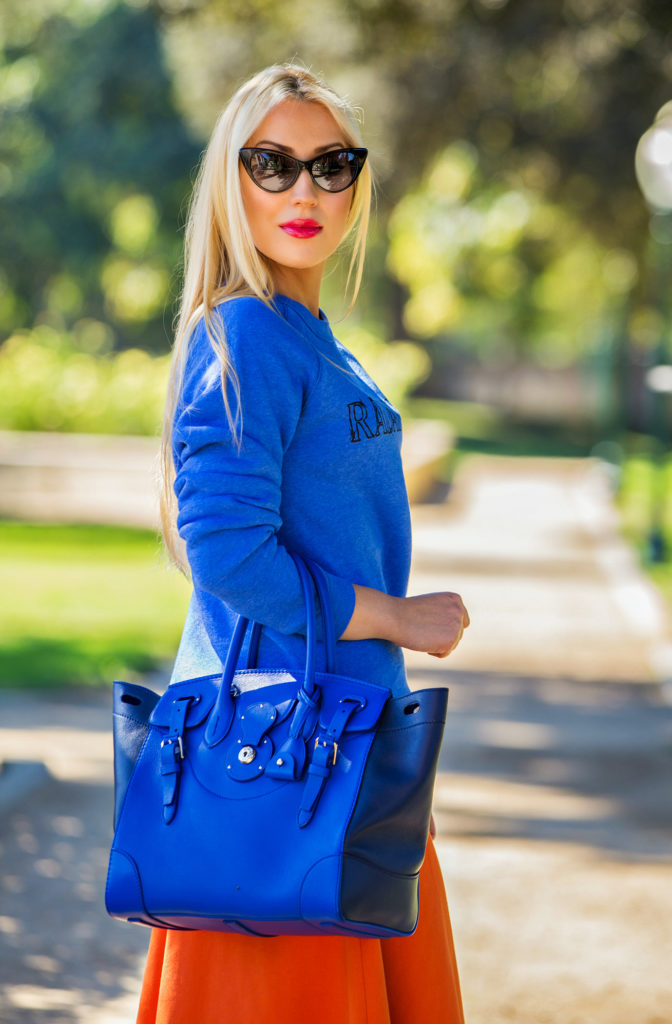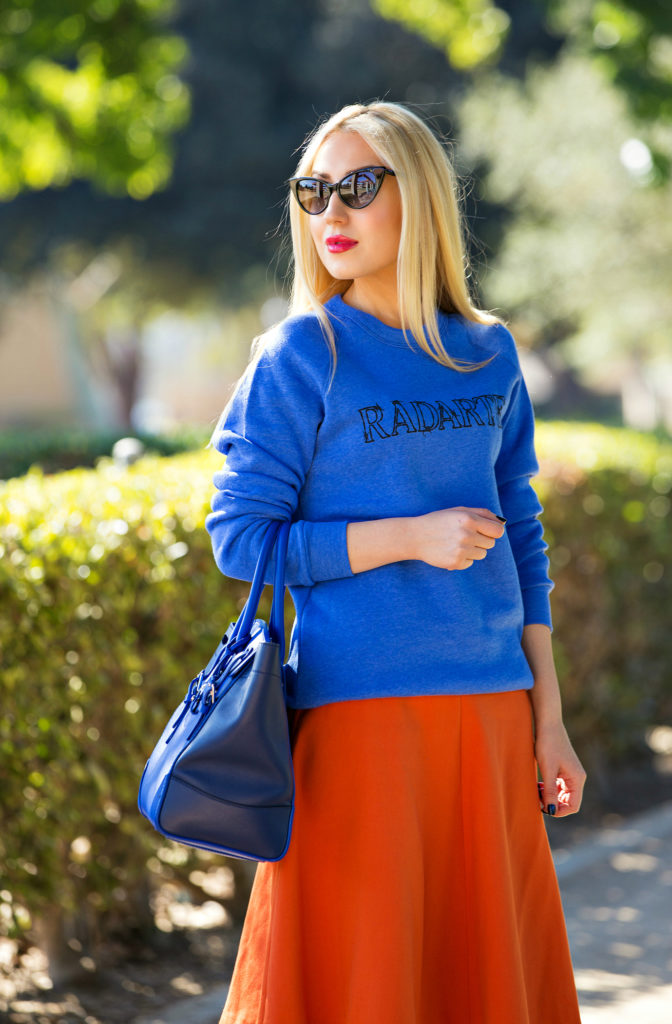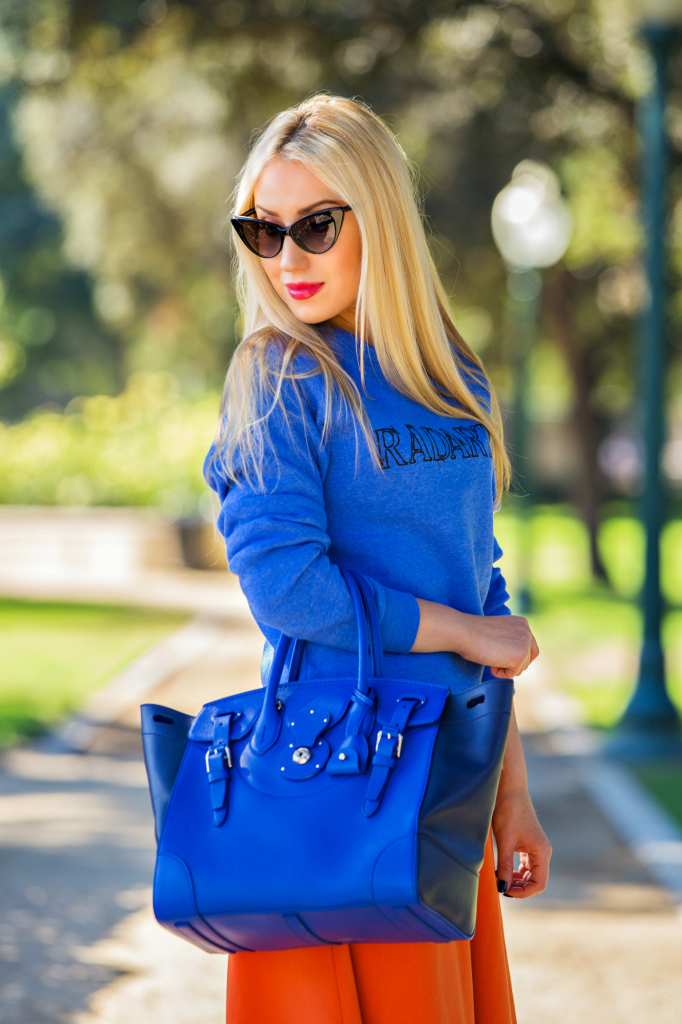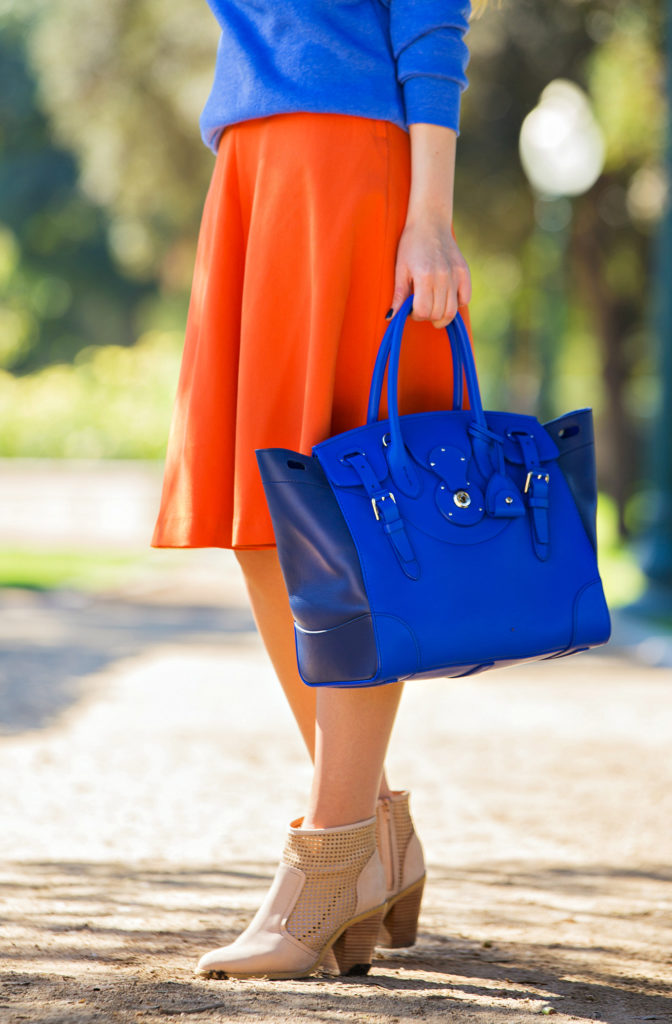 Sweatshirt: Rodarte 1 | 2 | 3
Skirt: H&M (similar) 1 | 2 | 3
Bag: Ralph Lauren 1 | 2 | 3
Boots: SAKS FIFTH AVENUE GRAY ( similar ) 1 | 2 | 3
Sunglasses: Tom Ford 1 | 2
Earrings: Dior
Lips: Dior Addict Fluid Stick 
Interesting fact about me – the hardest color to work with in putting an outfit together for myself is black. I know it's a go to color and a blank canvas for everyone, but not for me. I love black but it can just be too harsh and heavy sometimes. My no brainer and comfort zone colors are gray, taupe and beige. Speaking of colors, even in fall / winter seasons, all we need sometimes is just a splash of color, be it bold lips or nails, fresh flowers on the table or a salad with an array of hues. I am drawn to different and sometime unexpected color combinations, and to me this vibrant cobalt and orange combo is a perfect concussion of colors that can be easily worn in cooler seasons when we still need a little pick me up to brighten the day.
Photography by Janice Reinold of Chasing Hiromi Photography