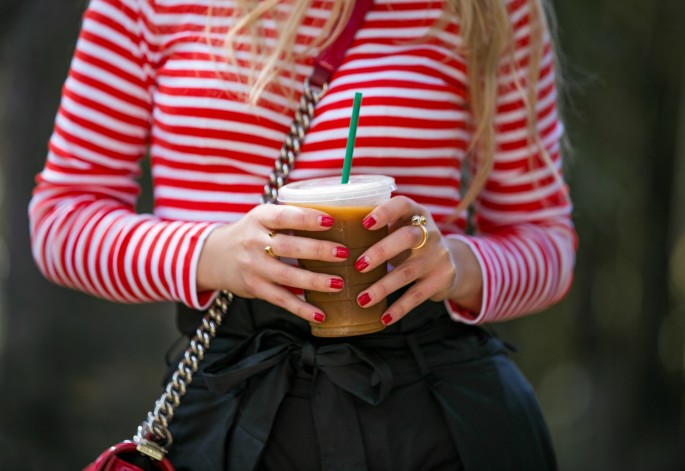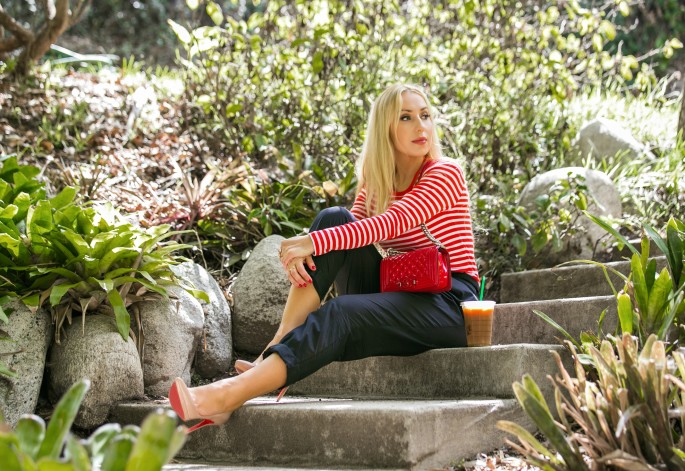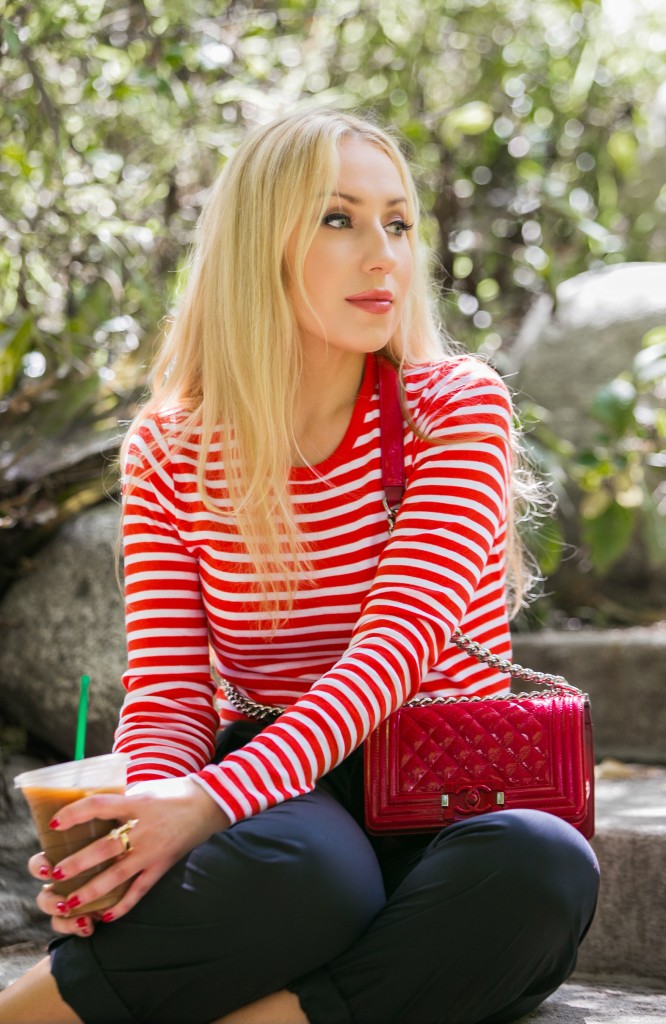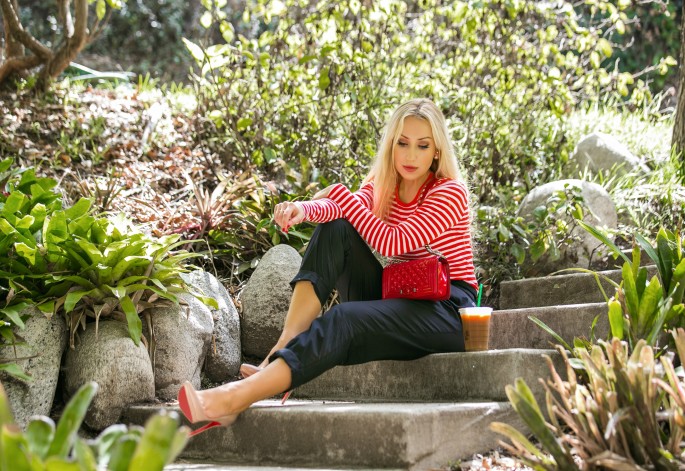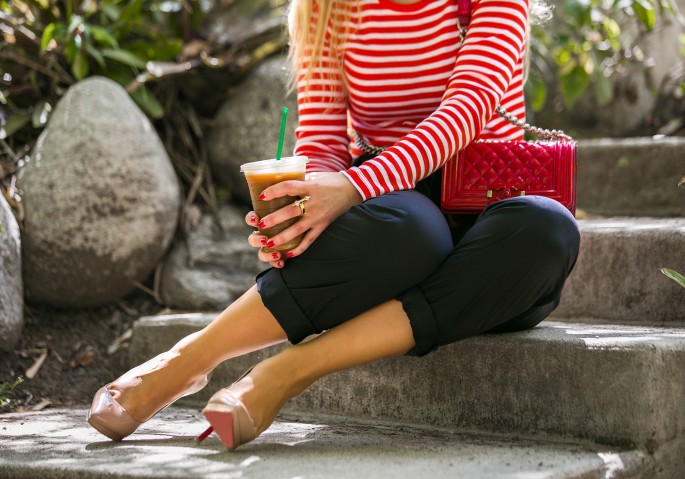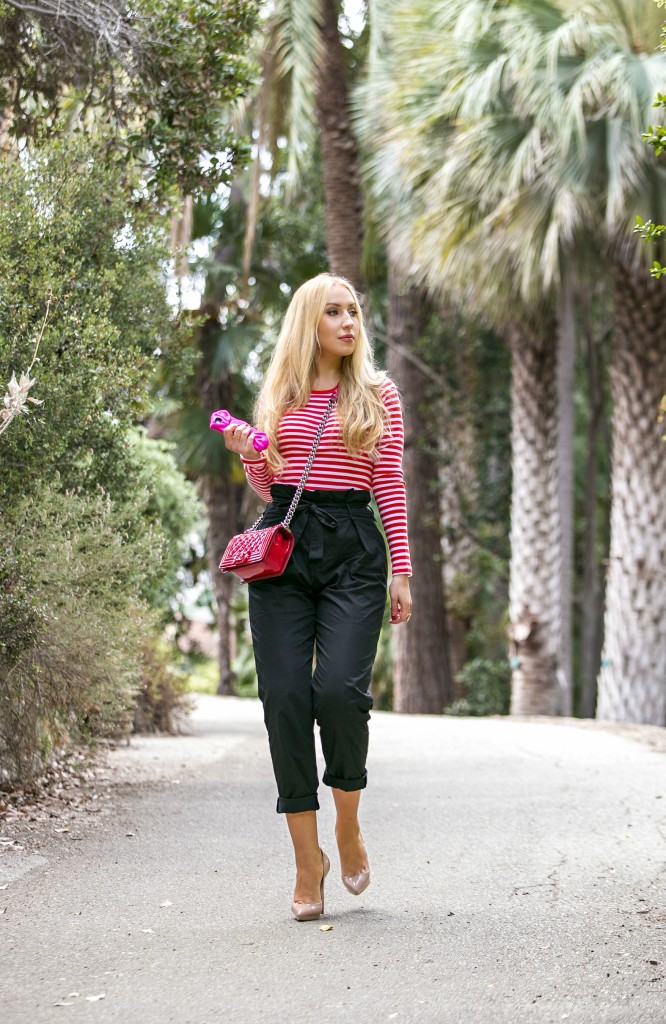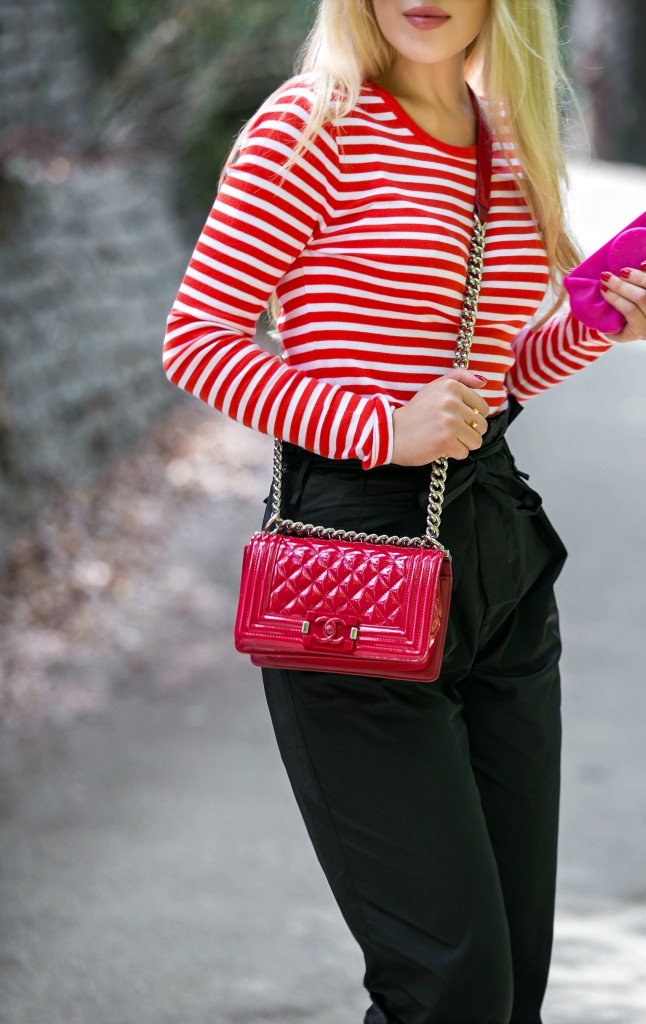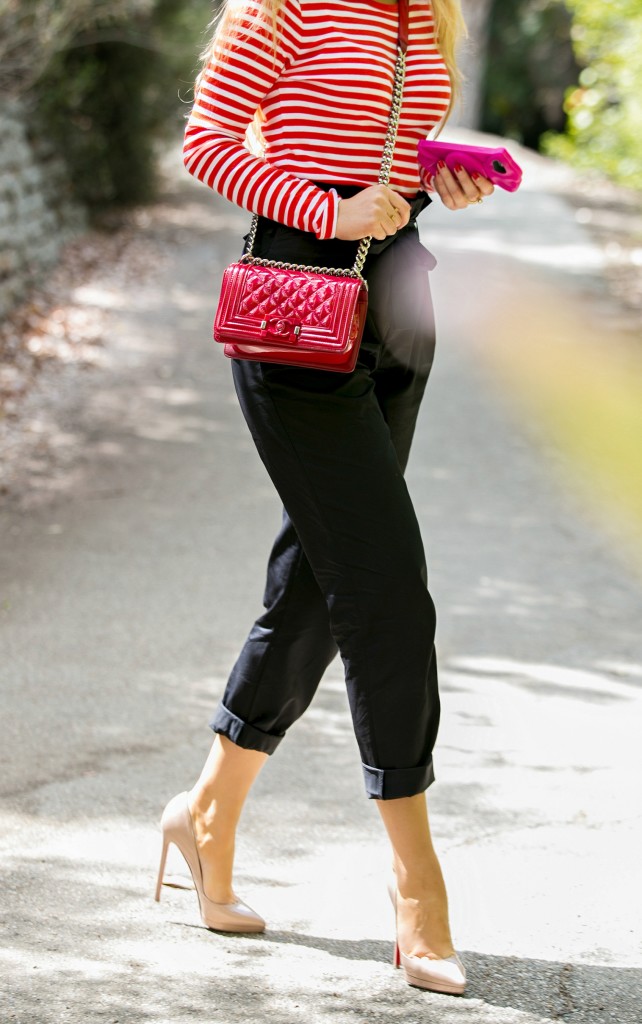 Pants: Zara and some other options 1 | 2 | 3
T-shirt: Gap 1 and similar 2 | 3
Pumps: Christian Louboutin 1 | 2 and 3 | 4
Bag: Chanel (similar style and color) 1 | 2 | 3 | 4
Earrings: Dior
Lips: NARS Velvet Matte pencil in Dolce Vita with  YSL Volupte Sheer Candy in 07
Iphone Case: Marc by Marc Jacobs 1 | 2 | 3
Rings: Vita Fede
When running errands the key to being productive and staying on top of things for me is to be comfortable but not too comfortable!  You just never know who you might end up running into, what spin the day might take and where you might end up or have a chance to end up at.  So many times we leave the door thinking it's just a quick coffee break, to drop off something at the post office, run to the grocery store, trip to Ikea or just to get your pampering session in at your nail salon or from your favorite esthetician. You are on a roll and feeling that you can do it all – and you run into someone or get an unexpected invitation to join for a lunch or a meet up at the cafe since you are in the area.  Everything is perfect, except you just happen to be wearing your most comfortable pair of sweat pants and a pair of  flip flops that aren't gonna cut it.   My tip would be to keep everything comfortable but flexible as well:
Pick great basics that can easily be transformed into a dressier look.

Keep a pair of heels, flats, sneakers on hand (car trunk, bag) that can easily make you feel like a million bucks. 

A hat? Definitely! Just in case there's a hair disaster that day and nothing can be done to fix it.

A pair of sunglasses in case it's an outdoor meet up and you just didn't care to apply any make-up that day.

Couple of your makeup essentials: concealer, blotting sheets and a lip gloss.


A decent bag, wallet or card holder to finish the whole look off.
At the end of the day it is all about confidence and feeling good about yourself! 
Photography by Janice Reinold of Chasing Hiromi Photography