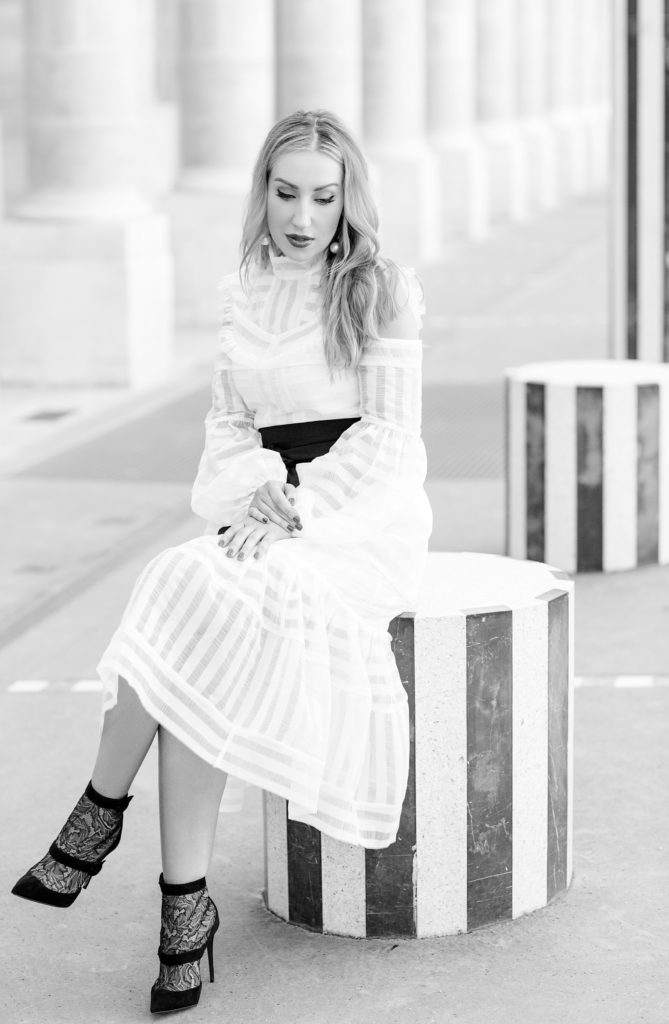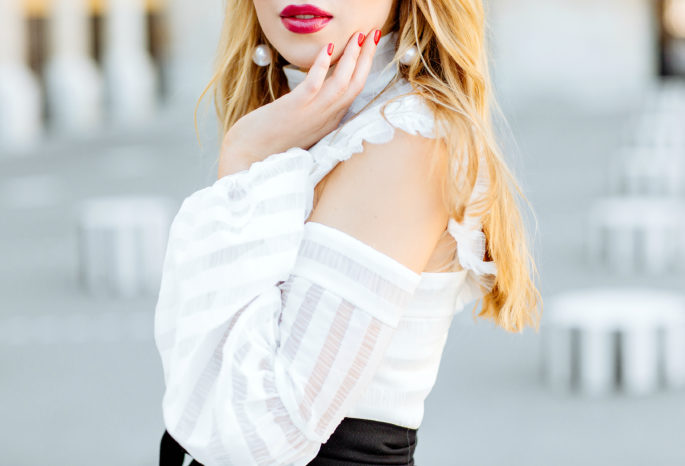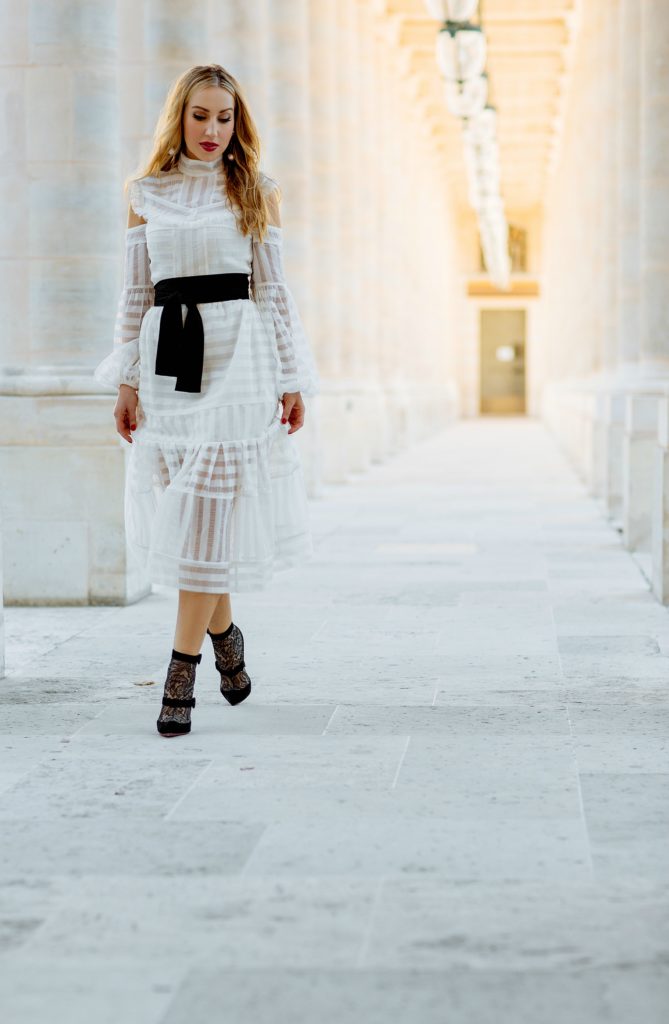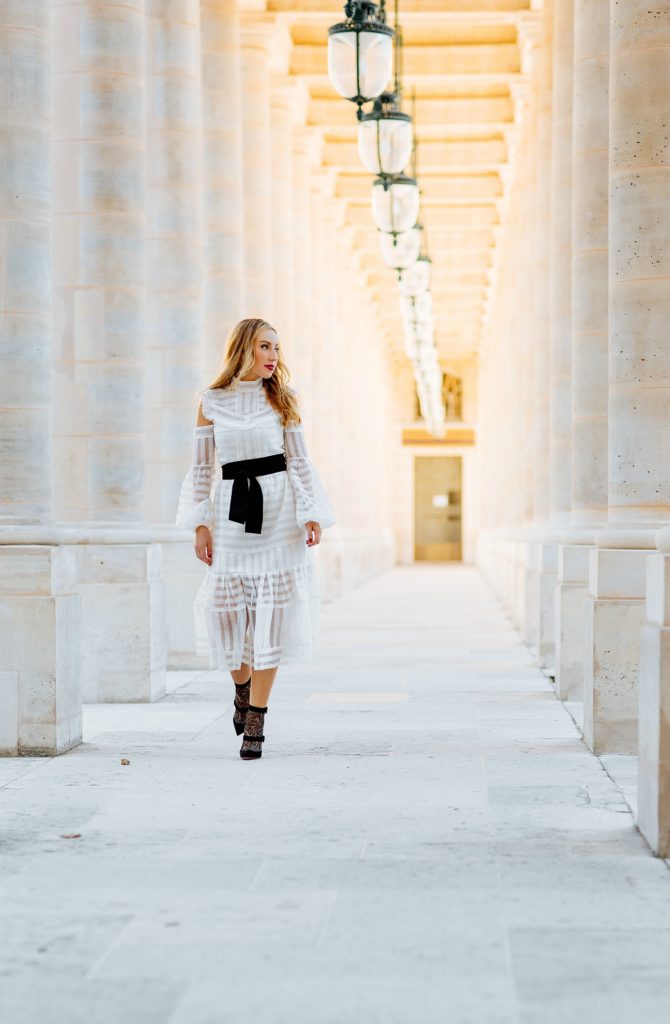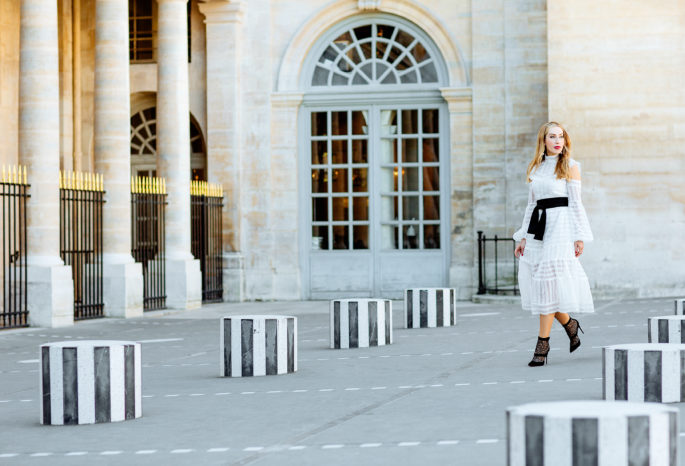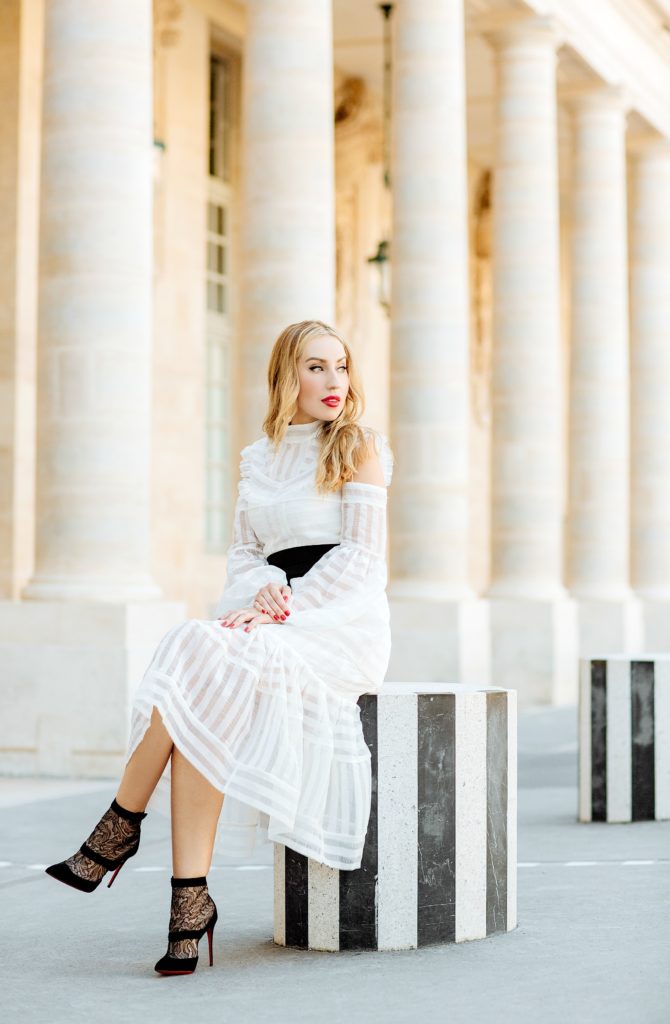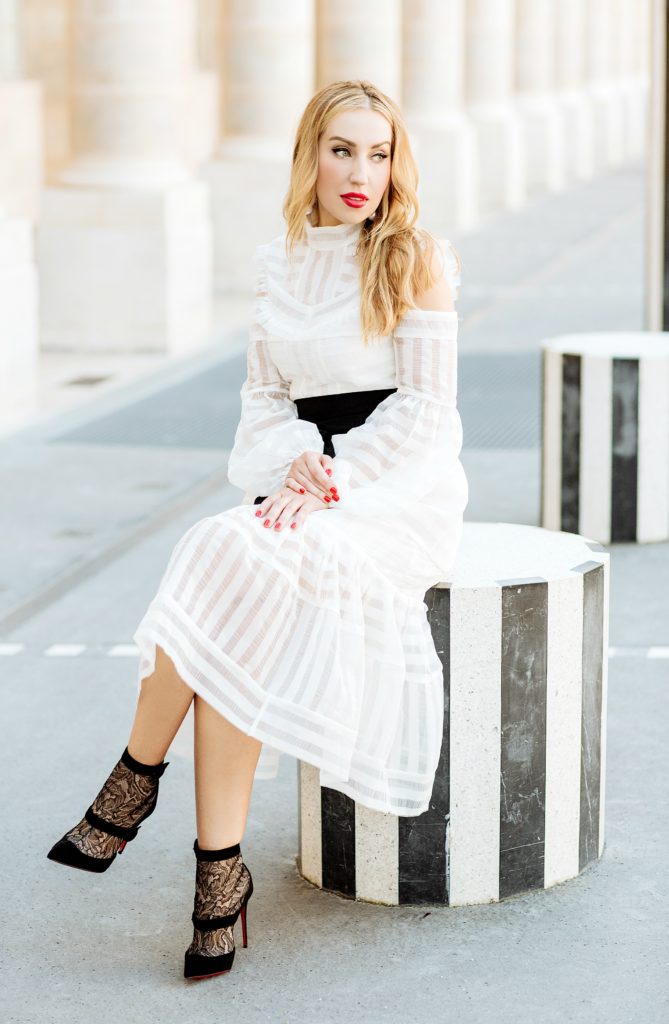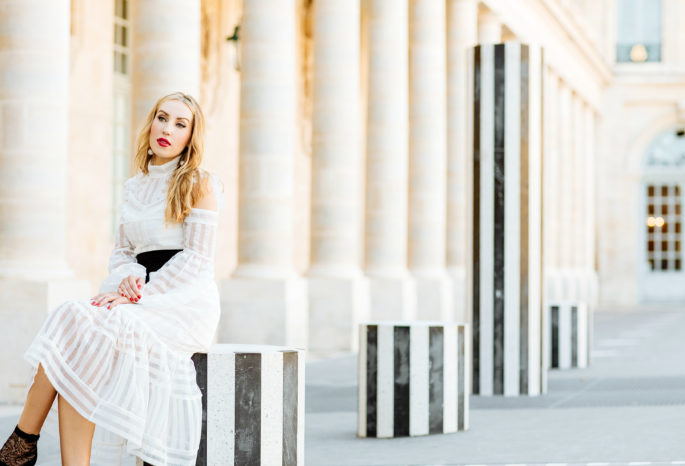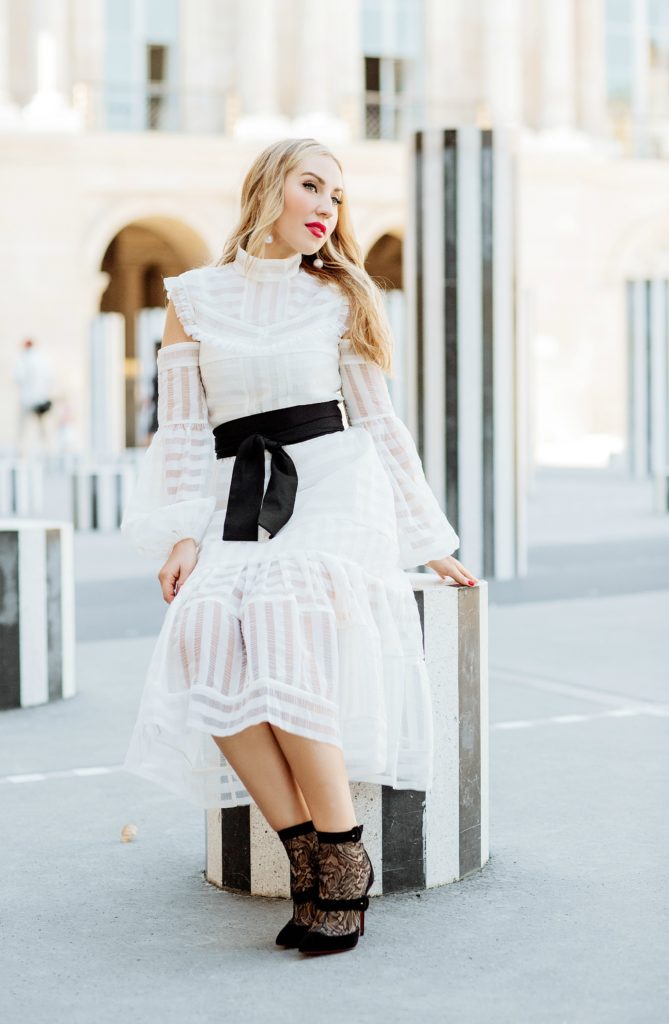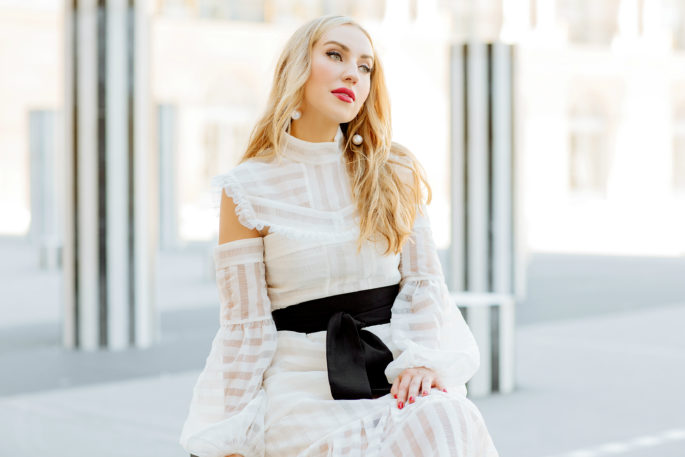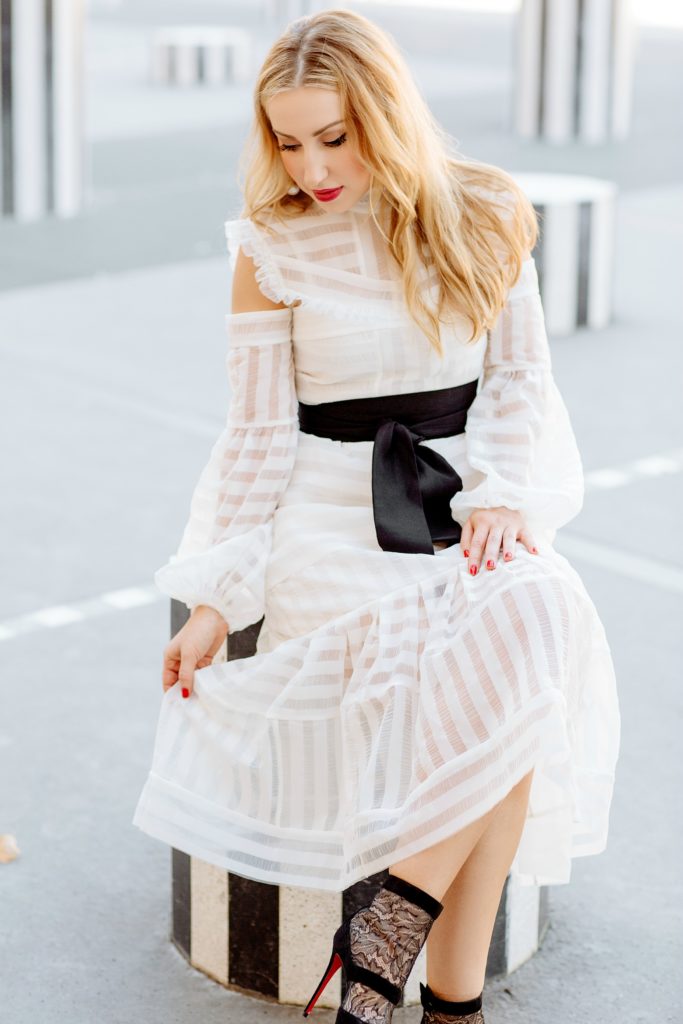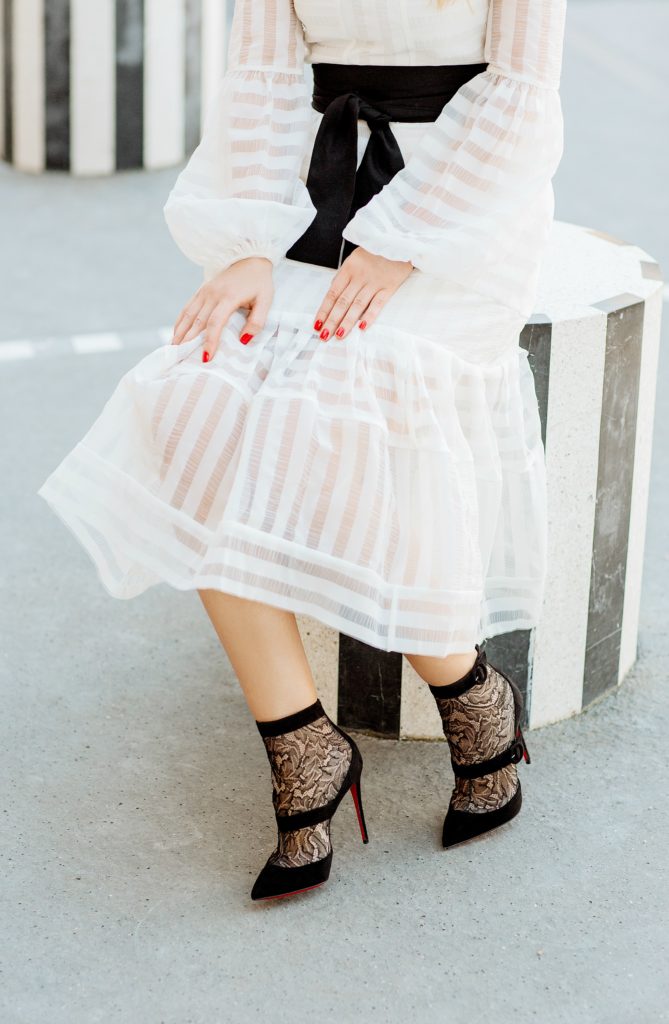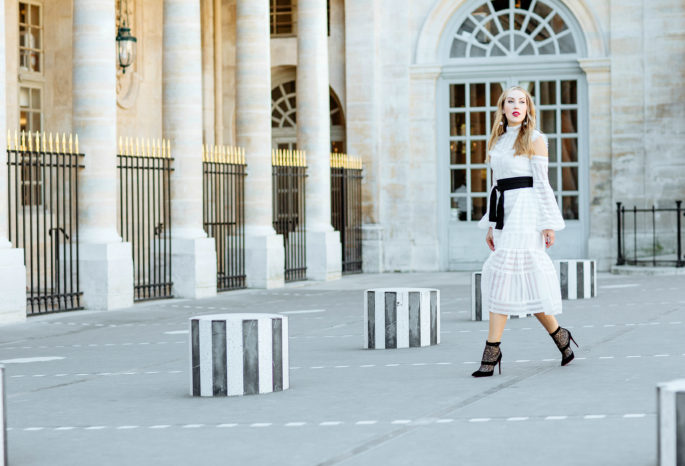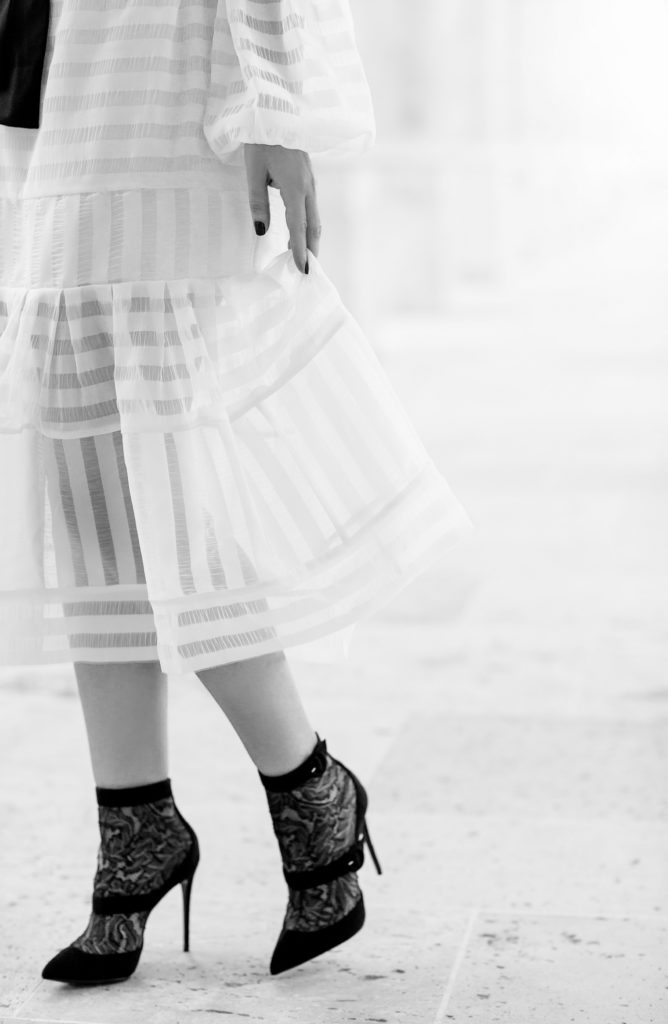 Dress: Erdem 1 also like 2 | 3 | 4
Boots: Christian Louboutin 1 | 2
Earrings: Salvatore Ferragamo current picks  1 | 2 | 3
Lips: Chanel Rouge Allure in Seduction
Today I am taking you back with me to Paris and the iconic Palais-Royal. This is one of the places that is a must stop for me whenever in Paris. Clean and pristine lines are always soothing and pleasant to the eye and the garden attached to it is a perfect place to recharge with your coffee or just spend some time in the company of a great book.
This cold shoulder dress by Erdem perfectly coordinates with the surroundings of the Palais-Royal. I did style the dress with a little black sash belt to give it a bit more contrast and dimension, working in sync with the perfect columns.
White color might seem to have a seasonal tone, but I look at it as a more creative canvas to work with than print to morph into something completely new and unexpected. Adding a black sash belt to the look featured today toned down a bit of the airiness and delicateness of this otherwise quite angelic Erdem creation, while still keeping it elegant and chic. Once paired with some moto boots, leather jacket and if you wish, a floppy hat, you have a great but definitely different look achieved with the same dress that can be re-worn to a different event or occasion.
Photographer: Hana Lê Van