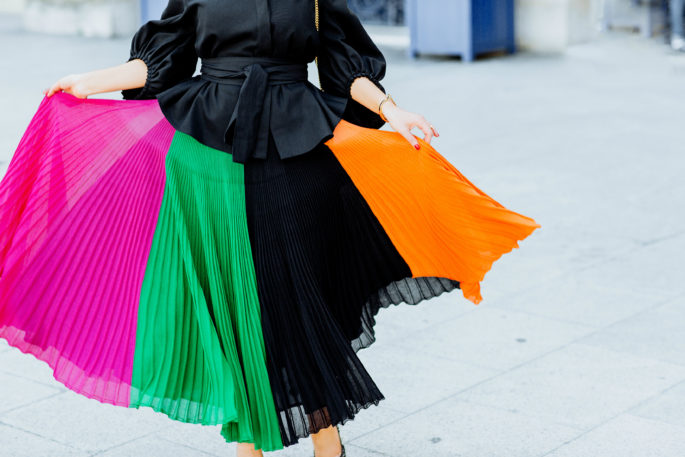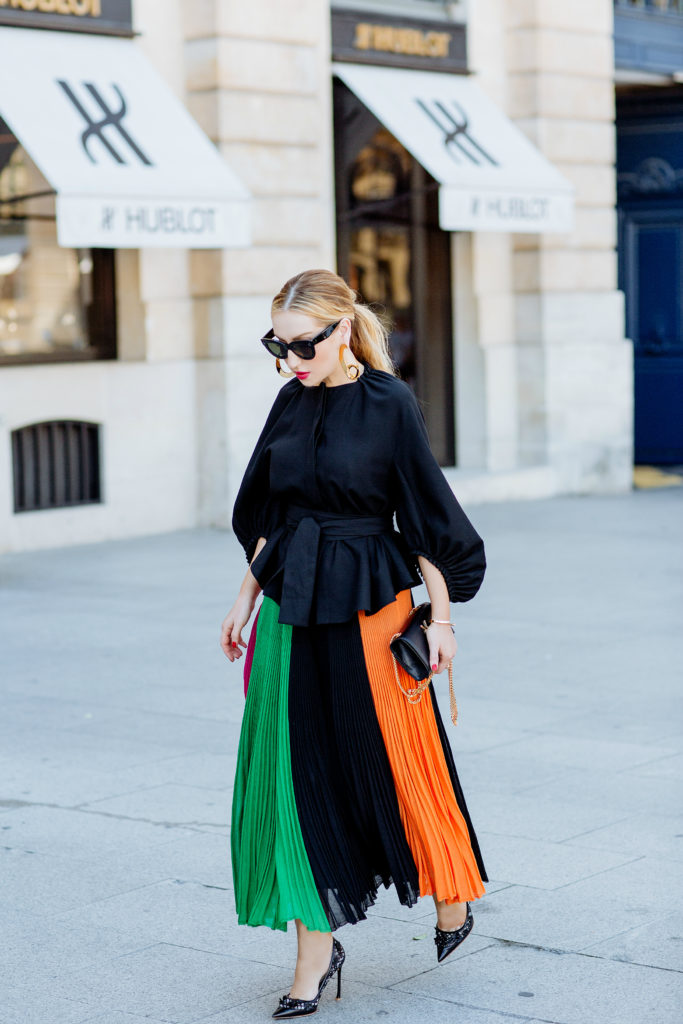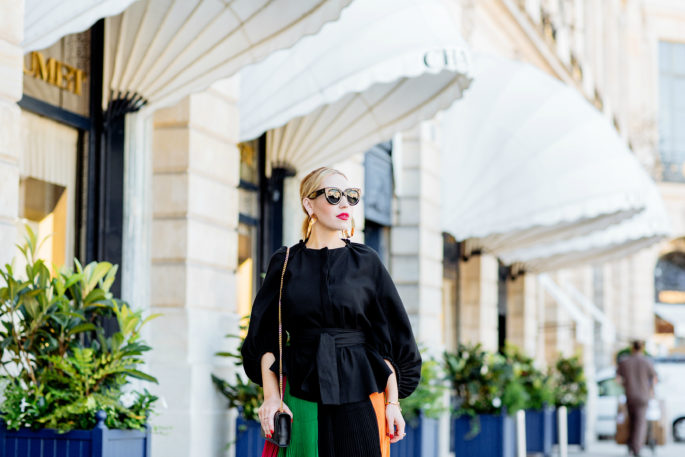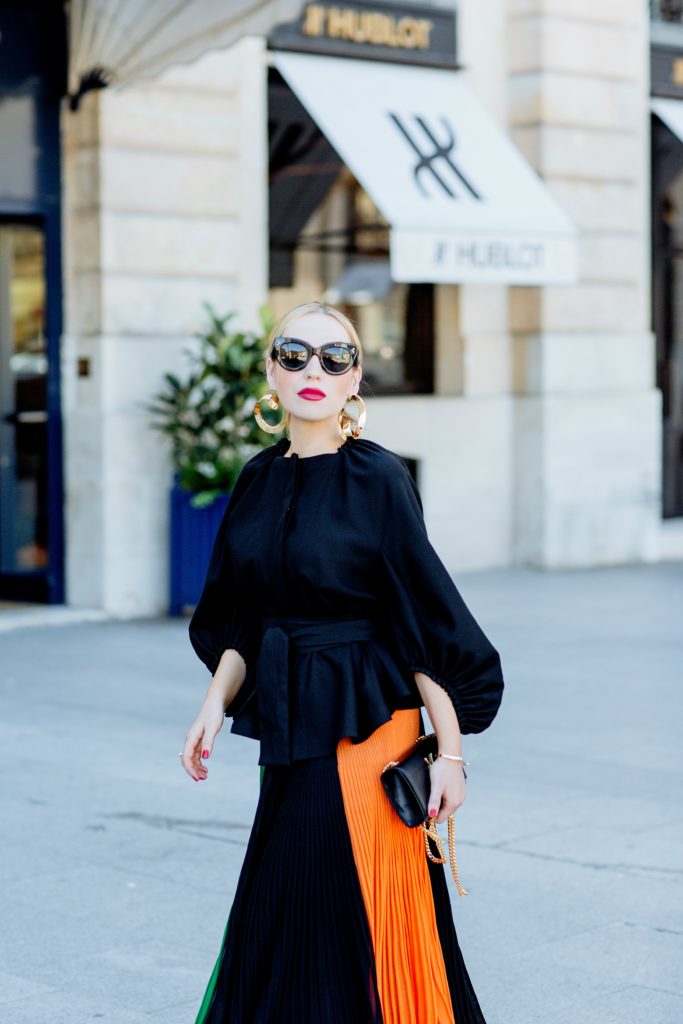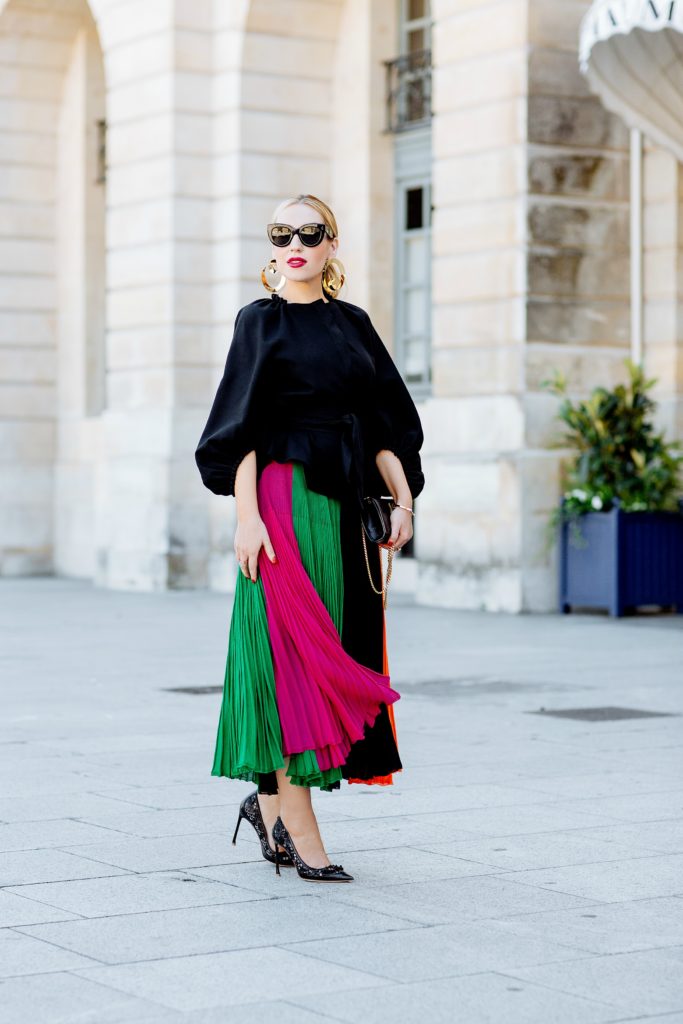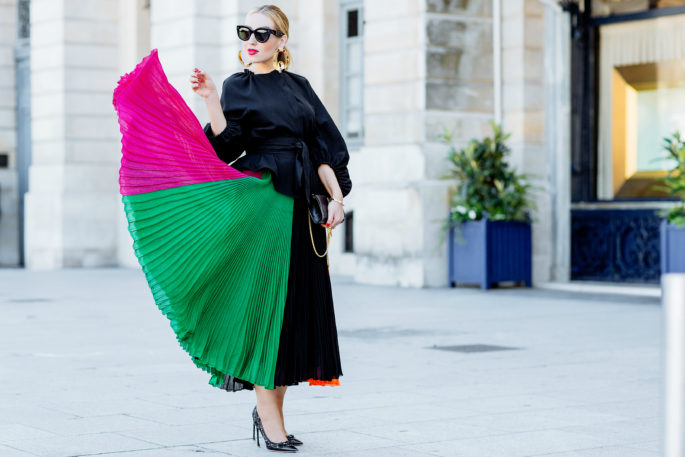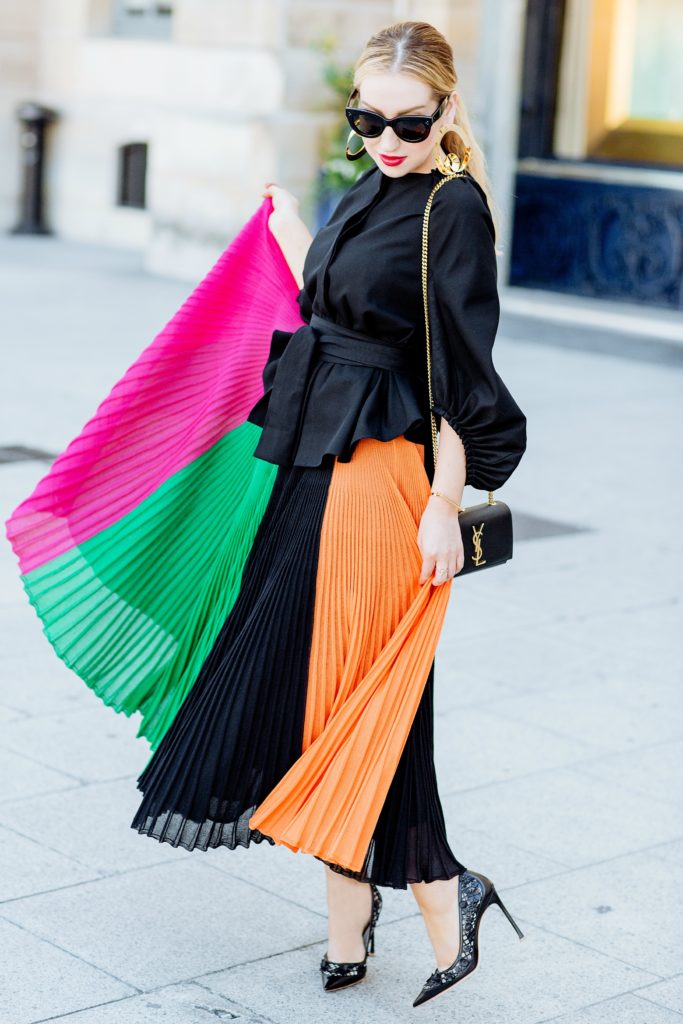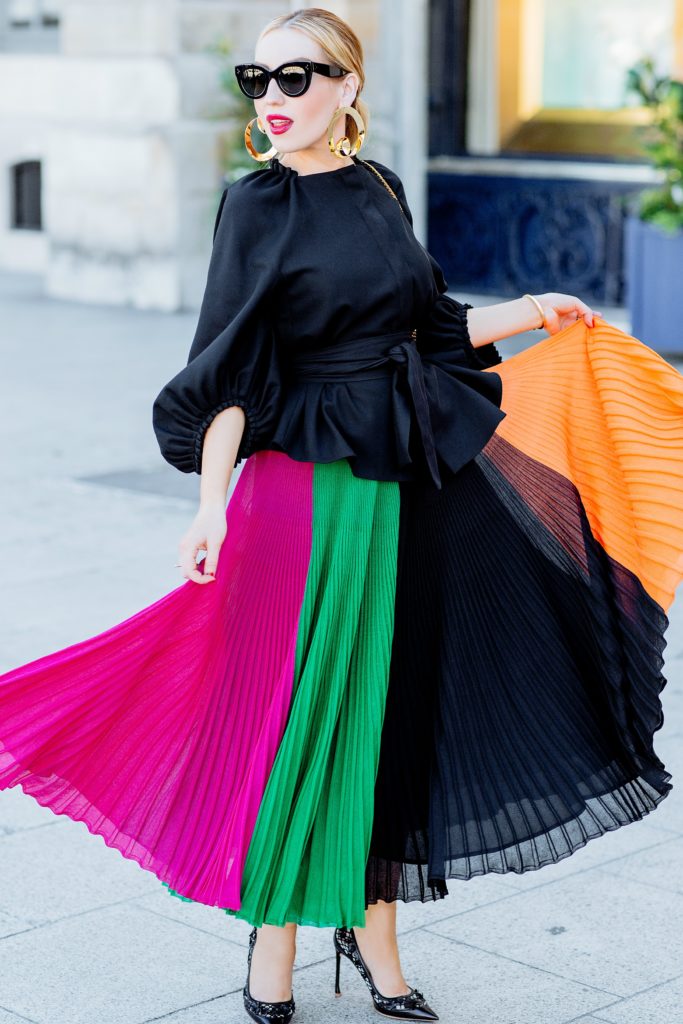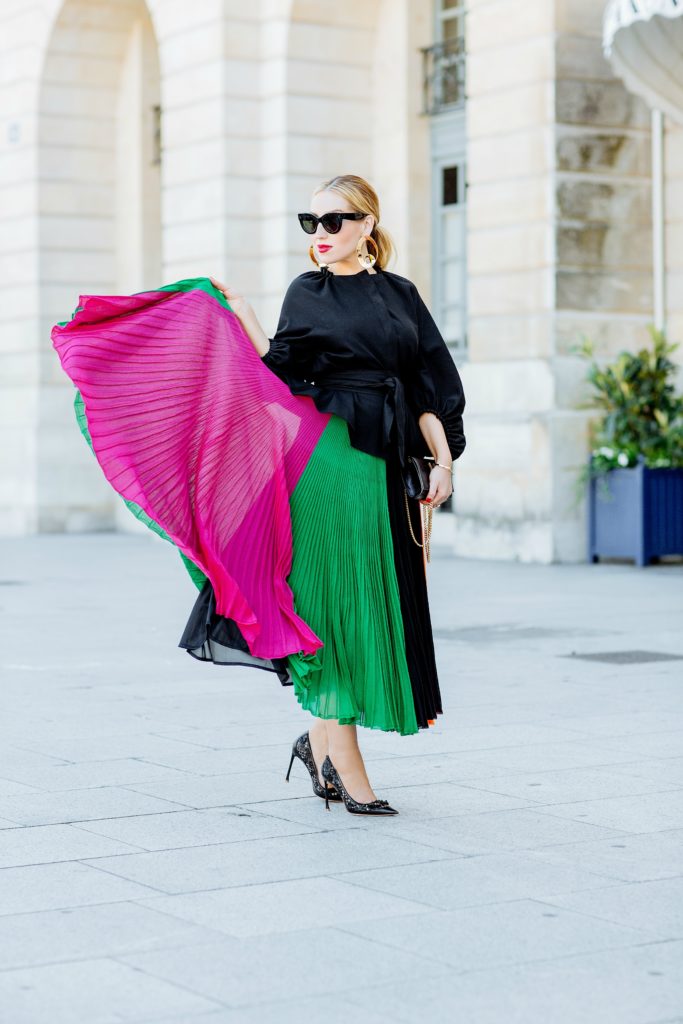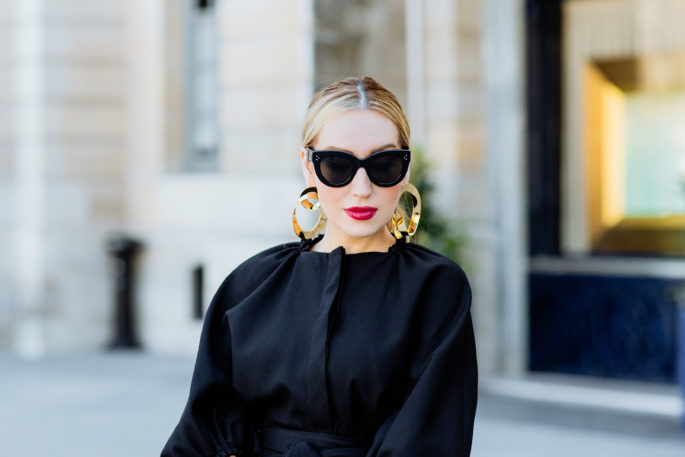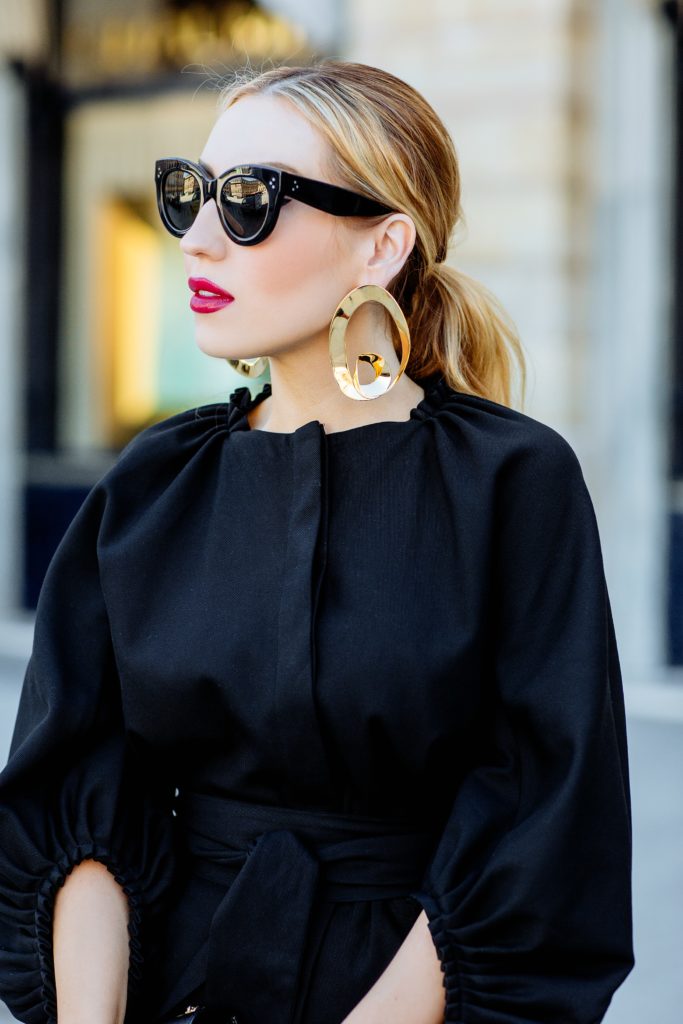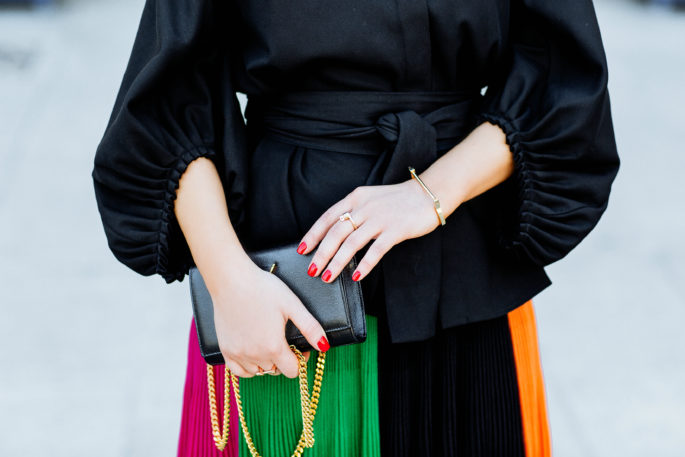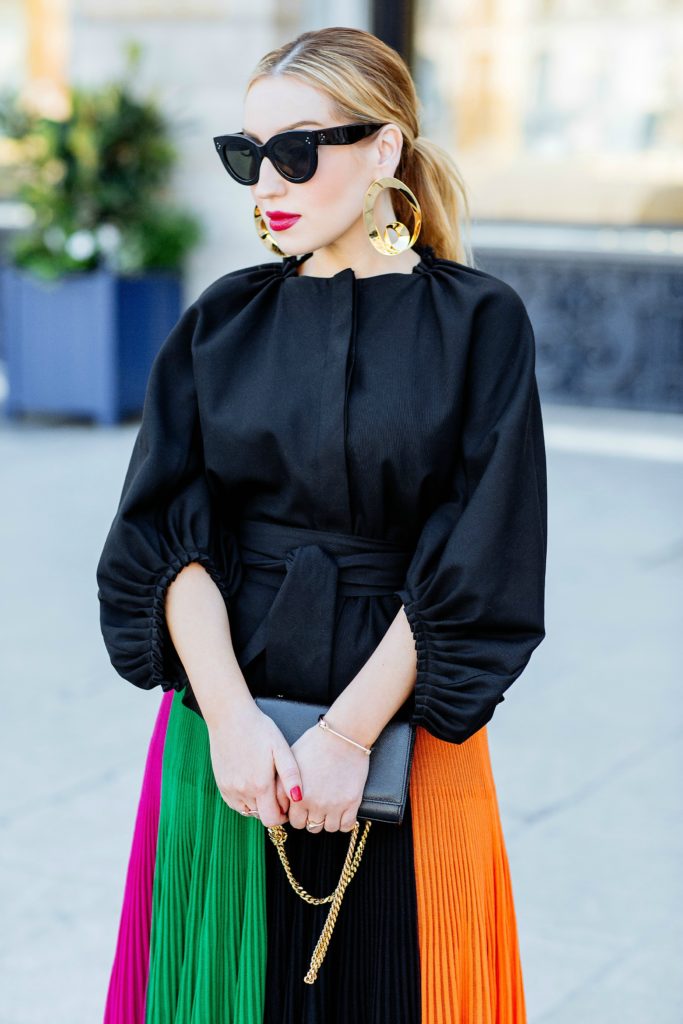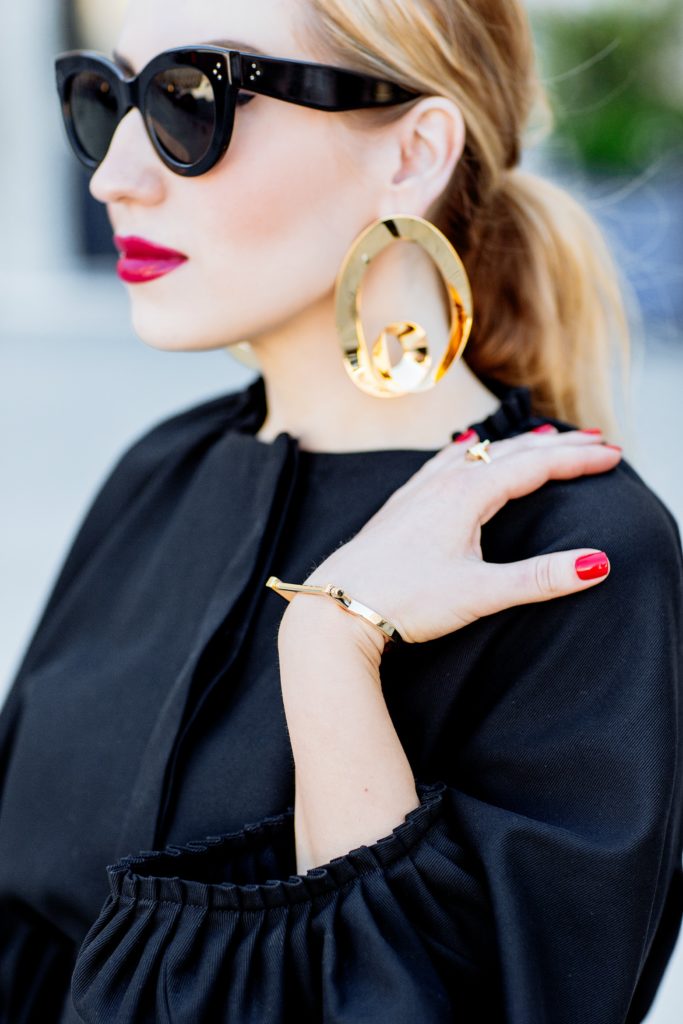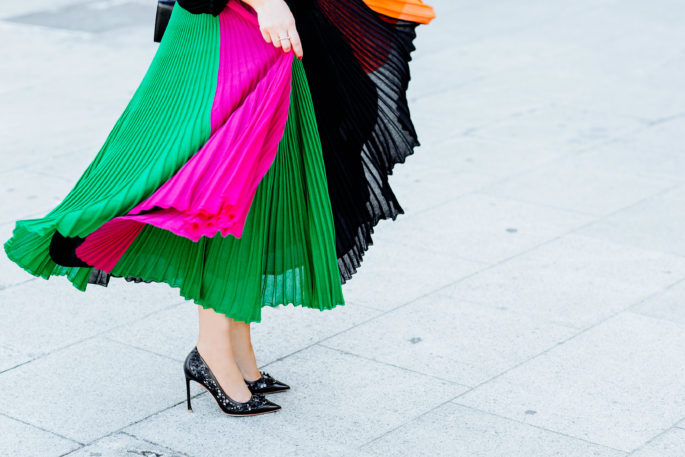 Dress: Salvatore Ferragamo 1 also like 2 | 3 | 4
Jacket: Salvatore Ferragamo 
Bag: Saint Laurent 1 | 2 | 3 | 4
Sunglasses: Celine
Earrings: Marni current favorites 1 | 2 | 3
Bracelet and rings: Miansai 1 | 2
Pumps: Dior similar laser cut picks 1 | 2 | 3
 Today I am sharing with you some of the work shot with my dear Hana this summer in Paris. Summer seems to be slipping slowly away even though 4th of July celebrations felt like yesterday.
 As for the outfit, I wanted to mention that the peek of the colorful pleats you are seeing might be assumed to be on a skirt, but are actually the bottom of a beautiful maxi dress by Salvatore Ferragamo.  So there would be my style tip – don't pack your favorite summer maxi dresses away just yet: pair them with a leather jacket, cozy chunky knit or a blazer to transition into fall and even winter using more layers for warmth. That way you don't have to part with a favorite stunning piece until next spring or summer come around. 
 As far as the earrings go, these Marni stunners might be my favorite pair of earrings ever owned. A piece of statement jewelry can elevate the most simple look, but these bad boys just do it on another level for me. I just can't get enough of them. They say "diamonds are a girl's best friend", but for me a unique piece of costume jewelry can be as rewarding if not more. It's all about the special meaning and emotions it evokes. 
Photographer: Hana Lê Van