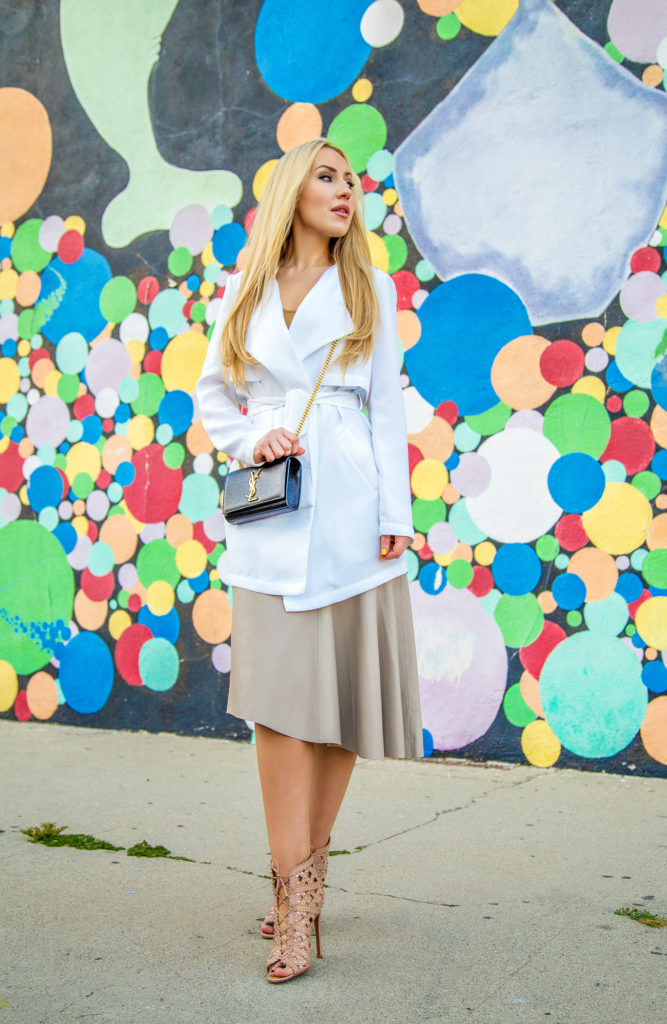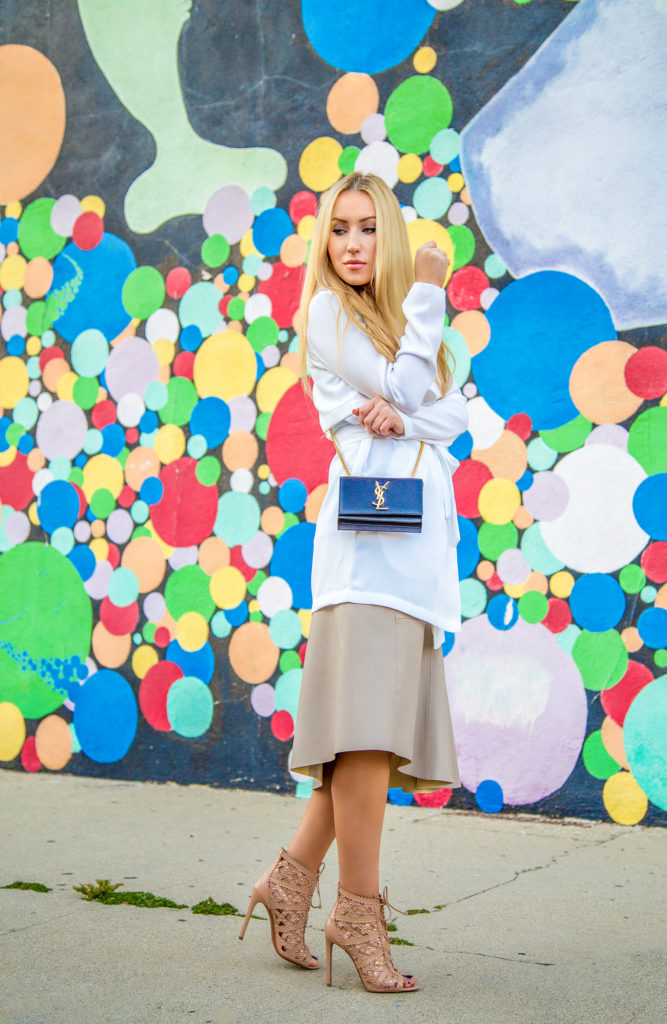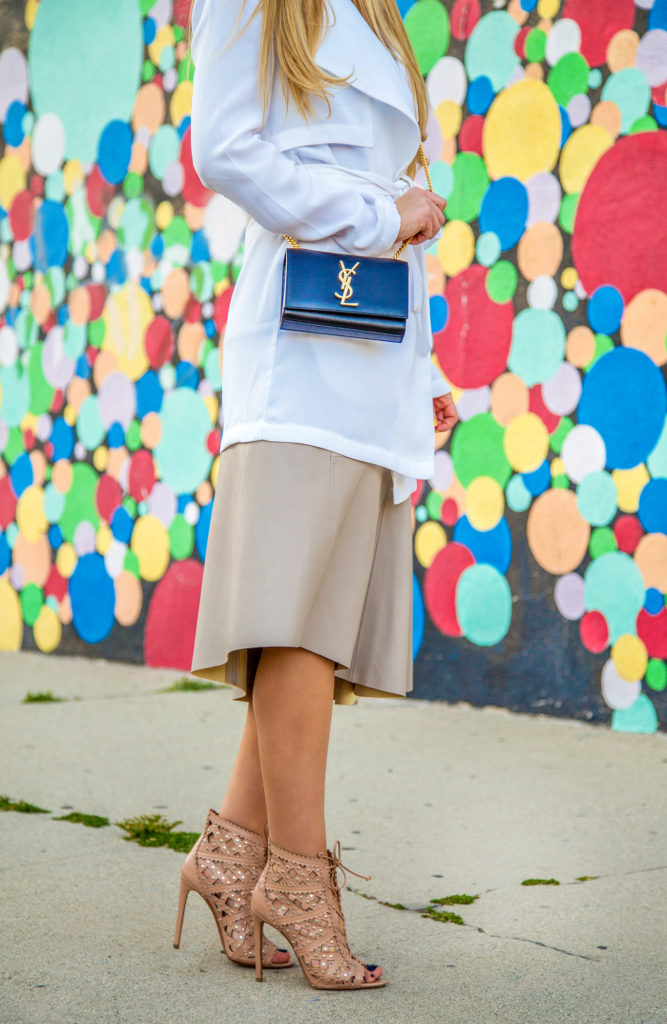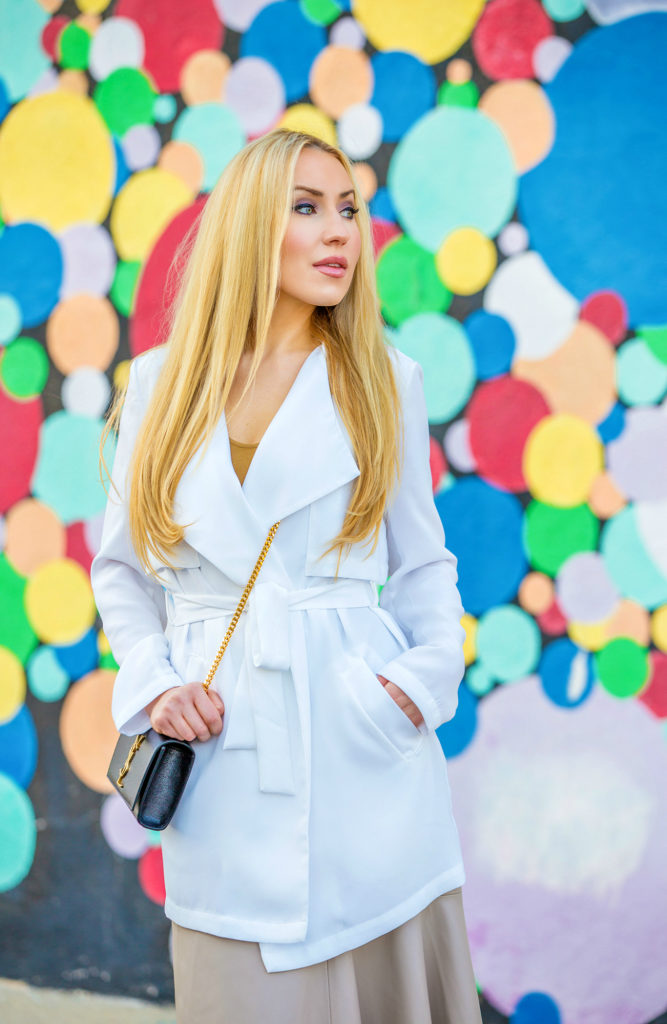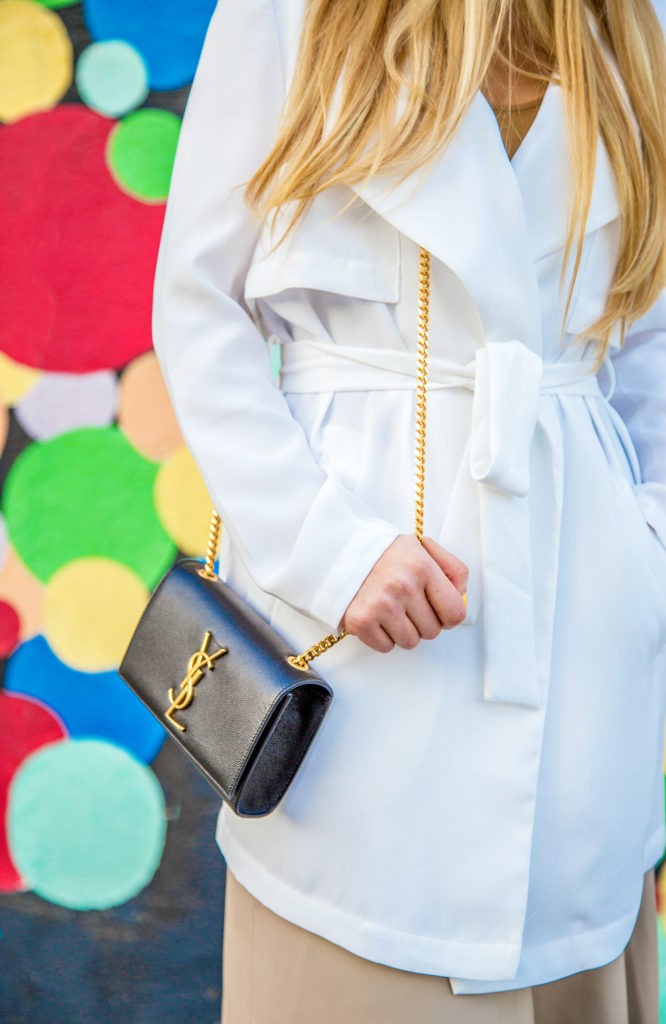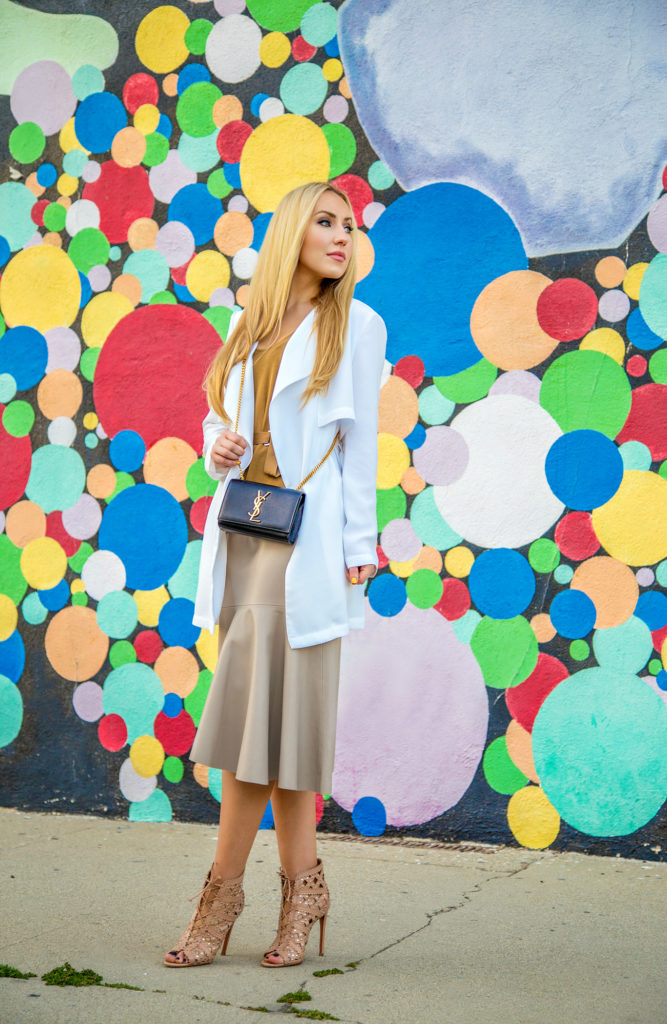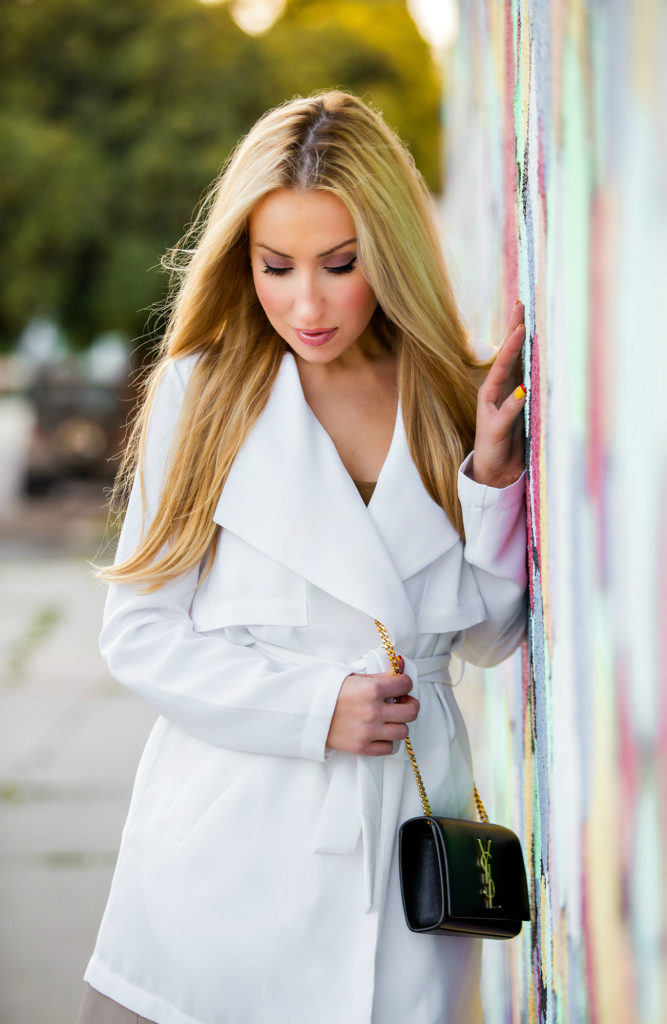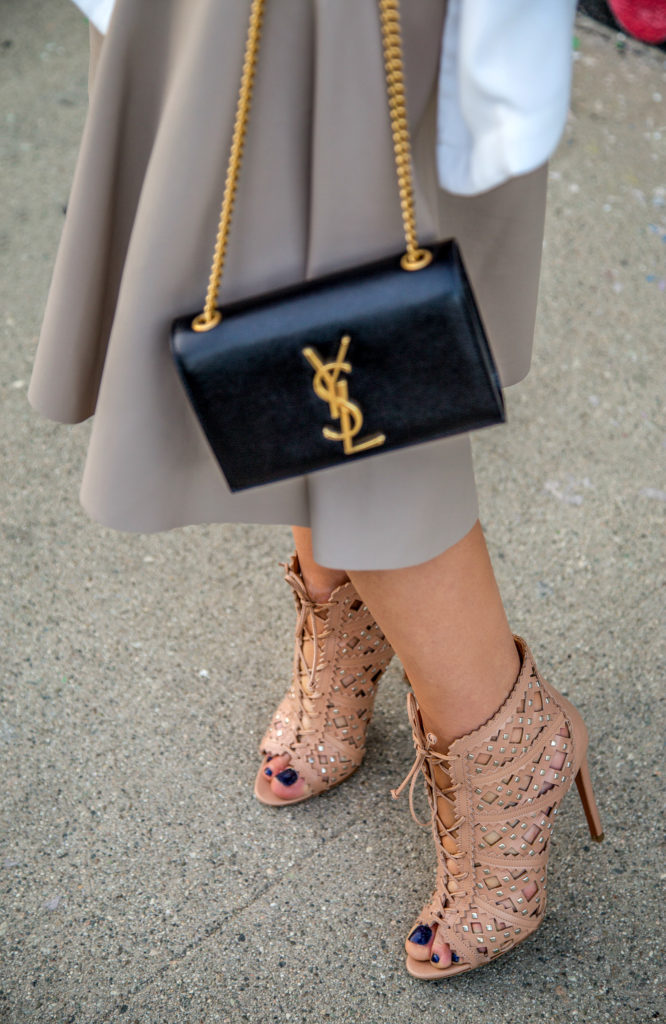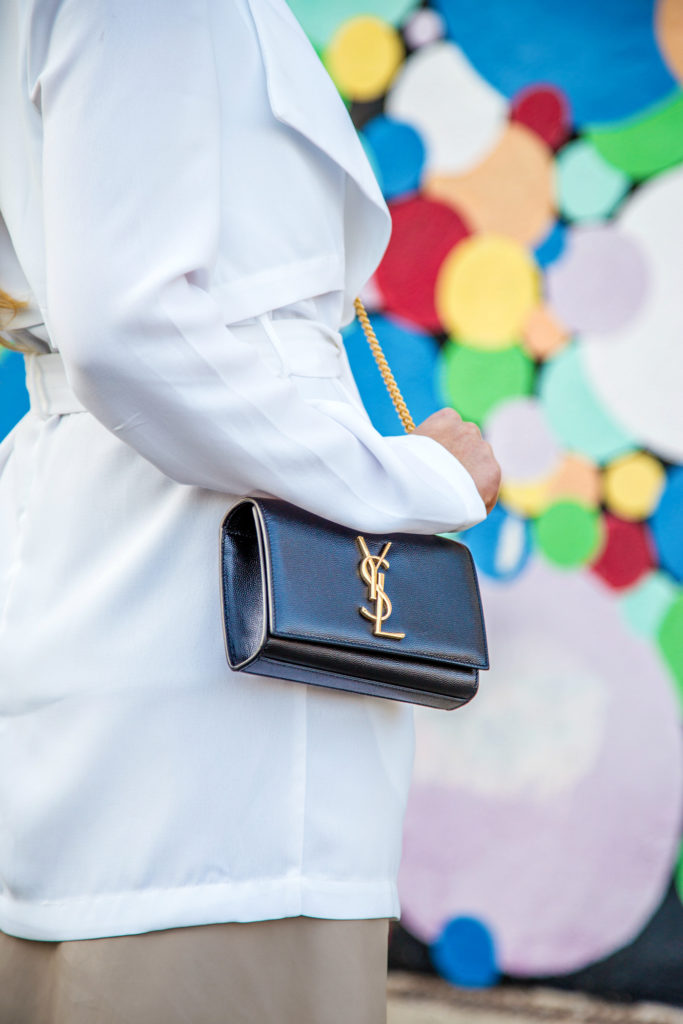 Coat: Forever 21 1 also like 2 | 3
Skirt: Zara (similar) 1
Top: Zara (similar) 1 | 2
Bag: Saint Laurent 1 | 2 | 3
Sandals: Alaia 1 also like  2 | 3

I drove by this "happy" wall as I call it so many times and for whatever reason, it always caught my attention.  It just reminded me of festive confetti.  That's why one day I finally chose it as a backdrop for a shoot, keeping the focus of the attention balanced between a neutrally-toned outfit and a "confetti" wall.
Do you find yourself drawn to certain details of your daily commute that you keep coming back to due to the emotions they evoke?
Photography by Janice Reinold of Chasing Hiromi Photography