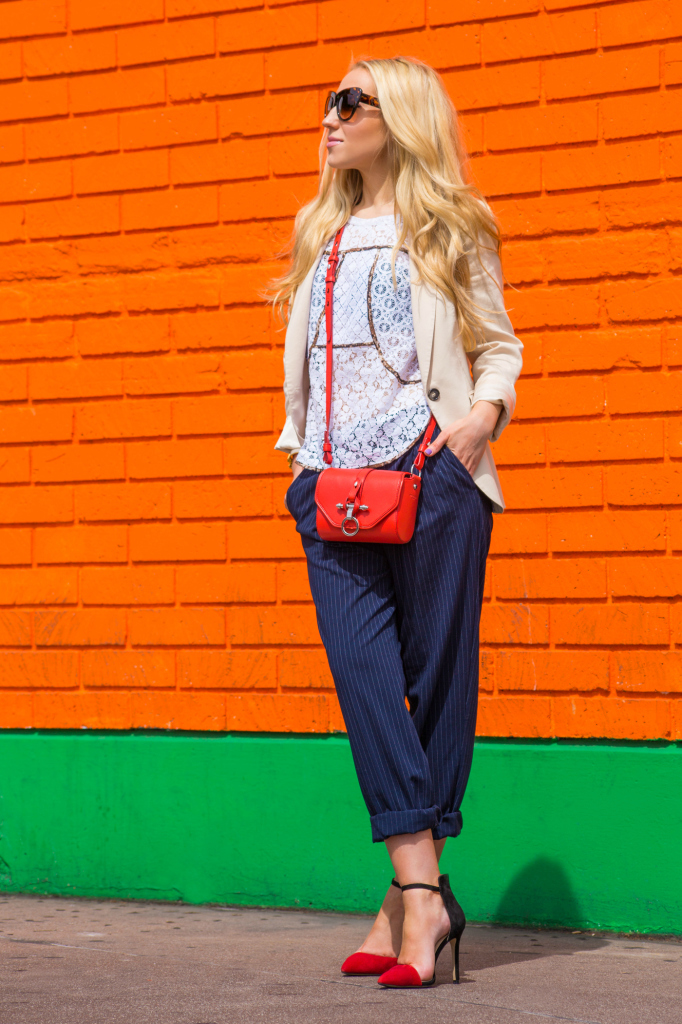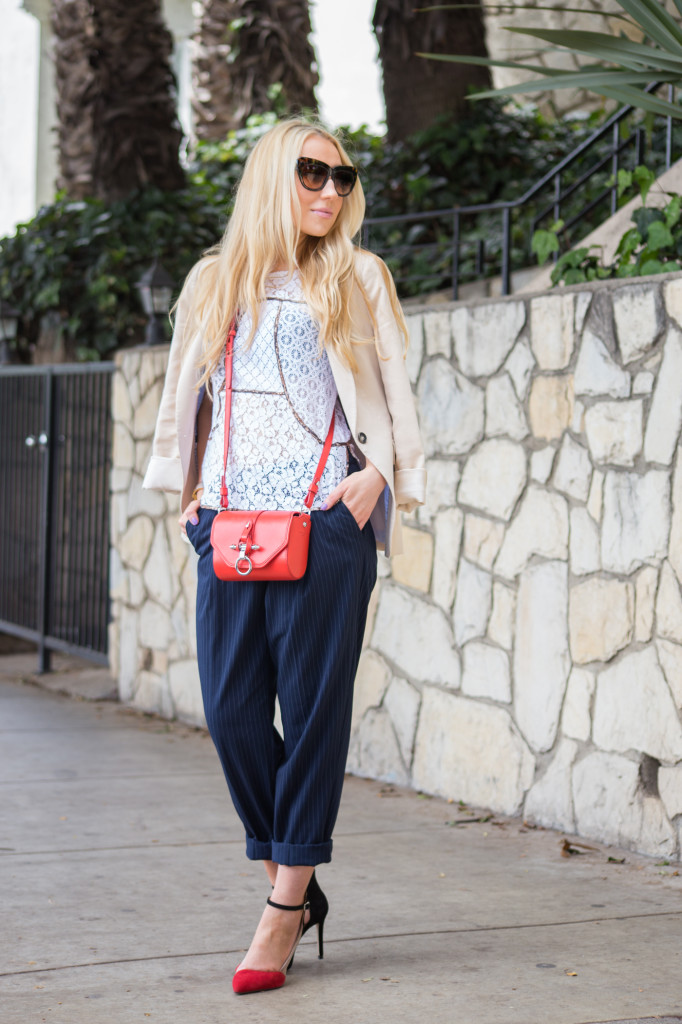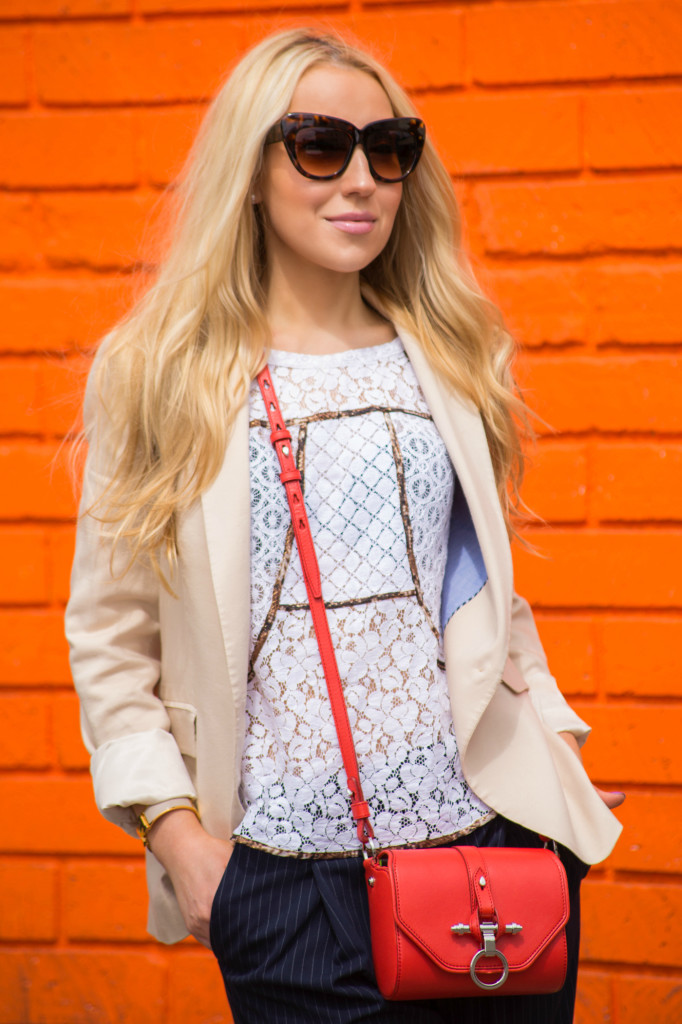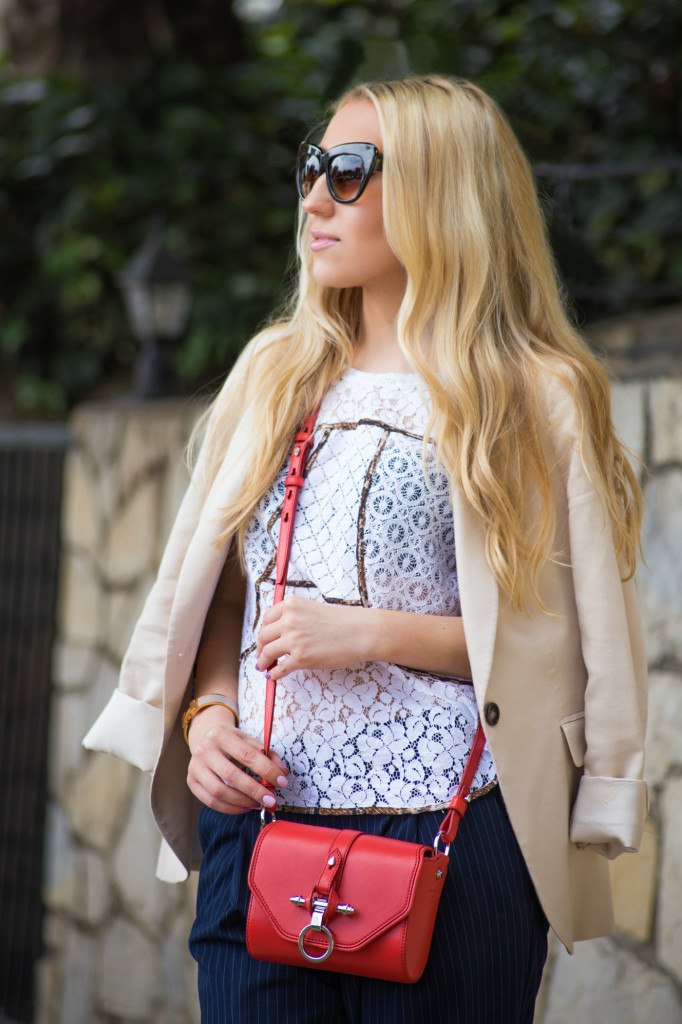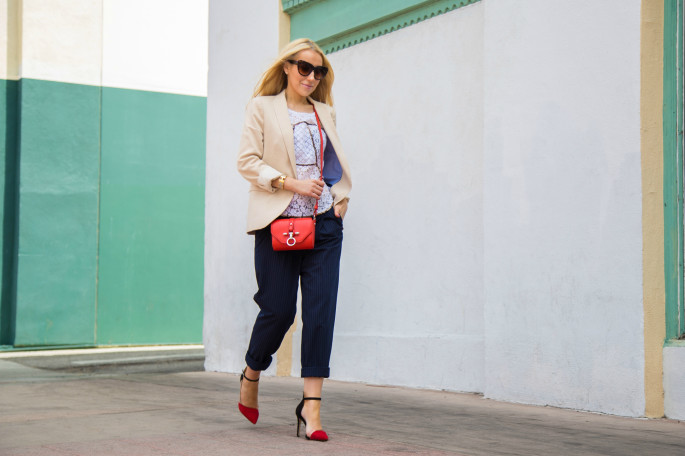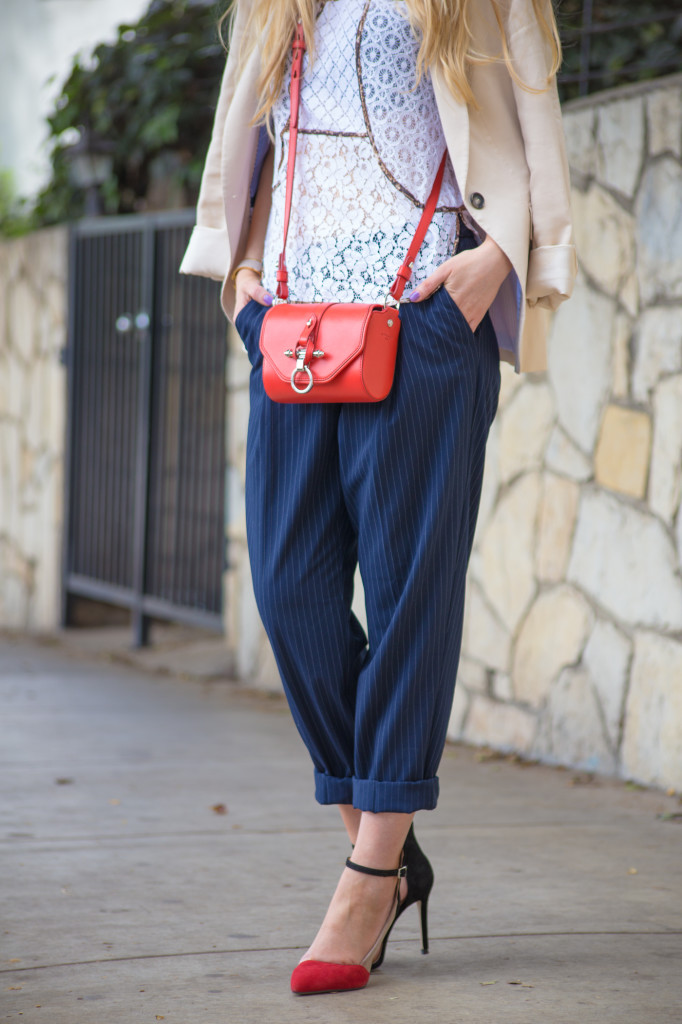 Pants: H&M (similar style) 1 | 2 | 3
Bag: Givenchy 1 | 2 | 3 and similar options 4 | 5 | 6
Shoes: Zara (similar style and color) 1 | 2 | 3
Lace t-shirt: BCBG (similar style) 1 | 2 | 3
Blazer: Zara (past season) similar style and color 1 | 2 | 3
Sunglasses: House of Harlow 1 | 2
Bracelet: Hermes
Hi everyone! I apologize for being MIA from the blog for the past couple of weeks. I just got back from the most wonderful two weeks of summer vacation in Paris – and I already miss it so much!
From now on, the posts and my outfits will be updated more consistently. I promise!!!
Also keep an eye on my upcoming Paris posts, and as some of you have been asking for, my reviews and thoughts on beauty and skin care items that I love and use. I am not a beauty and make-up expert, but I do most of my hair and make-up myself and will give you my honest two cents.
As always, if you have any other request or topic you would like me to cover please do share below or contact me directly.
Thank you for stopping by!
Until next time,
Yana
 
Photography by Janice Reinold of Chasing Hiromi Photography