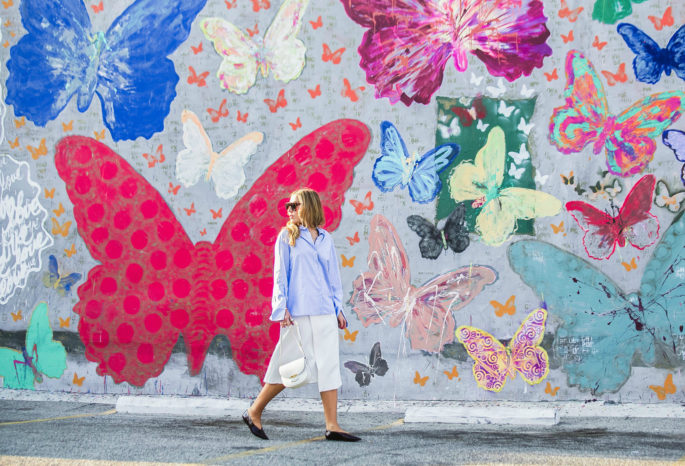 Sometimes a picture has so much more to say than words in evoking certain emotions.
This is exactly the type of feeling I experience looking at the colorful creation called "Dance of the Butterflies" by Marisabel Bazan located in the heart of West Hollywood in LA.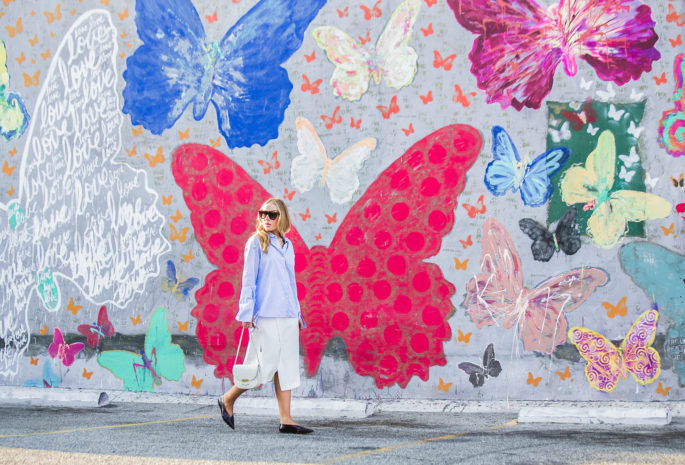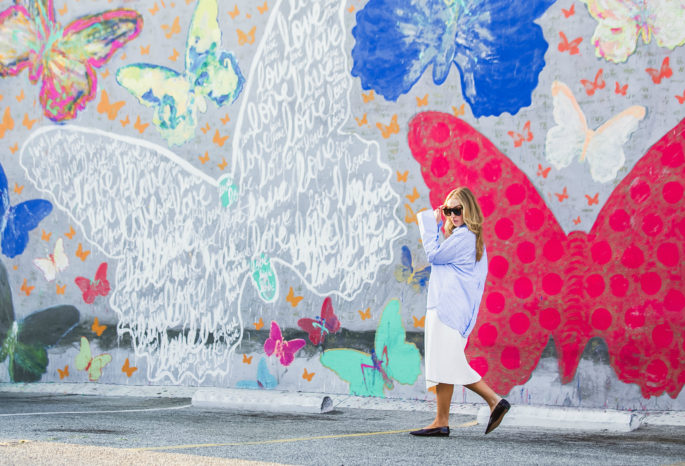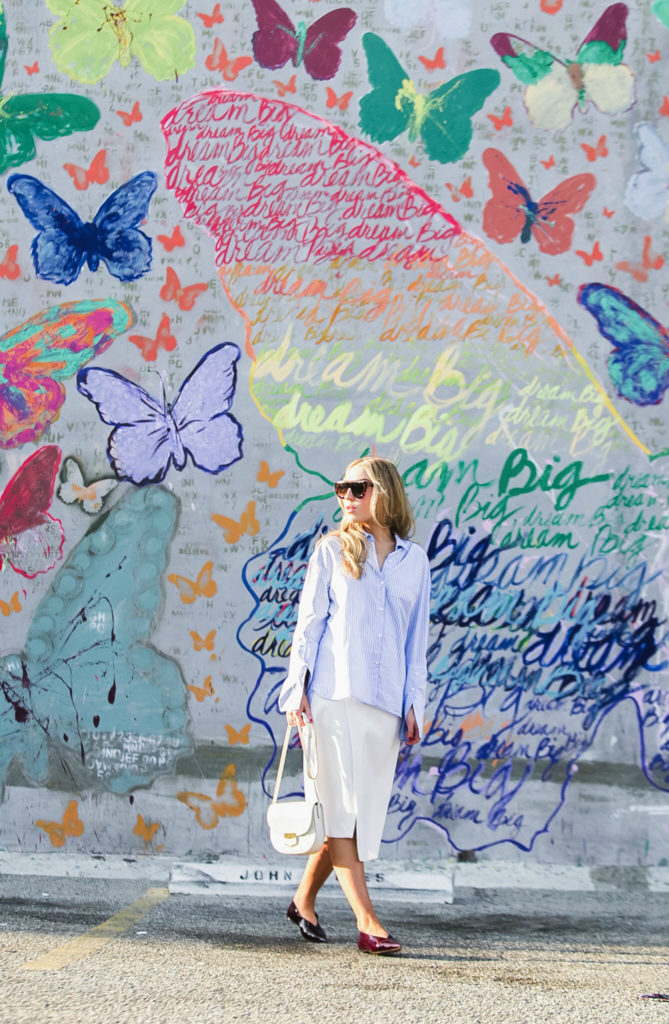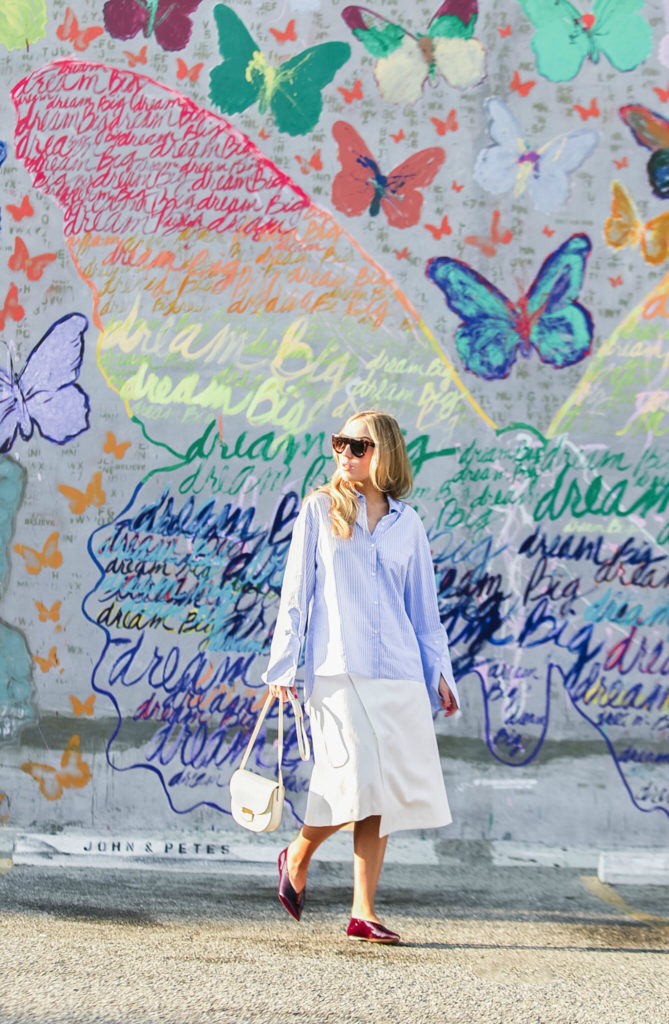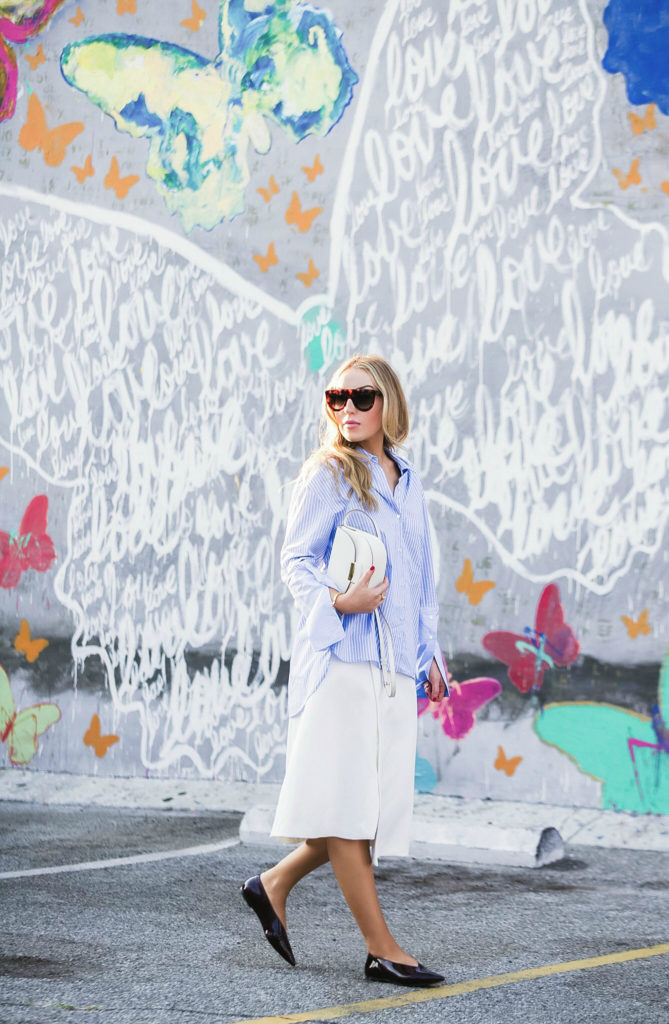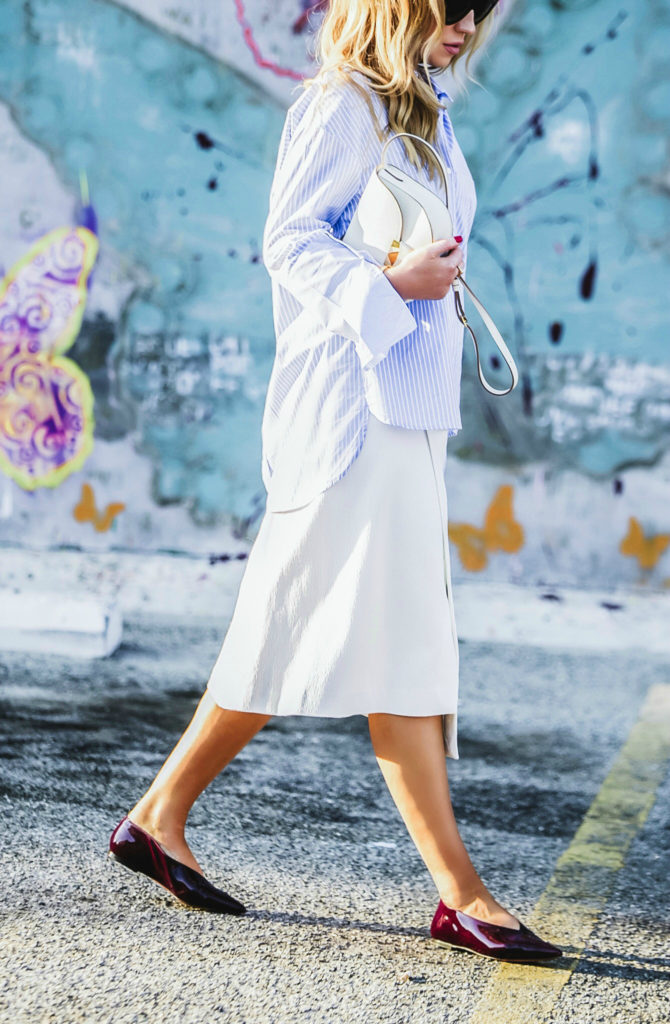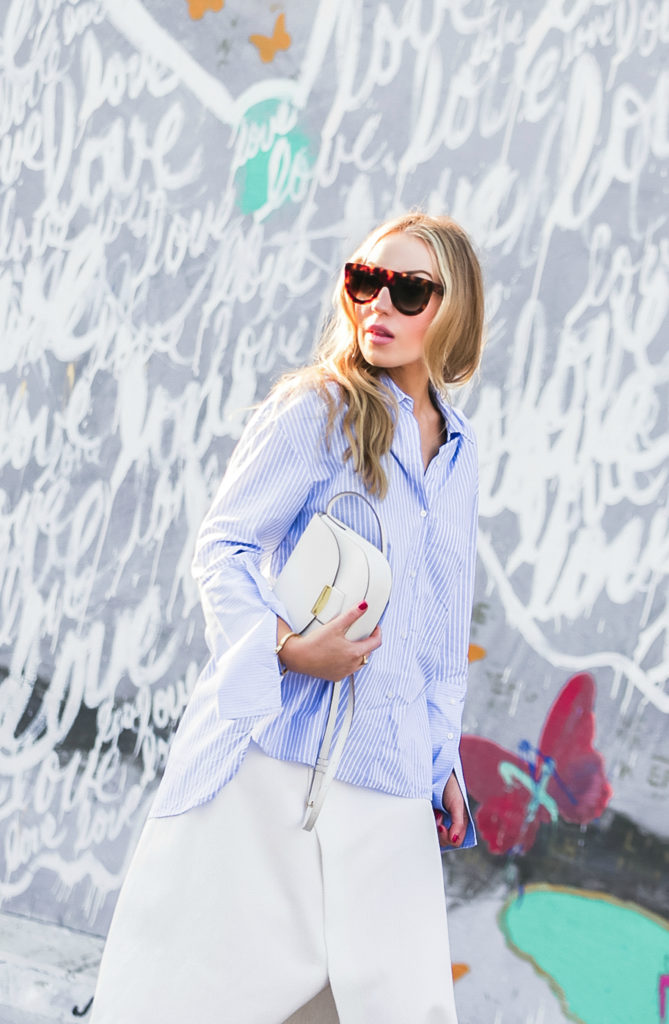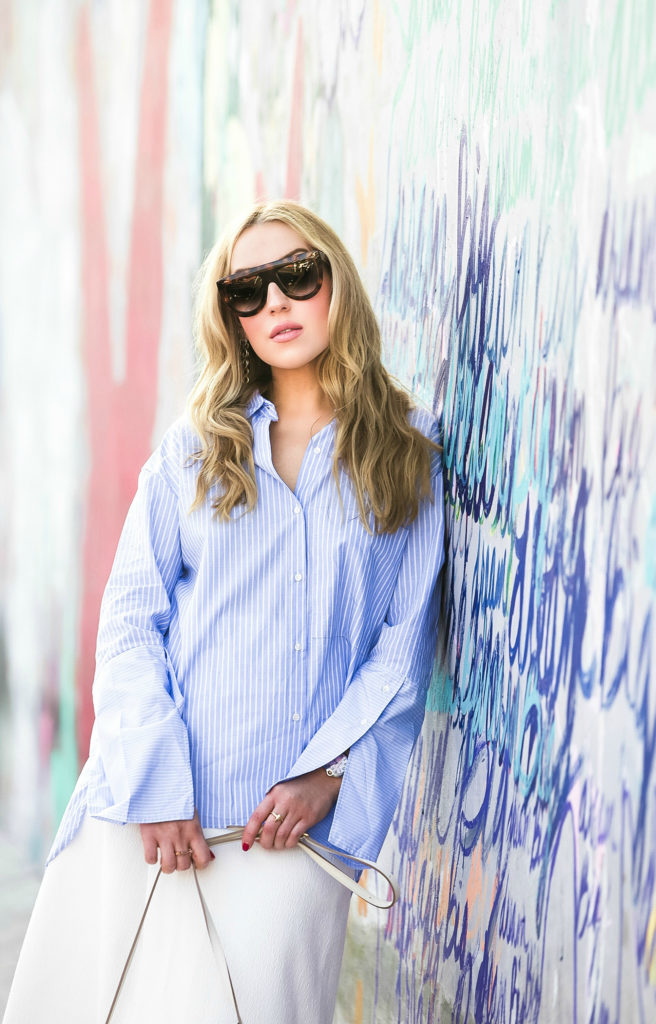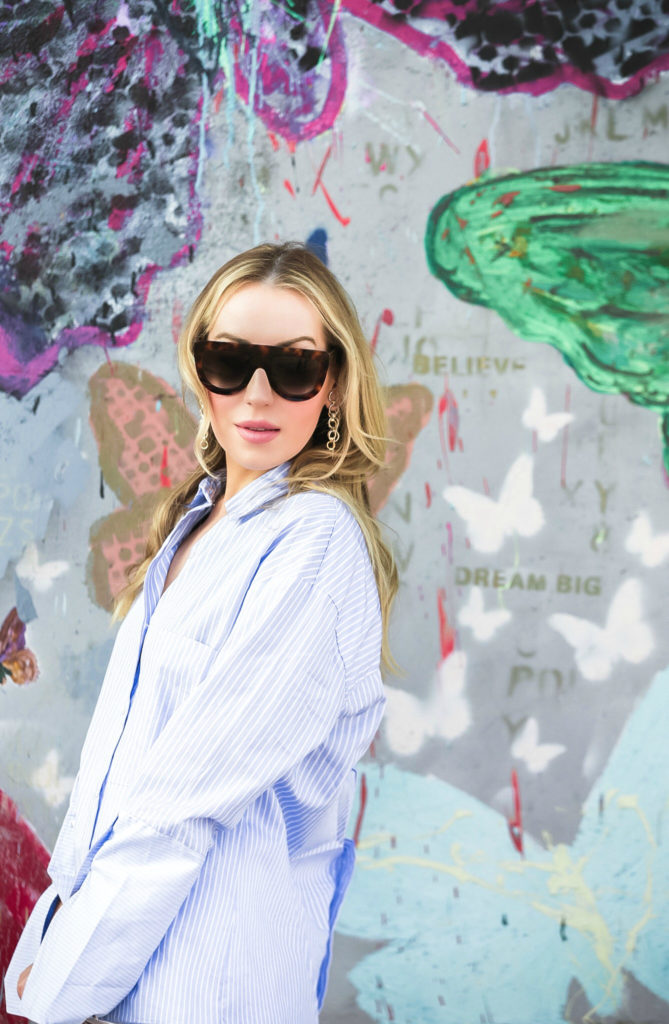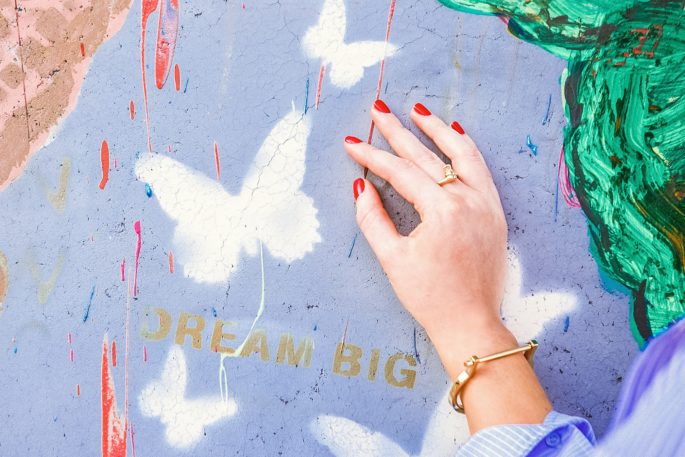 Shirt: Zara also like 1 | 2 | 3 | 4
Skirt: Maje similar 1 | 2 | 3
Flats: Celine similar 1 | 2 | 3 | 4
Bag: Celine
Sunglasses: Celine 
Earrings: Dior
Bracelet and rings: Miansai 1 | 2 | 3
Lips: bareMinerals in Infamous
It makes me feel enthusiastic, peaceful and happy and for whatever reason, stronger and inspired to pass those feelings onto someone else. If only every day would be filled with beautiful colorful dancing butterflies.
Also the mural says to "dream big". It might sound cheesy, tired and tried, but I am a positive romantic who does dream about a grand and beautiful future ahead and La La Land feels like the best place to help to make those dreams and wishes to come true.
Photography by Janice Reinold of Chasing Hiromi Photography