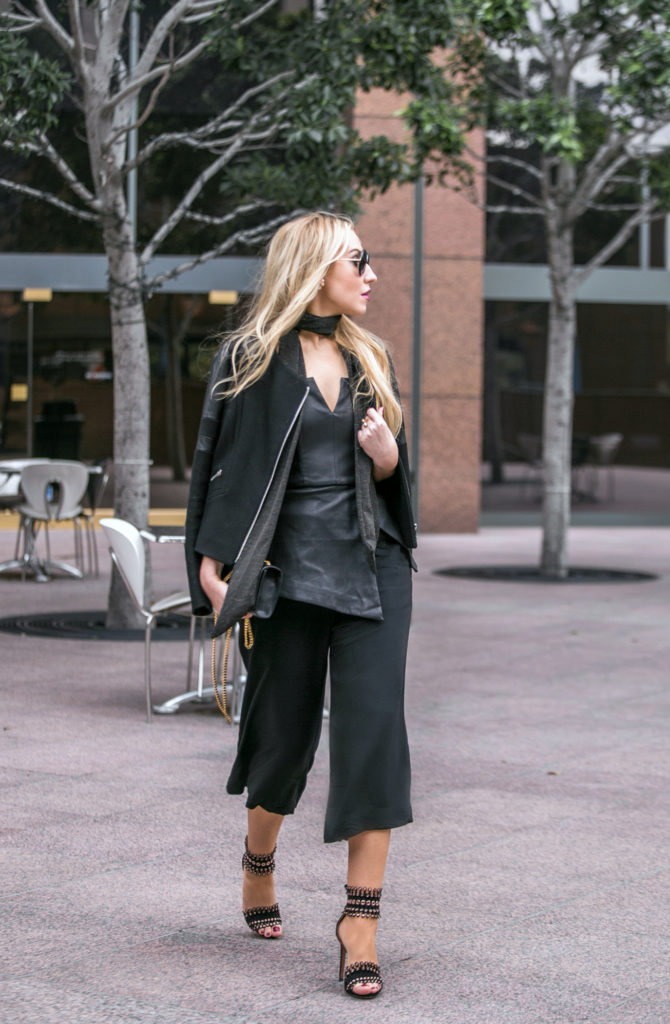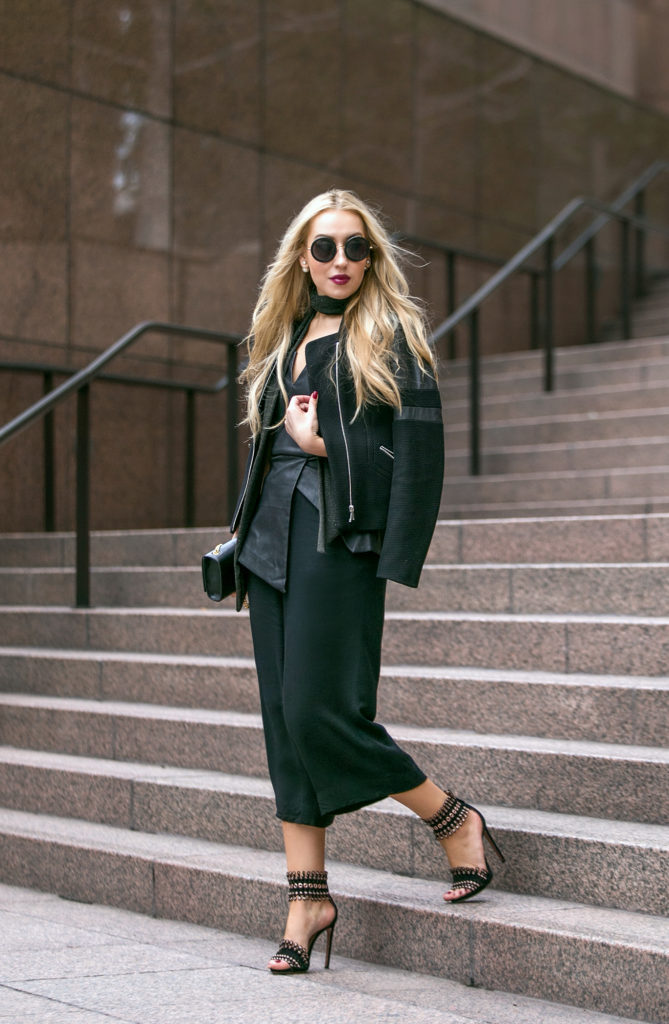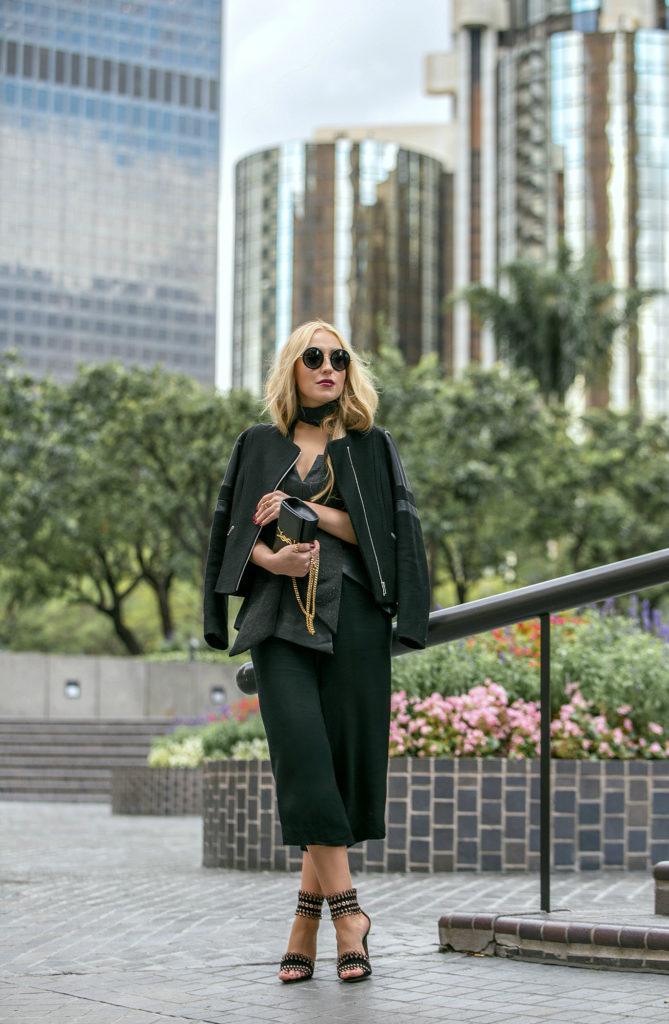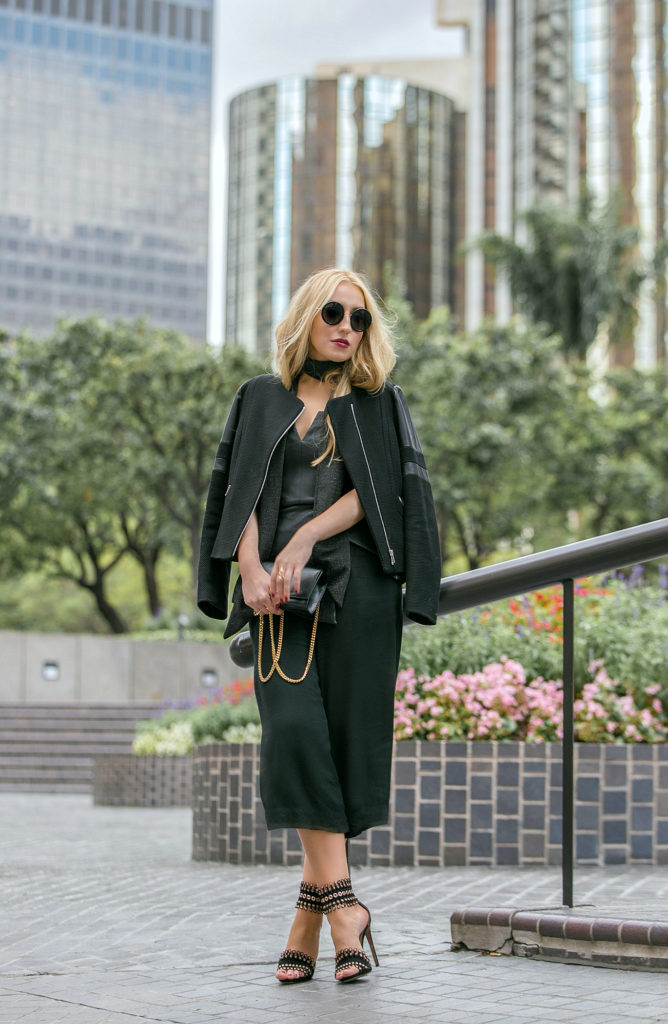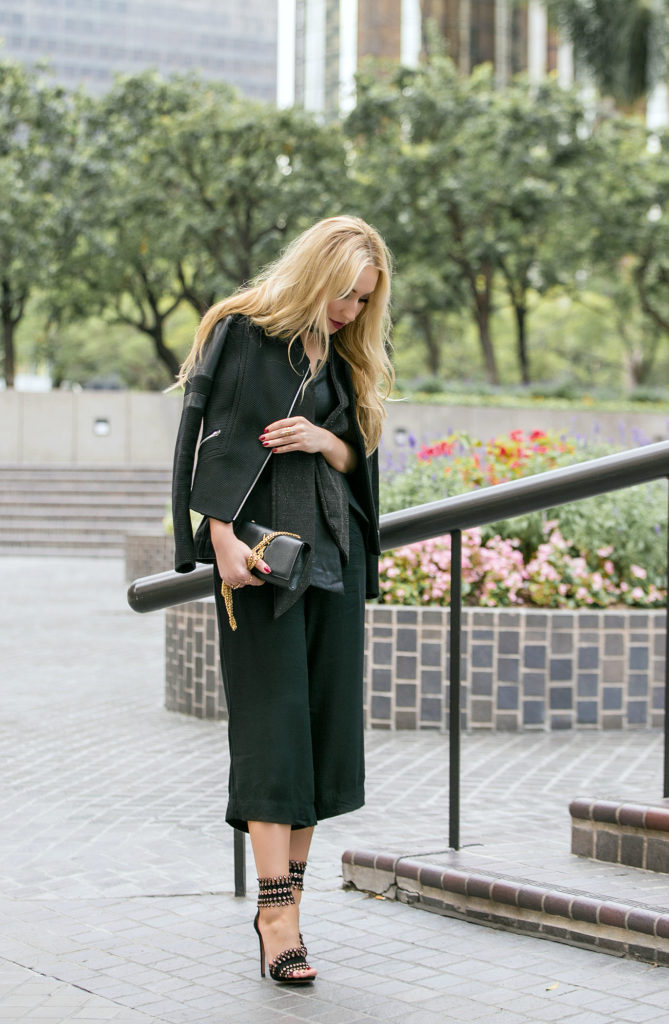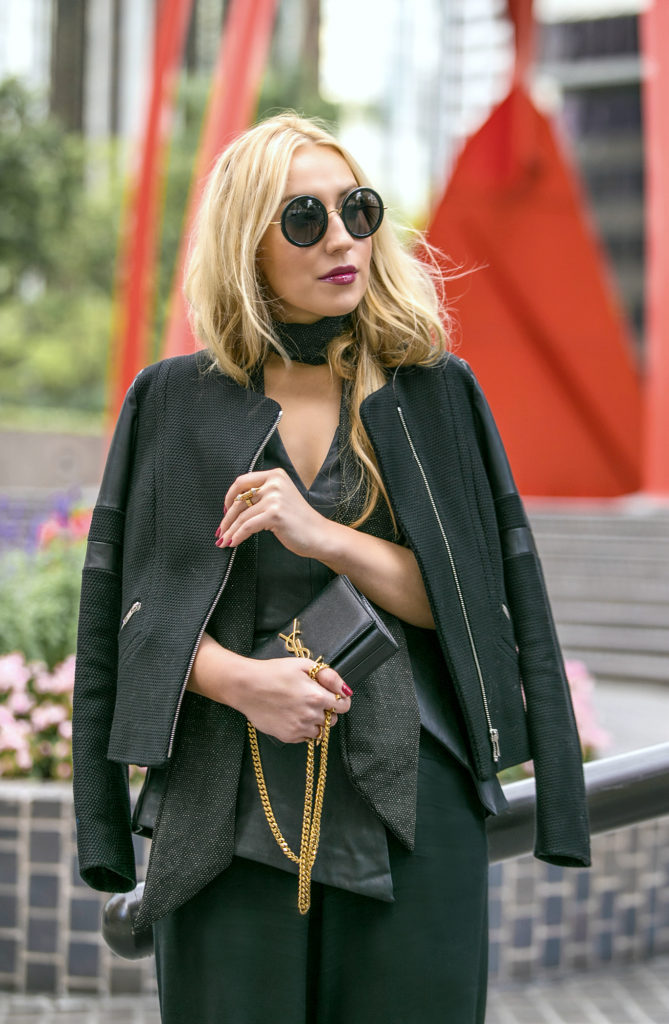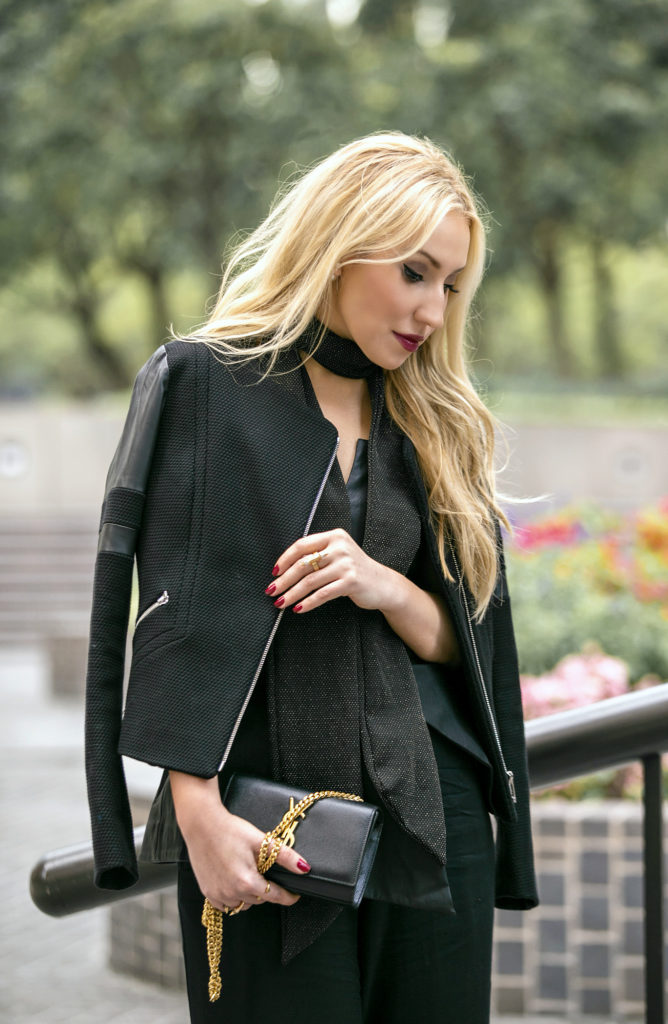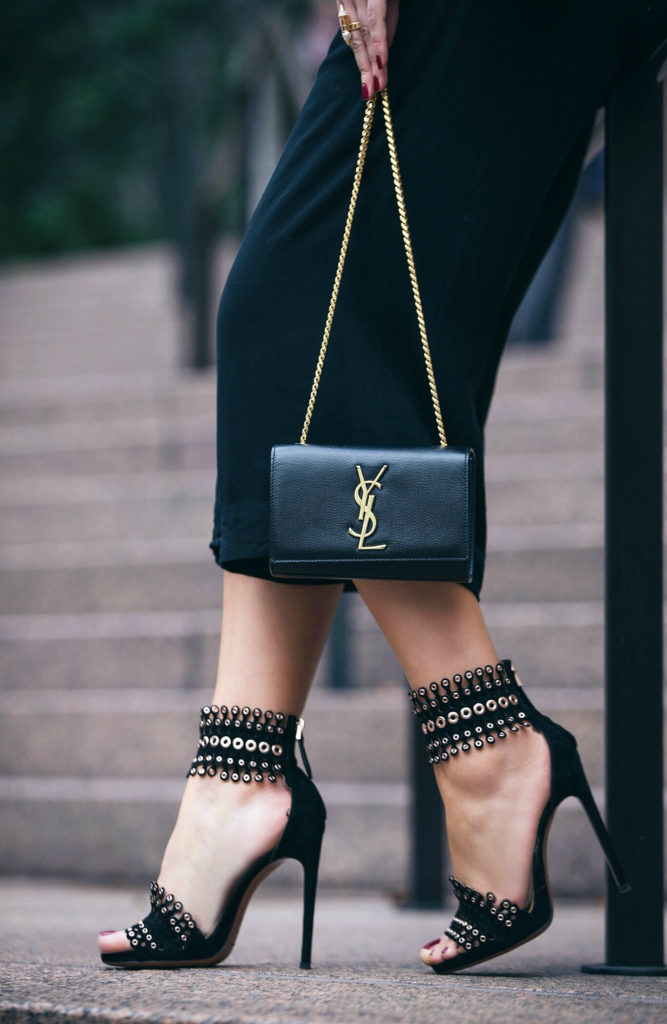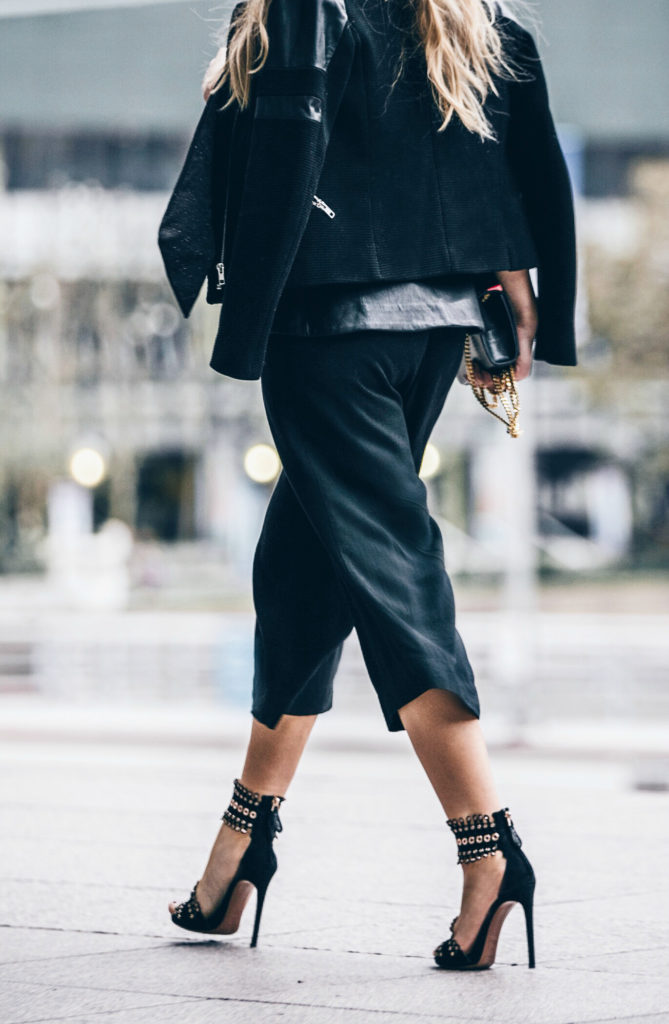 Culottes: Dolan  1 | 2 | 3
Faux Leather Bodice: Finders Keepers (similar) 1 | 2 | 3
Sandals: Alaia 1 | 2
Bag: Saint Laurent 1 | 2 | 3
Jacket: Sandro (current season options) 1 | 2 | 3
Scarf: Zara (similar) 1 | 2 | 3| 4
Ring: Vita Fede(currently on sale!) 1 | 2 | 3
Sunglasses: The Row 1 | 2 | 3
Lips: Dior Addict Fluid Stick in Trompe L'Oeil
I have been on a mostly black kick lately – it is definitely the color of the season for me.  I go through the stages of being suffocated by black and then the opposite, when it is the only one option that seems to work.
Don't get me wrong – I do love this powerful color that is a staple, but the ease of usage doesn't come to me that freely on most days. I am definitely not a person of less – it's boring and predictable. Mix it up and then you get a new, exciting combo with a unique flavor – that's my take.
Even in today's outfit, you see me adorning black with gold accents and hardware, it happened to be totally unintentional, but it is just the way my brain is wired. When it comes to evening wear, black is definitely a contender for me with the alluring variety of finishes and styles – lace, velvet, suede, leather done in black – can't get it wrong. With all its options, black will be always a new black.  The more I look into it, the more I can't help but agree.  What do you think?
Photography by Janice Reinold of Chasing Hiromi Photography