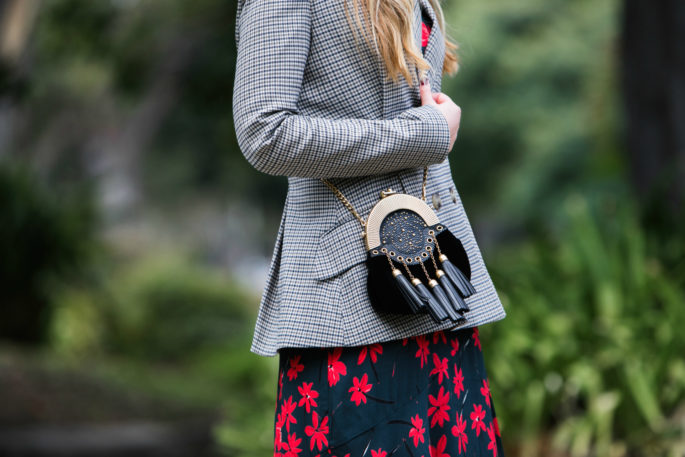 Being drawn separately to winter dark moody florals and plaid on their own, I don't see the reason why both current trends and season favorites can't be worn together.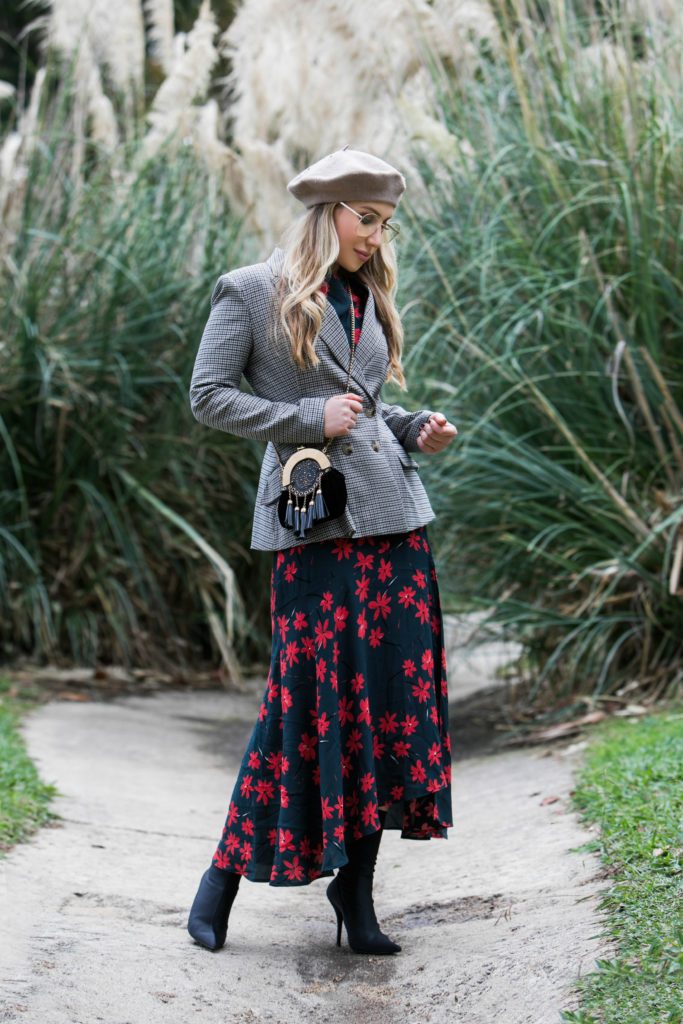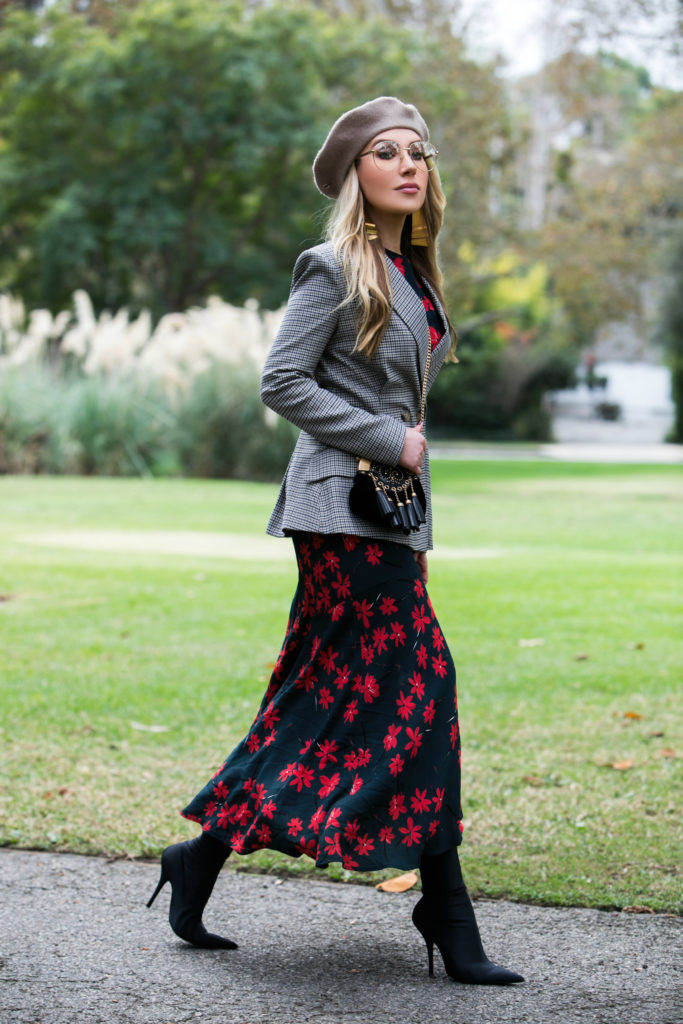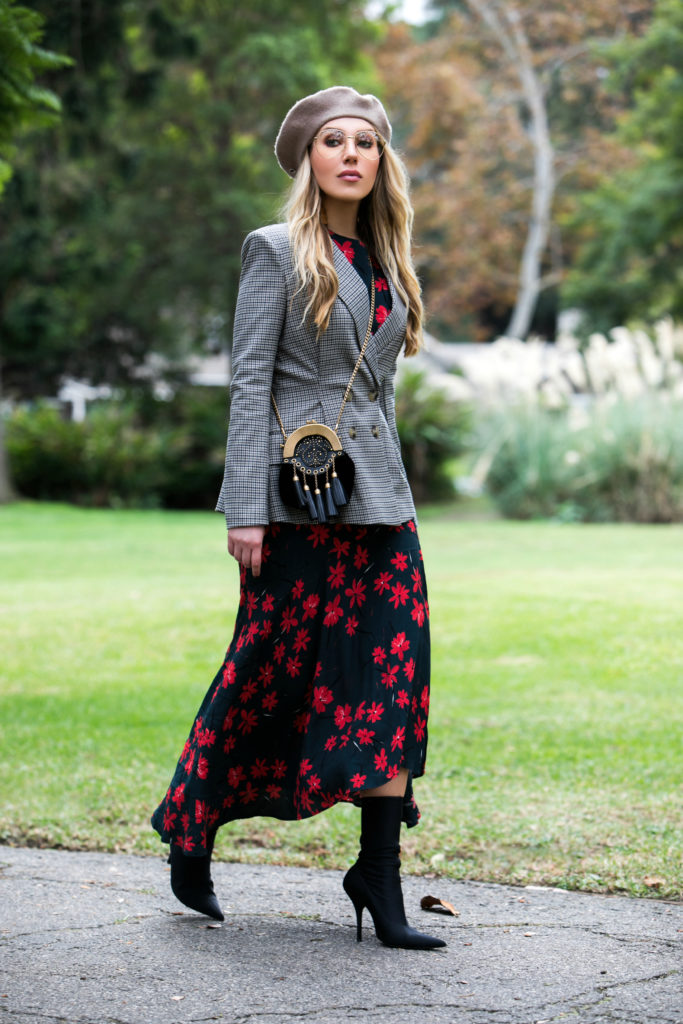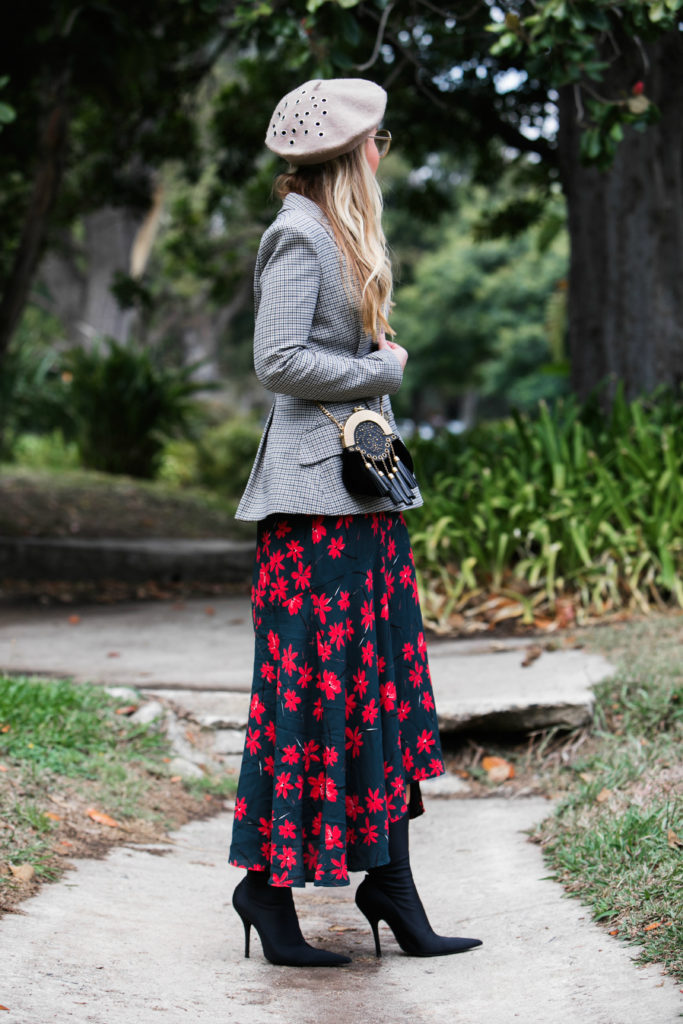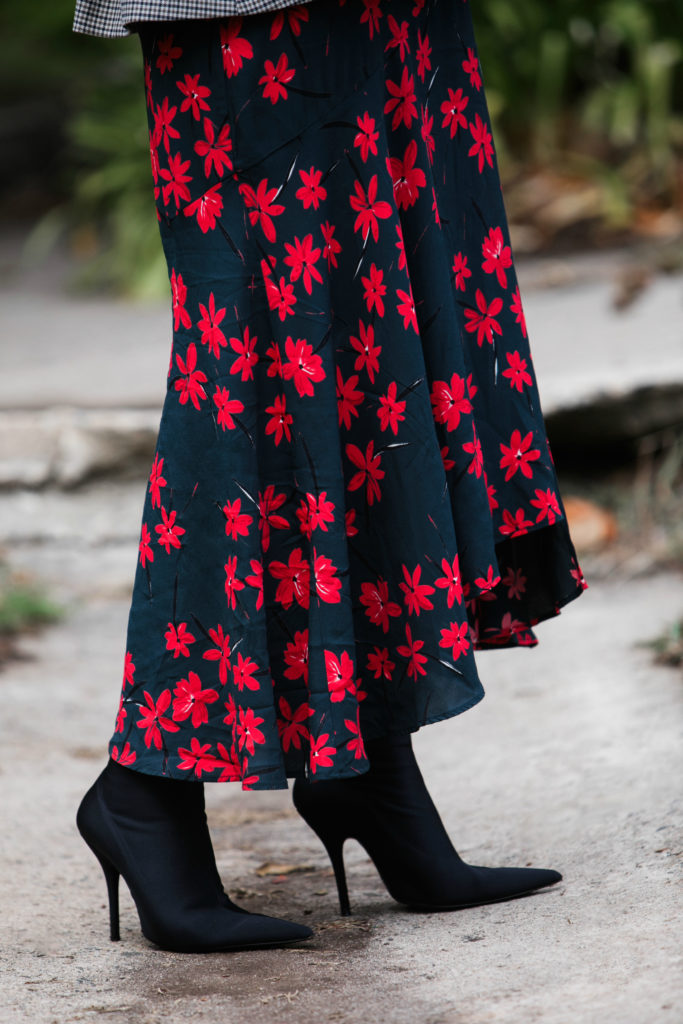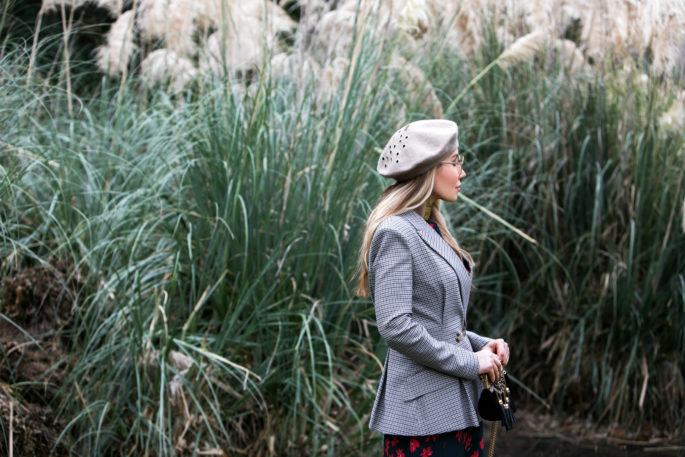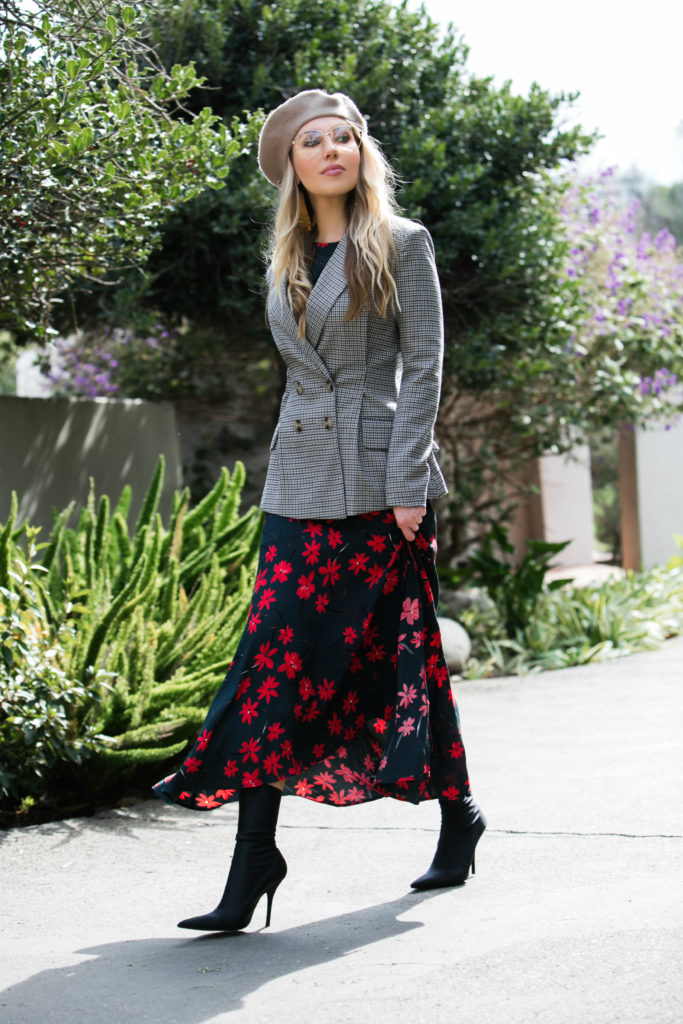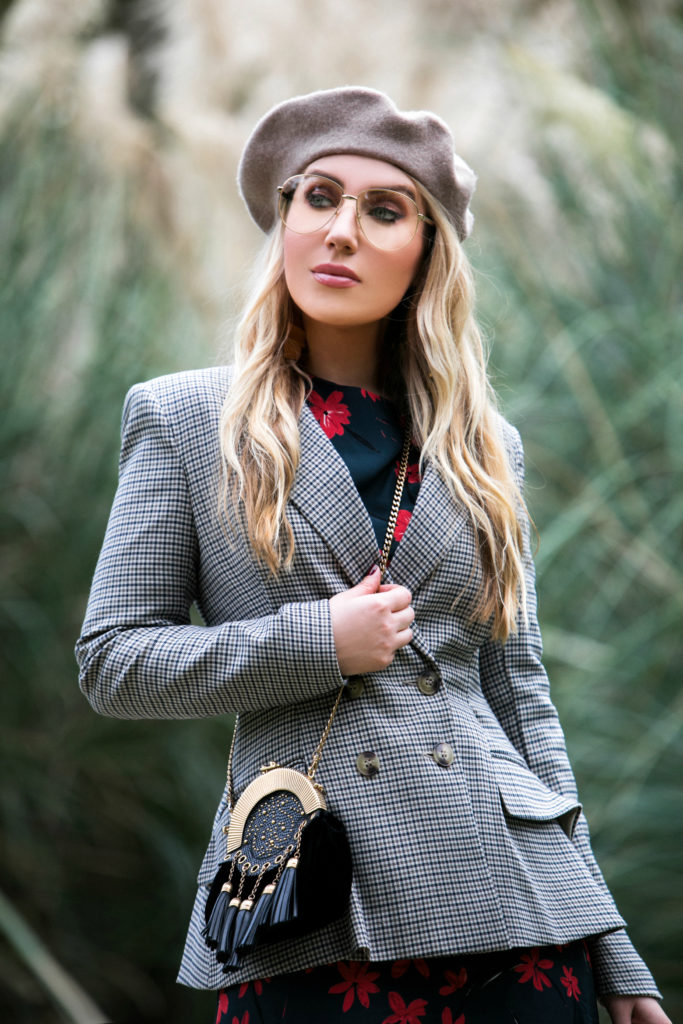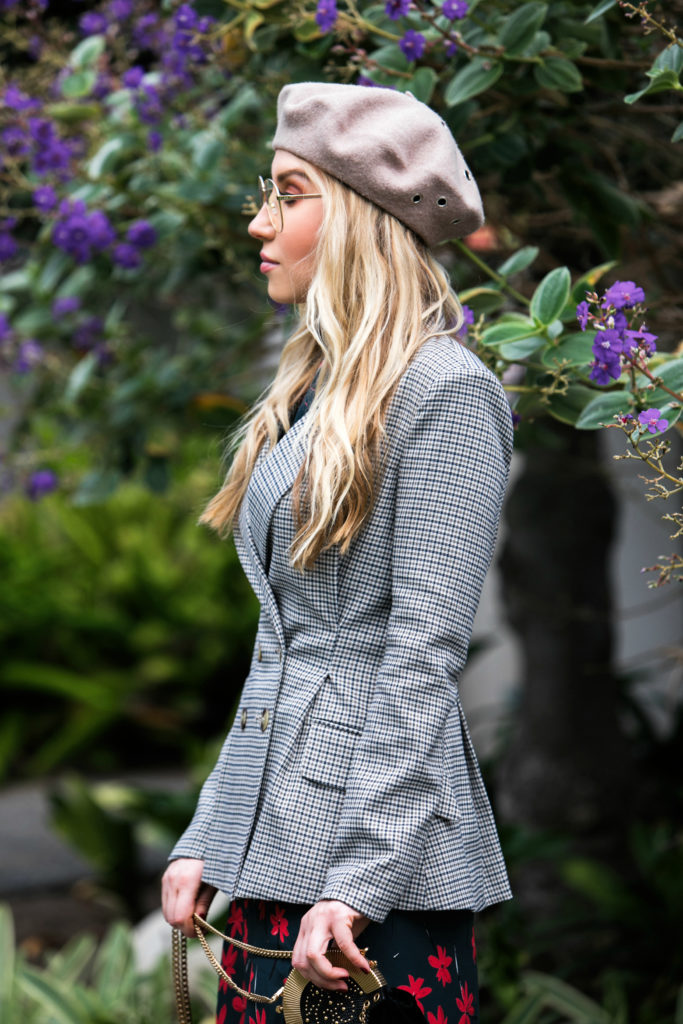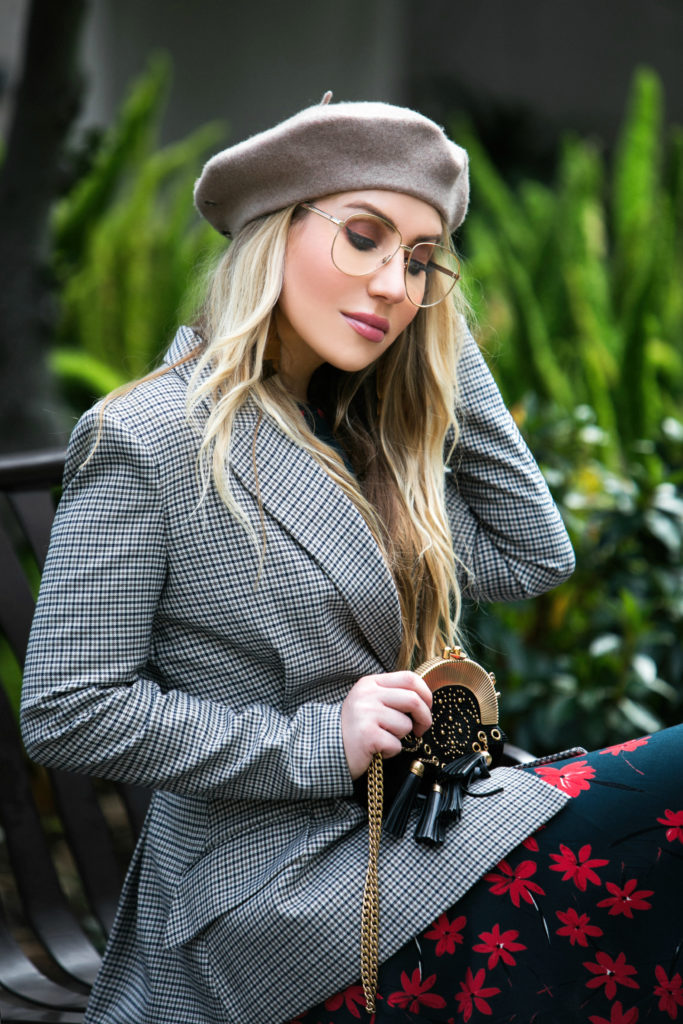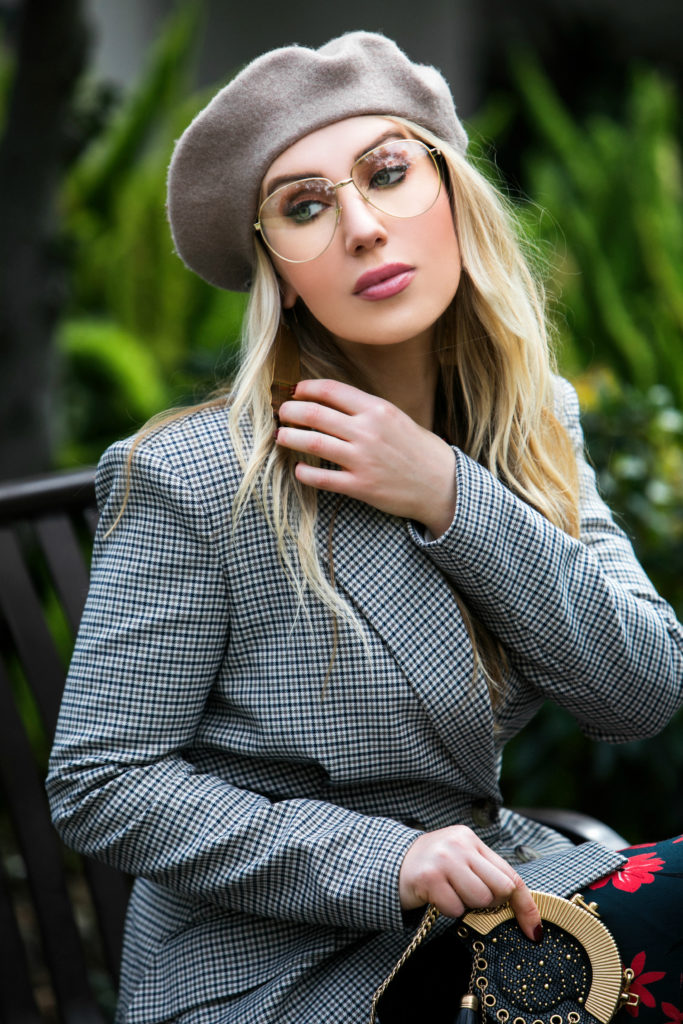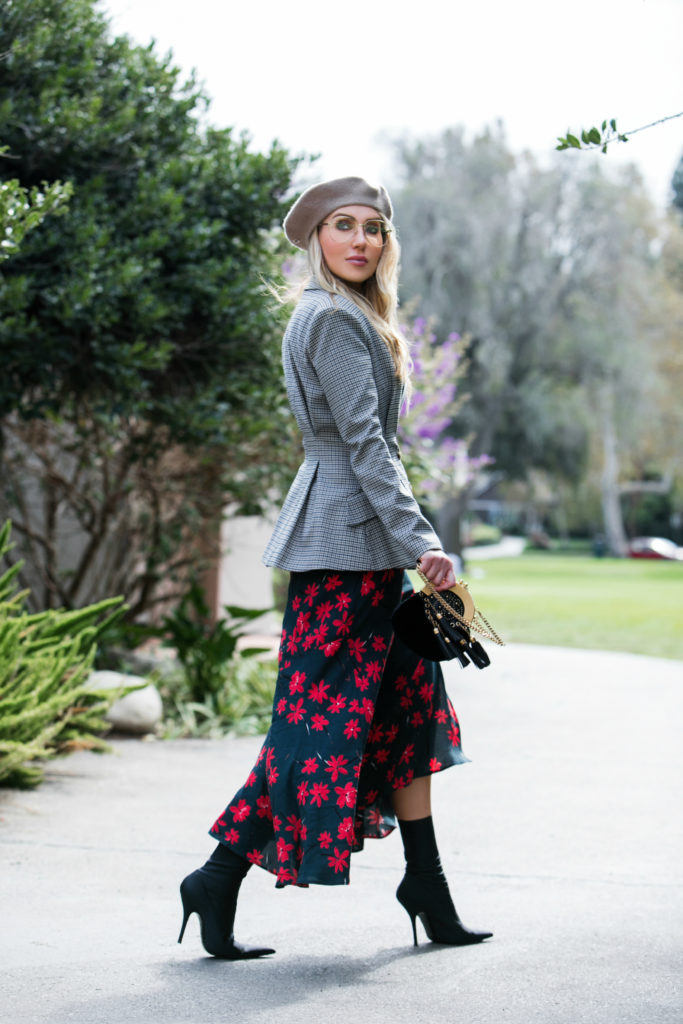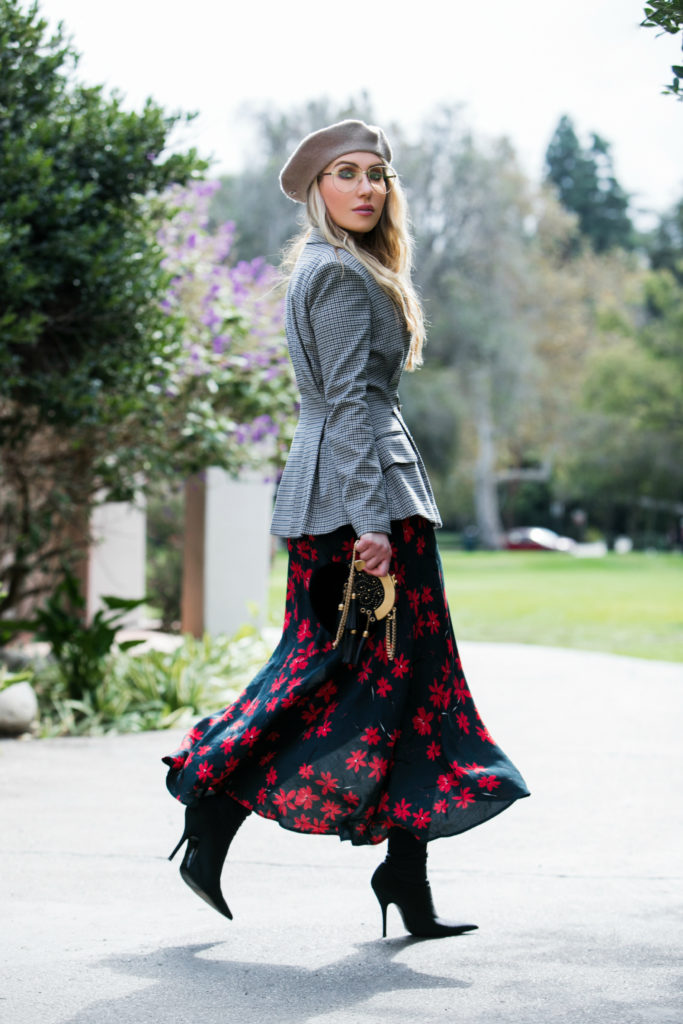 Dress: H&M similar 1 | 2 | 3
Jacket: H&M similar 1 | 2
Boots: Balenciaga 1 | 2 | 3
Bag: Miu Miu 1 (on sale!)  2 | 3
Sunglasses: Gucci 1 | 2 | 3
Beret: vintage similar 1 | 2
Earrings: Celine
Country side worn-in or city smart plaid perfectly makes the floral pattern pop while also toning down the louder print. The versatility of checks can really make some "out there" dressier pieces more daytime appropriate. I would totally rock some gray checks with metallic finishes or even sequins and embellishments.
A little bit of velvet, tassels, and my most worn around this season head wear choice – beret – made this look complete. Balenciaga knife boots are still my favorite shoes since last season and compliment any outfit from girly dresses to powerful slacks.
Photography by Mila Zvereva
SaveSave
SaveSave
SaveSave
SaveSave
SaveSave
SaveSave
SaveSave