These series of photos were taken during my visit to Santiago Chile by the amazing Cat. This trip happened to be completely unplanned and unexpected but turned into a great experience filled with rich culture and some of the nicest people.
I also have a huge appreciation of handmade OOAK things which Latin America is known for – and of course its artisans.  Roaming around the markets and little neighborhoods  filled with culture, local essence and handmade items galore was an enormous inspiration for me.
Santiago is a big urban city, but is quite relaxed at the same time.  People do take their time to stop and enjoy the moment, be it a lunch, a cup of coffee, a beautiful day in the park or just daydreaming.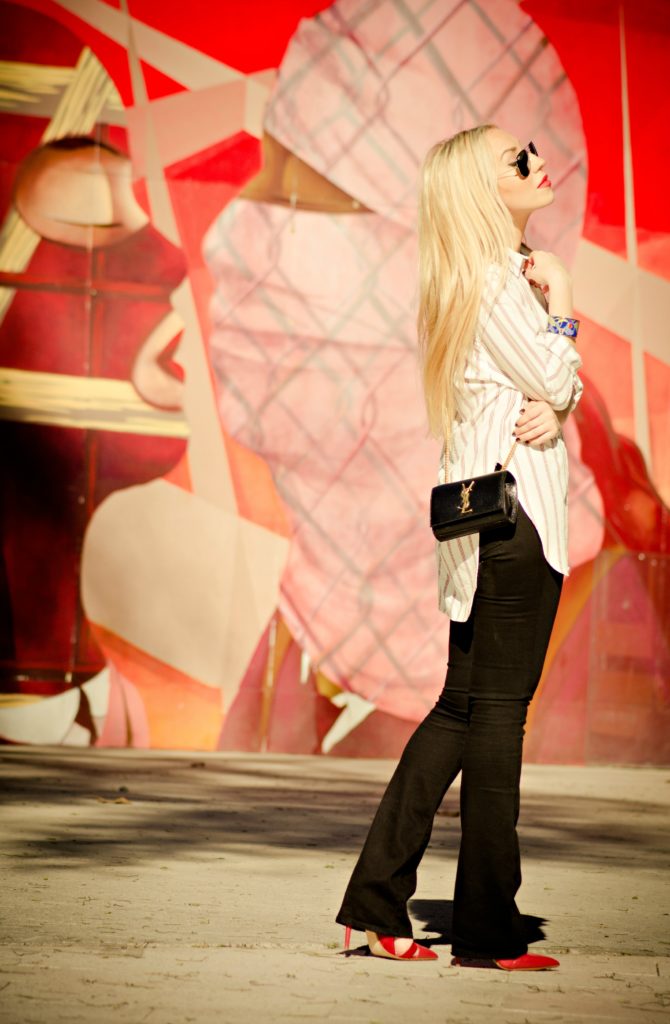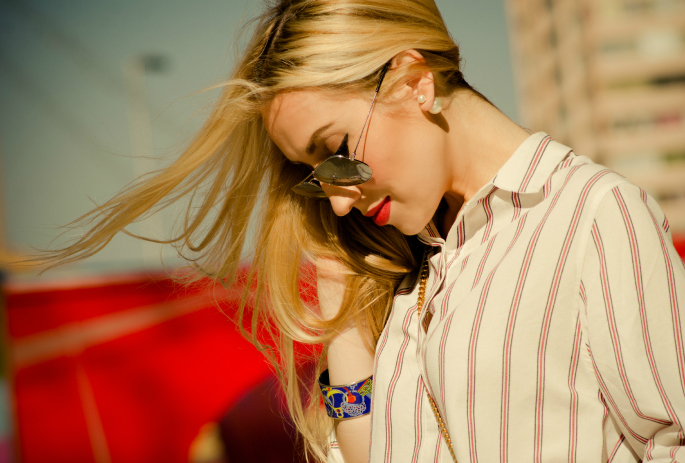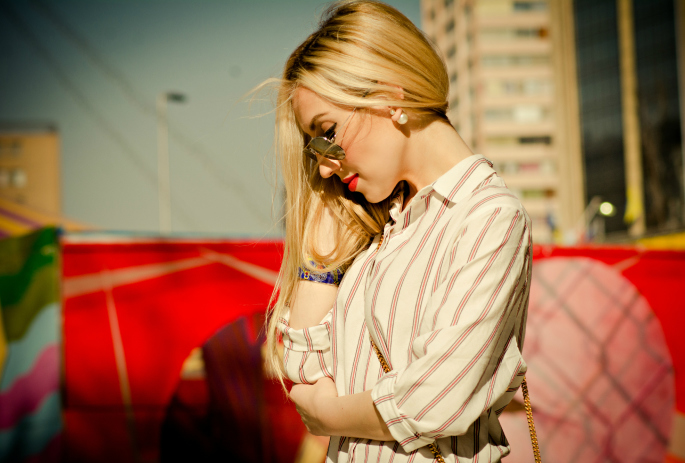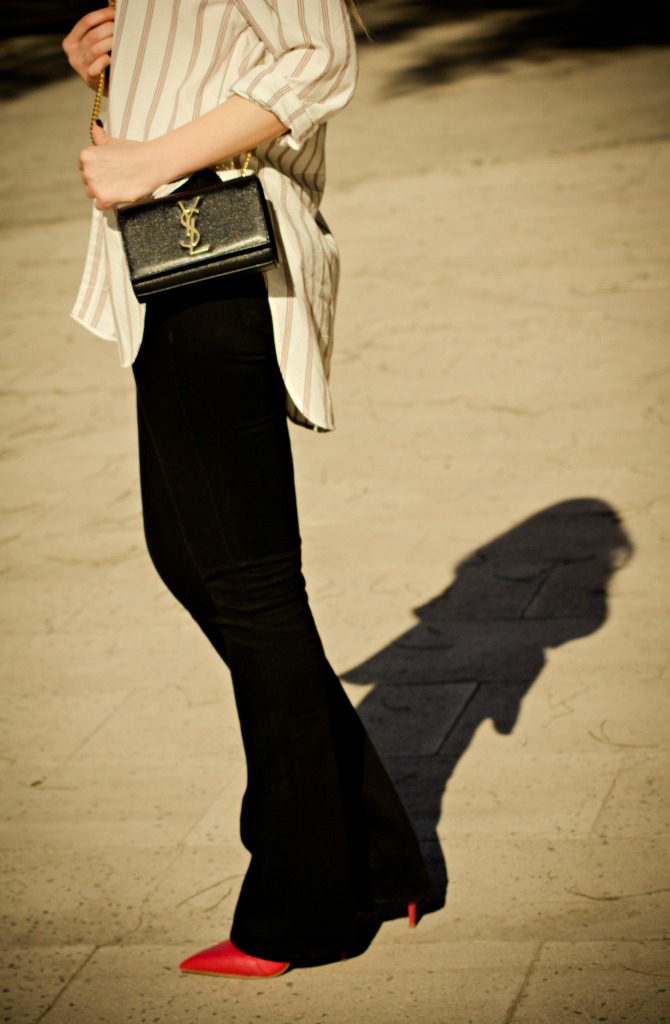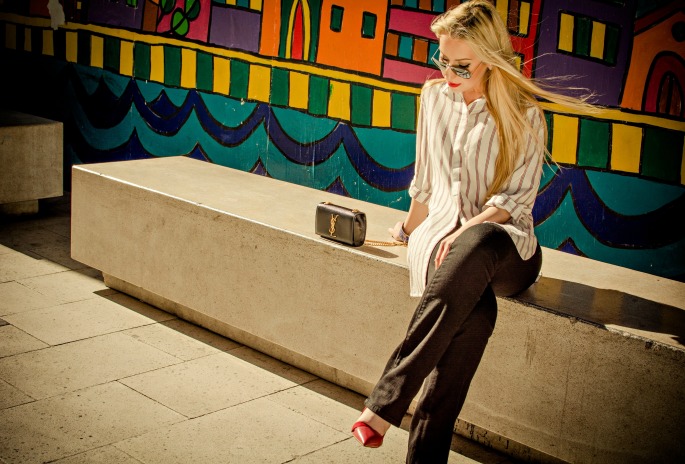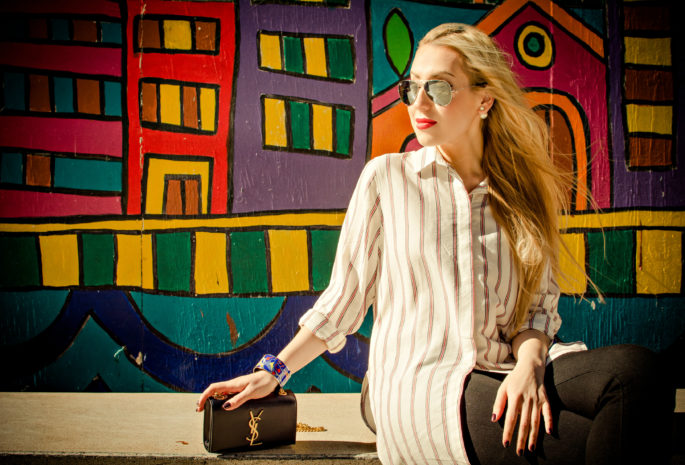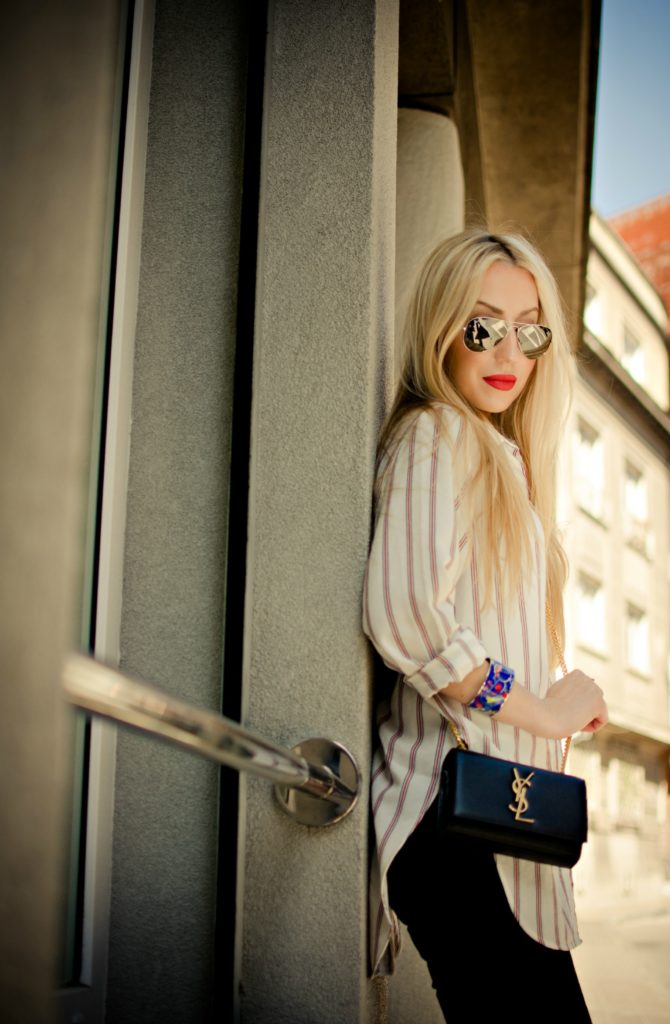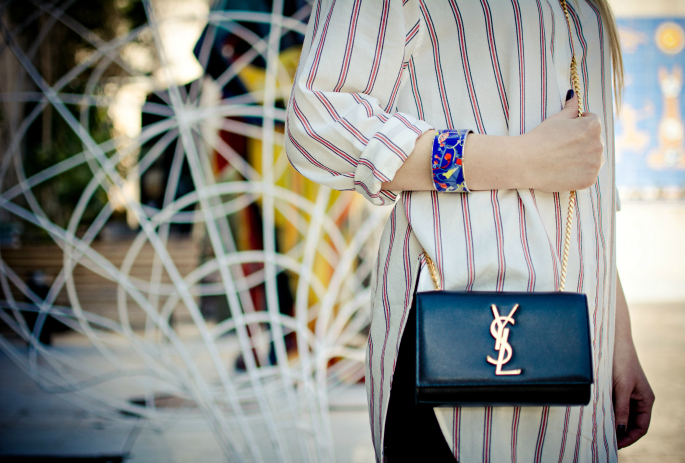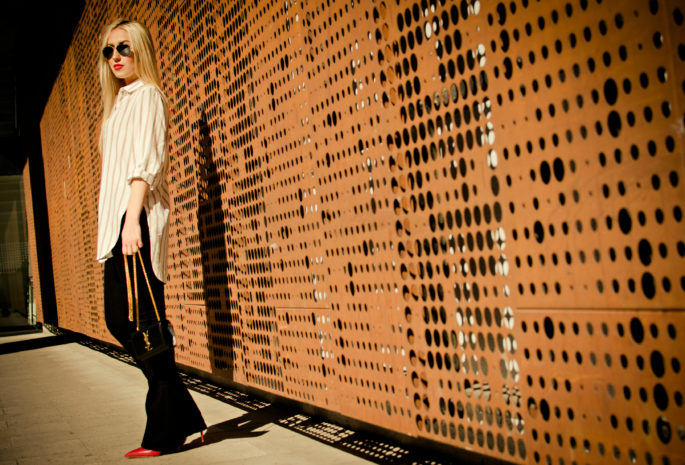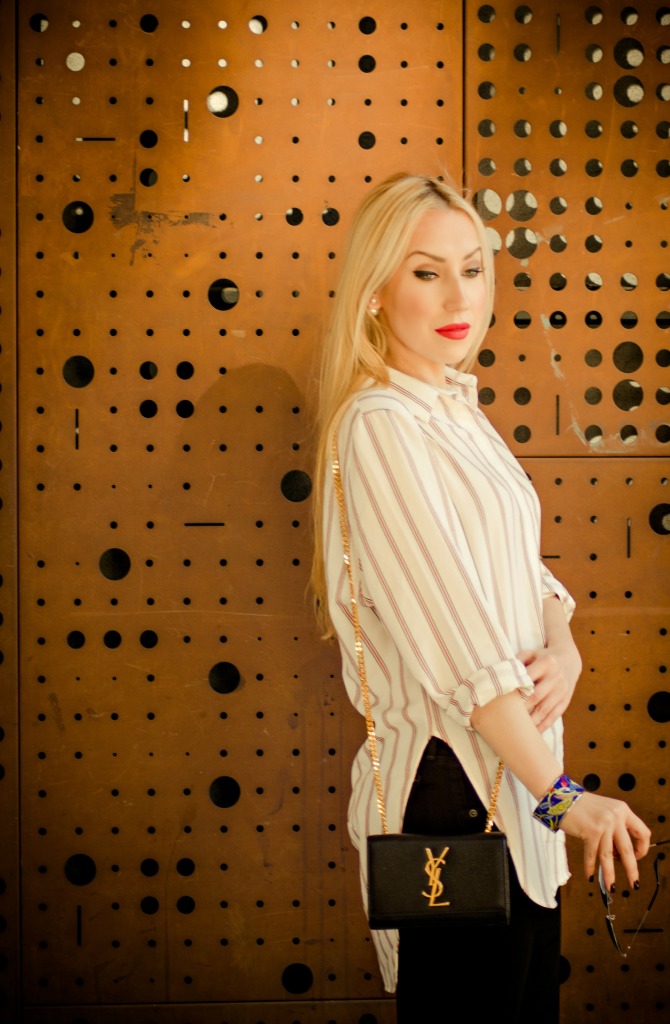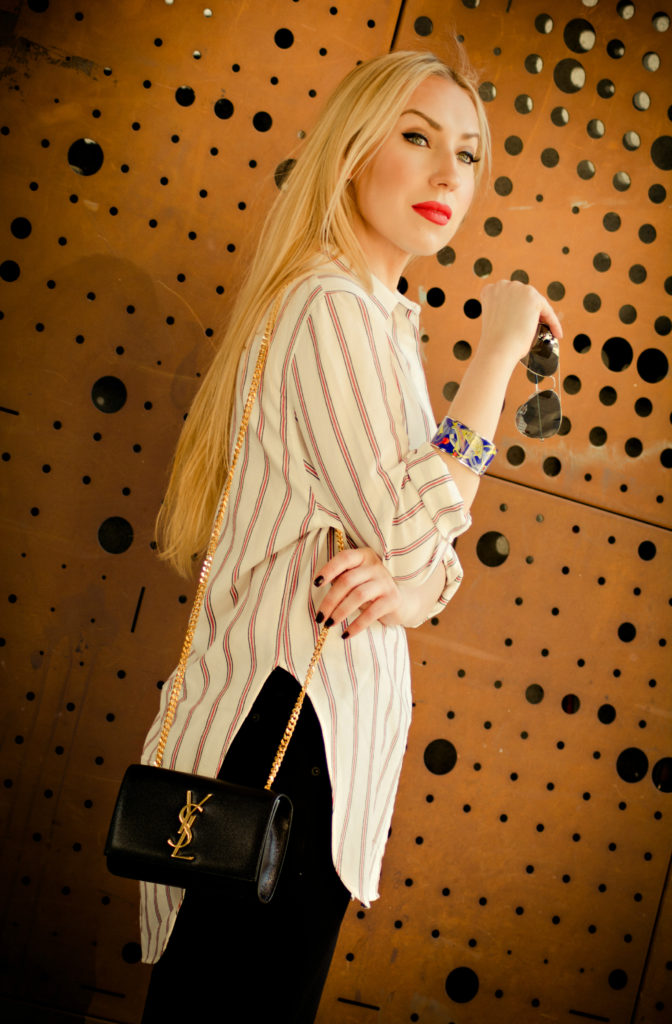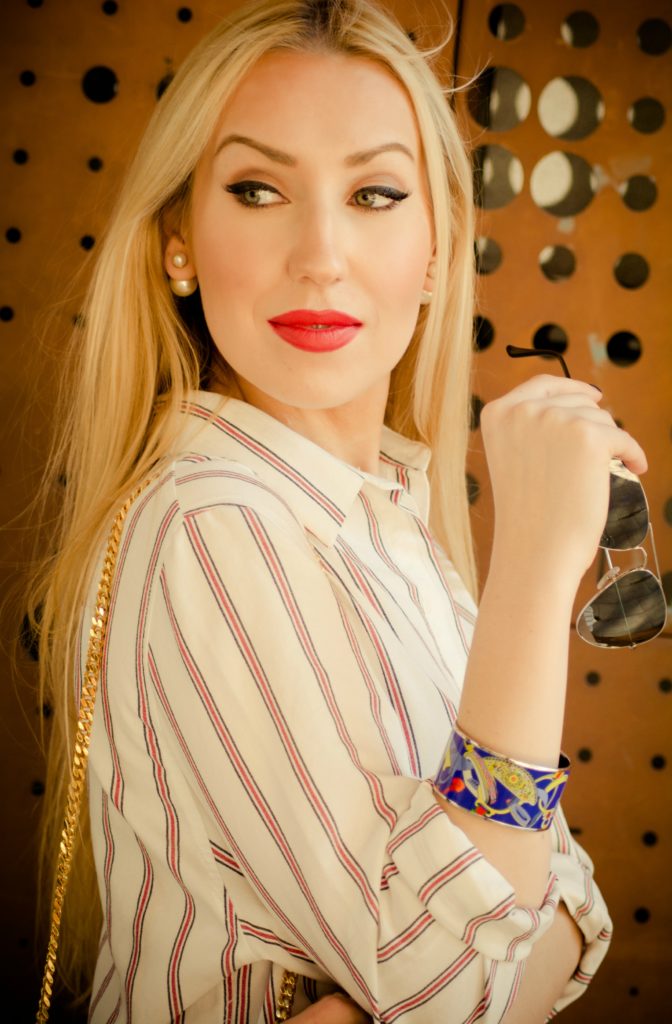 Shirt: H&M Trend line (similar) 1 | 2 | 3 | 4
Jeans: Hudson Jeans 1 | 2 | 3
Shoes: Zara 1 also love these  2 | 3
Bag: Saint Laurent 1 | 2 | 3
Sunglasses: Ray-Ban 1 | 2 
Lips: Mac Lady Danger 1 | 2
Bracelet: Hermes
Earrings: Mise en Dior
Photography by Cat Allen of EyeSpyCat Photography