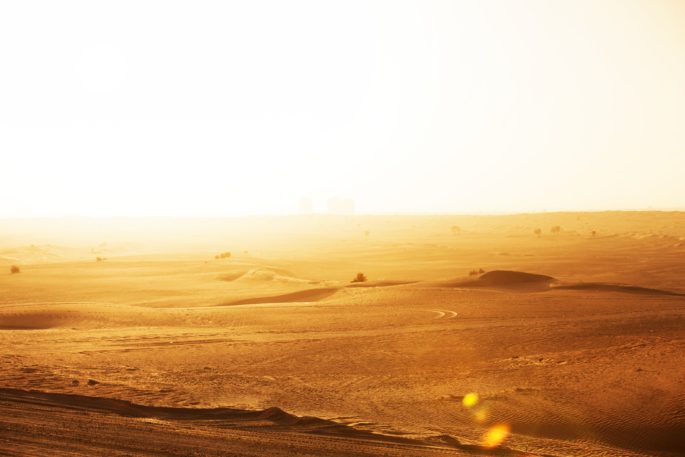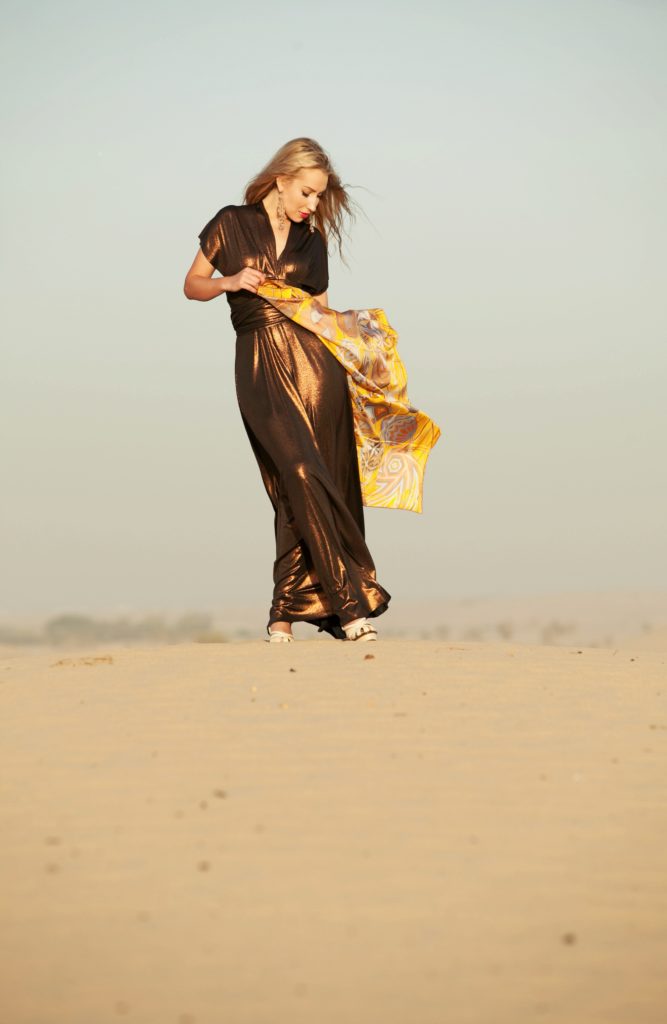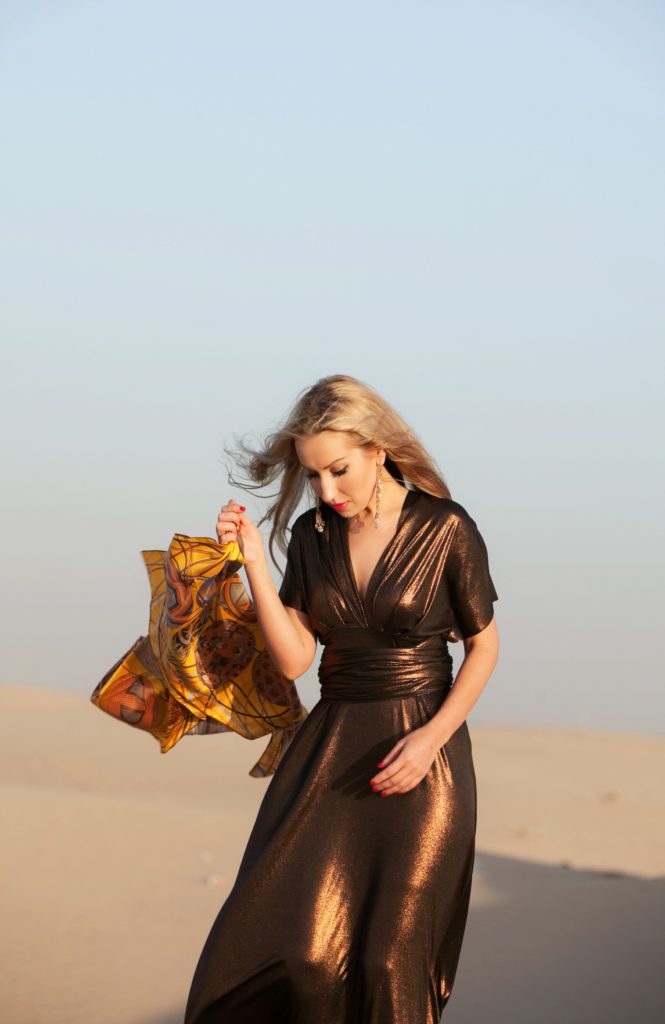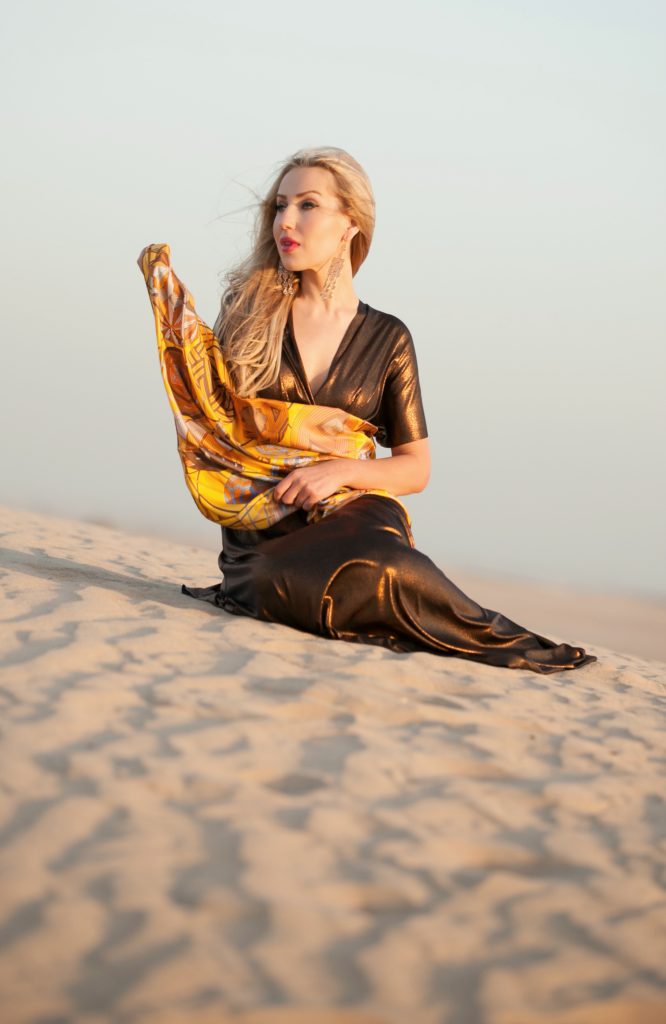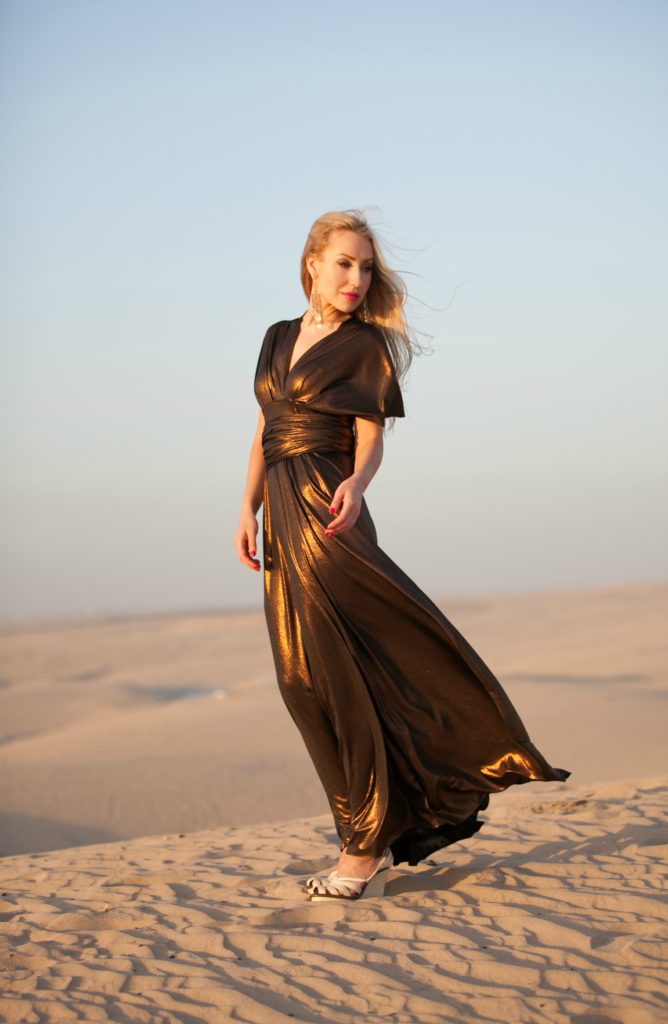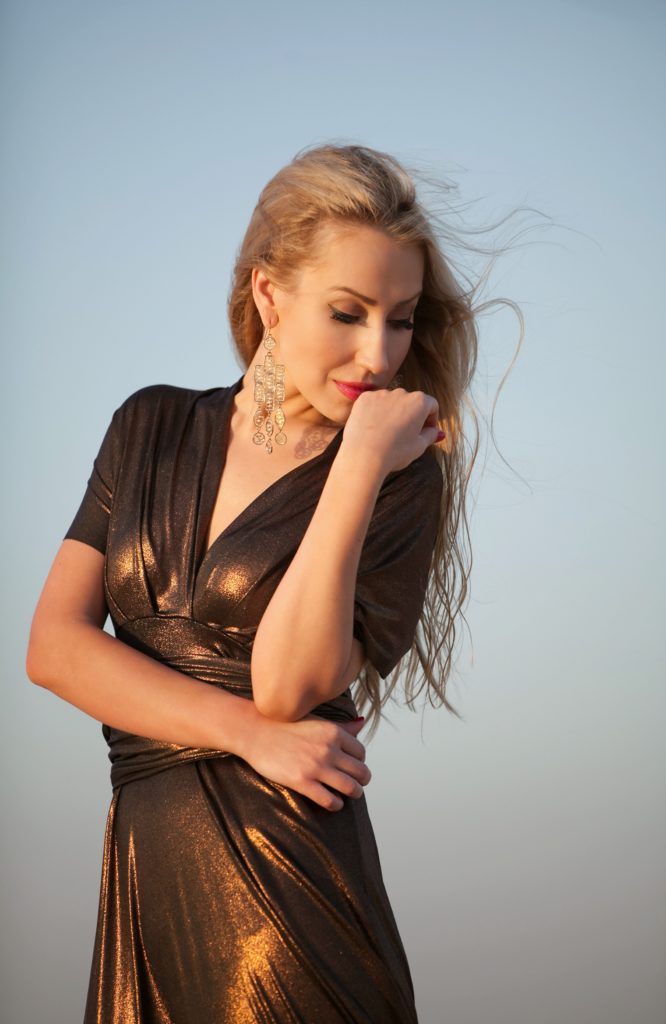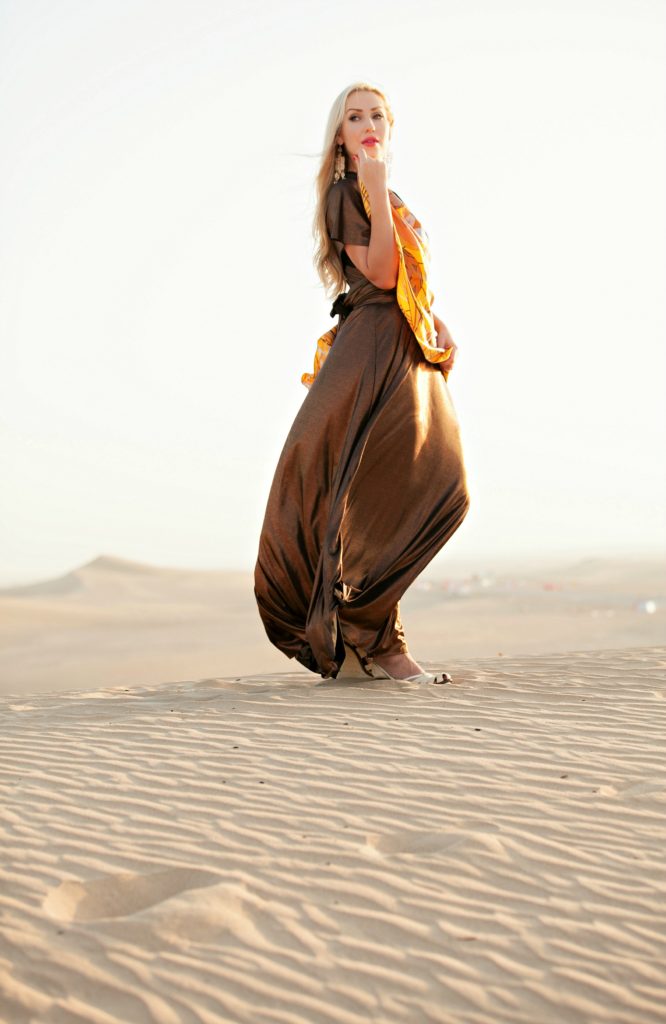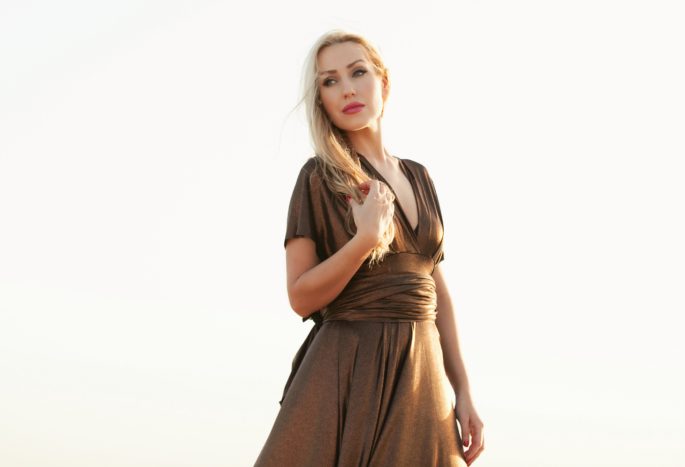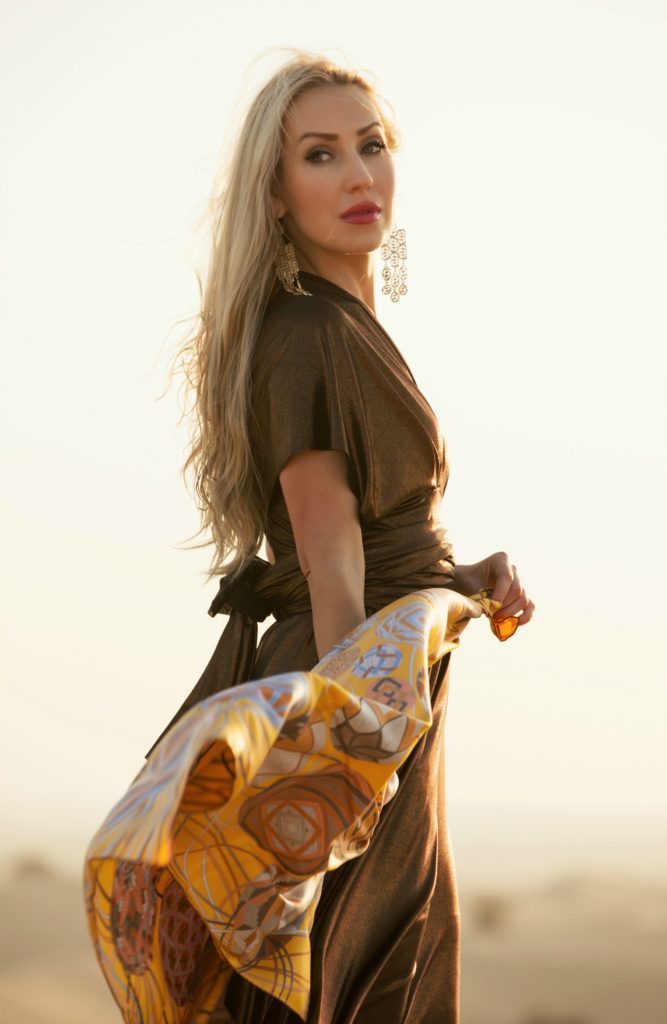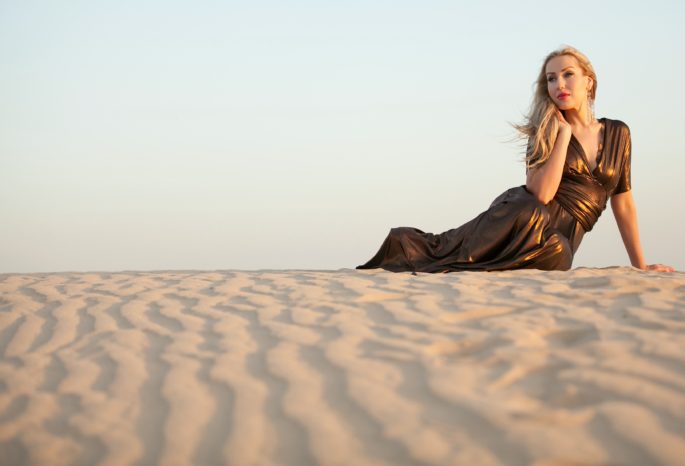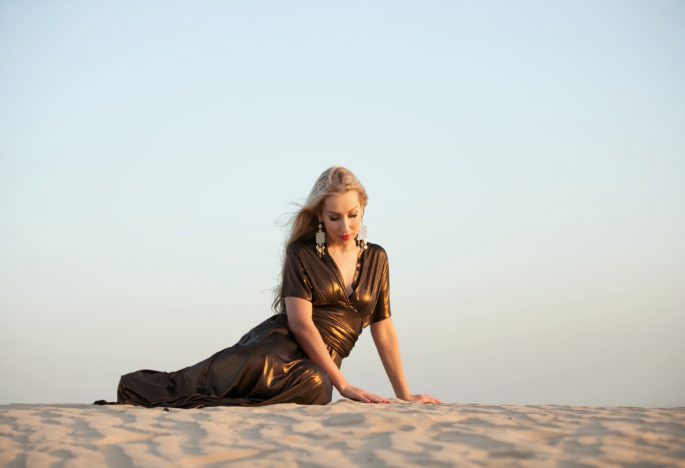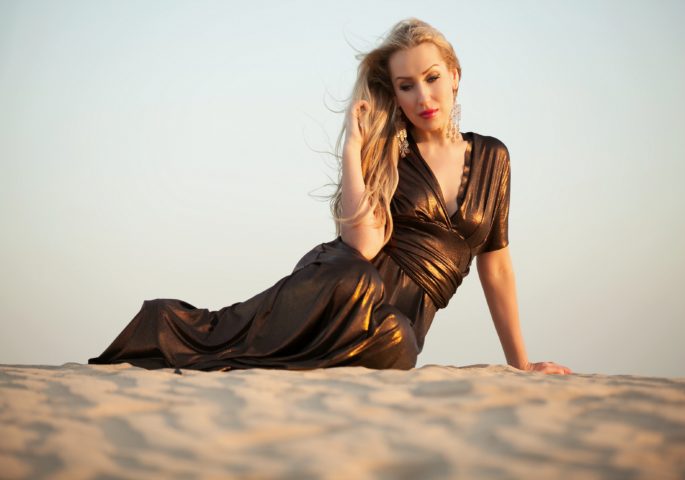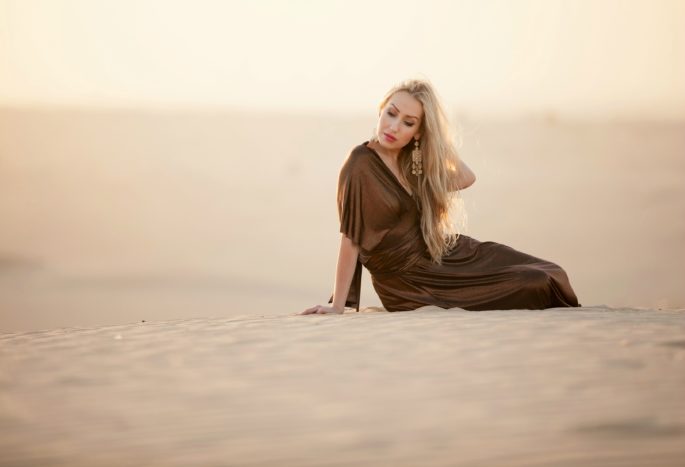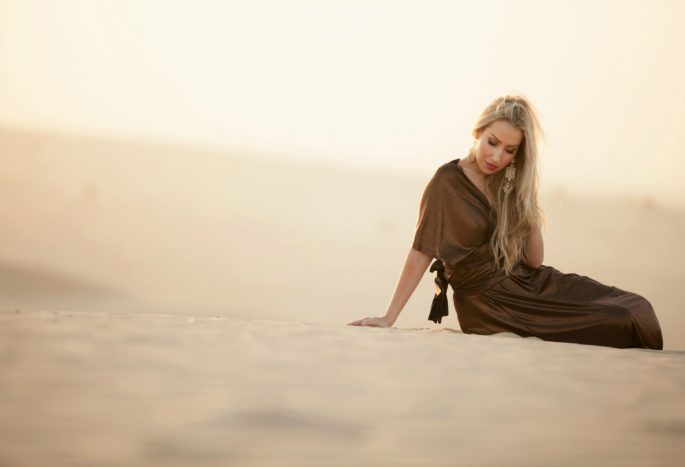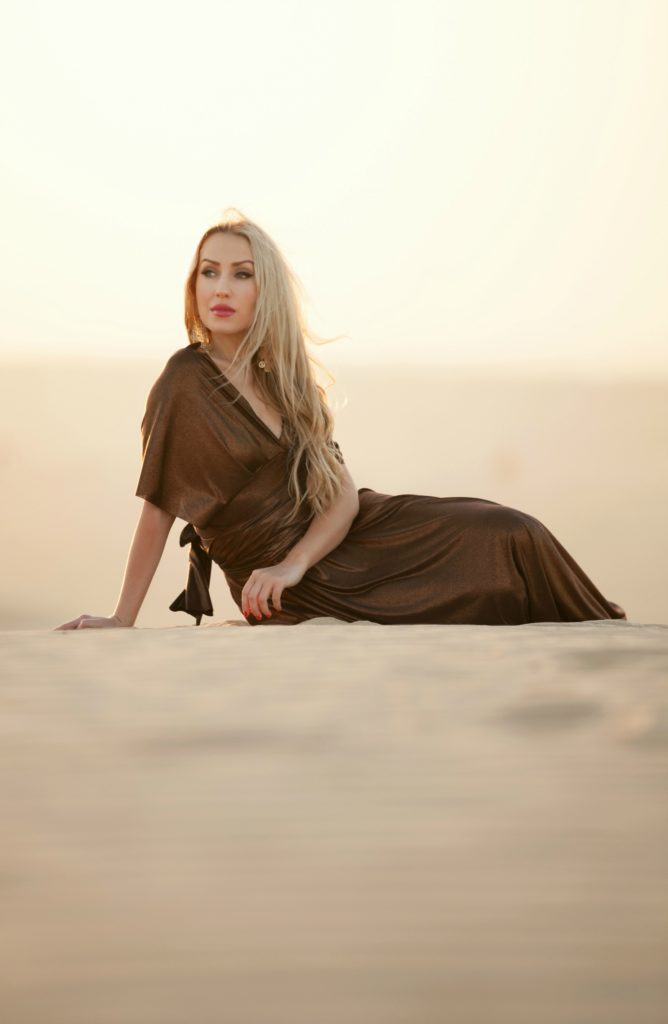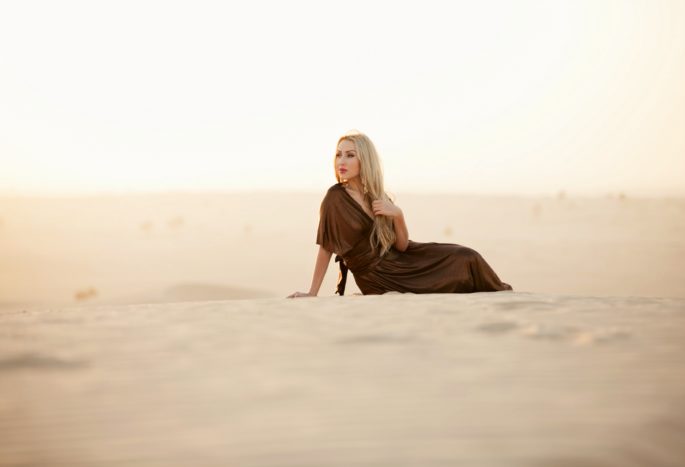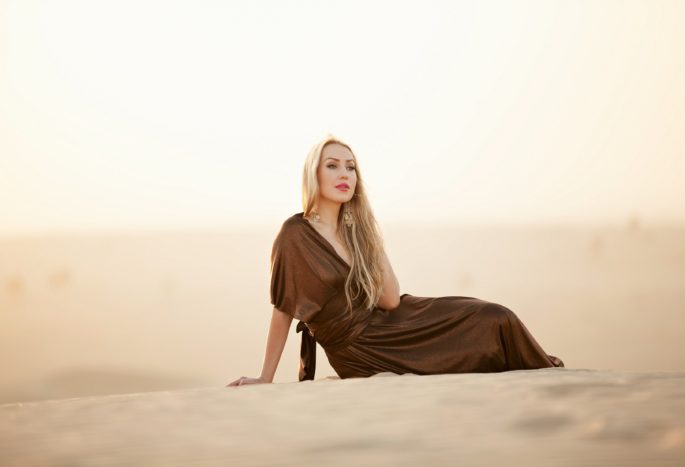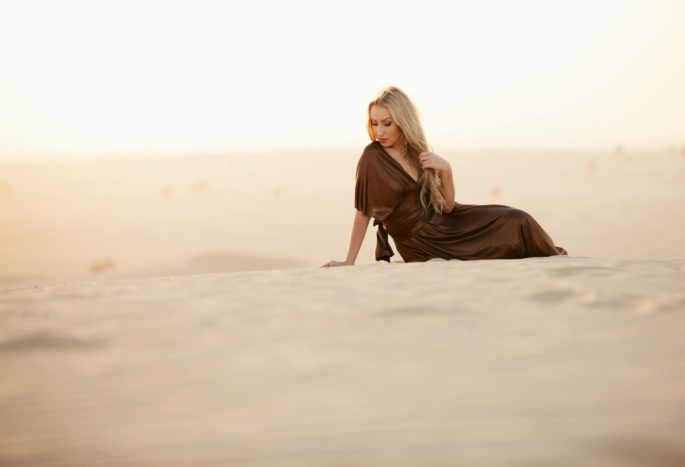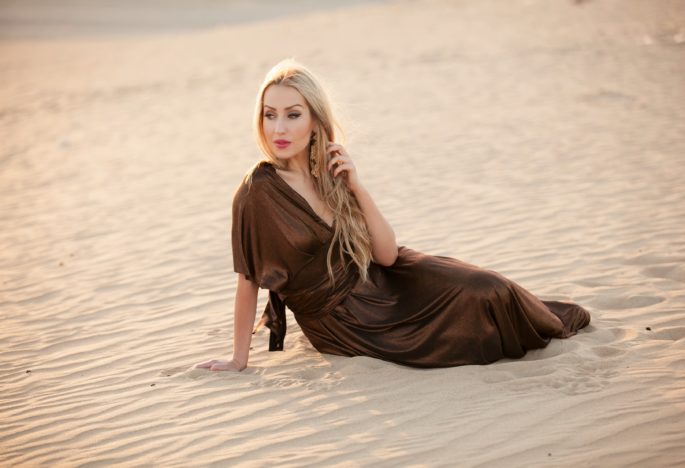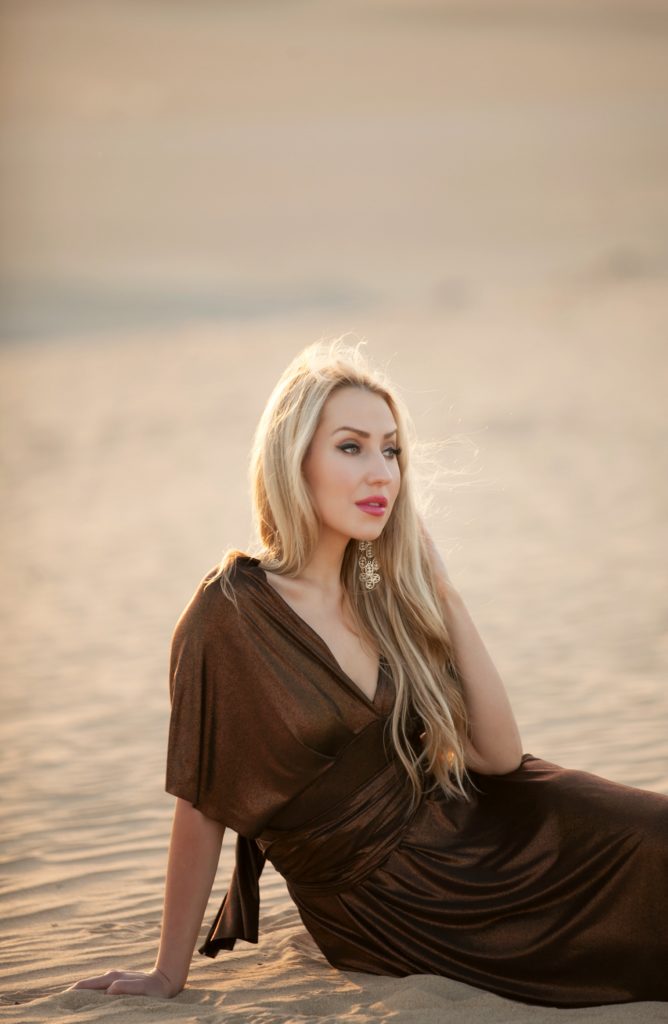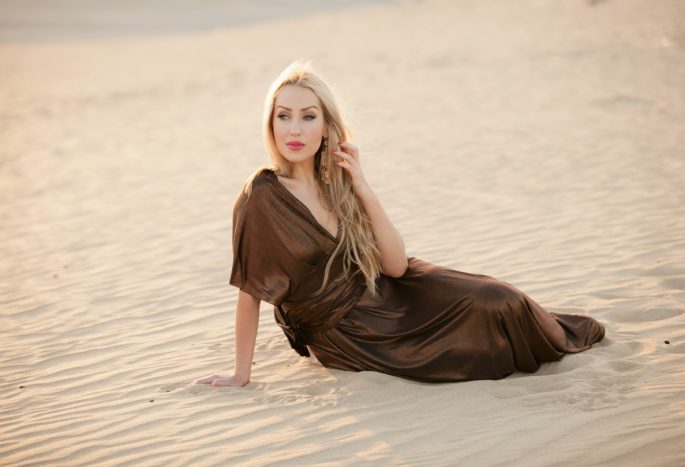 Dress: Von Vonni 1 and similar color 2 | 3 | 4
Scarf: Hermes
Lips: Chanel Rouge Gloss in Seduction 1
Today I am thrilled to share with you a special photoshoot that took place in the desert during my visit to Dubai. This is the second part of my collaboration with Dubai-based photographer Jo Cole.
The golden hour in the desert definitely made an impact on me. It was as beautiful as I imagined it to be. Colors of the landscape saturated with a balmy sunset truly produced a "stop and stare" effect for me.
For that reason I styled the shoot in gold and bronze hues so I could take advantage of the dunes in the backdrop and play with the color scheme in its full beauty. Bolder and stronger lines of make-up were also a part of my vision of the Middle-Eastern culture, whose stunning women are so good at it and embrace it beautifully. The metallic sheen of the dress also gave it a liquid effect as an interesting contrast to the desert and the sand.
Although Jo and I didn't quite make it very deep into the desert, I was a little taken aback. Even though I am a Cancer by horoscope (a water sign) I do feel the safest on the ground.  Don't get me wrong, I love to be in close proximity to the water on any day, but I just feel relieved when I am on the ground rather than in the air or on the water. However, I did experience a little anxiety in the desert because of its vastness and how open, empty and endless it seemed.  Therein is my reference to a mermaid. It just felt so foreign being on that type of ground, but it was quite a unique and memorable experience for sure, and is totally worth reliving again sometime.