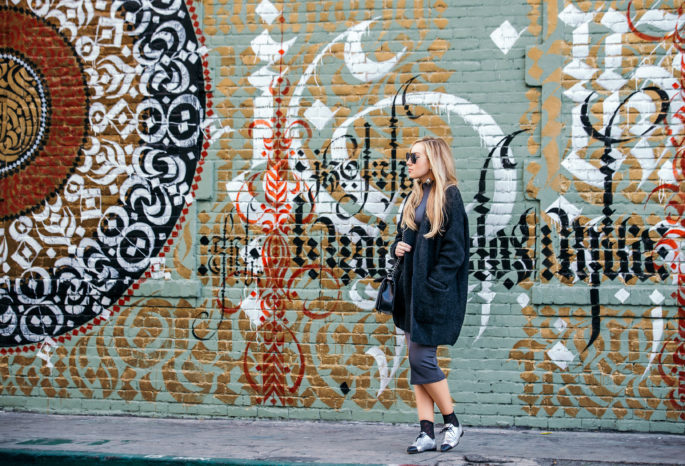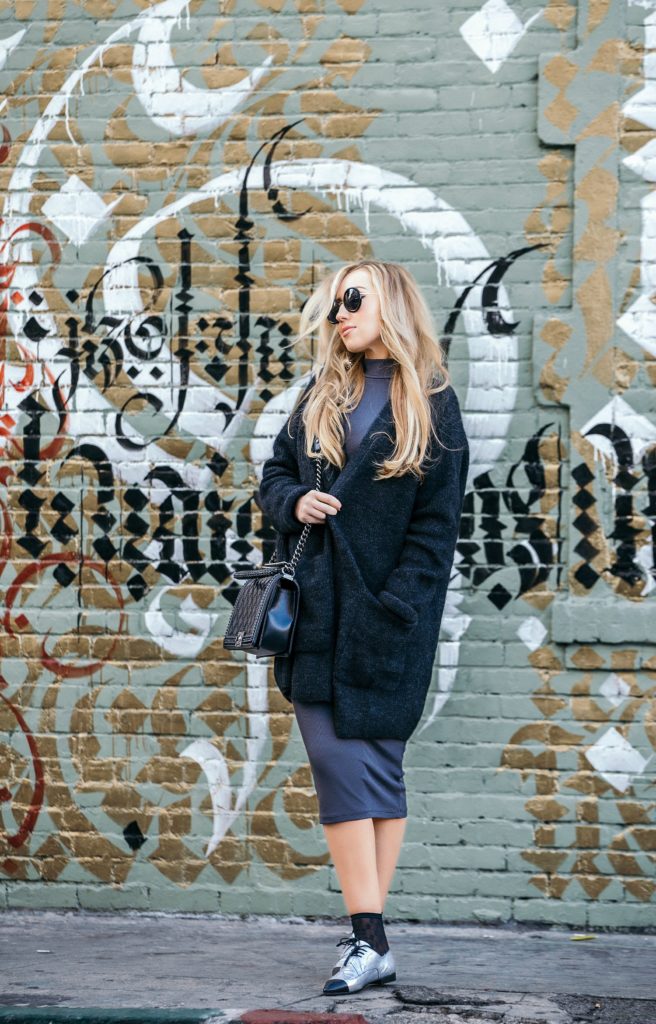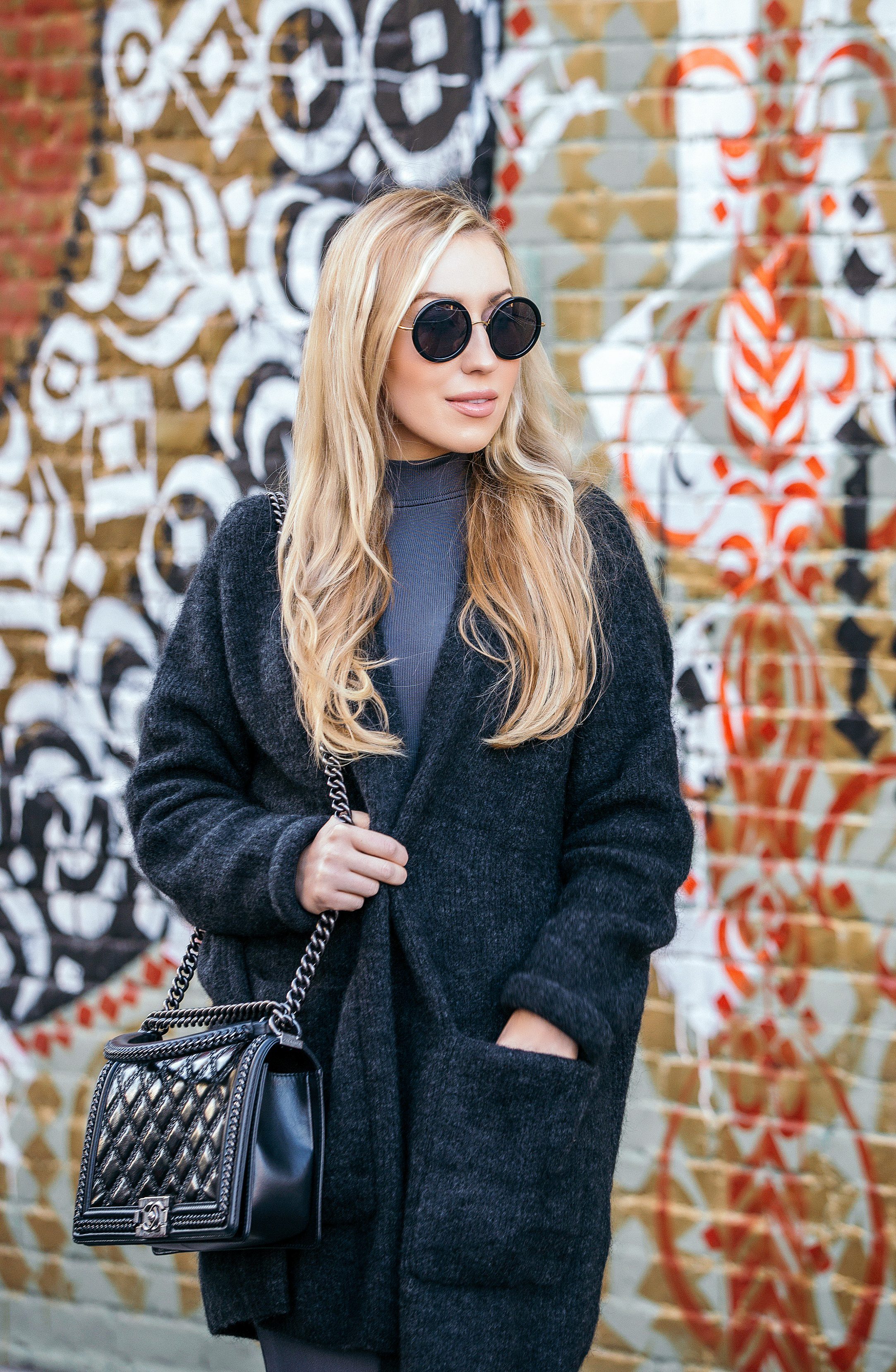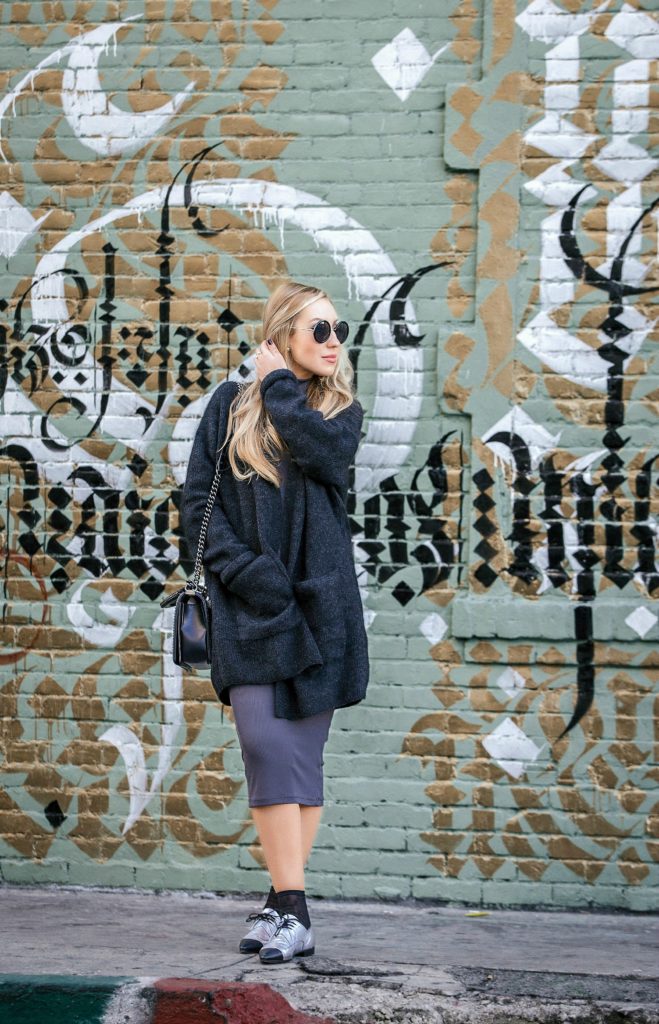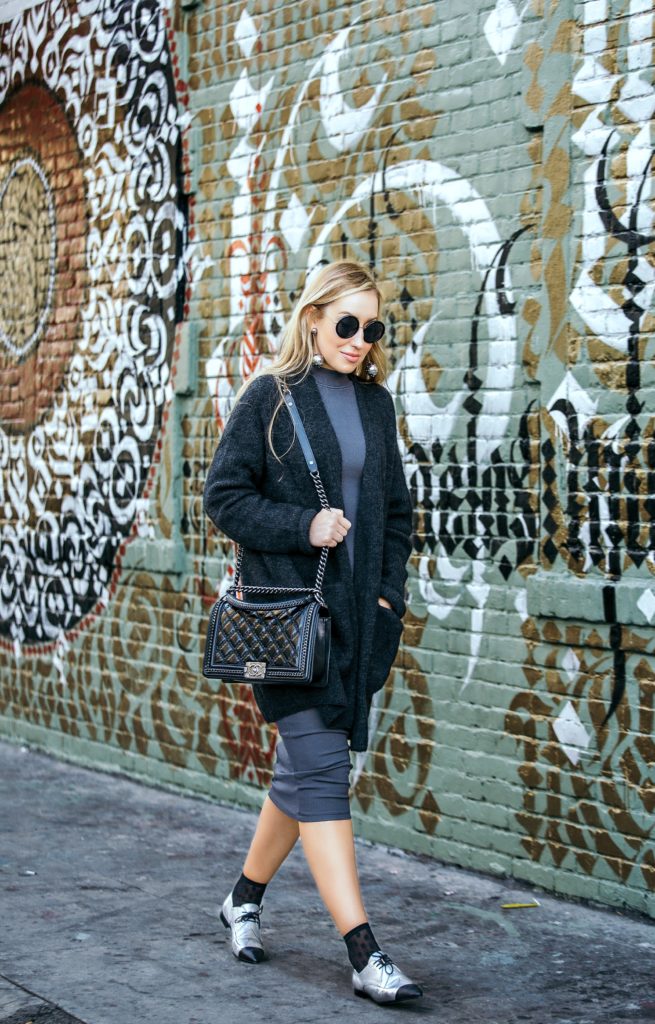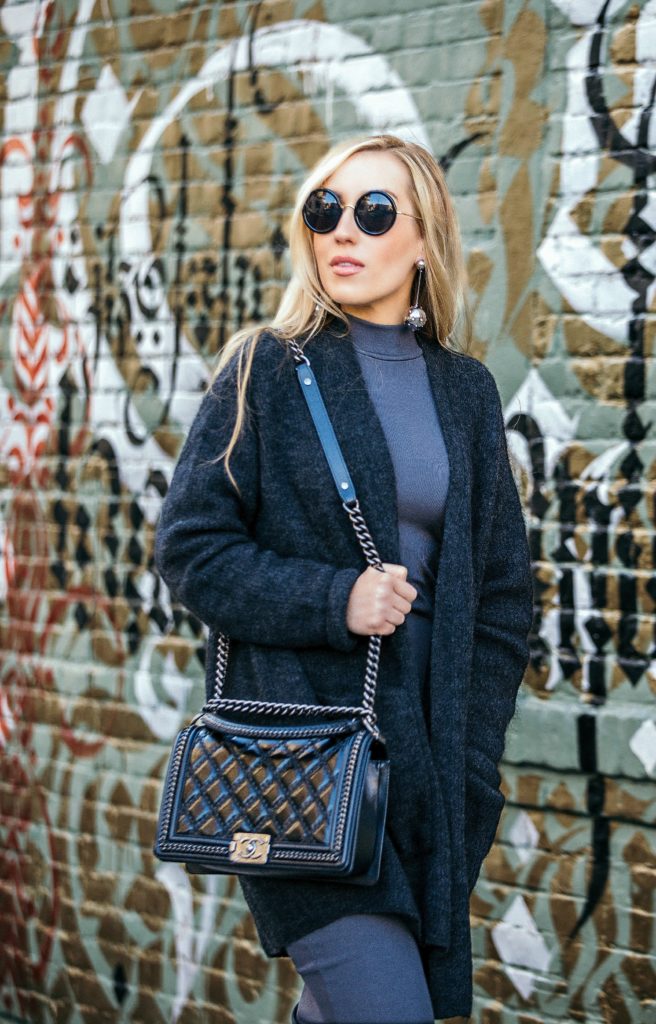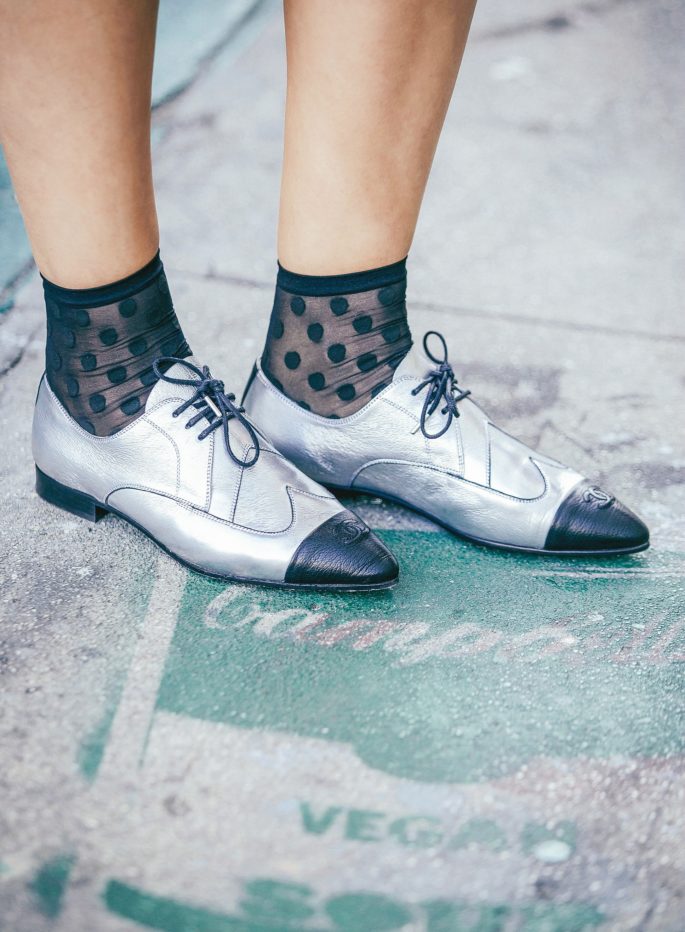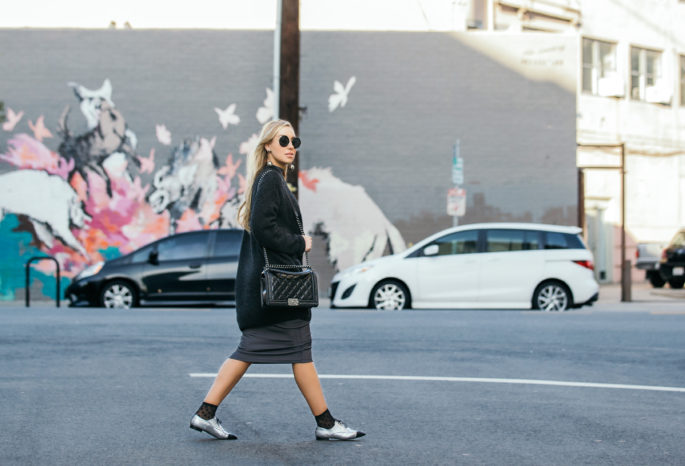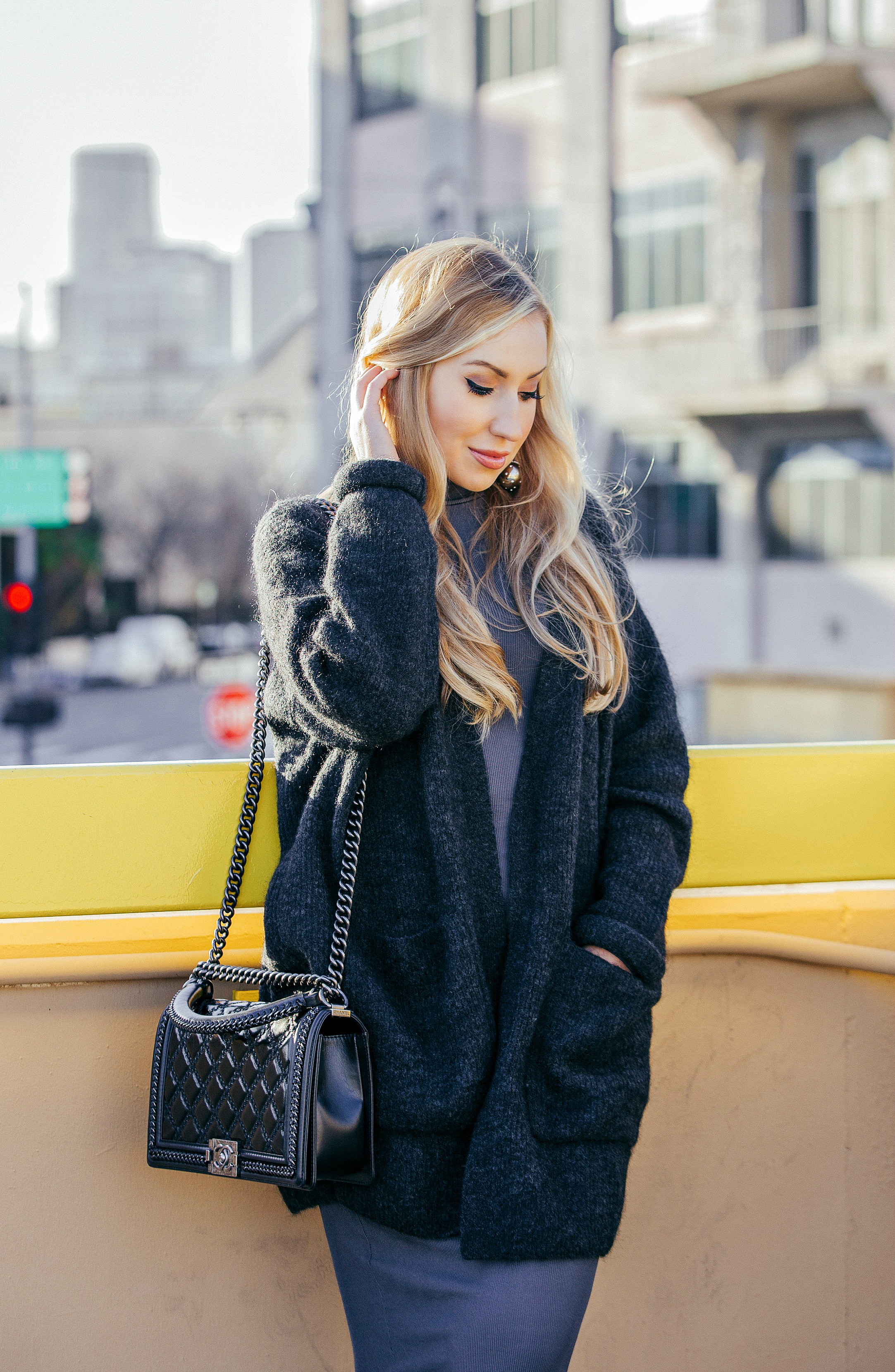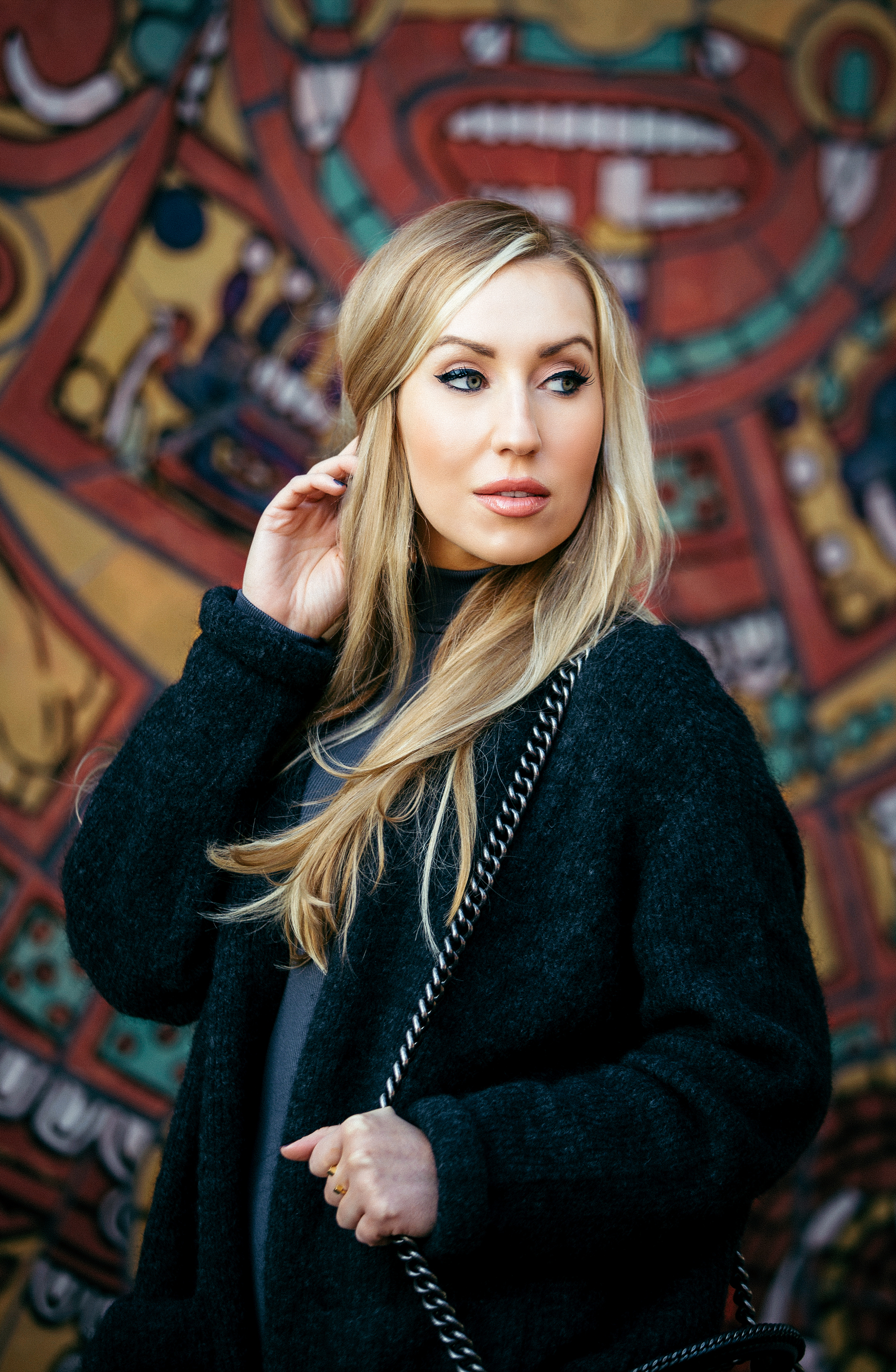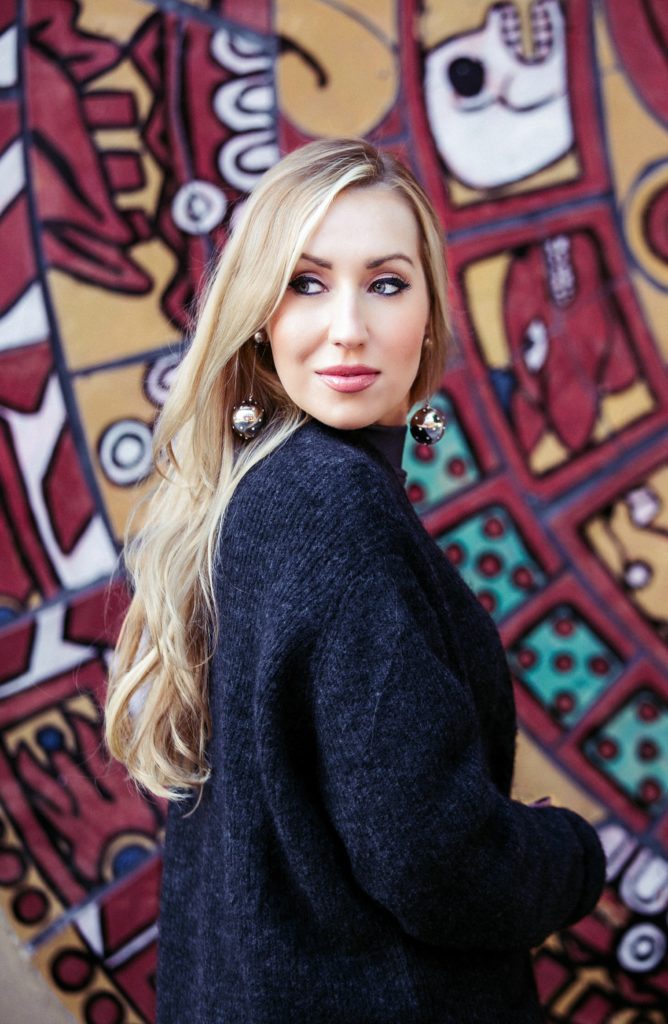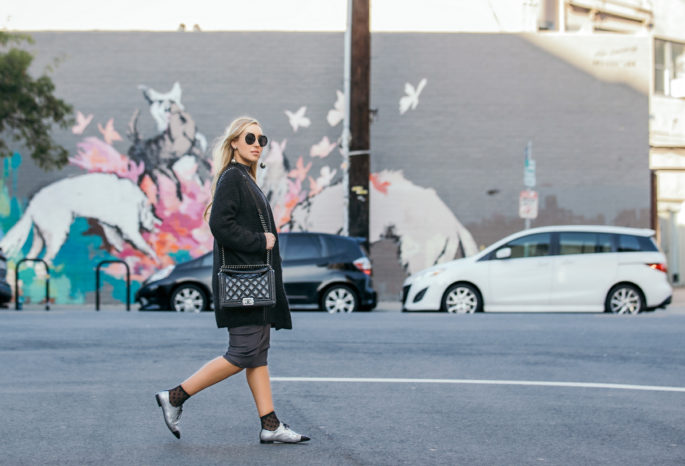 Dress: H&M similar 1 | 2 | 3
Cardigan: H&M
Loafers:Chanel similar 1 | 2 | 3 | 4
Sunglasses: Row 1 | 2 | 3
Socks: Wolford  
Bag: Chanel similar 1 | 2 | 3
Earrings: Prada
Fashion and comfort are two things that most of the time don't overlap. Although I do embrace and admire some of the least practical and comfortable pieces.
So here today – within the two groups that I've mentioned you have a chunky cardigan that I absolutely love for its snuggle factor and flexibility as well.  In terms of up-dressing it, layered with a fun belt, brooch or scarf, you have a new alternative to your boring coat. And you have statement earrings by Prada that totally make me think about Twiggy with her iconic similar looking disco ball baubles.
I absolutely fell in love with the fun concept and exaggerated look of the earrings, but one thing I was concerned about at the moment of purchase was the clip back. I am the person who has probably worn clip earrings only once or twice. Let me just say – this particular pair needs you to really love them and I absolutely do.  So I suck it up and enjoy their perfect look hoping that at least I do look a little bit as glamorous like Twiggy rocking them. A little vanity hurts no one!
Photography by Janice Reinold of Chasing Hiromi Photography