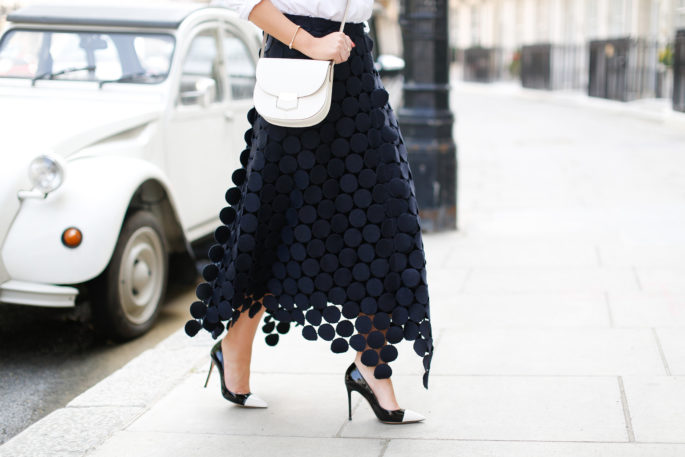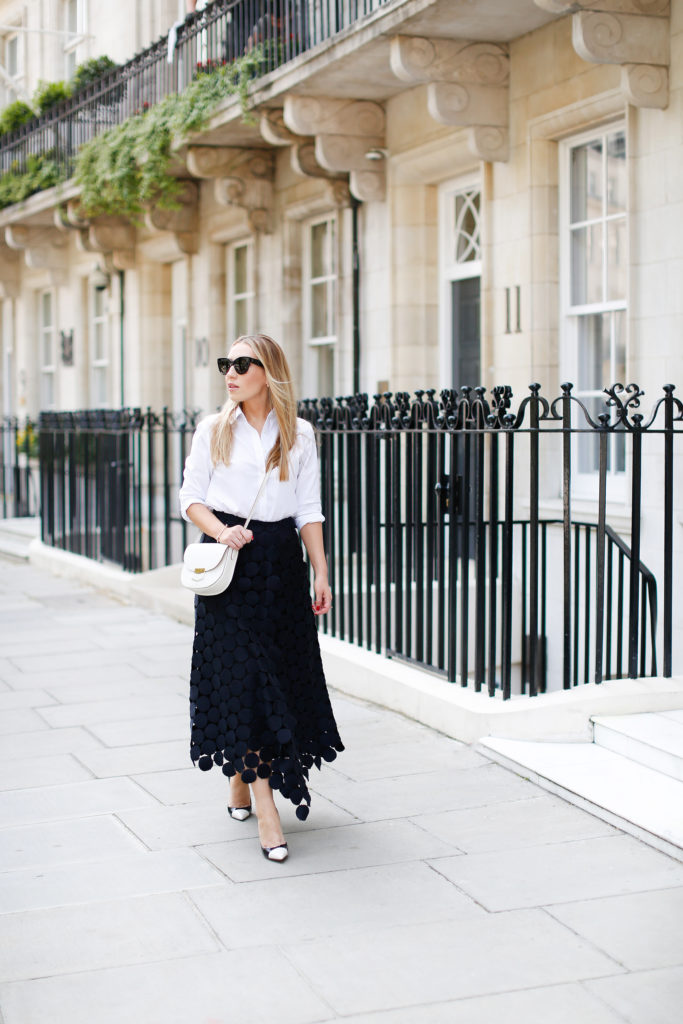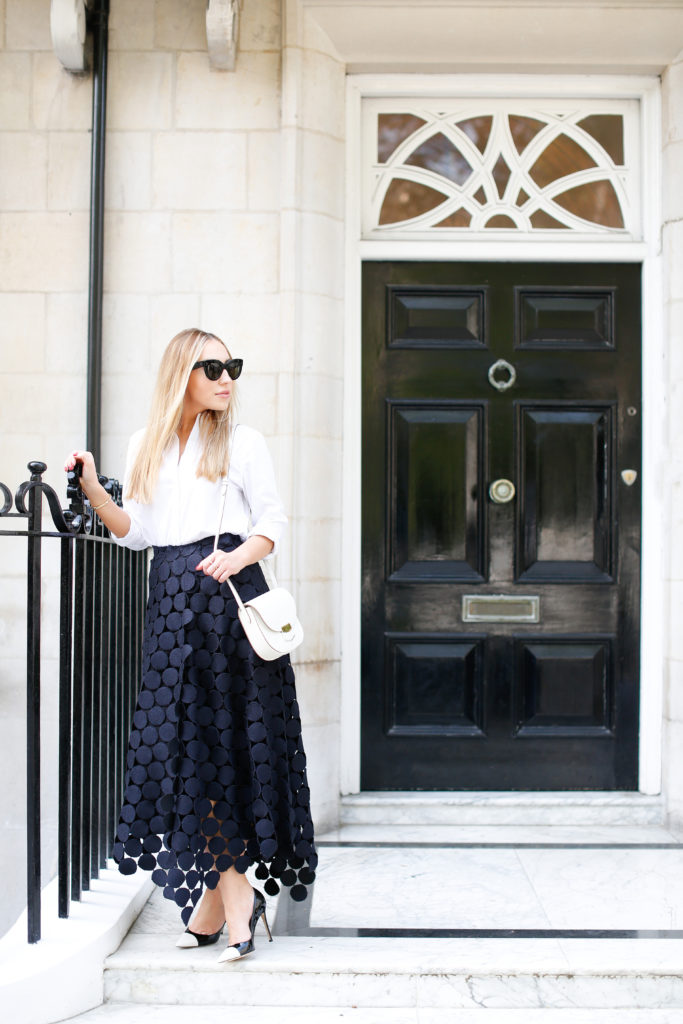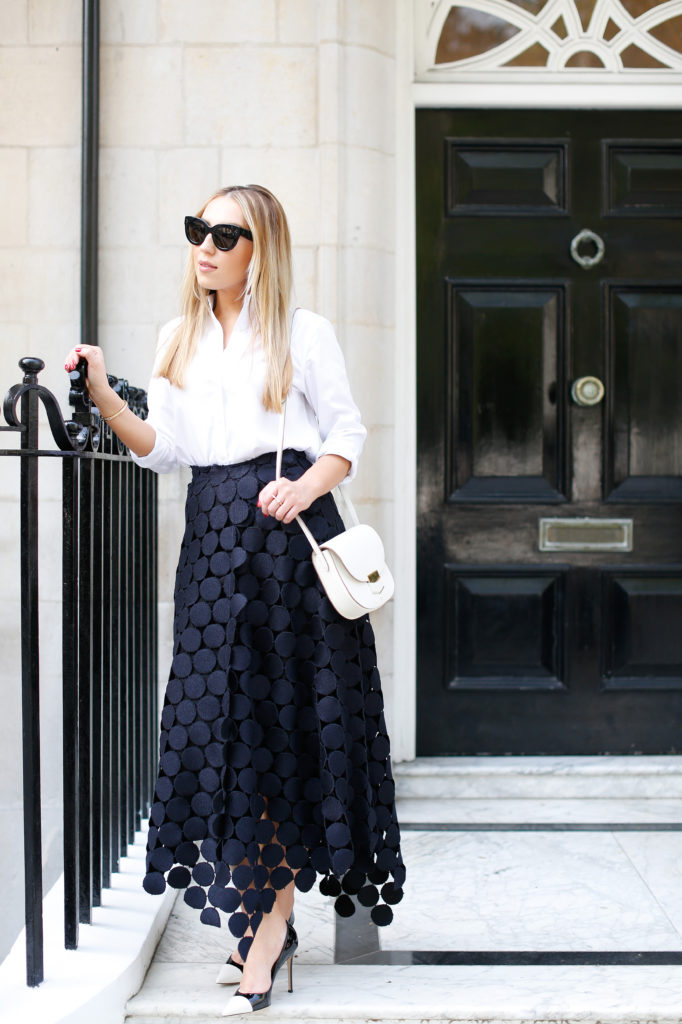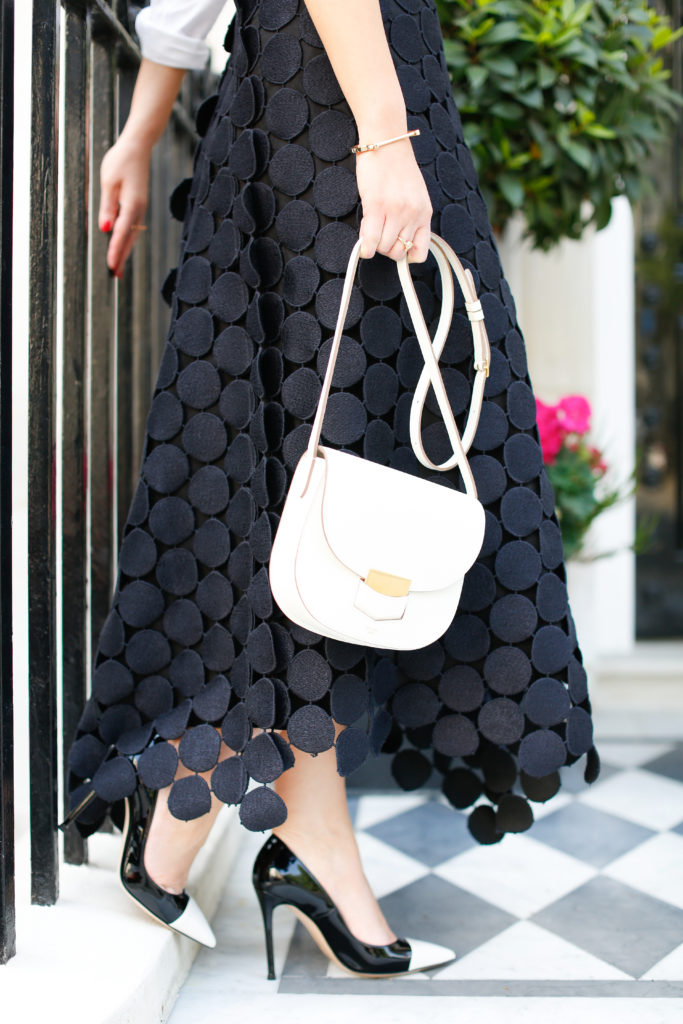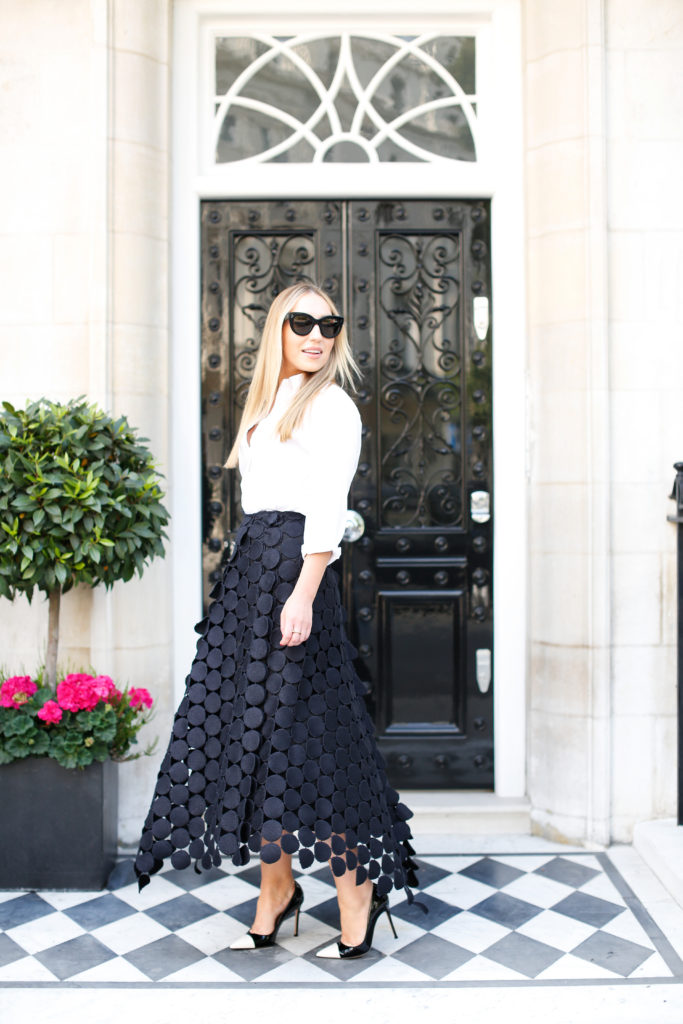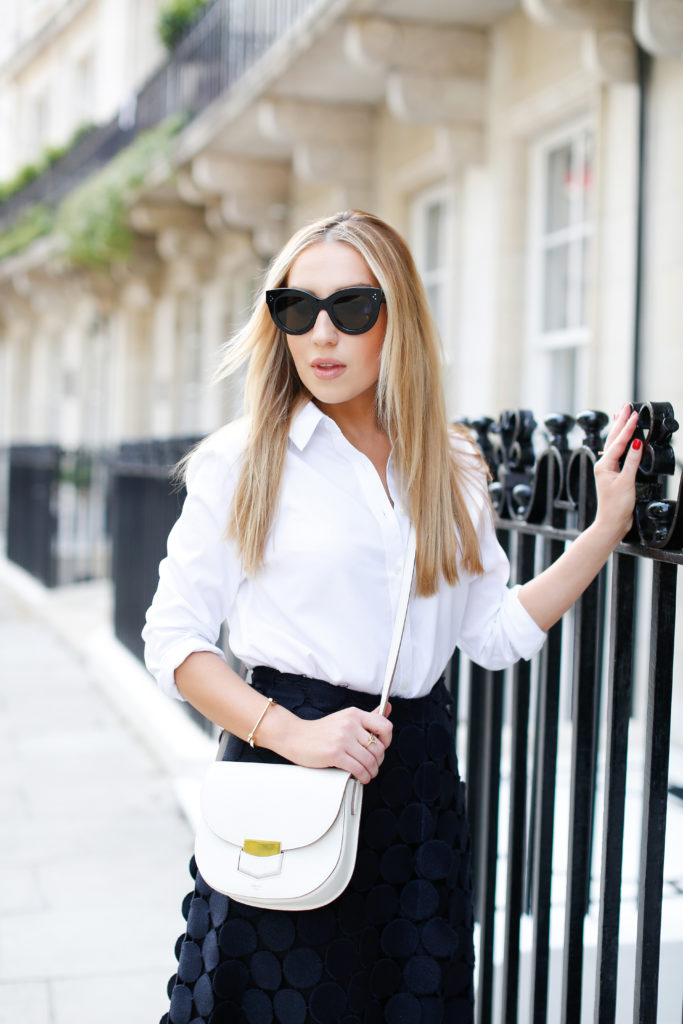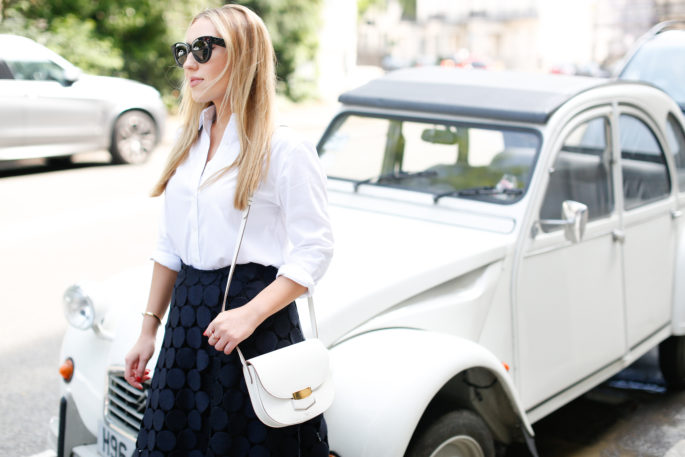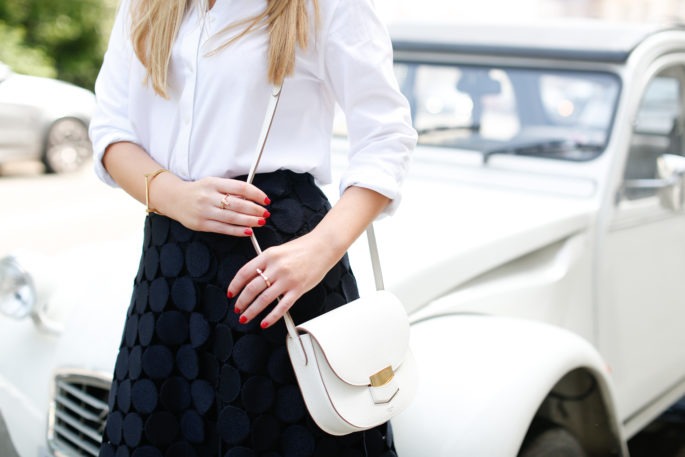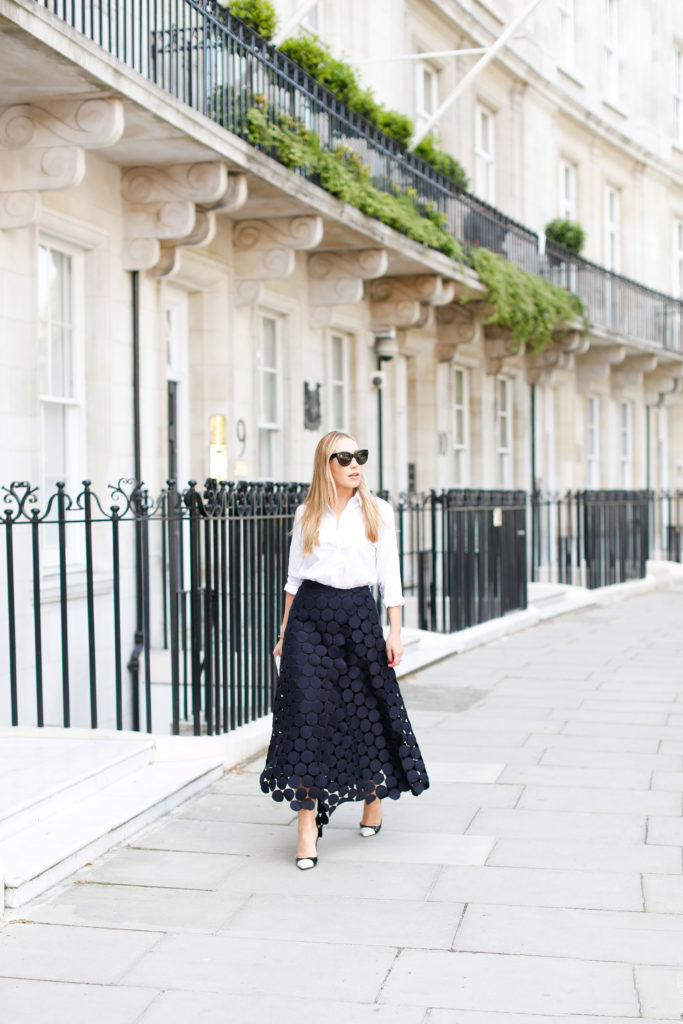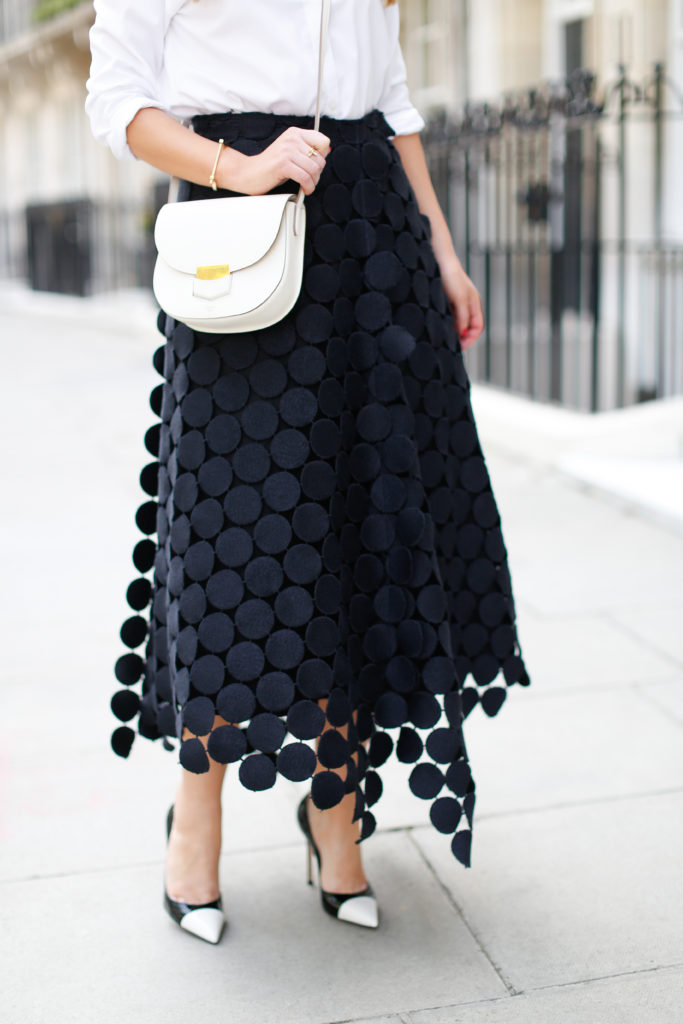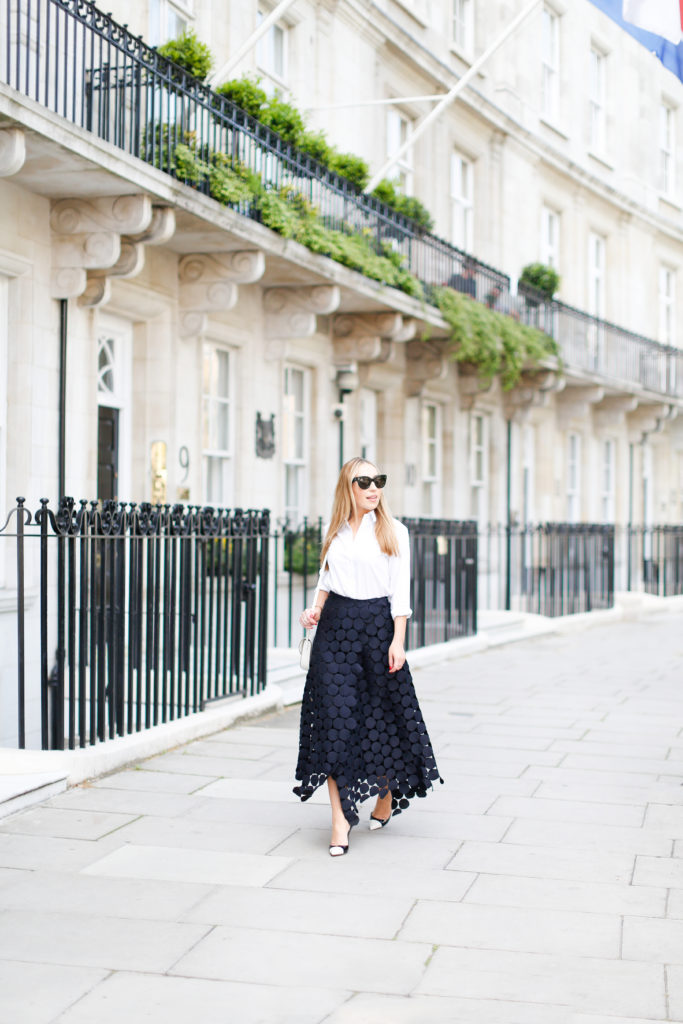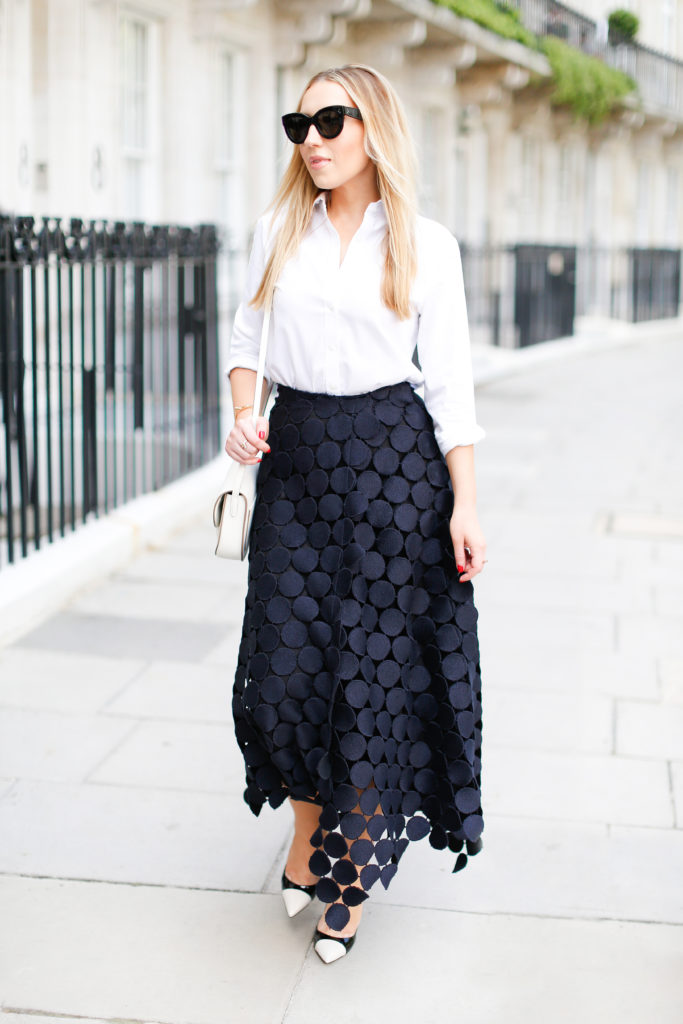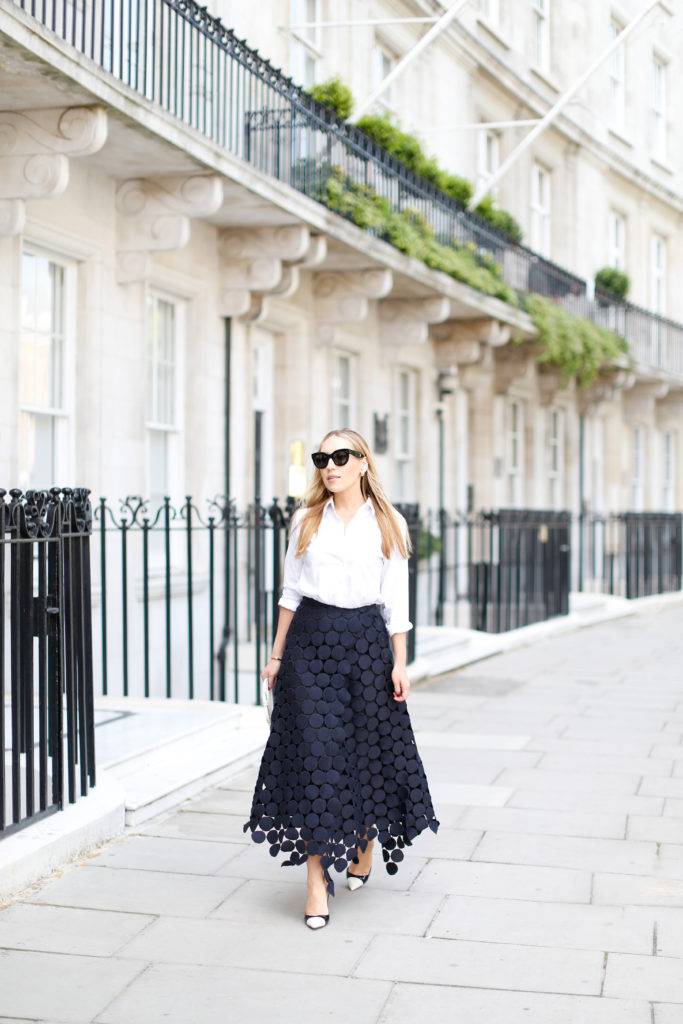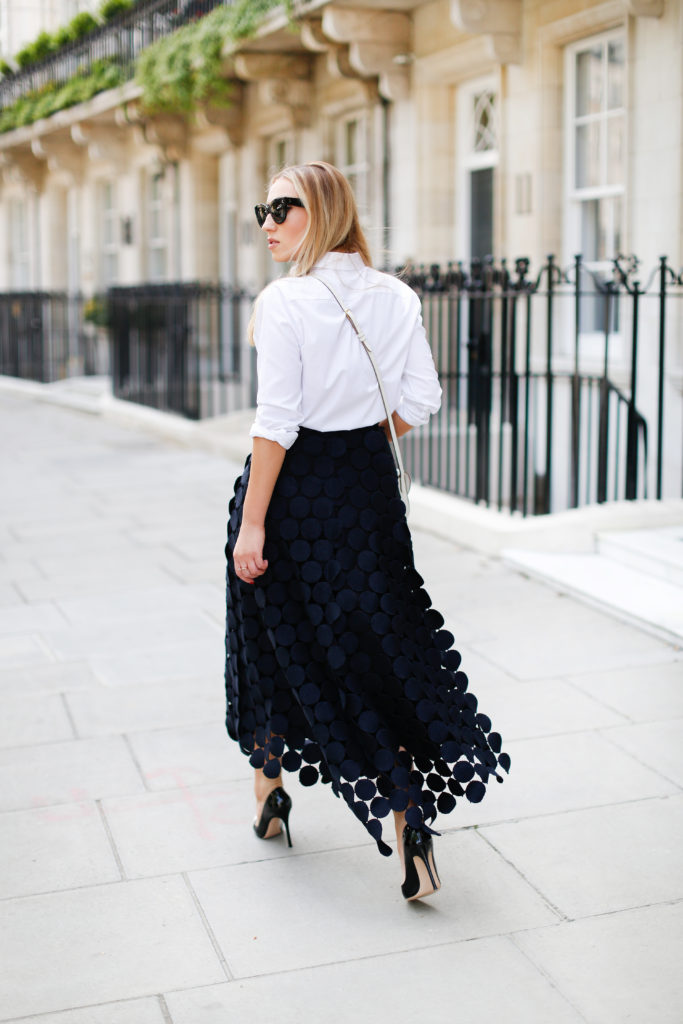 Skirt: Marni 1 | 2 | 3
Shirt: J.Crew 1 | 2
Bag: Celine current favorites 1 | 2 | 3
Pumps: Gianvito Rossi similar 1 | 2 | 3 | 4
Rings and bracelets: Miansai  1 | 2 | 3
Sunglasses: Celine
Today I am excited to share with you the result of my work with an amazing photographer, Victoria Metaxas, from my recent trip to London.
As you may know, the weather in London is quite unpredictable and the original shoot day had to be rescheduled due to rain. Surprise, surprise! On the other hand, on the day of the shoot we couldn't ask for a better weather – sunny and simply beautiful!
The highlight of today's look is this "dots" skirt by Marni which was quite a showstopper and got us interrupted mid-shoot after we received an inquiry about who the designer was from a random stranger. The best advertisement in action you can possibly get!
Photography by Victoria Metaxas of Aurora Stories