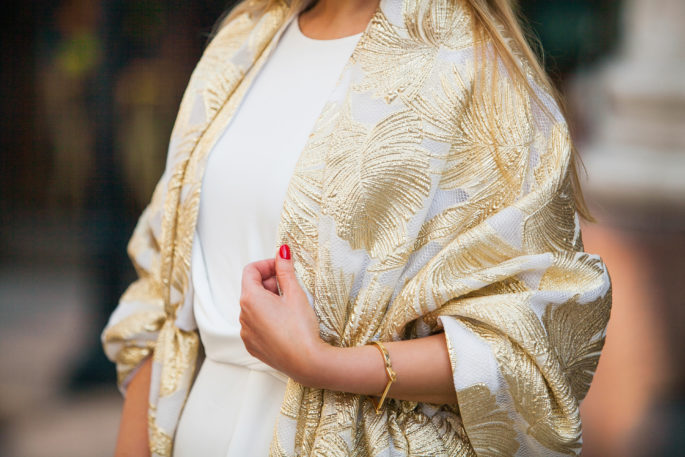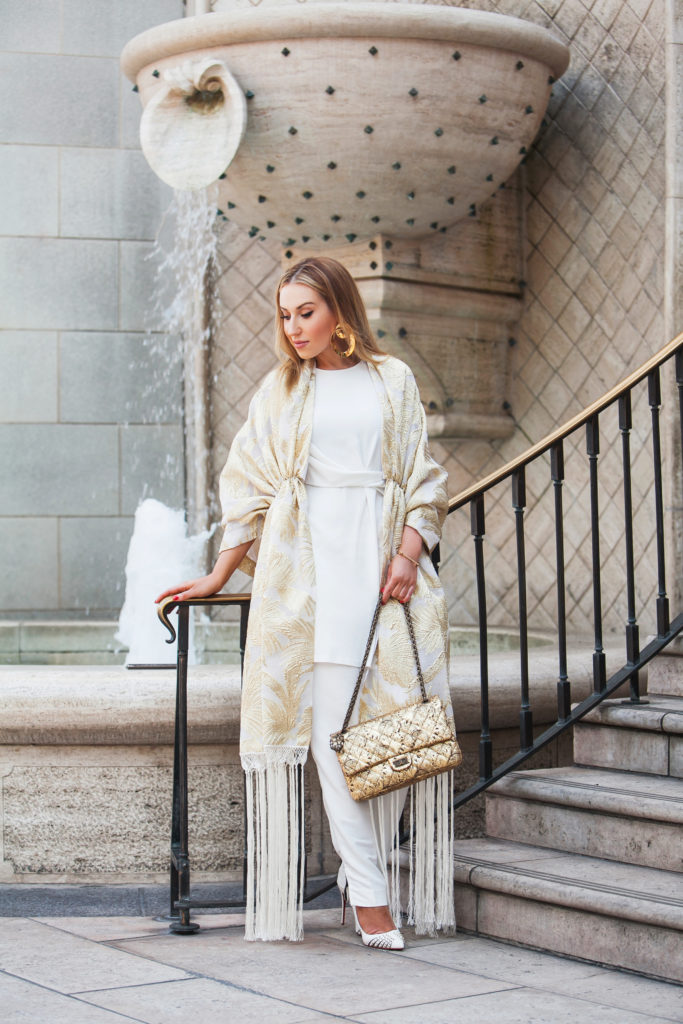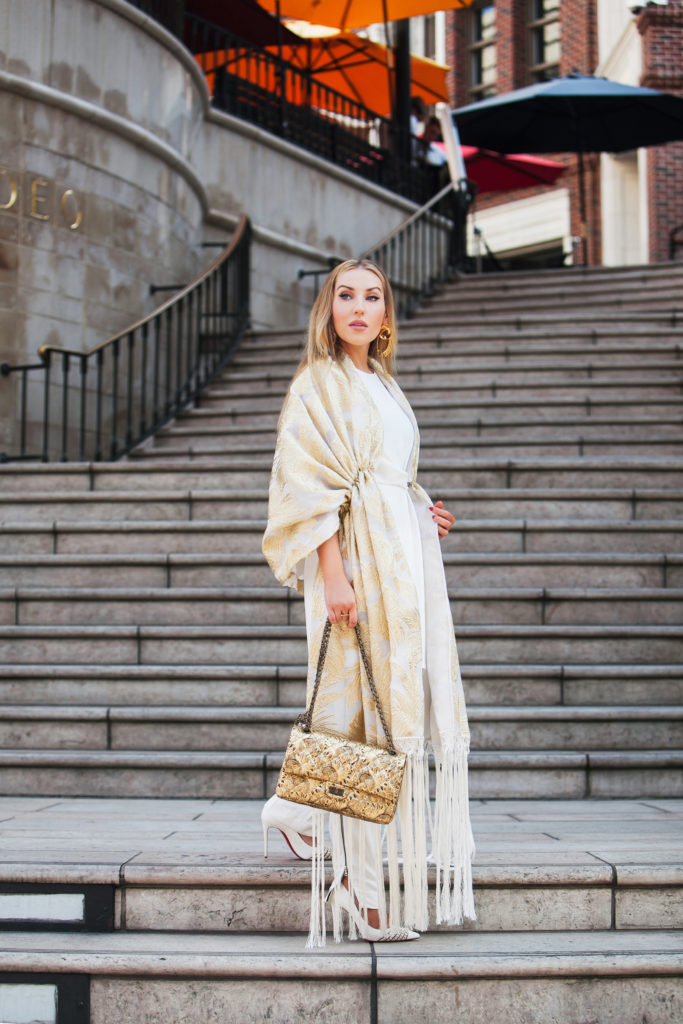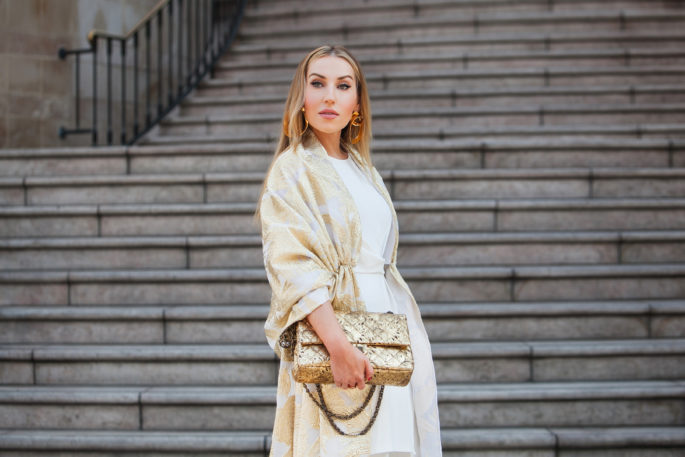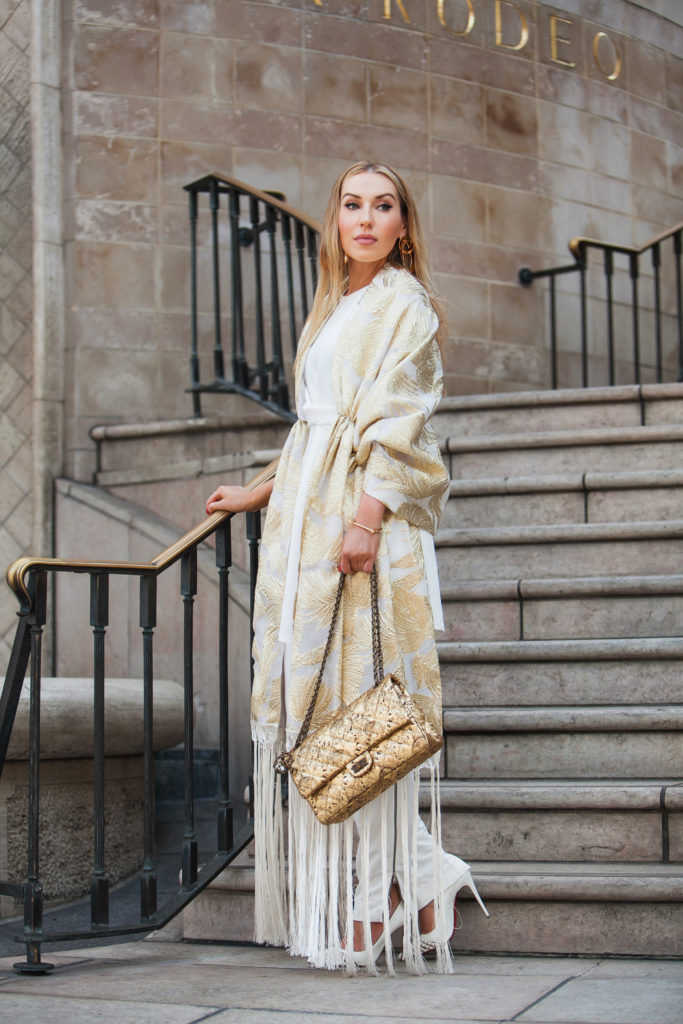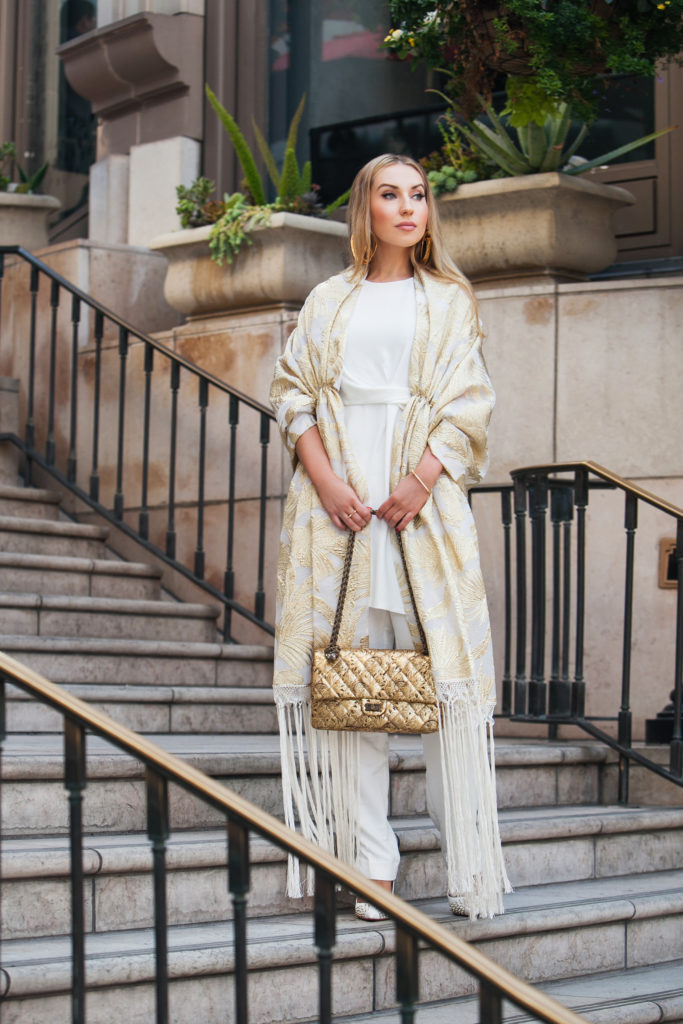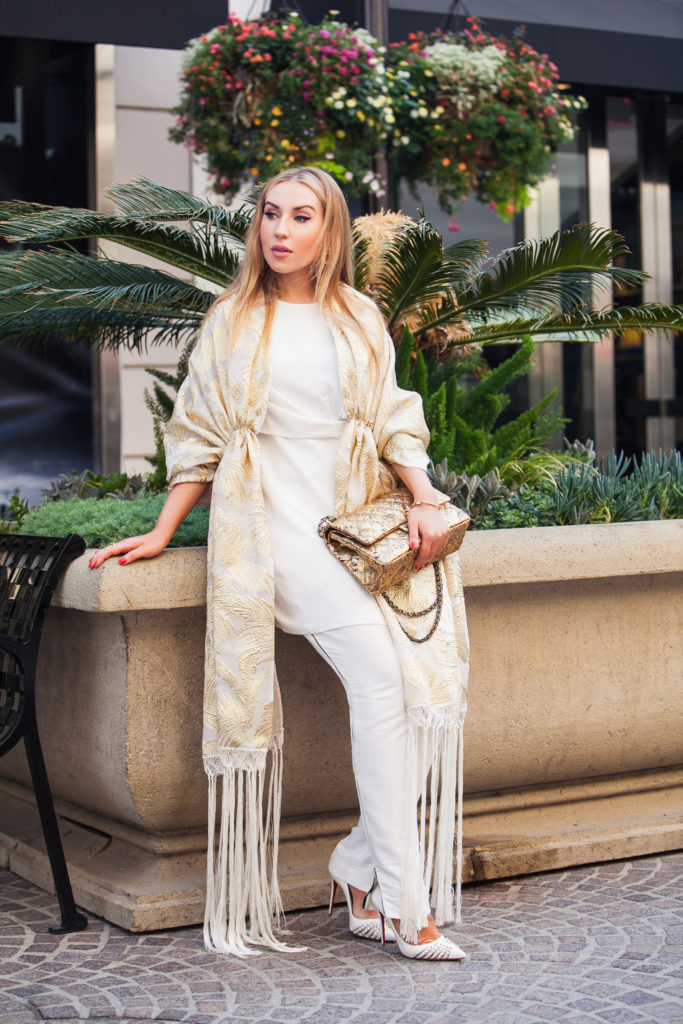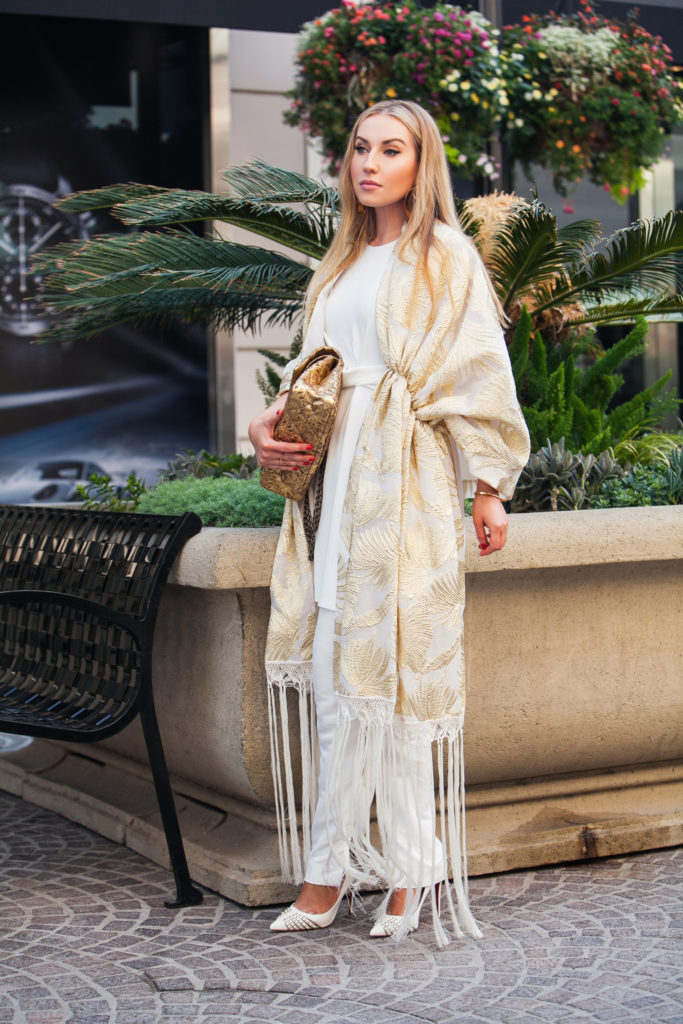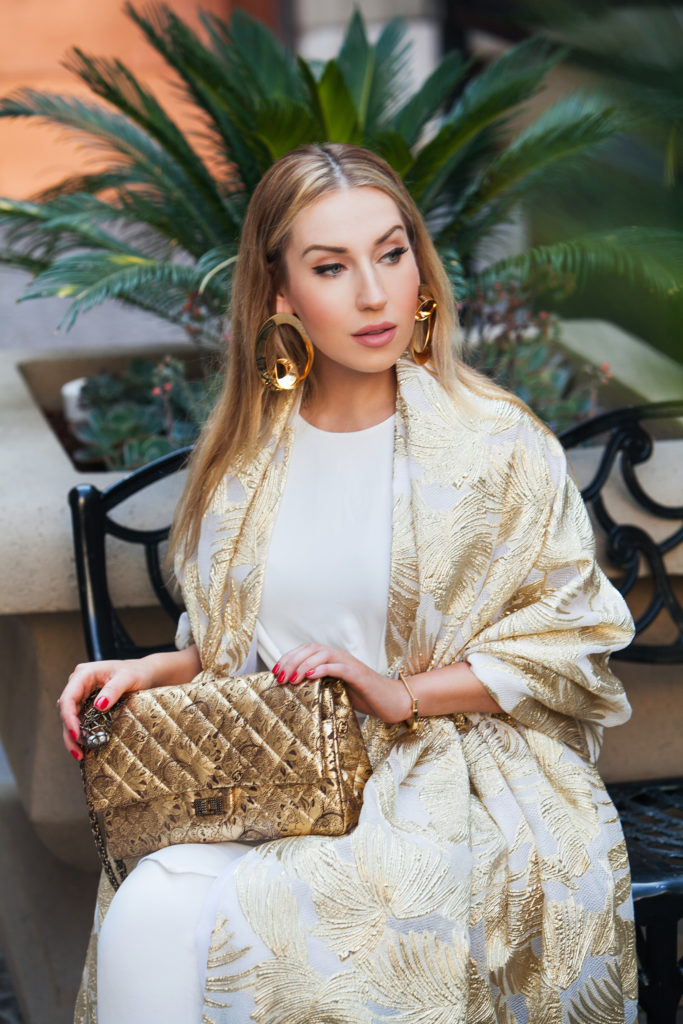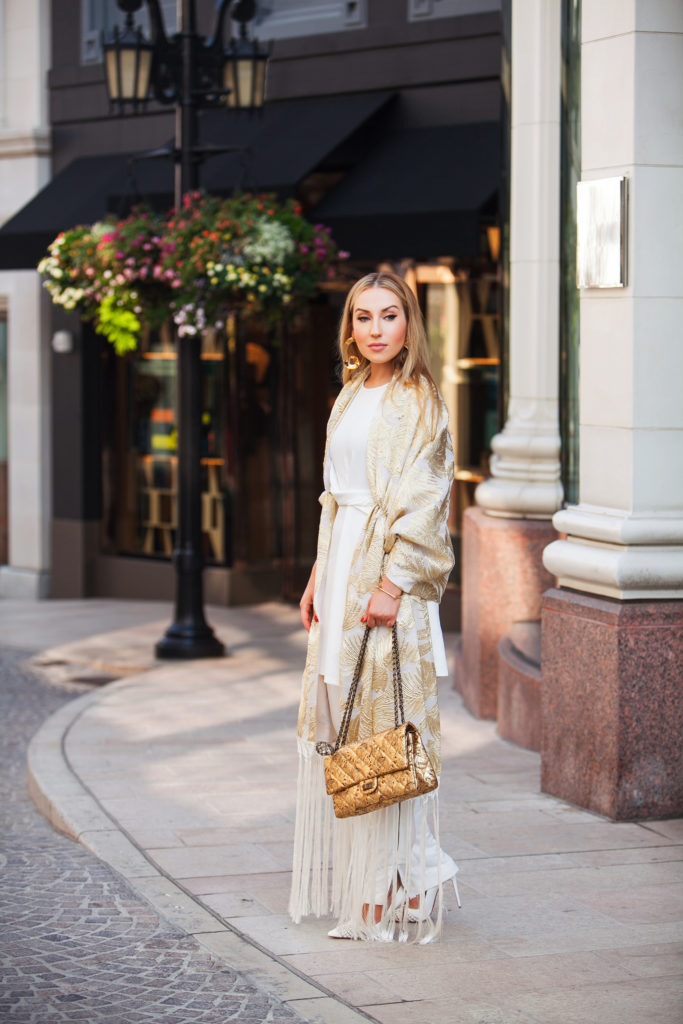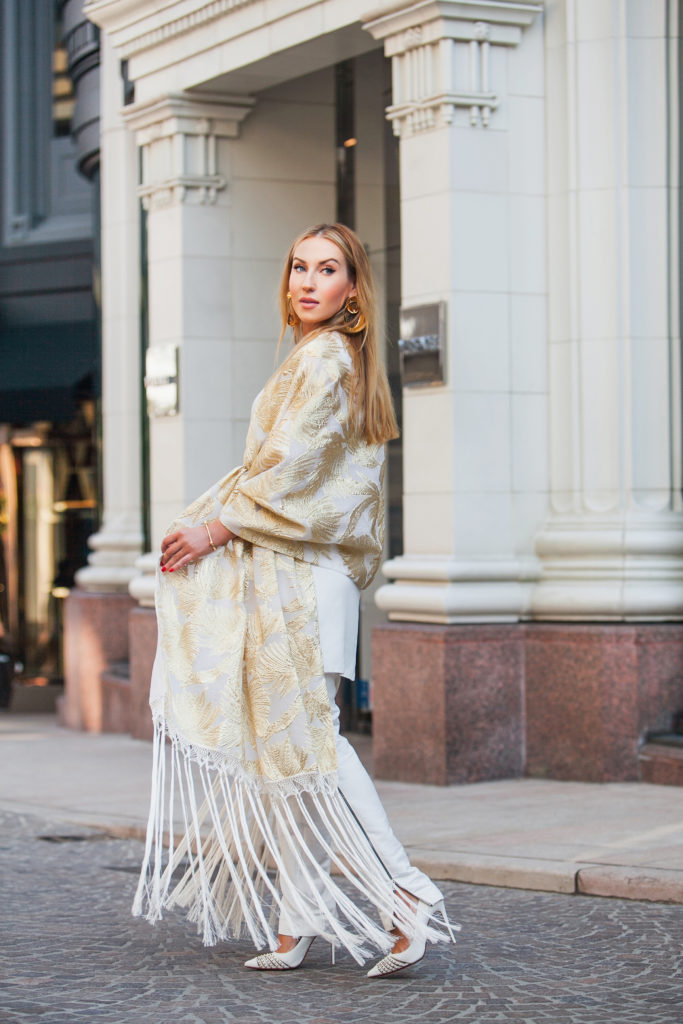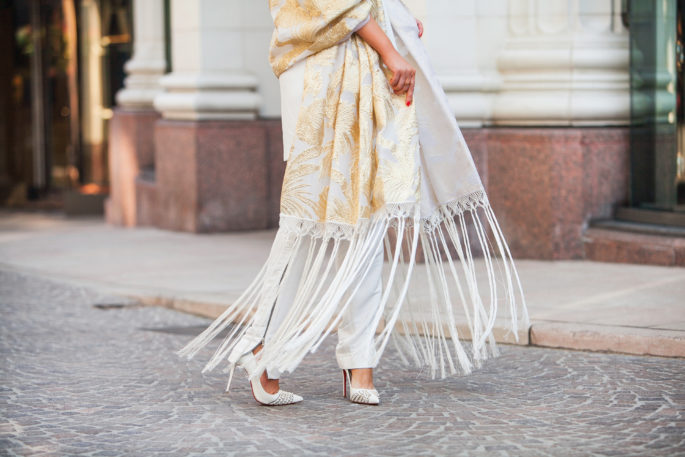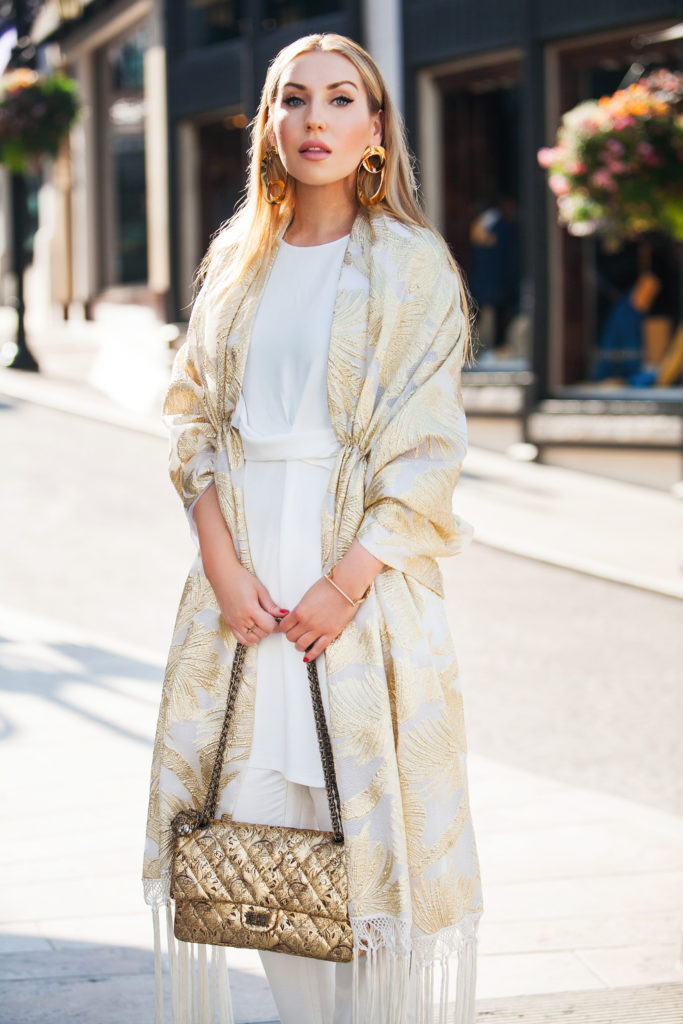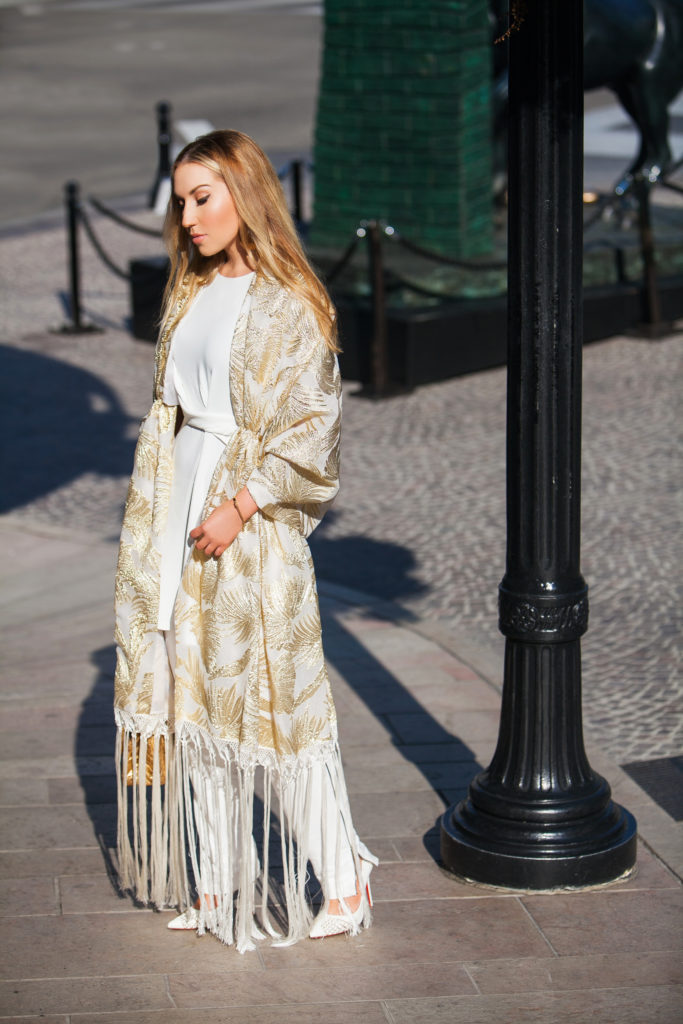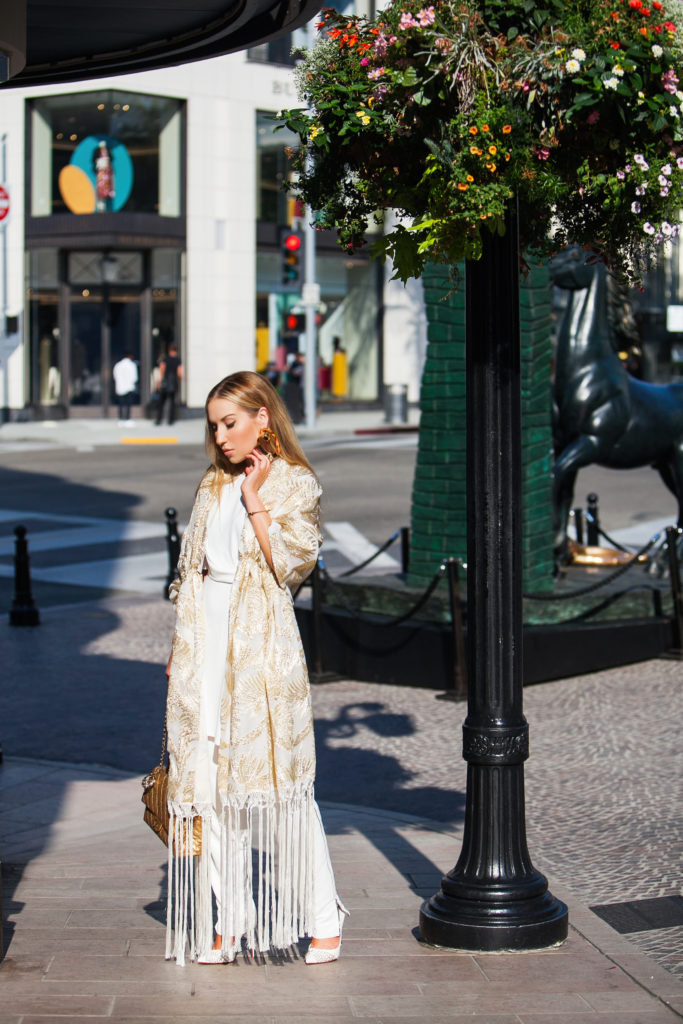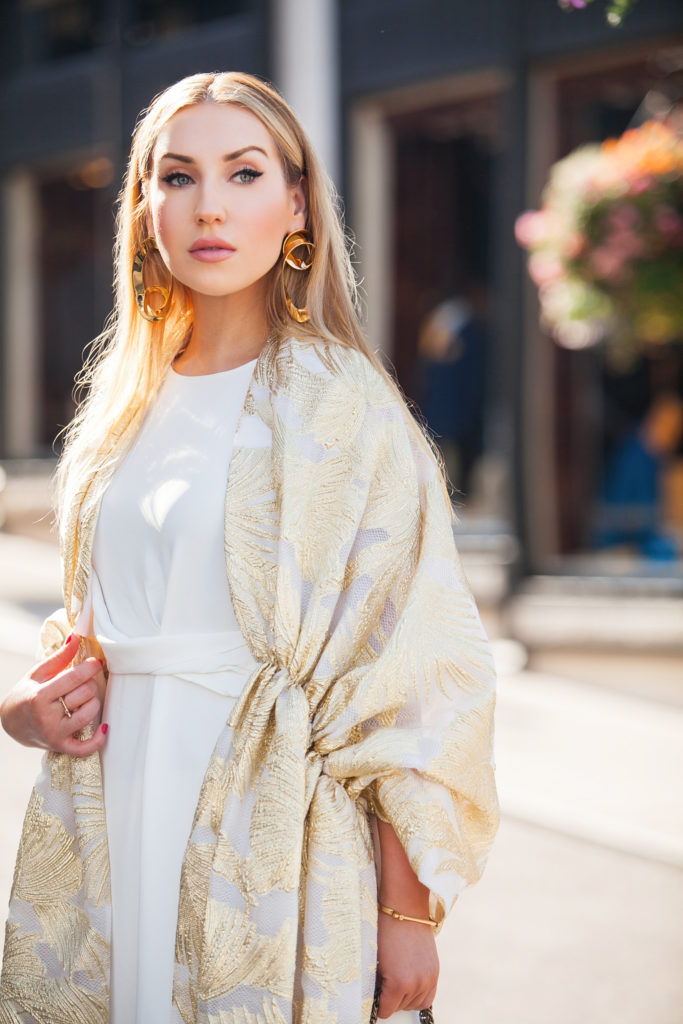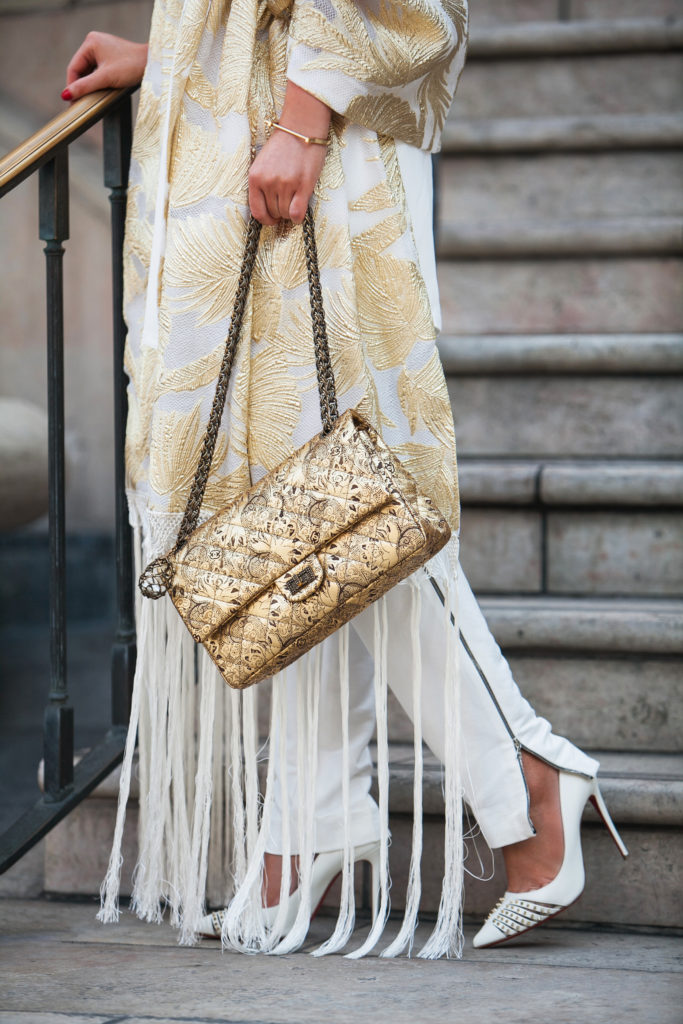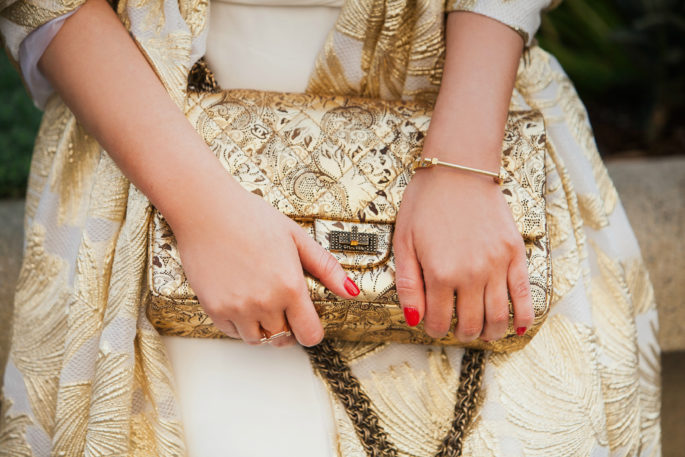 Shawl: Delpozo
Tunic: Zara similar 1 | 2 | 3
Pants: Maje similar 1 | 2
Bag: Chanel current gold favorites 1 | 2 | 3 | 4 | 5
Shoes: Christian Louboutin similar 1 | 2 | 3
Earrings: Marni currently love 1 | 2 | 3
Bracelet and ring: Miansai 1 | 2
Fall is not only one of my favorite seasons of the year due to nature's colorful palette but also this seasonal transition in fashion always keeps me anticipating something exciting and rich. Fall '16 trends definitely didn't disappoint, reviving luscious velvet, opulent brocade with jacquard, always appropriate around holidays tartan, rock chic to fairyland lace and embroidery, feline motifs which already stole my heart ( I'm looking at you Stella McCartney), Victorian inspired lines and always welcomed sporty street chic.
Velvet and jacquard were embraced by a lot of designers. I personally find both quite interesting to work with and style.  You either have to downplay the rest of the look, keeping the accent on the focal fabric or go opposite of safe -quite bold – underlining the opulence of it.
Although the shawl from Delpozo that is featured today is from the SS'16 collection I thought the rich gold jacquard fit the season's trend quite well. The piece itself is a statement and was downplayed by the clean white contrast of the layers.  But then I decided to go with accentuated "dripping gold" inspiration, adding some more gold into the picture. The cherry on top is the LA sunshine that perfectly melted all that gold, giving it the desired fluidity I aimed for.
Photography by Mila Zvereva