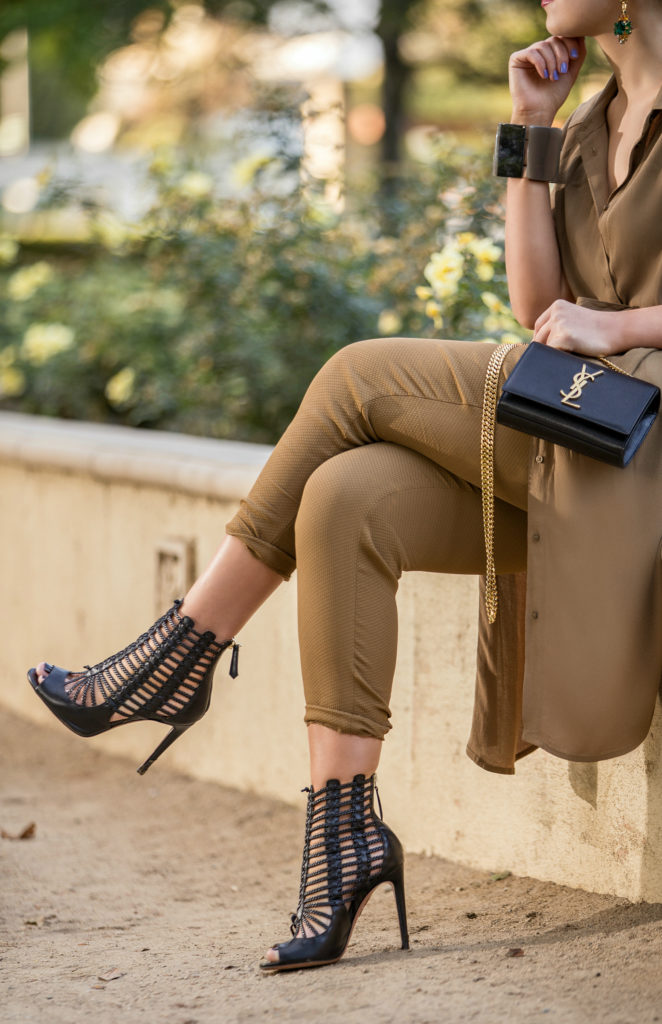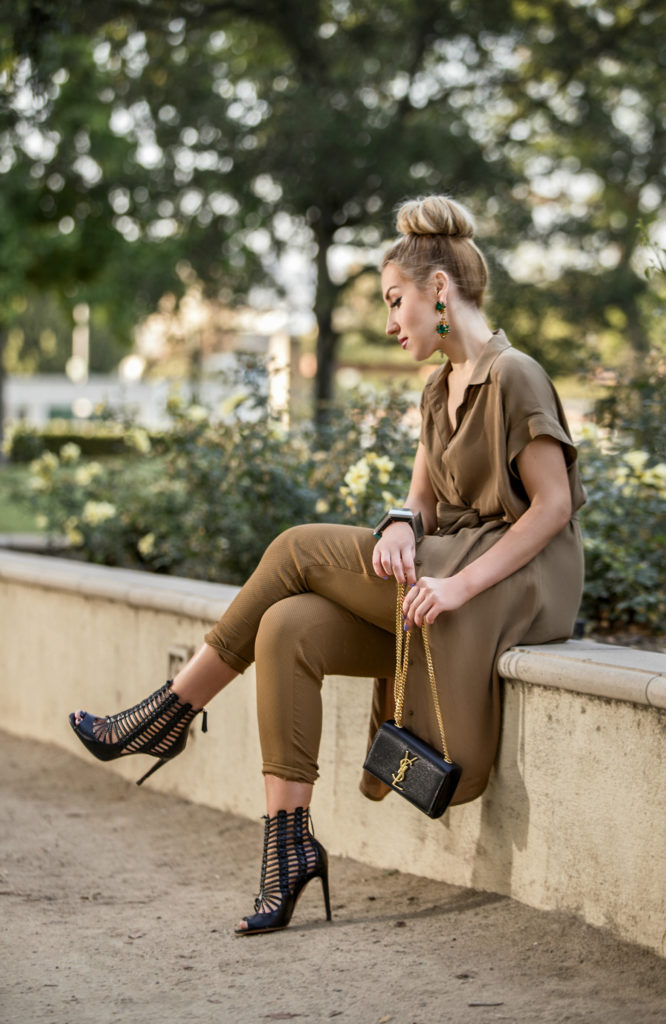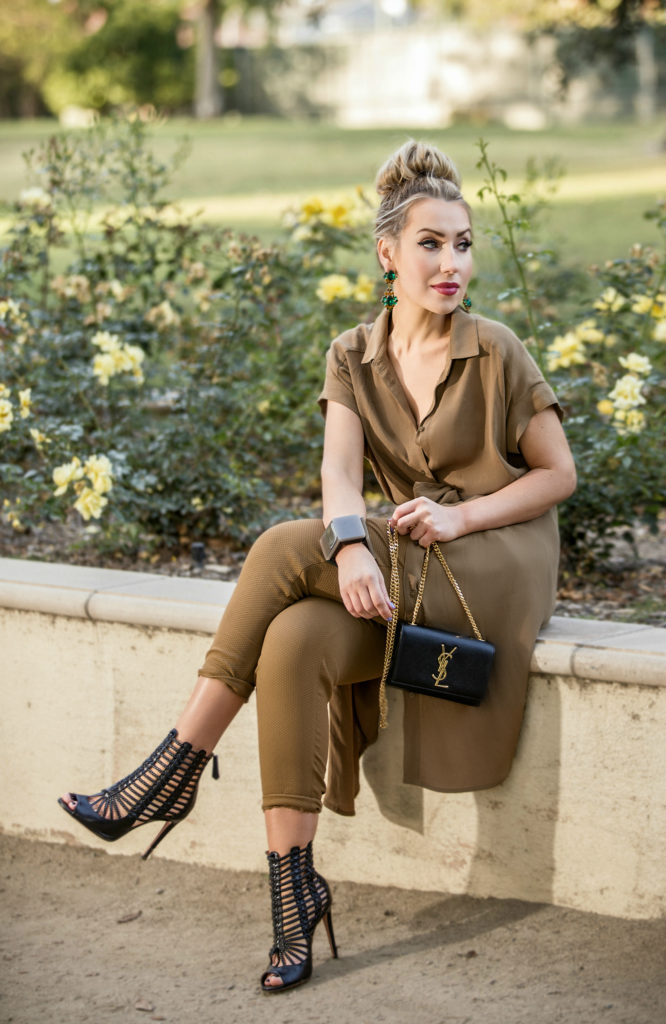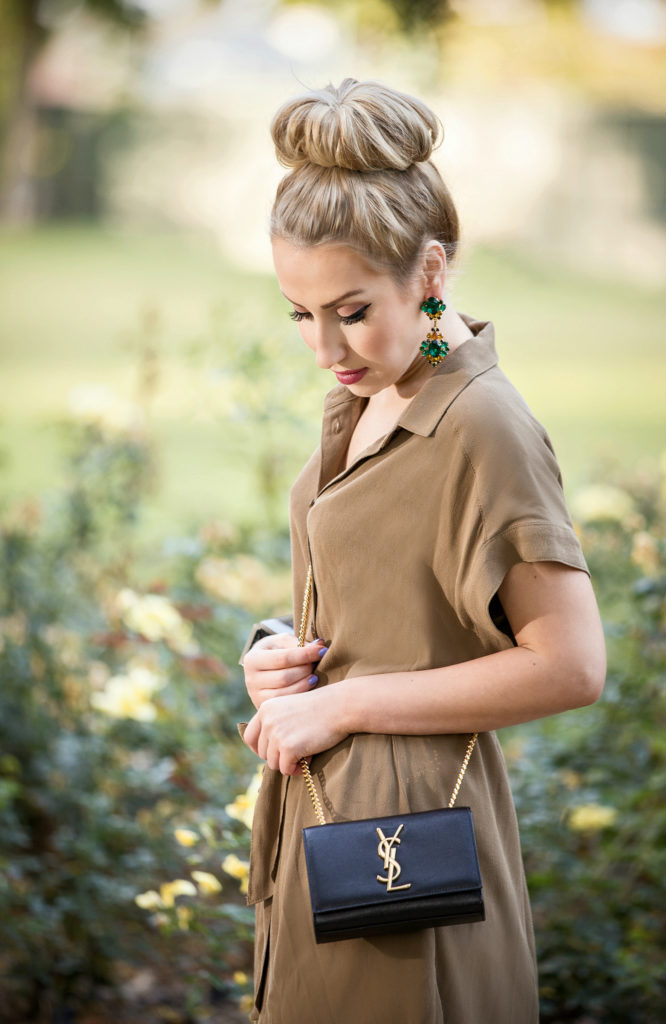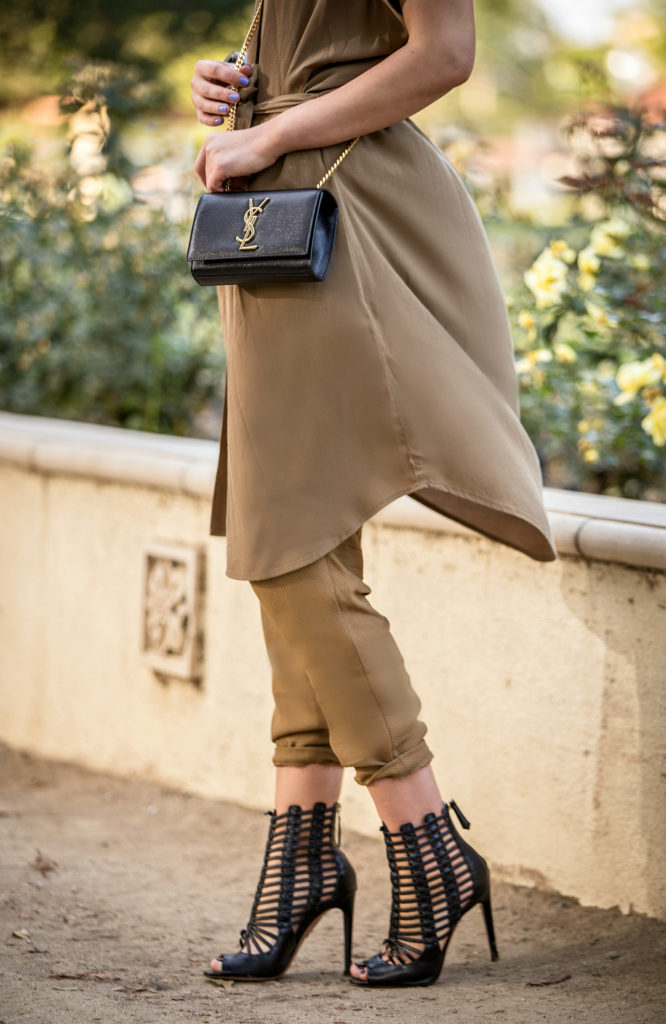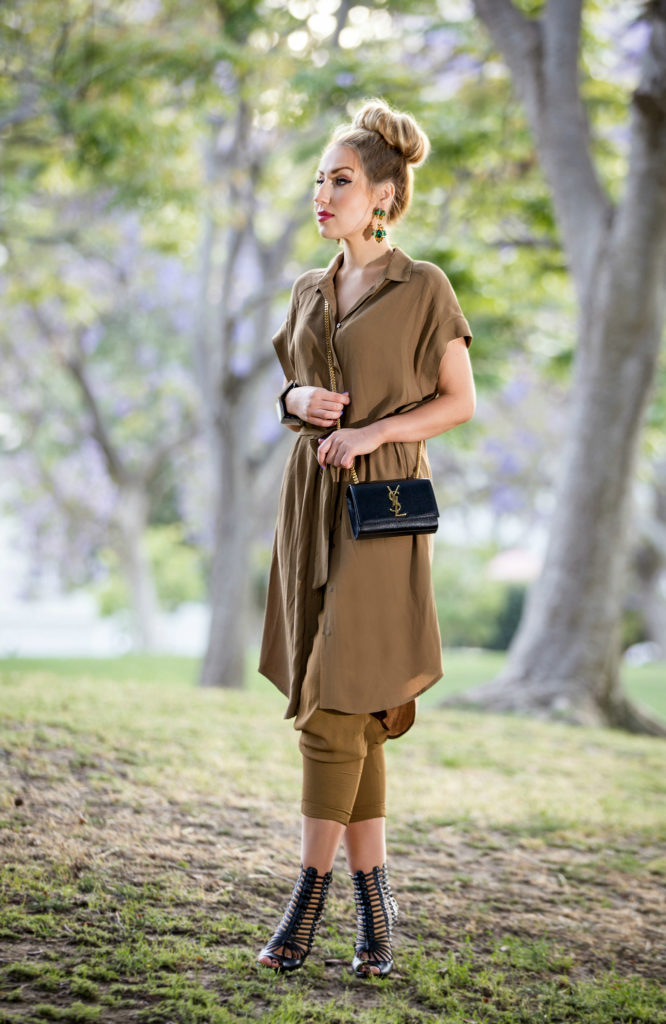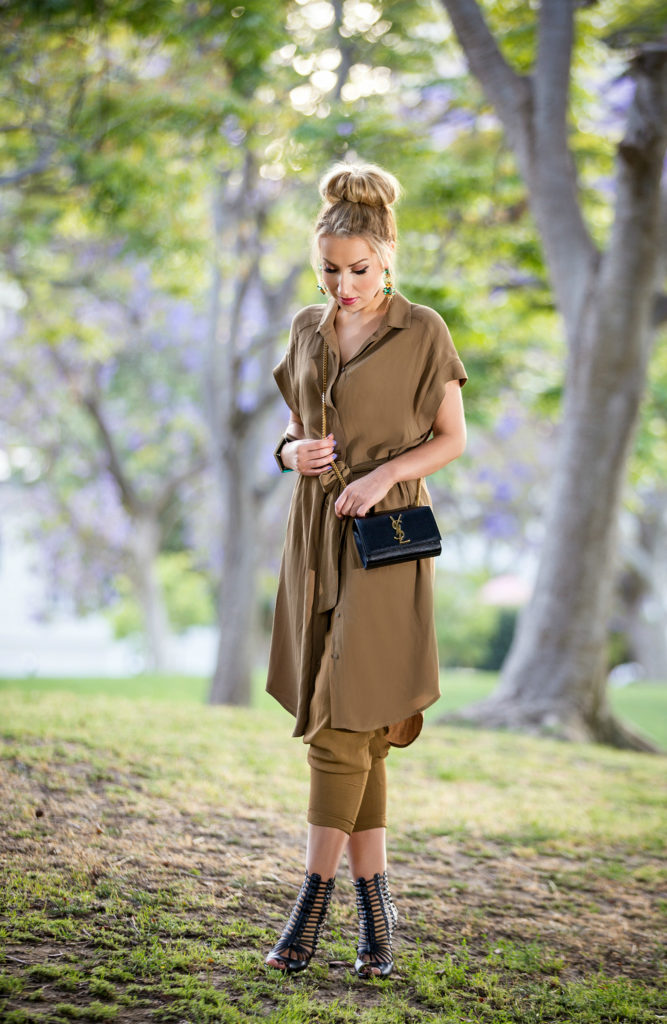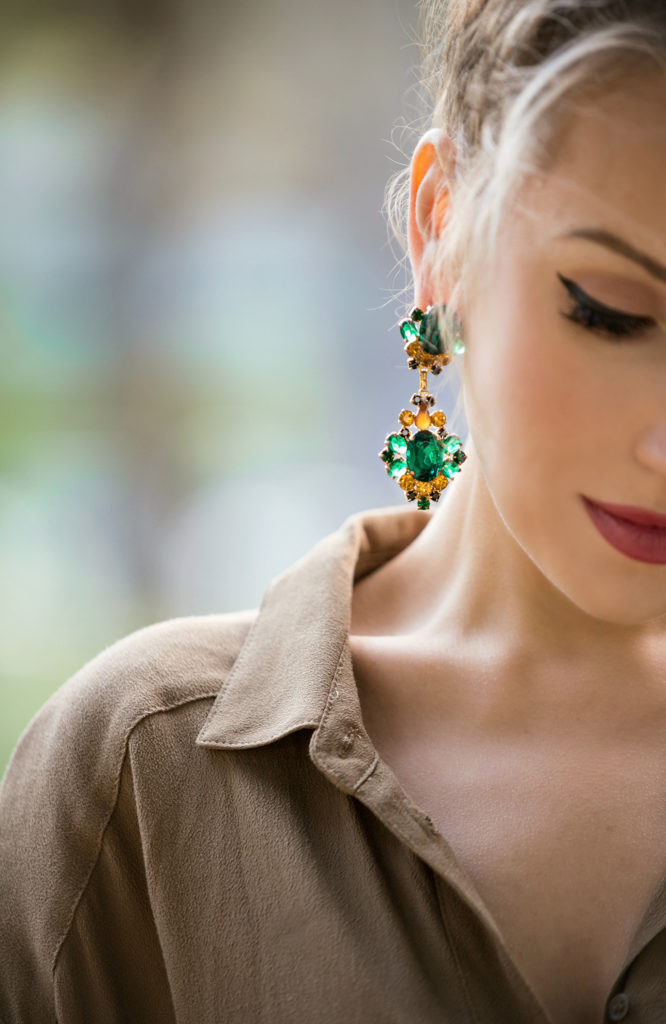 Dress: H&M (similar) 1 | 2 | 3 | 4
Pants: Zara (similar) 1 | 2 | 3
Sandals: Aquazzura (sold out) current picks 1 | 2 | 3
Bag: Saint Laurent 1 | 2 | 3 | 4
Bangle: Marni
Lips: Chanel Rouge Coco Lipstick in 452 Emilienne
One of the reasons I love fall is because of its color palette, as it has most of my favorite shades and hues intertwined and most of them come from nature adapting to the seasons changing, creating the most unique outcomes. 
Gold, copper, mahogany, burgundy, plum, maroon, canary, ochre and of course taupe and beige. These colors are exciting and soothing at the same time, giving the comfort of warmth and coziness. They perfectly translate the season's spirit by popping up more often on our table in the form of the season's harvest, home decor as well as fashion, of course.
Although LA temperatures in early October don't leave much room yet for typical fall dressing, we can still at least embrace the colors!  I am so eager to reunite with all of my cashmere knits, leather jackets, wool coats and scarves, and let's not forget, beloved boots and booties, aren't you? Hopefully it's coming soon!
Photography by Janice Reinold of Chasing Hiromi Photography