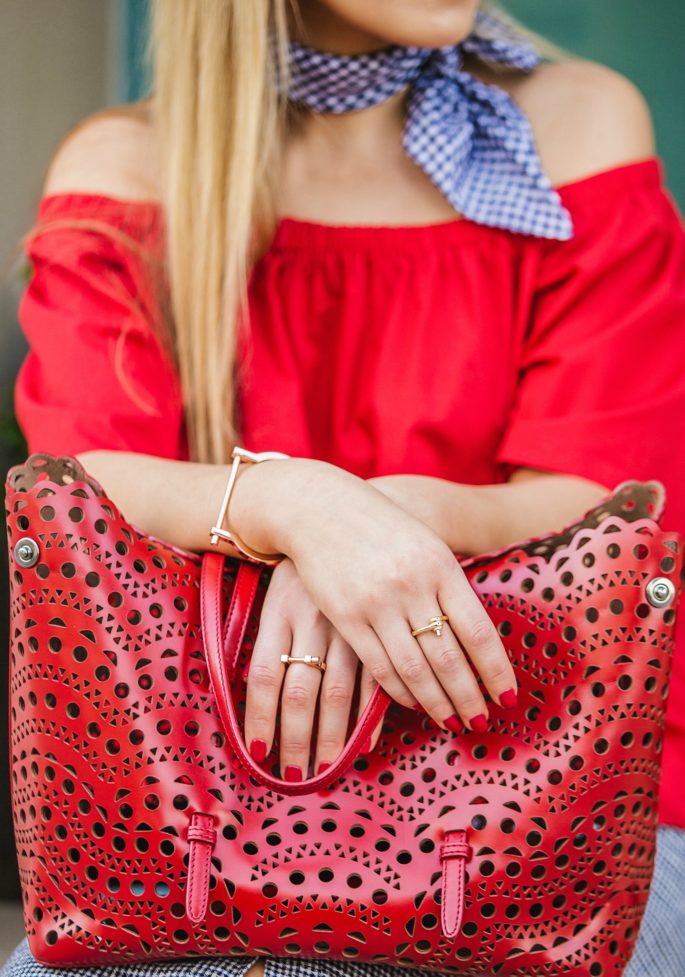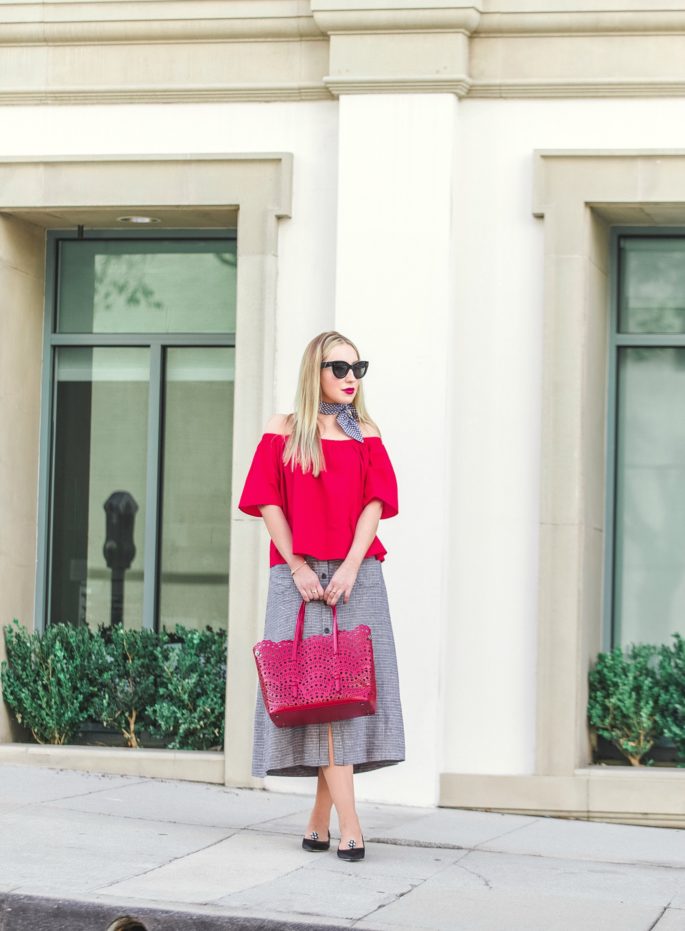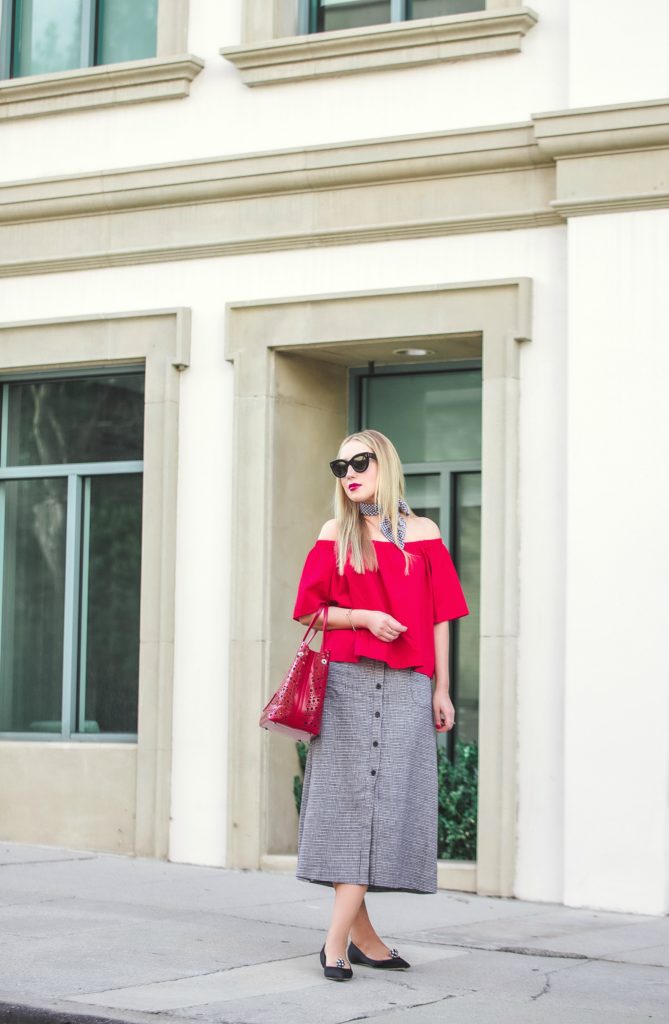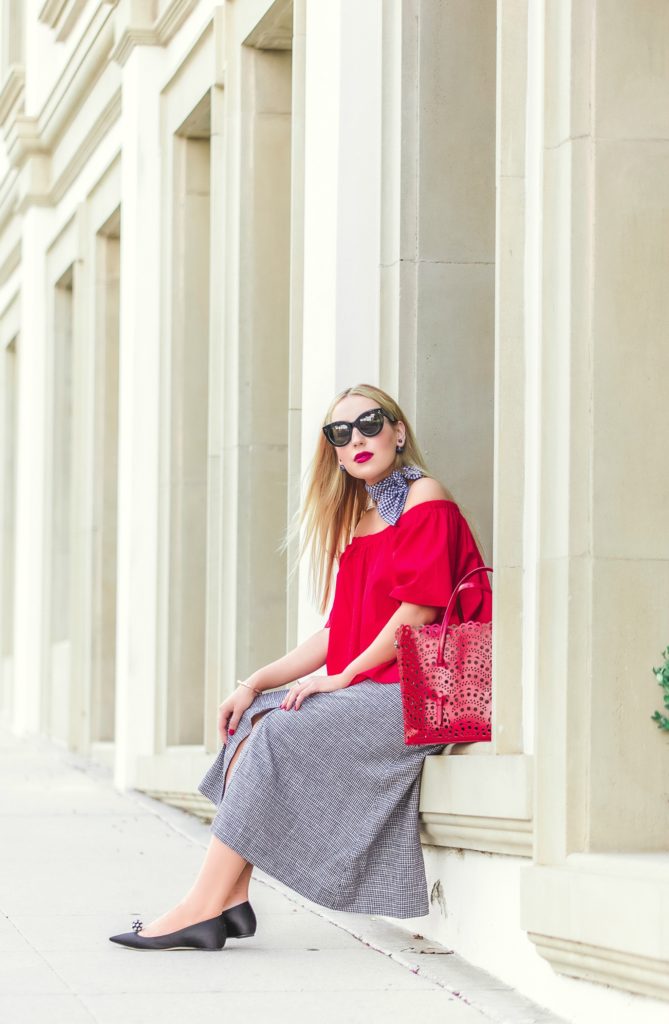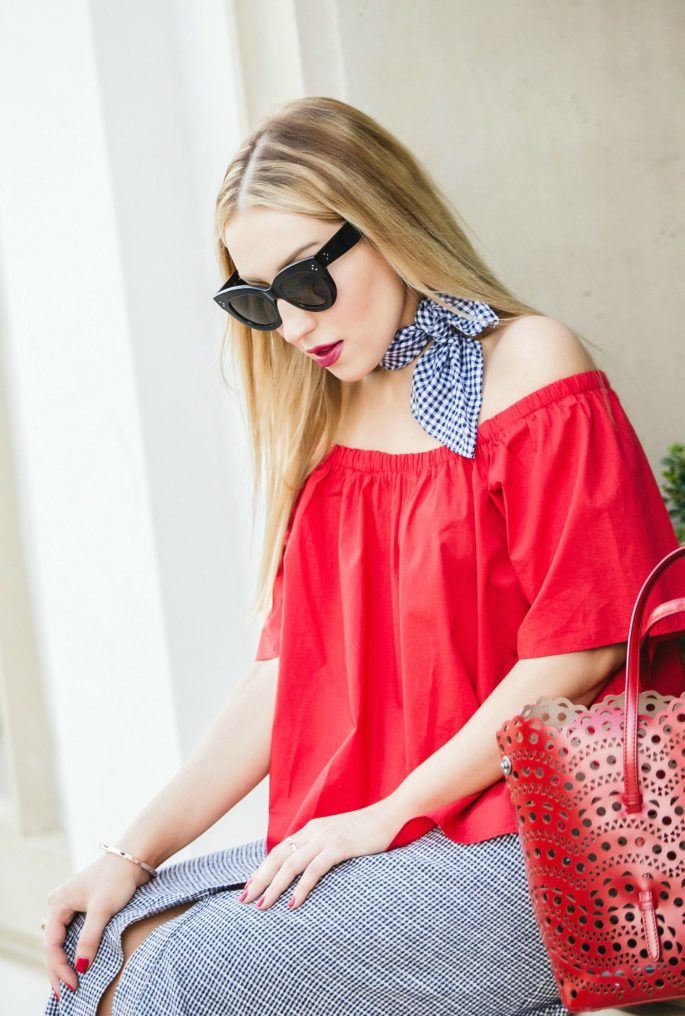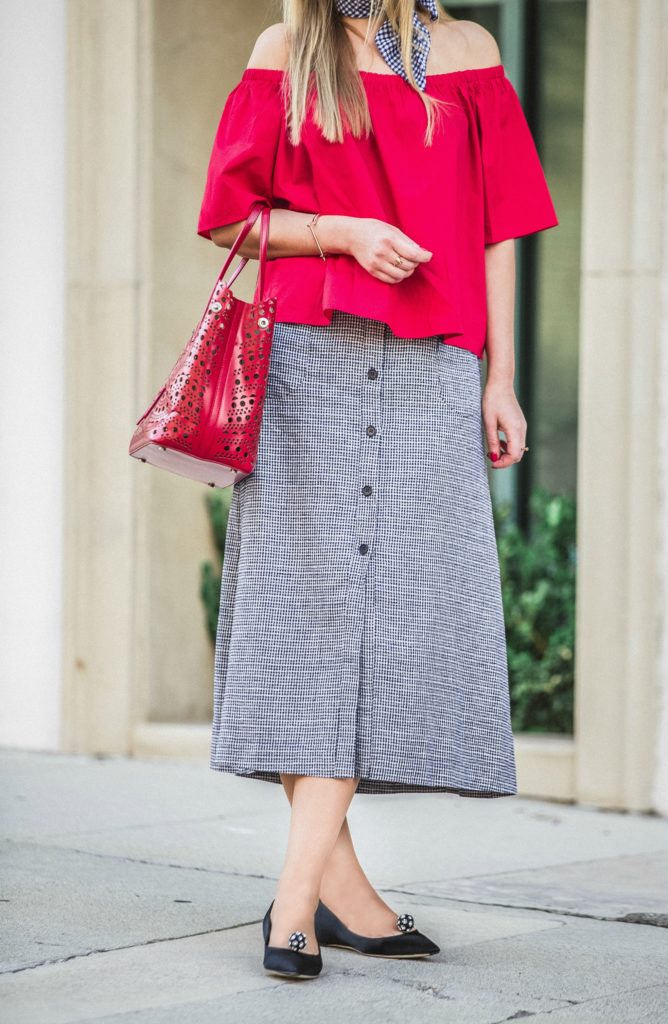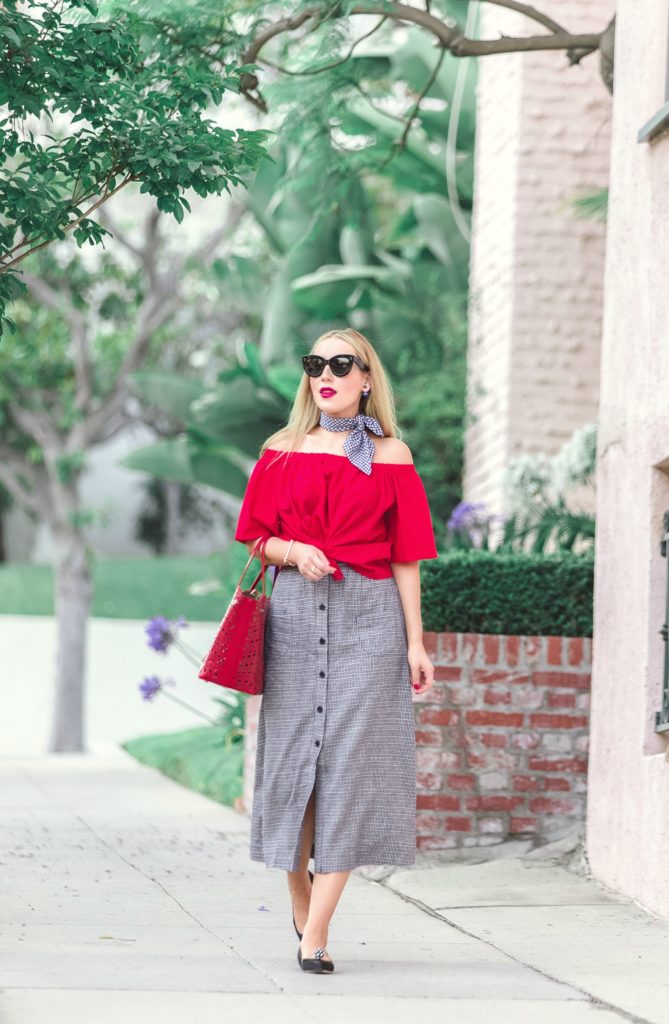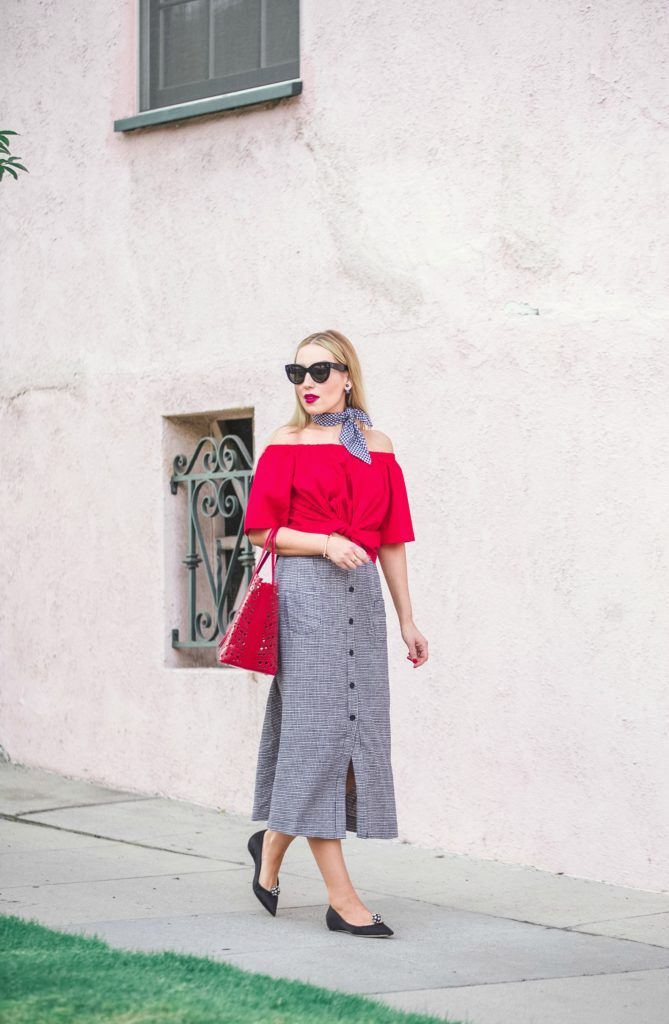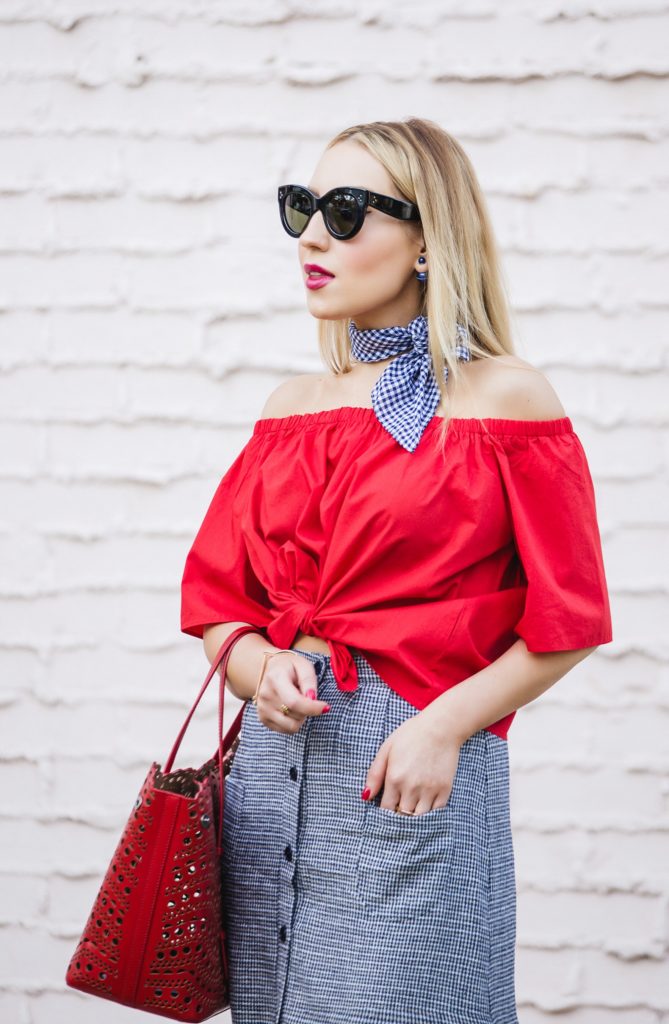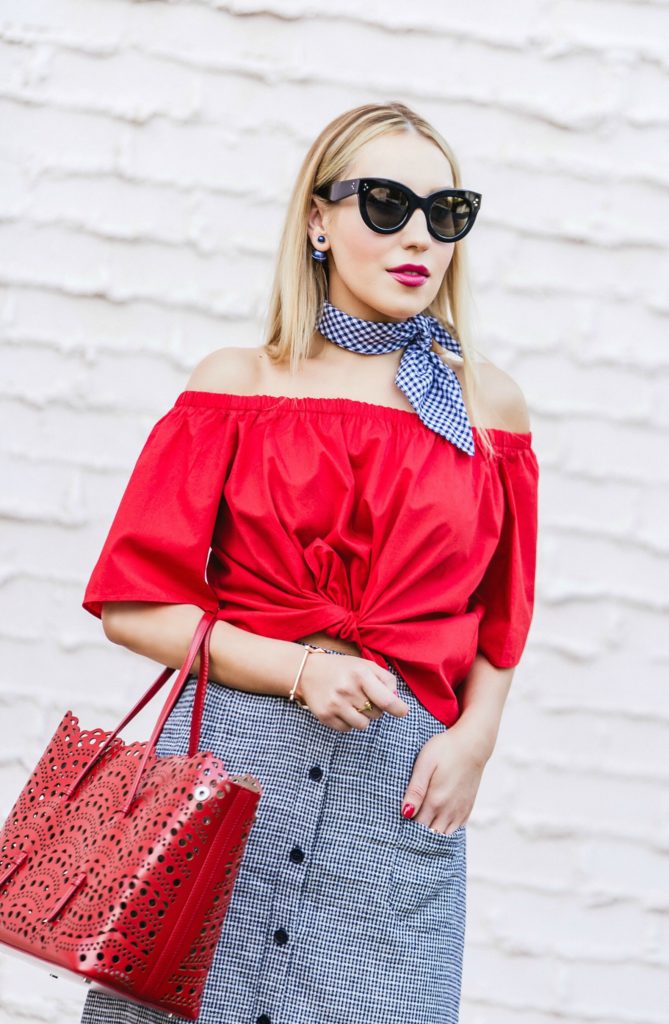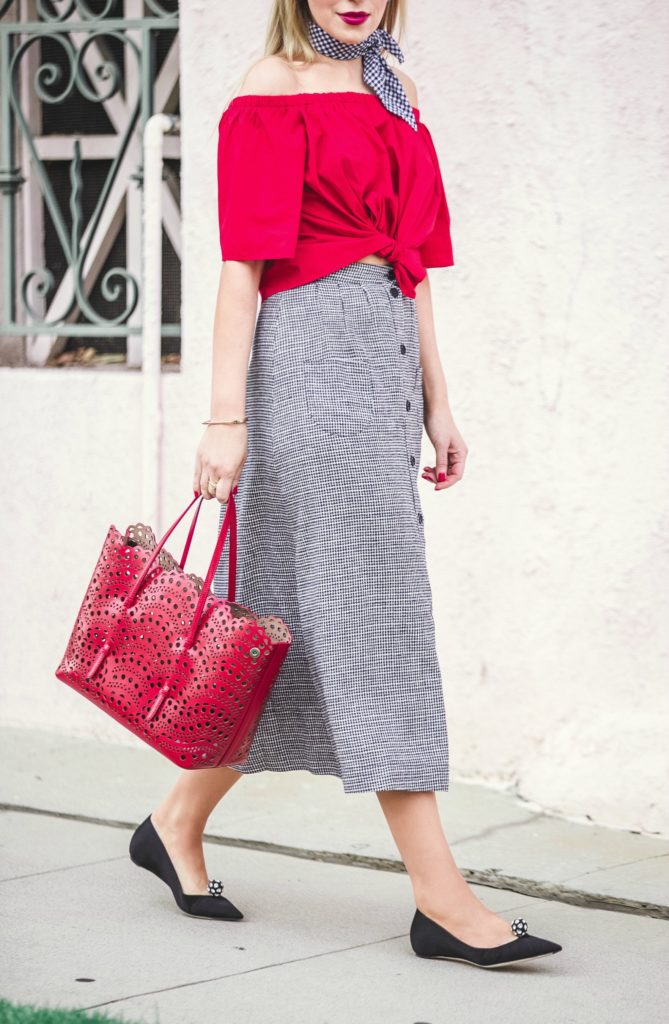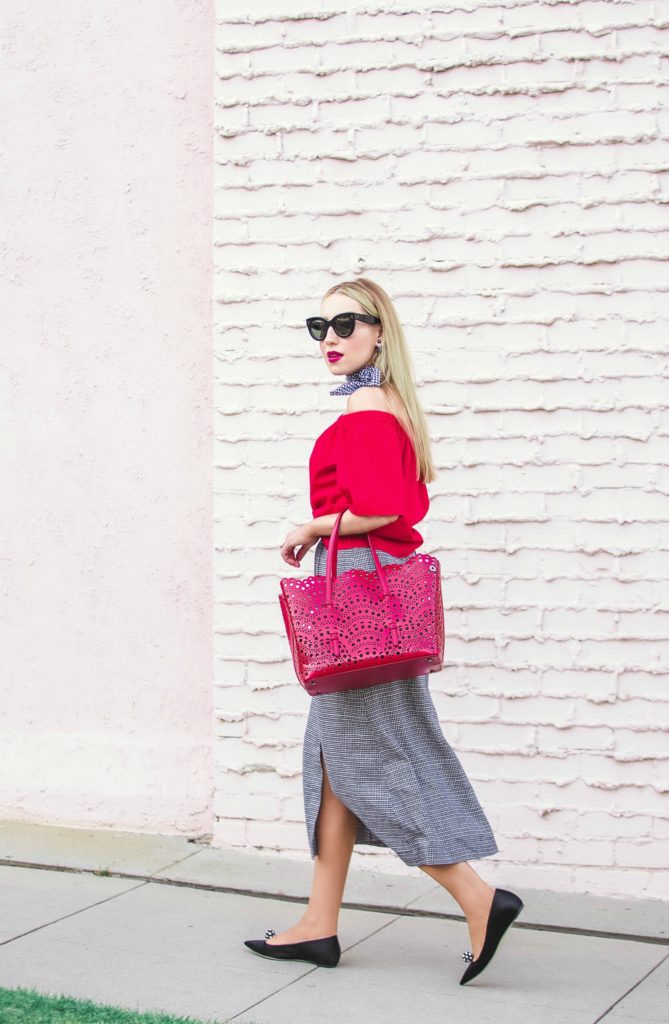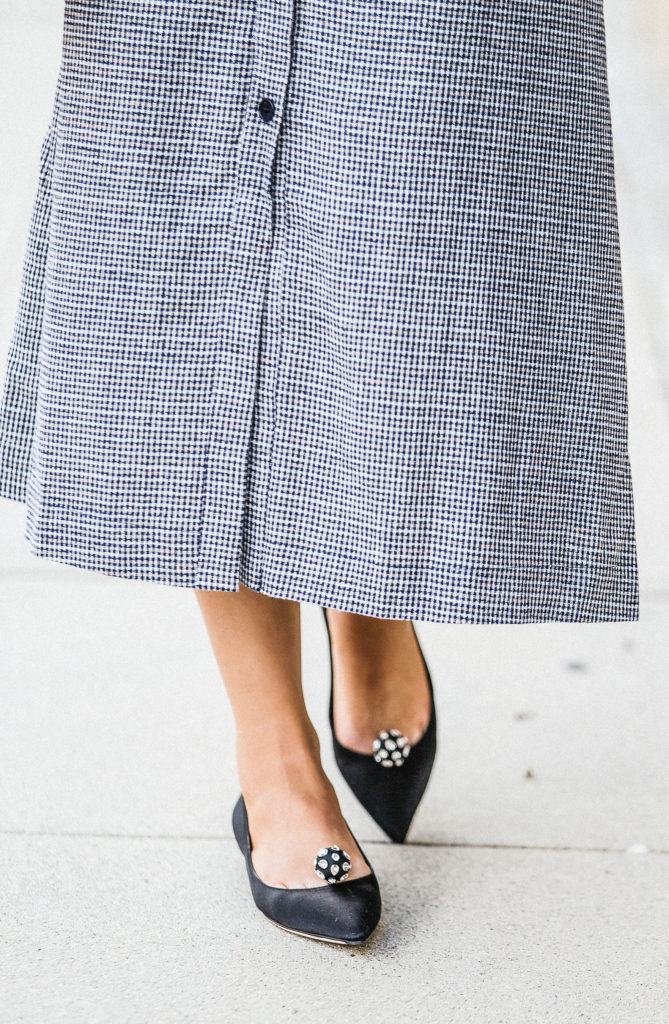 Top: H&M similar 1 | 2 | 3
Skirt: Reformation 1 | 2
Shoes: Dior similar 1 | 2 | 3
Bag: Alaia 1 | 2 | 3
Sunglasses: Celine 1 also like 2
Bracelets and Rings: Miansai
Bandana: L. Ericsson similar 1 | 2 | 3
My  absolute favorites for the summer (and still going strong) were off the shoulder tops. I might be repeating myself but that's what truly was and is a key part of my wardrobe this season, working perfectly from day to night.
Work wise you can easily get away pairing this trend in white or dark shades with a classic vest on top or a thin scarf balancing the look, depending on how conservative the environment you are working in is.
I picked up these Dior ballerinas this June for their embellishment, which reminded me of my favorite "Mise en Dior" tribal earrings, and I tend to follow the rule – if the shoe fits buy it in every color, or style in my case.  So I did – and picked up the exact same ballerinas in pump form with a perfect heel to match. It might sound excessive, but I try to stick with this rule so I don't collect shoes that I barely wear due to how uncomfortable they are. I prefer to have a proven variety that works so I can keep them in easy rotation.
Photography by Janice Reinold of Chasing Hiromi Photography