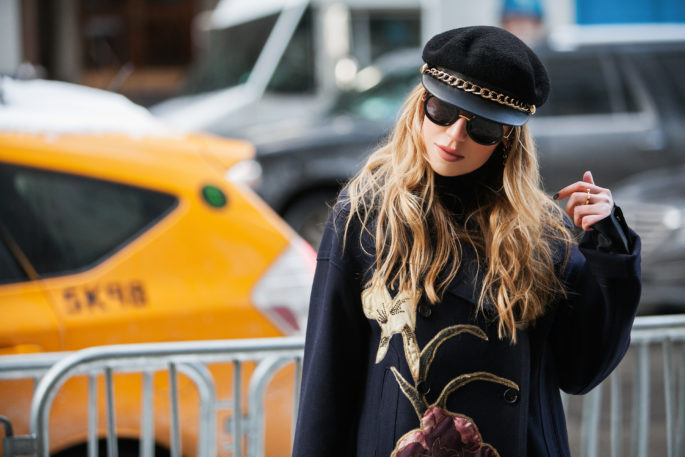 It's been almost a month since NYFW'17 and I am finally able to take you back to February in NYC to share with you many of my looks worn to the week's shows, events and social outings.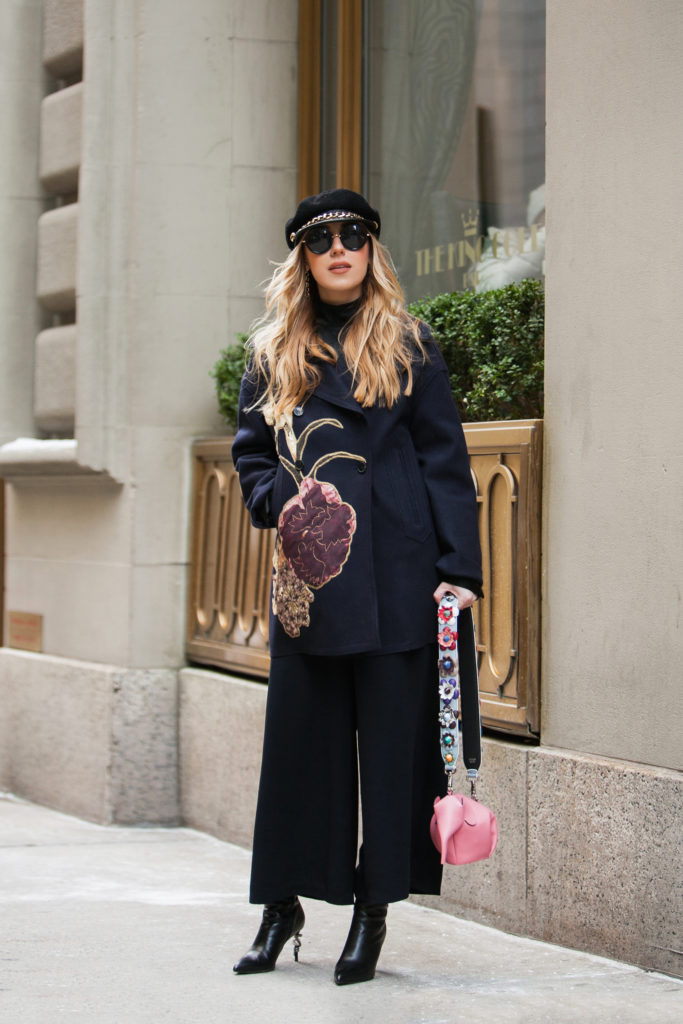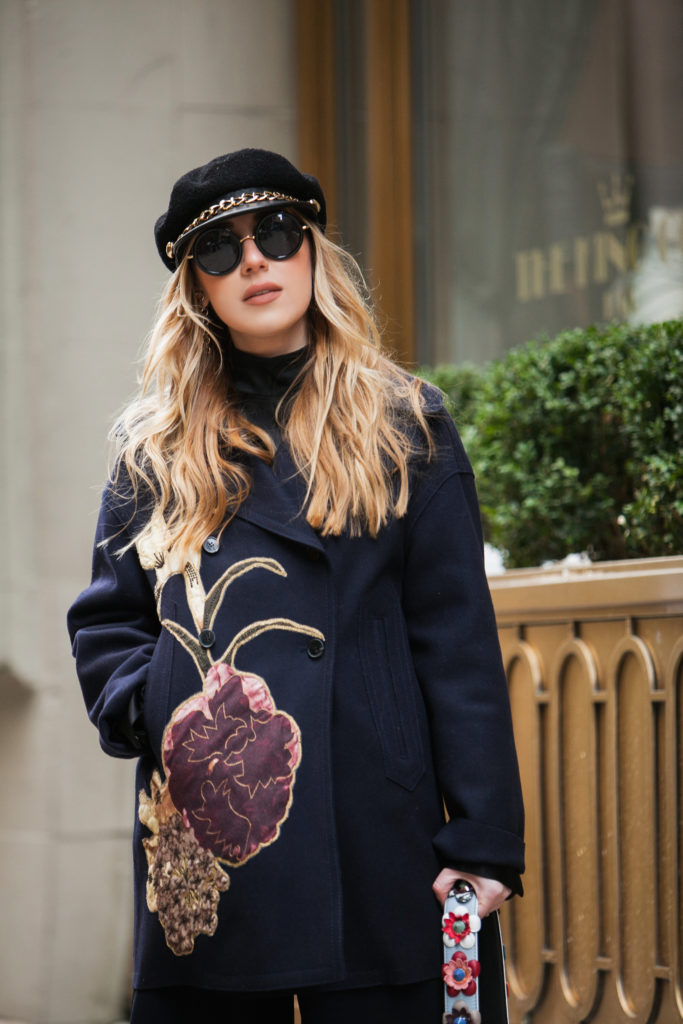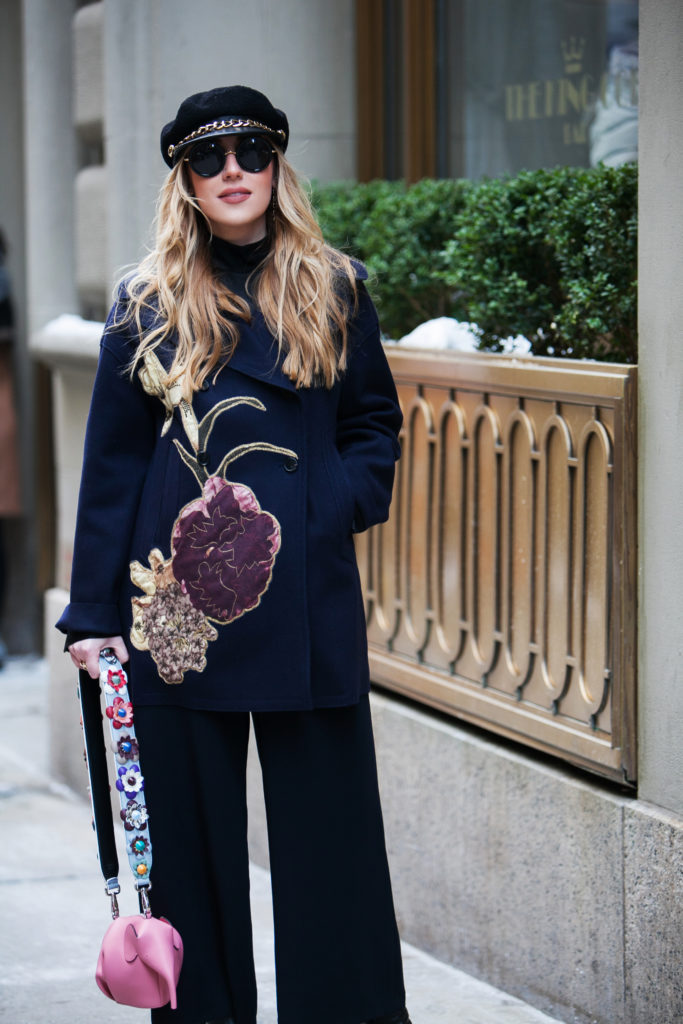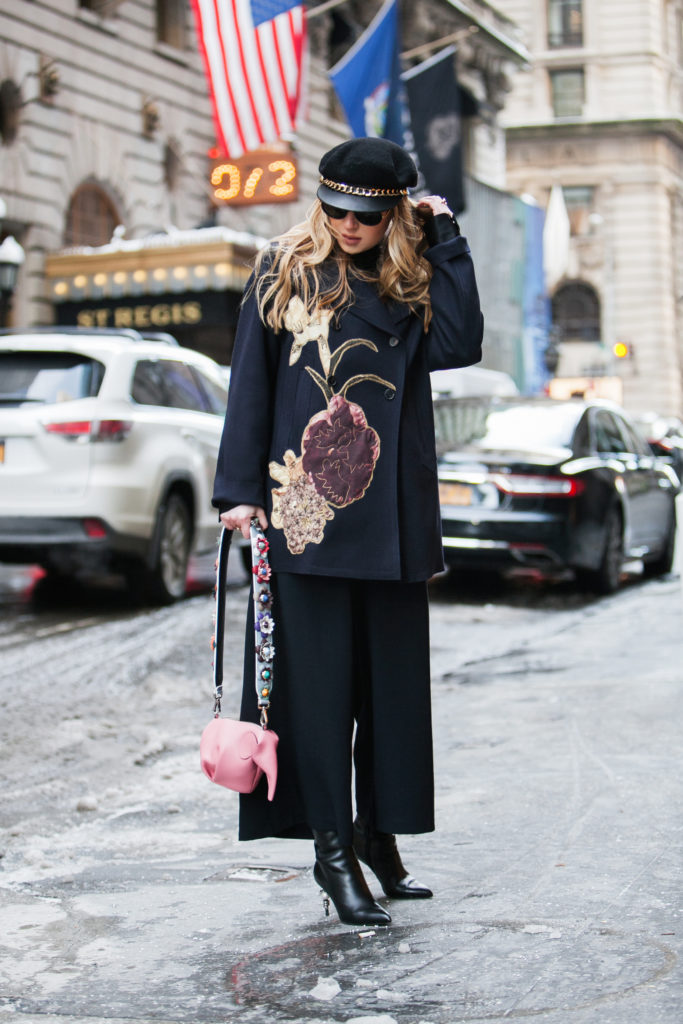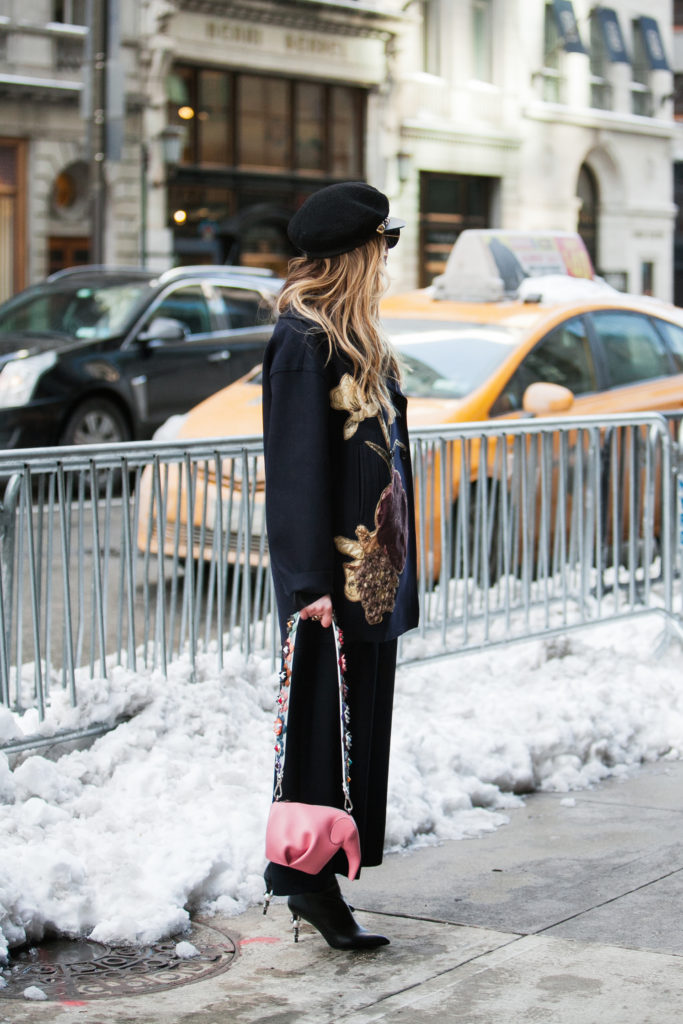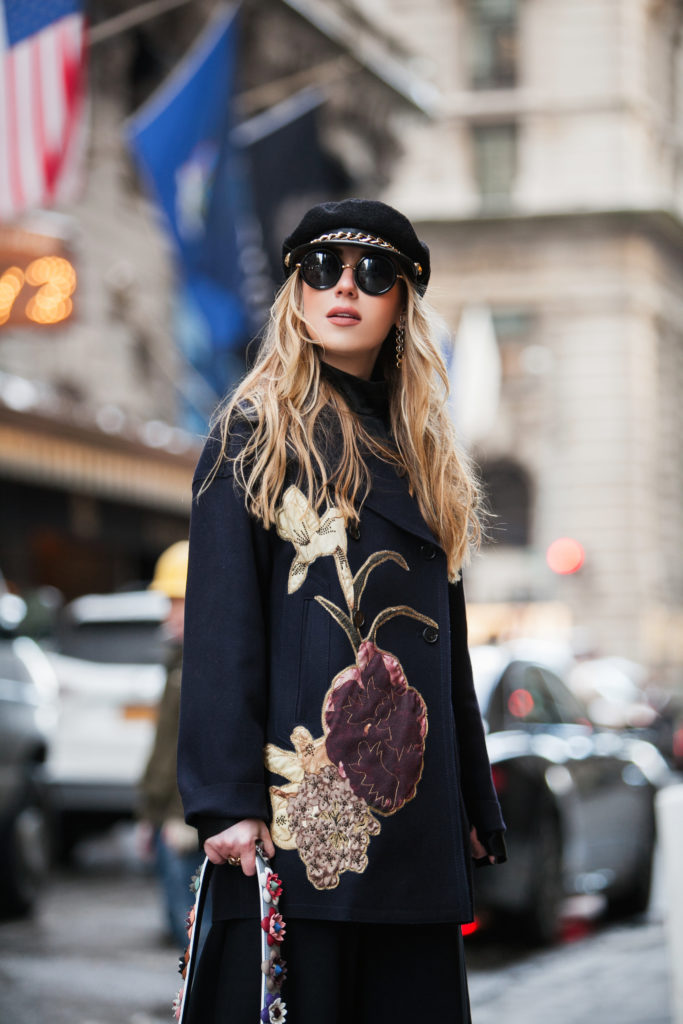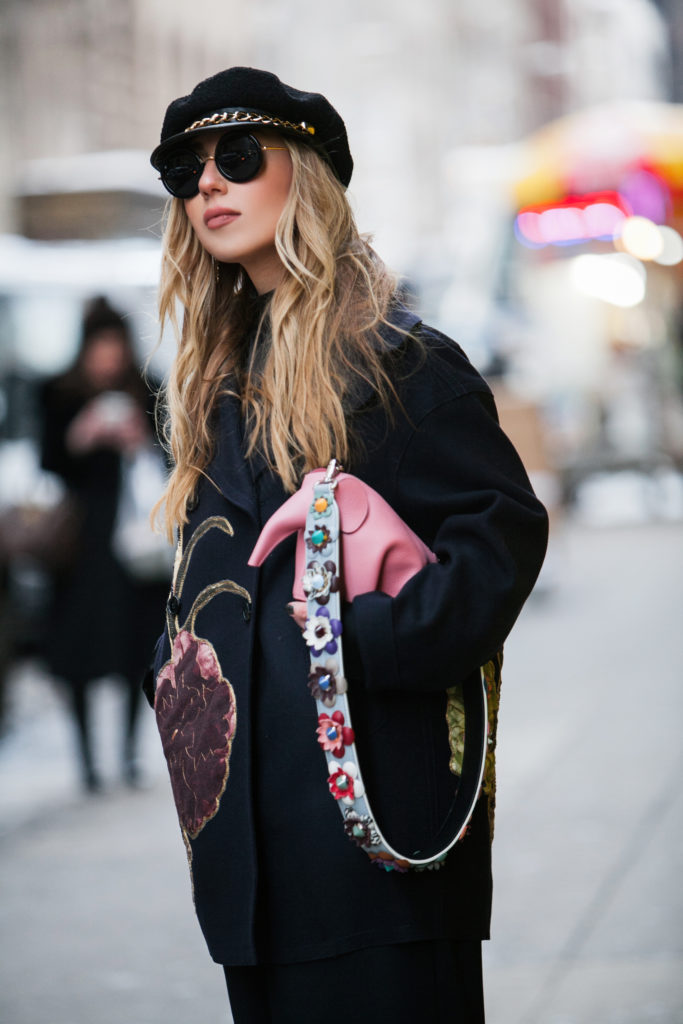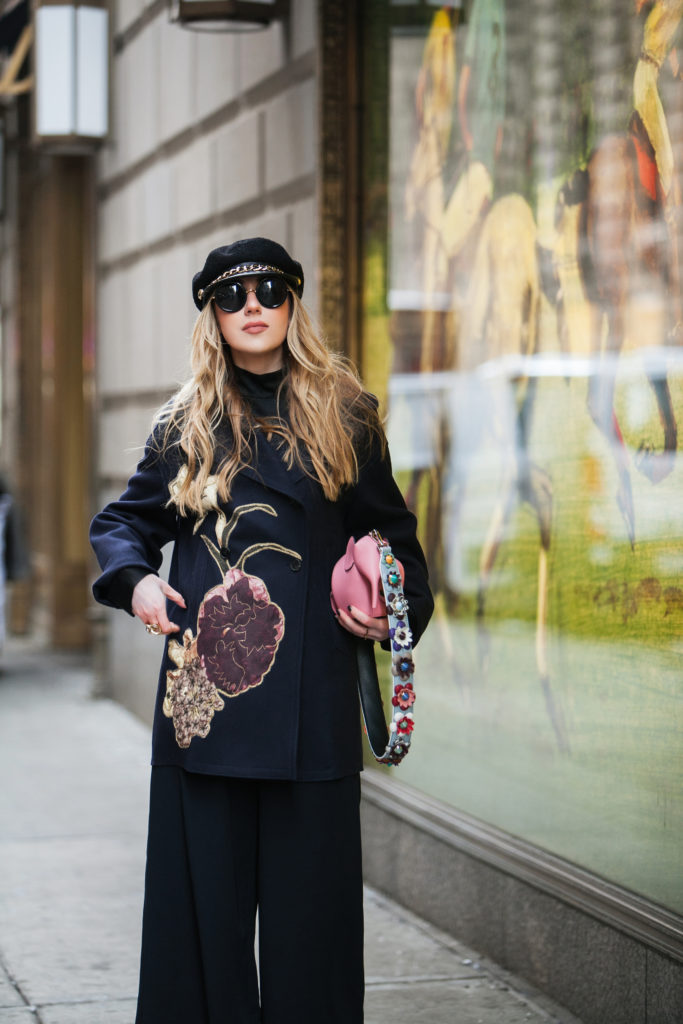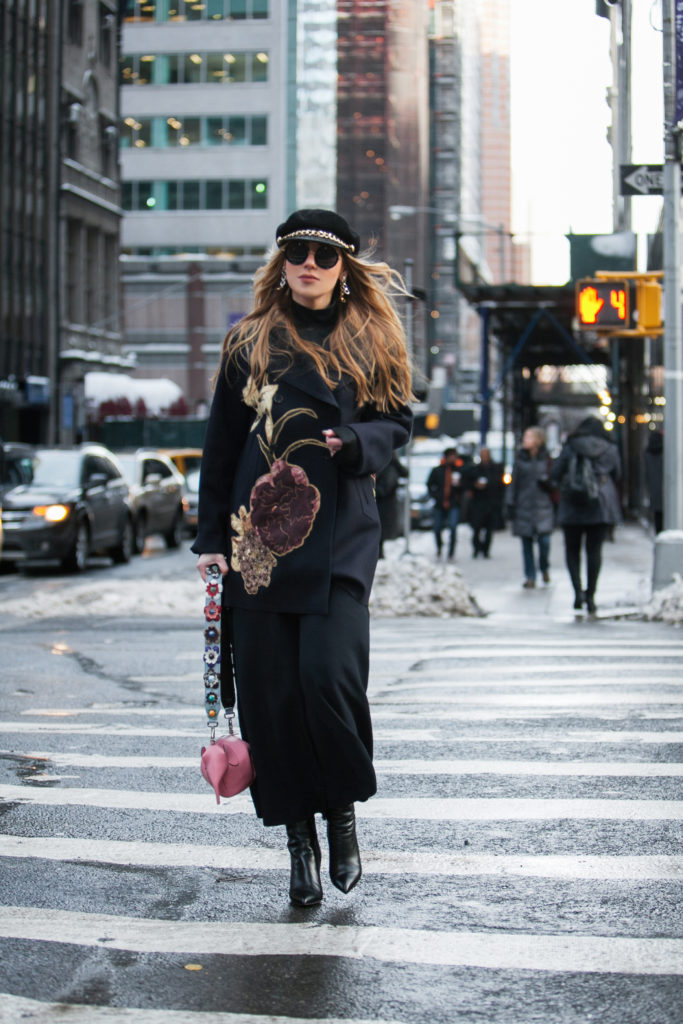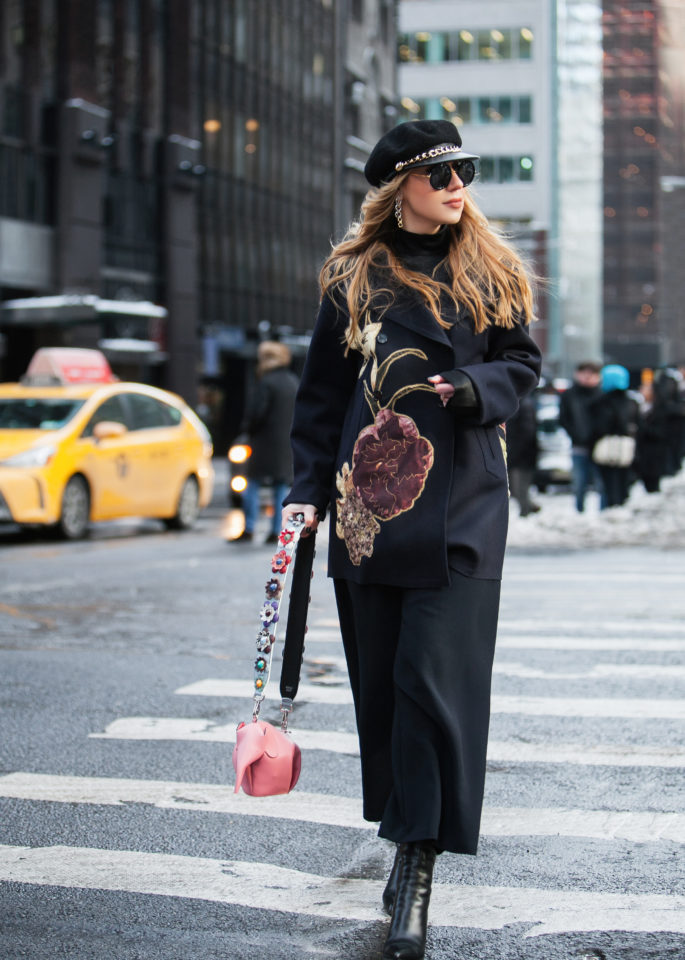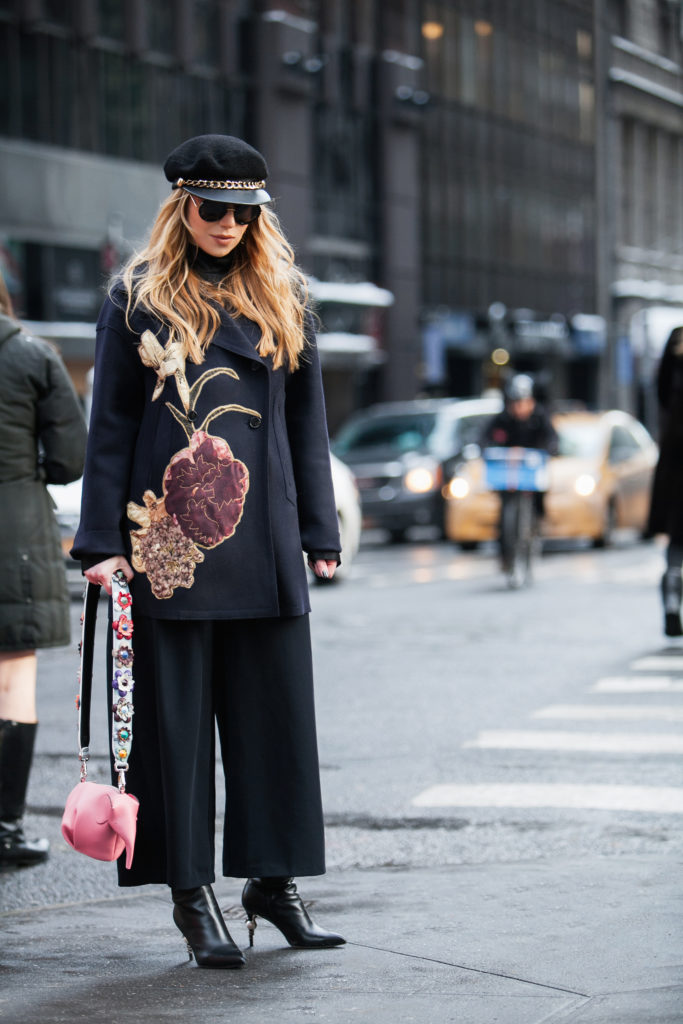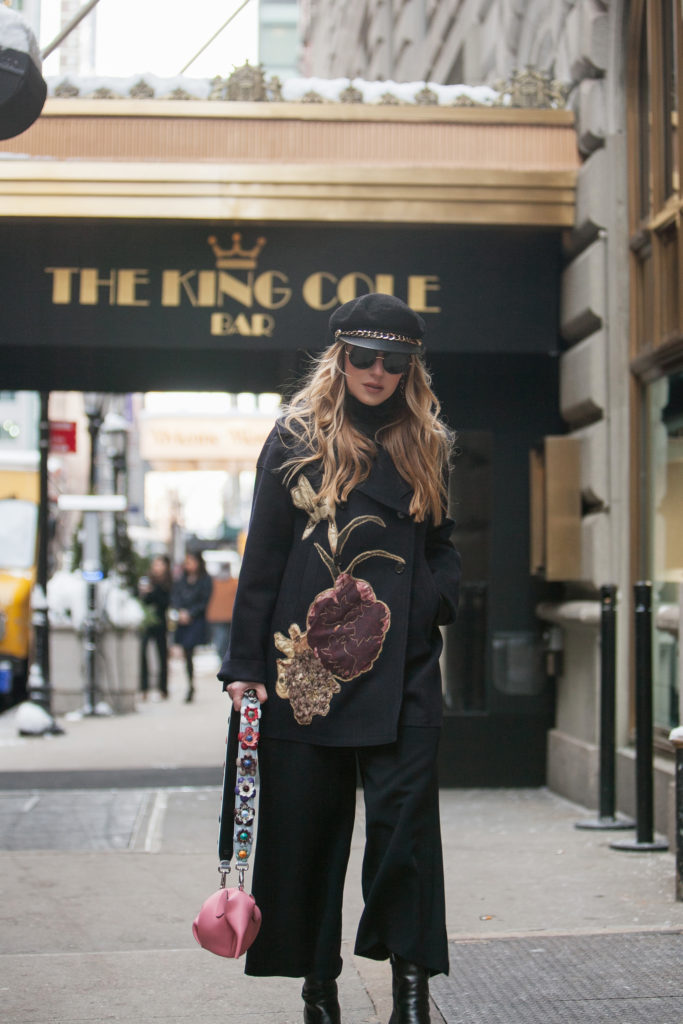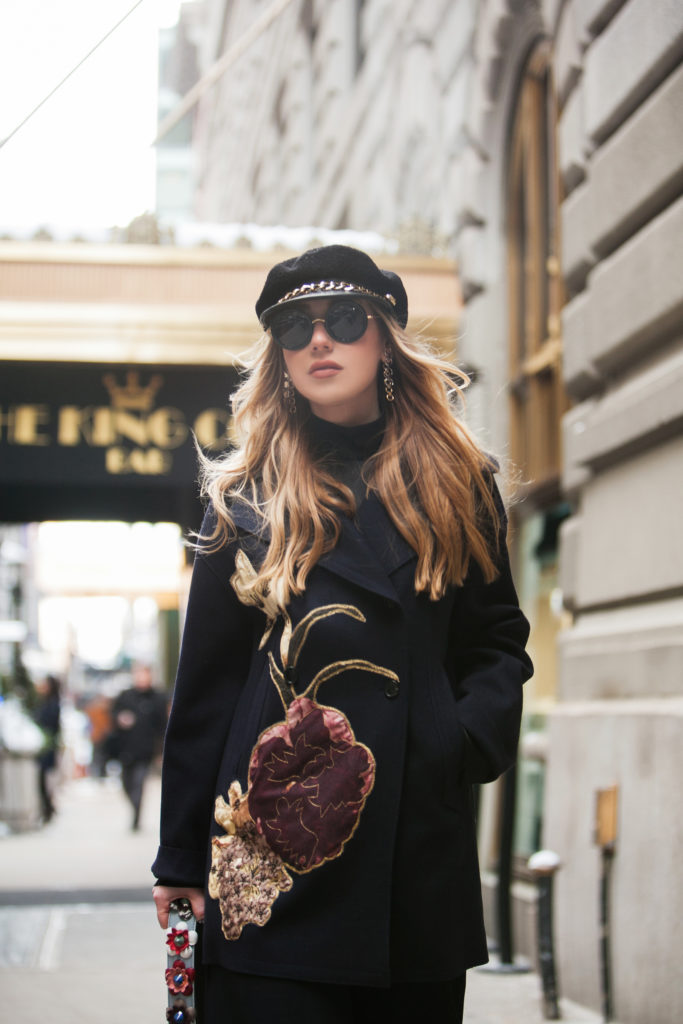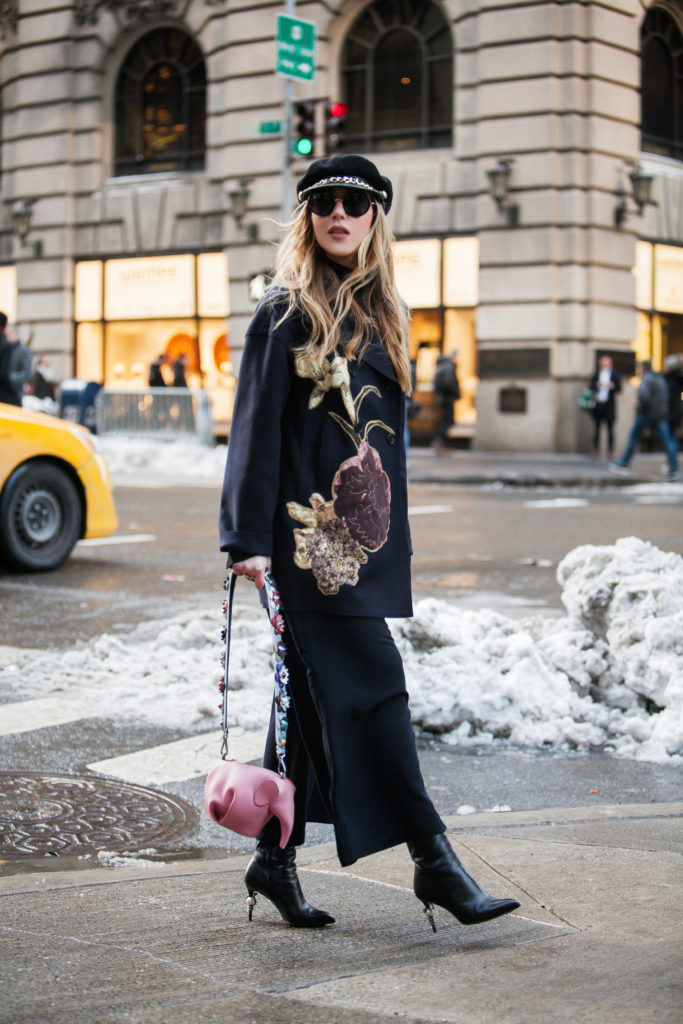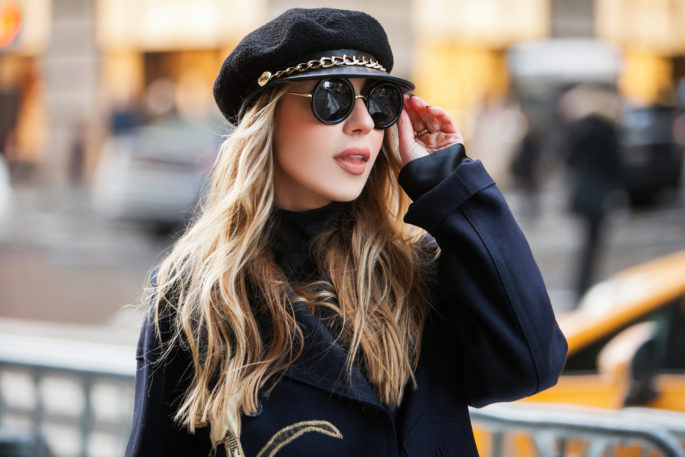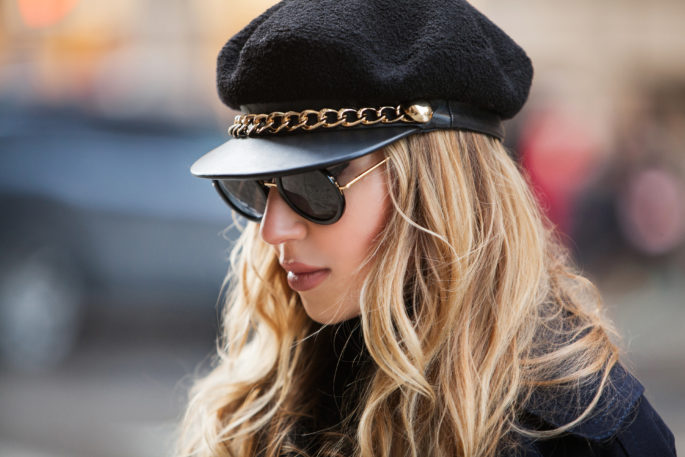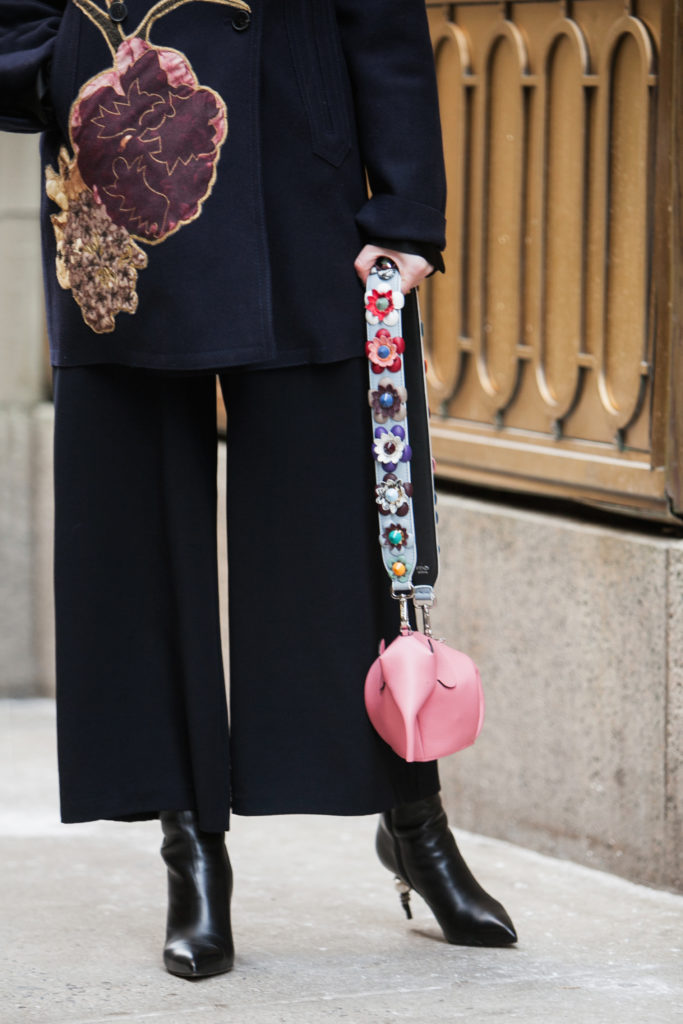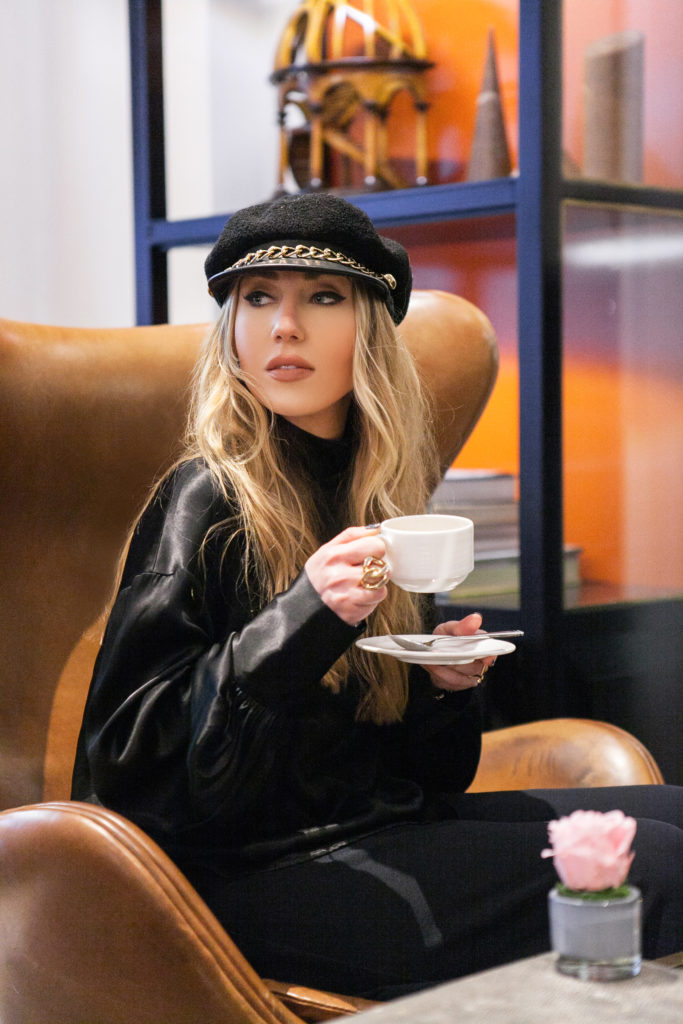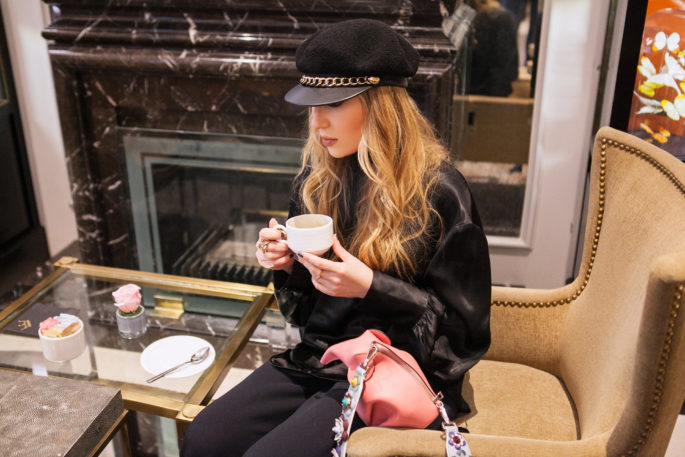 Blouse: H&M 1 | 2
Pants: H&M 1 | 2
Coat: Valentino 1 also like these floral options 2 | 3 | 4
Bag: Loewe 1 | 2 | 3 | 4 | 5
Strap:Fendi 1 |  2 | 3 | 4
Hat: Eugenia Kim 1 | 2 
Boots: Chanel
Sunglasses: The Row
Ring and Earrings: Dior
Lips: MAC in Burnt Spice
The featured look today comes the day after NYC had a blizzard, and the temperatures were pretty brutal for this Angeleno, so I didn't skip the chance to grab something warm and caffeinated amidst my daily activities.
As for the look, I opted to add some cheerful notes in the somber, frosty weather conditions, incorporating this Valentino coat with embroidered flower details along with a "happy" Fendi strap on my beloved "elephant" bag by Loewe to lighten the otherwise dominant black color scheme.
Is it finally starting to look like spring where you are? Or are your winter coats sticking around for a bit longer?  I am definitely ready for spring, blooming flowers and new styles and trends which come with fun transitional dressing to say the least.
Photography by Mila Zvereva