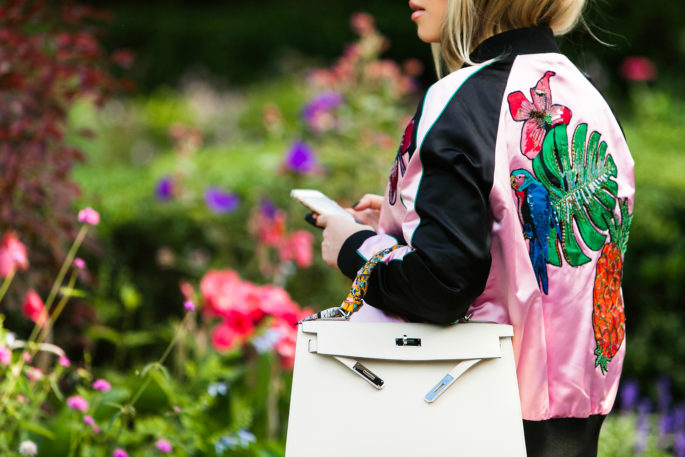 Believe it or not bomber jackets are quite a novelty for me. Boxy cuts never seem to catch my attention when it comes to my personal style.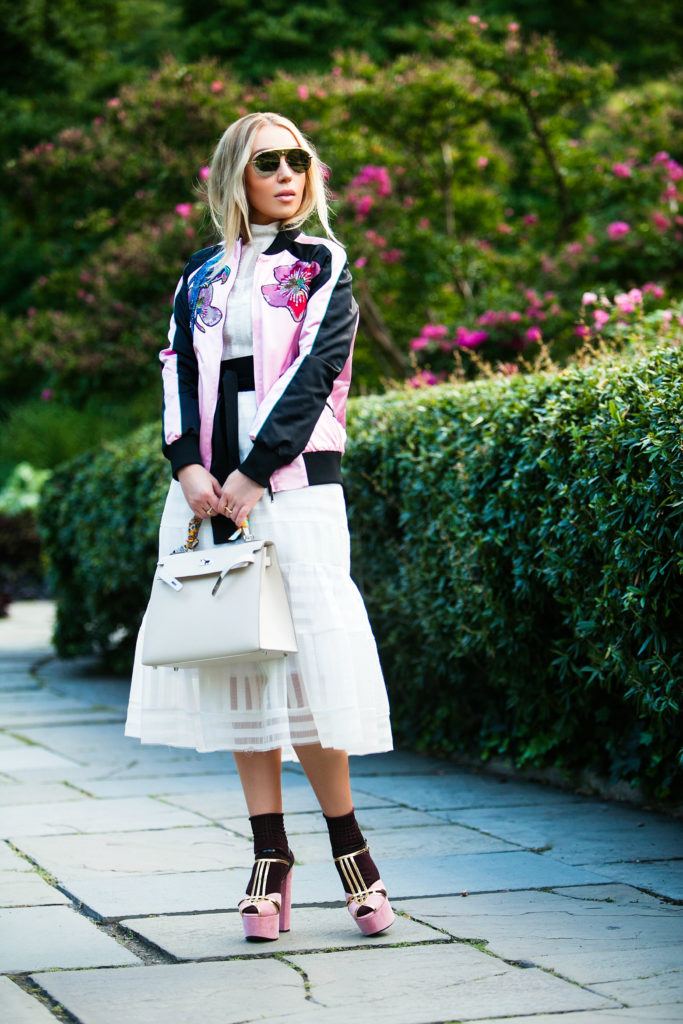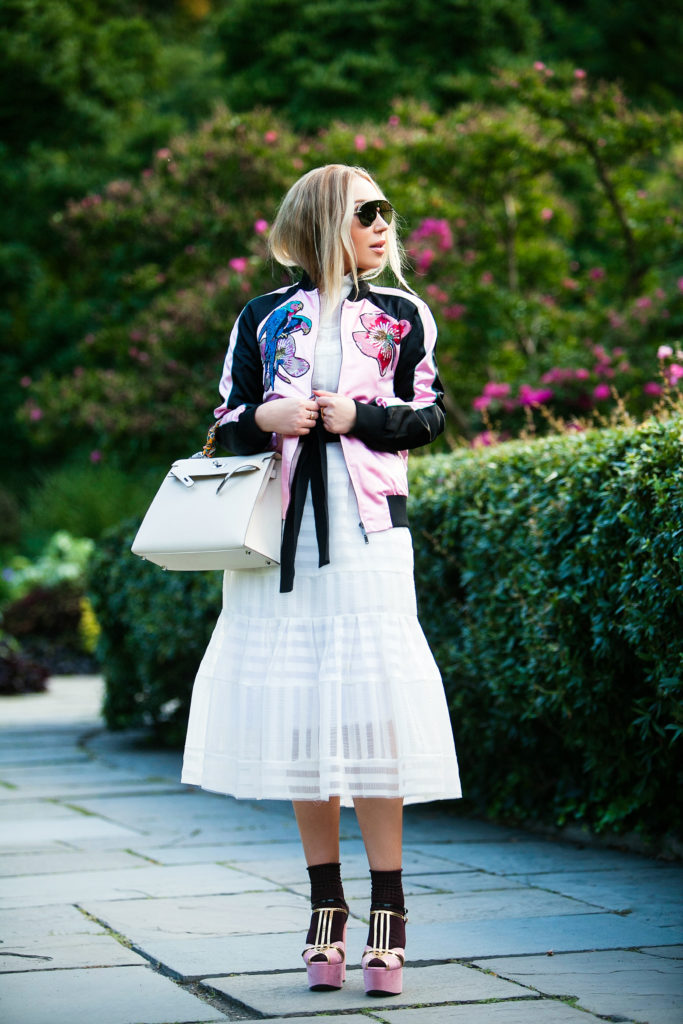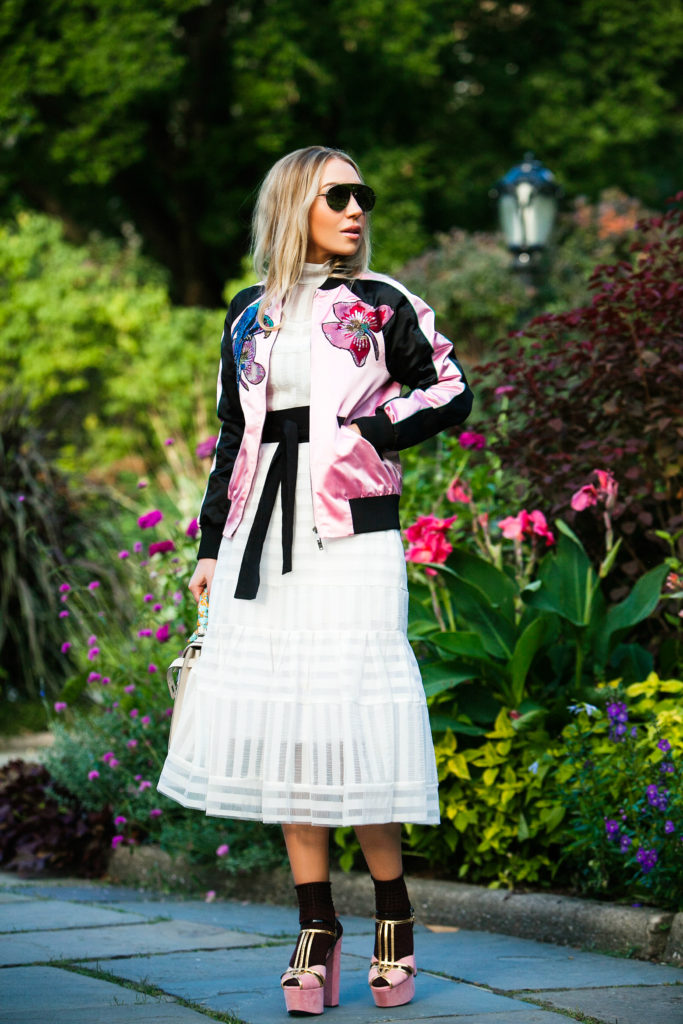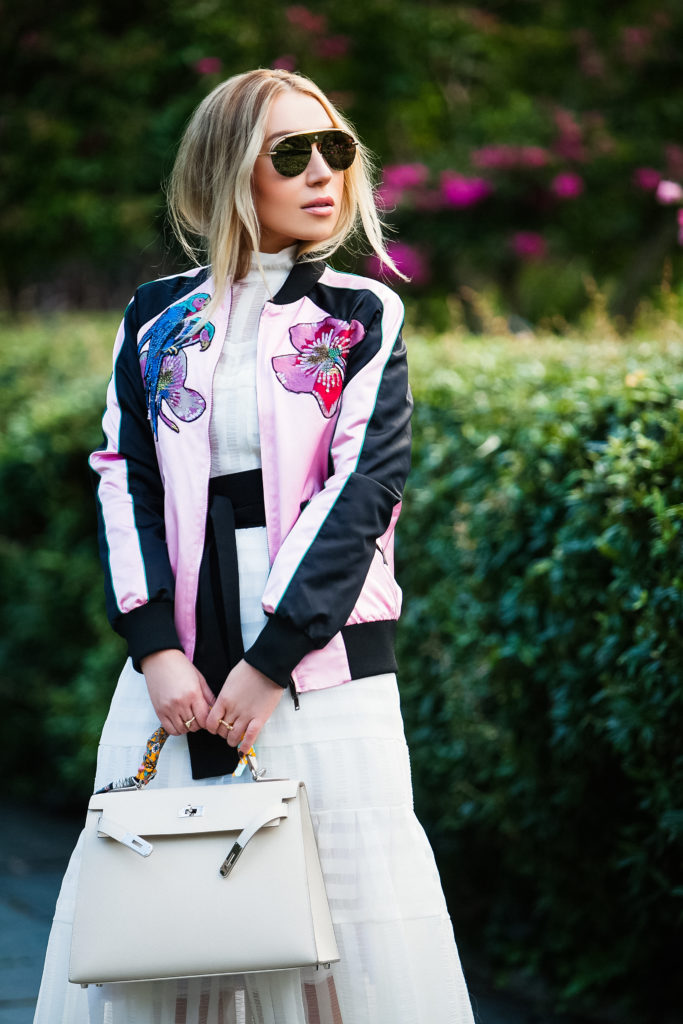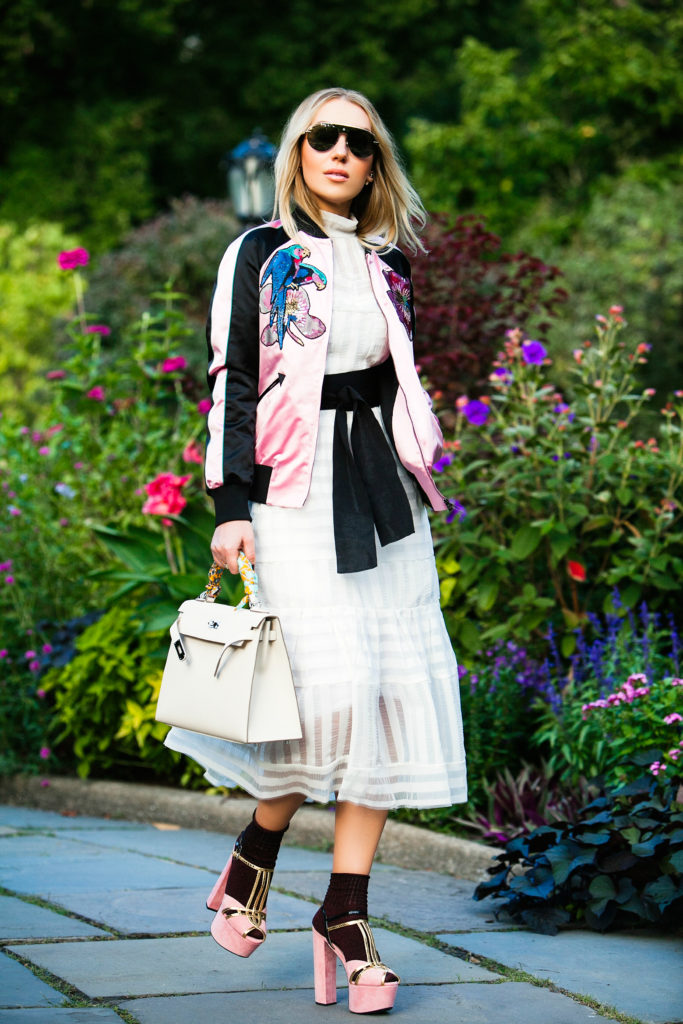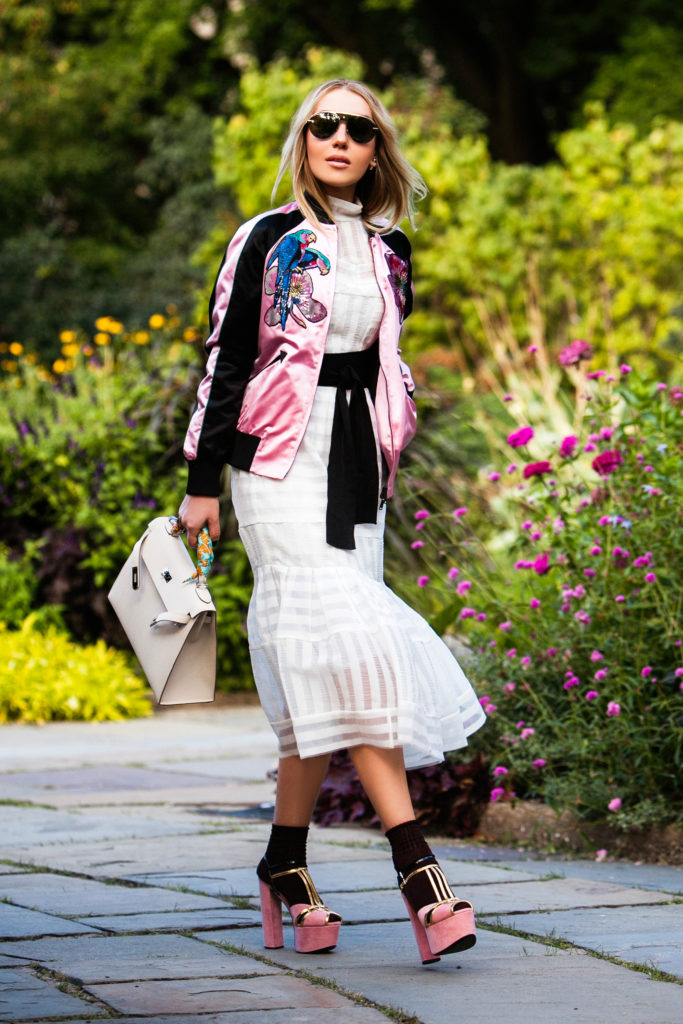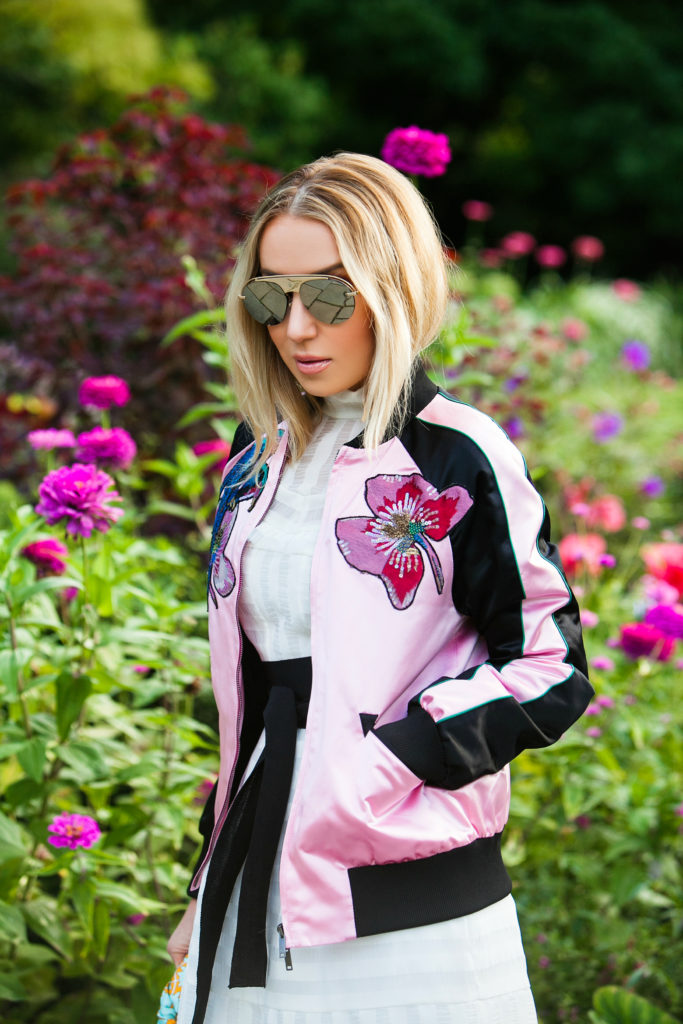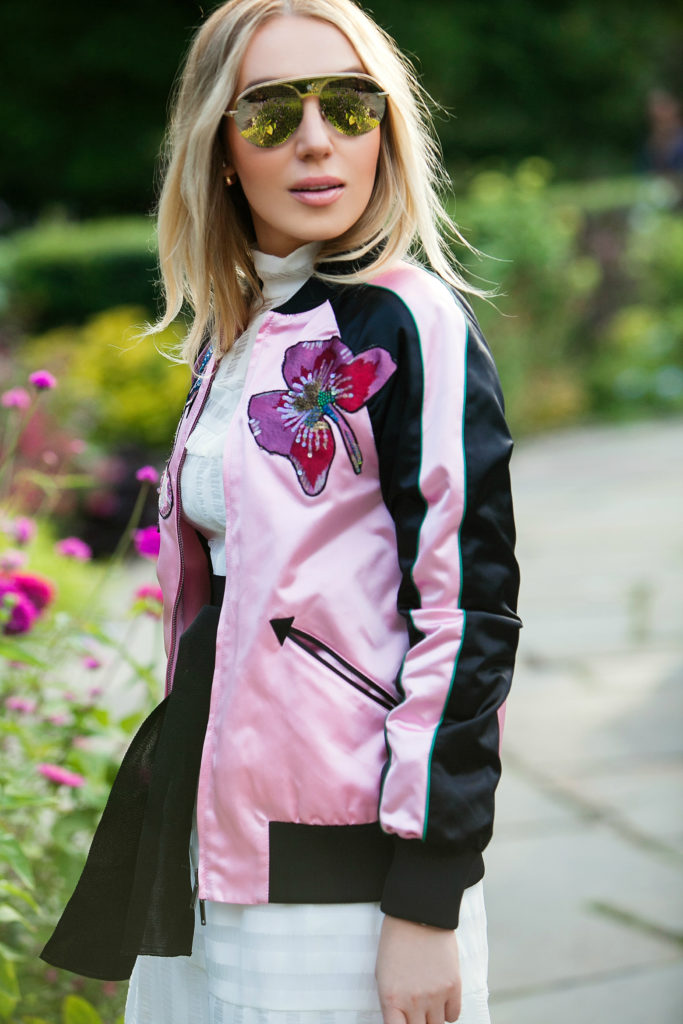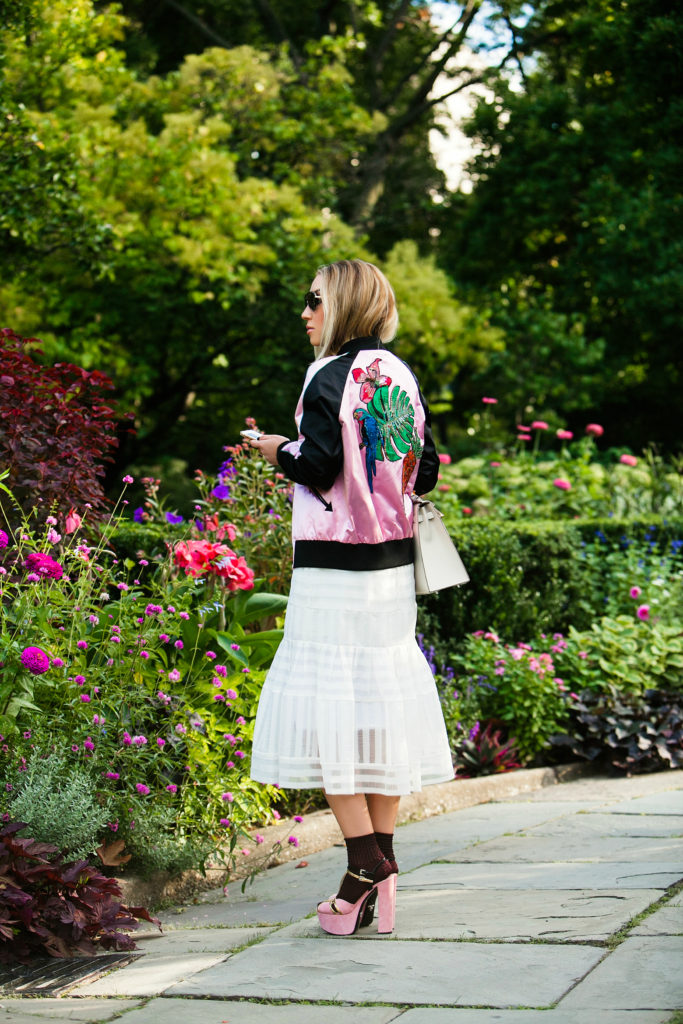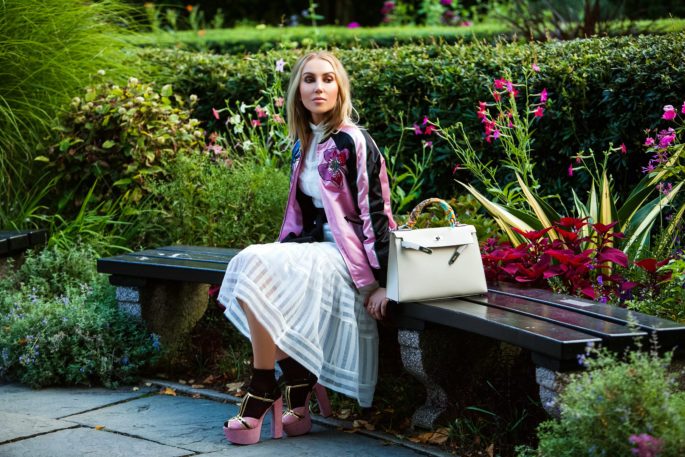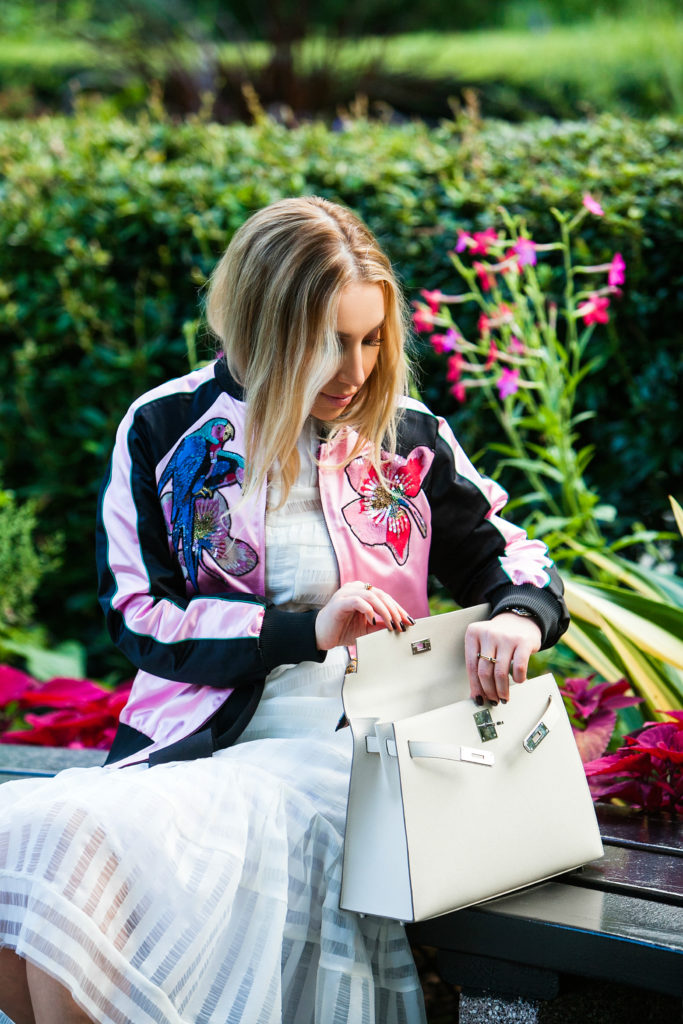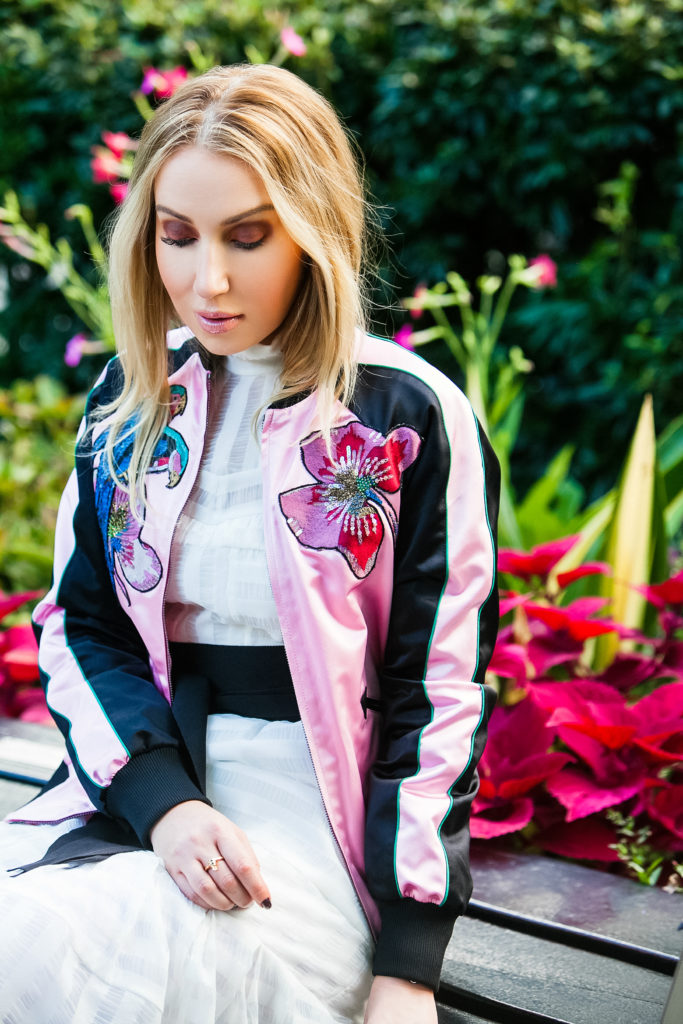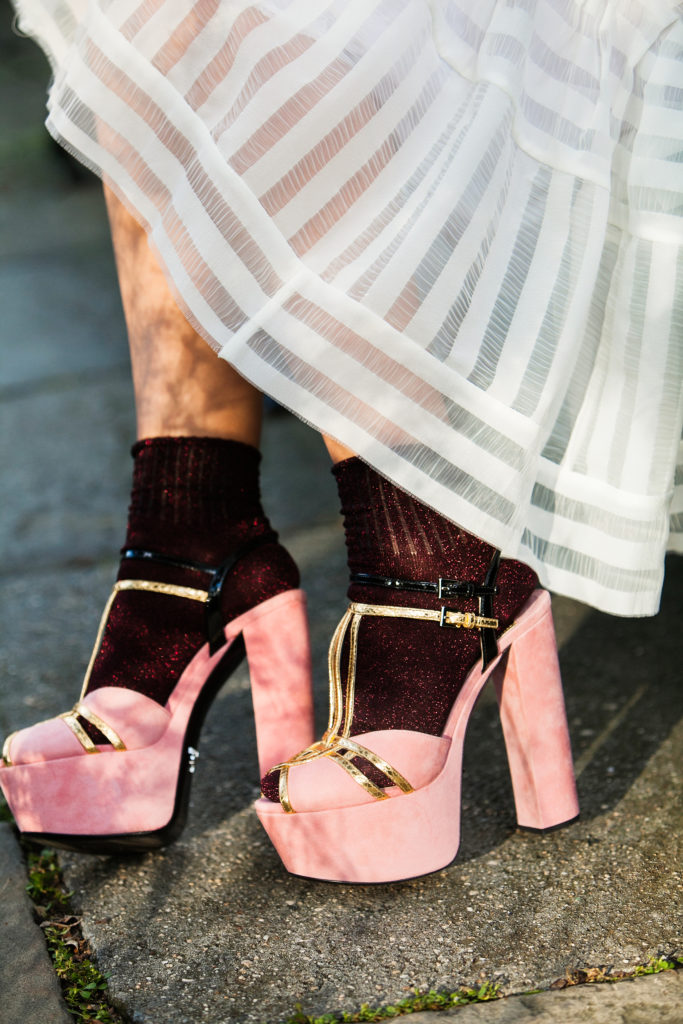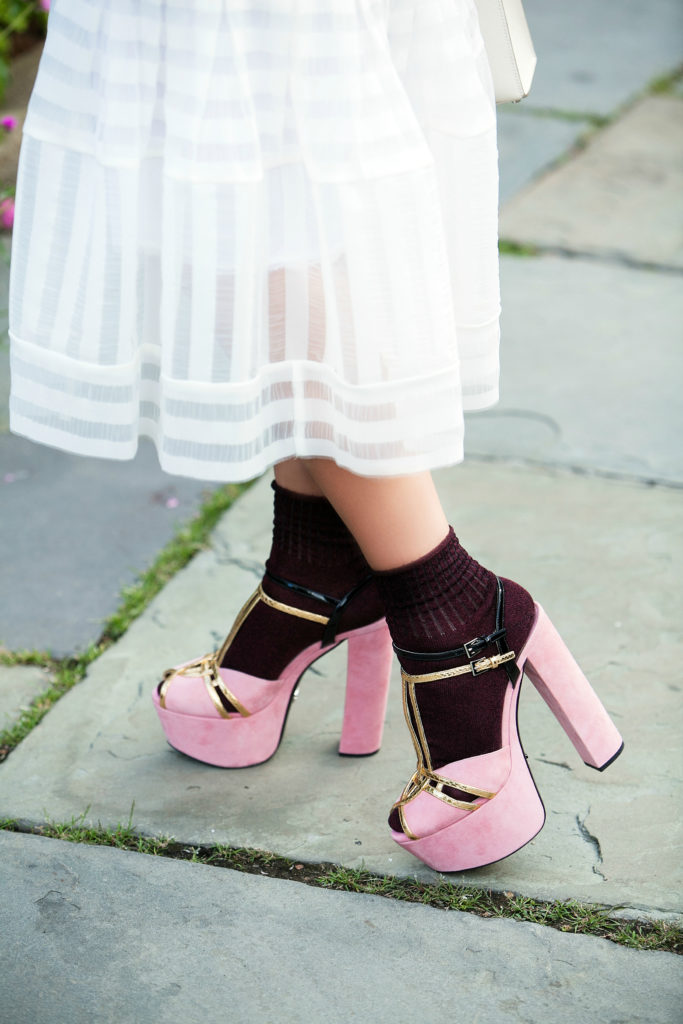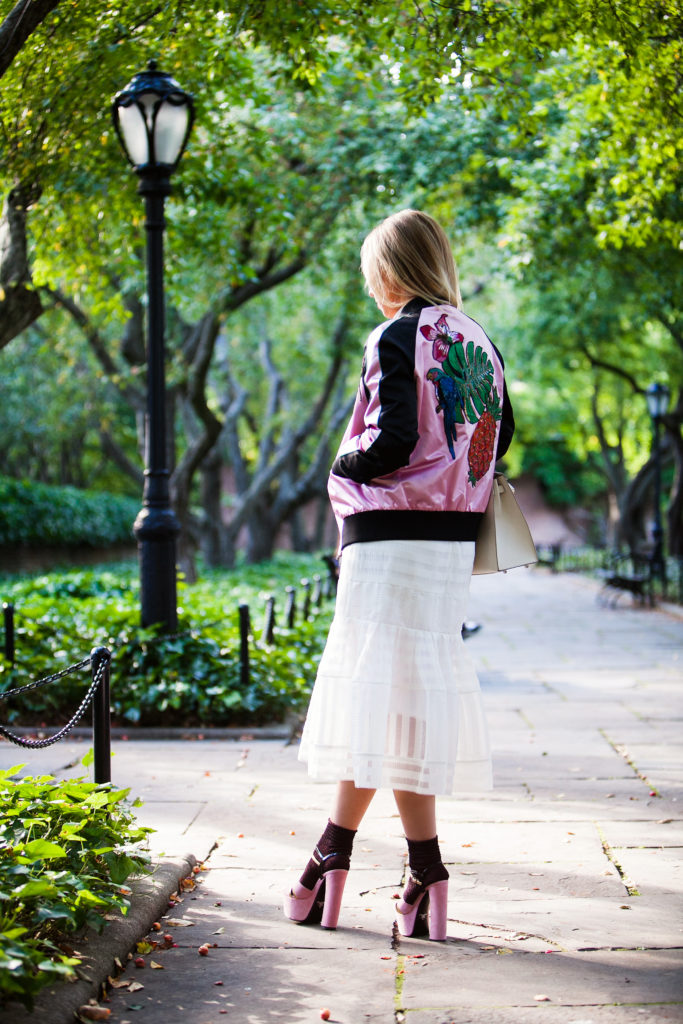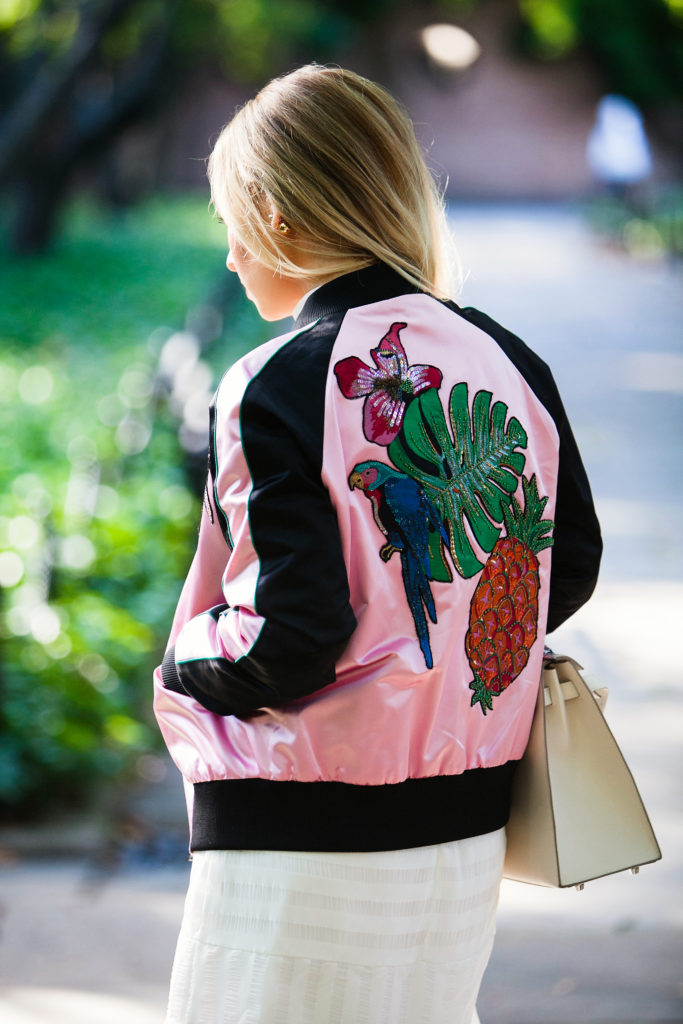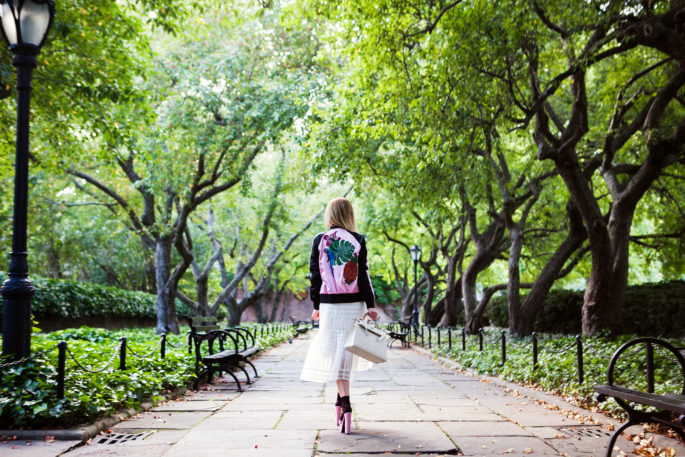 Jacket: Valentino 1 | 2 
Dress: Erdem similar 1 | 2 | 3
Shoes: Prada current season picks 1 | 2 | 3
Sunglasses: Dior 1 | 2 | 3
Bag and twilly: Hermes
Socks: Calzedonia
In general they just don't quite fit me with their sportier, athletic design being something that I don't really go for with my looks.
However, I do love absolutely anything with a tropical print. It just brings this happy nostalgia from beautiful places I've visited and their accompanying colorful memories. 
So, I just had to make an exception for this vivid, work-of-art Valentino jacket and convince myself to give this bomber style a try. I simply had to let these tropical birds, flowers and fruit live happily ever after in my closet. 
The current variety of colorful bomber jackets at different price points makes it so much fun to try the style even if you are not quite a " Sporty Spice".  What do you say on bomber jackets? Are they a "yay" or still a "nay" for you?
SaveSave
SaveSave
SaveSave
SaveSaveSaveSave
SaveSave
SaveSave