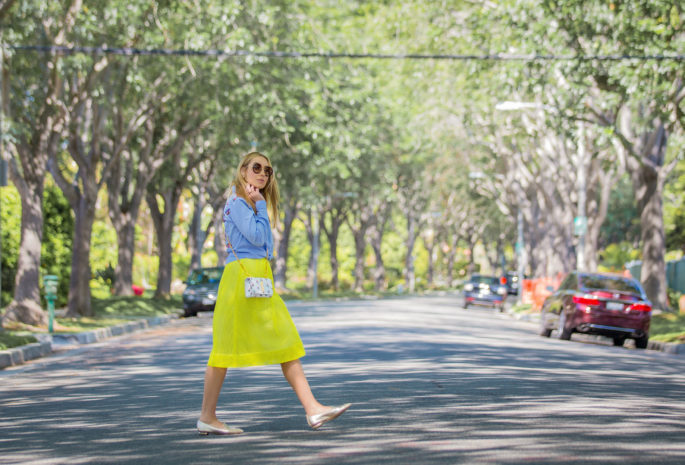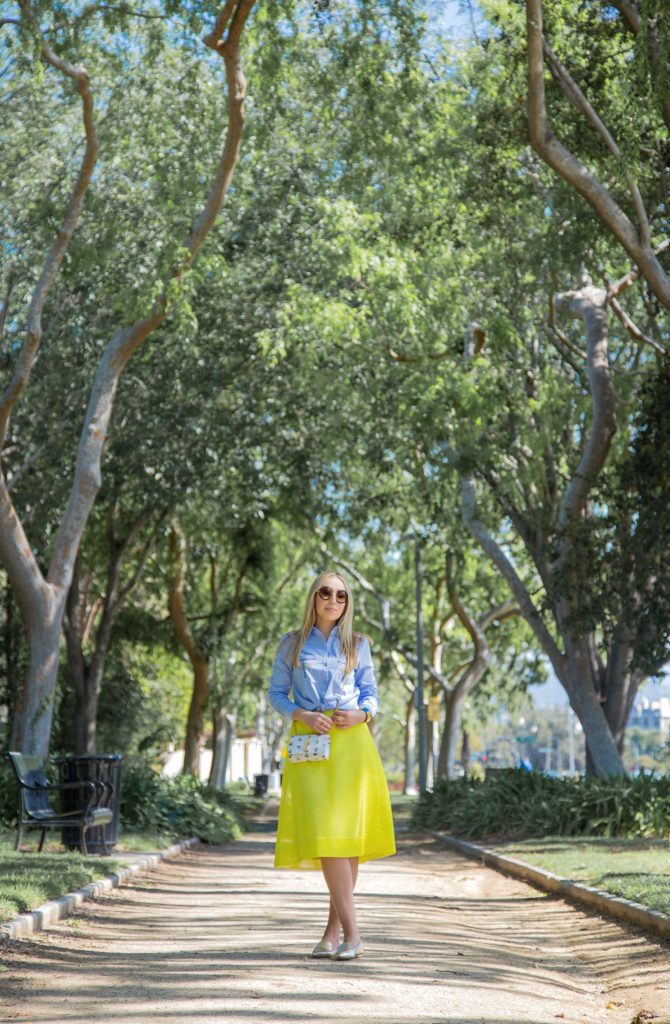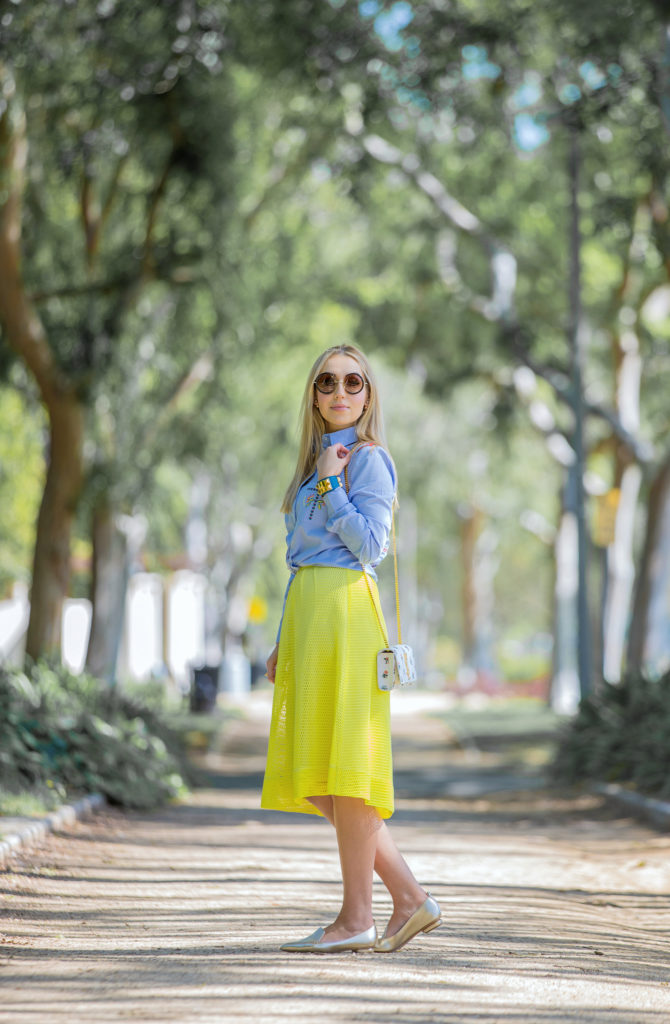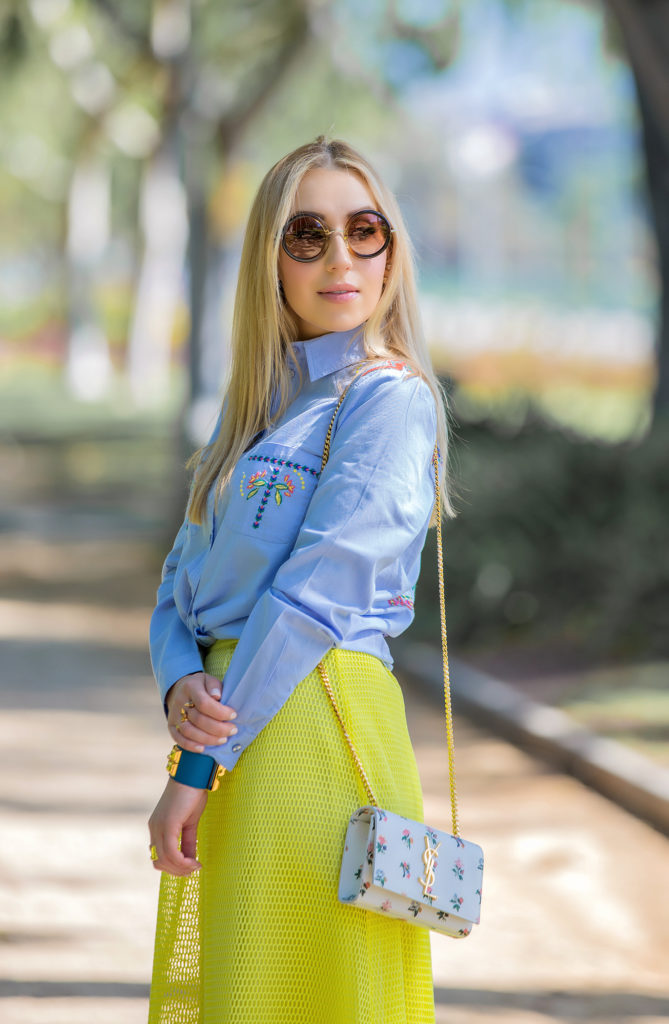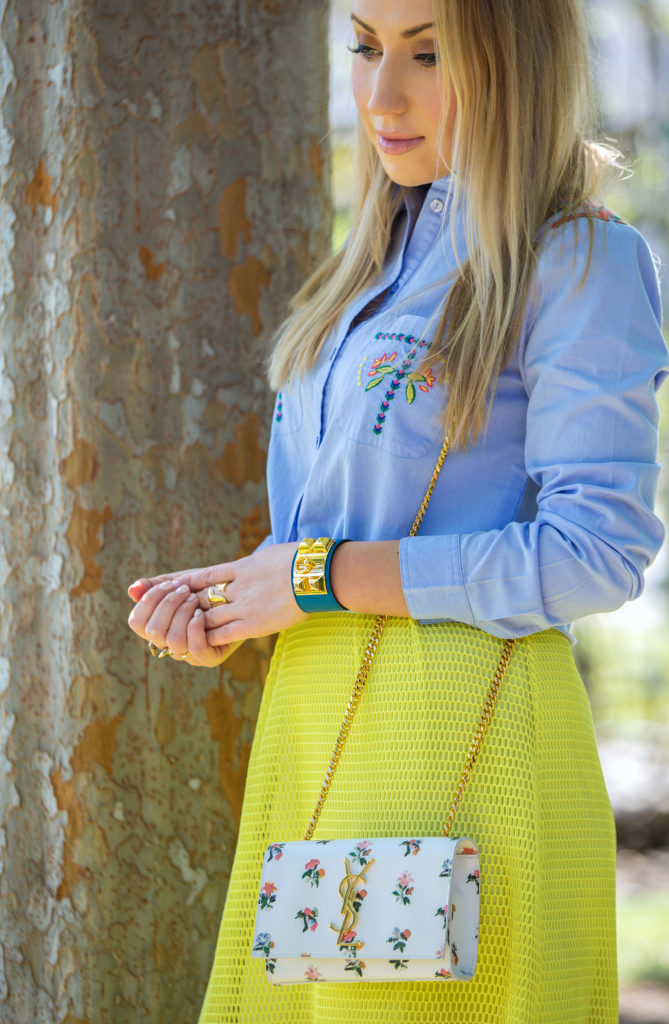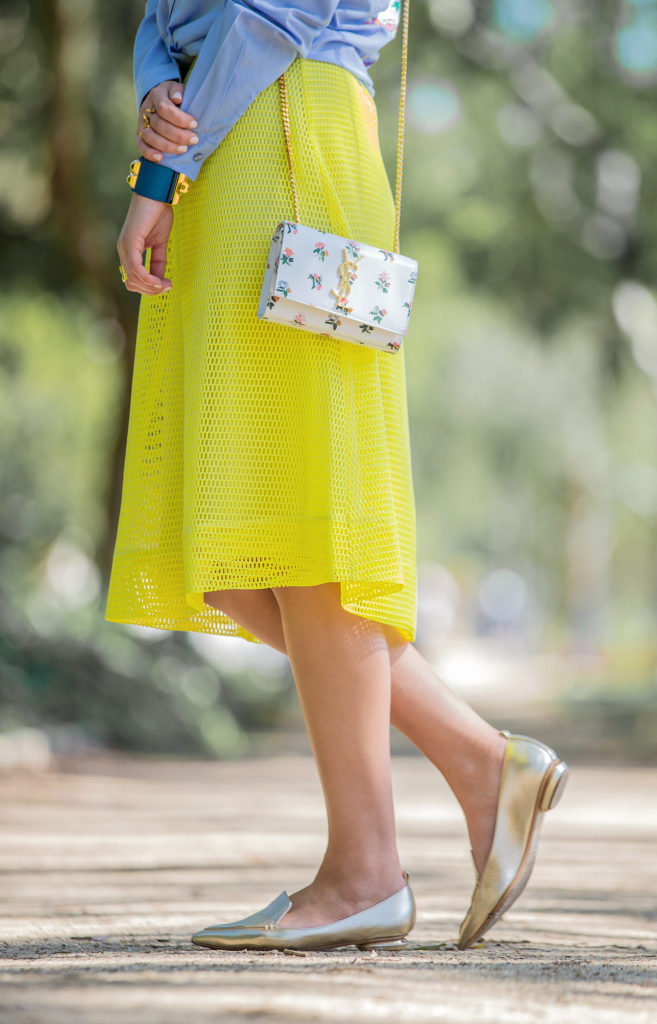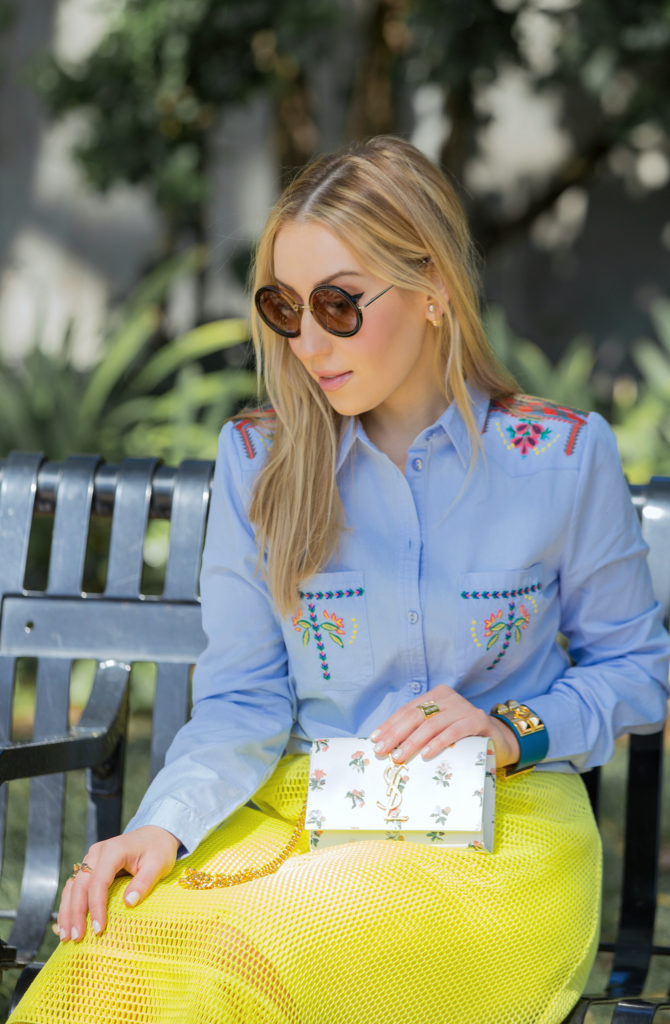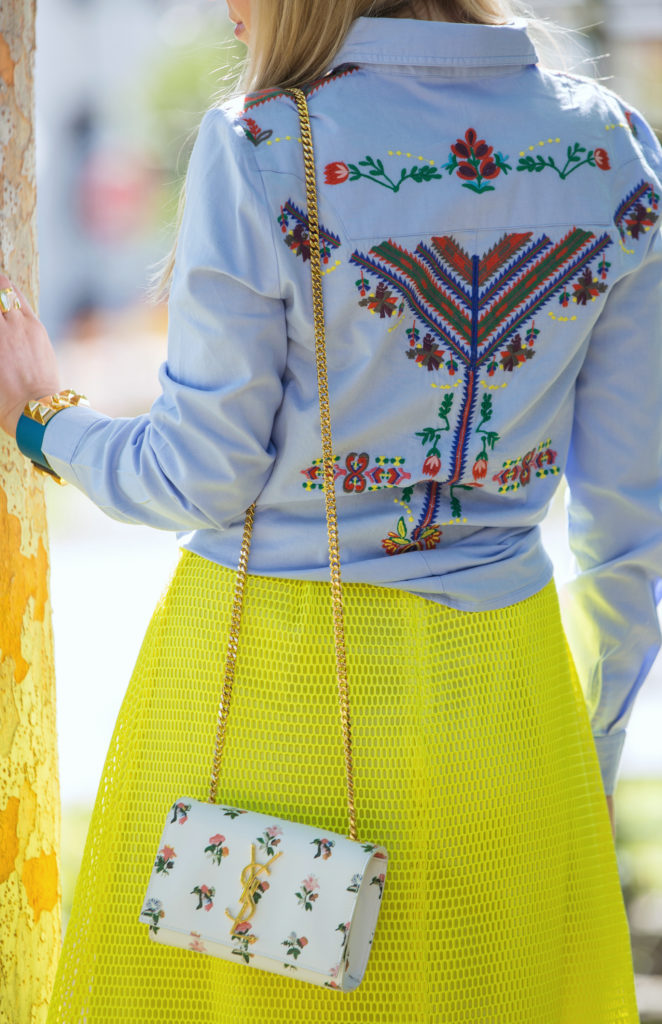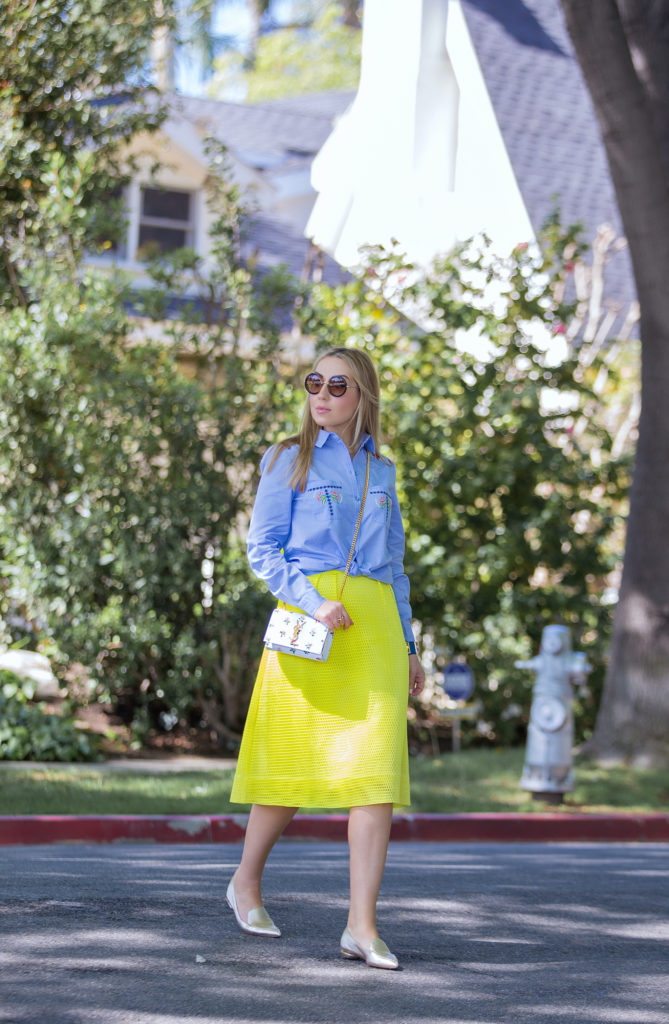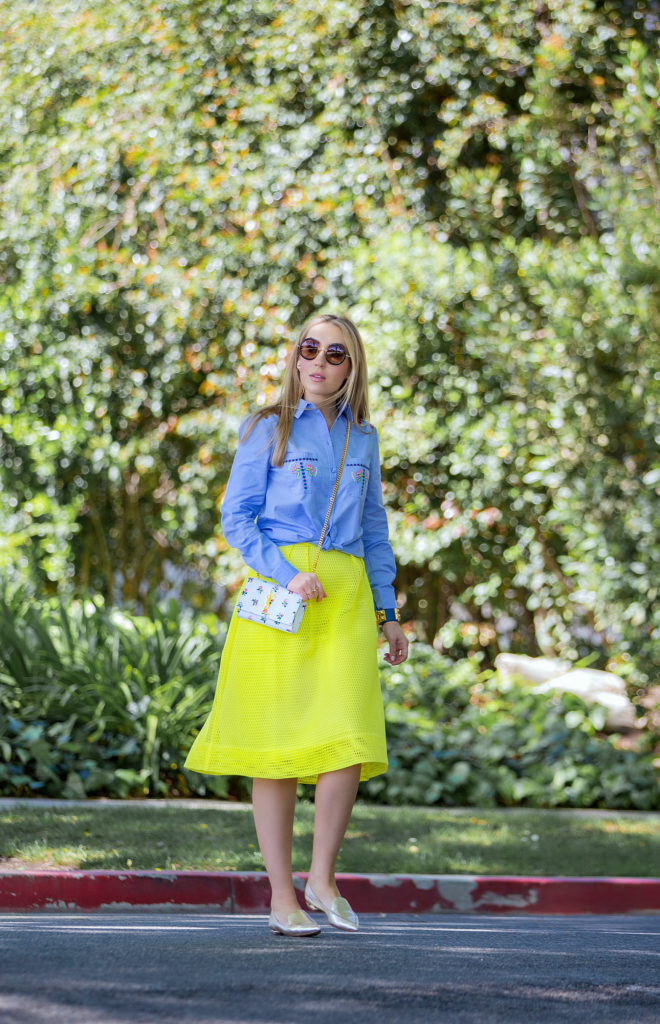 Shirt: ASOS (sold out) similar 1 | 2 | 3 
Skirt: J Crew similar 1 | 2 
Loafers: Nicholas Kirkwood 1 | 2 | 3
Bag: Saint Laurent 1 | 2 | 3
Sunglasses: The Row 1 | 2 | 3
Bracelet: Hermes
Earrings: Dior
Rings: Vita Fede
Coachella festival has officially started as of today! For that reason incorporating this ASOS embroidered shirt with western motifs and a perfect prairie chic inspired bag from Saint Laurent serve as an appropriate inspiration.

These Nicholas Kirkwood Loafers are hands down one of my best buys this year. They seem to go with nearly everything in my closet, and in this metallic gold finish, they work for office-appropriate dressing, casual outings and if you brave enough to wear flats for evening events, then I'd say this perfect pair would look impeccable in that scenario as well.
As you may have already seen if you follow me on Instagram (and if you don't then you definitely should), I had a dramatic trim where I parted with about 4″ in length. It may not sound as traumatic to you but I had my hair that long for a solid 3-4 years and when you are naturally not blessed with the thickest and the strongest locks it takes some patience and dedication to get to that point! Plus monthly color touch ups (I am naturally closer to light brunette or really dark blond if we are spilling the beans) and frequent styling heat use do leave their mark. I did play with volume for going-out looks by adding some clip in extensions but length I always considered as sort of an achievement of my own. But so far, I am really enjoying fresh cut and definitely healthier looking new length and style.  
Photography by Janice Reinold of Chasing Hiromi Photography