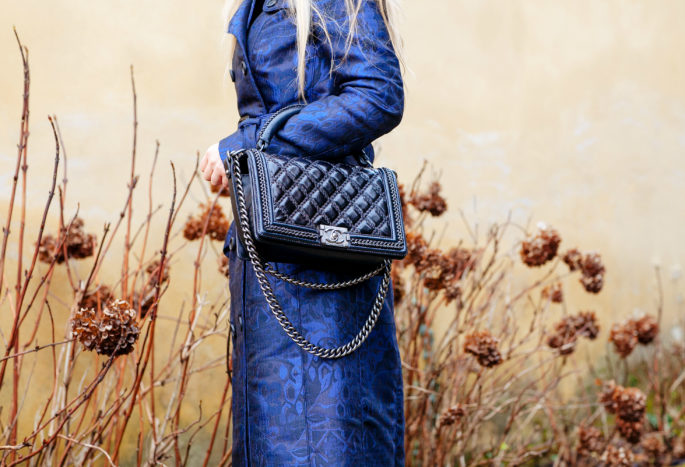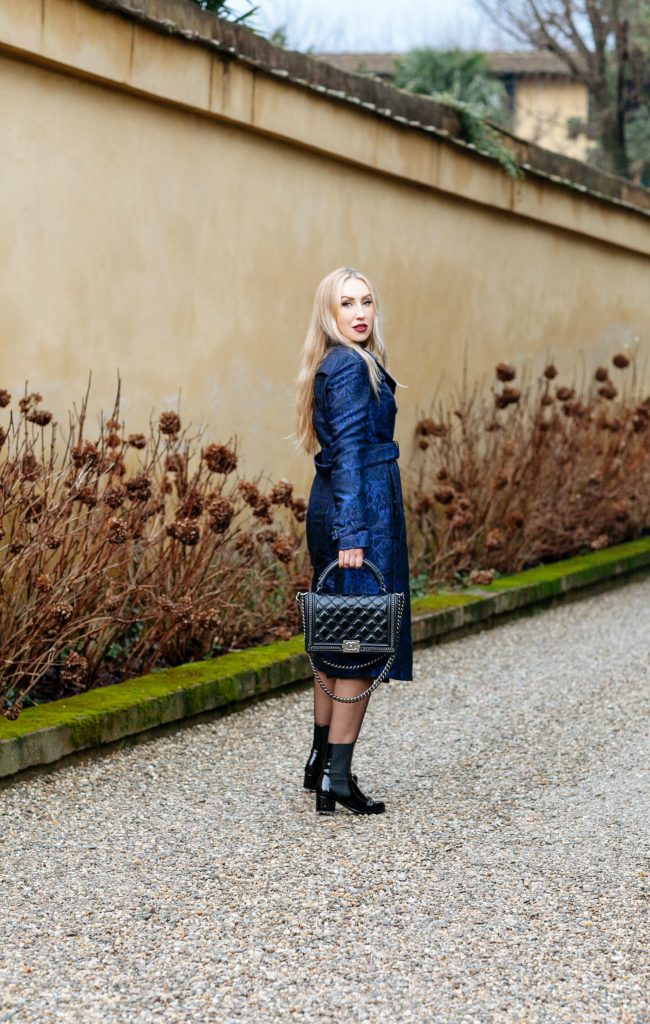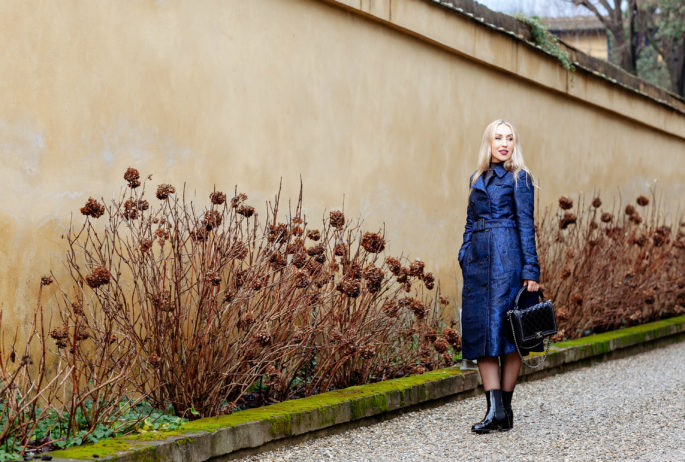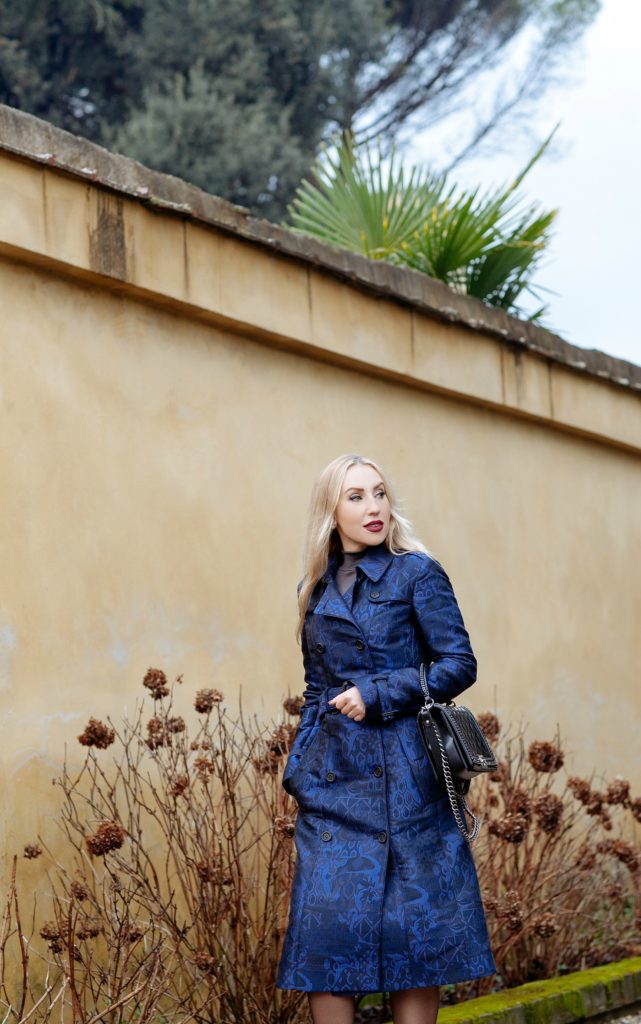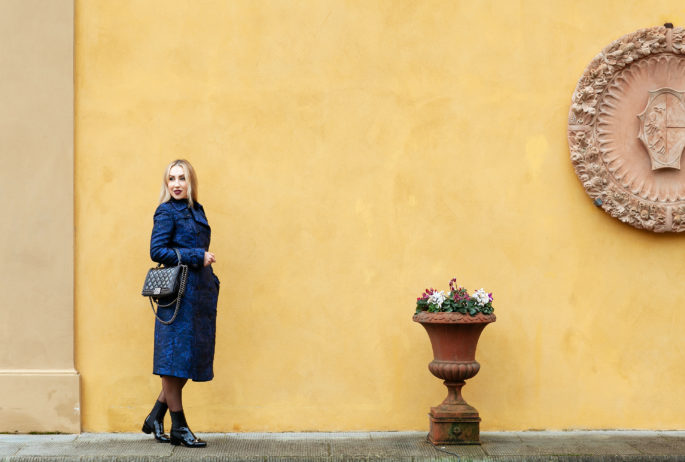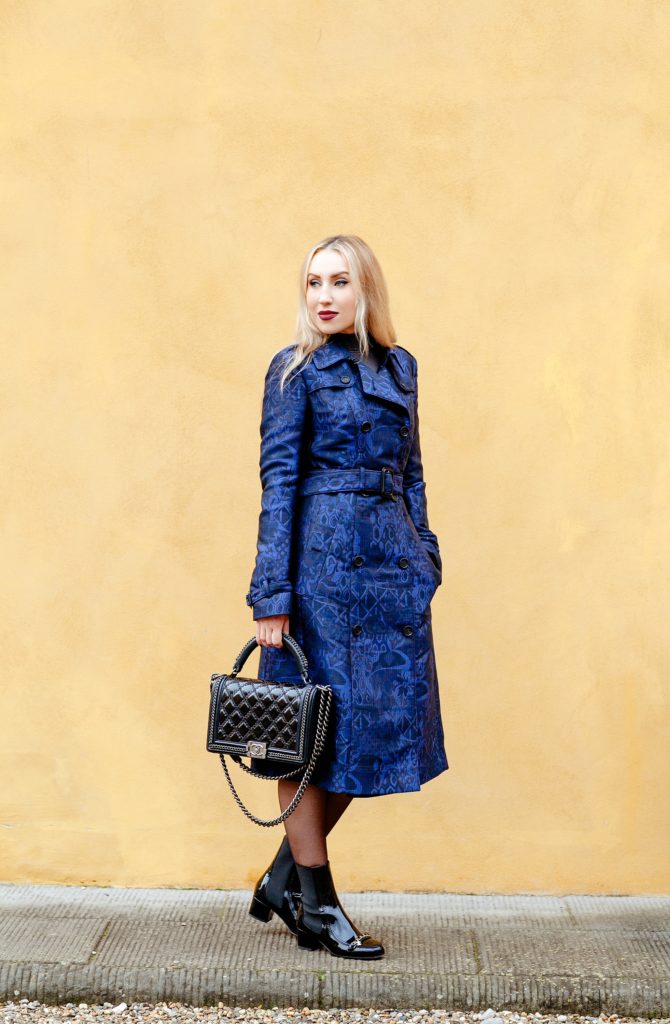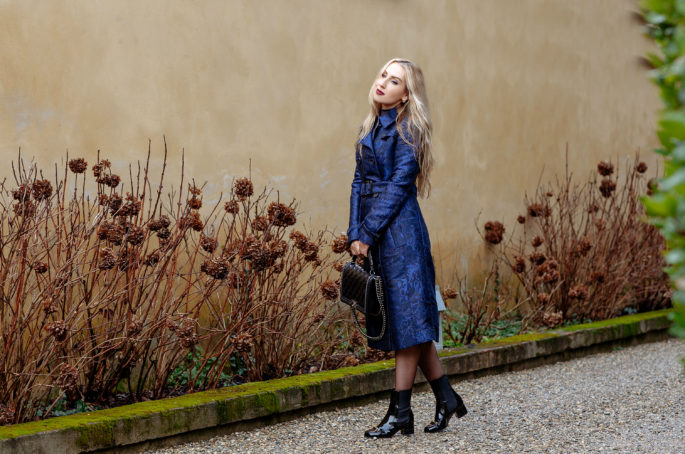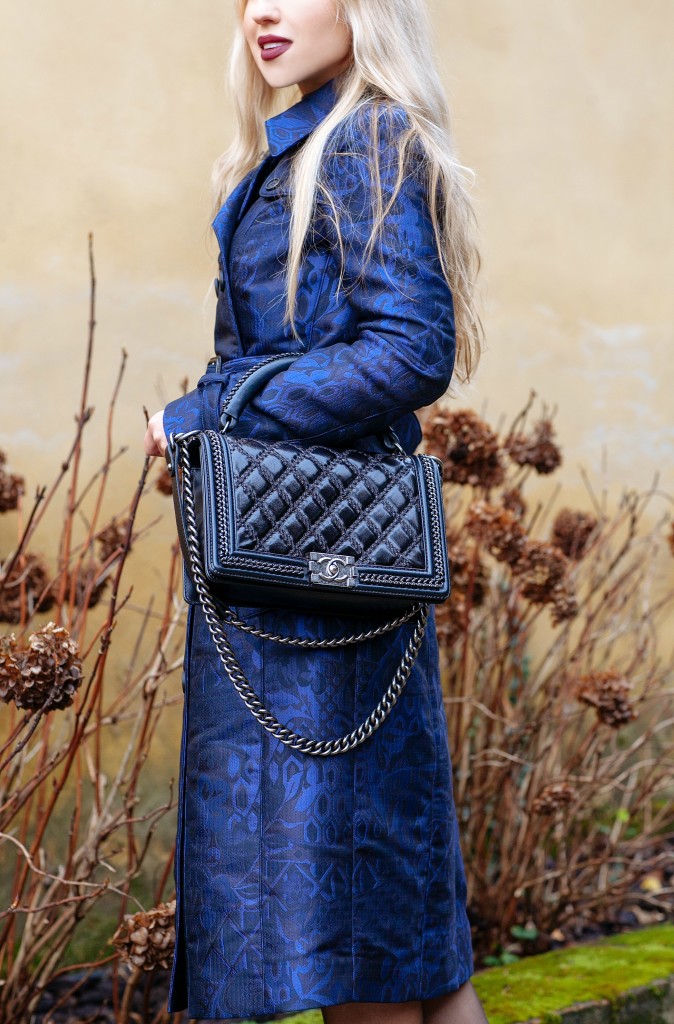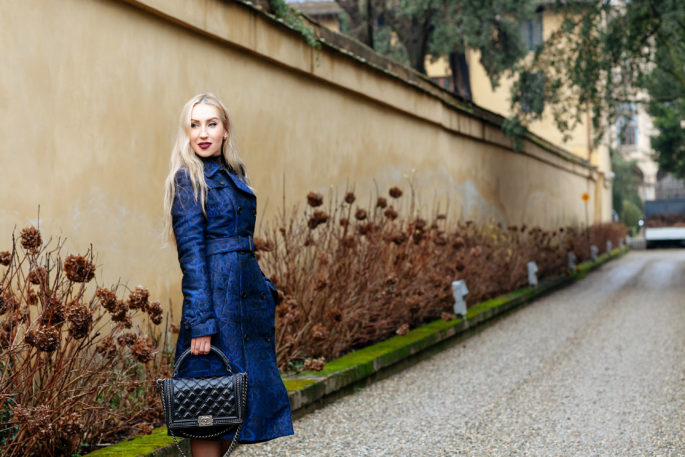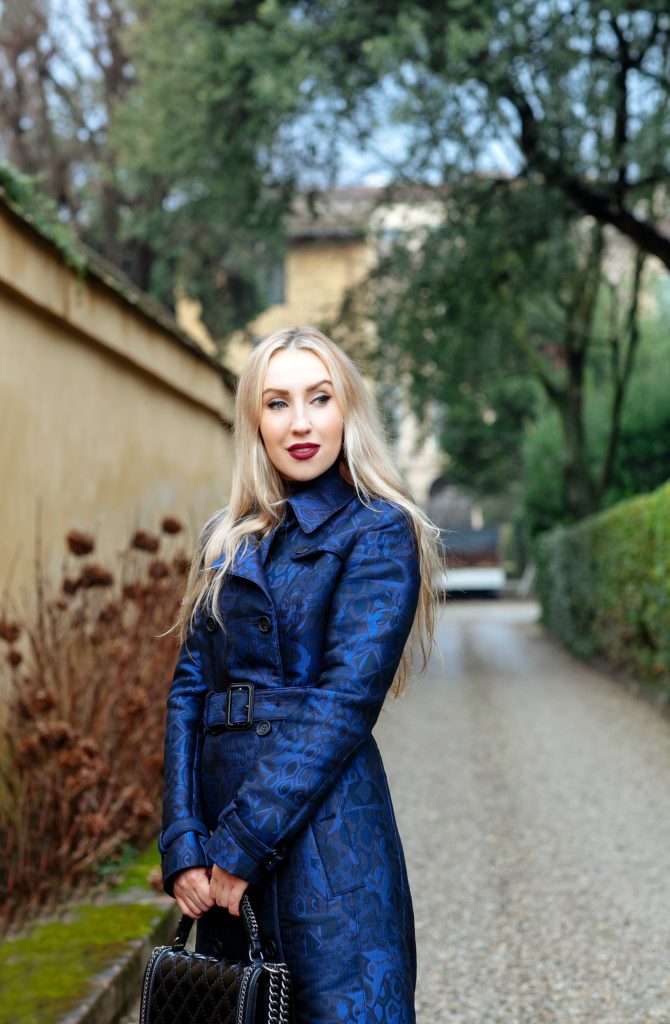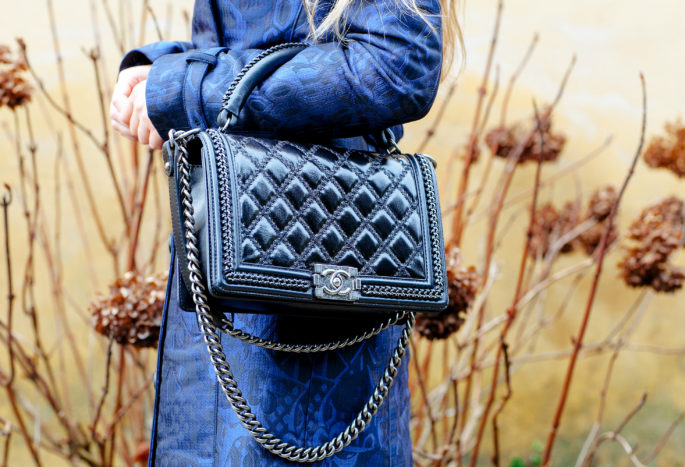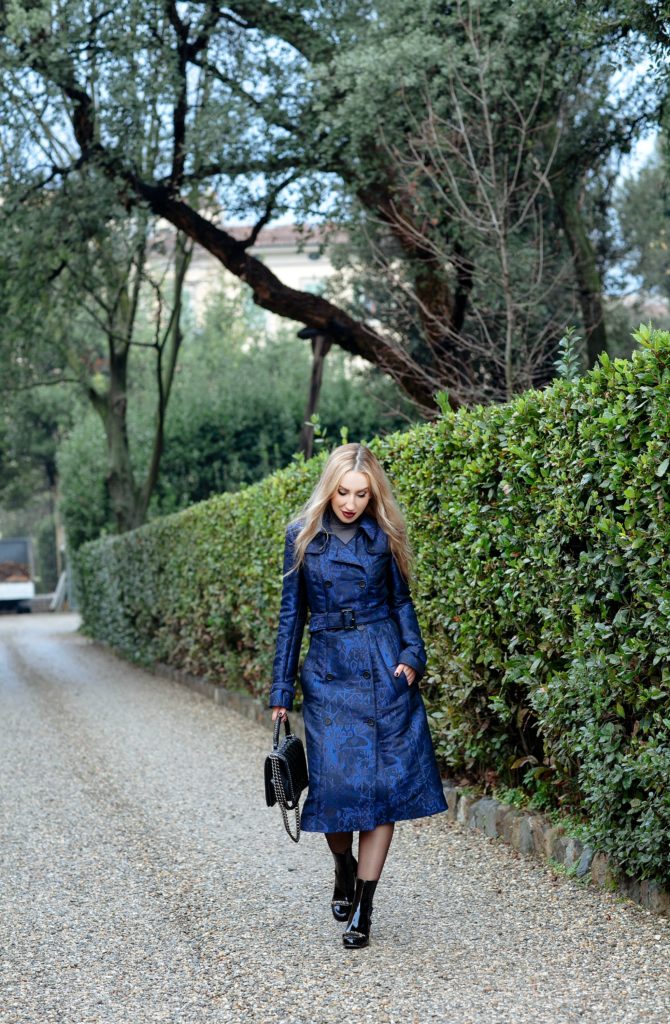 Trench: Burberry Prorsum currently available online options 1 | 2 | 3 | 4
Boots: Chanel similar 1 | 2 | 3 | 4
Bag: Chanel similar style 1 | 2 | 3 | 4
Turtleneck Dress: H&M
Lips: Kat von D in Vampira over MAC lip pencil in Chestnut
Today I am sharing with you a little story shot not that long ago in Florence by my dear Hana. Both of us were invited to Italy by Luisa via Roma for their annual Firenze4Ever Tech Dreamers event. It is always a plus to be part of a wonderful experience while catching up with the people you are excited to see.
We both happened to stay at the beautiful Four Seasons Florence whose spectacular grounds we were lucky to have at our disposal as a backdrop. The hotel has an enchanting private garden that is sure to be even more of a delight to wander around once the blooms are in season, but it was still very special in colder winter weather. 
It was my first time in Florence and this part of Italy, and although it was a relatively short trip filled mostly with work activities, the city definitely made a stunning impression with its architecture, culture and history. So hopefully I get to see you soon, Firenze, for a longer and proper stay to explore your magical corners! Ciao!

Photographer: Hana Predajnianska