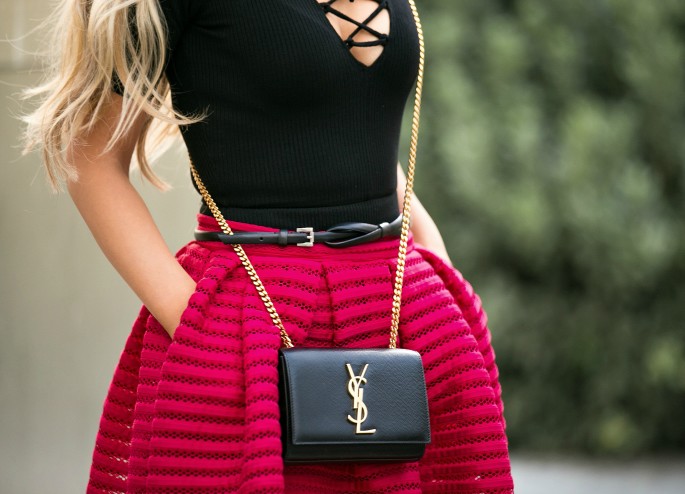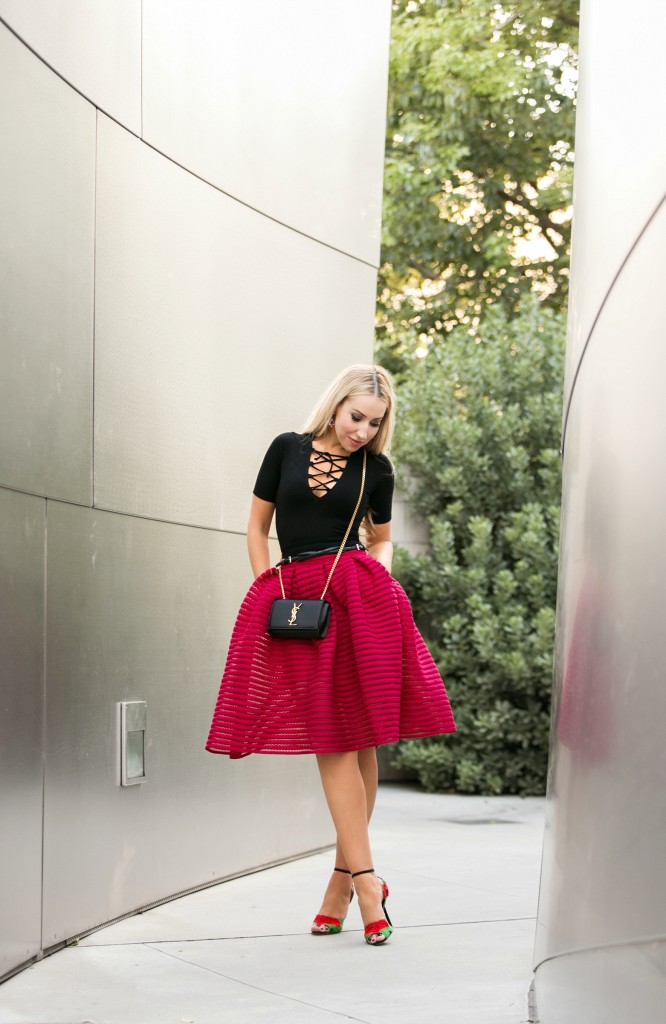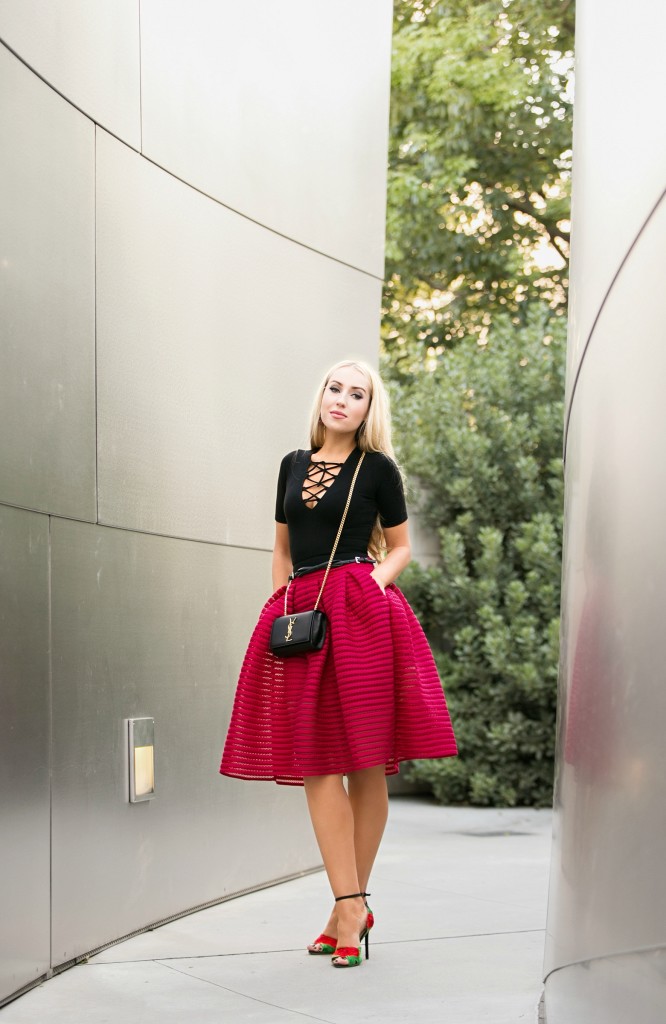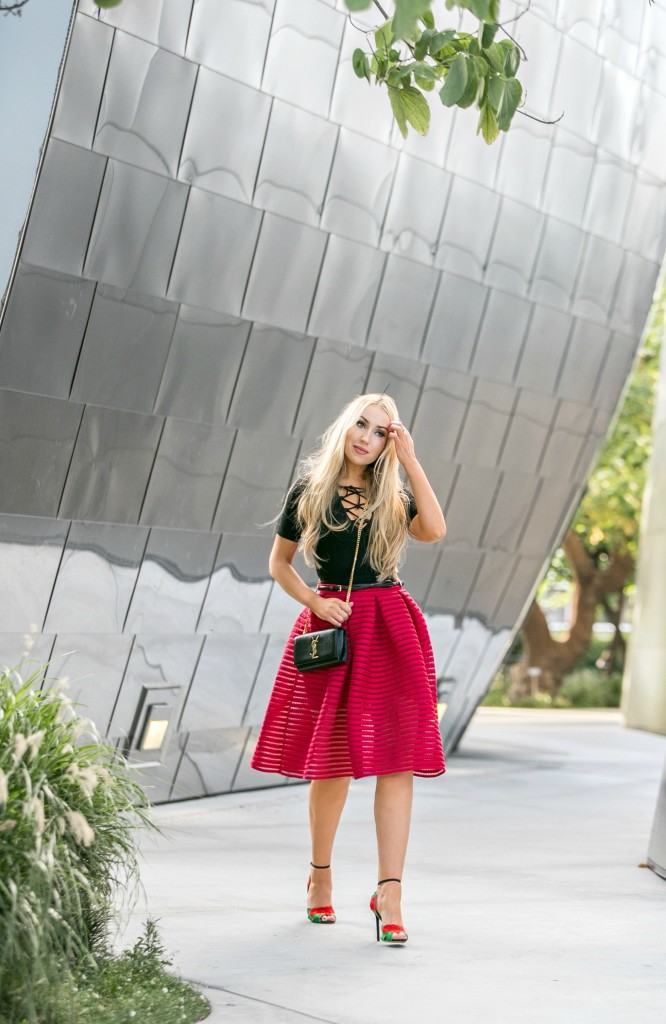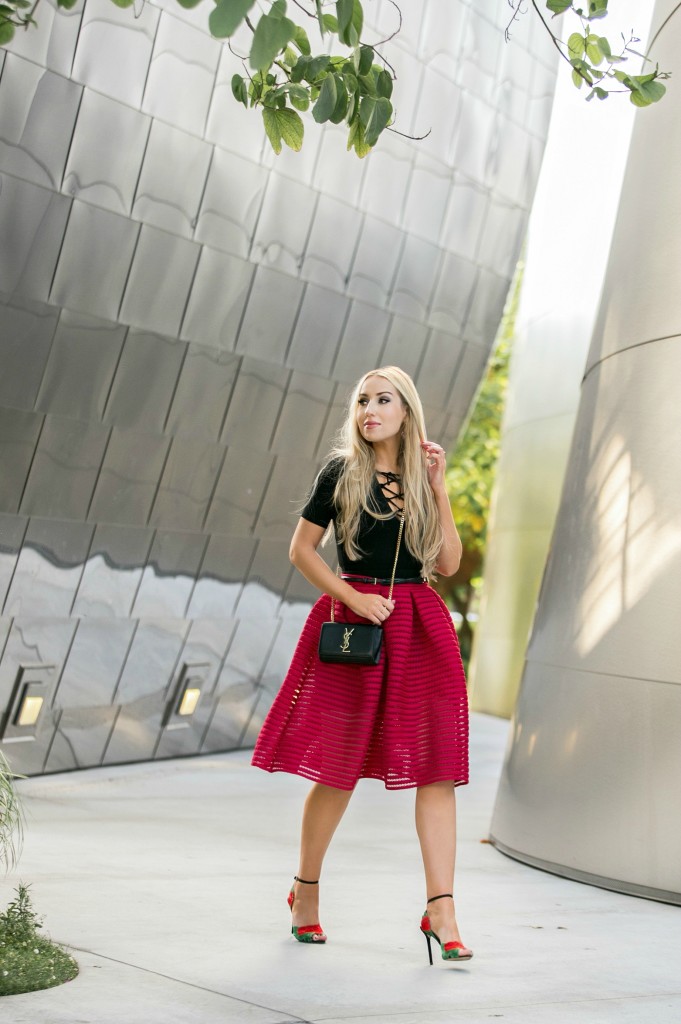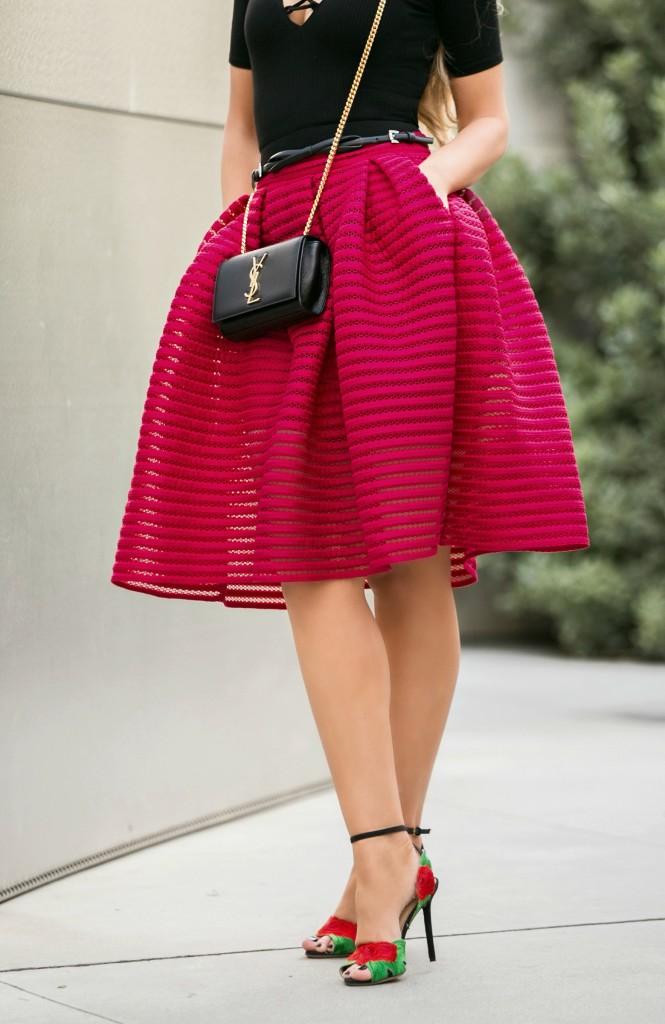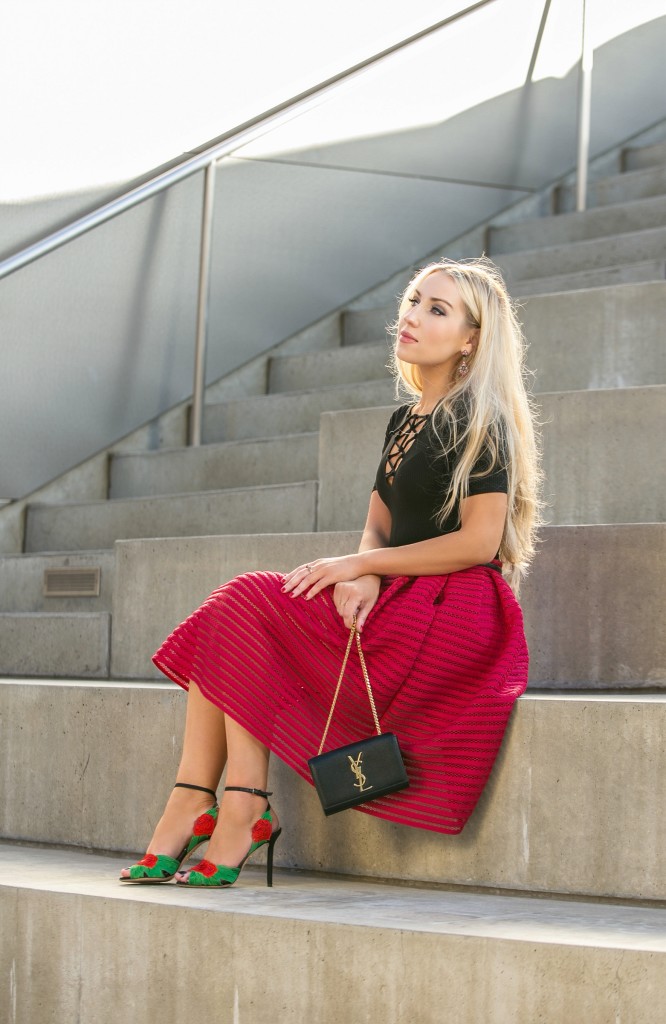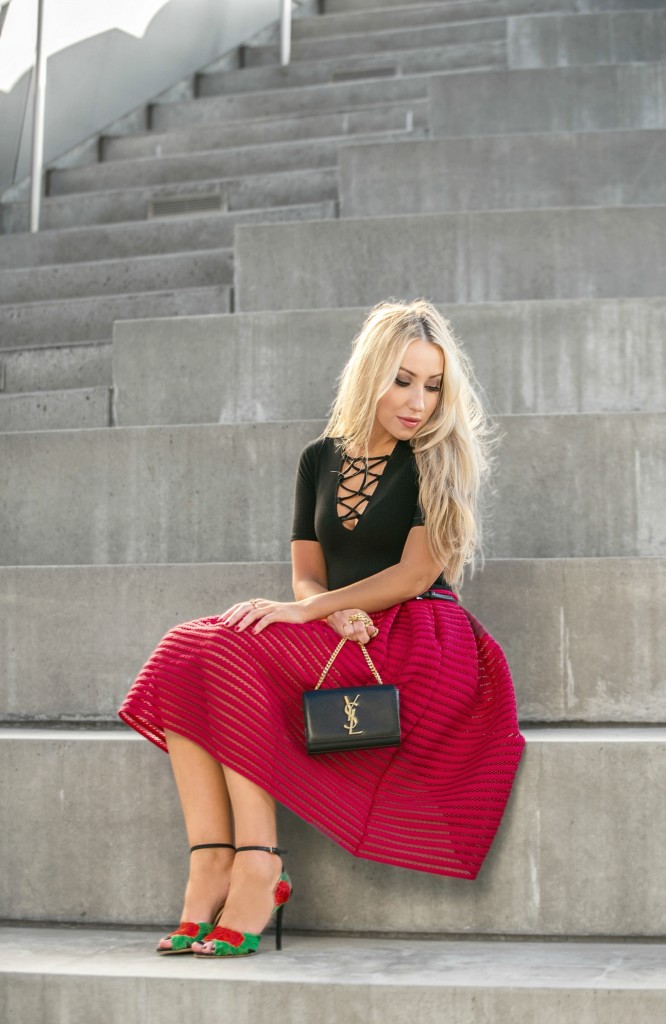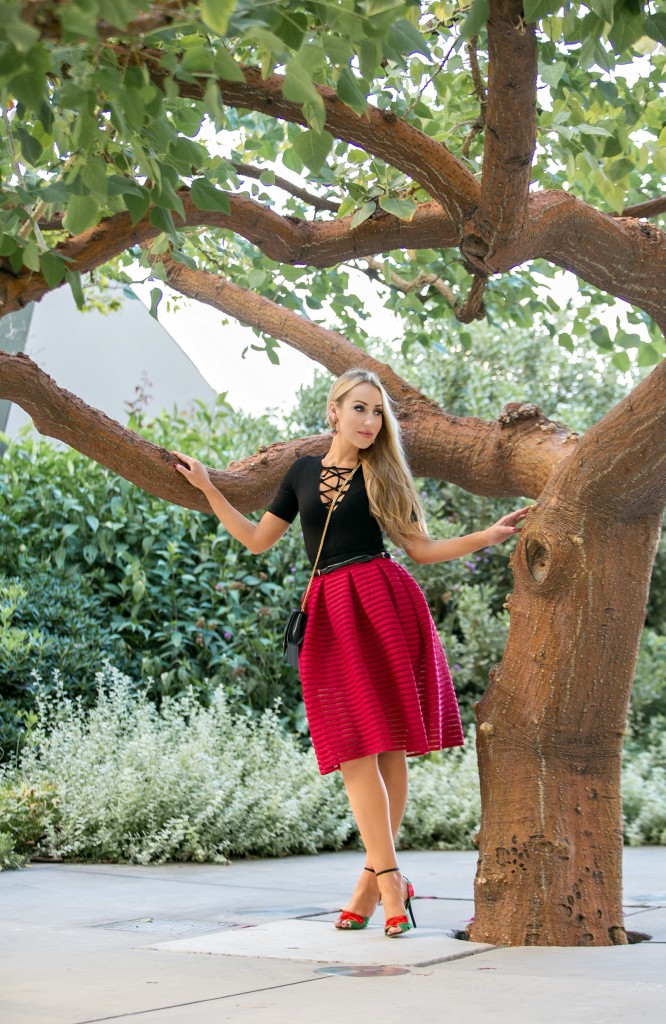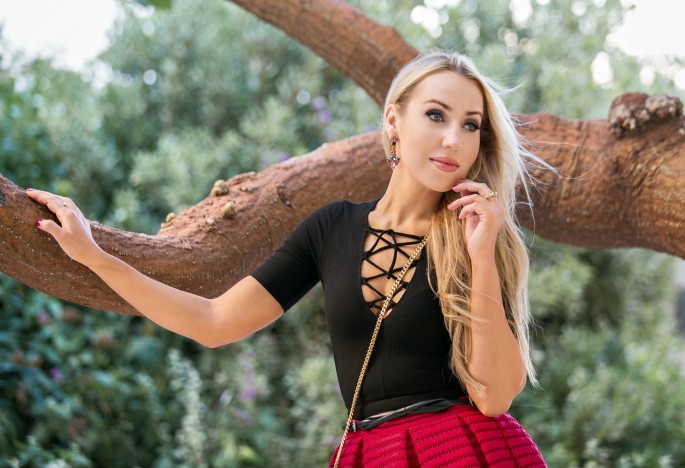 Skirt: Maje 1 different color 2 | 3
Bodysuit: Reformation and similar 1
Sandals: Charlotte Olympia (sold out) similar 1 | 2
Bag: Saint Laurent 1 | 2 | 3
Belt: Sandro (similar) 1 | 2
Long time no see 🙂 After getting back from NYFW, I quickly got caught up in a frenzy of work back here in LA. But I always make sure to make some time for the blog, and so today I am sharing with you a dressy, transition-into-fall look using one of my favorite classic color combinations – black and red.
While putting the post together I realized that the look has a little flamenco/tango theme to it given the color scheme.  The lace-up detail of the Reformation bodysuit, textured Maje puffy skirt, embroidered roses of the Charlotte Olympia sandals – hence the name for the post. I guess my love for Spain subconsciously peeked through for a second 🙂 Or, maybe it's a sign that I need to pay a visit to Spain or Argentina sometime soon lol, and actually learn some flamenco or tango. In any case, count me in!
Do you find sometime unexpectedly that your outfit happens to mimic or resemble a certain theme, culture or character without planning it that way?