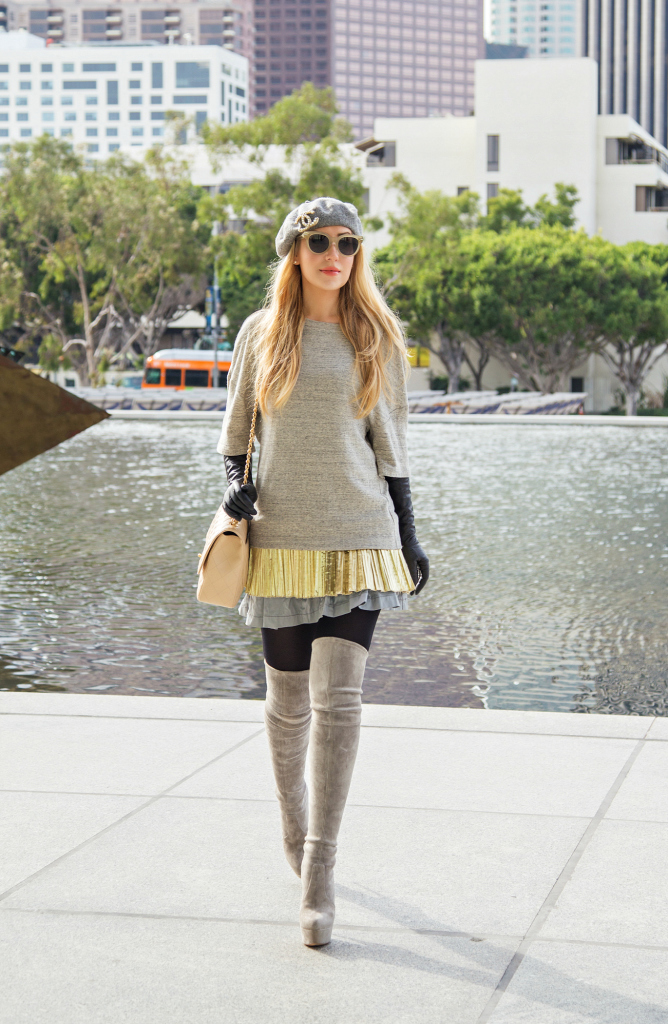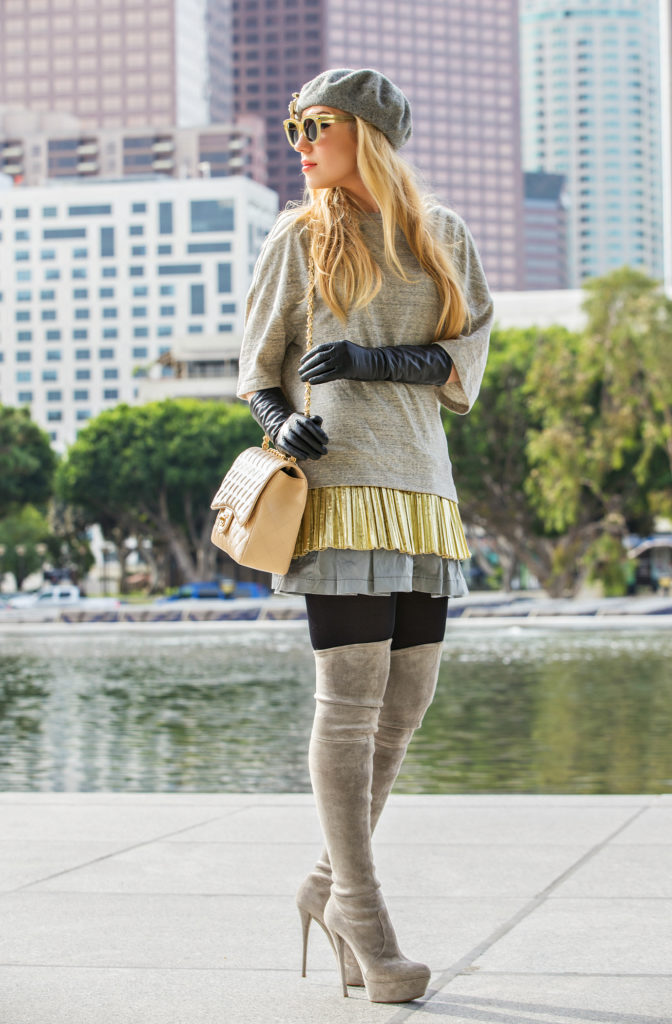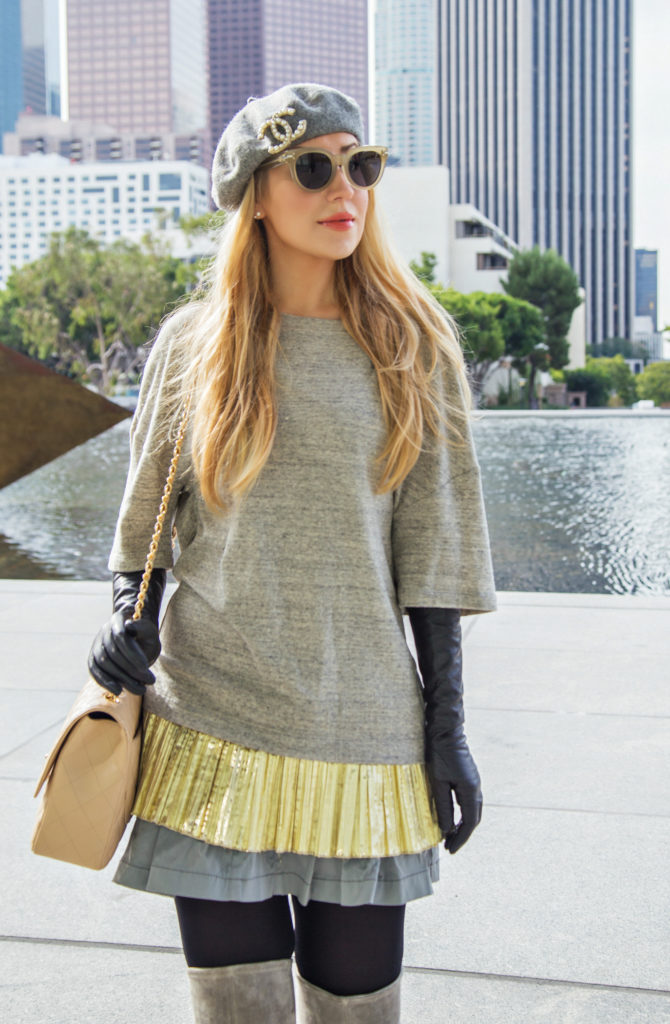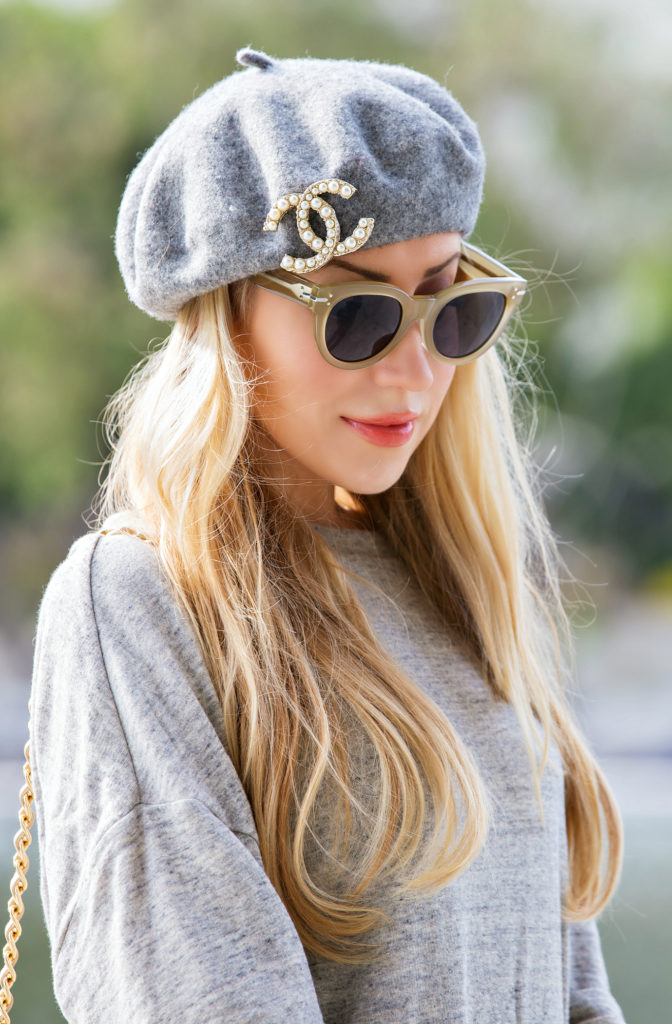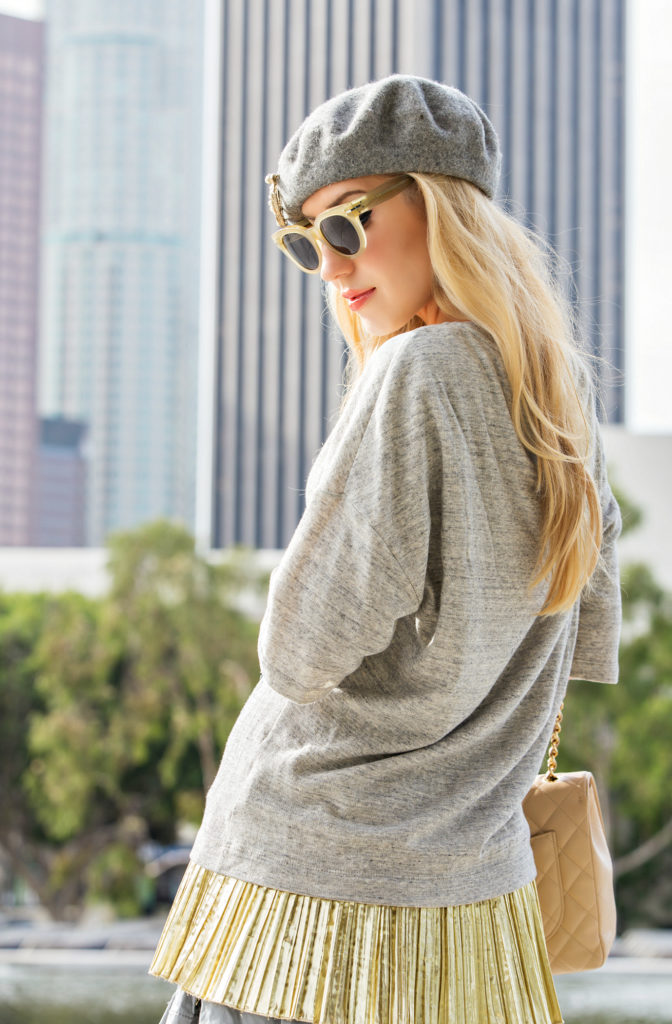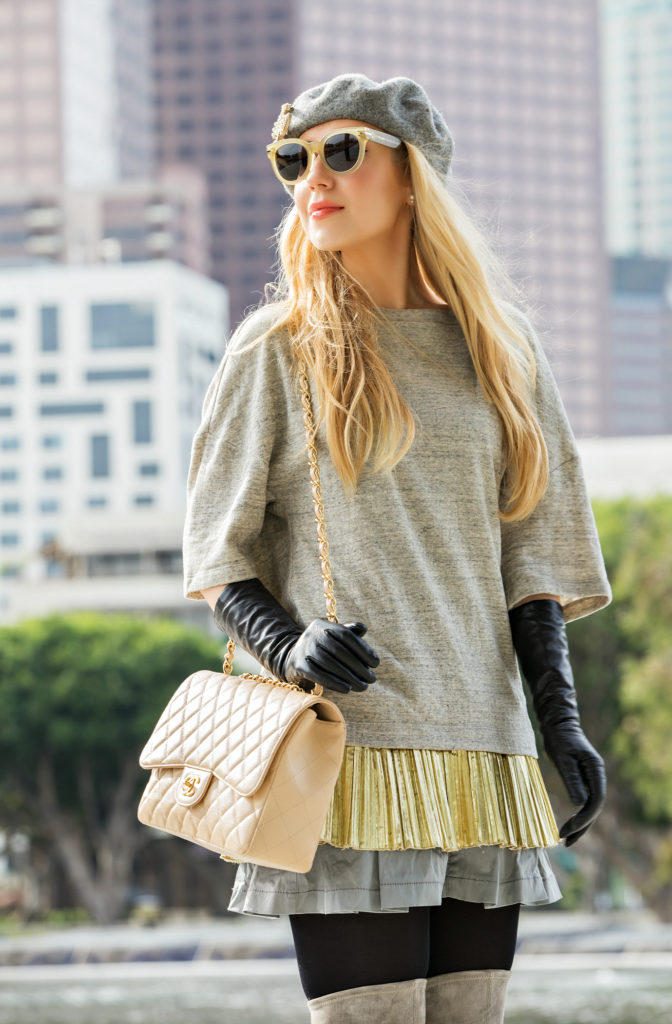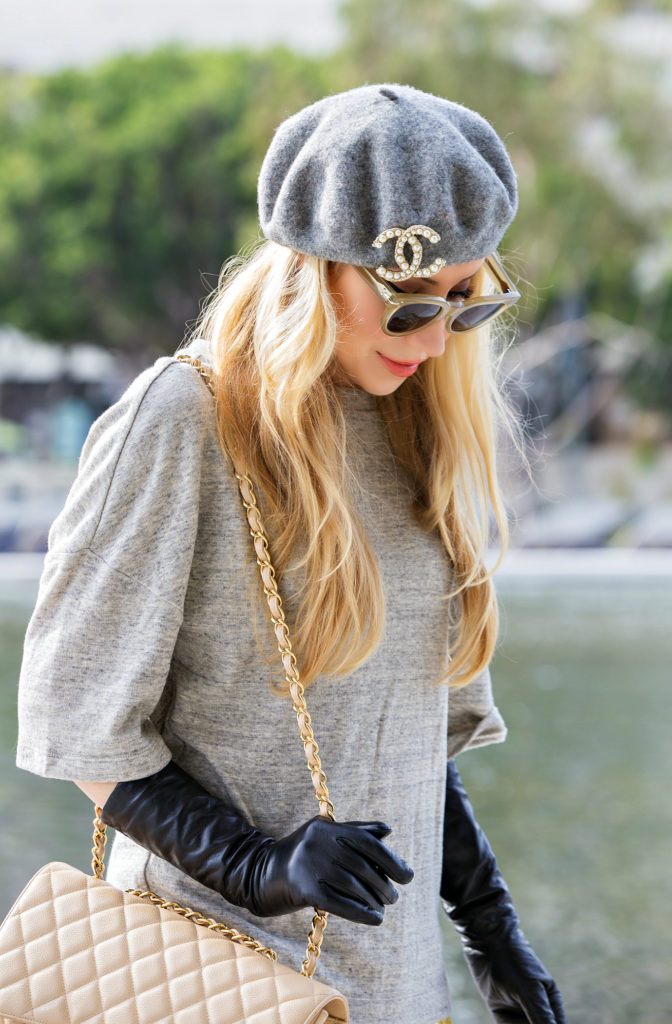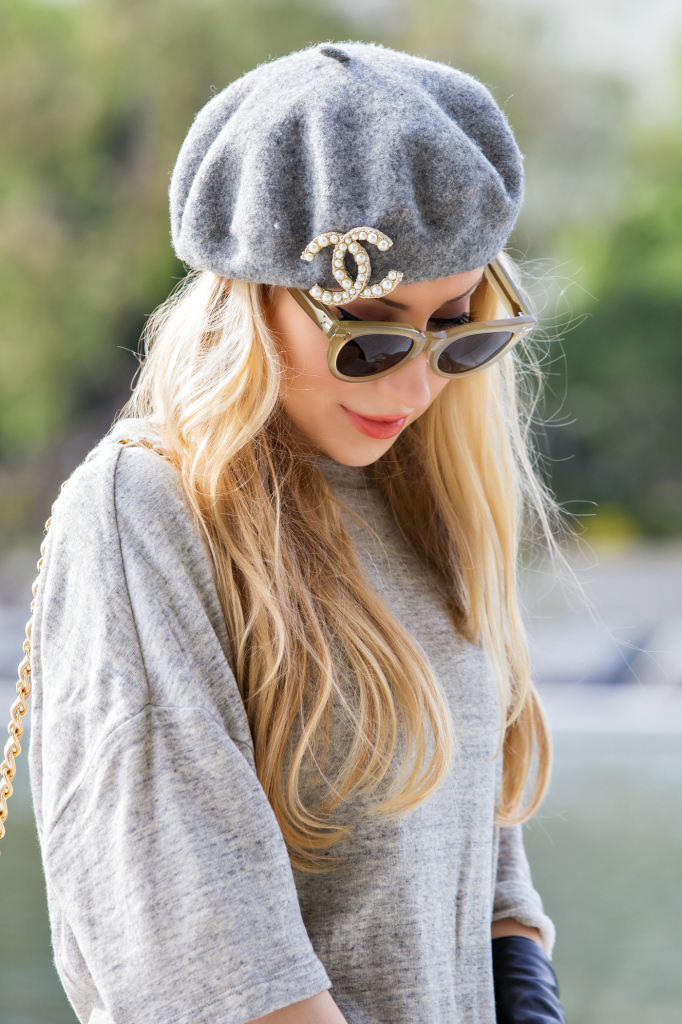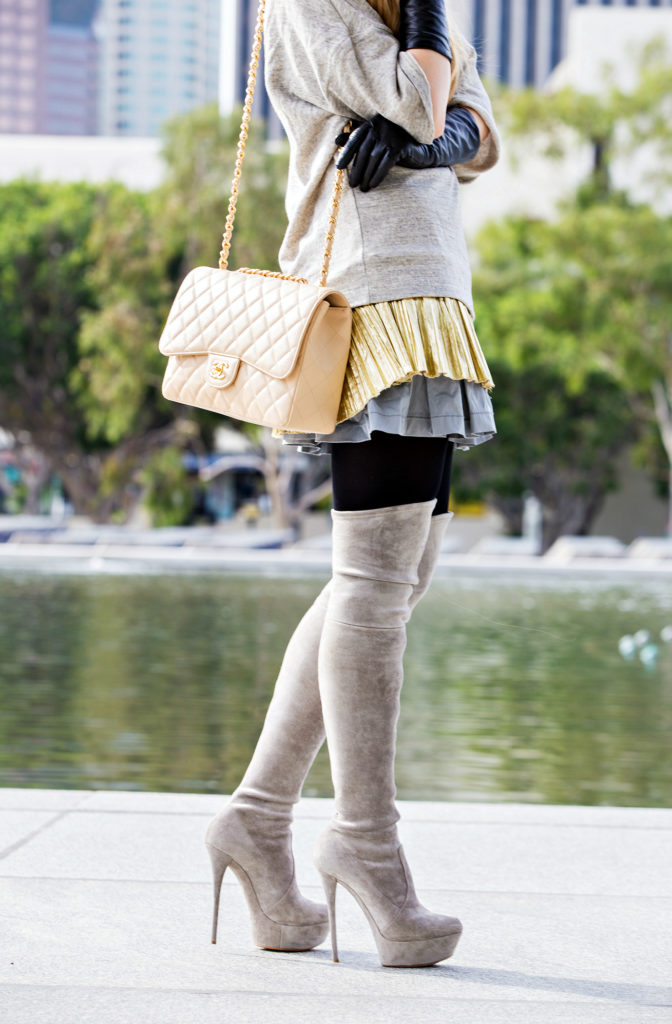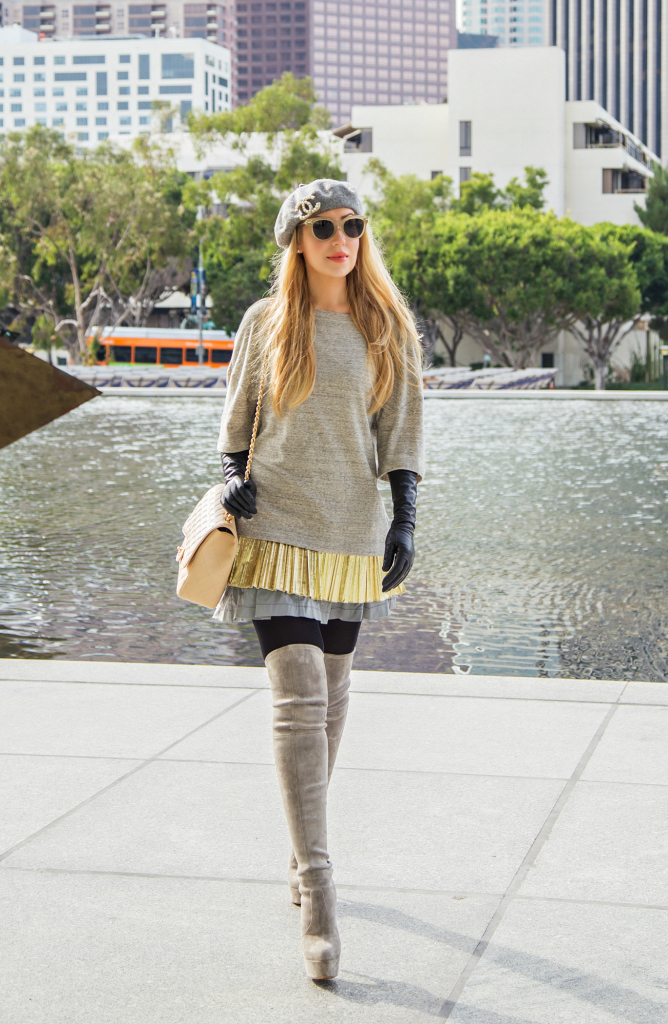 Top: Dries Van Noten (similar) 1 | 2
Skirt: Miss Sixty (similar) 1 | 2 | 3
Boots: Casadei (similar) 1 | 2 | 3 | 4
Bag: Chanel (similar style) 1 | 2 | 3 | 4
Sunglasses: Celine
Brooch: Chanel
Beret: Felt 1
Gloves: Portolano 1 | 2
Lips: Dior Addict Fluid Stick 1
When I heard that the beret is making a comeback, I couldn't have been more excited!  The images of stunning Faye Dunaway from Bonnie and Clyde cross my mind when I think of the perfect way of wearing a beret. In this case, it is a classic, timeless accessory that doesn't need to be a trend or make a come back to be worn and enjoyed.
As for me, I wear things regardless of being in or out for the season. It's just my way of looking at things and fashion in particular – as long as I love it and feel great doing it or wearing it nothing on the planet will affect my opinion about that matter. Don't be shy – be bold and creative! Your imagination is the limit!
Photography by Janice Reinold of Chasing Hiromi Photography