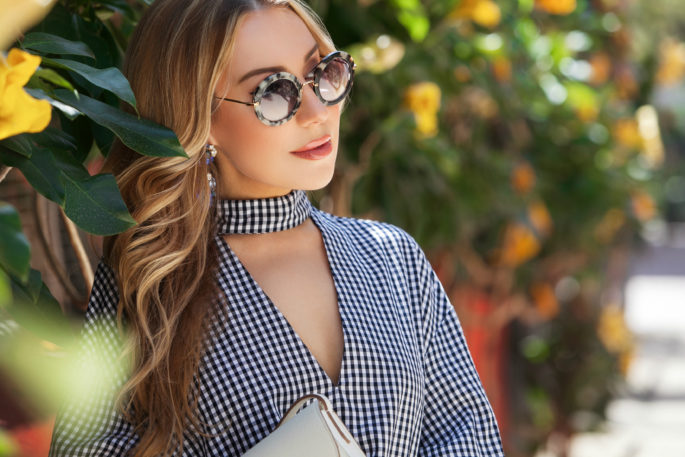 Gingham and oversized sleeves may not have anything in common and might be considered opposites in many ways.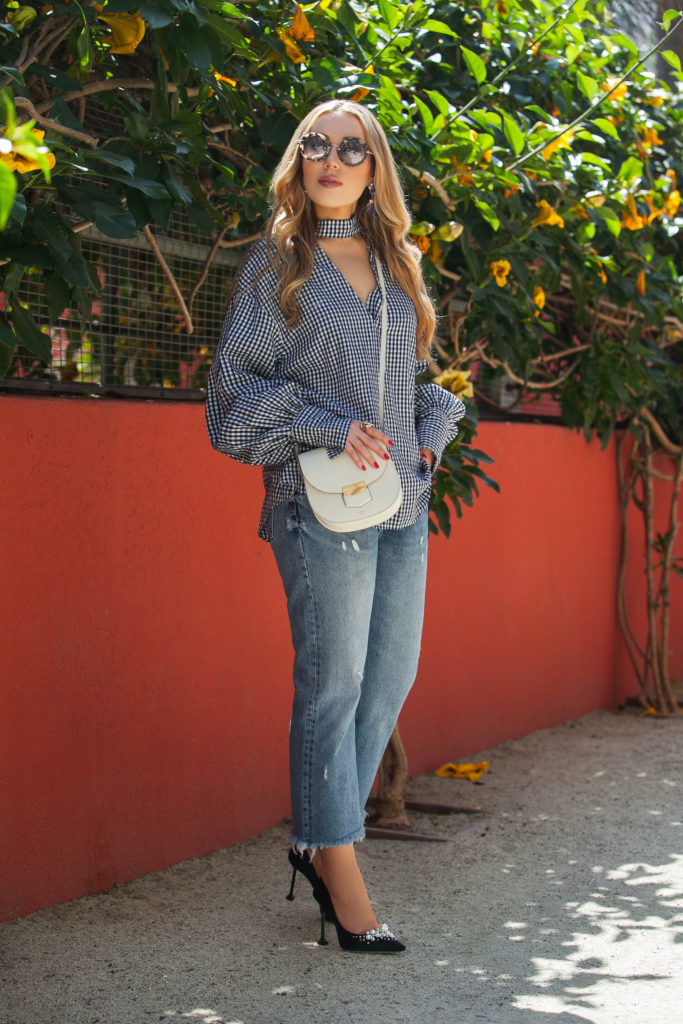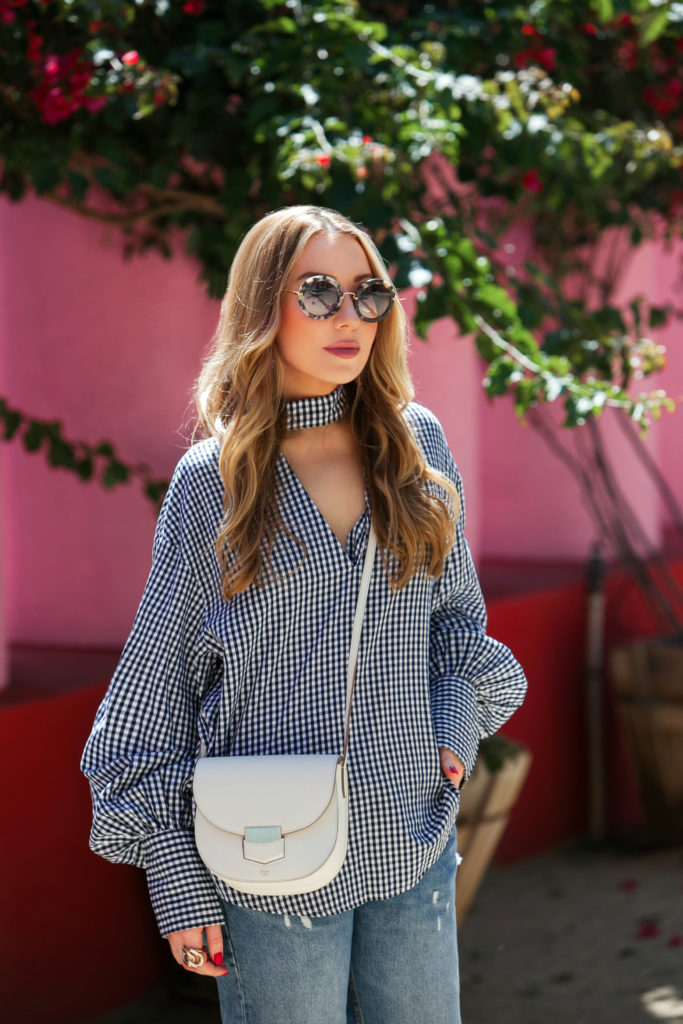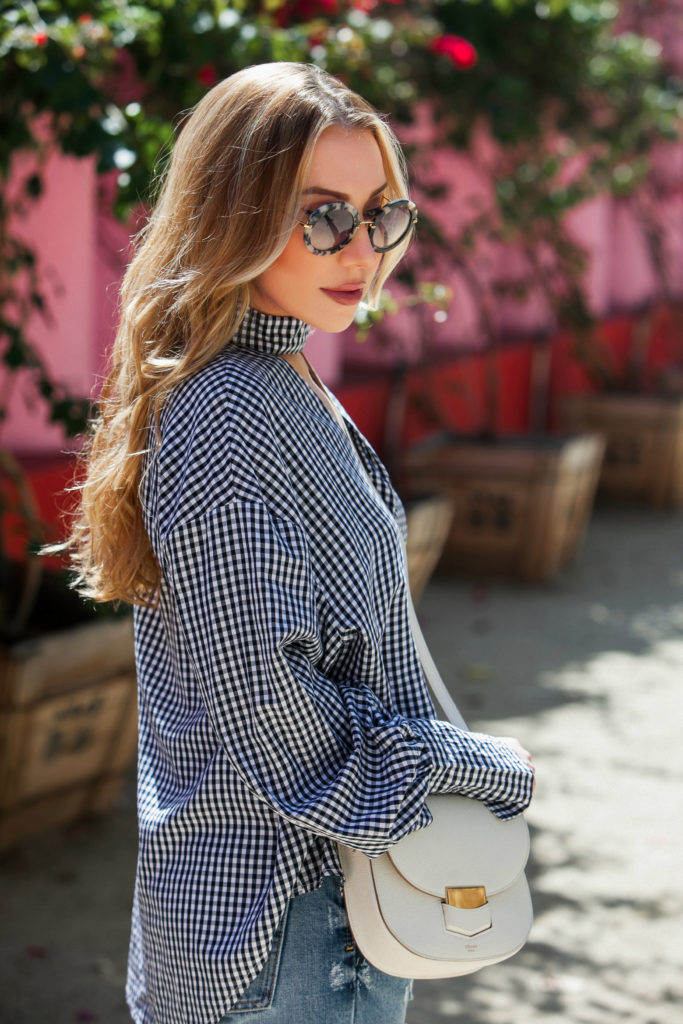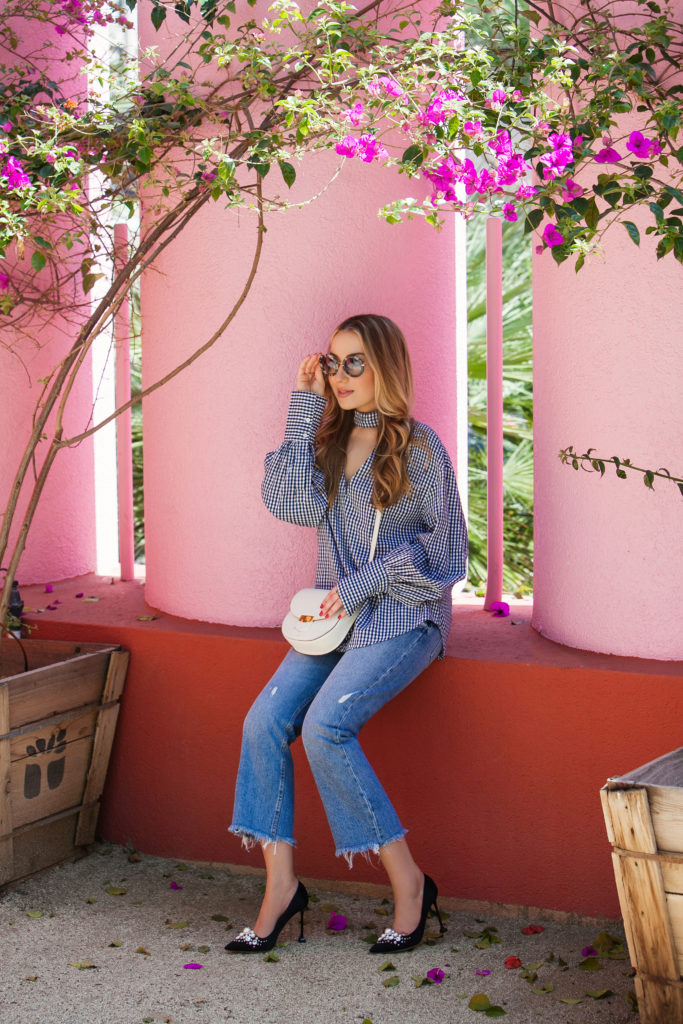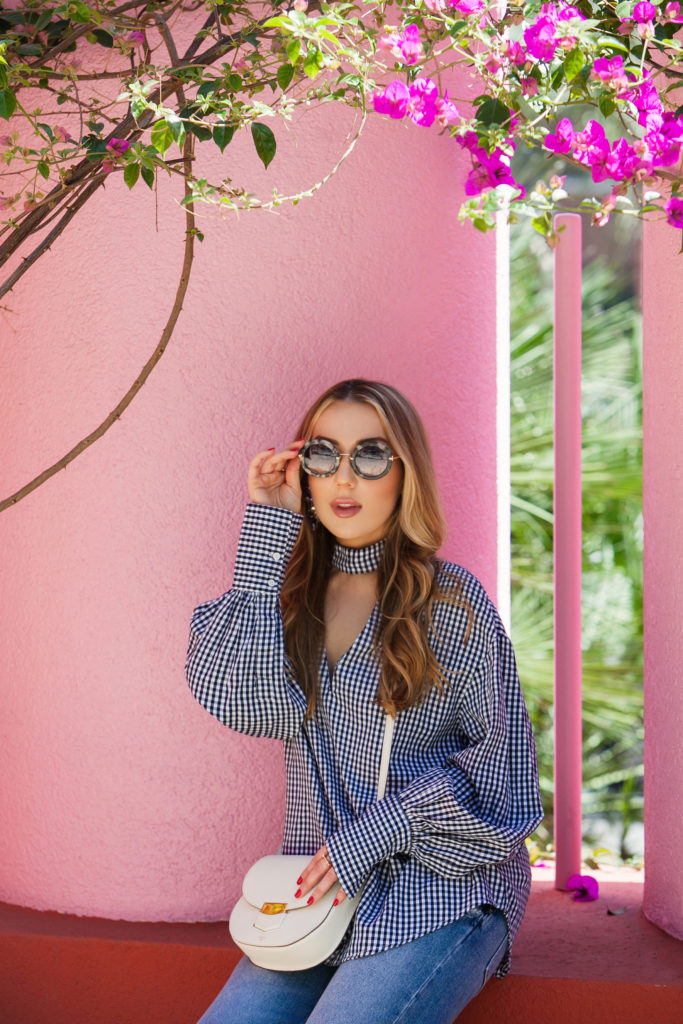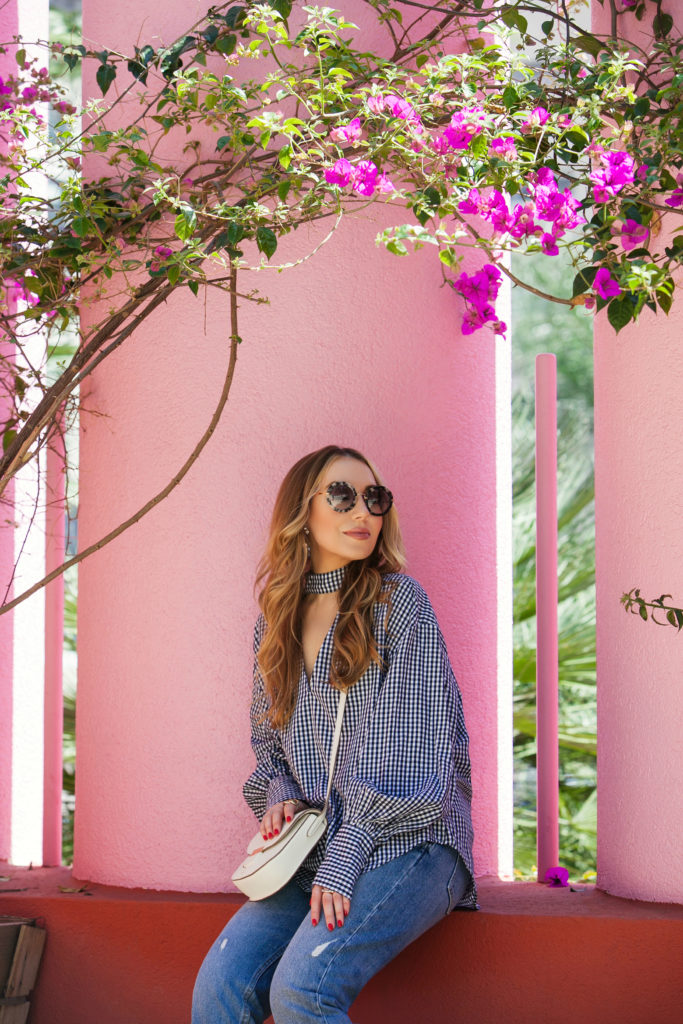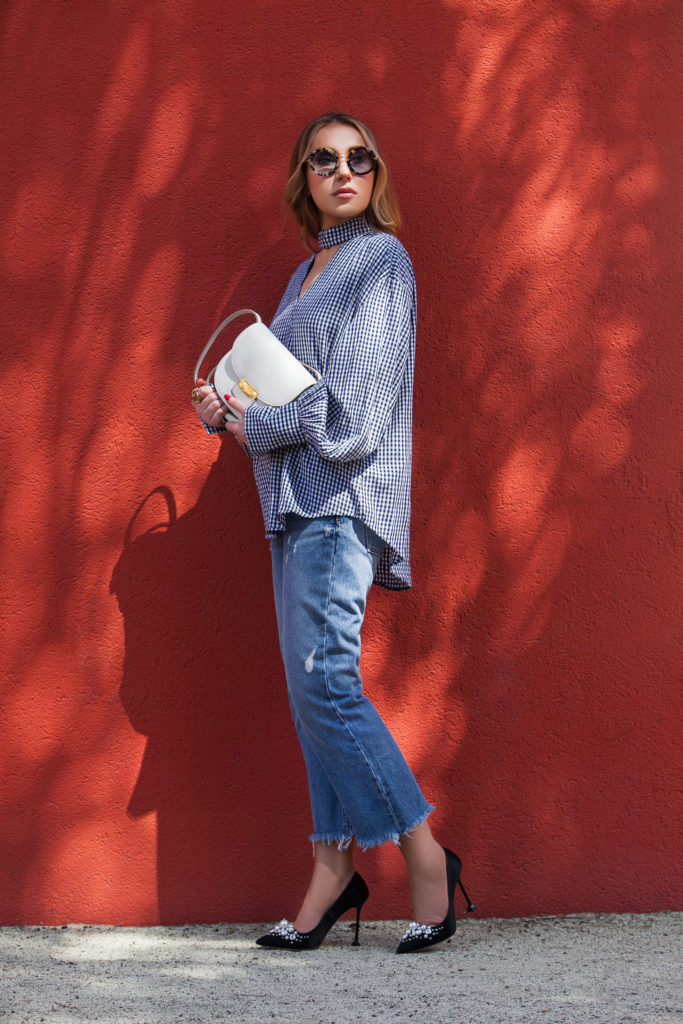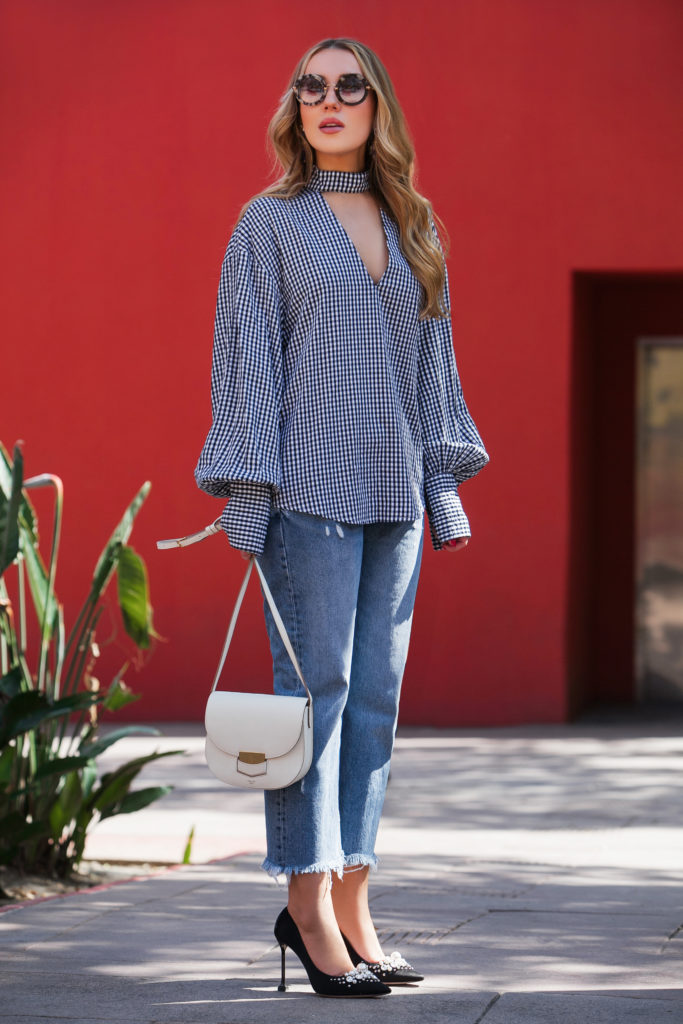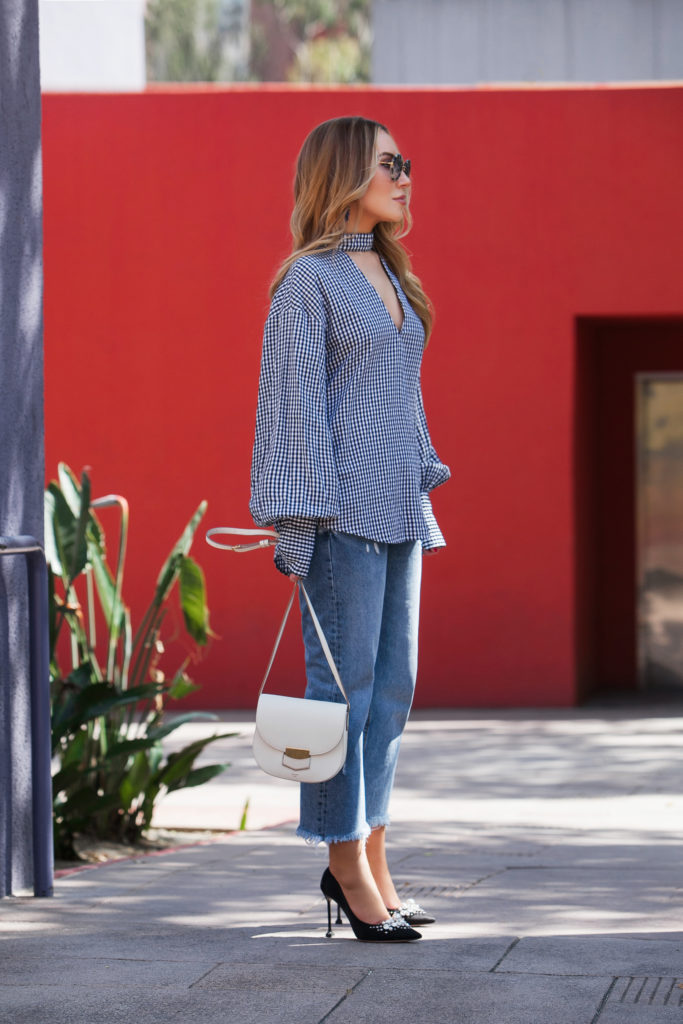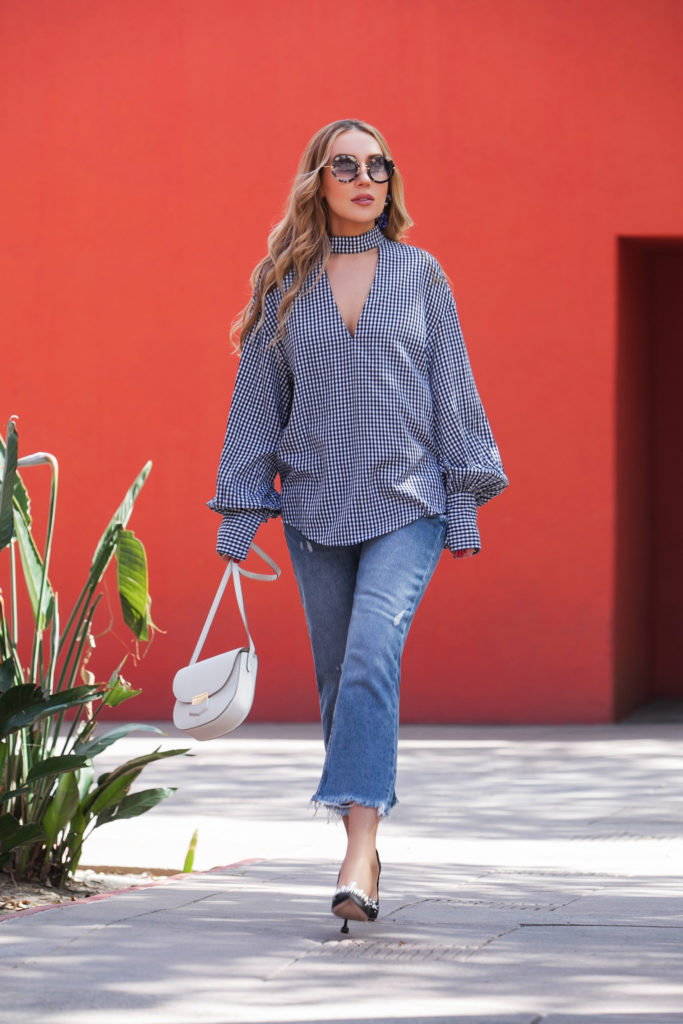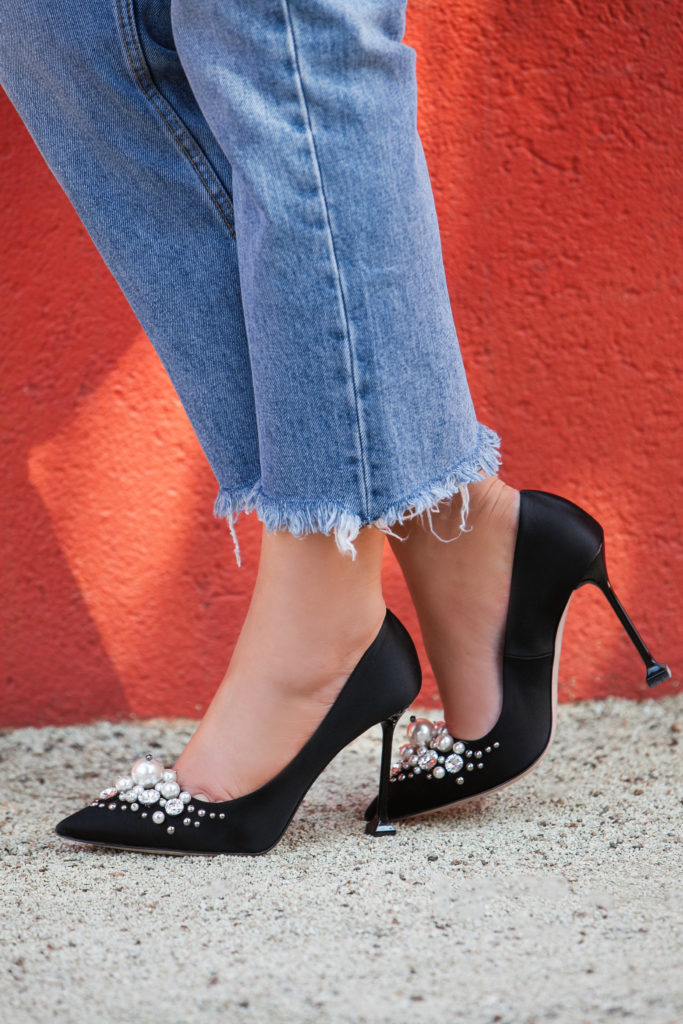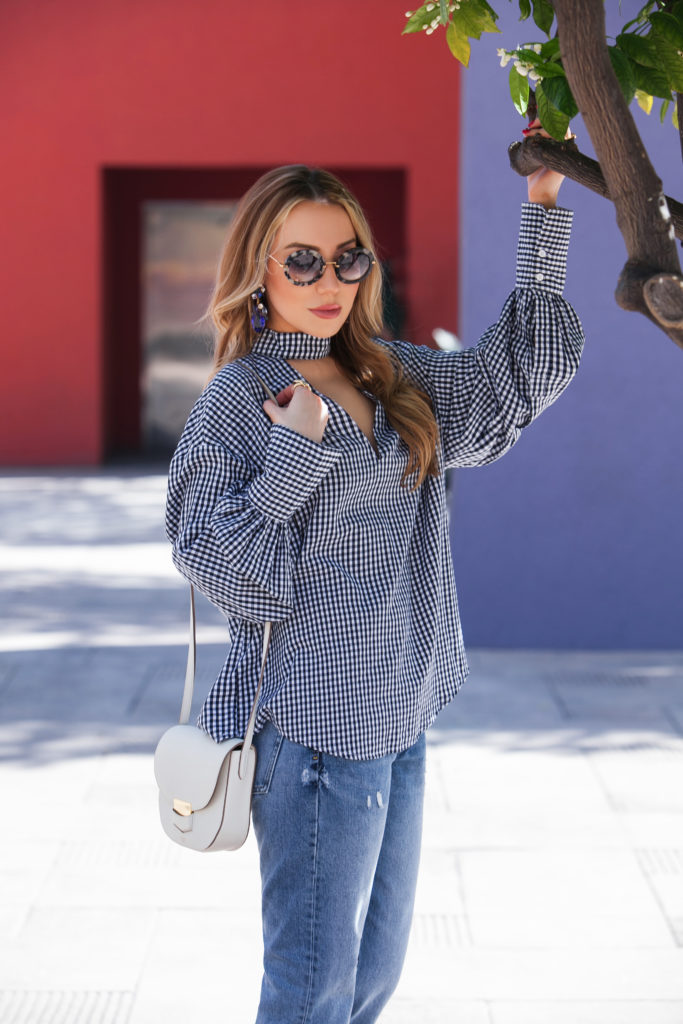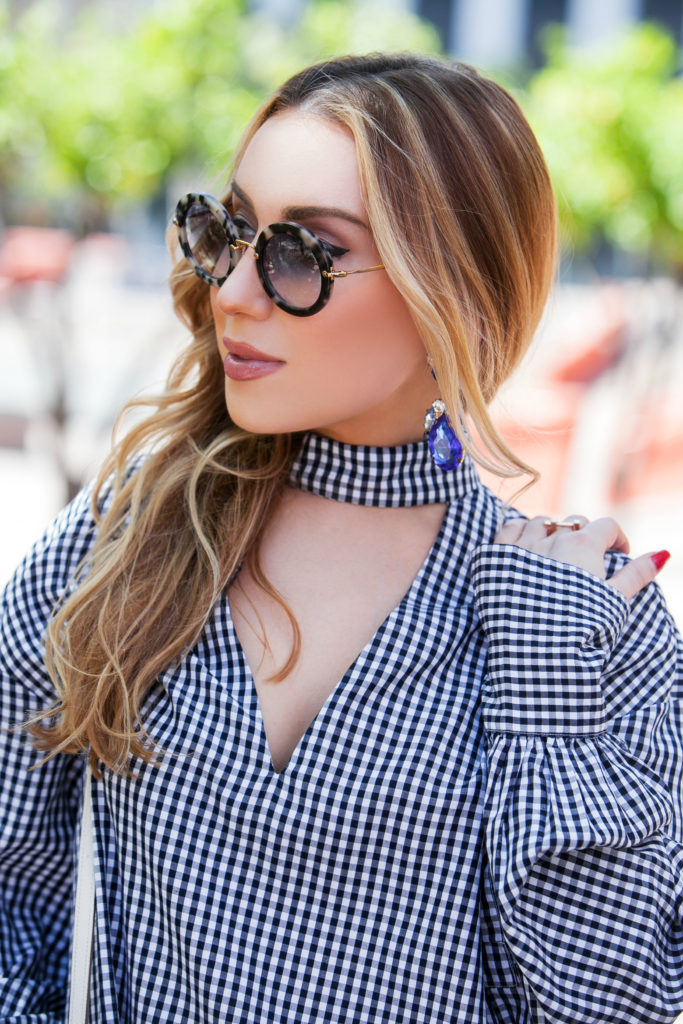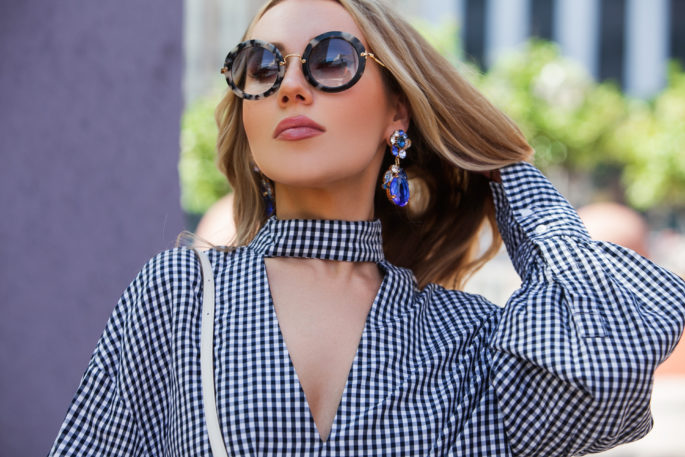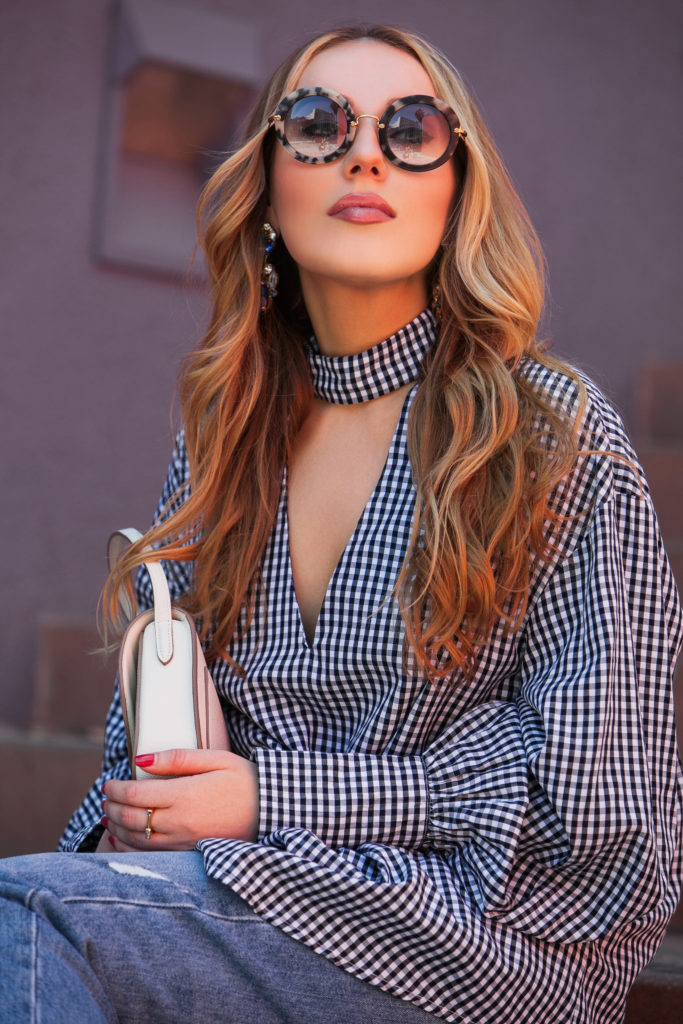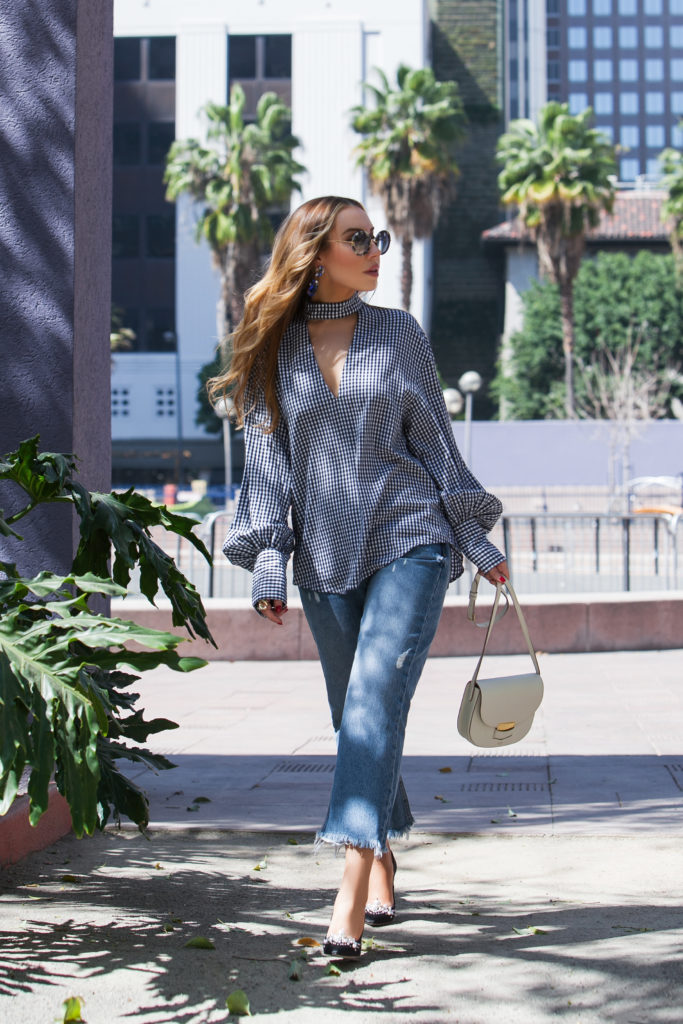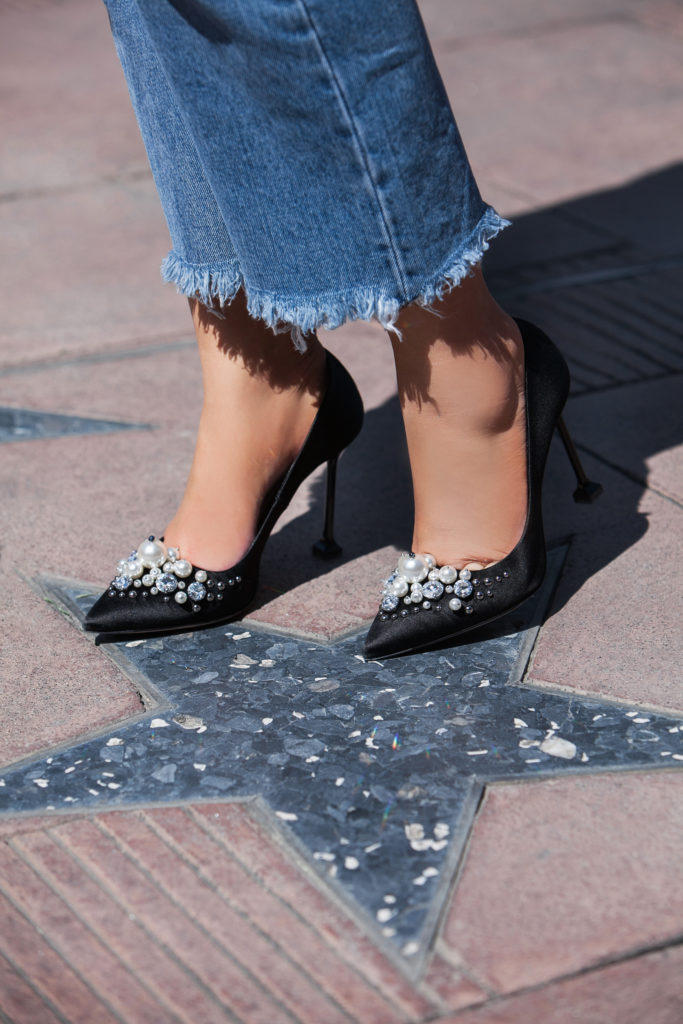 Top: Zara also love in this print 1 | 2 | 3 | 4
Jeans: Zara also love 2 | 3 | 4 | 5
Pumps: Miu Miu 1 | 2 | 3 | 4 | 5
Sunglasses: Miu Miu 1 | 2
Bag: Celine
Lips: MAC in Velvet Teddy
One is a staple print that is relatively safe, favored by many and is incorporated season after season in fashion or often used for things in our households. Oversized sleeves on the other hand, are a daring trend that makes a come back from time to time, bringing a different twist to a style or trend either modern or reminiscent of past influence, for those eager to experiment.
The current trend of oversized sleeves makes the look more modern and structured so the pieces, even in classic and familiar prints like gingham, polka dot, stripes and floral, get a a complete update in terms of shape and style.
What are your thoughts on the oversized sleeve trend? Does incorporating it in staple patterns make it easier to work with or is it still out of your comfort comfort zone – a "your sleeves are too long" type of scenario. 
Photography by Mila Zvereva