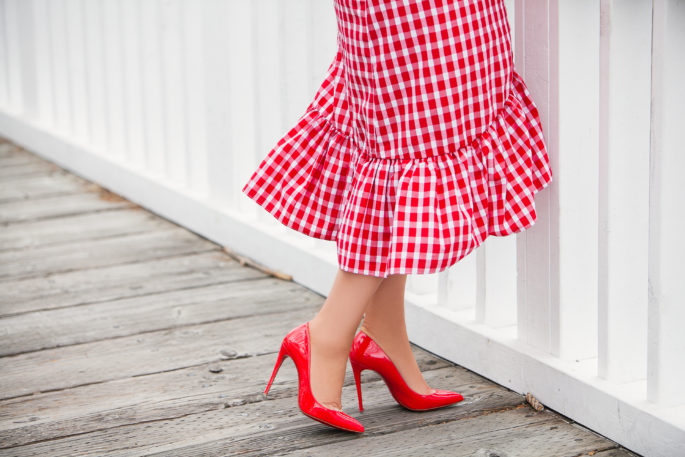 Gingham is definitely known for being a spring / summer favorite. Once Zara released their infamous red skirt in the aforementioned print there was no surprise in the crowd's obsession. With a rich cherry red color, it quickly became one of the most popular items company-wide over the past few months.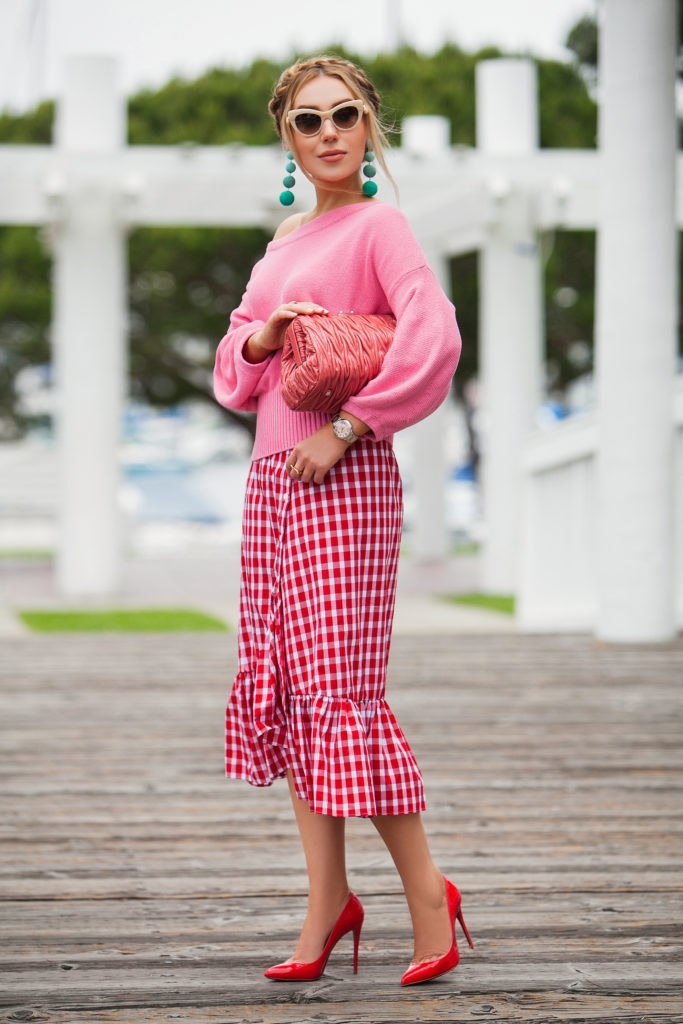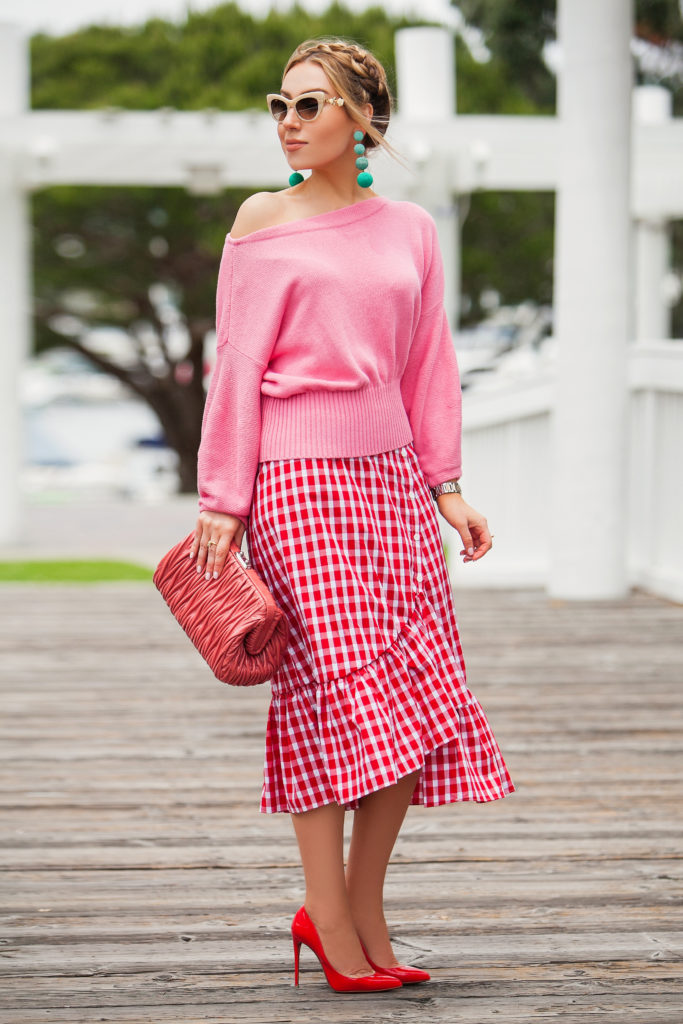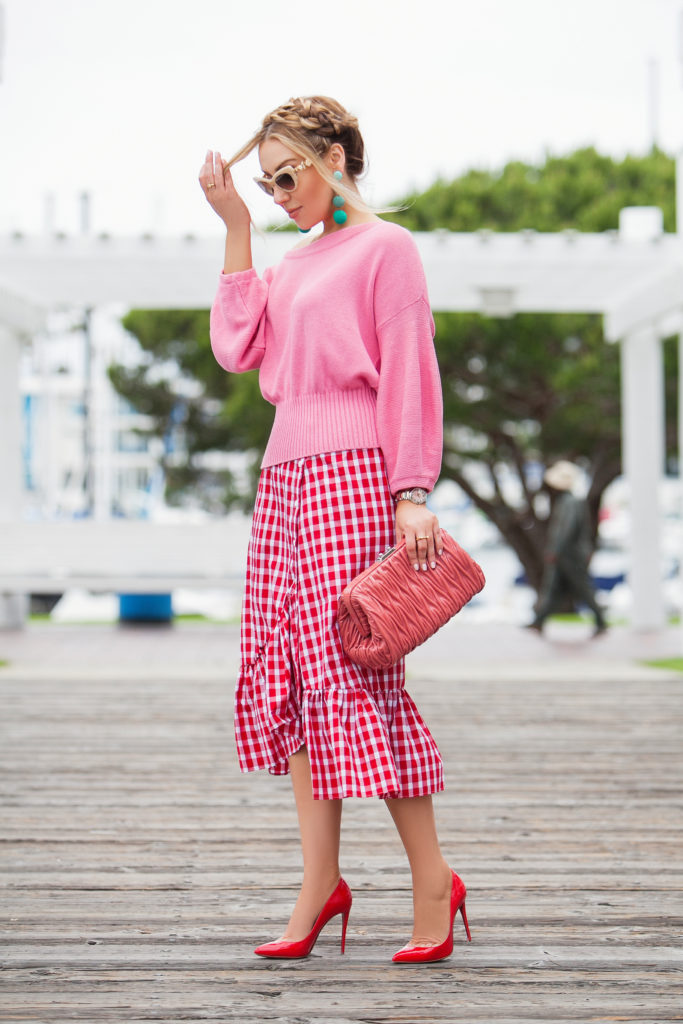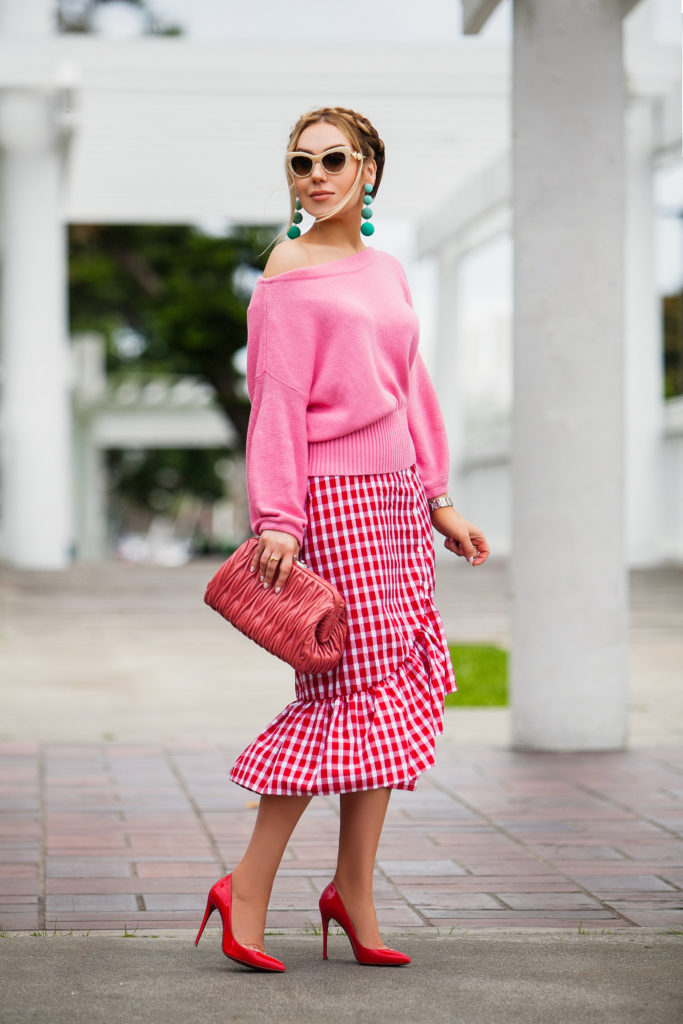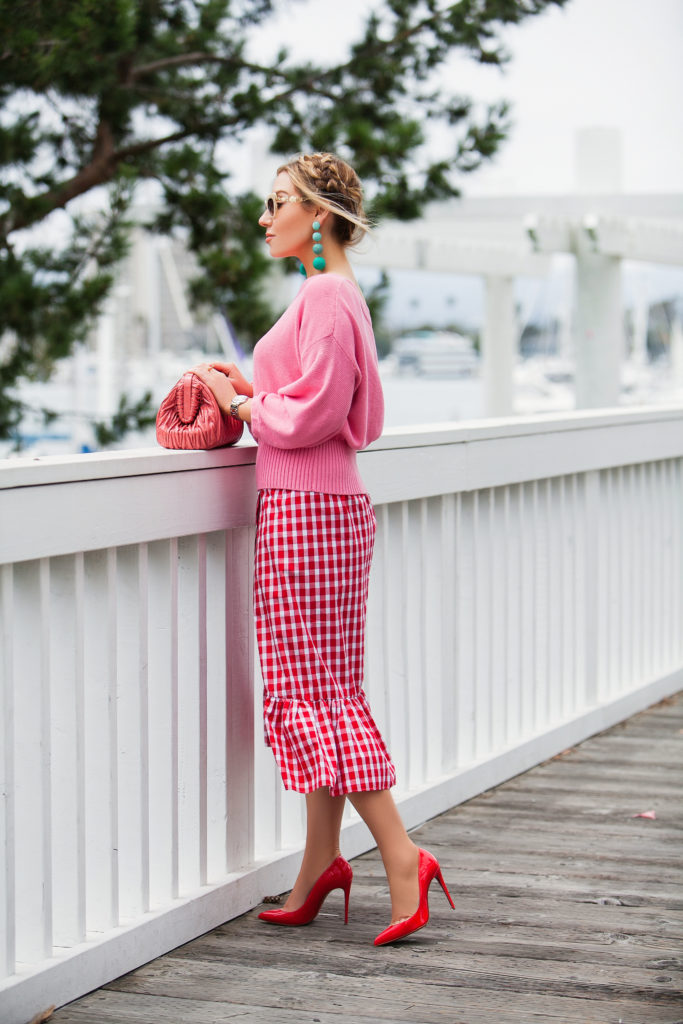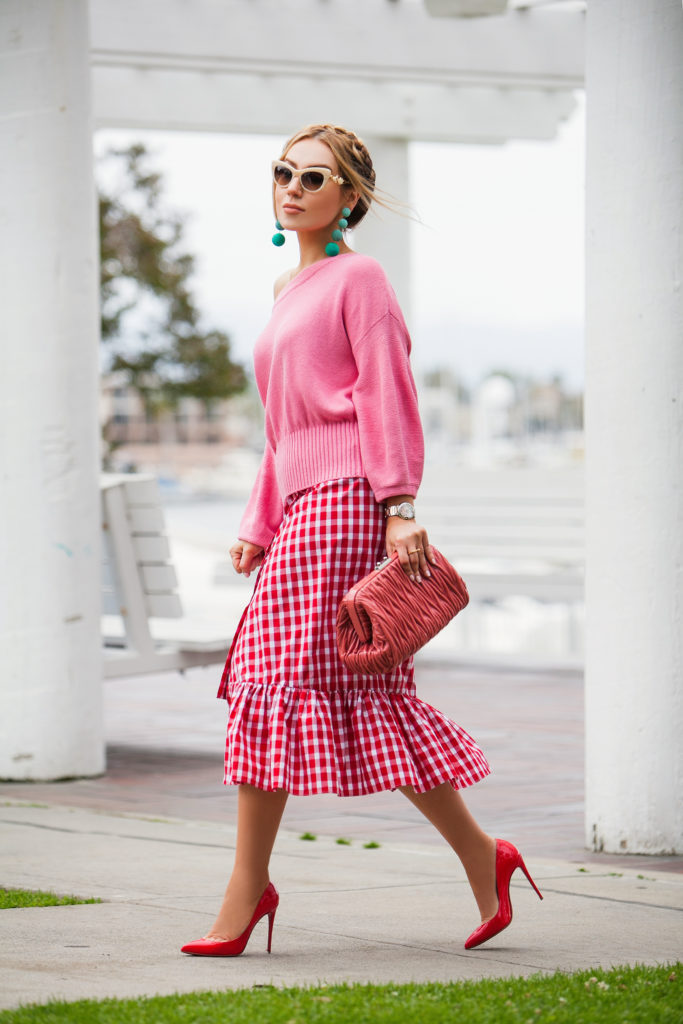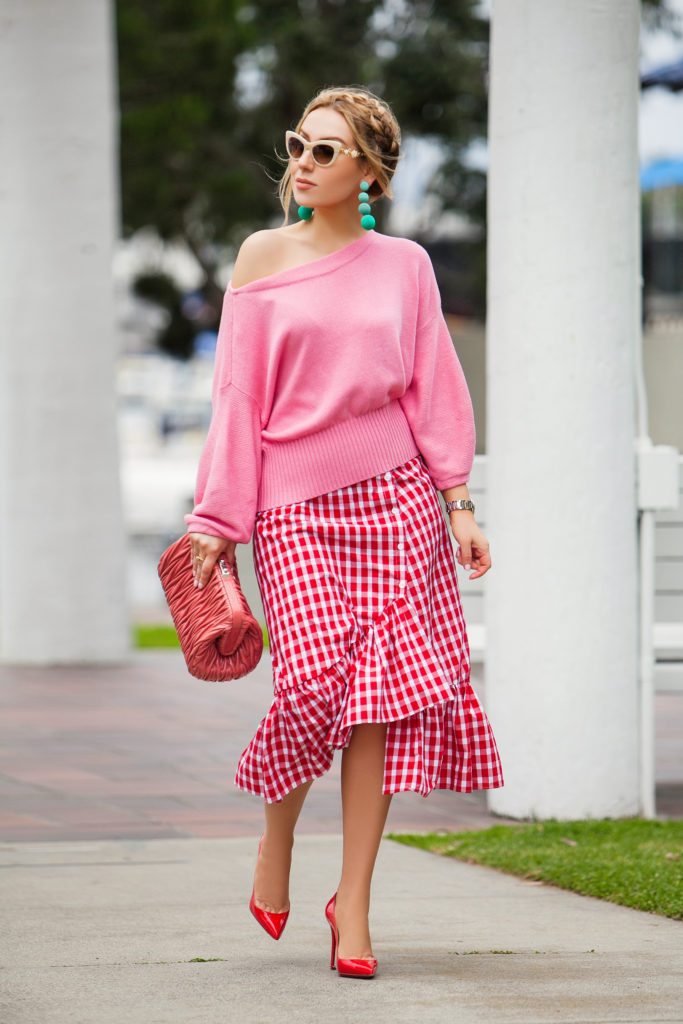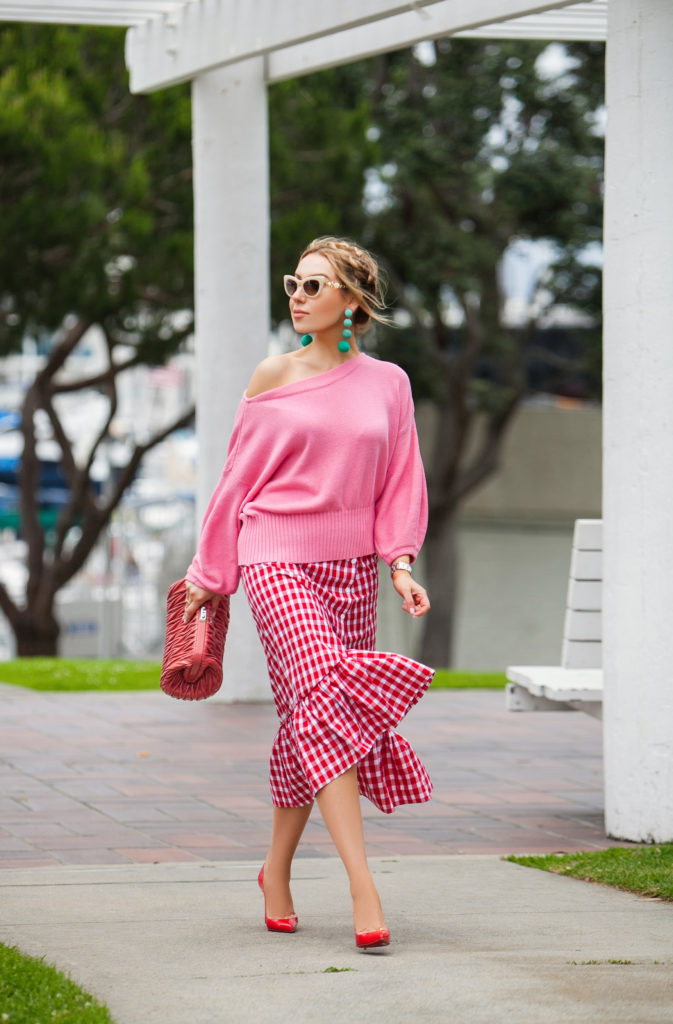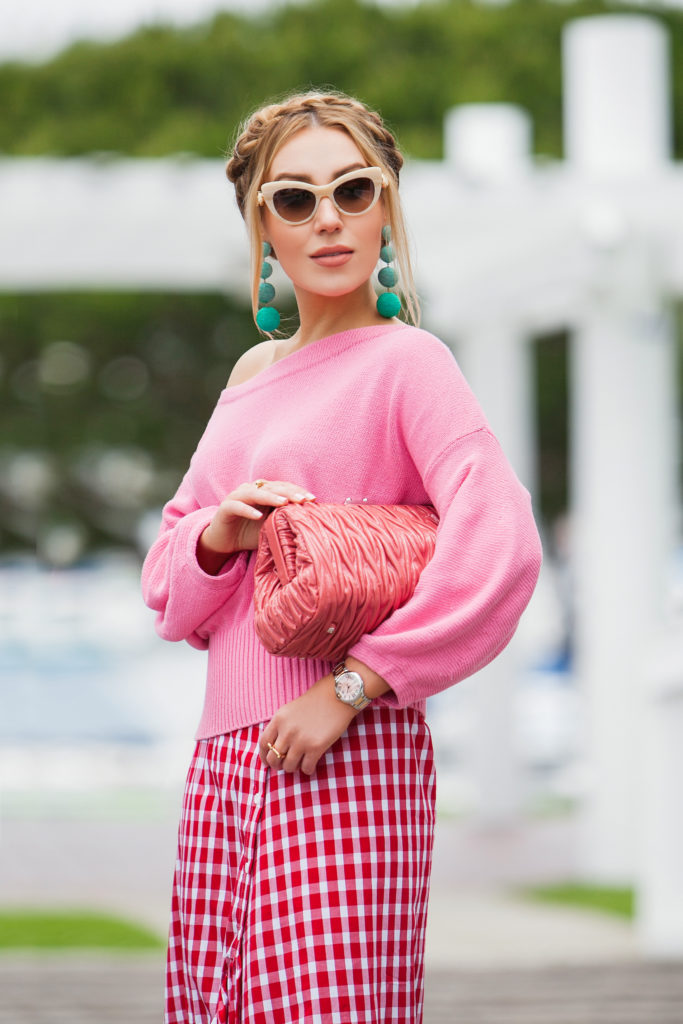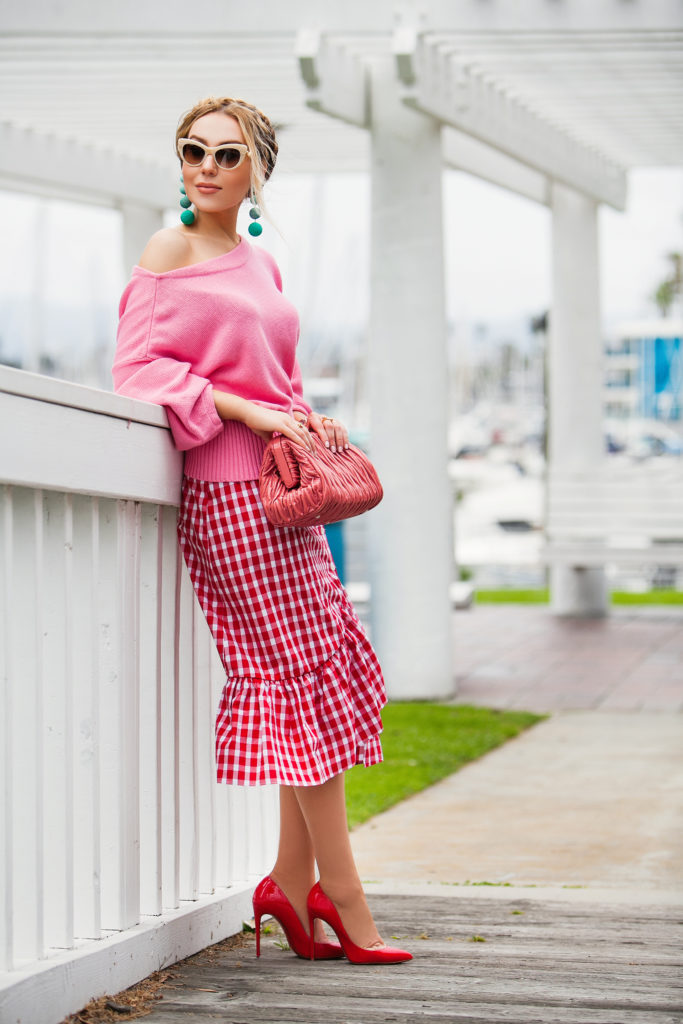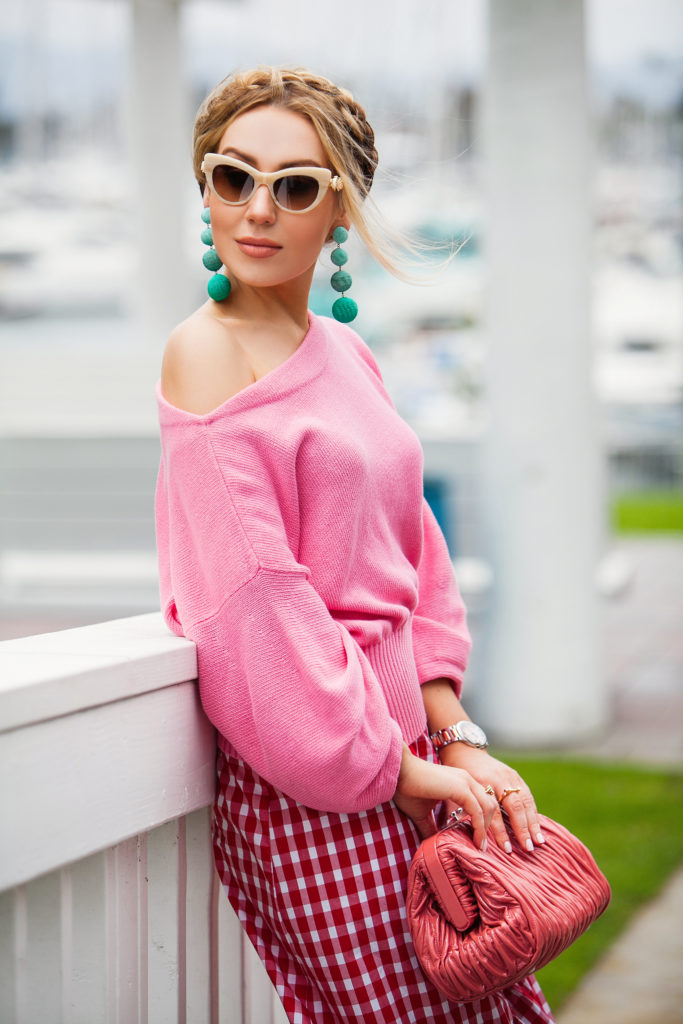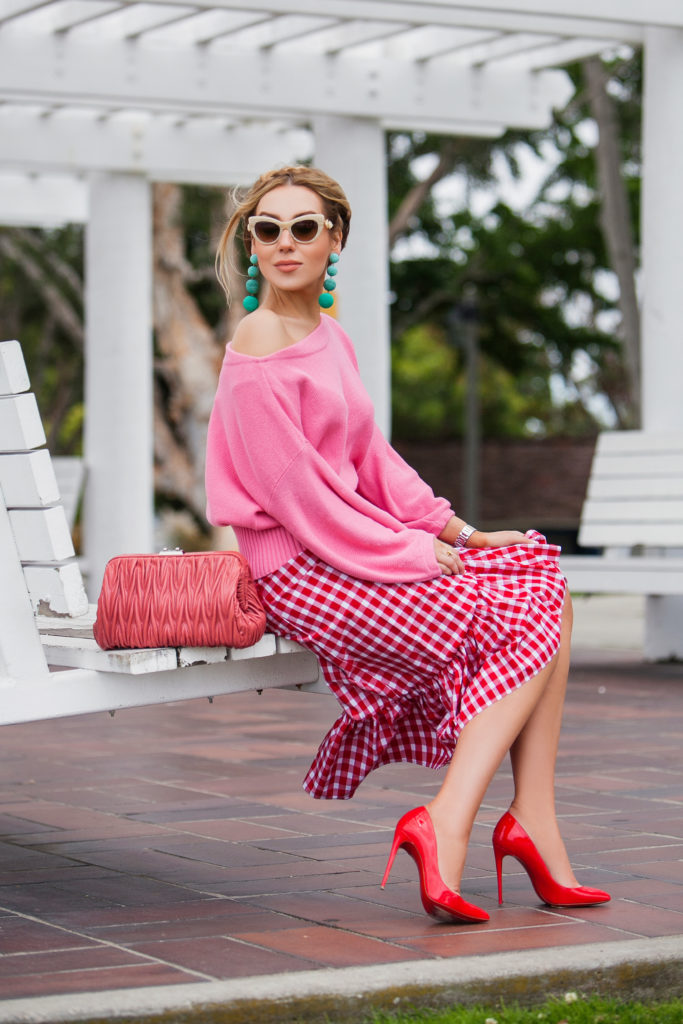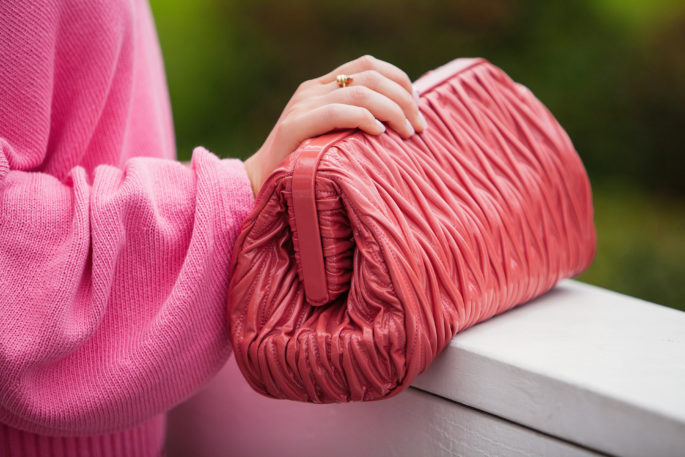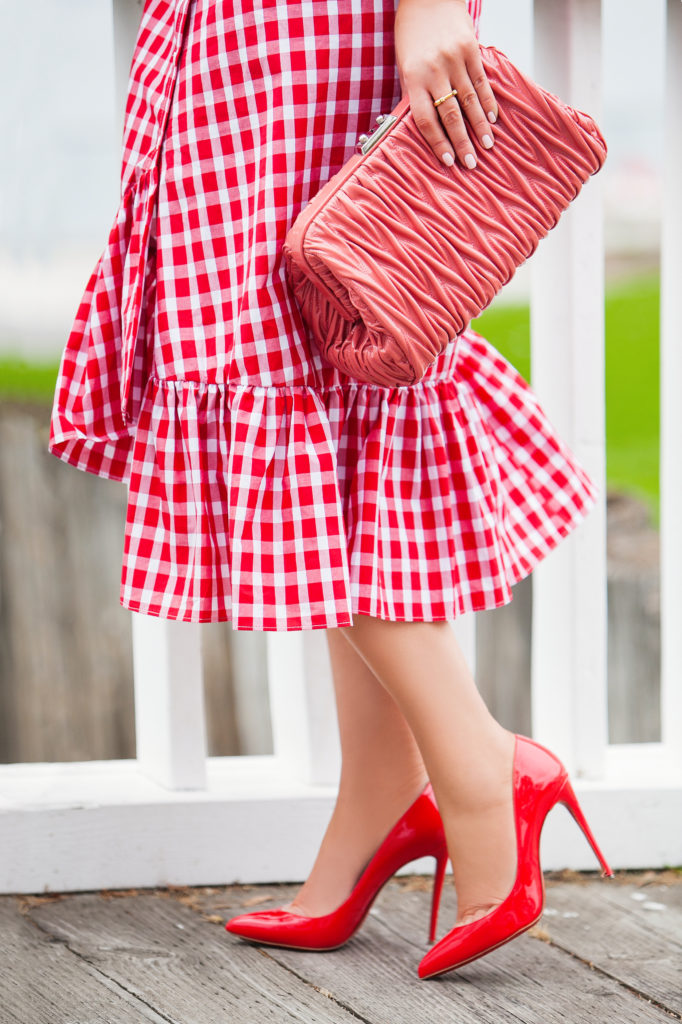 Skirt: Zara similar 1 | 2
Sweater: Anthropology love these in pink 1 | 2 | 3 | 4
Shoes: Christian Louboutin in red suede 1 | 2 | 3
Bag: Miu Miu similar 1 | 2 | 3
Sunglasses: DOLCE & GABBANA 1 | 2 | 3
Earrings: Rebecca de Ravenel 1 | 2 | 3
Lips: MAKE UP Forever in 103
  Seeing every other person style it was sort of off-putting, but then also challenging because I wanted it to have my personal touch. Going with a blue or white shirt was a no brainer but then hundreds of other fashionistas had already done it, so this combination was left for my behind the scenes, everyday easy pairings. 
I personally love wearing red with pink so when I found this balloon-sleeved sweater at Anthropology it was exactly what I wanted to style this red gingham skirt with to share with you guys on LA Vie du Papillon. A well-known and loved Zara skirt styled by me!
Also the pop of mint against the pink gave a nice contrast making the reddish tones pop and bringing a cooler hue out of the pink.
Do you completely stay away and not fall for mass loved fast fashion pieces from well known retailers like Zara, Topshop or Asos? Or do you take this as a challenge and try to create something with your personal signature when you happen to like one of the crowd's favorites?
Photography by Mila Zvereva   SaveSave
SaveSave SaveSave SaveSave SaveSave SaveSave
SaveSave
SaveSave
SaveSave
SaveSave