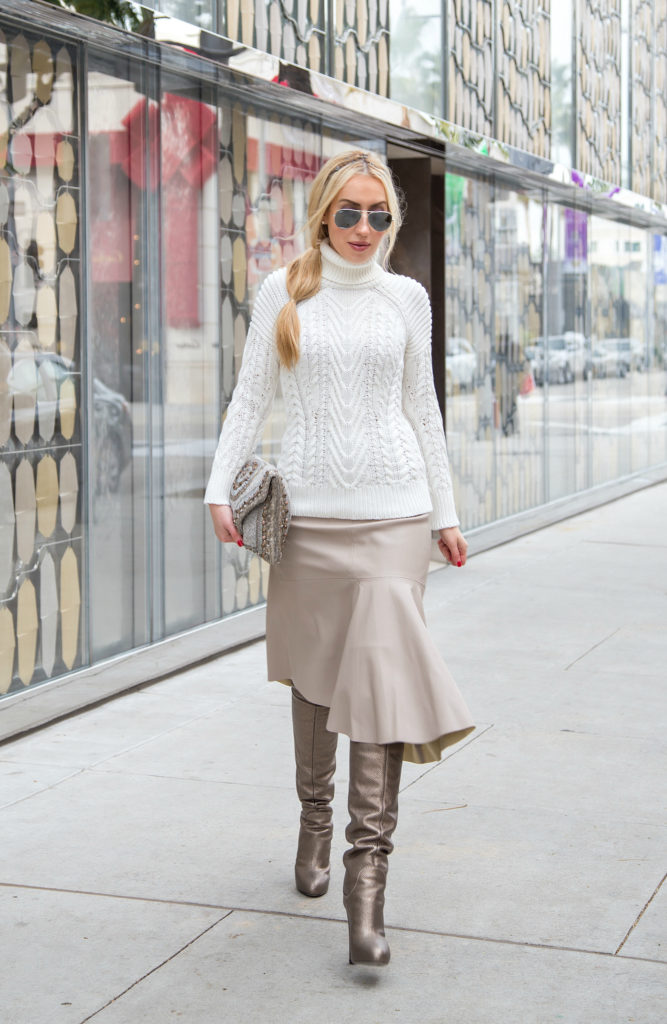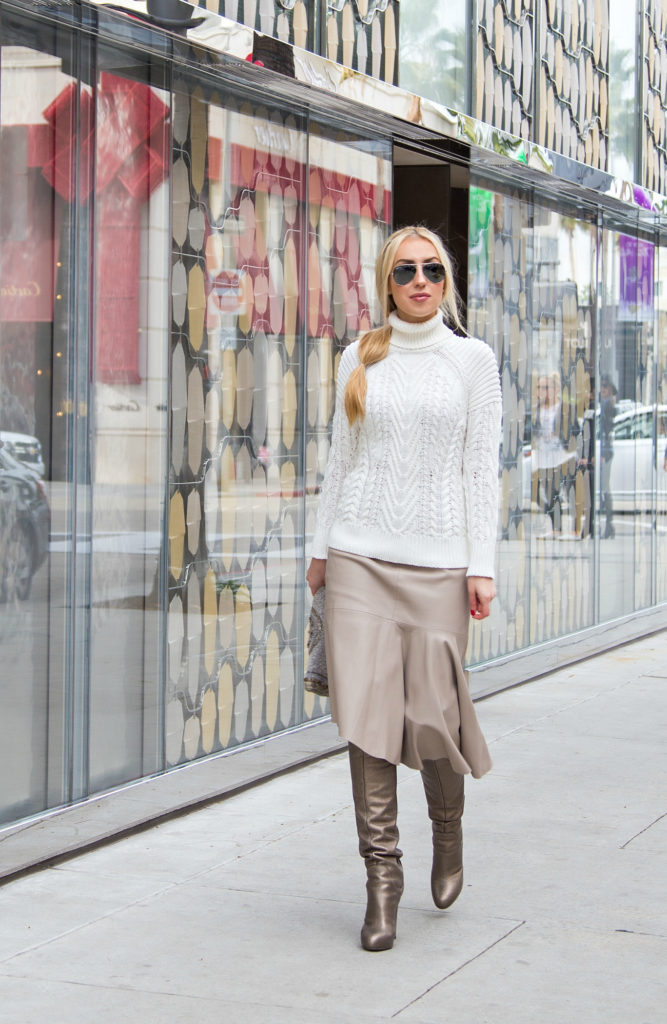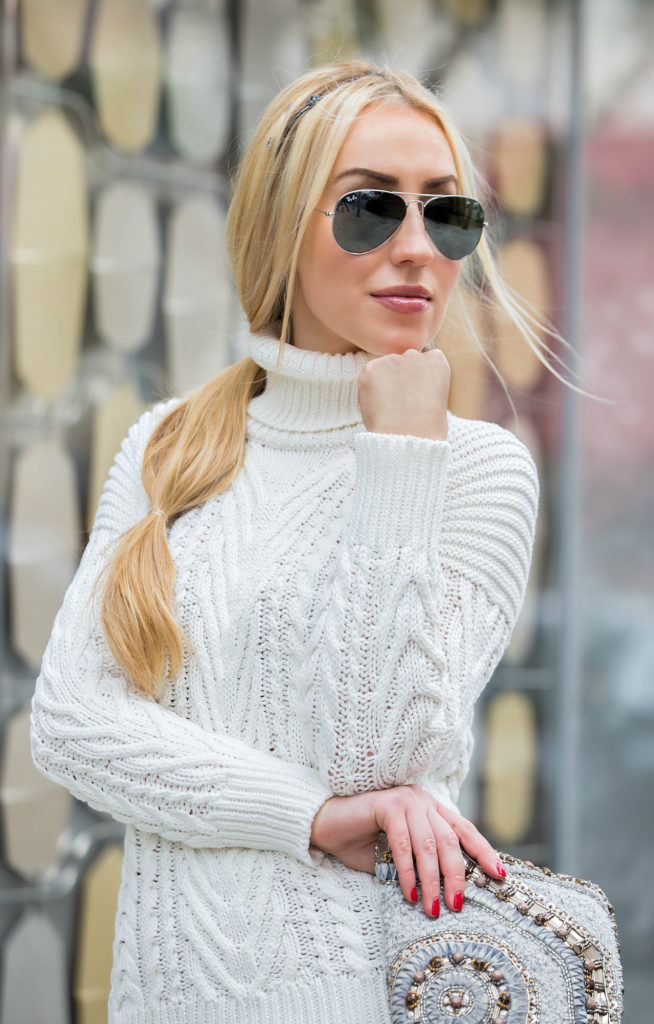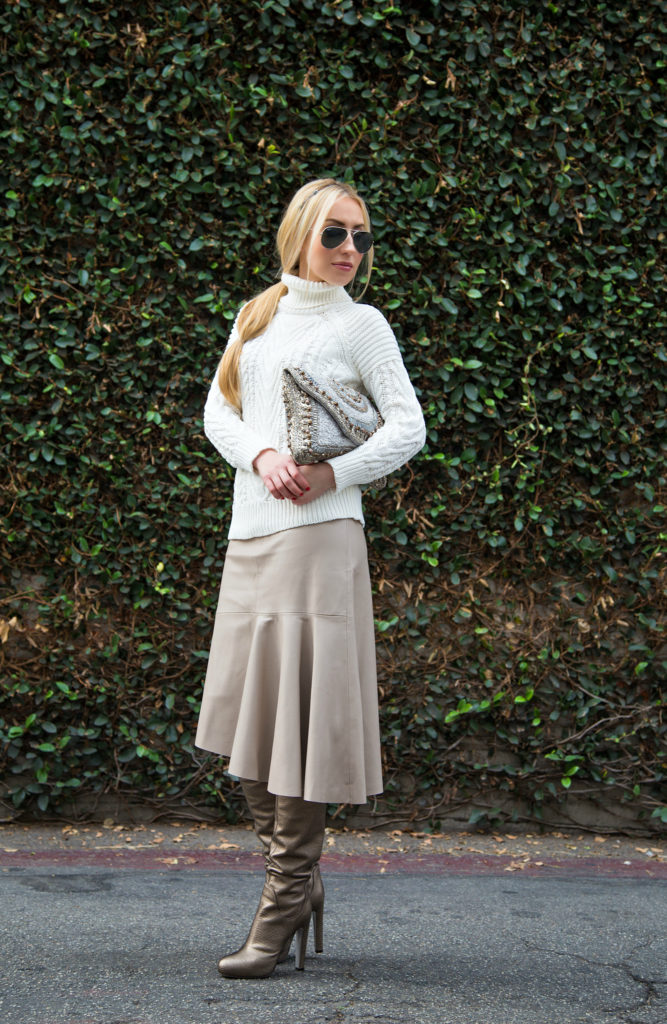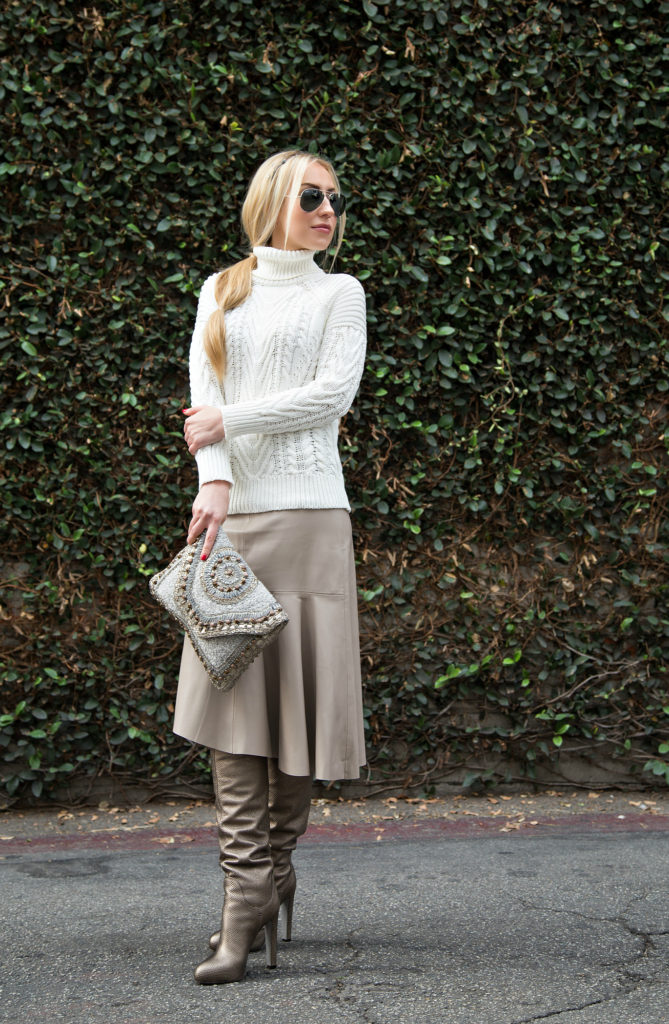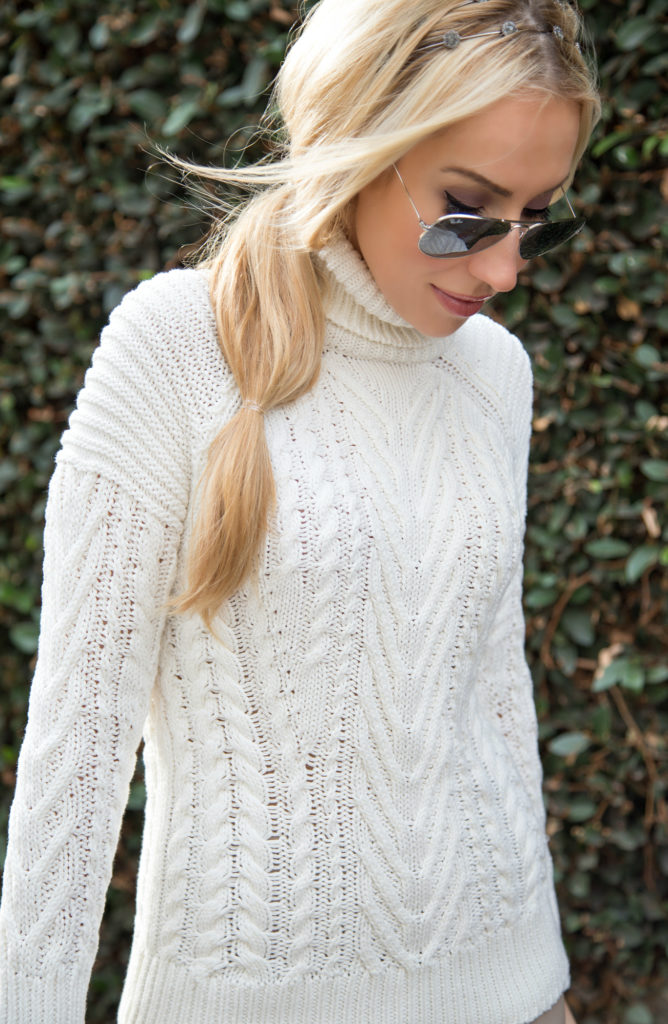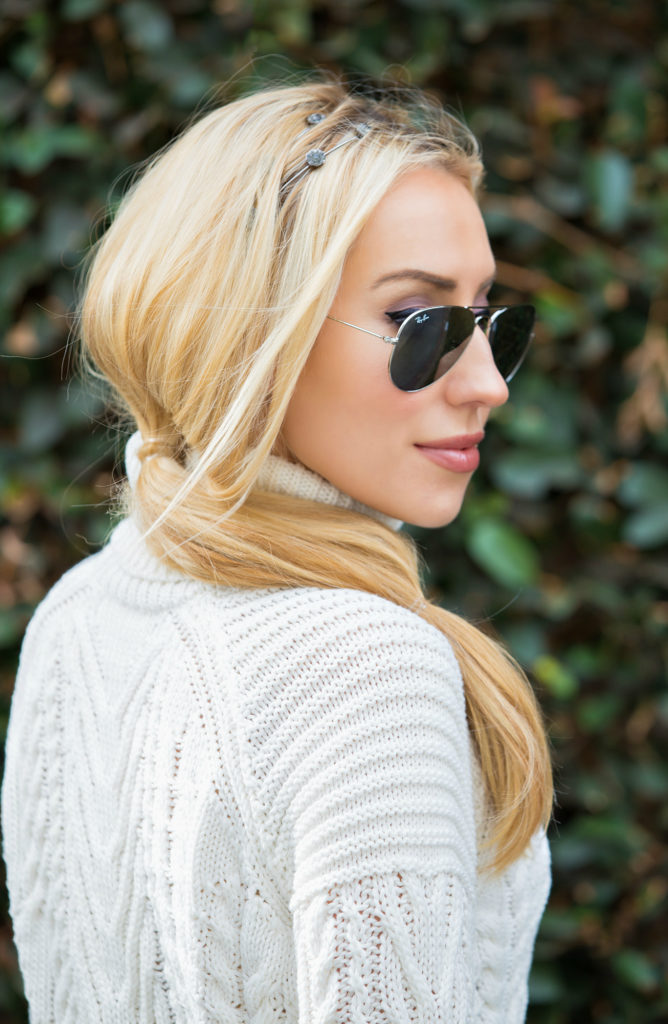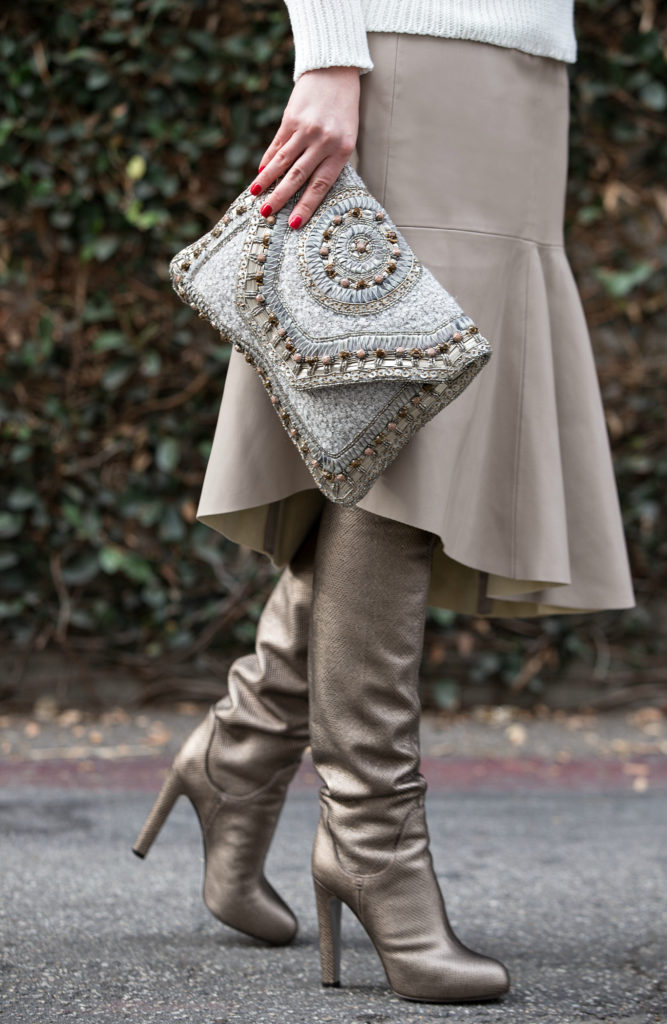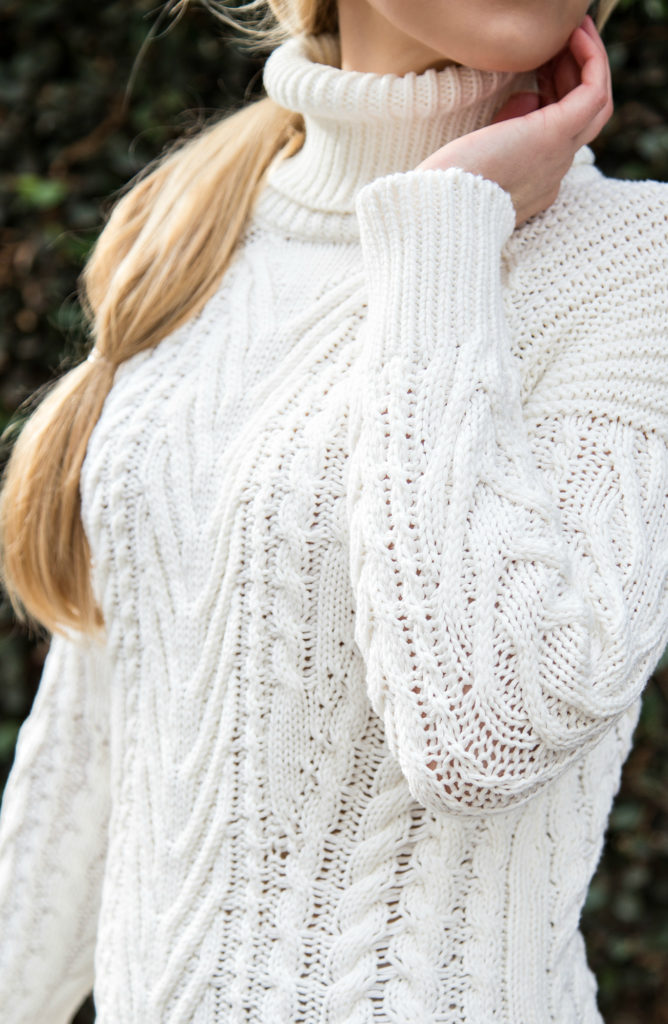 Sweater: Zara (similar) 1 | 2
Skirt: Zara (smilar) 1 | 2 | 3
Clutch: Antik Batik (similar) 1 | 2 | 3
Boots: Sergio Rossi 1  also like  2 | 3
Sunglasses: Ray-Ban 1 | 2
Lips: CLINIQUE Chubby Stick Lip Balm and Clarins Colour Quench Lip Balm
I always found it rather hard to style this pair of Sergio Rossi boots that I had in my collection due to them running over the knee and their metallic golden finish. But this season, I found myself reaching out for them more and more. They just seemed to go perfectly with so many outfits, and now I see why.  The metallic finish of the boots has a right amount of sheen and creates a perfect shade of antique gold, giving an interesting twist to neutral looks and a fun contrast with brighter colors.  As for the shape of the shoes,  they are just one of those timeless pairs that don't go out of style.
So note to yourself – if you are like me and hate being excessive and have a very intimate relationship with your closet (every item has a story and a memory behind it) then try to reinvent the gems that you already have and take them for a new spin.
Photography by Janice Reinold of Chasing Hiromi Photography