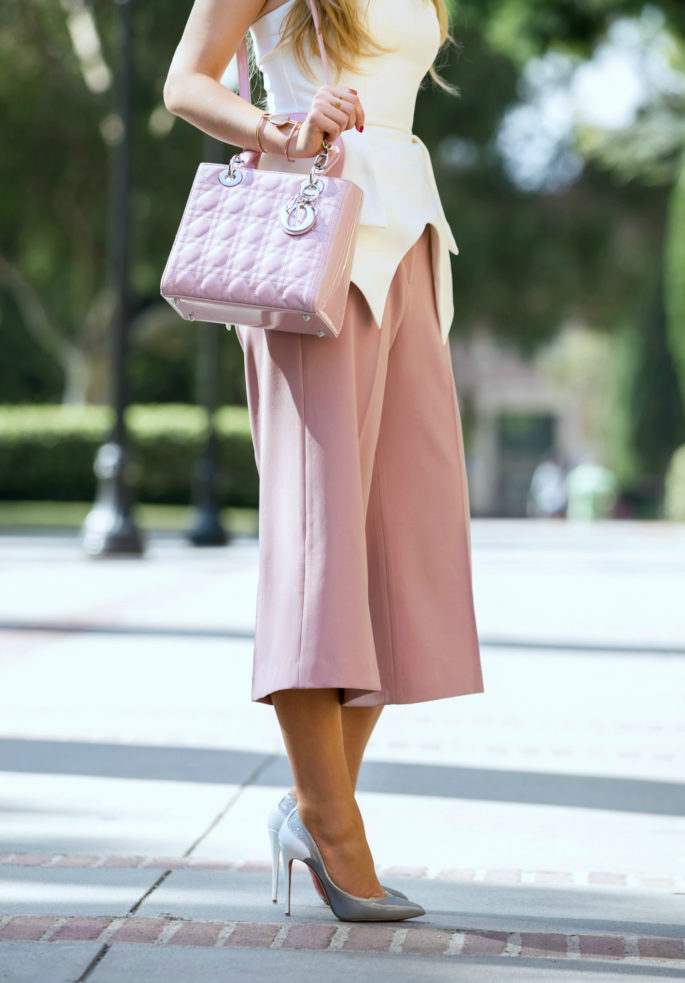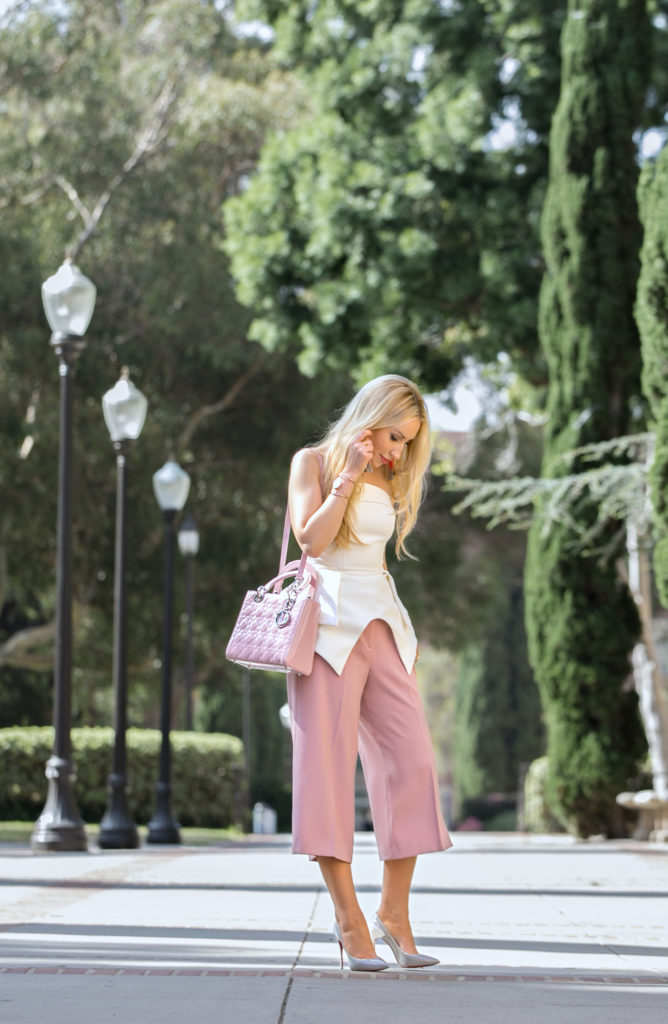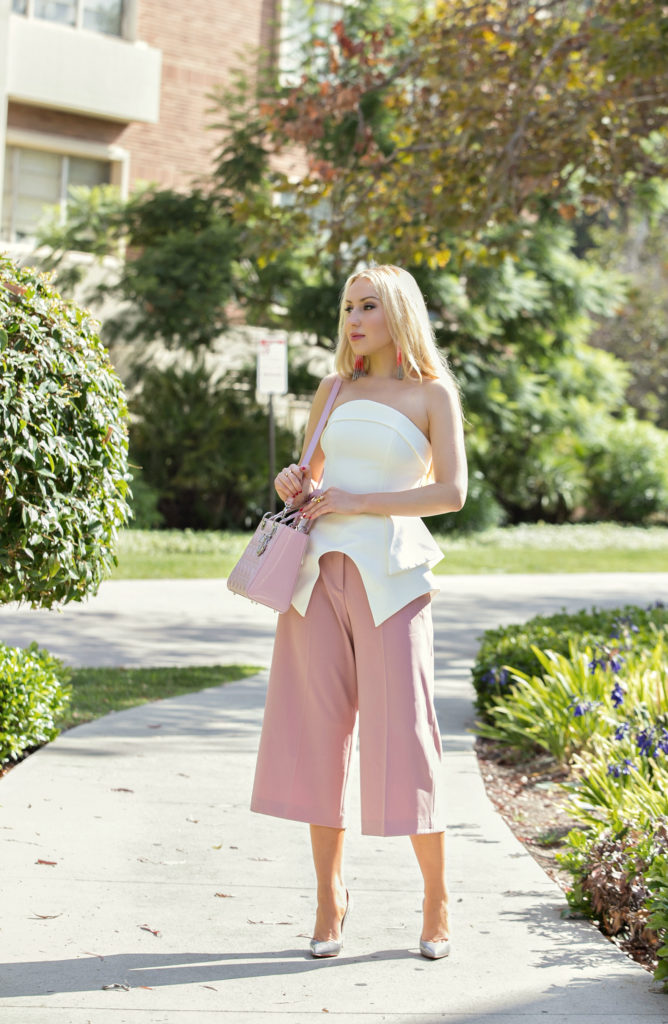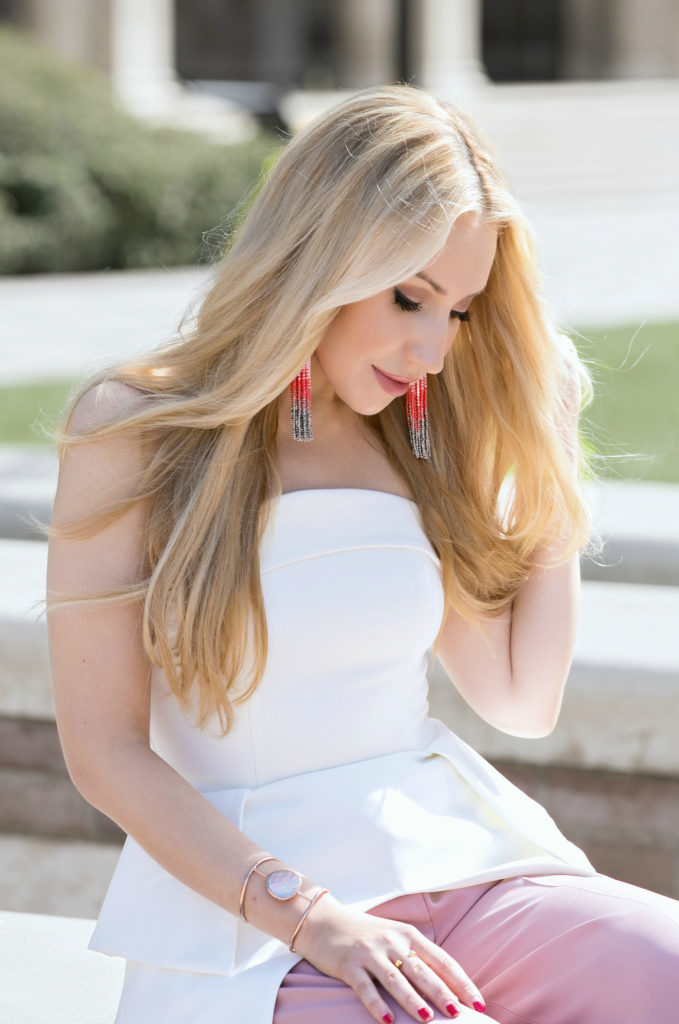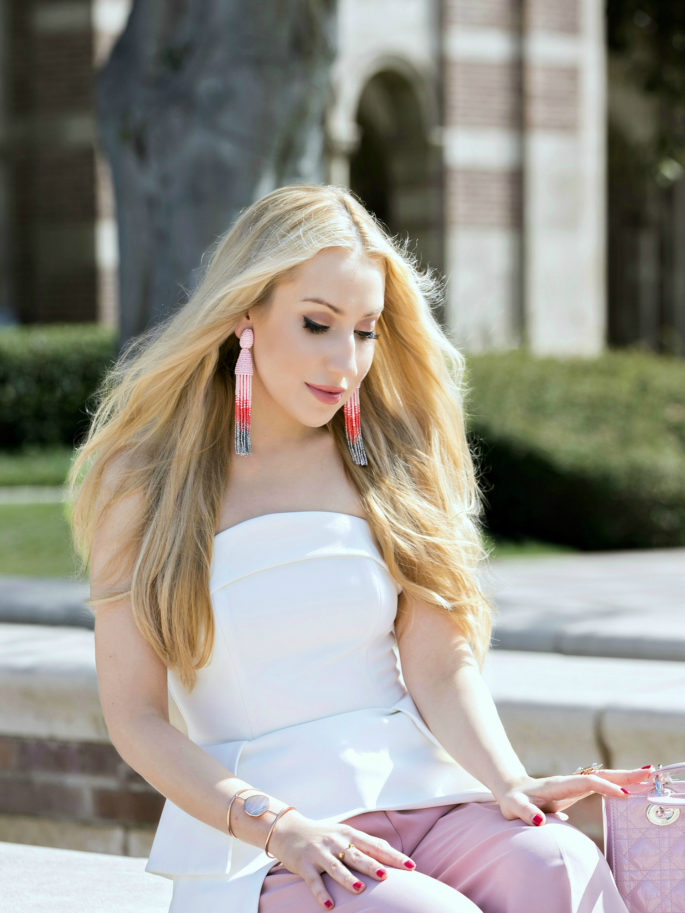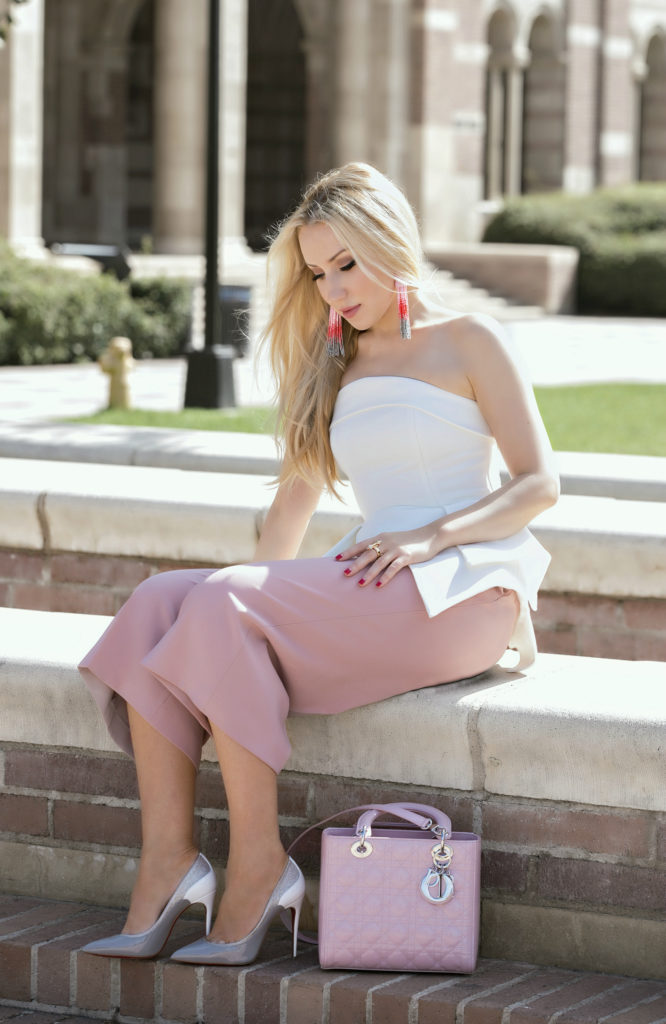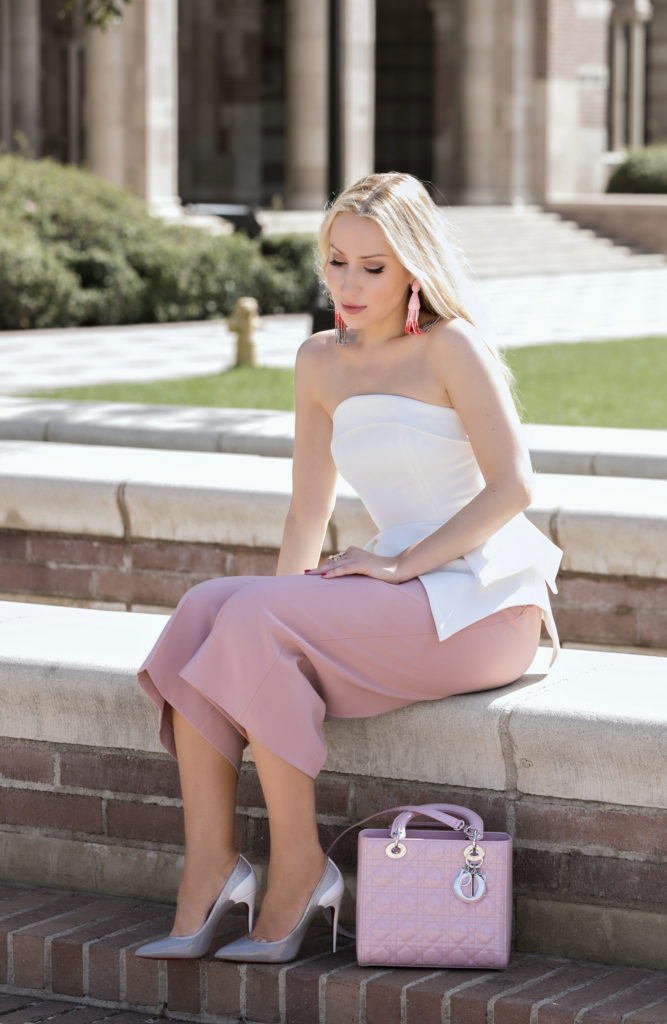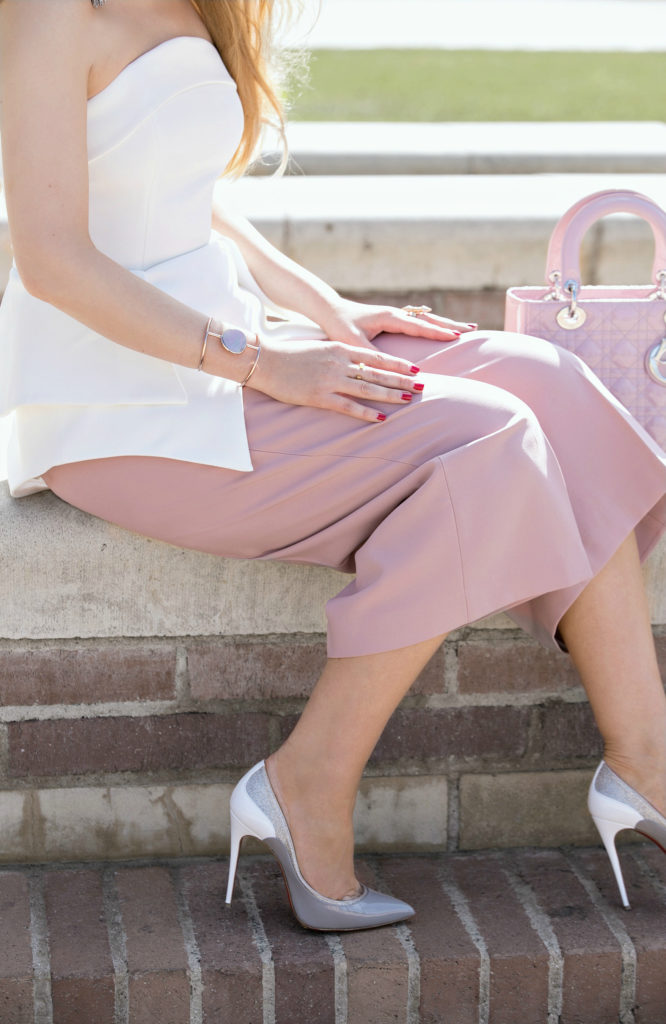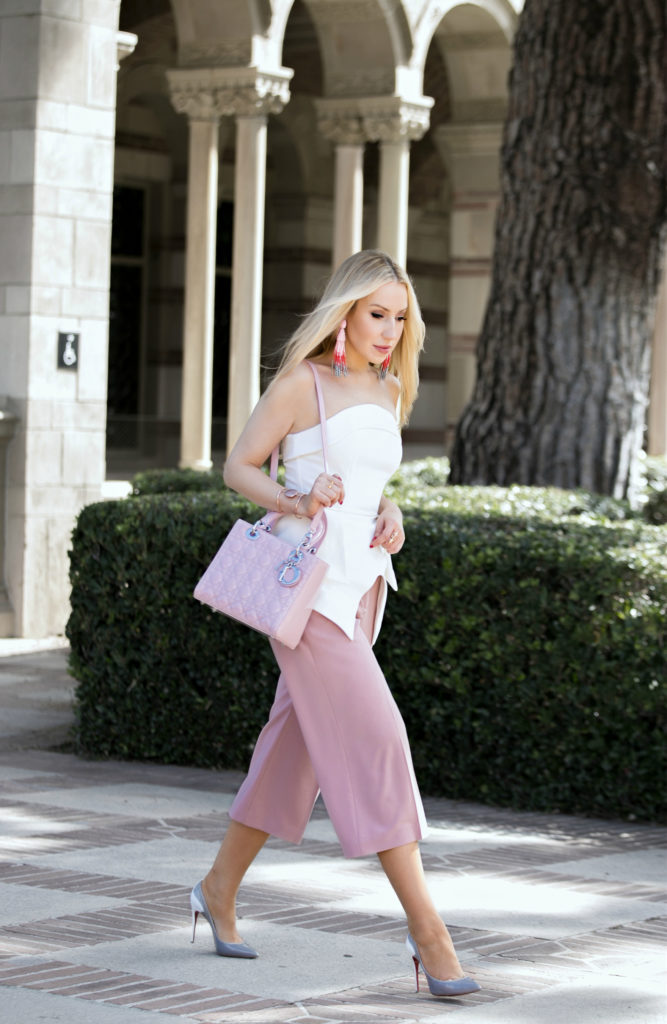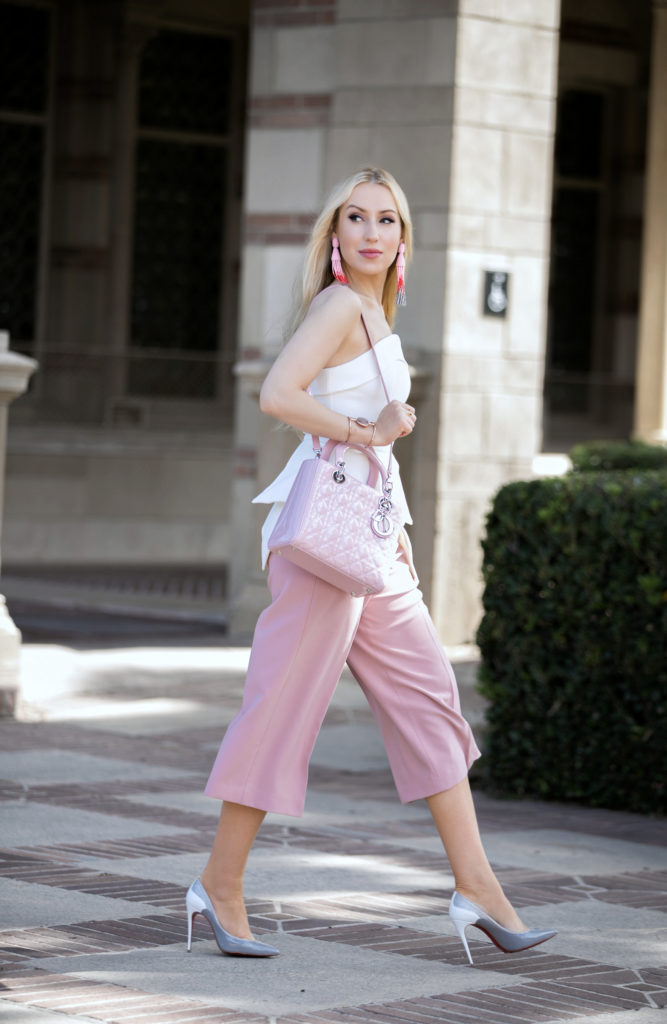 Corset: Finders Keepers (similar) 1 | 2 | 3
Culottes: Zara and other options 1 | 2 | 3
Pumps: Christian Louboutin 1 | 2
Bag: Dior (similar color and style options) 1 | 2 | 3 | 4
Earrings: Oscar de la Renta 1 | 2 | 3 | 4
Bracelet: Cornelia Webb 
The holidays are almost upon us. Hopefully most of you are done by now with gift shopping and wrapping and the only headache that is left is just to pick the perfect outfit for your gathering.
Again dresses and skirts might seem like a safe reliable option, but I also know a good number of ladies who just can't say no to pants. Black trousers with a crisp shirt sound like a wonderful combo on any occasion, and I am sure you wear this all the time to work or meetings,  so lets explore the possibilities 🙂
As another option I recommend culottes, which are available in a wide variety of colors. This dusty pink number could serve as a perfect bottom option to be paired with a silk blouse or a dressy top to go along with classic pumps and a few statement jewelry pieces.    
Photography by Janice Reinold of Chasing Hiromi Photography