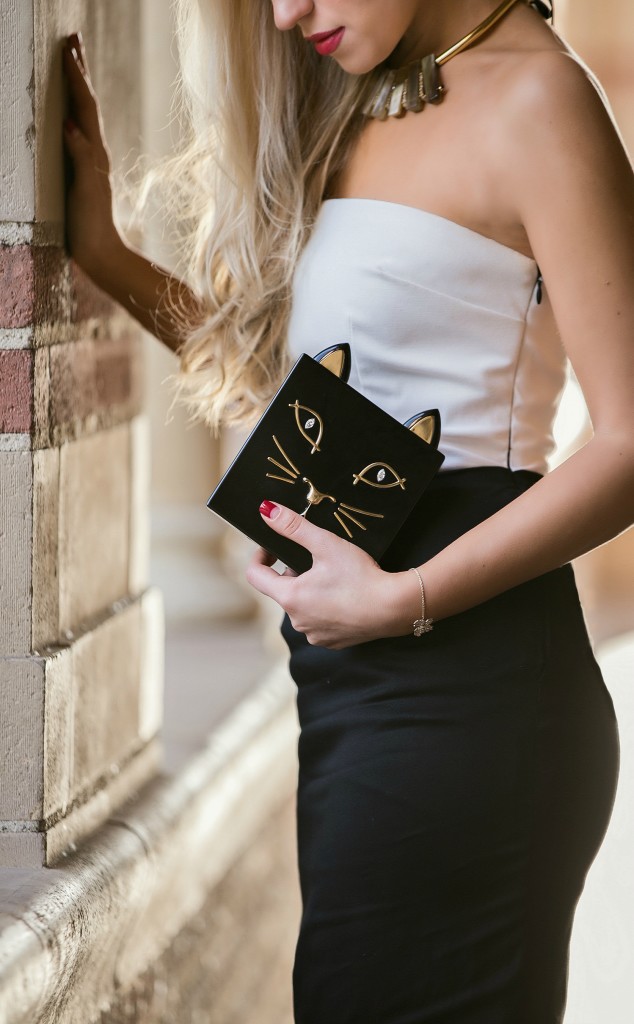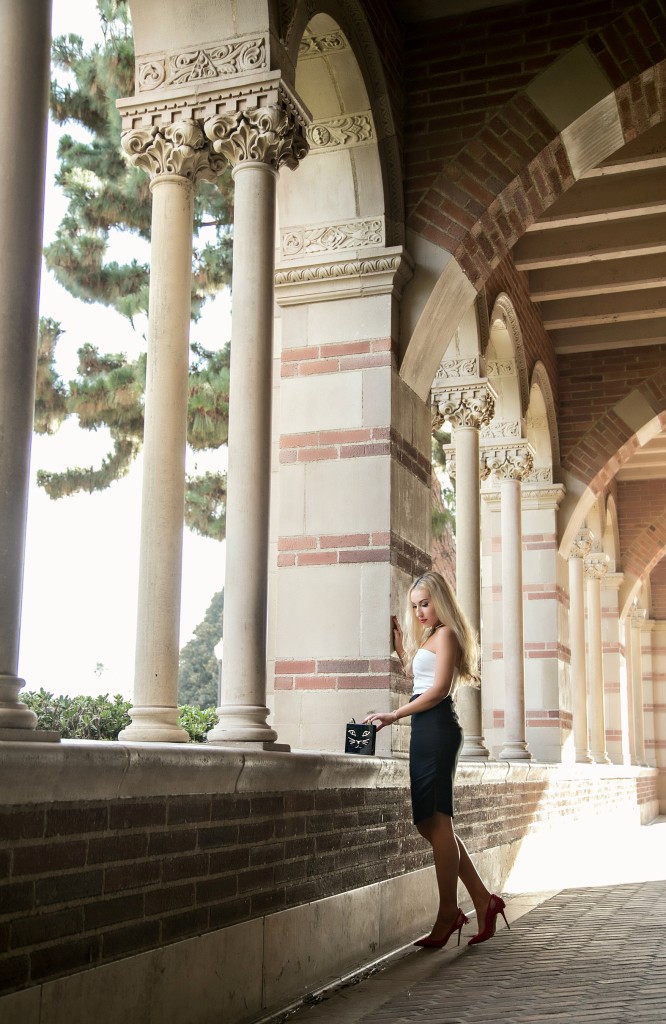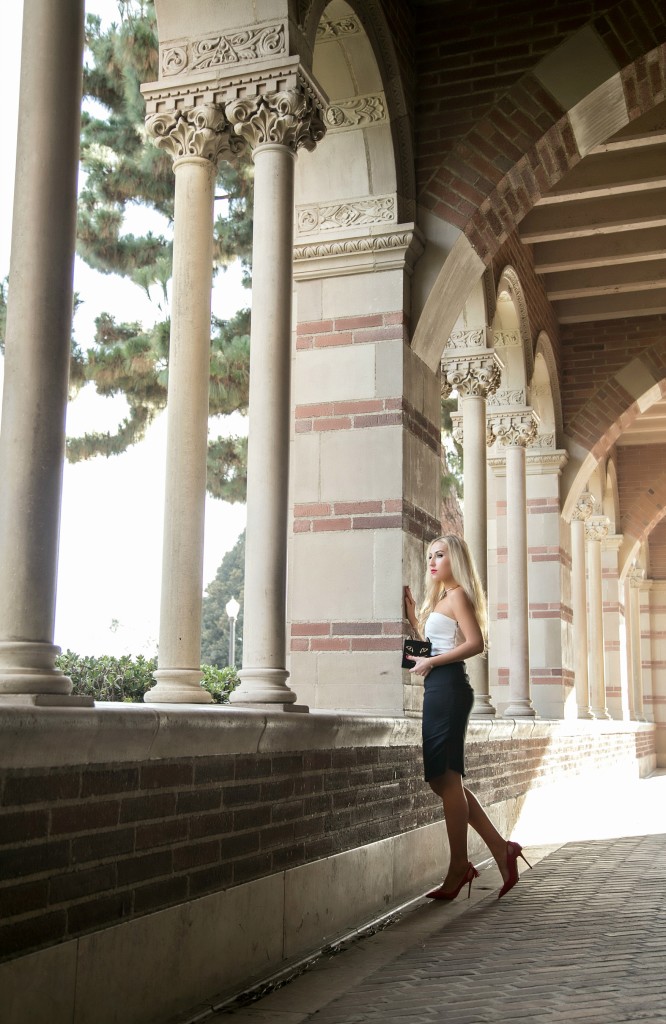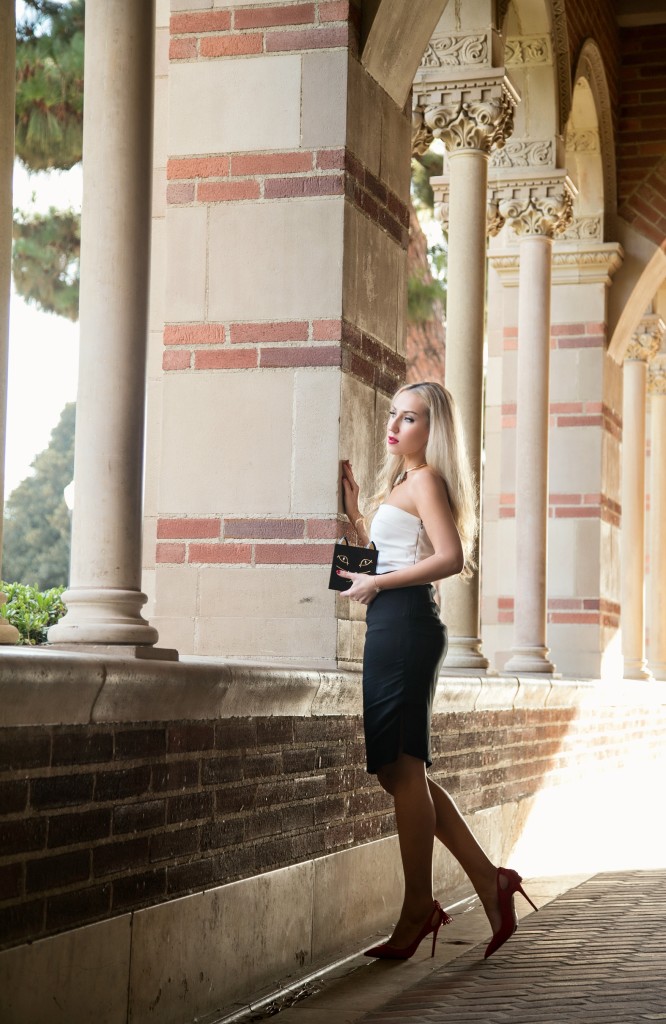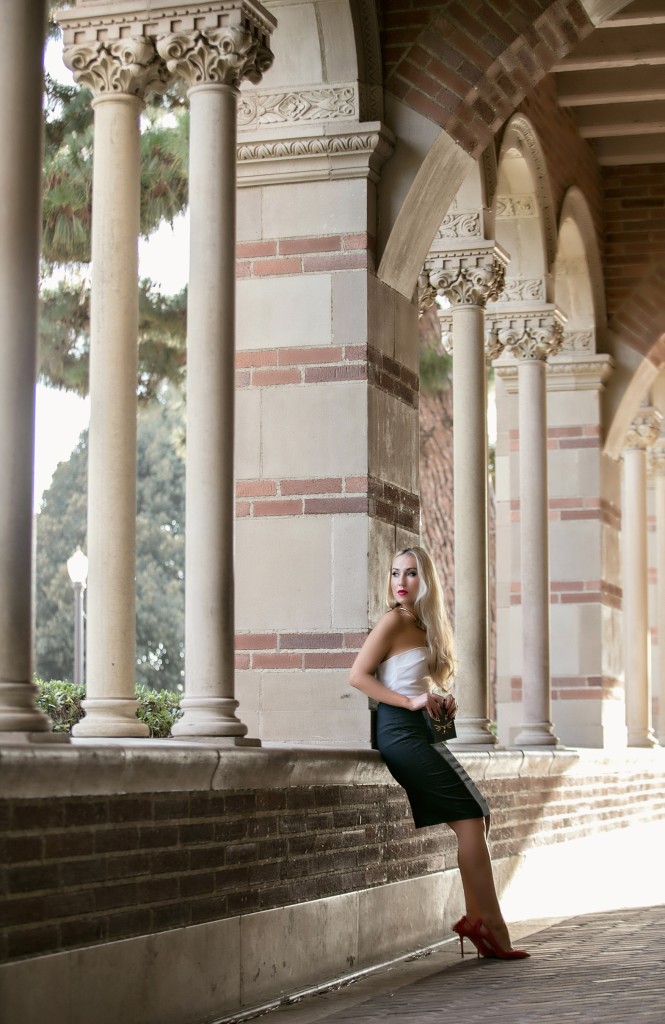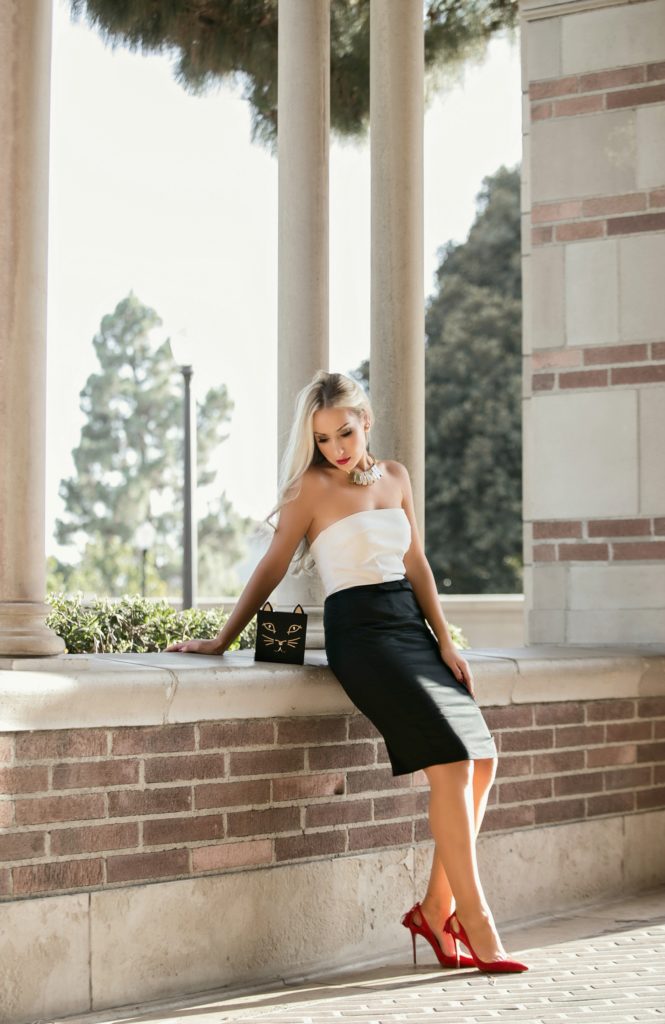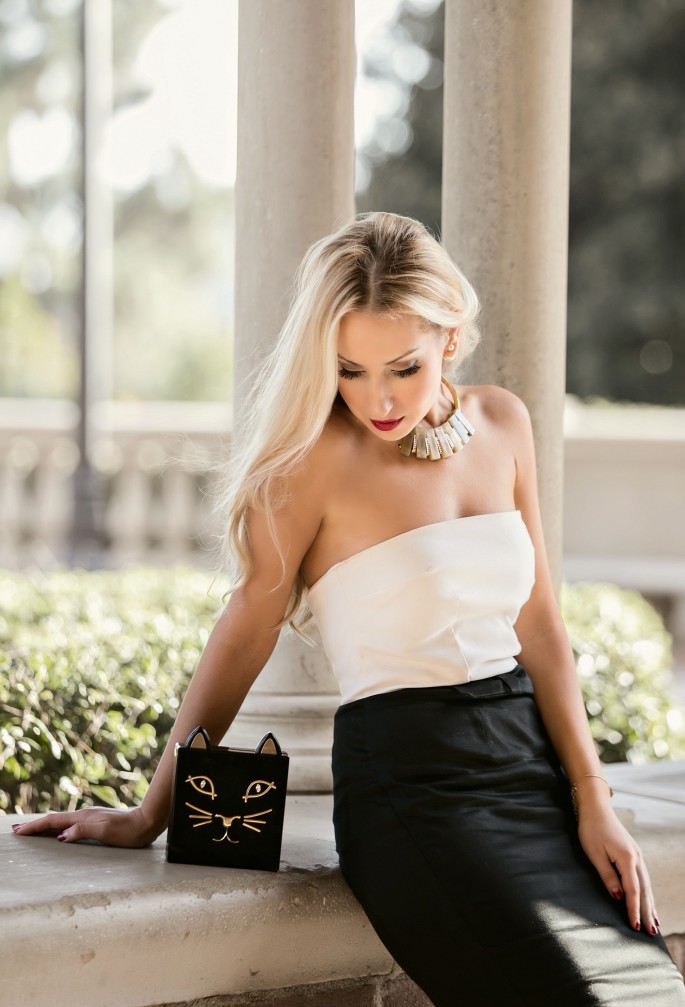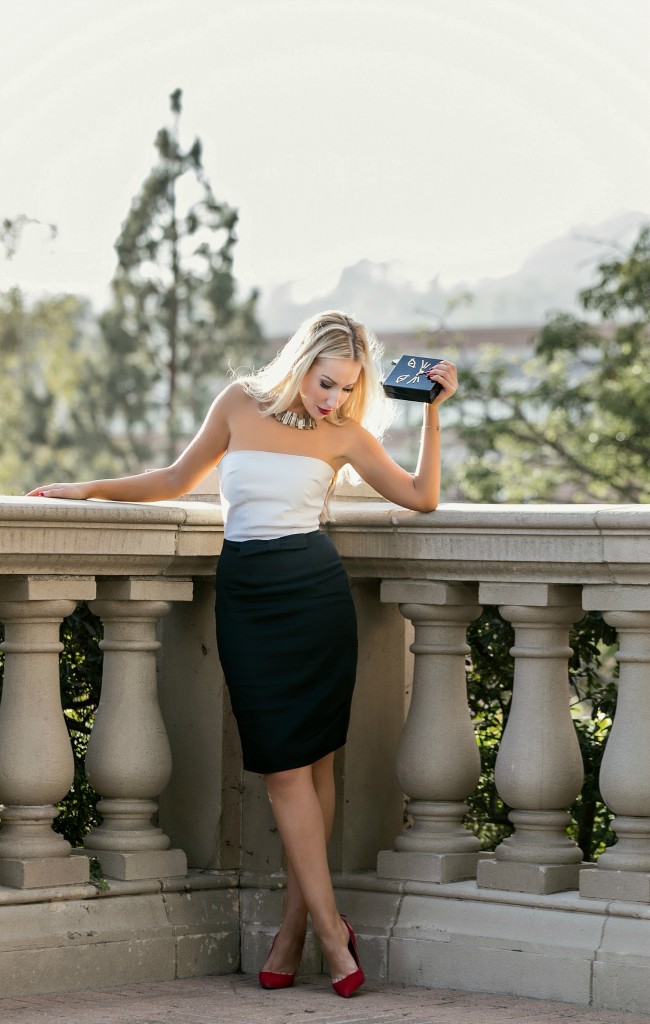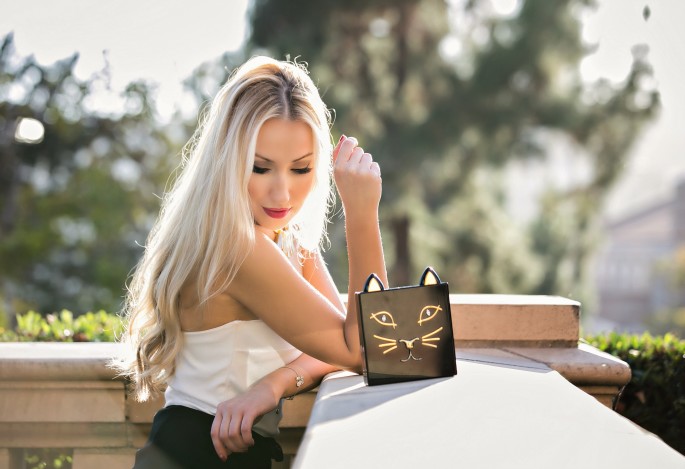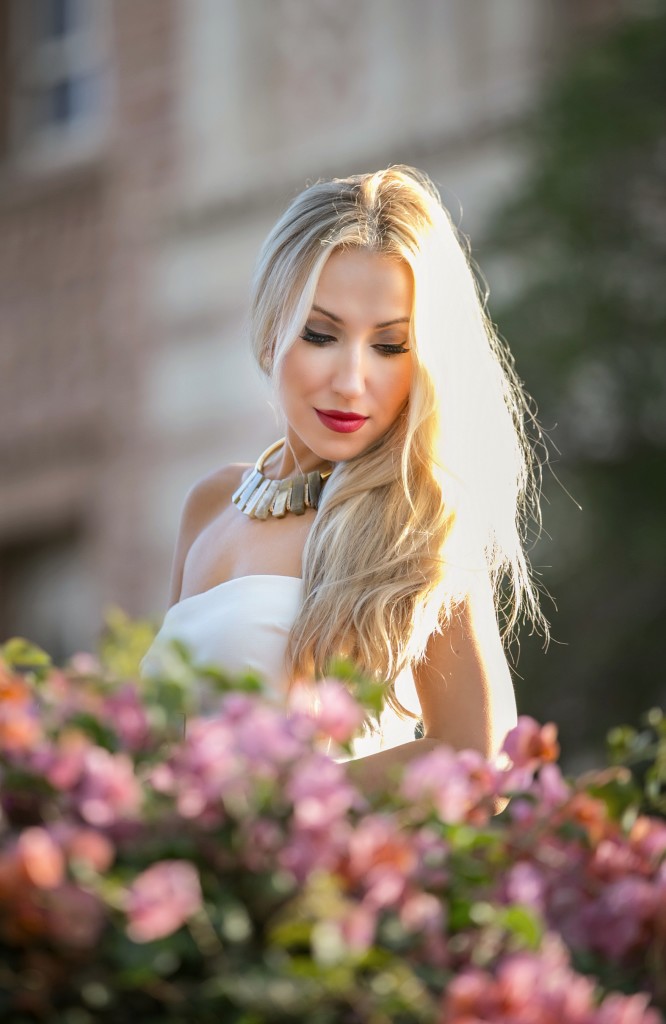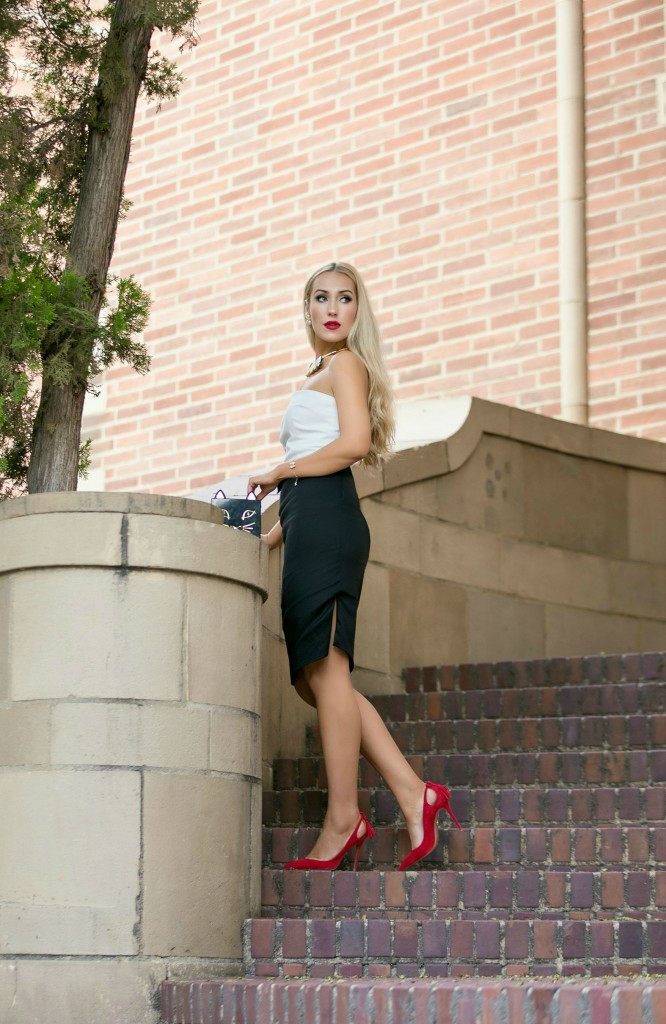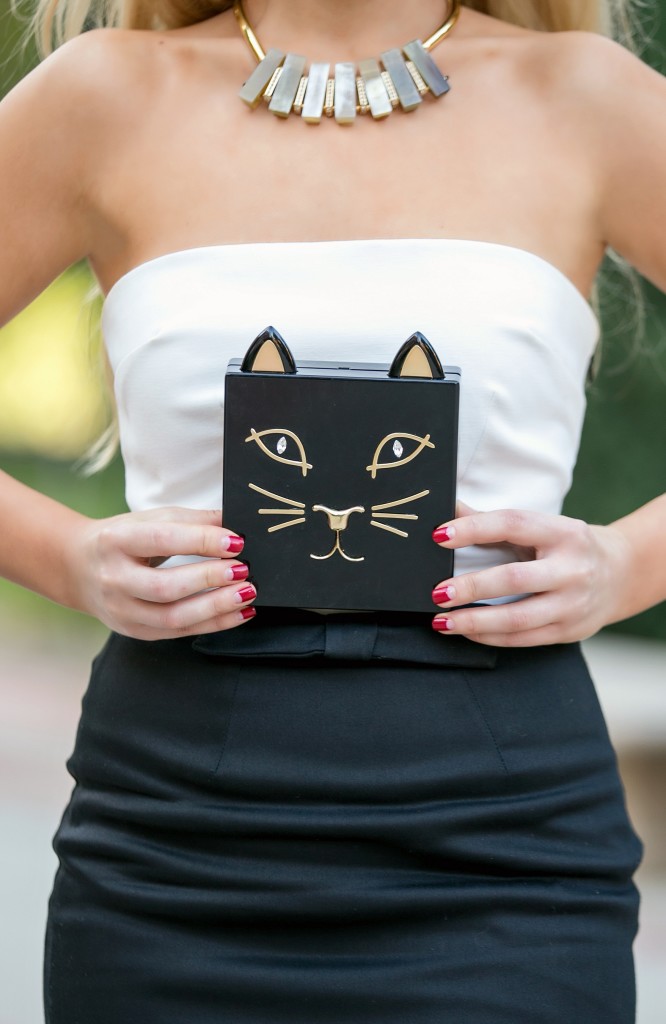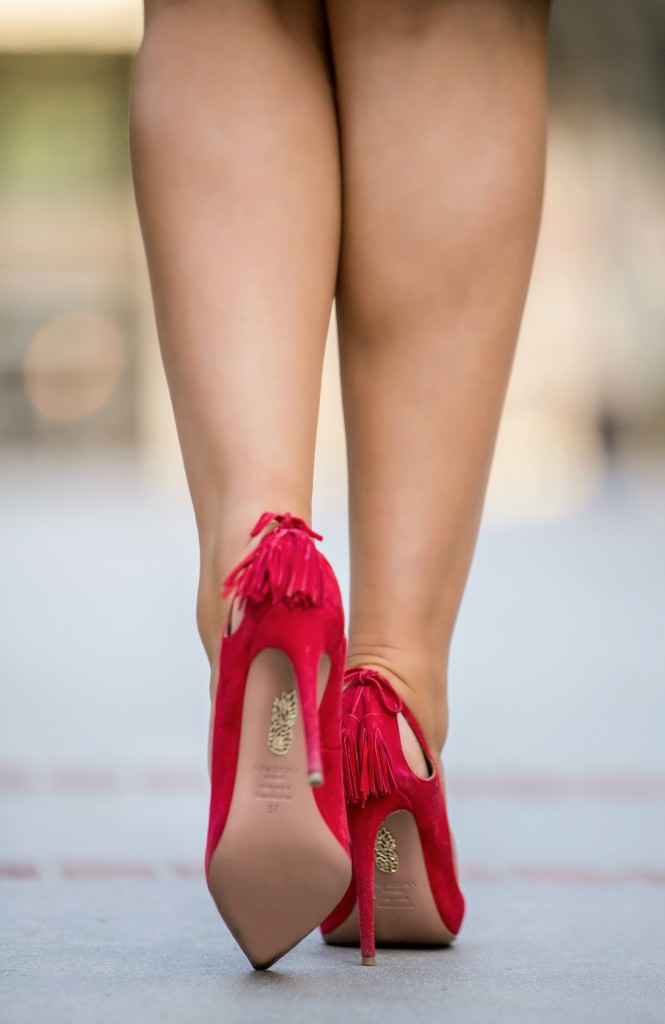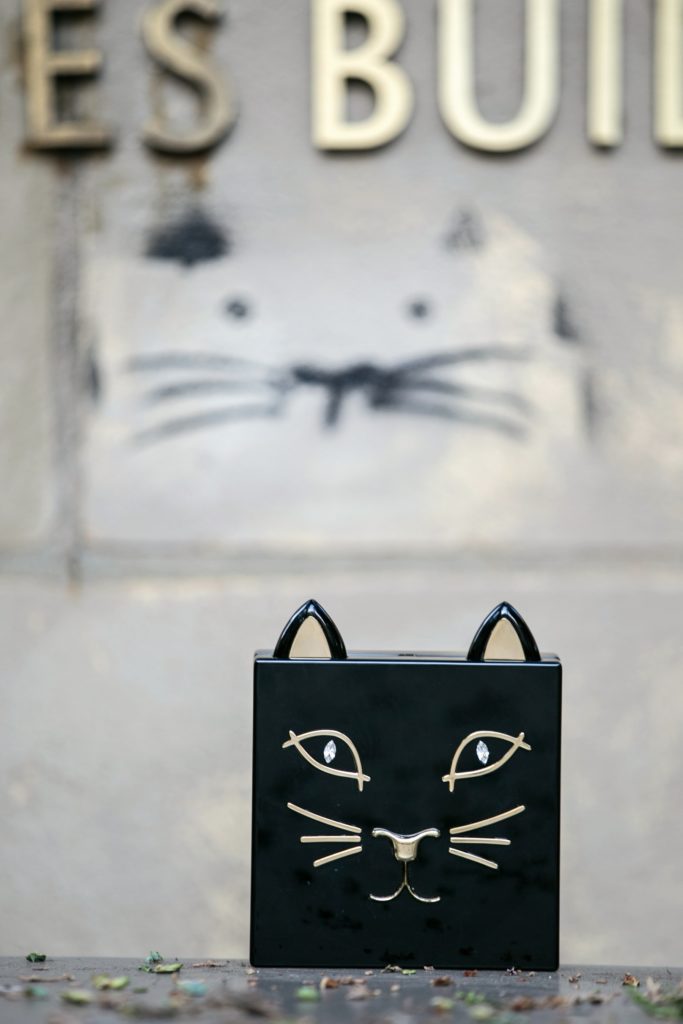 Dress: Alyssa Nicole c/o
Pumps: Aquazzura 1 | 2 | 3
Clutch: Charlotte Olympia 1 | 2  also 3 | 4
Necklace: Marni 1 | 2
Earrings: Dior
Lips: Giorgio Armani Lip Maestro  400
If you had a chance to be a part of the setup Owen Wilson finds himself caught up in Woody Allen's "Midnight in Paris", where you have a chance to be transported to your favorite time and hang out with your favorite icons and idols, what would that be? For me it would always start with the glamorous, golden age of Hollywood –  with a slow transition into the 50s through the 70s.
The old Hollywood glamour and sophistication is something that I have always been fascinated with, and up to today, I still keep drawing endless inspiration from it, be it the make-up, the fashion, home decor, hair styles or my favorite go-to movie picks from that time. The blonde muses of Alfred Hitchcock, the one and only Audrey Hepburn, vivacious Sophia Loren, striking Catherine Deneuve, bohemian Brigitte Bardot and the one of a kind Elizabeth Taylor just to name a few.  And who can forget the leading men and creative masterminds of that time?  Frank Sinatra, Cary Grant, Clark Gable, Omar Sharif, Gregory Peck, Federico Fellini, William Wyler – the list goes on and on.
Those times were infused with different type of energy and style, and I do wish it would be somehow possible to sneak a live peek at or be a part of this history, even just for a short moment to experience that old Hollywood dream.
Even though we are currently in 2015 my personal style is still immensely influenced by those earlier times.  I do find myself quite detached from some of today's cultural icons, but that's why there is always history, books and places where you can just escape the current reality.
As an avid example, I gave this tuxedo dress by Alyssa Nicole dress a retro spin while having old Hollywood glamour in mind, with the touch of a modern accessory by my beloved Charlotte Olympia, adding a little pinup twist to the whole look.
Do you have a certain period of time  you would have always wanted to go back to or would have loved to meet prominent figures from those times?
Photography by Janice Reinold of Chasing Hiromi Photography