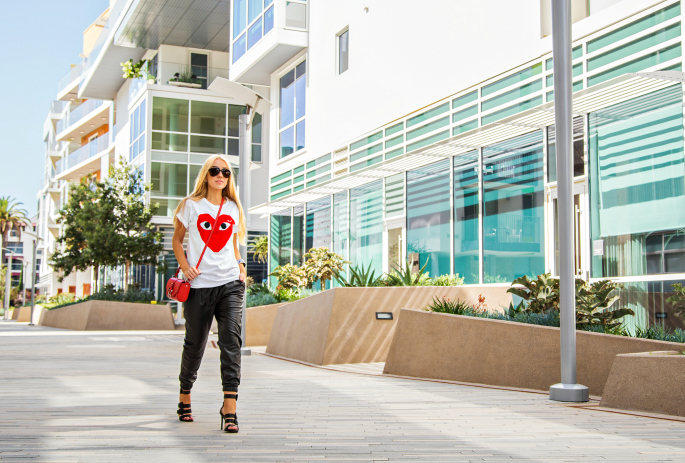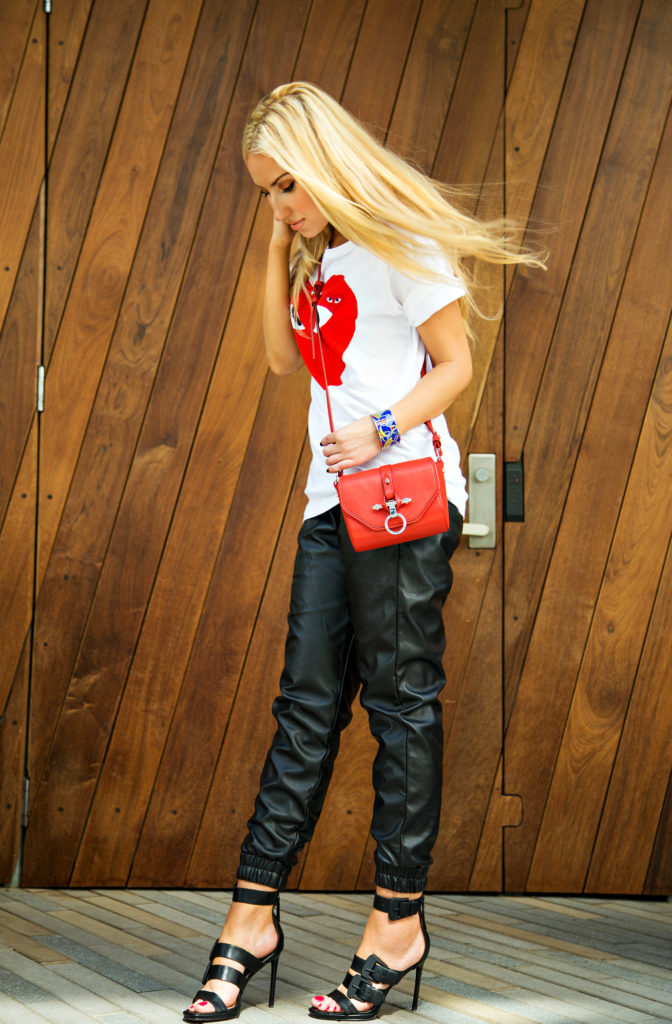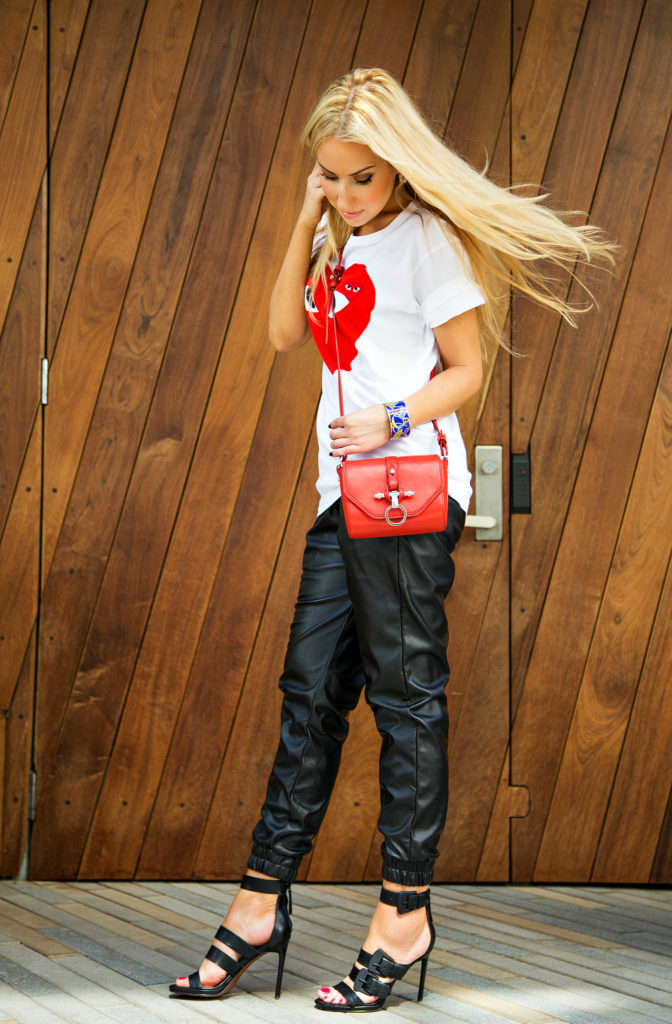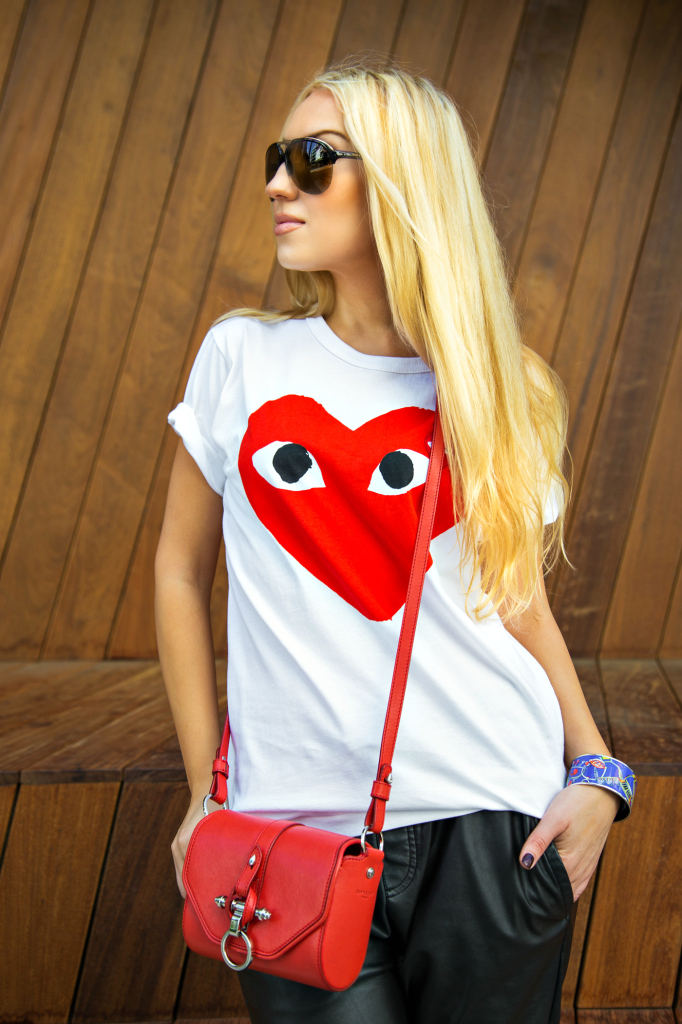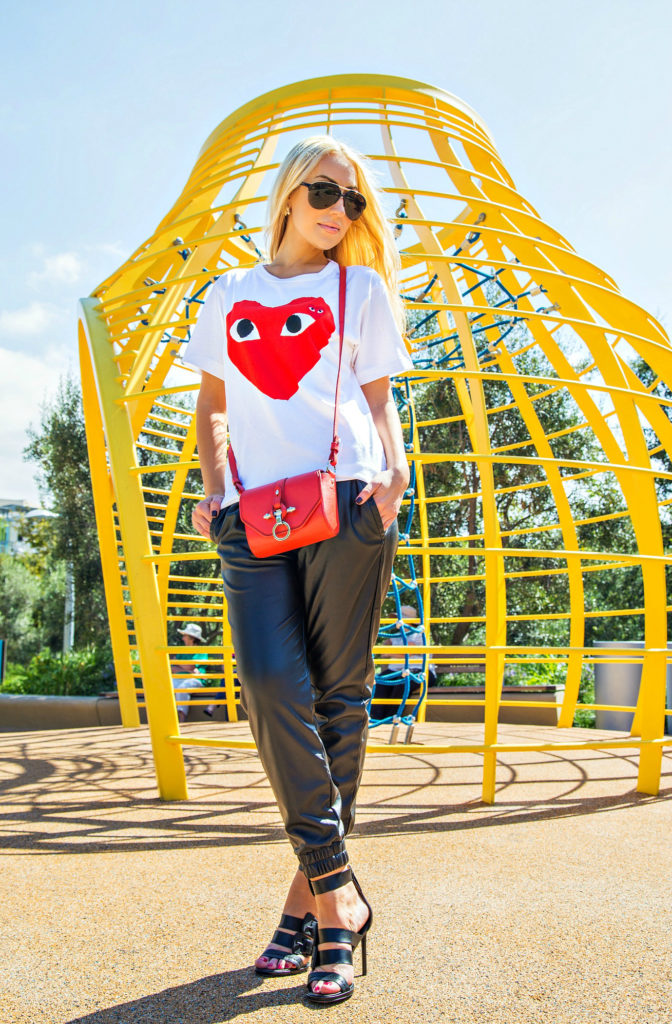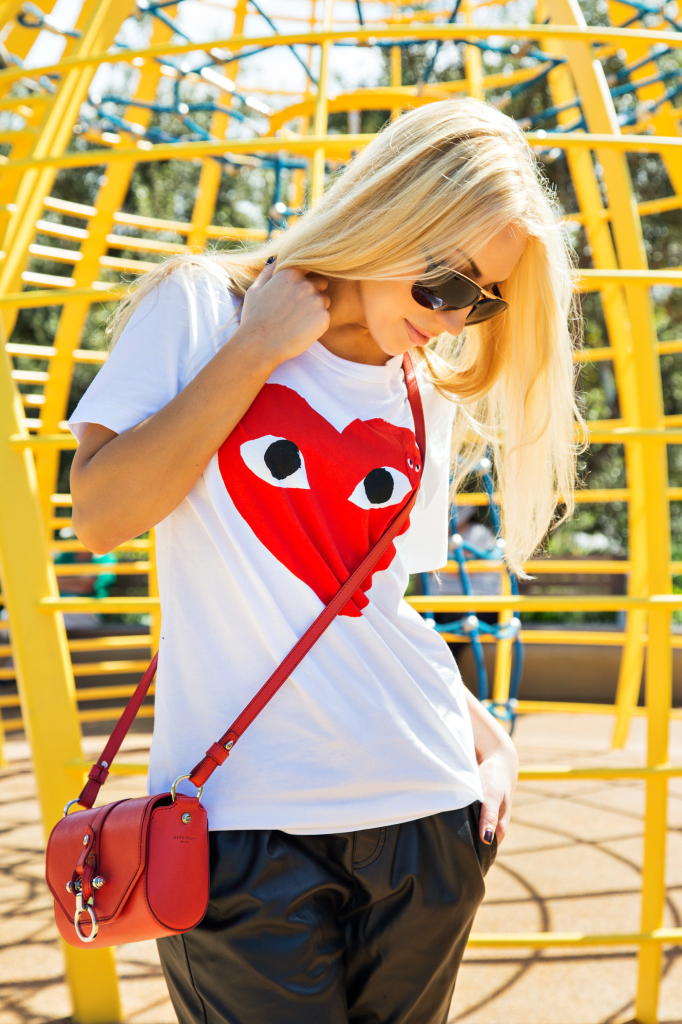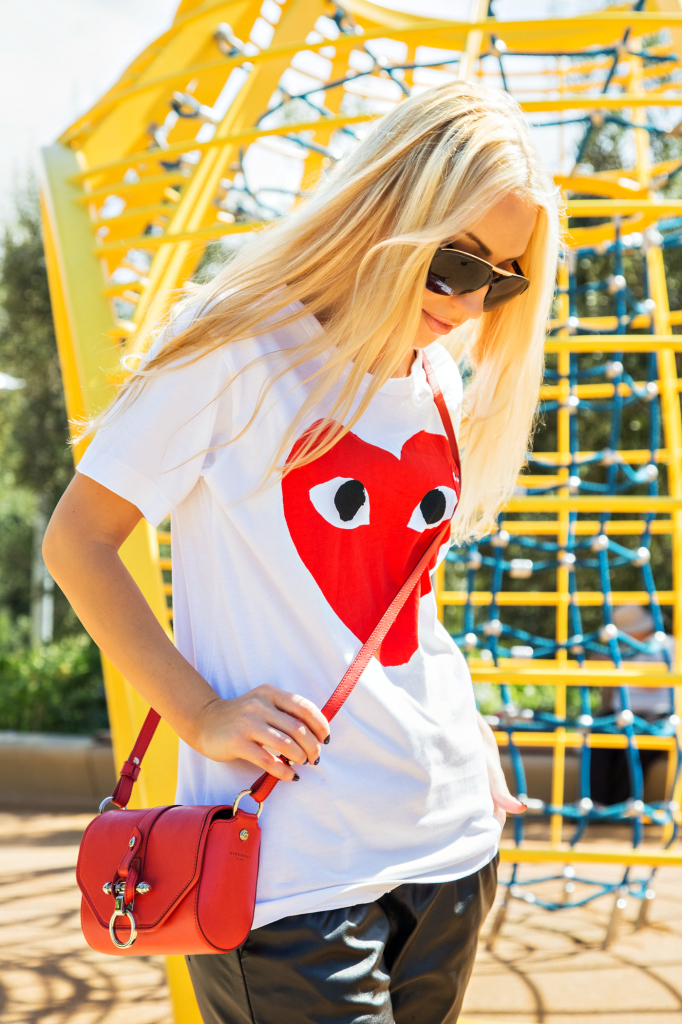 Faux Leather Jogger Pants: Urban Outfitters (similar) 1 | 2 | 3
T-shirt: Comme des Garcons Play 1 | 2 | 3
Bag: Givenchy (sold out) similar 1 | 2 | 3 | 4
Sandals: Rachel Zoe 1 | 2 | 3
Sunglasses: Tom Ford 1 | 2
Bracelet: Hermes
Lips: Tom Ford Sable Smoke Lipstick  and YSL Lipgloss
Just as you're finally getting excited about the cooler temperatures and embracing fall ensembles, LA weather decides to change it's mind and treat you with an 80+ degree days.
So what do you do in that case? Make sure you don't put all your summer/spring clothes and shoes away and keep some on hand for days like this! T-shirts and sandals in November? It can totally happen as you see here! But hey, no complaints!
Photography by Janice Reinold of Chasing Hiromi Photography